Words by Dalene Heck / Photography by Pete Heck
This particular morning was a lesson in the value of patience (a trait in which I am often lacking).
At 4 am we rose, hurriedly dressed, stuffed unruly bedhead under hats, and made our way to the hotel lobby.
And then, a series of hurry-ups and waits. On the advice of our tuk-tuk driver and guide for the day, we had arrived at the ticket booth well before it was set to open, and also were one of the first few in the park. We grumbled about the extra half hour of sleep we could have had, and stumbled clumsily on unlit paths until we finally found our way.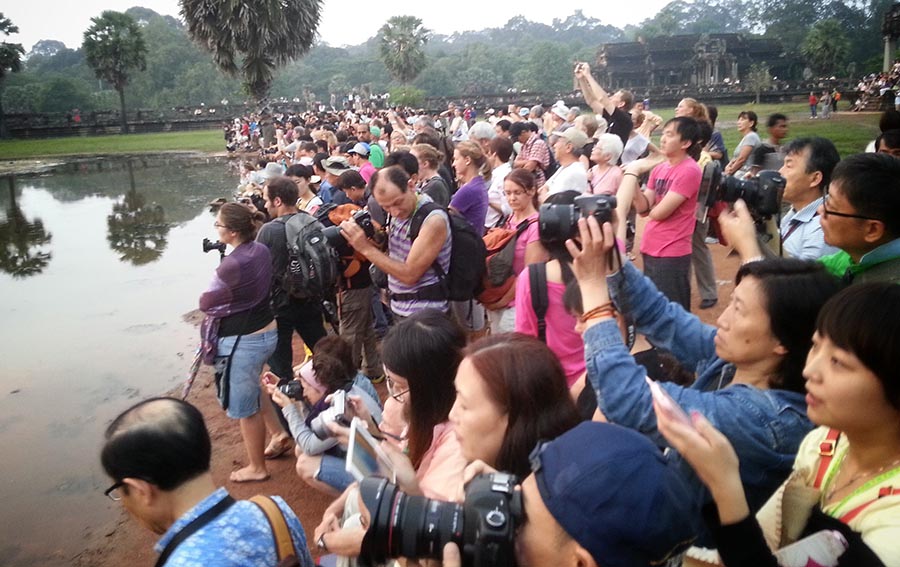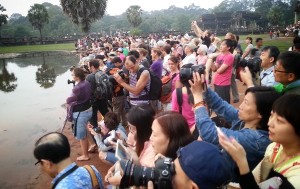 We set up. Dozens and then hundreds of people crowded around us.
Cameras snapped relentlessly with each slight change in lighting as the sun began to creep up. Elbows bumped elbows, feet kicked tripods. I stood with my legs spread and hands placed on my hips, assuming a wide and stable stance behind Pete to protect his position right at the moat's edge. For over an hour we stood still in anticipation.
At first, it was all pinks, purples, and silhouettes.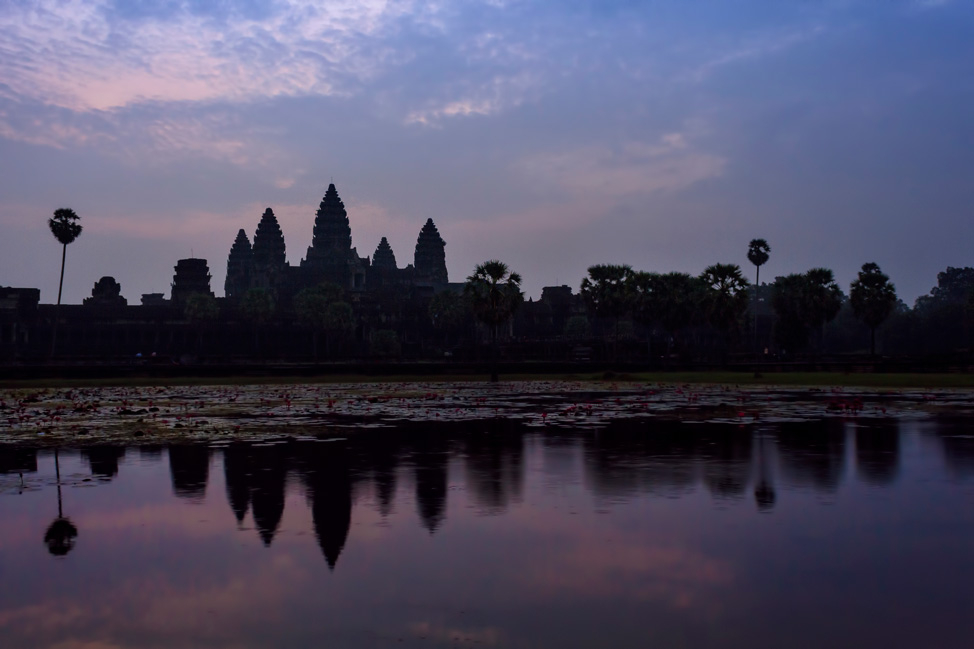 We waited.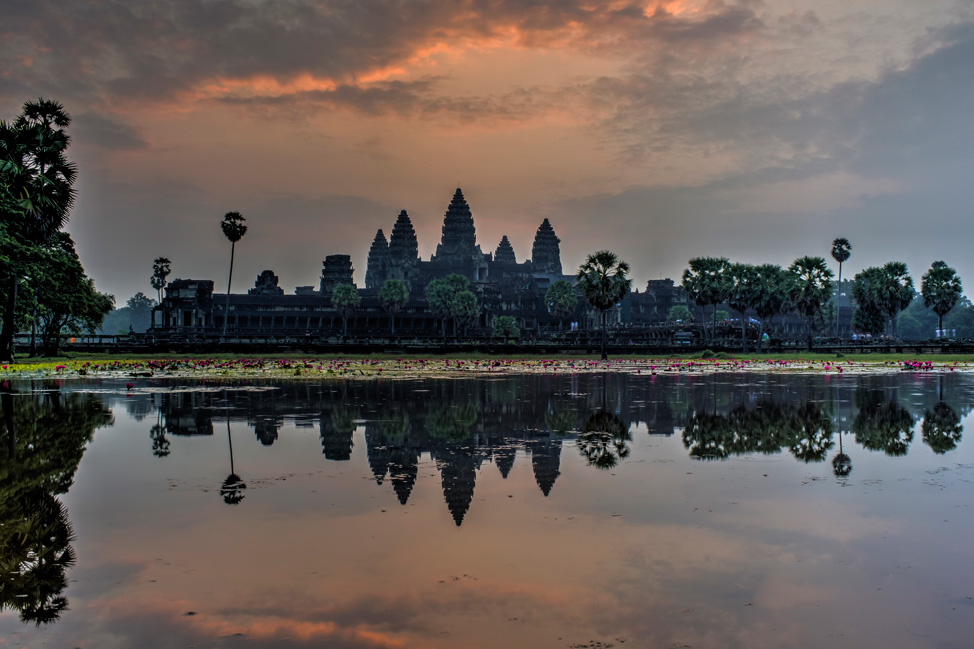 We waited patiently for that perfect second when the red rim of the sun peaks above the historic Angkor Wat, the largest religious monument in the world, generously spilling veins of light onto the still water in front of us.
That moment didn't come.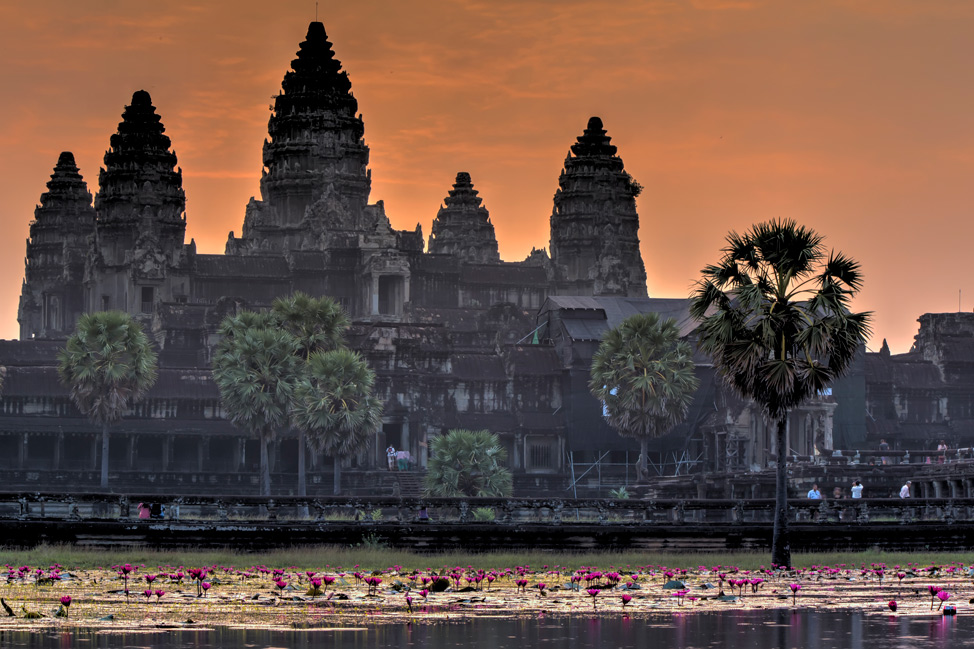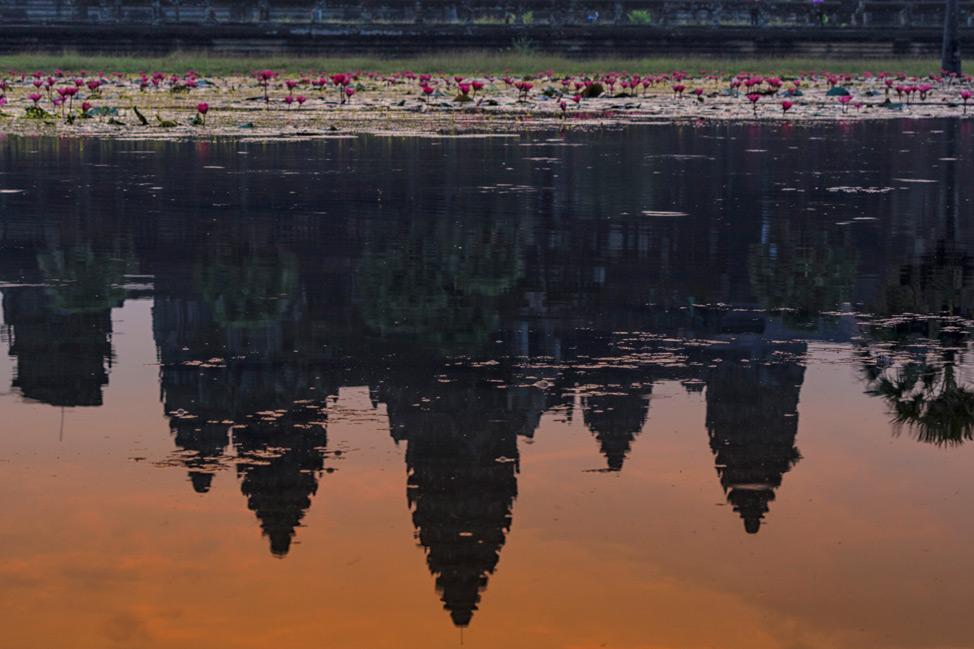 A thick wall of clouds robbed us of that perfect second and we felt letdown. We expected to savour it in our large crowd of strangers, to collectively withhold and release our breath with an appreciative chorus of oohs and aahs. Instead, confused chatter took over, some wondering aloud if this was indeed all-there-is-to-it.
A large part of the crowd soon left.
We had experienced this sort of universal rejection before with a sunrise trek to the Tikal ruins in Guatemala in which we saw nothing. But this time, we were determined. We plied ourselves with coffee and a plate of pancakes with more chocolate syrup than two people should ever need. We stayed at our position moat-side, and gave the sun more time to make a fashionably late appearance.
And while she didn't give us the expected dramatic effect of splitting rays between the intricate grooves in the pillars of the Wat, at least we persevered and saw her, however brief and veiled she was.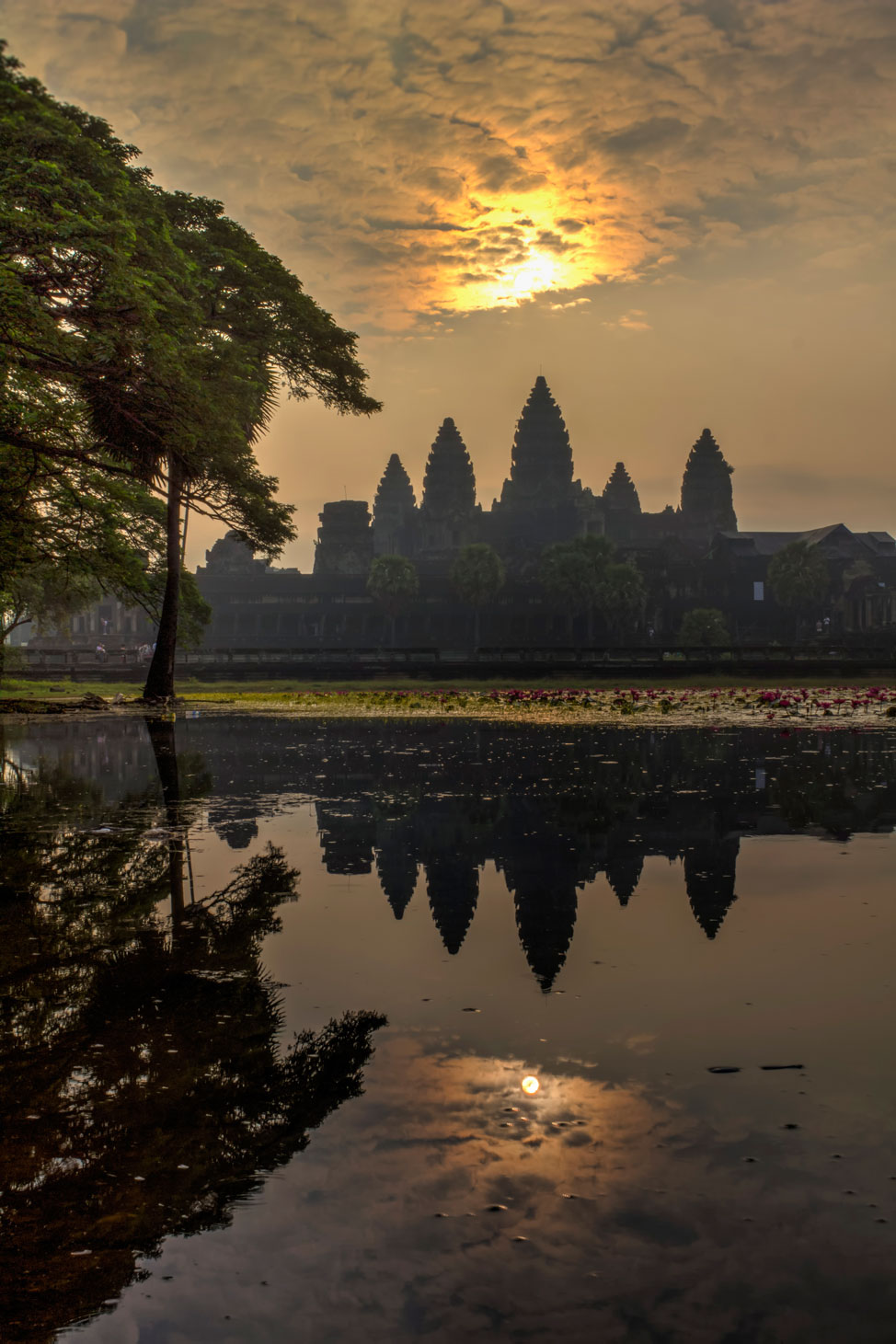 That would have to do.