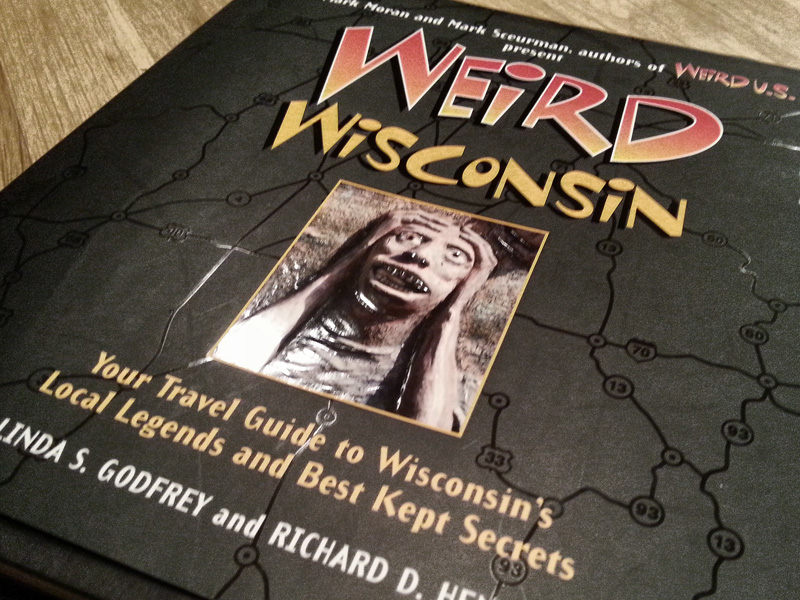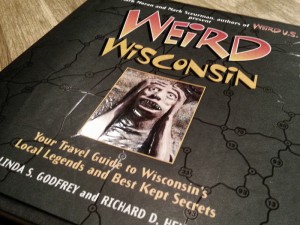 We've been pouring over this book, loaned to us by our friendly neighbours.
Beneath Wisconsin's popular image of craft-beer-guzzling, deep-fried-cheese-curd-eating, hunter-orange-wearing folks, there are some decidedly odd quirks about Wisconsinites. We first discovered it when prompted to leave candy to appease mystical creatures in the woods, and we are eagerly foraging through this book to know more.
Oh, the sights we could see if we had the ability to make a grand tour. Perhaps we would head straight to New Glarus to get a glimpse of the world's largest urinal (it's almost 4 feet high and over 2 feet wide). Or we'd brave Paradise Road near Jefferson, and listen for the unexplained and common "inhuman screams", or keep our eyes out for "decapitated racoons".
The nearby town of Hayward has earned two spots in the book, and it is with no surprise that both were earned via this area's devotion to outdoor adventuring (namely in the plight of man vs. beast).
The Moccasin Bar and Wildlife Museum
Yes, you read that right. Enjoy your favourite local brew, and gaze upon the world's largest Musky and some card-playing vermin. And just down the street, the remainder of the museum (attached to another "Wildlife Bar", of course) has a much larger display.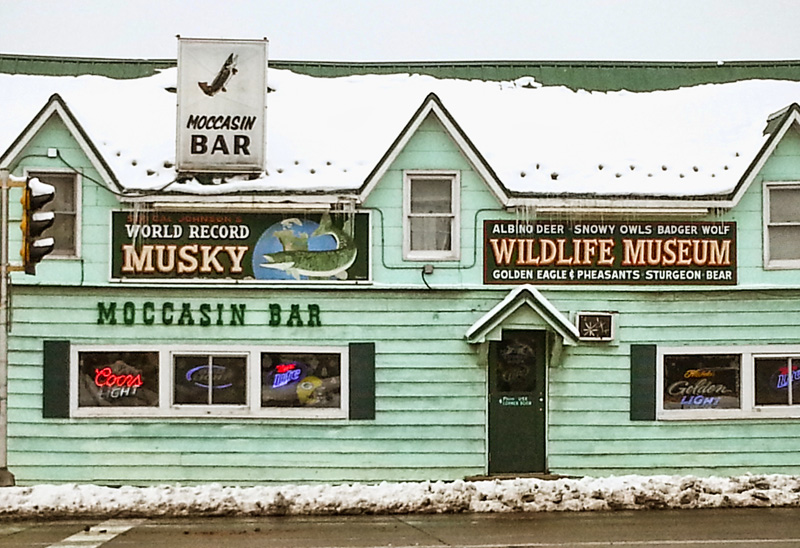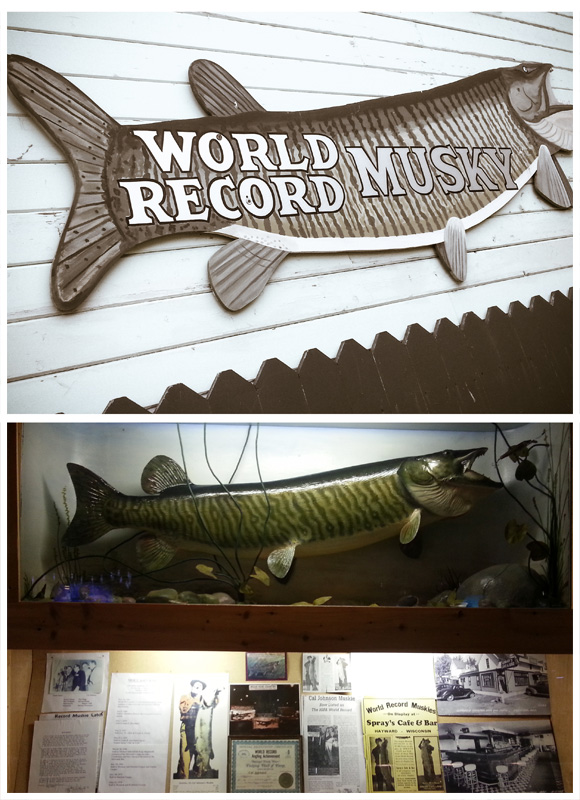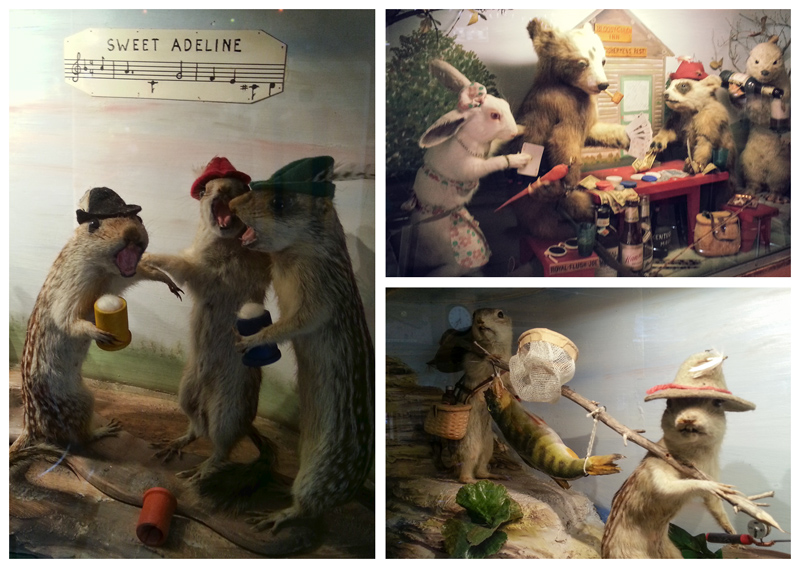 From the book: "Local legend has it that the animal dioramas grow increasingly realistic in direct proportion to the amount of beer consumed while viewing them." Well, of course they do!
National Fresh Water Fishing Hall of Fame
We have yet to make a visit – we're not particularly inclined towards fishing – but may still do so before our time here has passed. Not so much to view the museum collections, but just to have the experience of standing in the mouth of a giant Musky replica, which is 1/2 a city block long and 4 1/2 stories high.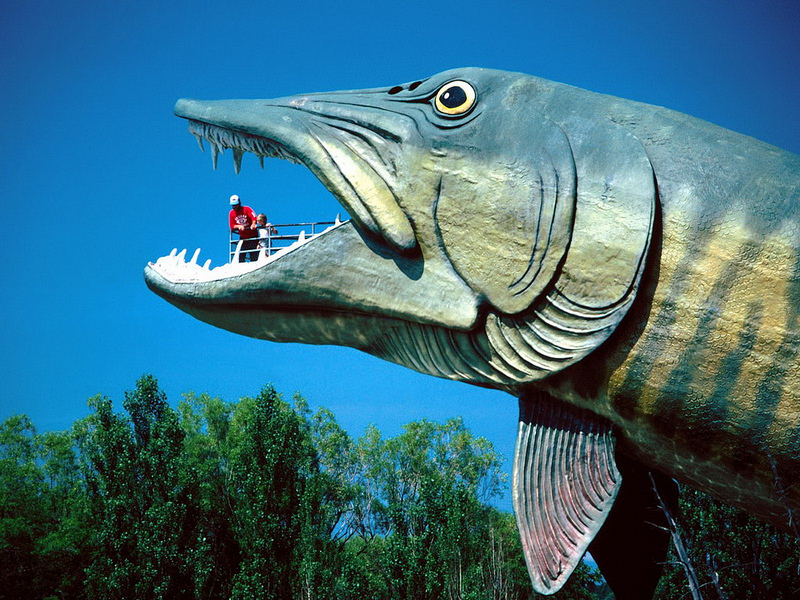 Rumor has it, there have even been weddings performed in the mouth of the Musky.
With the incredible hunting and fishing culture in this area (unlike any we have seen before), and (let's be honest) the overall weirdness of it, we are certainly not surprised.