A Cross Canada Road Trip With Purpose
Words by Dalene Heck / Photography by Dalene and Pete Heck
It goes without saying that the world is a different place than it was a few years ago. So is the travel industry. And so are we, as individuals.
With that realization comes reflection on what was. And I don't just mean nostalgia for our lives pre-pandemic and our freer nomadic travel ways, but I also mean really taking a hard look at the decisions we made surrounding travel. While we believe that we always had the best of intentions in mind, there are certainly some things that we wish we had done differently.
But a big impetus behind why we travel is to learn. And learn we have, a'plenty, while on the road and at home. So much so that when we began planning our move across Canada, we did so with better intentions in mind. We wanted to spend our dollars in the best way possible to benefit local communities, while also using our platforms to share the importance of doing so.
Supporting Minority and Women-led Businesses Along the Way
There are a large number of reasons to support women and minority-led businesses, especially when they are locally-owned. And while we certainly had this in mind during previous travels, we never made a concerted effort. For this cross Canada road trip, we wanted it to be a distinct focus.
We left our temporary home of Edmonton, Alberta to drive to the east coast of New Brunswick with a plan. While we had to be considerate of the fact that we would be travelling with our cat and had limited time in each location, we made it our goal to support minority and women-led businesses along the way whenever we could.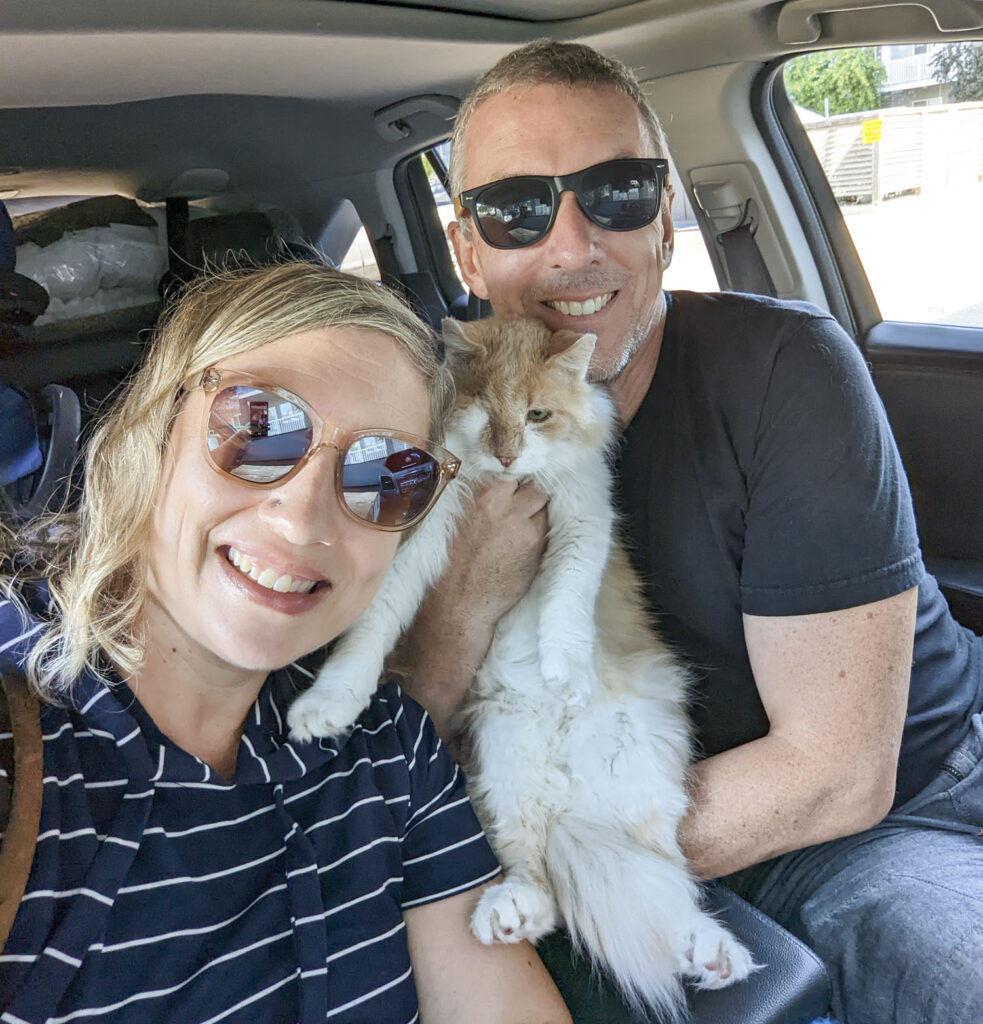 How We Found Them
We are fortunate that over the years, we've developed good relationships with many tourism boards across Canada. We reached out to all of the cities (and some of the provinces), and except for one, received some really excellent information and advice to pursue our goals. (Note that good relationships aren't mandatory to receive help! If you want to travel with similar objectives, search their websites or reach out and ask.) Beyond that, we found two other ways to identify these businesses:
We just so happened, while in Thunder Bay, Ontario, to discover that businesses are able to self-identify with specific labels on Google Maps (look under any business' "About" info). We found women-owned businesses this way, and unbeknownst to us, businesses can also state if they are Black-owned, Latino-owned, veteran-owned, and most recently, LGBTQ+ owned. Research for this article also unearthed that TripAdvisor is rolling out this feature too.
Niche, local bloggers are usually very in-the-know of such things, and also usually very happy to help. As an example, thanks to our friend Pam of Urban Guide Quebec, we had an amazing array of women-owned businesses in Quebec City to review.
So Many Great Businesses to Choose From!
One thing is for certain, once we started to gather information on all of the great businesses out there, we wish we had more time to stay longer in each location and frequent all of them. Below are the businesses by city that we were able to visit (plus a few more that we wish we had). Absent from most are accommodations providers. Not only was finding some businesses who fit our goal challenging, but we also needed to work some home-style lodgings into our travels in order to give Norman easy access to outside (he is a monster without regular walks) and also so that we could easily do laundry. All the Airbnbs we stayed at along the way were managed by women.
Regina
Saskatchewan's capital city really set the tone for our trip, as we were quite taken with the small city that had so much to offer that aligned with our mission.
Rebellion Brewery
Brewmaster and de facto General Manager Vanessa Owen applied to work at Rebellion Brewing Co despite having little experience in the industry other than "boiling things in her own pot on her stove", as she said to me over beers and tacos. Enthusiastically supported by owner Mark Heise, a culture of genuine decency and benevolence is obvious, not only in the vast diversity of the staff, but also in the multitude of causes that they support.
There are truly too many to list, but notable mentions include hosting local events that pairs beer with bystander training, as well as supporting the Brave Noise initiative which has resulted in proceeds upwards of $10K being donated to Sexual Assault Survivors of Saskatchewan.
They are a company that truly walks the talk, and Vanessa is helping lead the charge, amassing awards for exceptional beer along the way. And with a recent partnership with Roberto of Tropezón Tacos to provide delicious and authentic Mexican flavours onsite (another minority-led business!), an evening at Rebellion is an absolute must when in the city. Favourite beers of ours include the Key Lime Pie and Summer Sour. And don't miss Roberto's al pastor tacos and churros!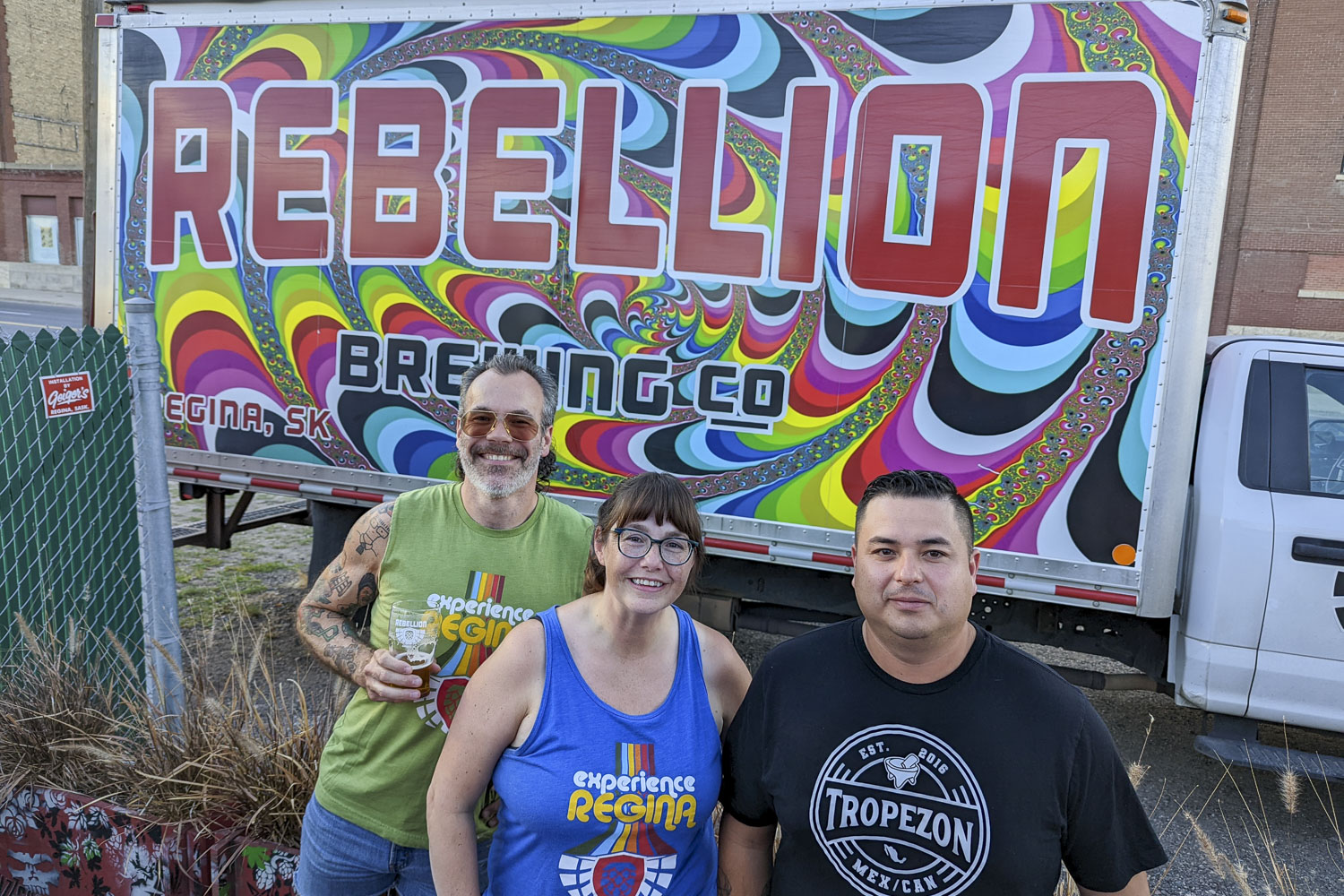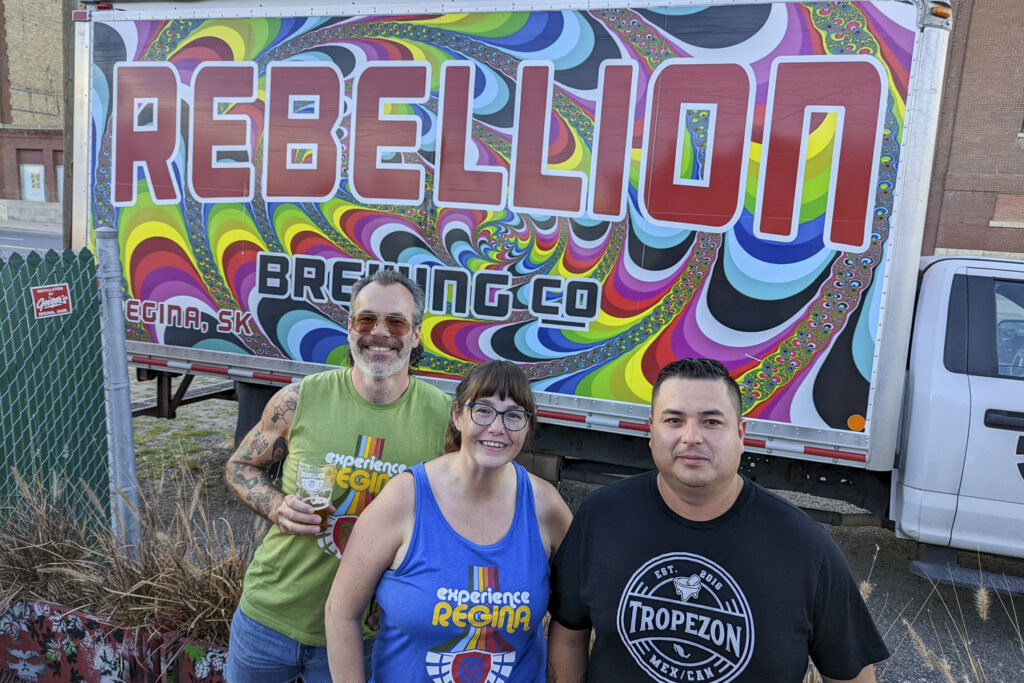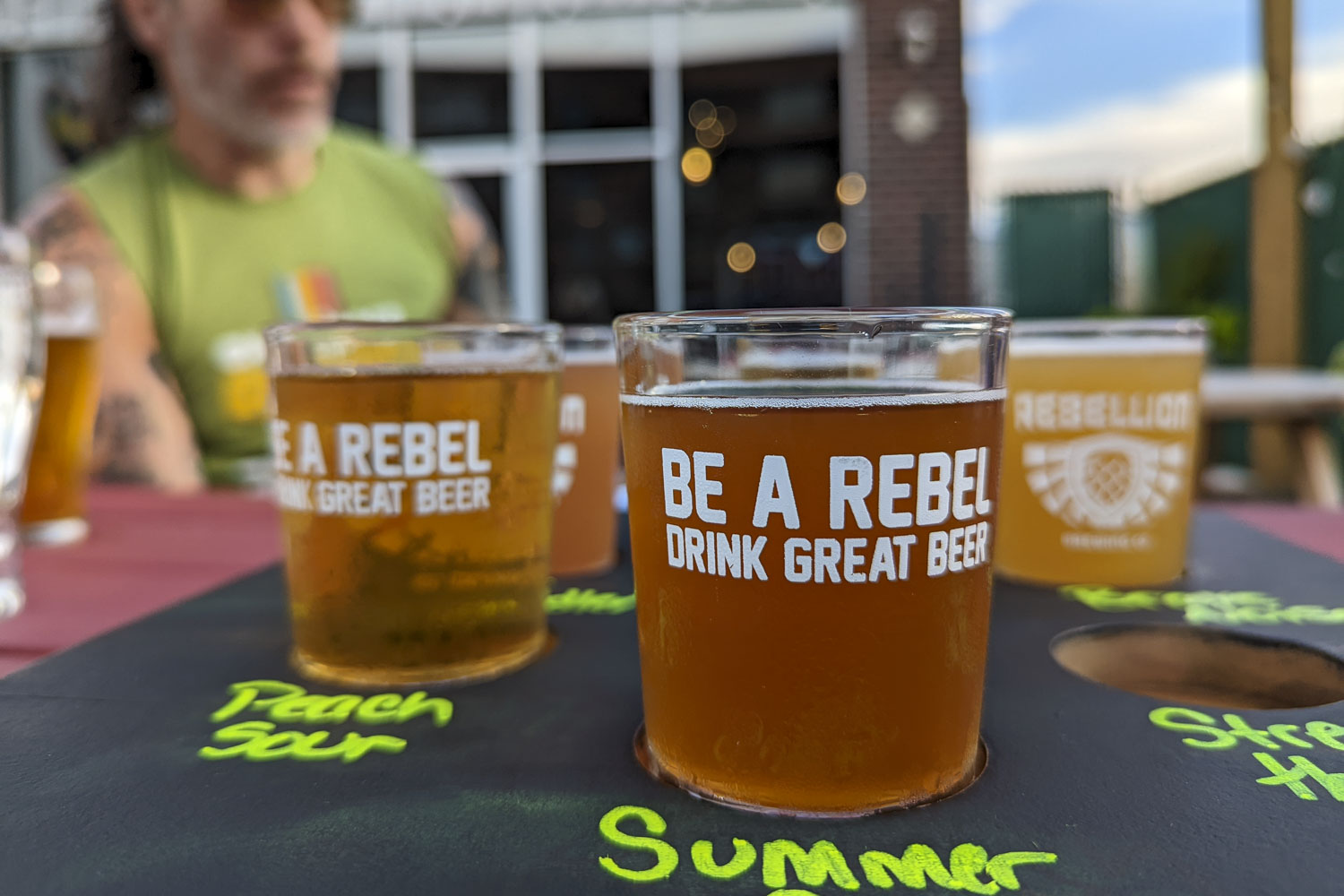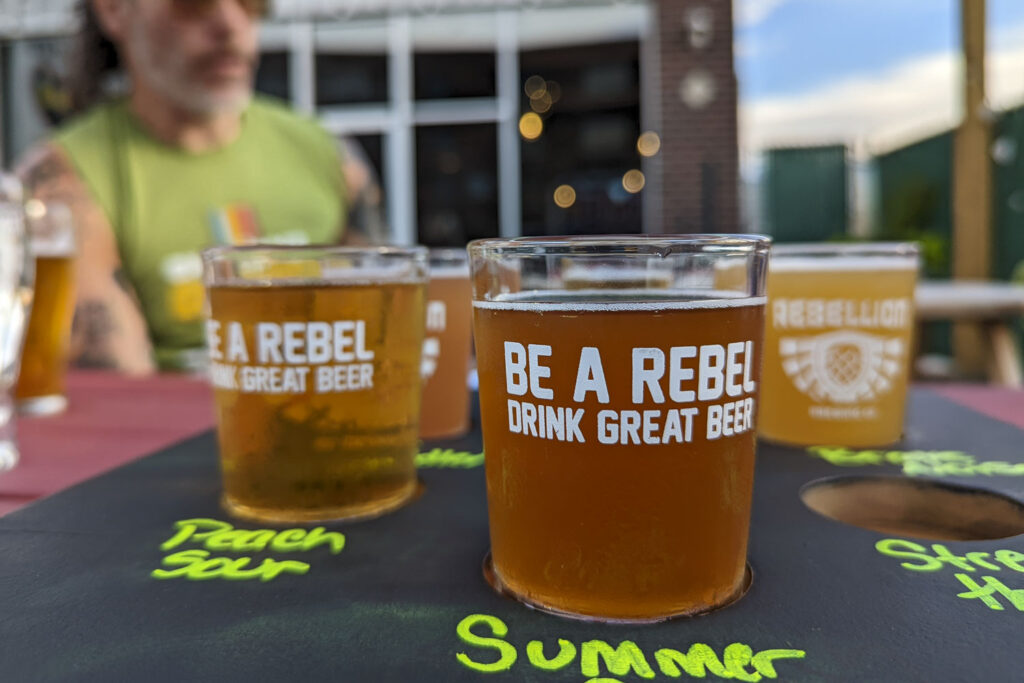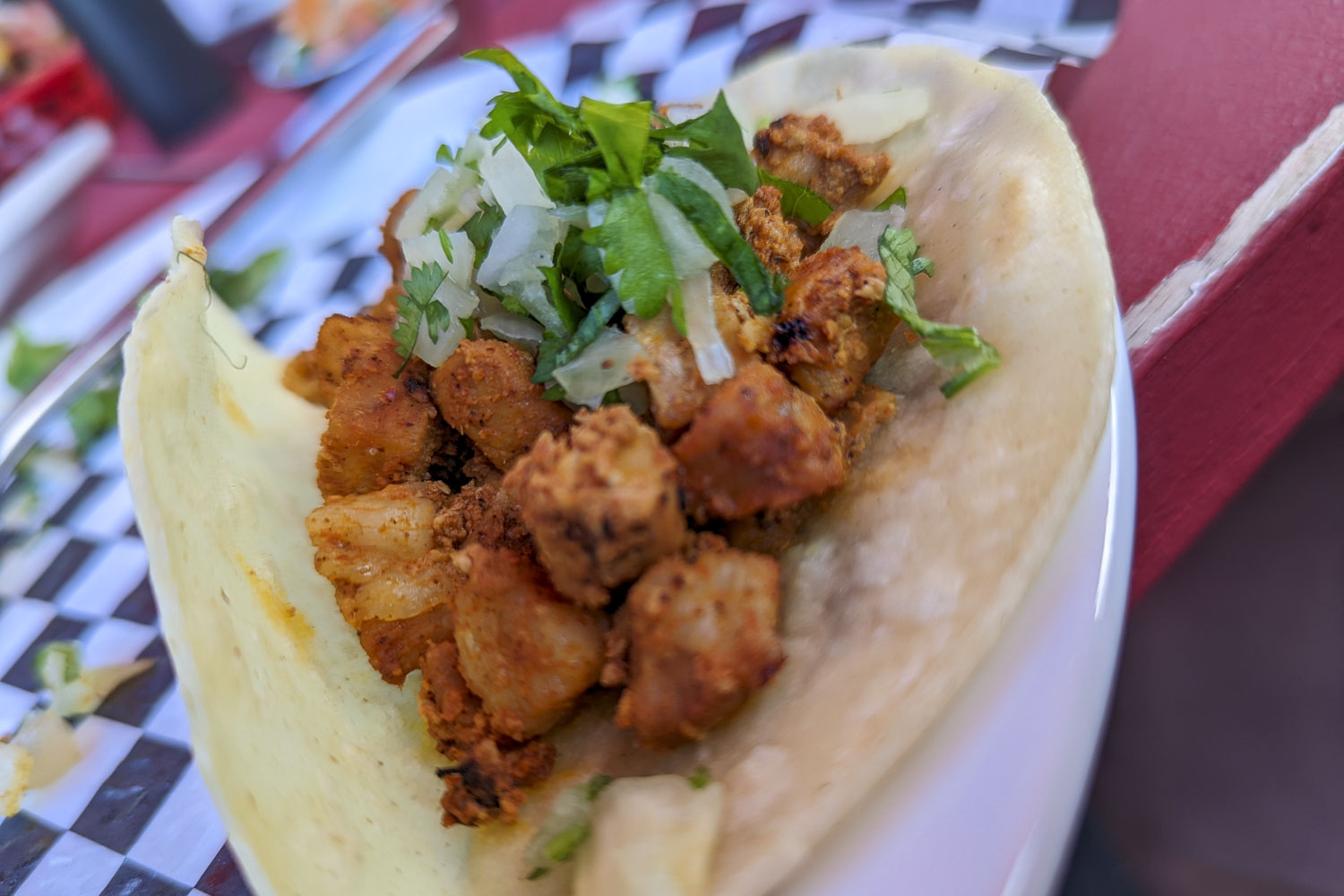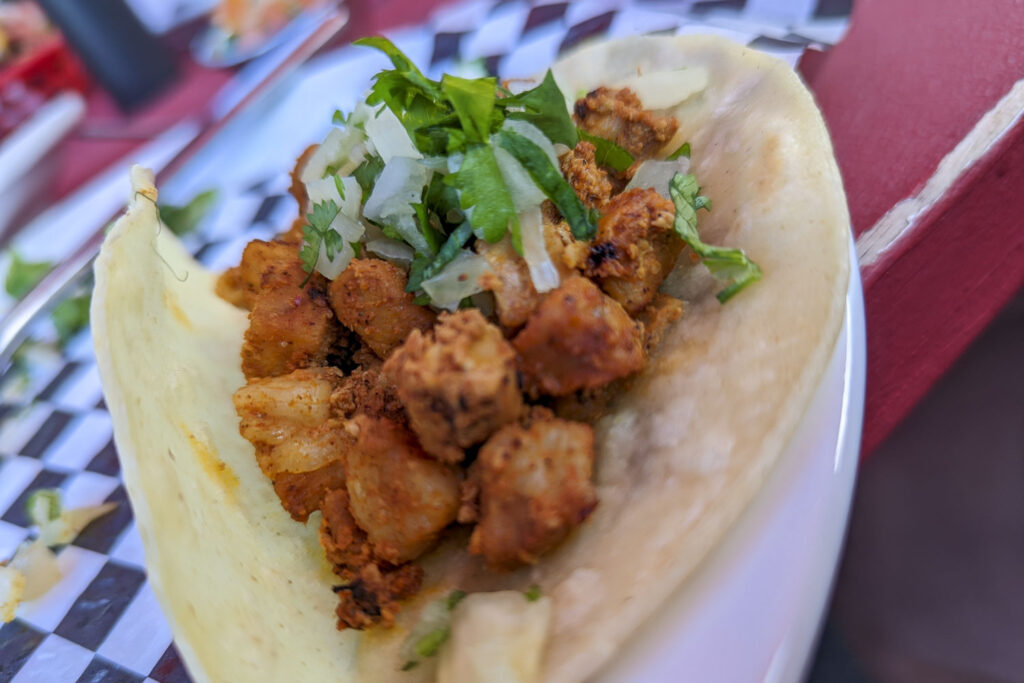 Dandy's Artisan Ice Cream
Dandy's Artisan Ice Cream is owned by Daniela Mintenko, and she has completely changed Regina's ice cream scene, so much so that a second location in the city is opening soon. Dandy's has received big support from the community, and is giving it right back to them! As just one example: With the coconut-ash-honeycomb ice cream, proceeds from several days of sales went to support Black Lives Matter. Fundraising for important groups and events occurs often and is making a big (and delicious) difference.
Dessart Sweets Ice Cream & Candy Shop
Owner Shelly Patterson makes her shop a safe space, no matter who you are. It's the perfect spot to load up on road trip snacks, and we took advantage. Pete's a sucker for a candy shop at a Dessart Sweets they had a HUGE variety of candy. He was literally like a kid in a candy store ;).
The Dragon's Nest
Denise Urbanski co-owns this themed B&B right in the heart of downtown Regina. The Dragon's Nest is an older house converted into uniquely decorated rooms, we loved the location and the comfort it provided.
Others in Regina We Will Visit Next Time!
The Bannock House
Picnique
Luxe Artesian Chocolates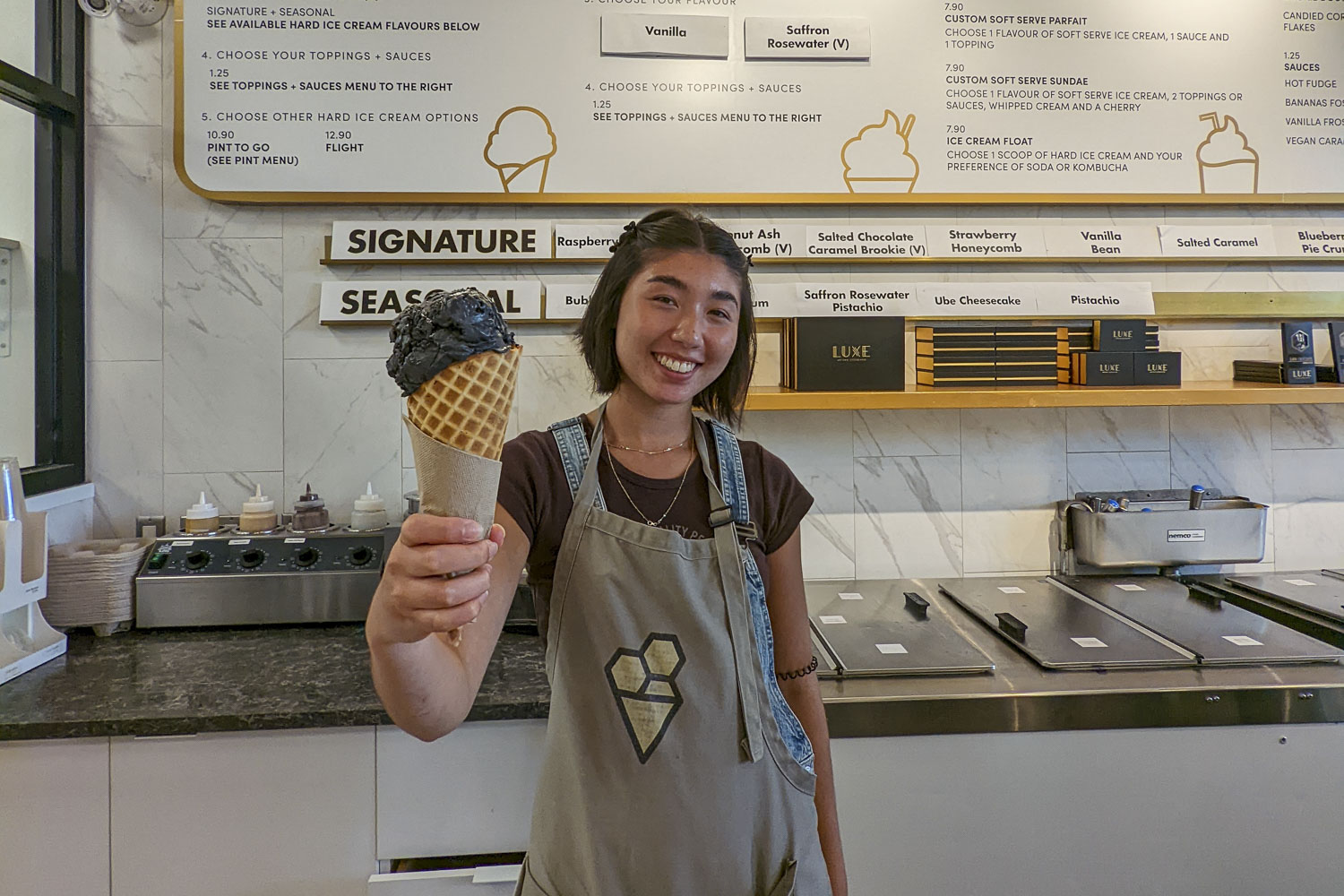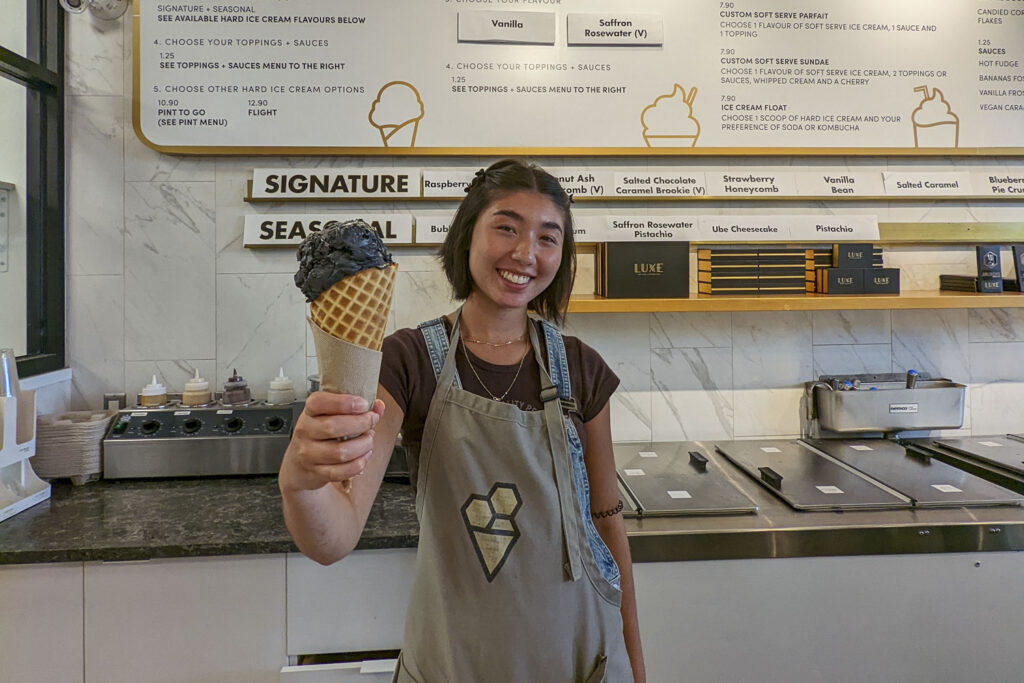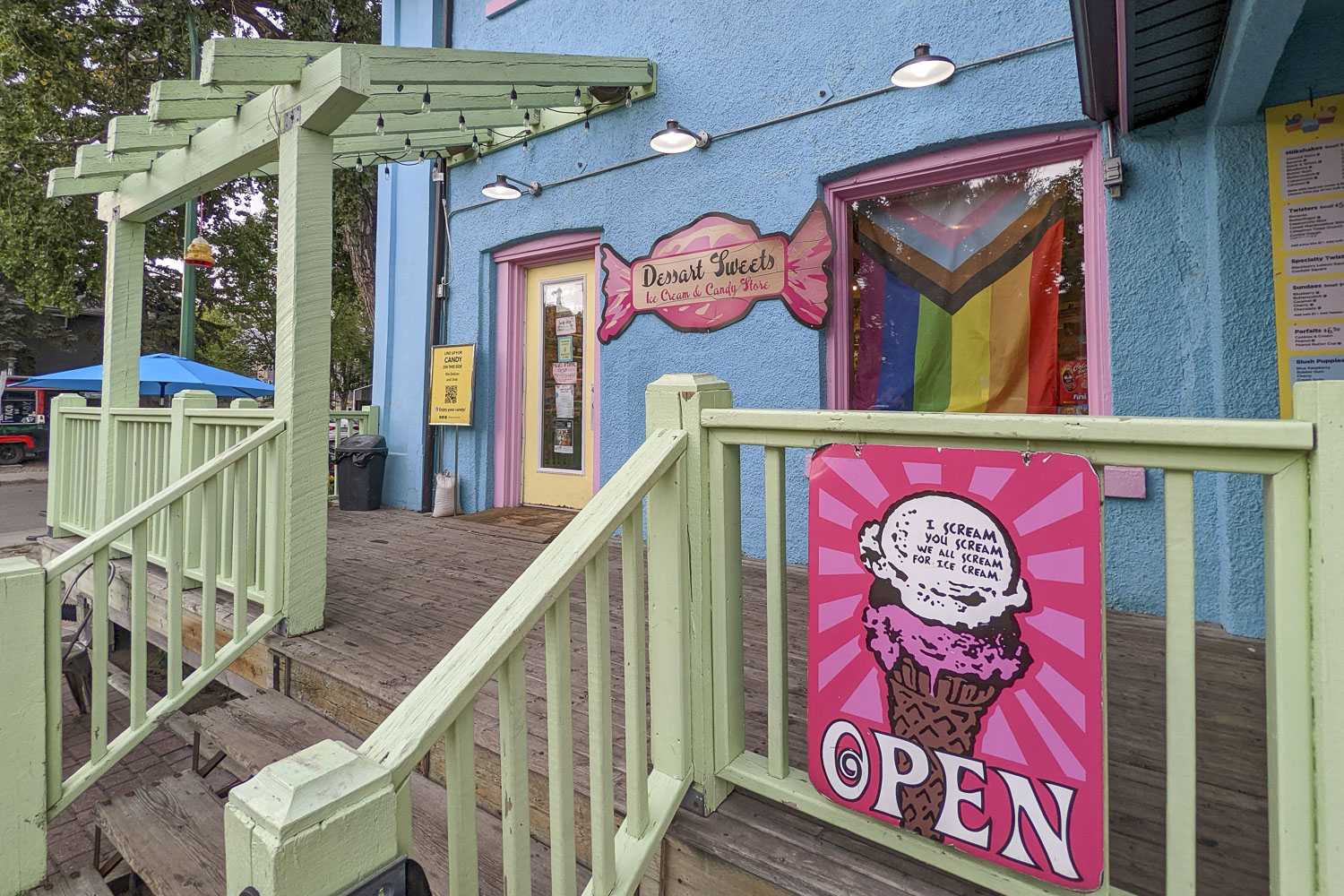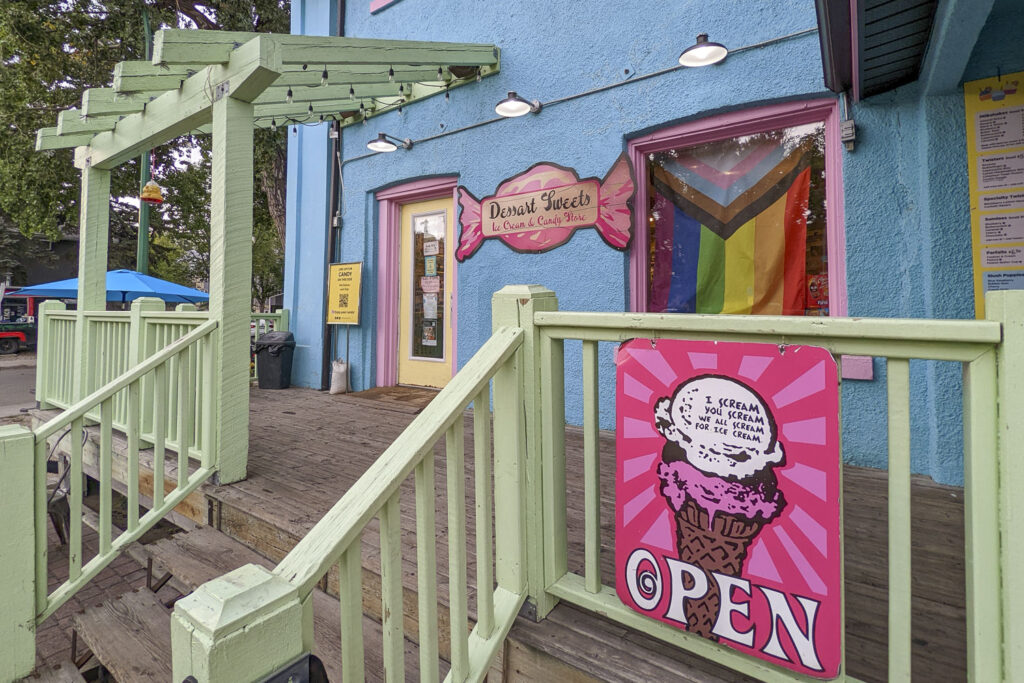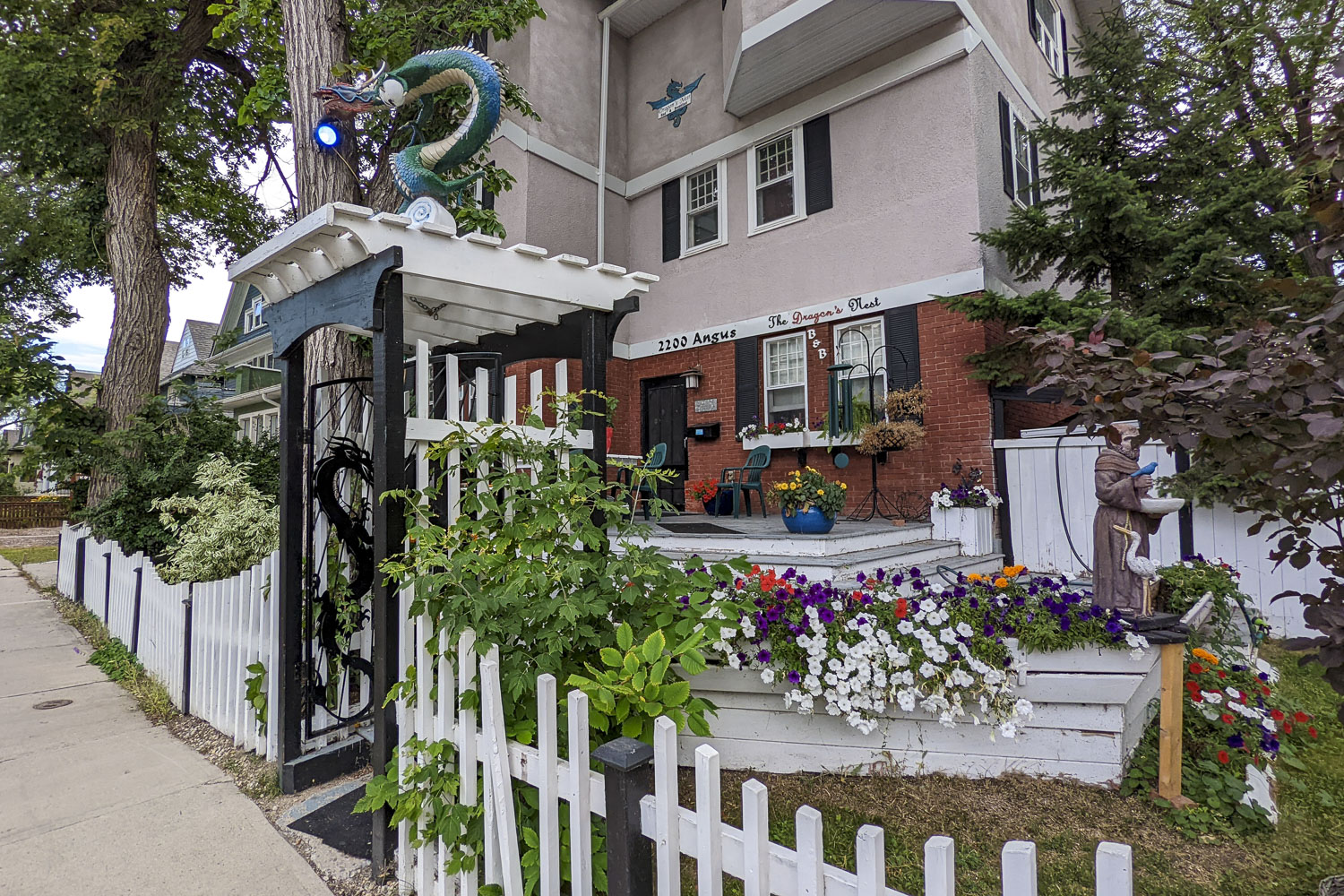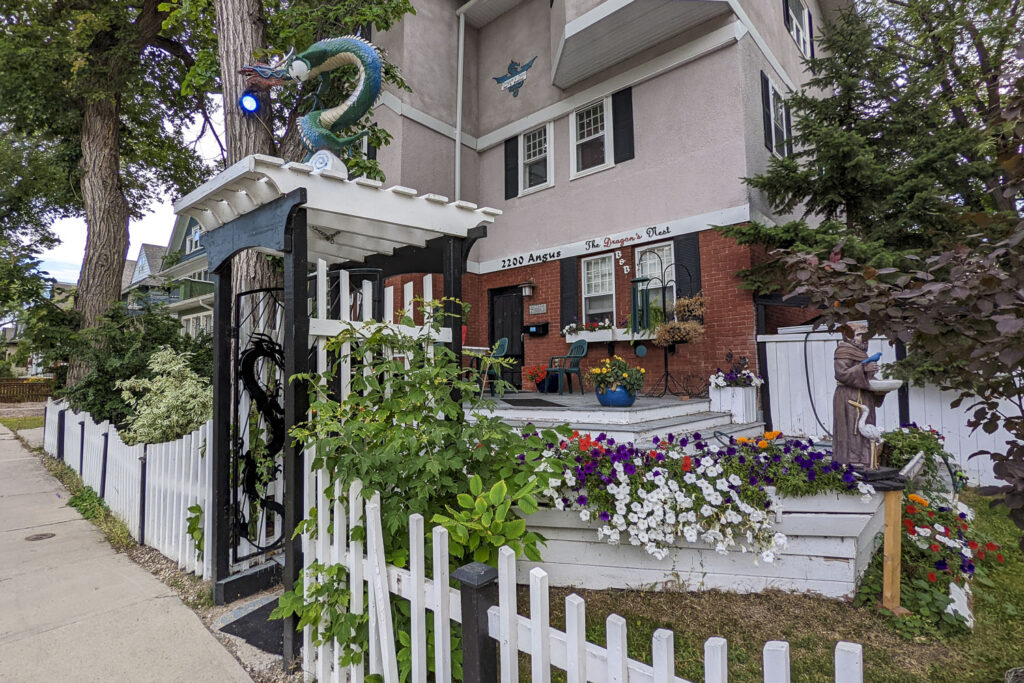 Winnipeg
As one of Canada's most underrated destinations (IMHO), we were able to spend a couple of days in Winnipeg (Manitoba's capital) in order to enjoy time with friends and colleagues as well as frequent some exceptional businesses.
Feast Café Bistro
Several years ago, I had the pleasure of hearing Christa Bruneau-Guenther speak at a conference. From that point on, I couldn't wait to visit Feast Café Bistro and taste her food. As a proud member of the Peguis First Nation, her food celebrates the spirit of her culture, pairing modern dishes with traditional Indigenous ingredients. We ordered several dishes to sample, and what stood out most to us was the savoury bison gravy on the poutine. So good!
Chaeban Ice Cream
Winnipeg's first super-premium hard ice cream shop opened its doors in the city in late 2017. With all of the luscious ice creams made from scratch via a family of Syrian refugees, Chaeban Ice Cream was created to give these new Canadians their own employment opportunities as well as to give back to the community that sponsored their move. The Abir Al Sham flavour (a modern take on a Syrian classic with rose with orange blossom water) was our choice when visiting, but the Salty Carl is their most famous, having even been recently crowned the Grand Show Champion at the recent Royal Agricultural Winter Fair in Toronto.
Fête Ice Cream and Coffee
In 2019 Élise Page and Teri-Lynn Friesen teamed up to start Fête Ice Cream and Coffee. Prior to that, the two had met at a dance studio and realized they both had a passion to start an ice cream shop. Dreams became reality and their goal was to create the perfect ice cream. They developed their ice cream recipe with the help from the University of Manitoba's Dairy Science program. After many hours of tweaking, the result is damn delicious. Their secret is in their base, a crème anglaise that's made in-house versus a pre-made base. The result and verdict is a damn good wholesome and delicious ice cream. And don't forget their coffee is pretty tasty as well. In fact, in our opinion, the two were made for each other.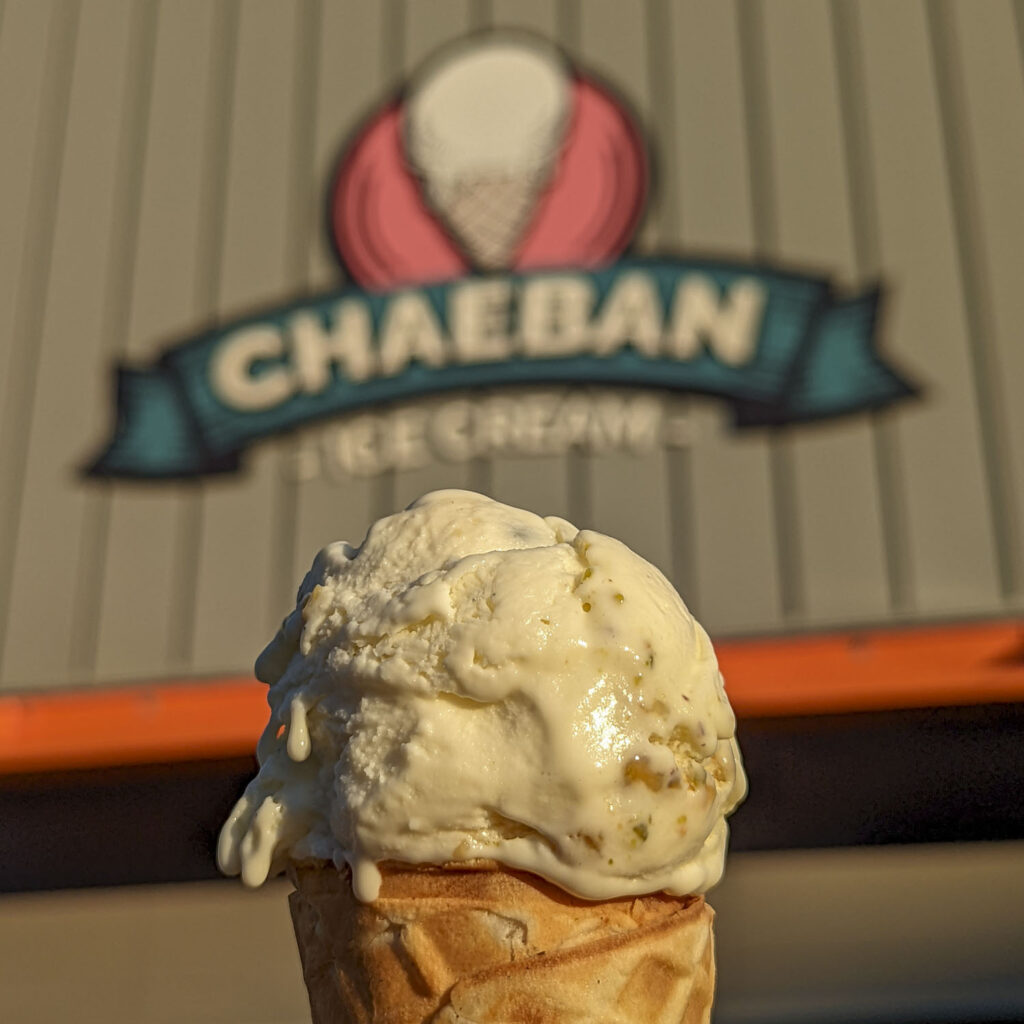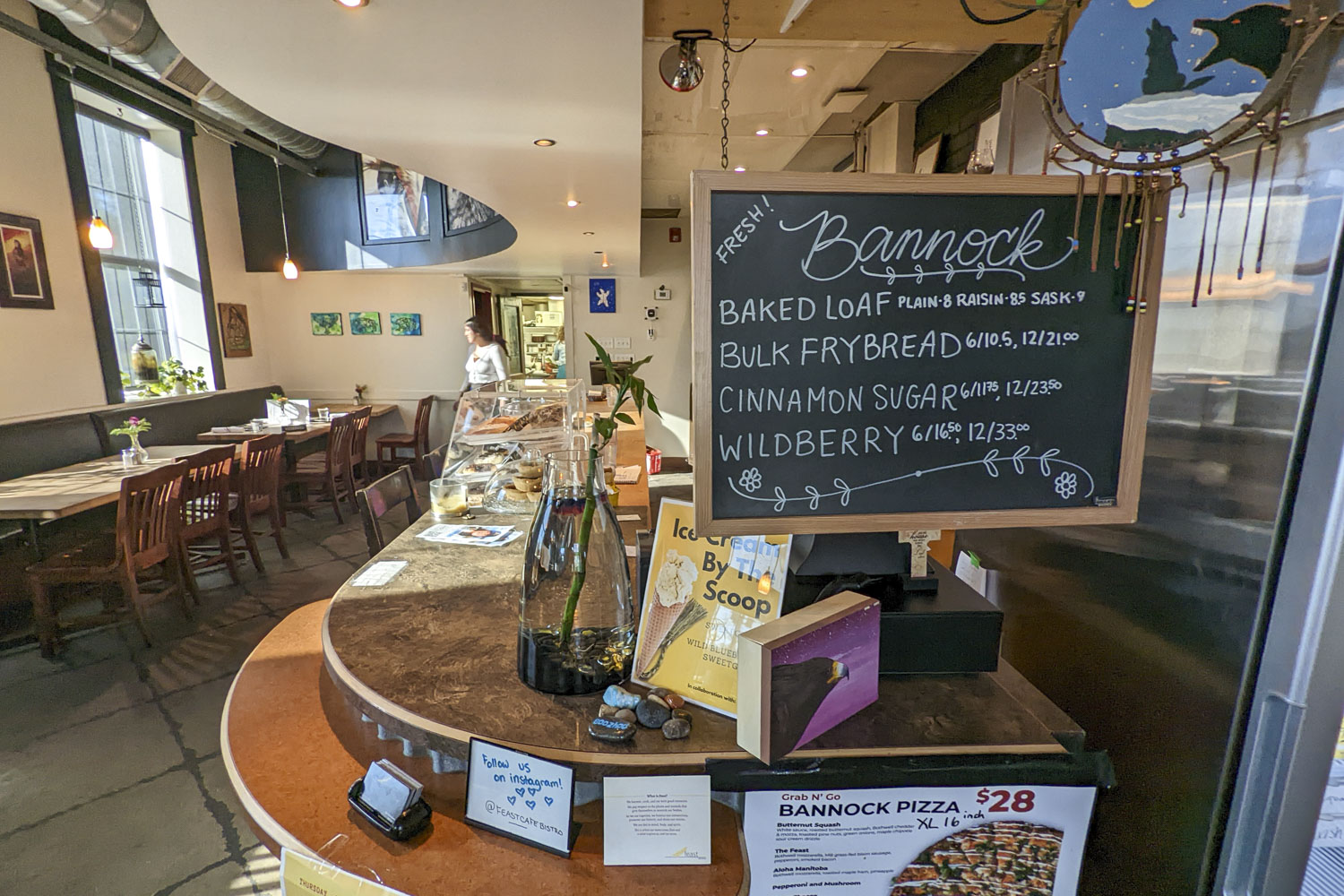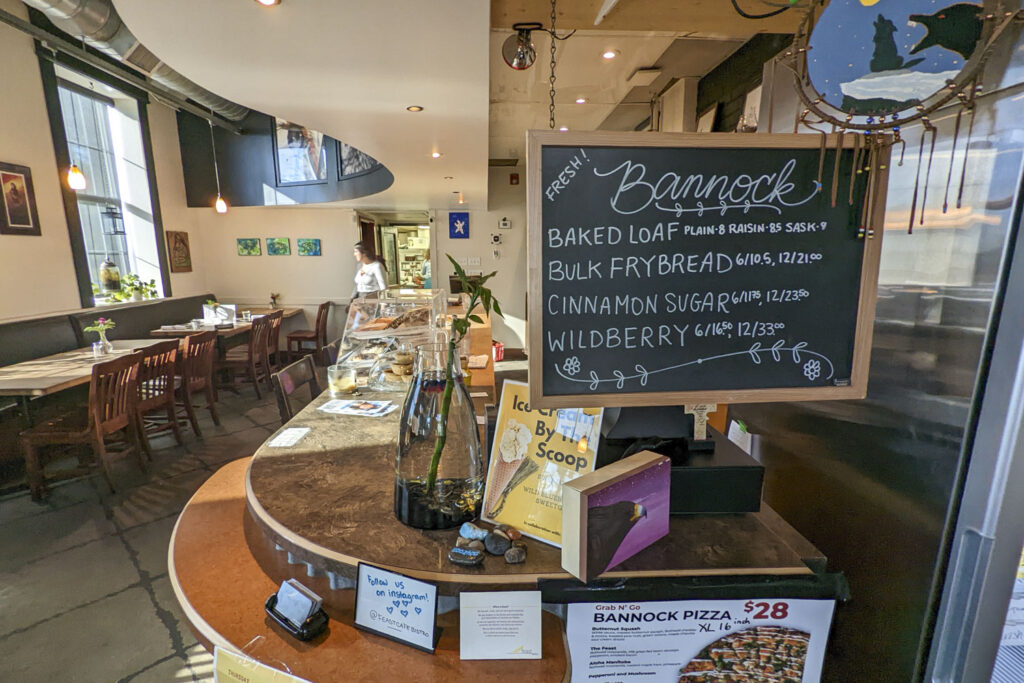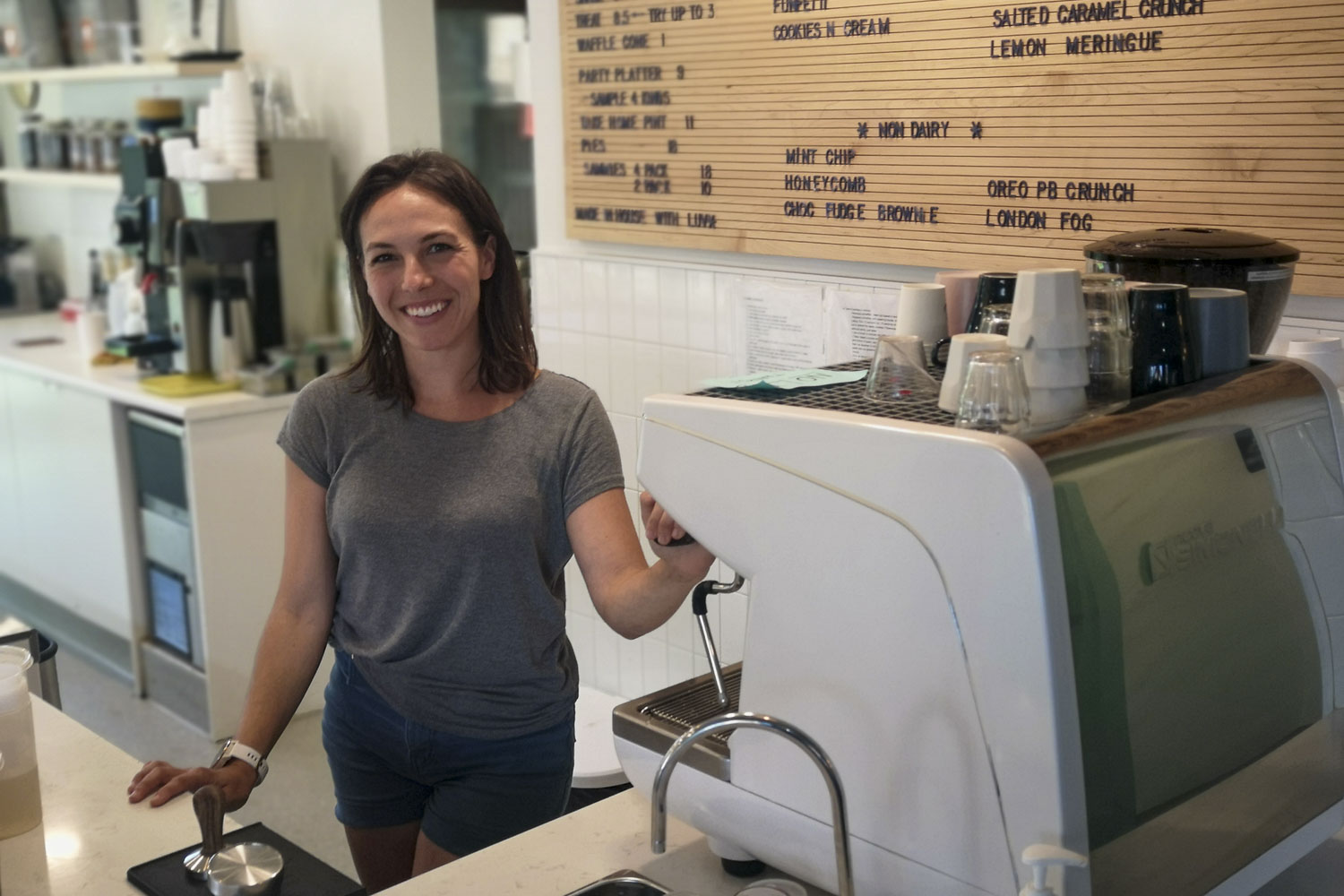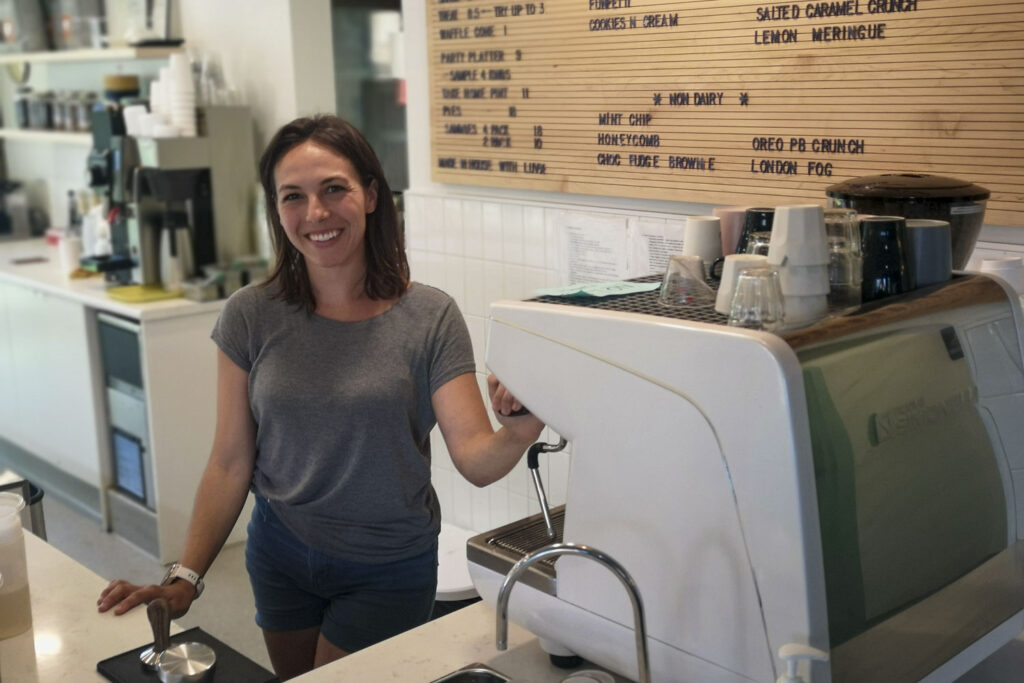 Coal and Canary
We were gifted a candle via Tourism Winnipeg on arrival, and I couldn't help but still visit the Coal and Canary store after hearing more about the company. Founded by a woman as well as a member of the LGBTQI2S+ community, the store was created as a safe space with those communities in mind. It is vibrant, cheeky, and is a fun experience to visit, and the candles themselves have been included in goodie bags at the Oscars and also on many top magazine's gift guides.
Black Market Provisions
A beloved store in the neighbourhood of South Osborne, Black Market Provisions is LGBTQI2S+ owned and well-stocked with an array of compelling and curated wares along with good food to go. While I immediately gravitated towards the cookies that were as big as my head (and tasted SO GOOD), I also wish I had snagged some of the Ruffles Squares – sweet treats coated in potato chips? Why haven't I thought of that?
High Tea Bakery
The owner Belinda Bigold is a lovely human and good friend of ours, and while we didn't actually get to High Tea Bakery on this visit, we have in the past, and would be remiss to not include this Winnipeg hot spot! Known most famously for her Imperial cookies that once actually fed the recently departed Queen, the bakery offers such an amazing variety of sweets that the decision on what to buy is the toughest part of visiting.
The Fort Garry Hotel
This remarkable hotel, owned by Ida Albo, has been a landmark in Winnipeg for over 100 years. Ida is an ardent supporter of her community, volunteering her time to many organizations and strengthening the core of the city. (Our stay here also happened to be Norman's first in a fancy hotel, and I'm sure he's wondering why we don't live like that ALL the time.)
Others in Winnipeg We Will Visit Next Time!
Good Neighbour Brewing
Pineridge Hollow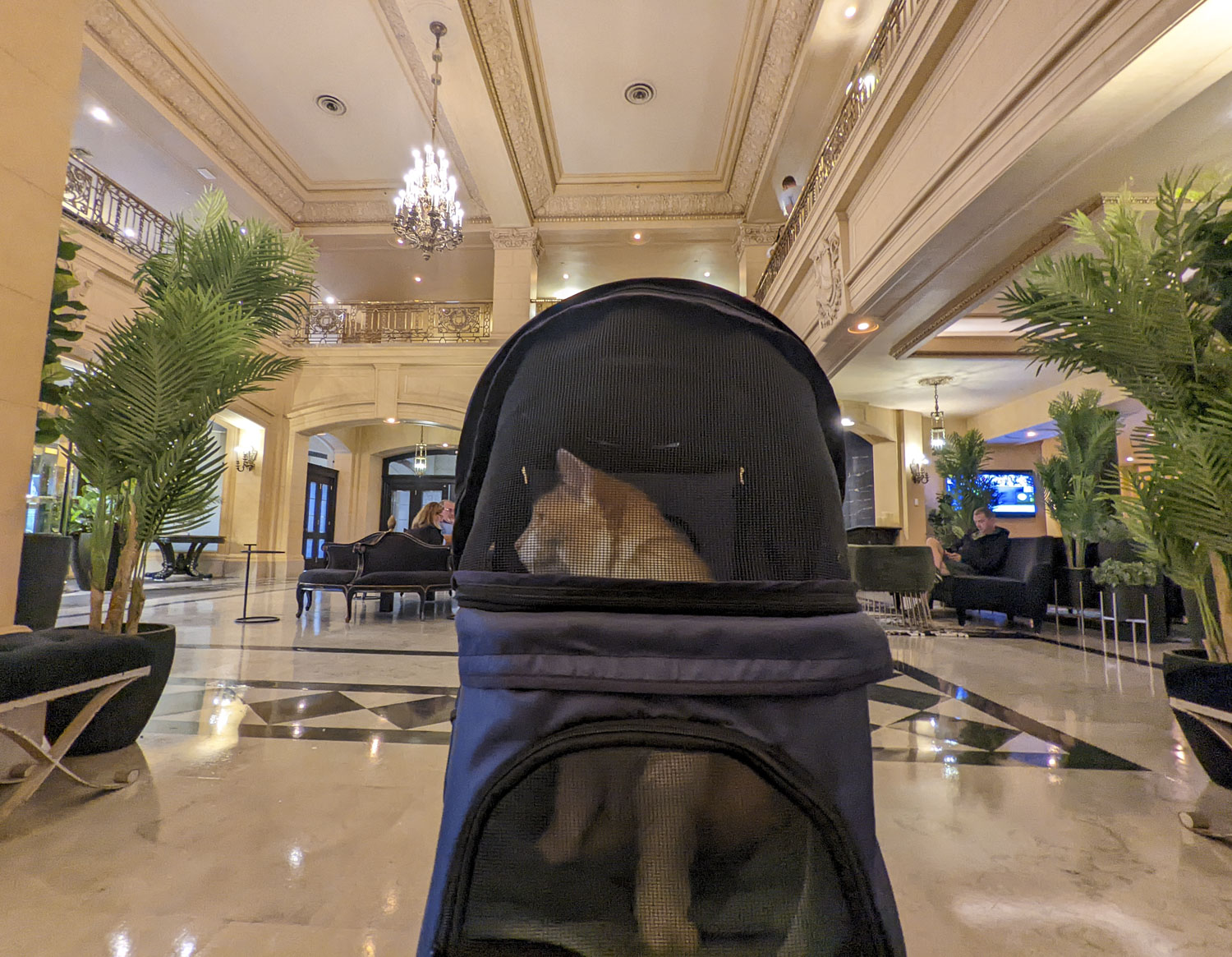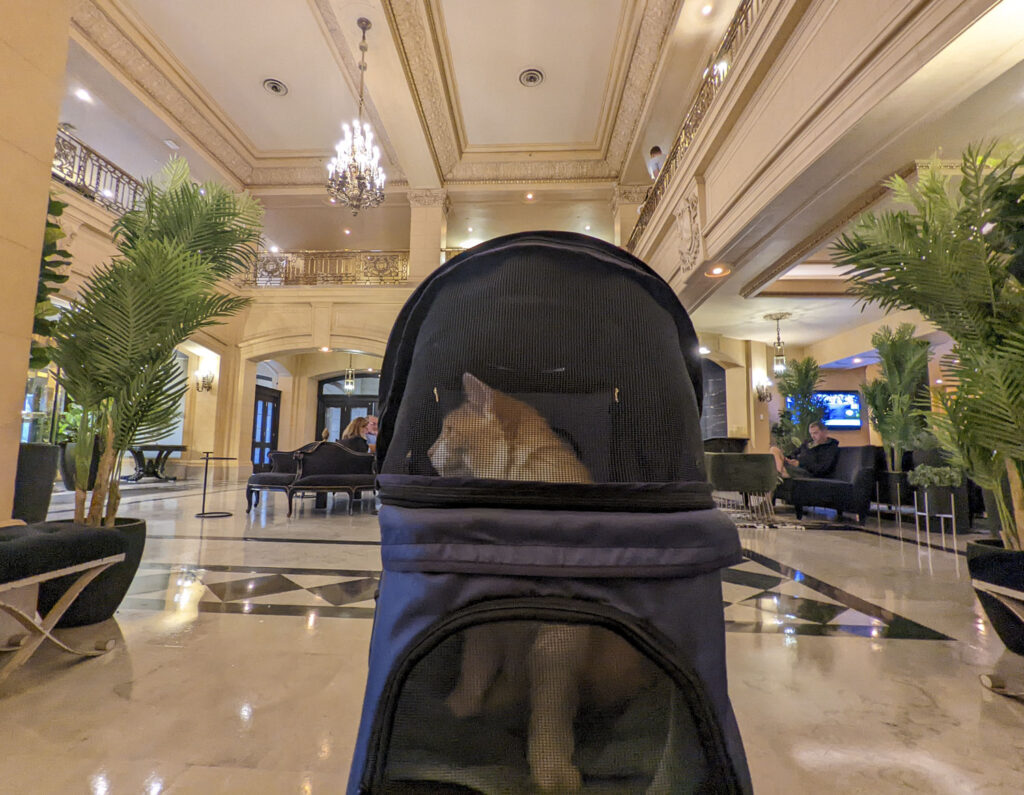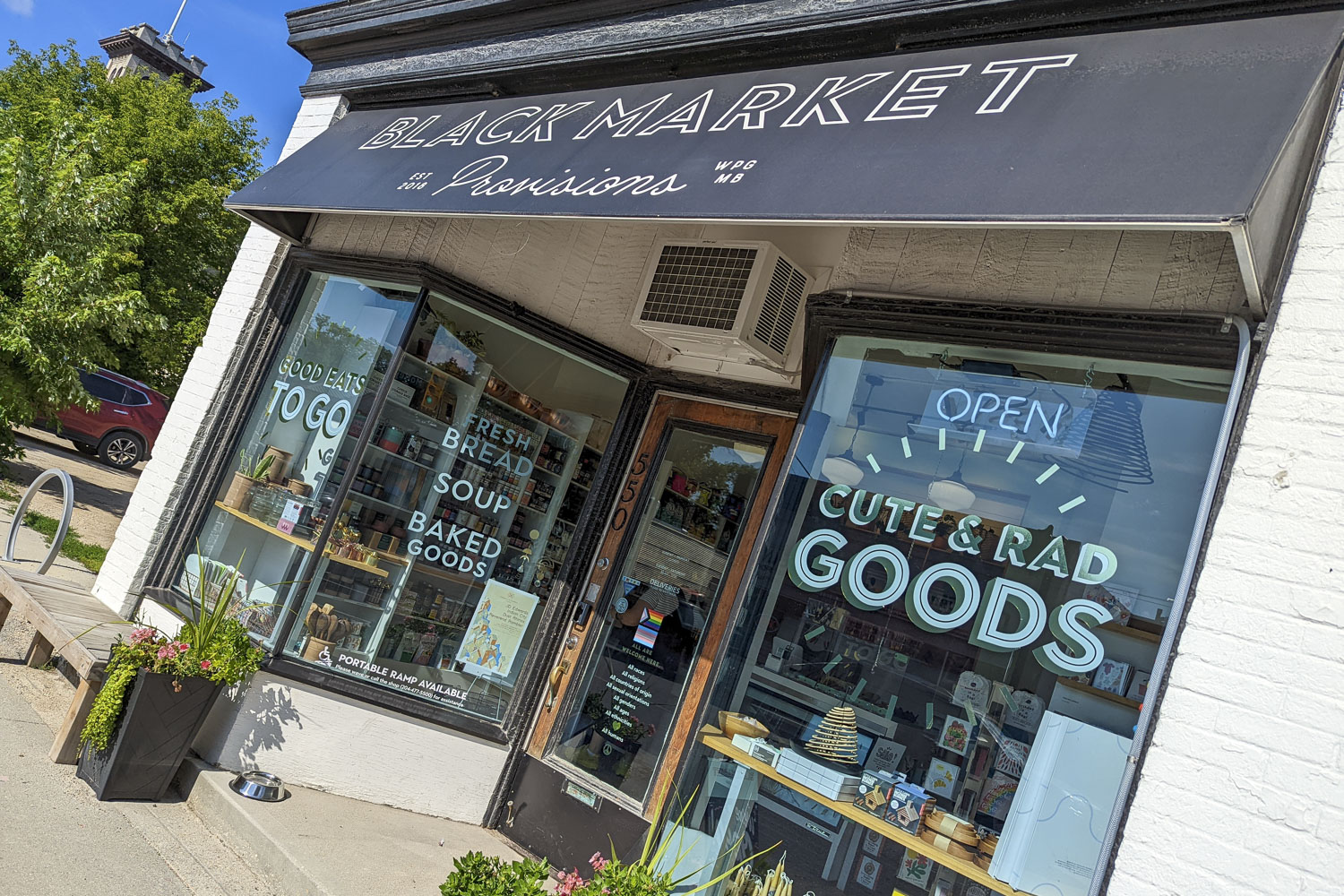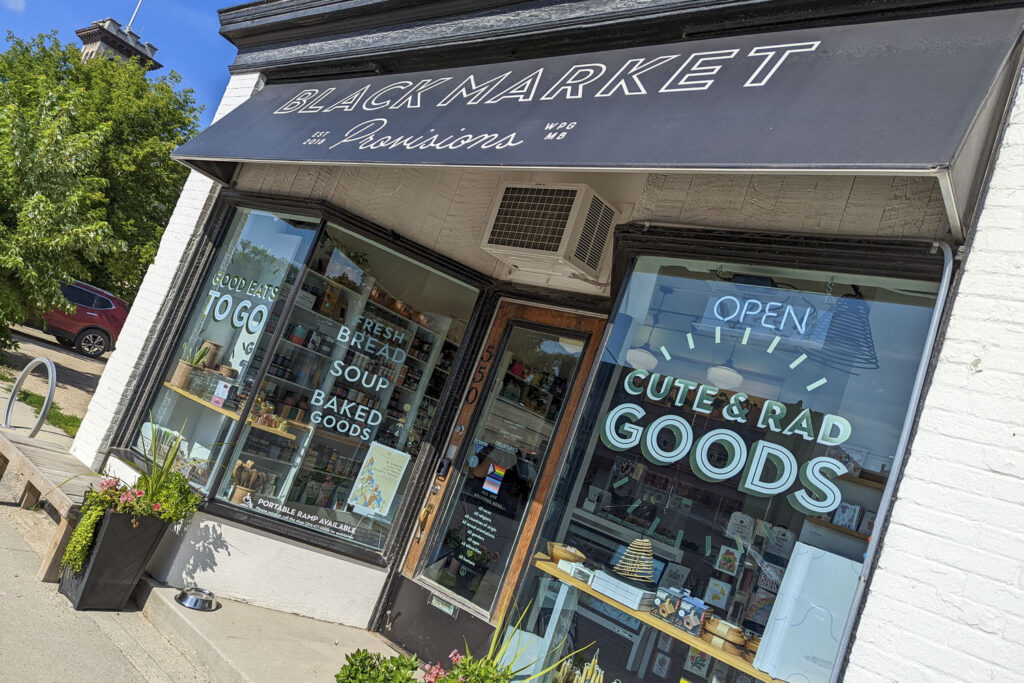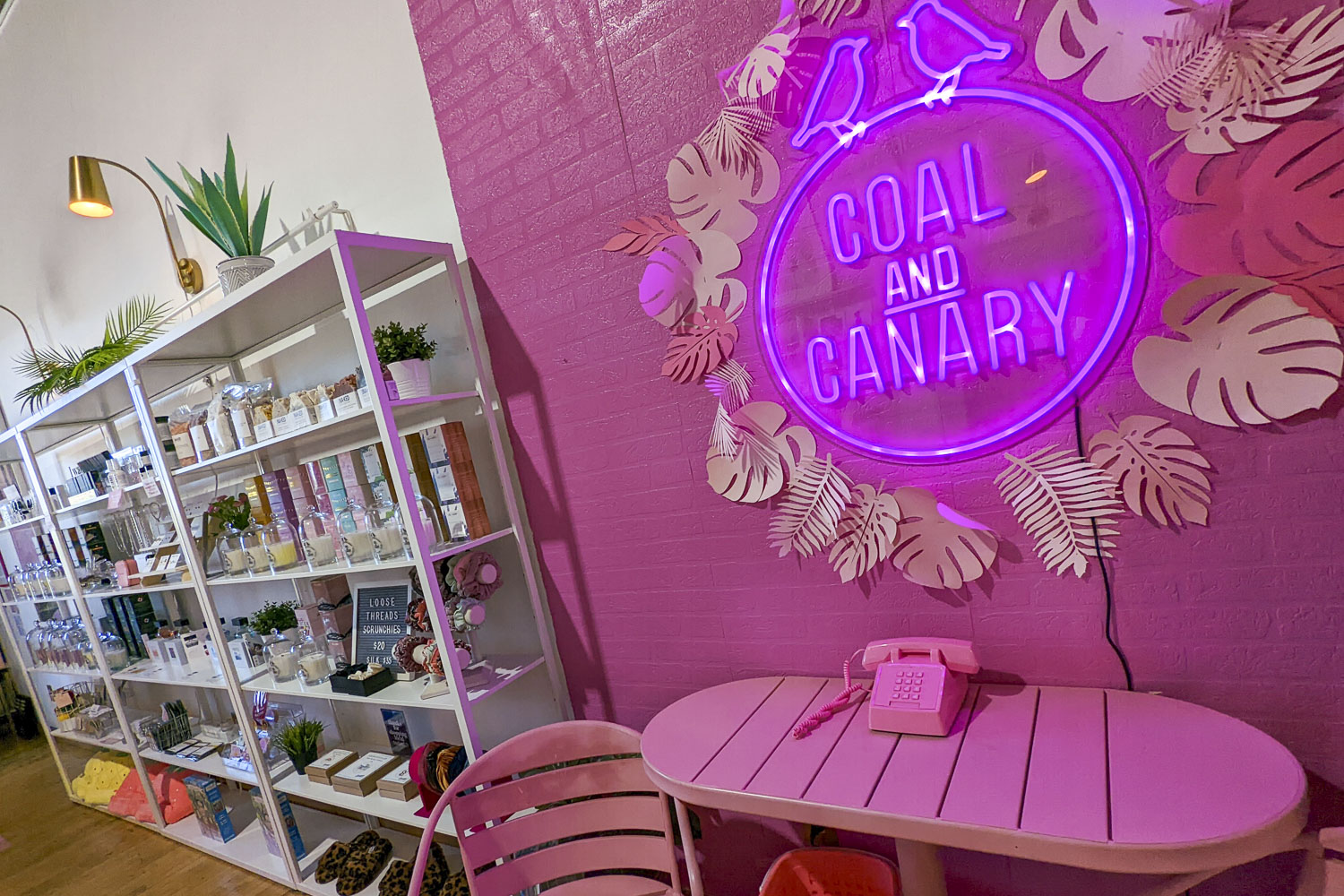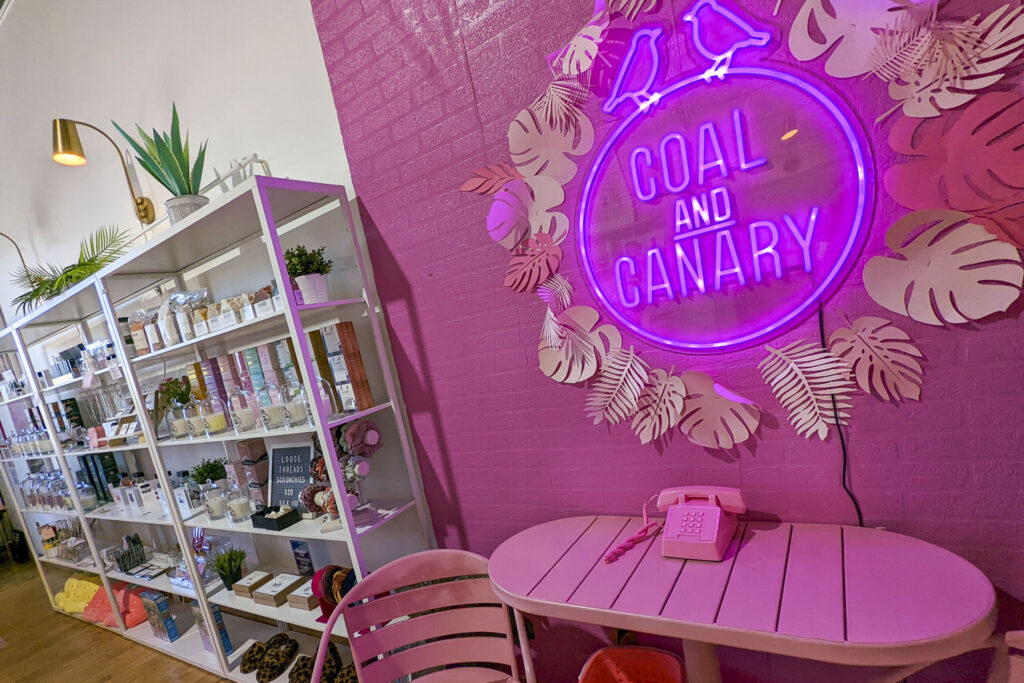 Sault Ste Marie
With only a very quick stay in the Soo, we had time to source one meal here, and wow, were we rewarded by following our goal.
The Breakfast Pig
The Breakfast Pig invites everyone to have "a badass meal", and damn, are they right. Open since 2015, the Pig is a Soo staple and winner of many awards. Owner Angela Caputo focuses on serving fresh and delicious local food and her pride in what she offers is strongly evident. With Norman in tow, we ordered takeout and enjoyed it wholly in a nearby park. The Korean Badass Waffles (Pete's order) were phenomenal.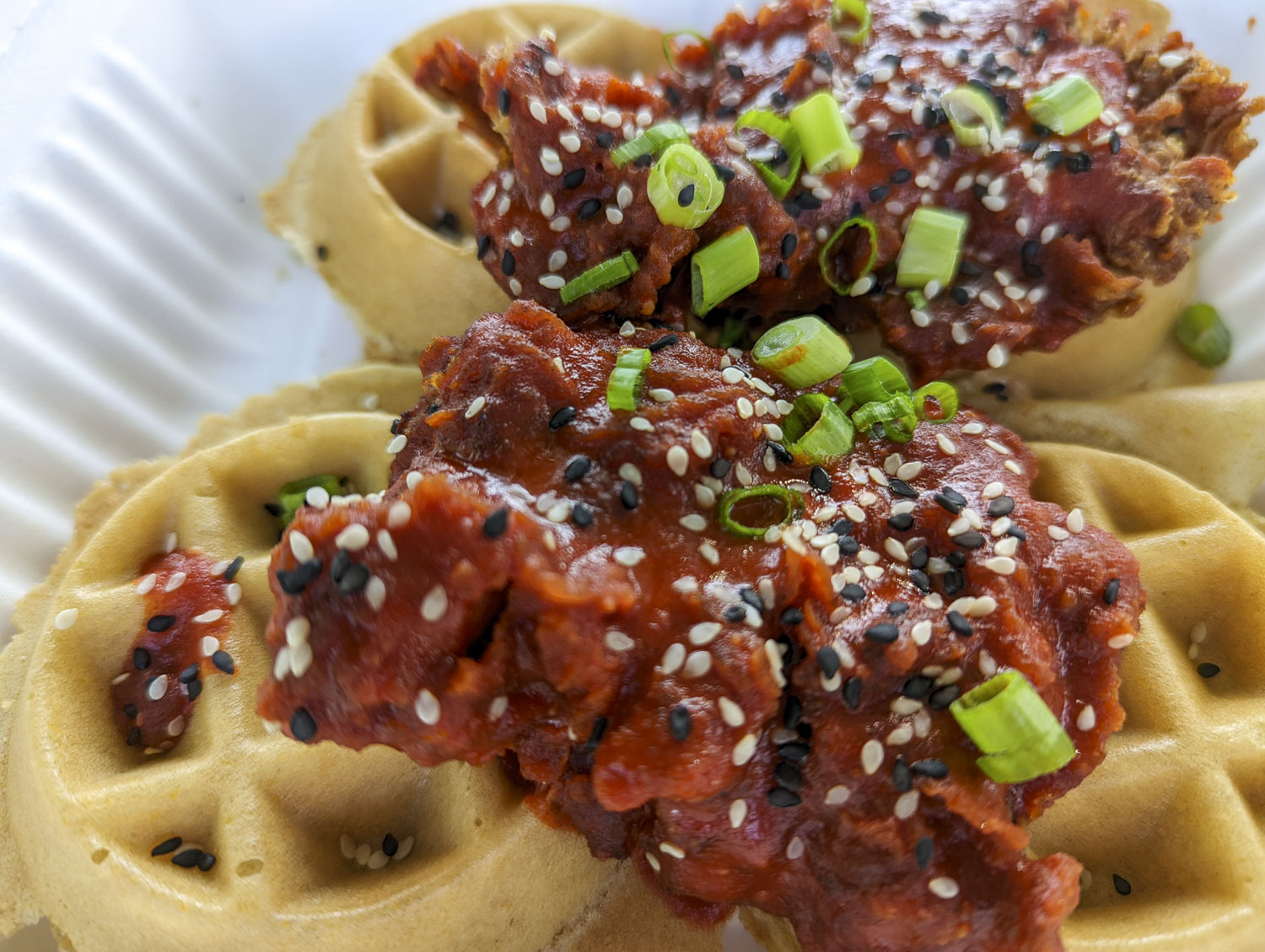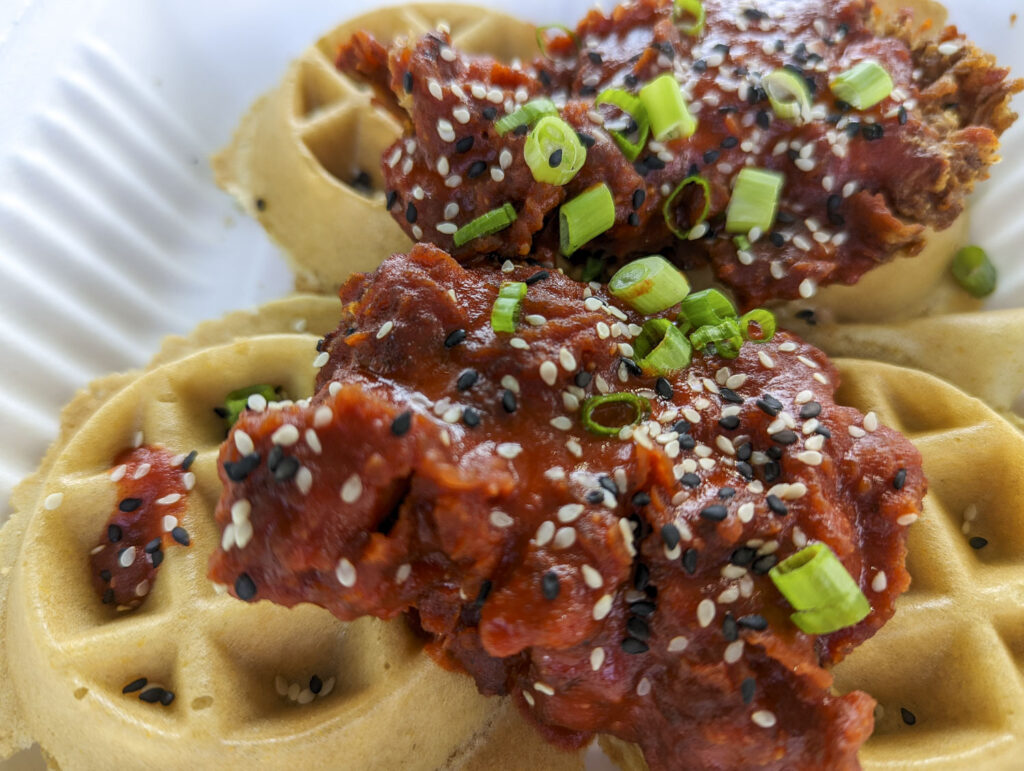 Sudbury
Sudbury surprised us in many positive ways, especially when it came to being well fed.
La Casa Mexicana
Silvia Rios has owned La Casa Mexicana for many years and is not only well known for her excellent Mexican flavours, but also for giving so much support to her community. Silvia's sweet demeanour was so welcoming when I visited, and her chicken chimichanga was so delicious.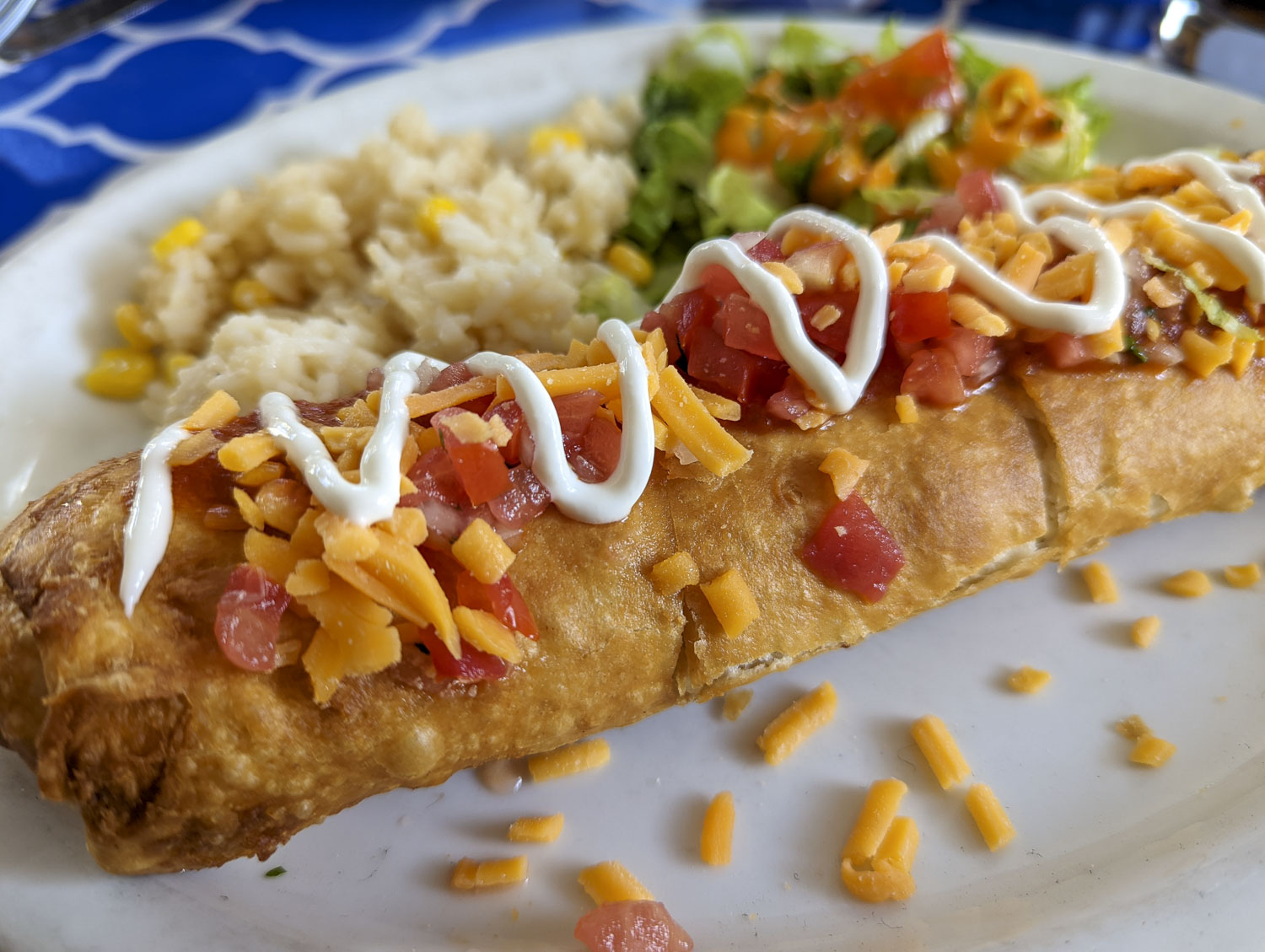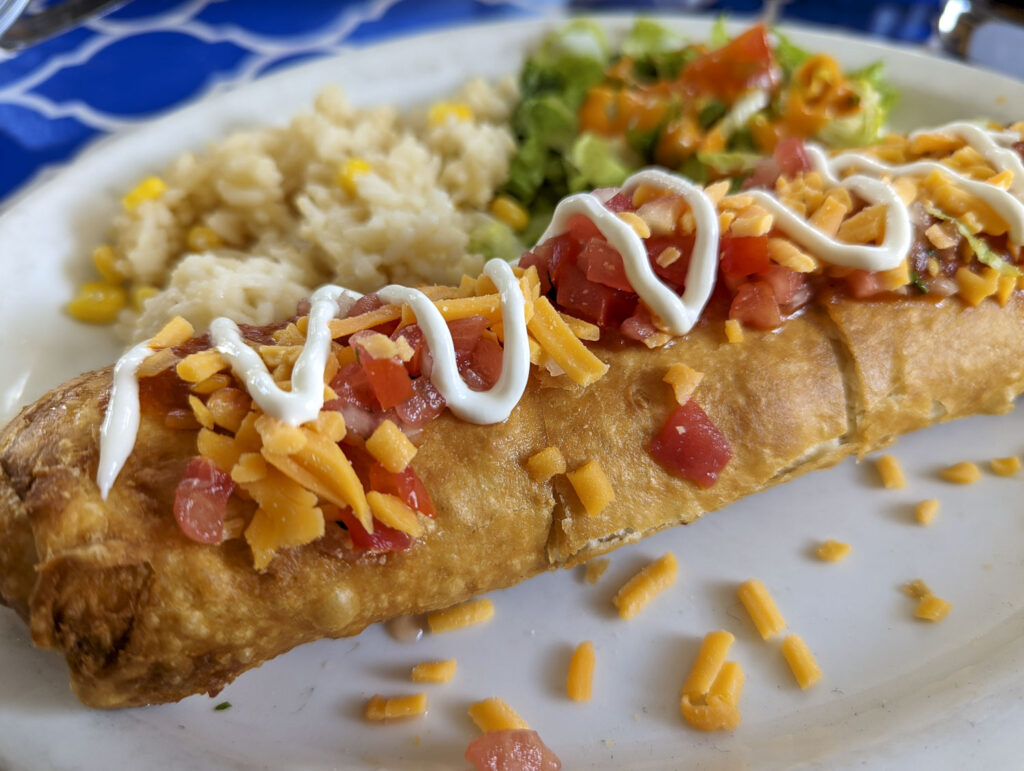 La Fromagerie
We thoroughly enjoyed a charcuterie spread from this woman-owned cheese shop, but sadly missed out on trying their drink special: A caesar with a grilled cheese garnish (of course).
Old Rock Coffee
It was a happy circumstance that this coffee shop, just down the street from our accommodations, turned out to be women-owned. Sold as "Your sommelier de café", Old Rock Coffee delivered just what these coffee snobs (us) desired. This roaster is highly regarded in Sudbury, and it is easy to see why.
Apollo Restaurant
We'll take an authentic spread of Greek food any day of the week, and Apollo Restaurant delivered. Co-owned by Toula Sakellaris since 1970, it is an institution! ​When it opened, it truly introduced the city of Sudbury to Greek cuisine (something that was not well known in the 1970s), and has since become famous for homemade Greek specialities. We sampled the spanakopita, (what else) and it was devoured in one sitting.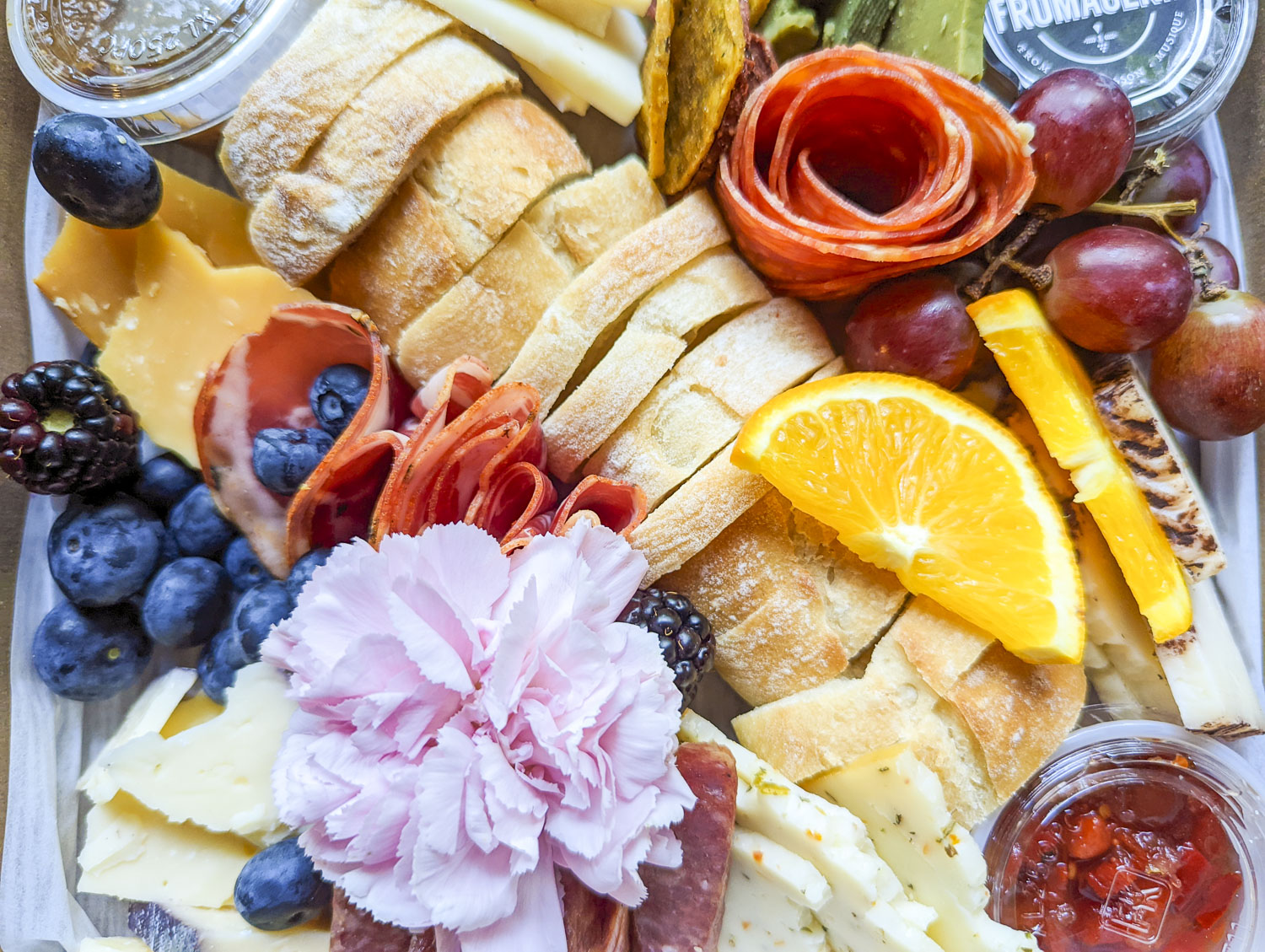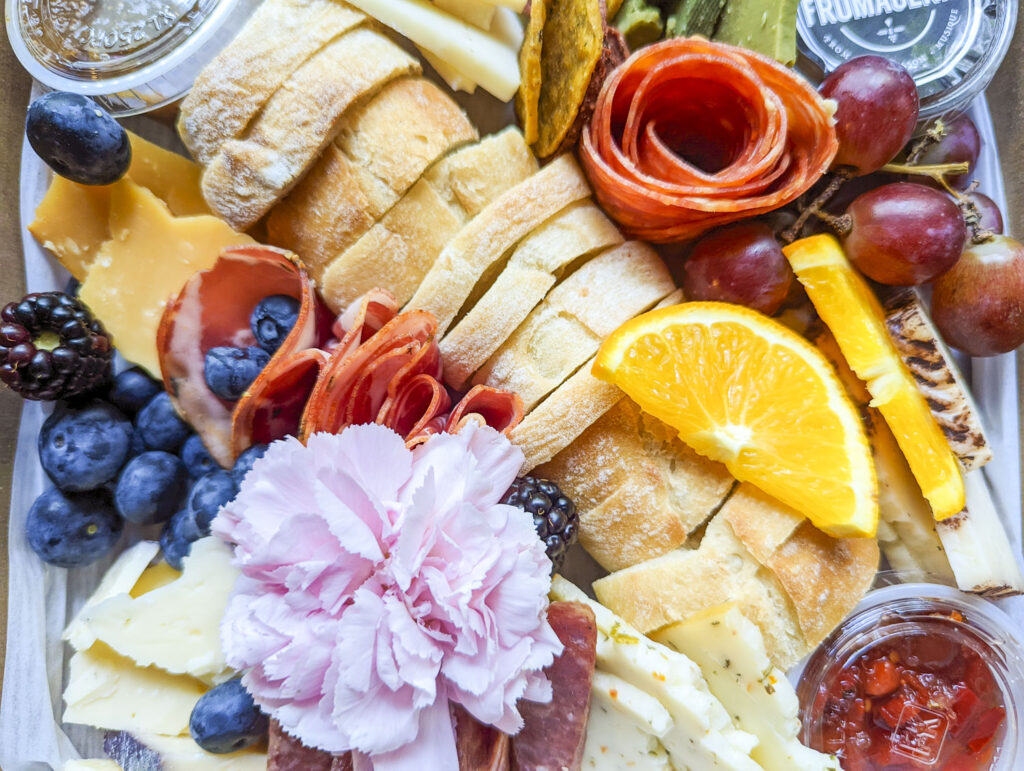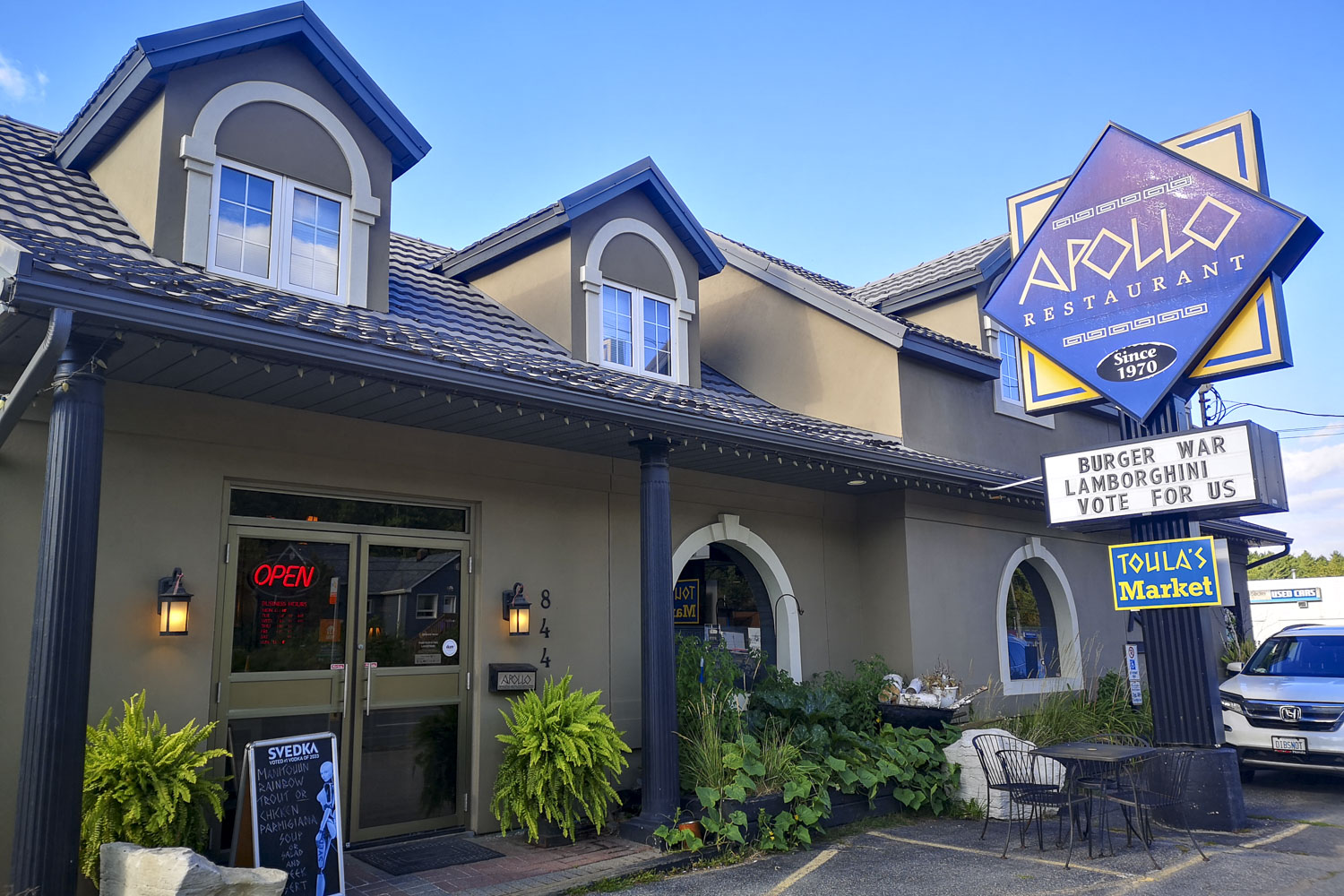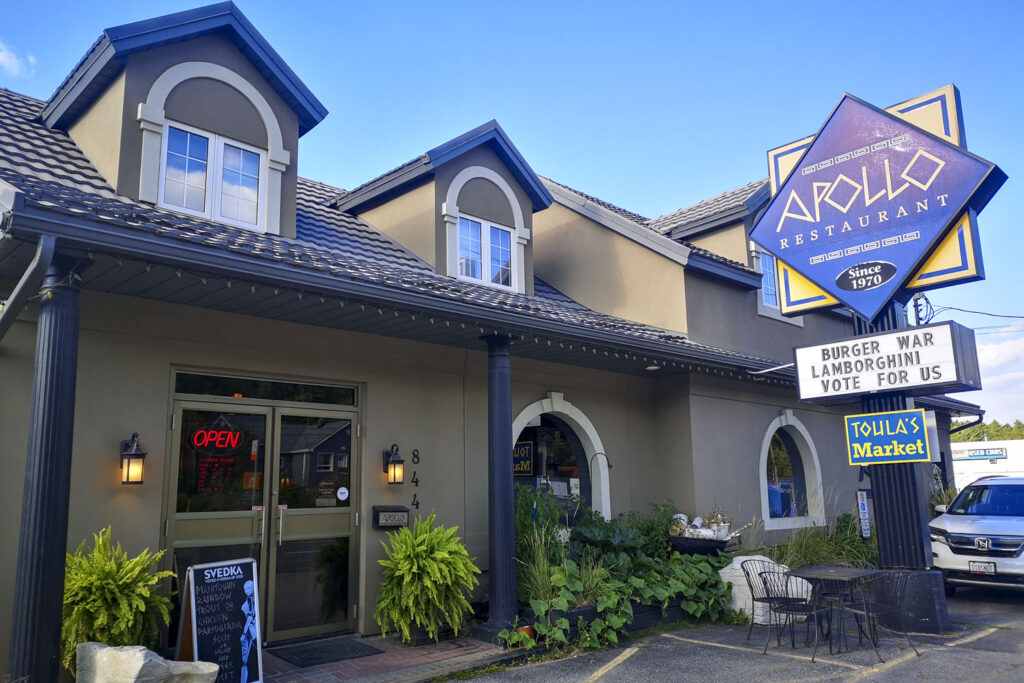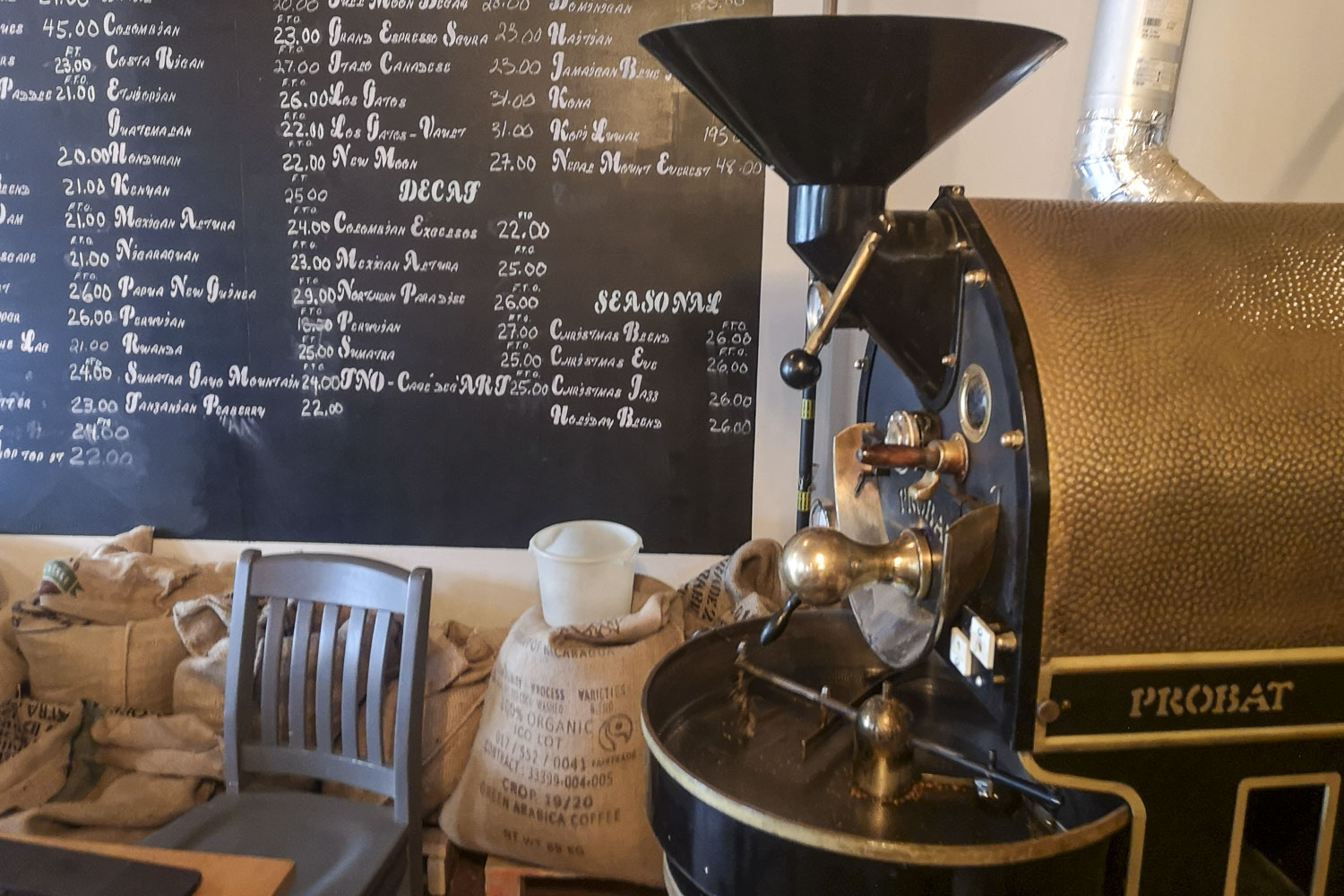 Ottawa
We consider it a pretty big blight on our resume to not have visited Ottawa in our previous travels, but we were excited to explore Canada's capital with this specific purpose in mind.
Beandigen Café
Entrepreneurs Paula Naponse and her daughter Jayde—Anishinabe Kwe from the Atikameksheng Anishinawbek First Nation near Sudbury opened Beandigen with the intention of being much more than just a coffee shop. It's located in the Glebe community for both Indigenous people and their supporters. Beandigen not only serves delicious coffee and teas, but sells clothing and other distinctive Indigenous products. As well, keep your eyes out for the special events (i.e. beading workshops) which they host in house.
Ichiban Bakery
Ask us prior to visiting Ichiban Bakery what a Japanese cream cheese bun is and we wouldn't have had a clue. But it's the specialty of the Ichiban Bakery, and as it turns out, they're pretty tasty. Served cold it's exactly as it sounds, a soft donut like pastry sprinkled with icing sugar and STUFFED full of creamy cream cheese icing.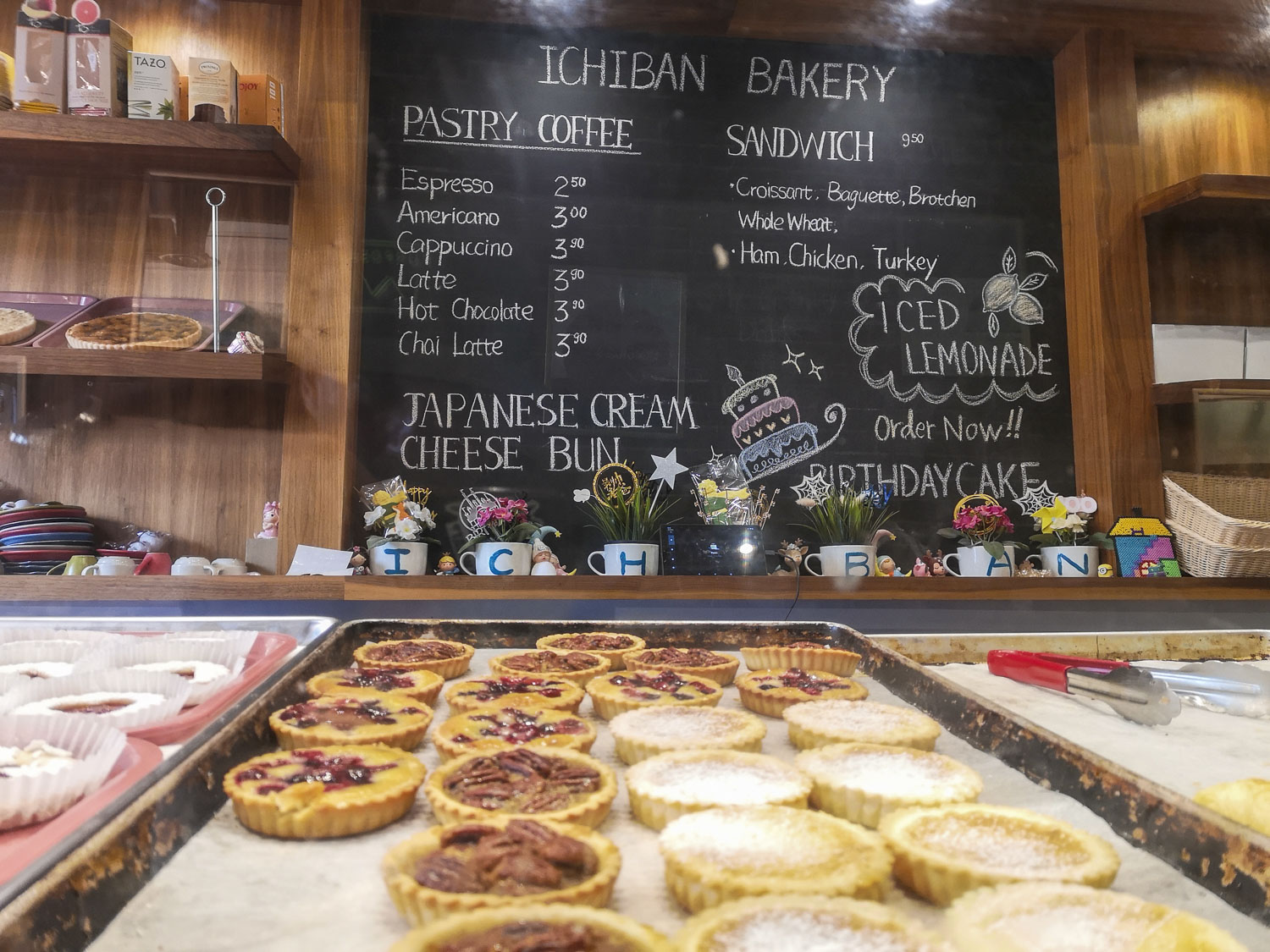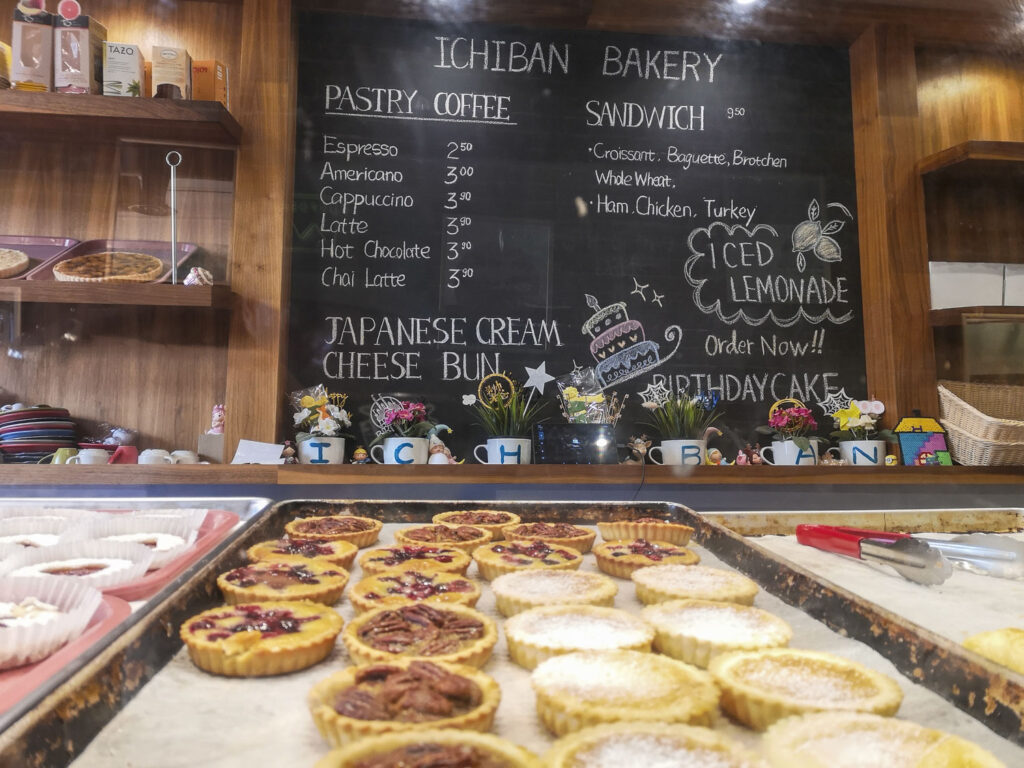 The bakery is a family-run business and for over 18 years, has been serving their Japanese cream cheese buns and many more fresh breads and pastries. Their goal is simple – everything is fresh daily and is just "pure, good, soulful food".
Moo Shu Ice Cream
Every ice cream at Moo Shu is creatively dreamed up, including the one that Pete enjoyed – sea salt and sea buckthorn – think orange creamsicle with a hint of salt to punch that flavour through. The team at Moo Shu collaborates with local Ottawa farmers and producers to bring their customers the most unique creations. And at Moo Shu, they are dedicated to being supportive and inclusive to their "Mooshie's".
Thali
Take your tastebuds on a trip to Kerala, India via award-winning chef Joe Thottungal's divine food at Thali. Joe immigrated to Canada in 1998 and completed the Chef de Cuisine at SAIT in Calgary before heading to Ottawa. He also owns Coconut Lagoon and has published two books by the same names as his restaurants so that Indian food lovers can recreate these tastes at home.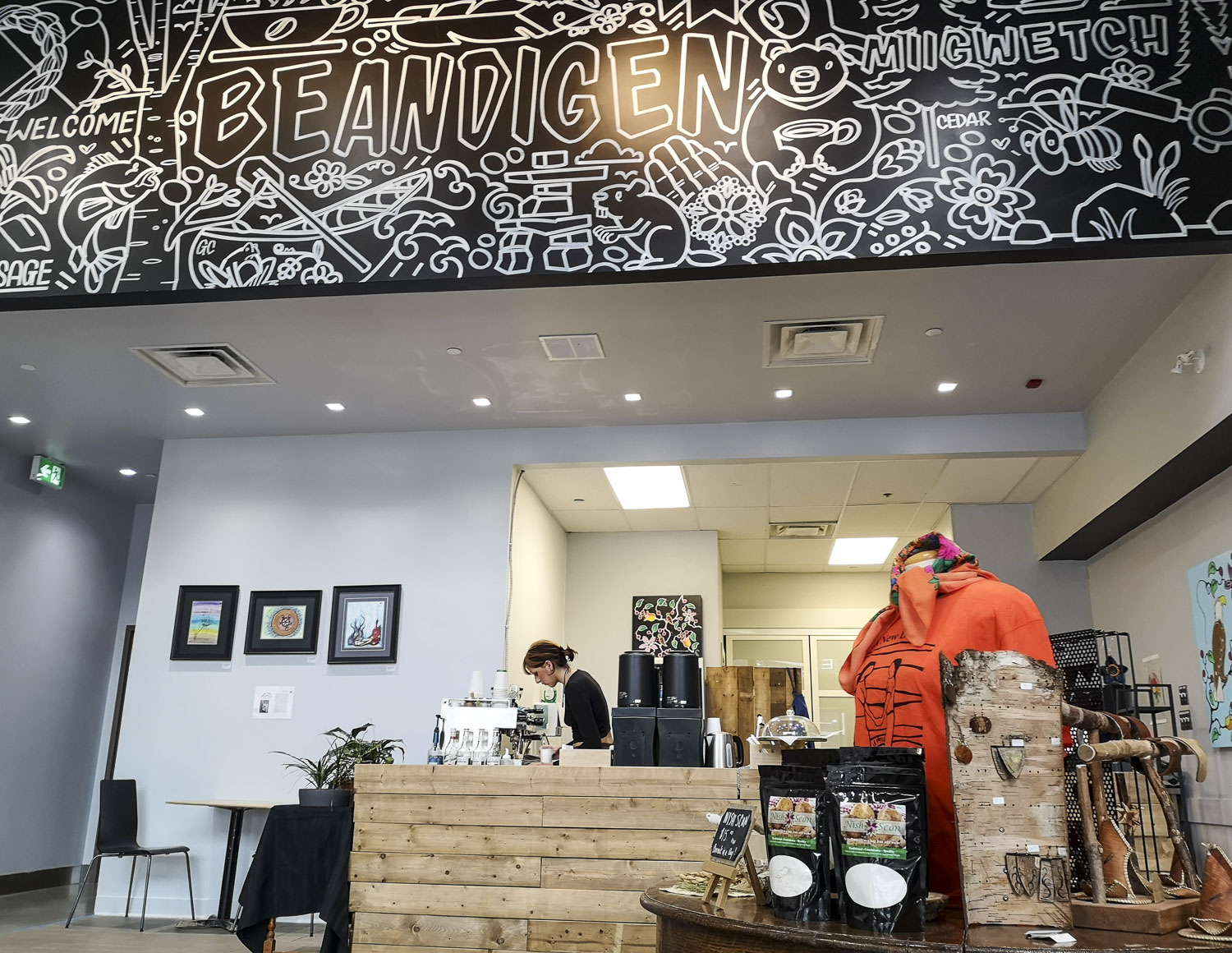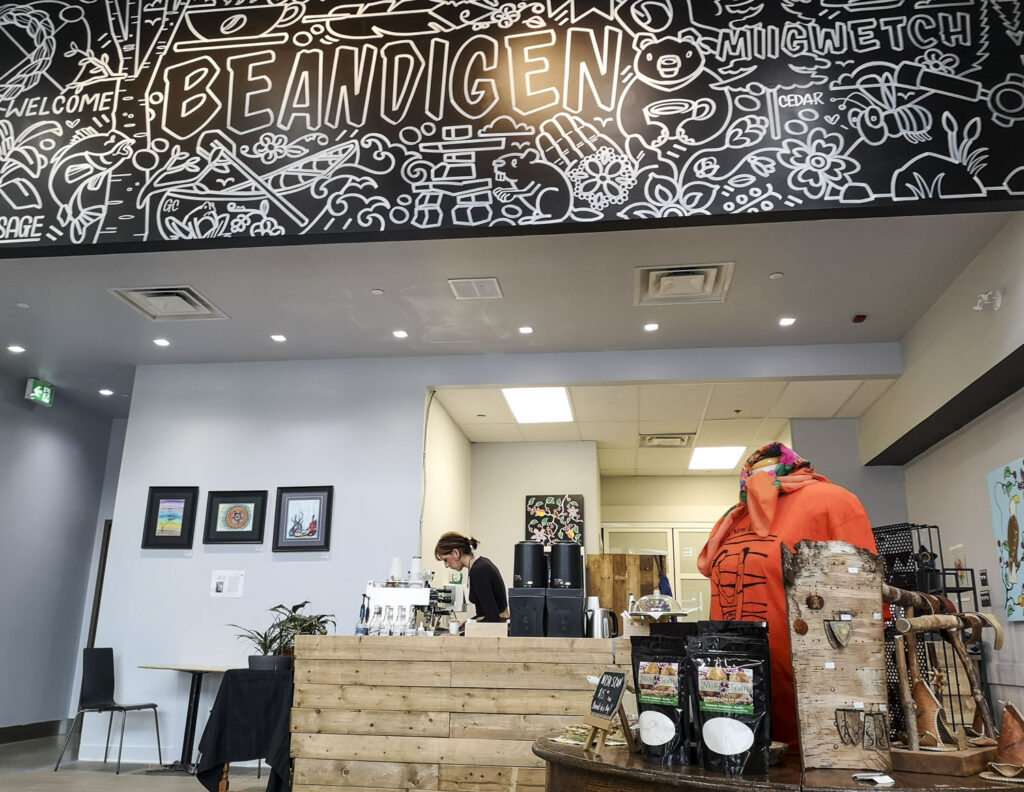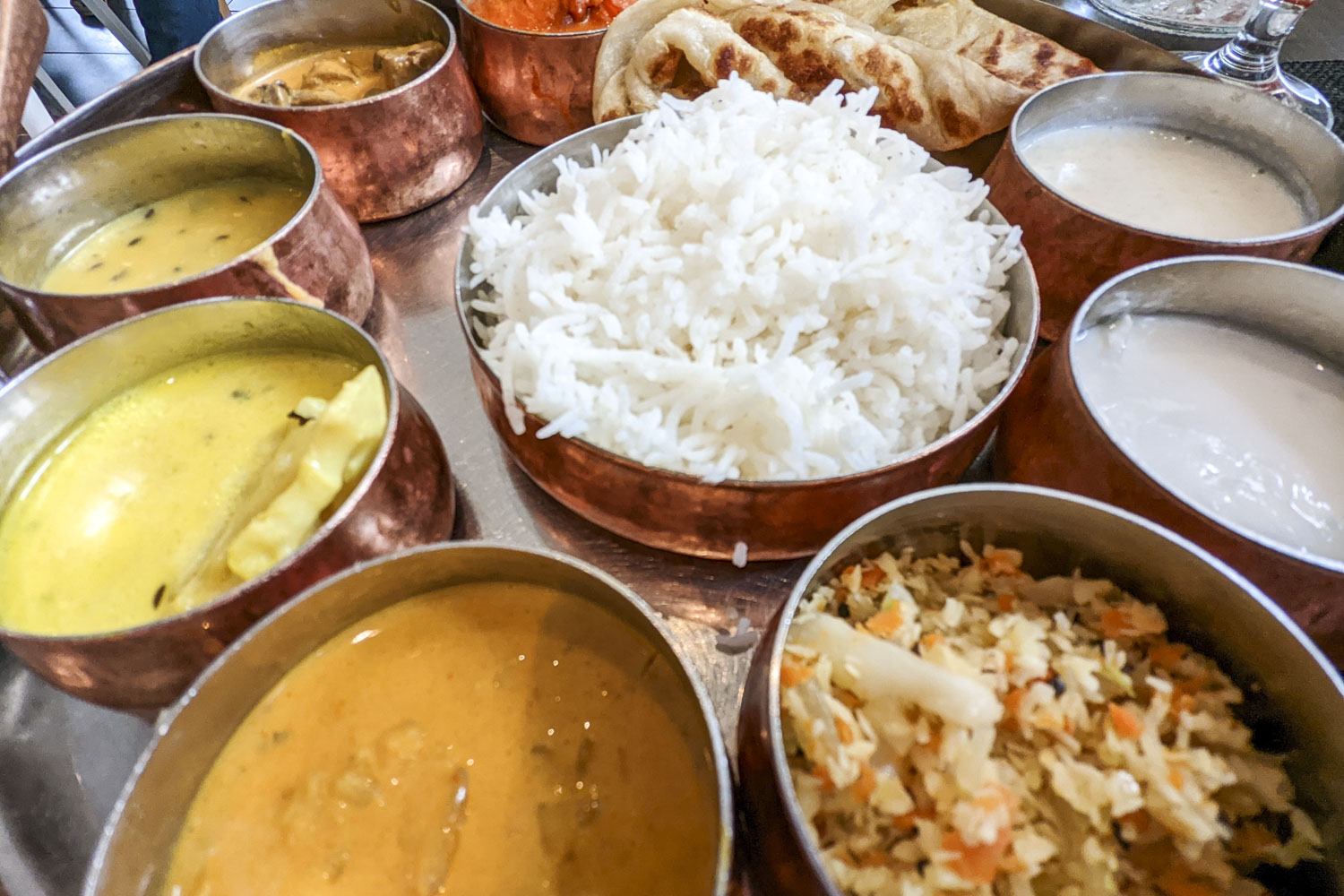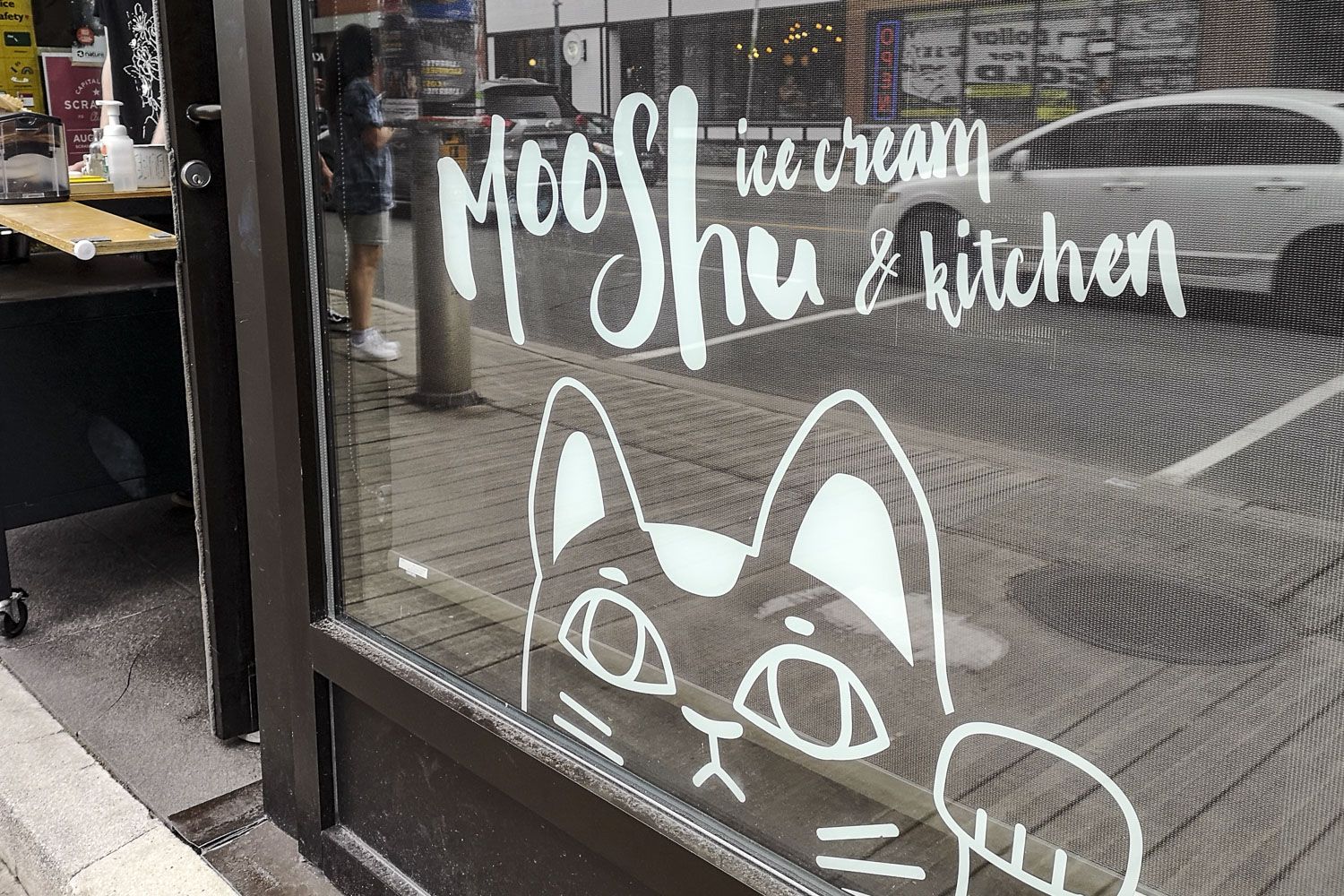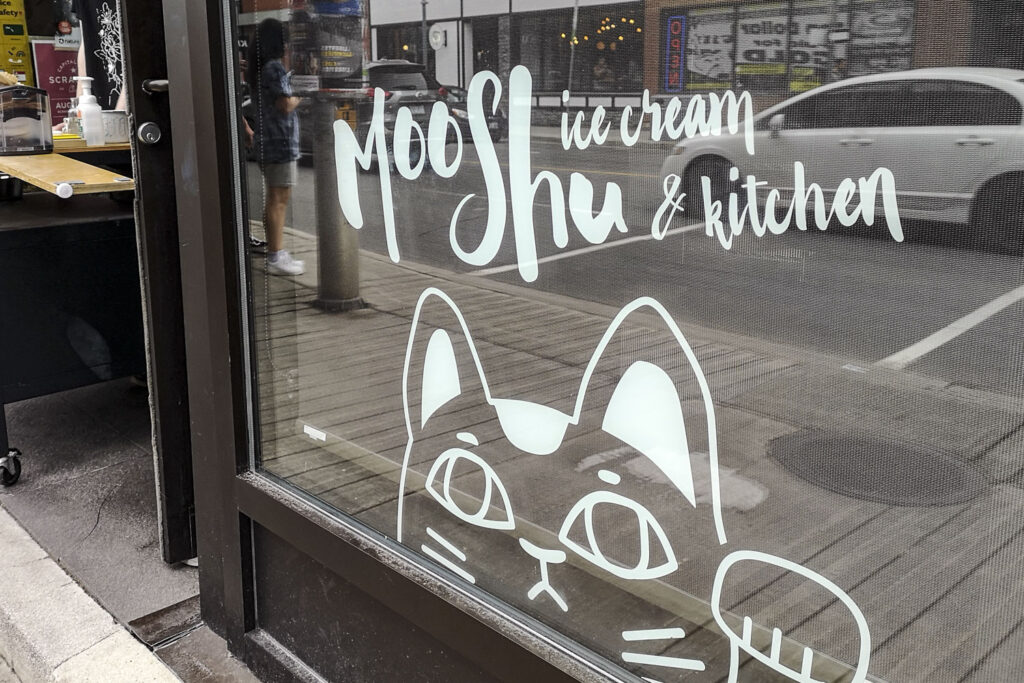 Québec City
In late 2015 we spent an entire month enjoying winter in Quebec City, but in that time we feel like we barely scratched the surface. This time around, even though two more days is clearly not enough still, we were thrilled to learn as much as we did. Most of that is thanks to Pam of Urban Guide Quebec, who shared her knowledge via her post on >women owned businesses in Quebec City.
Ciccio Café
Co-owned by Rosetta Bruce since 1998, Ciccio Cafe is an essential place to get classic Italian food in Quebec City and happened to be right down the street from us. SOLD. The arancini was particularly delicious, and Pete's tagliatelle alla boscaiola was also a winner.
Korrigane Brasserie
If you're in Québec City and looking for some good beer, then Korrigane Brasserie is where you should set your sights. The brasserie brews in small batches and only using artisanal methods. Their "Korrigane" a red ale, "Cornik" an oatmeal stout cream ale, and "White Kraken" a New England IPA, were some of the best. Can't decide which growler to take home? Order a flight and sample the many different creations they are serving up.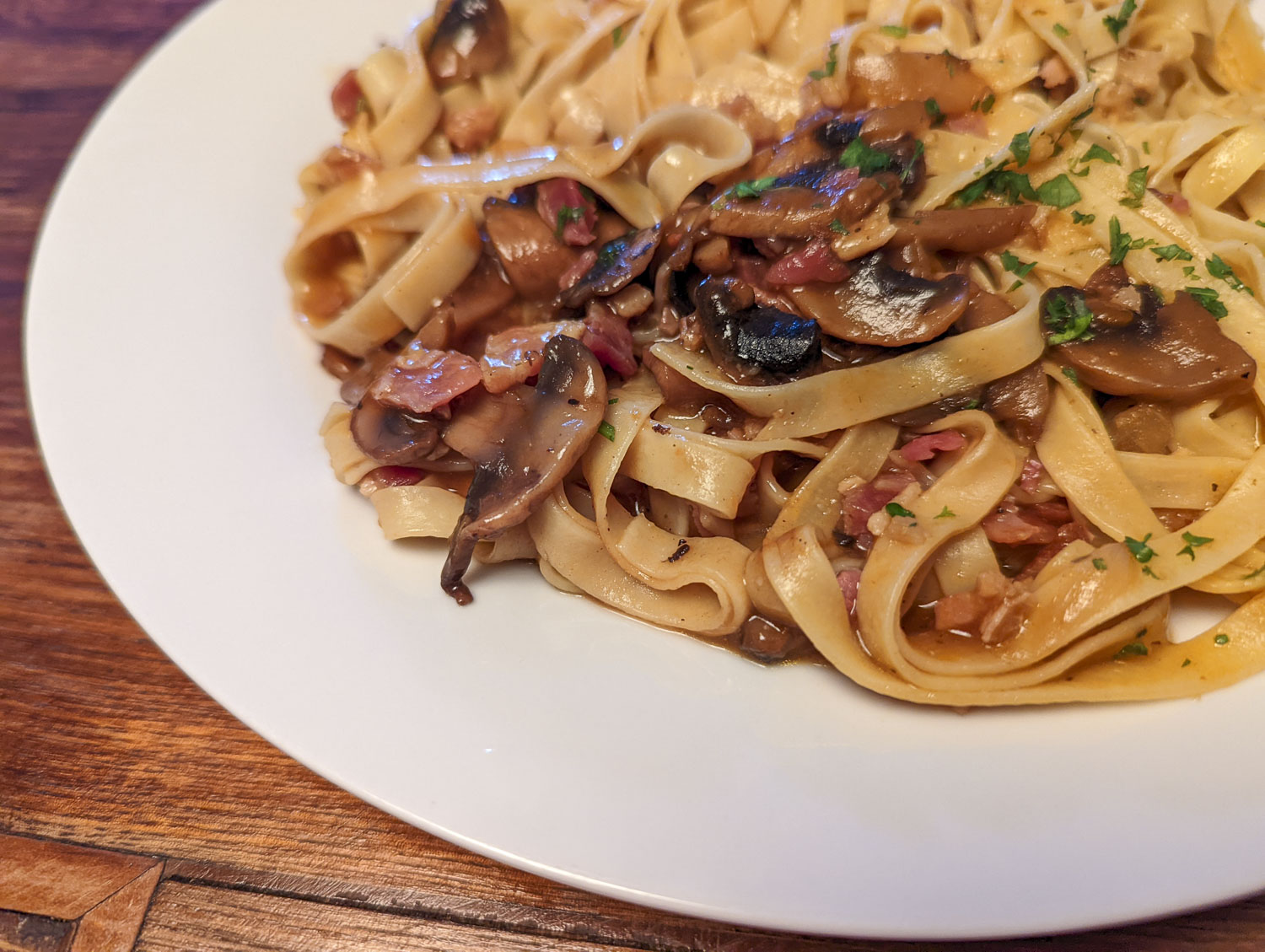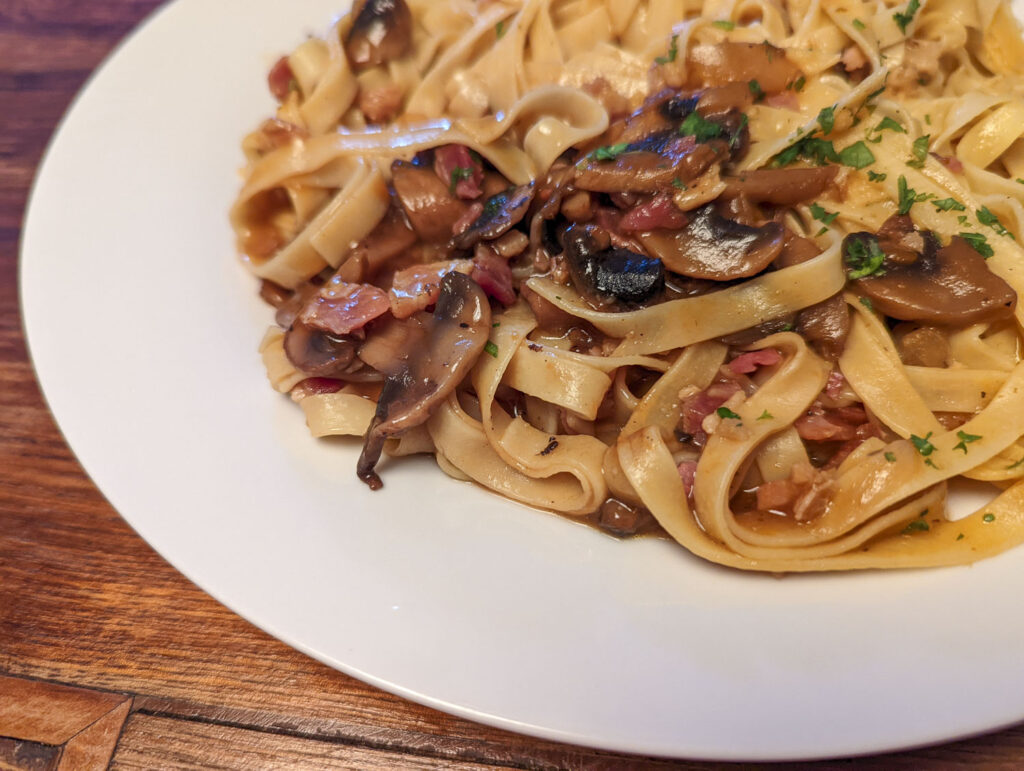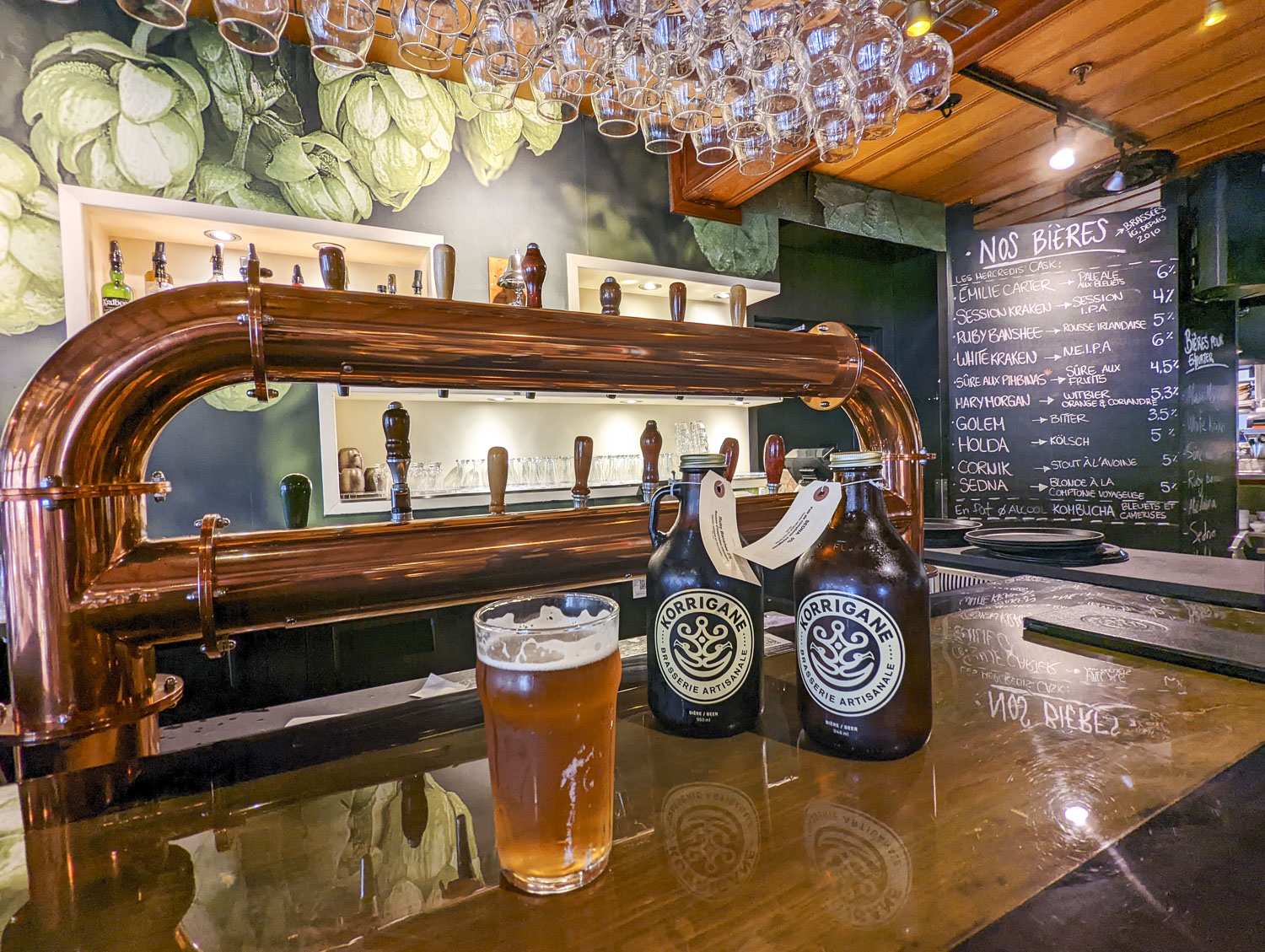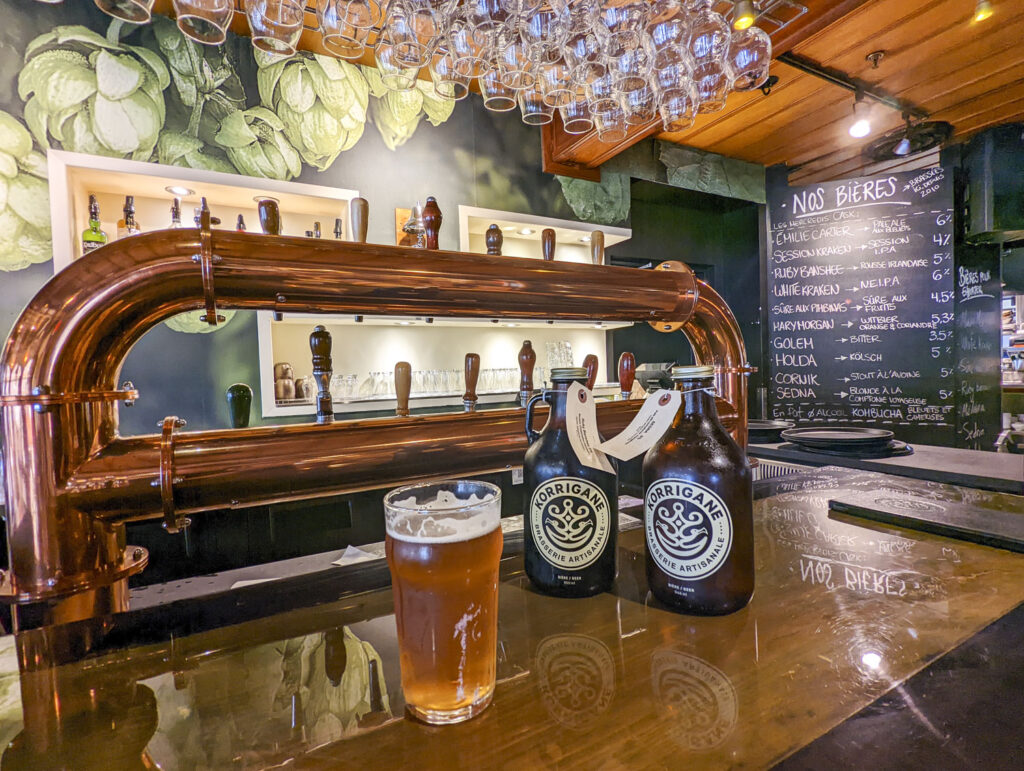 After 13 days on the road, we arrived in eastern New Brunswick exhausted but elated, and immensely satisfied with our trip. Not only did all three of us manage to arrive in one piece after ~5,000kms on the road, but we felt pretty good about our progress towards our goal. And now, by default, we find ourselves looking for women and minority-led businesses everywhere.
It's a default setting we're proud to have!
---
Many thanks to the tourism boards who helped us along the way, with a special thanks to Travel Manitoba, Tourism Winnipeg, and Ottawa Tourism who supported our stays.