Stay Here, Play There: 3 Fun Day Trips from Truro
Words by Dalene Heck / Photography by Dalene and Pete Heck
When we first started planning our move to Nova Scotia, Truro was in our sights as (at least) a first stop. A good central place to base ourselves for house-hunting, we also soon discovered that Truro is a fantastic hub to explore some hot spots in the province as tourists.
Many great things exist just within an hour's drive! And so that was our challenge soon after our arrival, to venture out and see what new things we could discover, and to craft whole day trips out of it for others to follow.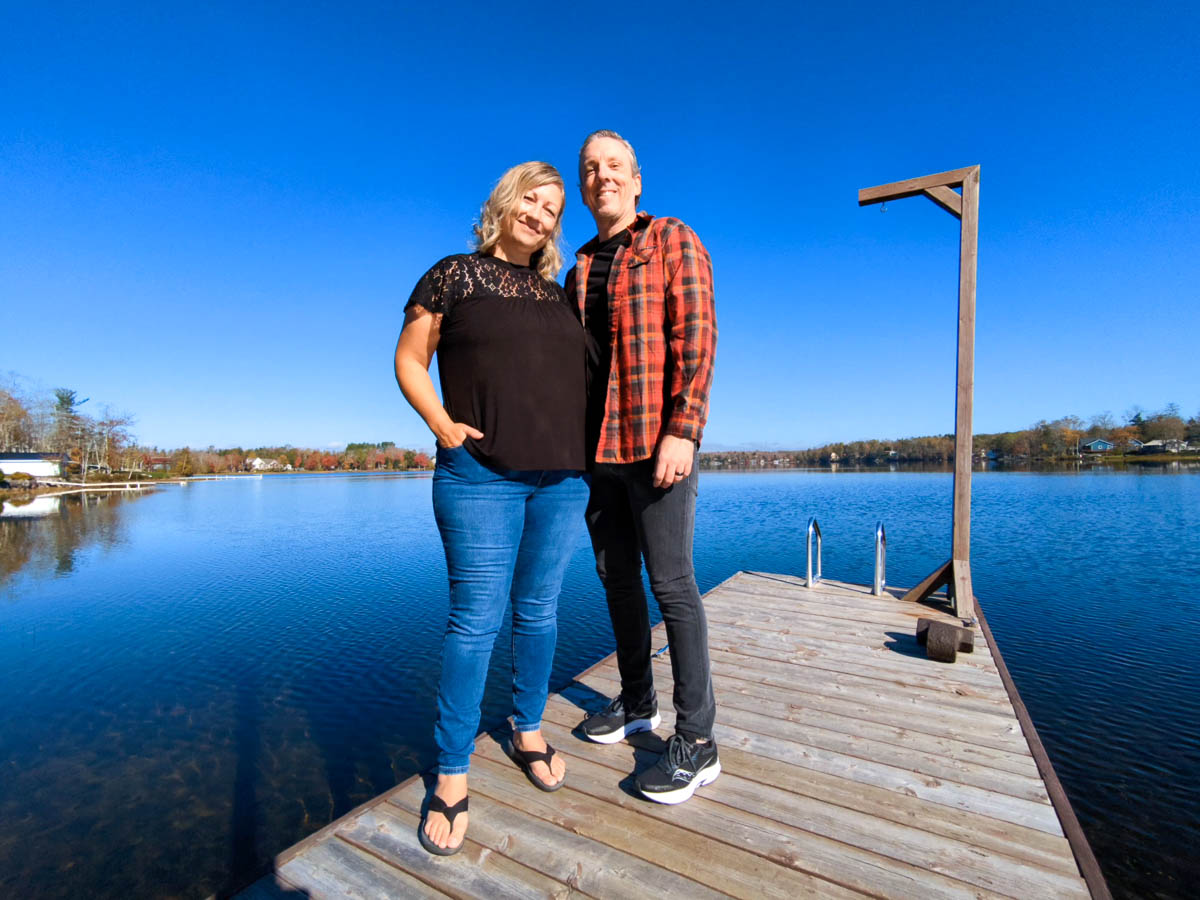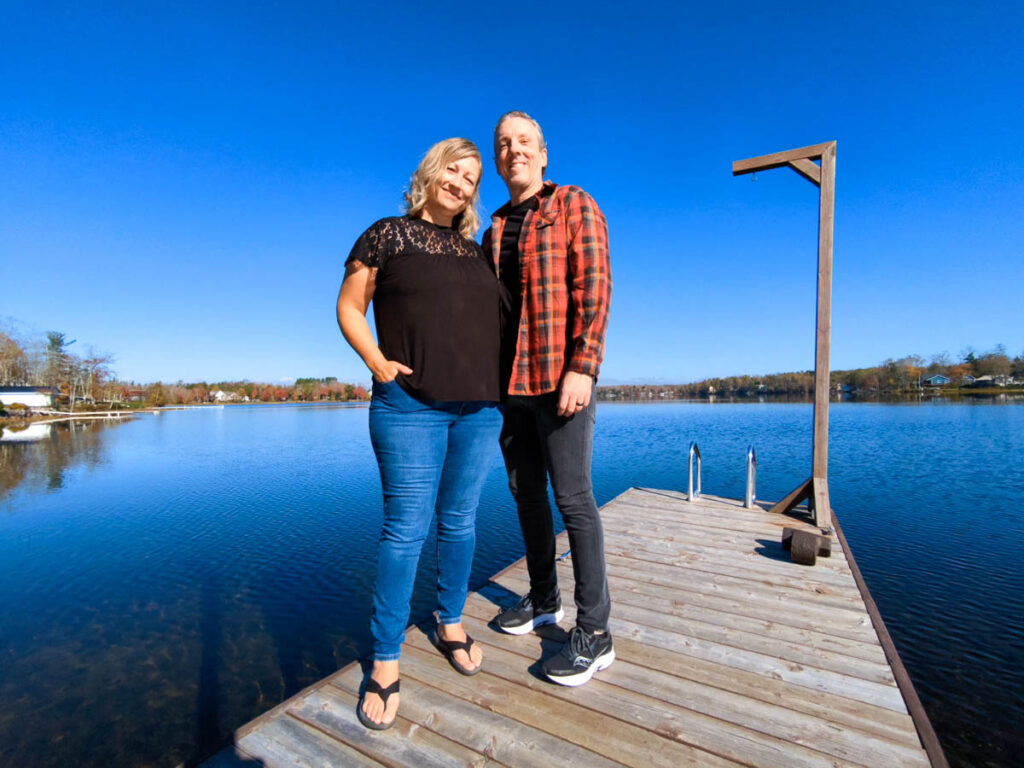 Because of the timing of our visit in late fall of 2022, there were several spots on our "to-do" list that were closed and others that were not open because of damage from Hurricane Fiona. We've noted these as items we'll visit on our next adventure! You can check back on this post for updates to those.
Day Trips from Truro
#1 – Following Fundy to Maitland & Noel Shore
Because we were landbound while living in Alberta for the past five years, our first instinct was to head straight to the coast. With the Bay of Fundy being accessible within minutes of driving west from Truro, we bee-lined for Maitland and also drove further west along the Noel Shore, poking inland when we noted other sights worth seeing.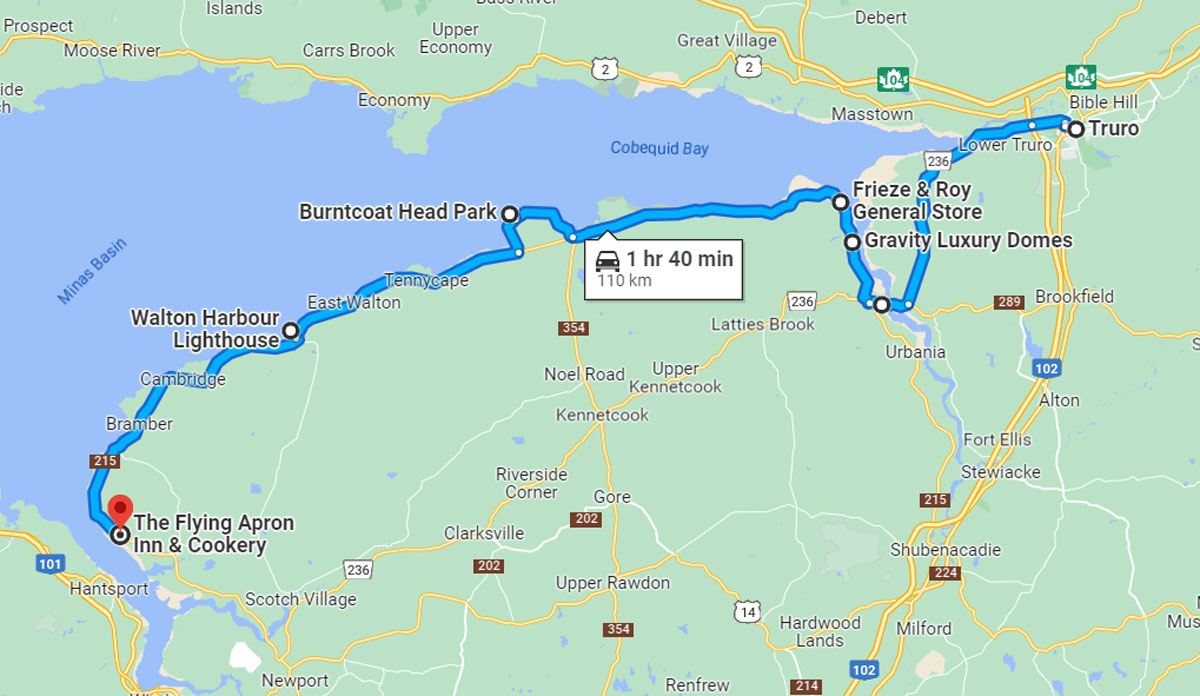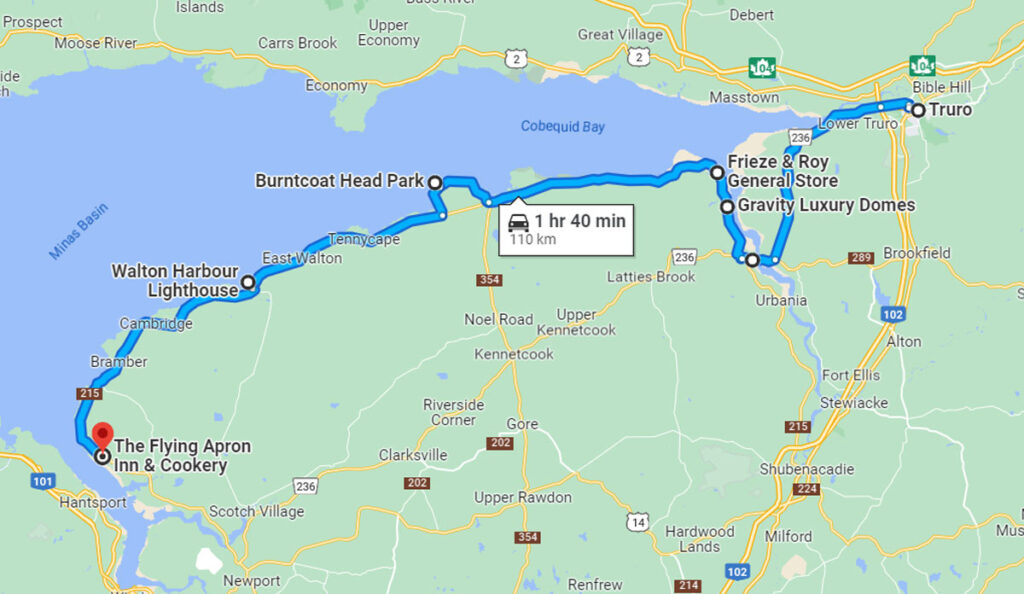 The best part of this trip is the drive itself! It's a bit of a twisty road from Truro to Maitland and smooths out a little beyond, but the coastal views are often really beautiful. And in the fall, the golden yellow, orange and bright red leaves are just stunning. Plan for time to stop, admire and snap photos along the way.
Highlights from this day trip:
Fundy Tidal Interpretive Centre
Open from mid-May to mid-October, the Fundy Tidal Interpretive Centre on the Shubenacadie River, outside of Maitland, is a prime spot to marvel at the magnificent tidal bore. During the summer months, there are also interpretive walks to learn all about why this phenomenon occurs. From the viewing platform, visitors can watch the world's highest tides work their magic and dramatically change of direction of the river where the water rises over 3 metres in 30 minutes.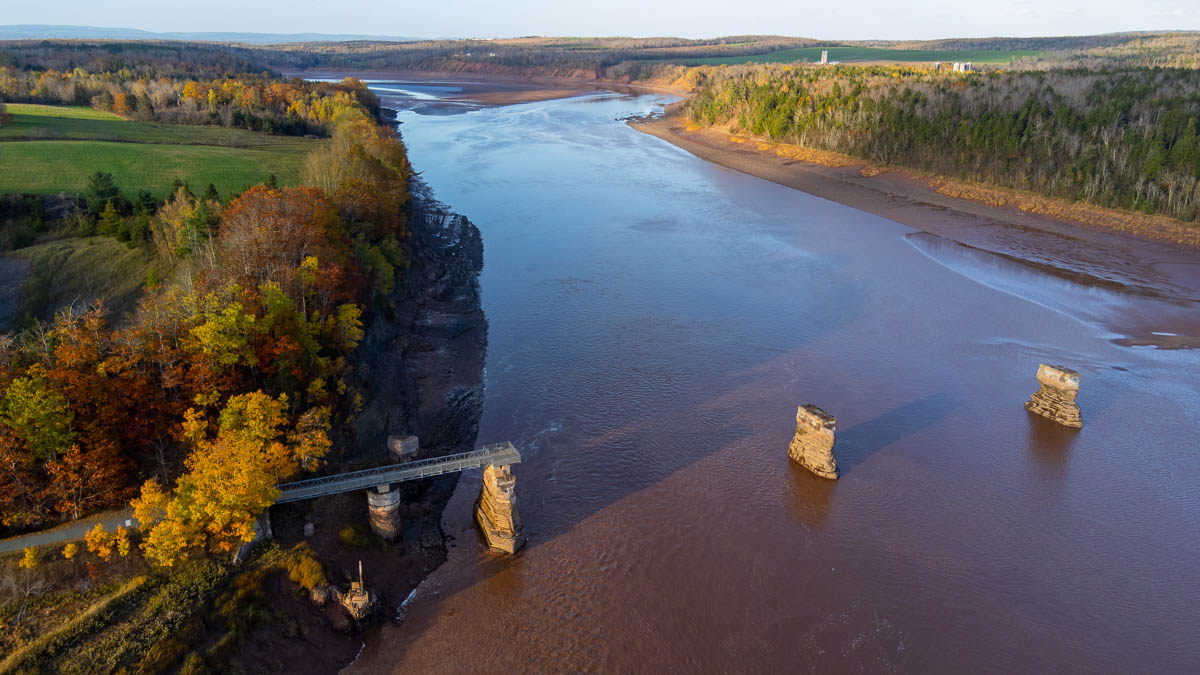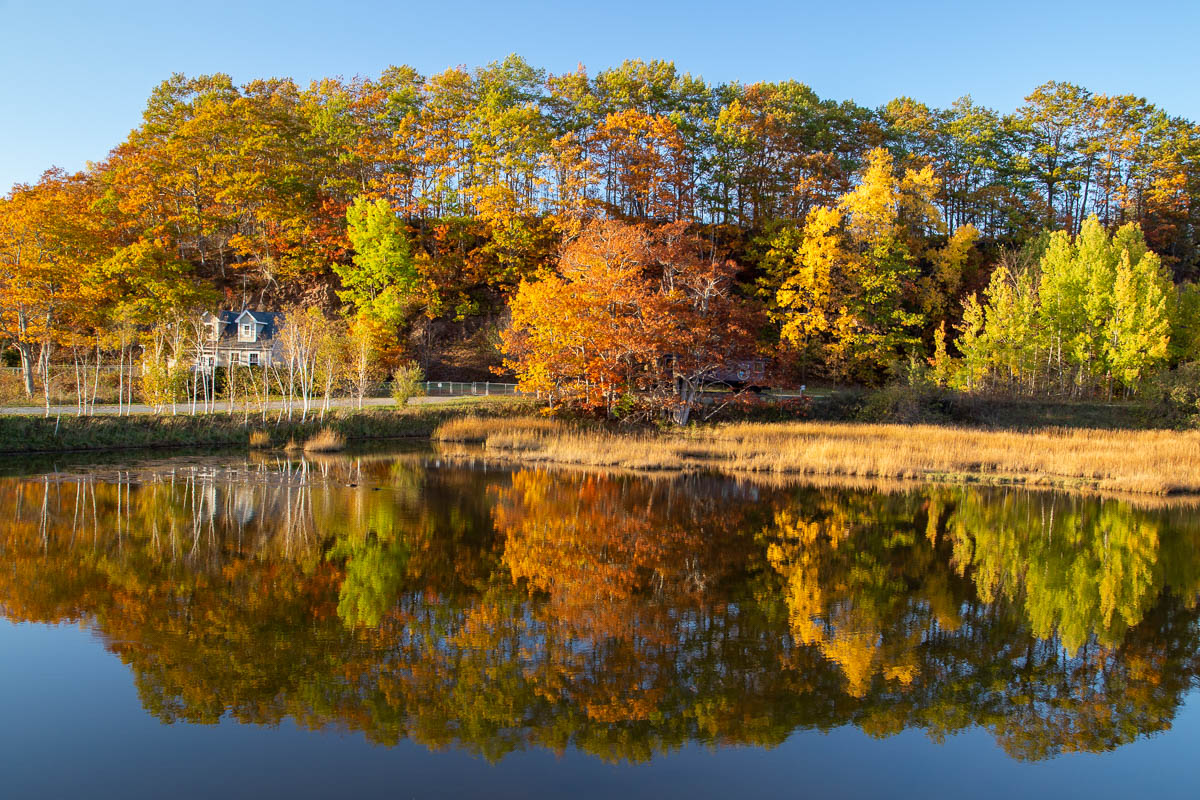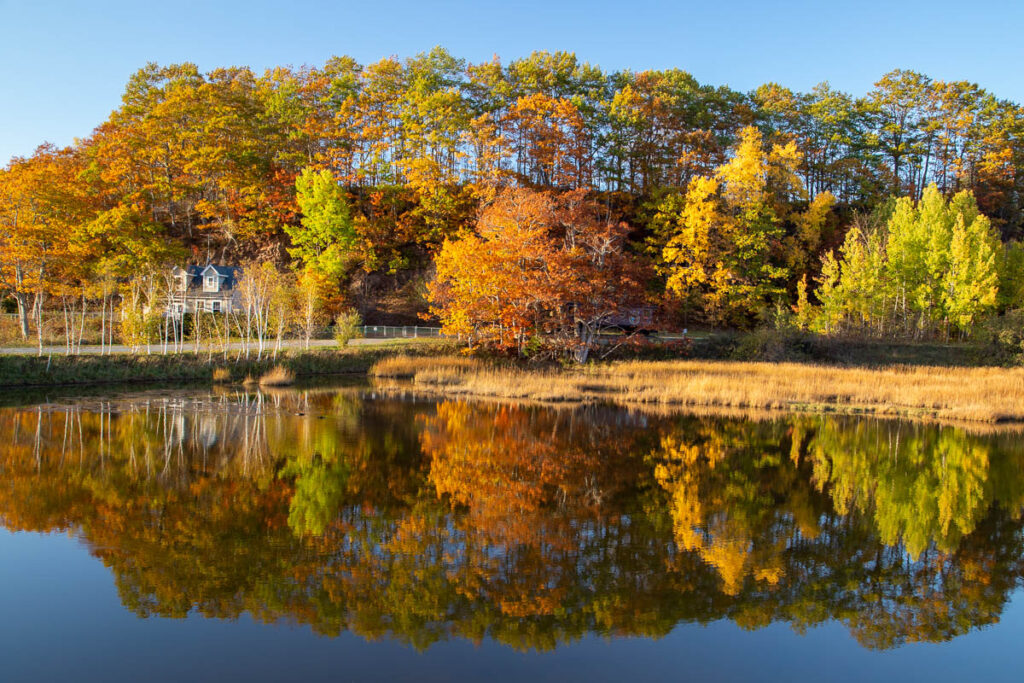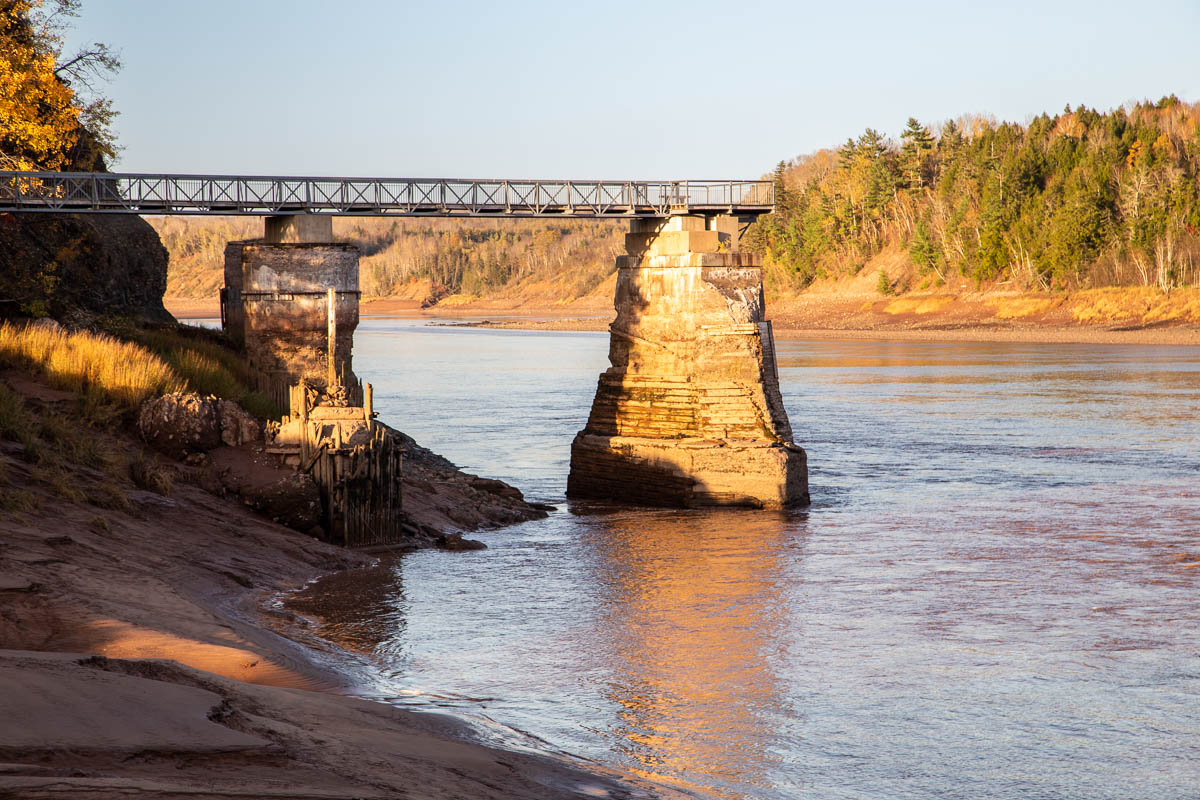 Frieze & Roy General Store
This is the oldest general store in Canada and has changed a lot since we visited several years ago. Previously, it was one large room where you could indulge in a meal while eyeing up basic housewares you might need! Now, a cute little dining room has been separated; the offers are simple but they have deliciously fresh food. (And yes, housewares and other knick knacks are still available in another room.)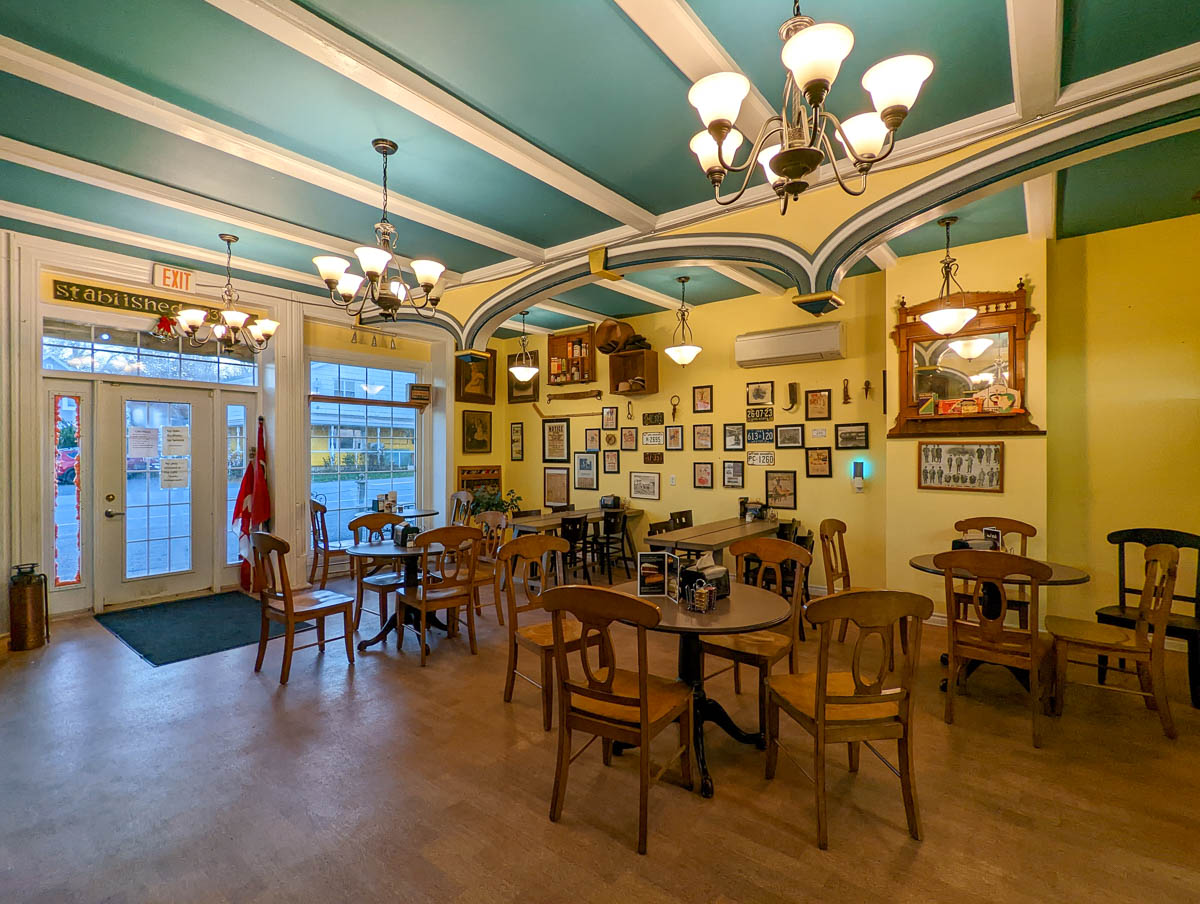 Gravity Luxury Domes
Make it more than just a day trip by booking a night at the Gravity Luxury Domes. This is glamping at its best, and not only is it a supremely comfortable stay (complete with an outdoor hot tub, kitchenette, and more), but you will be front and centre of all the changes that come with the dramatic tide swings of the Bay of Fundy that rush up the Shubenacadie River, right outside your door.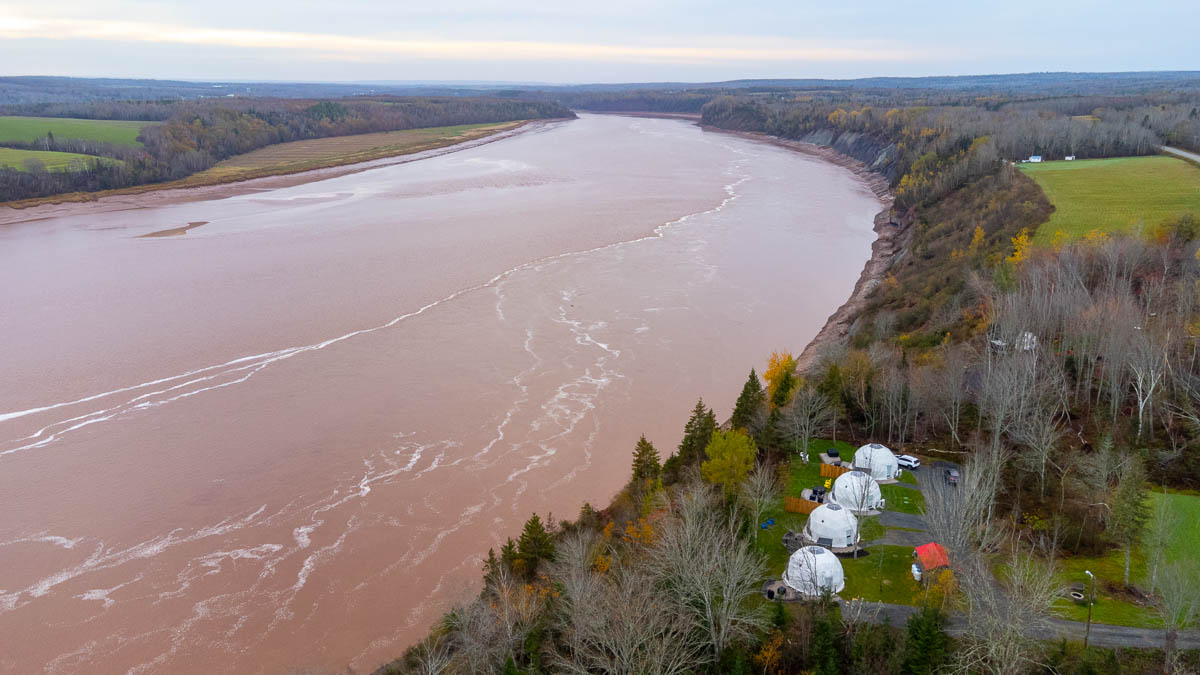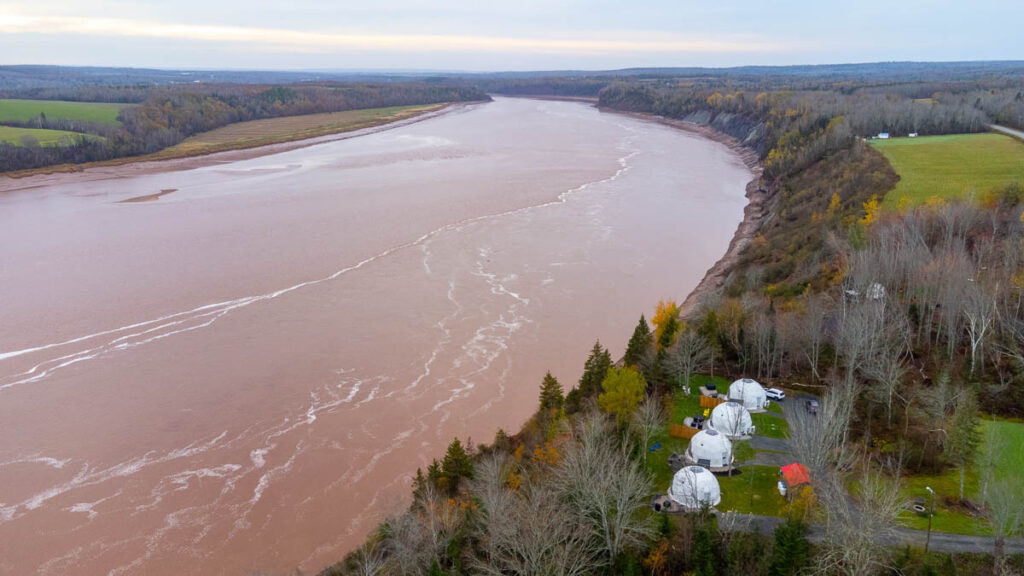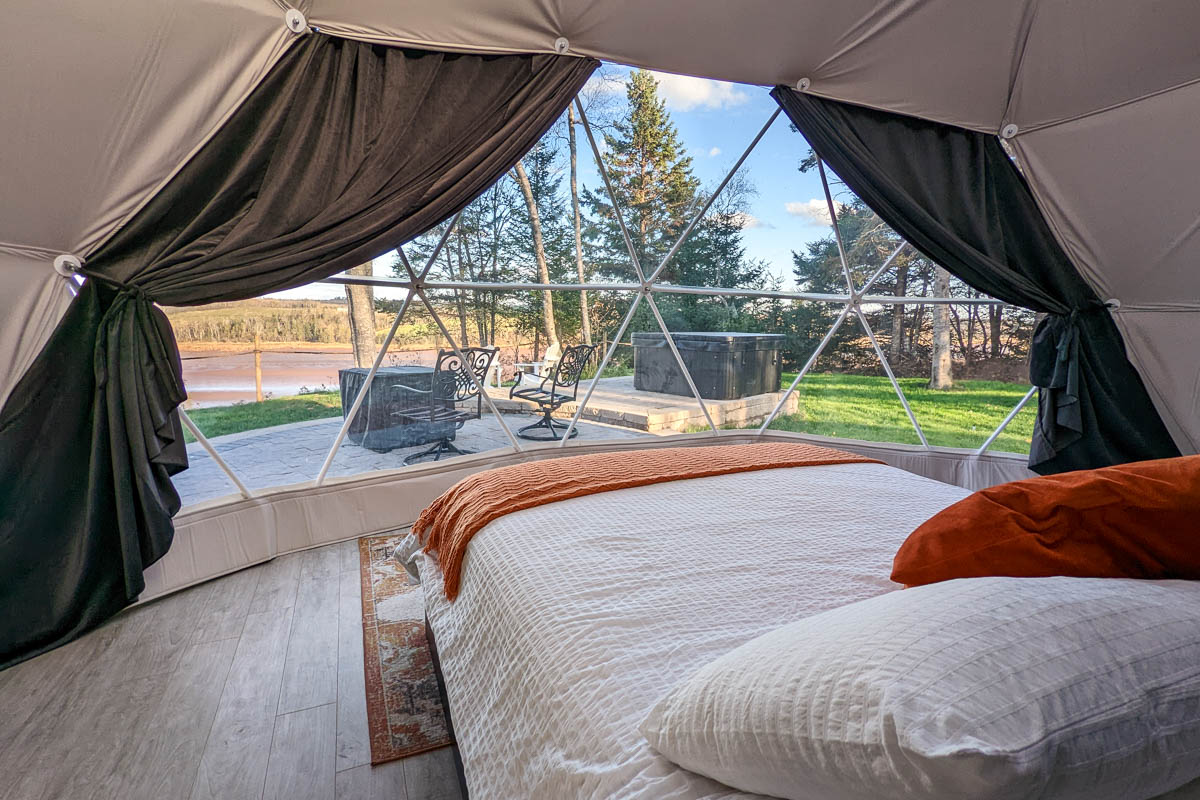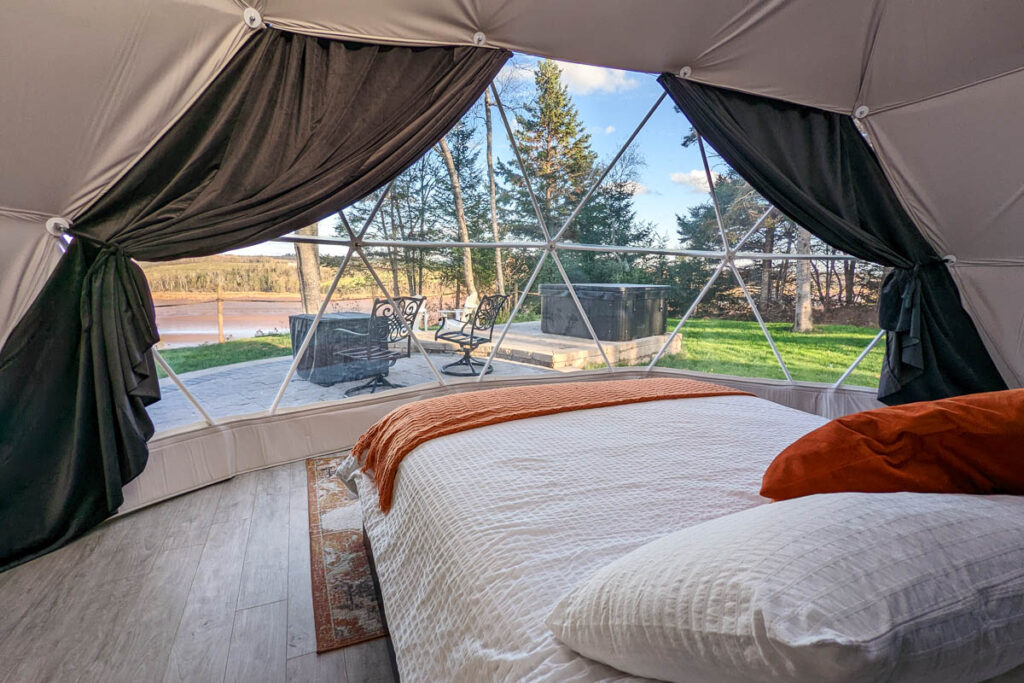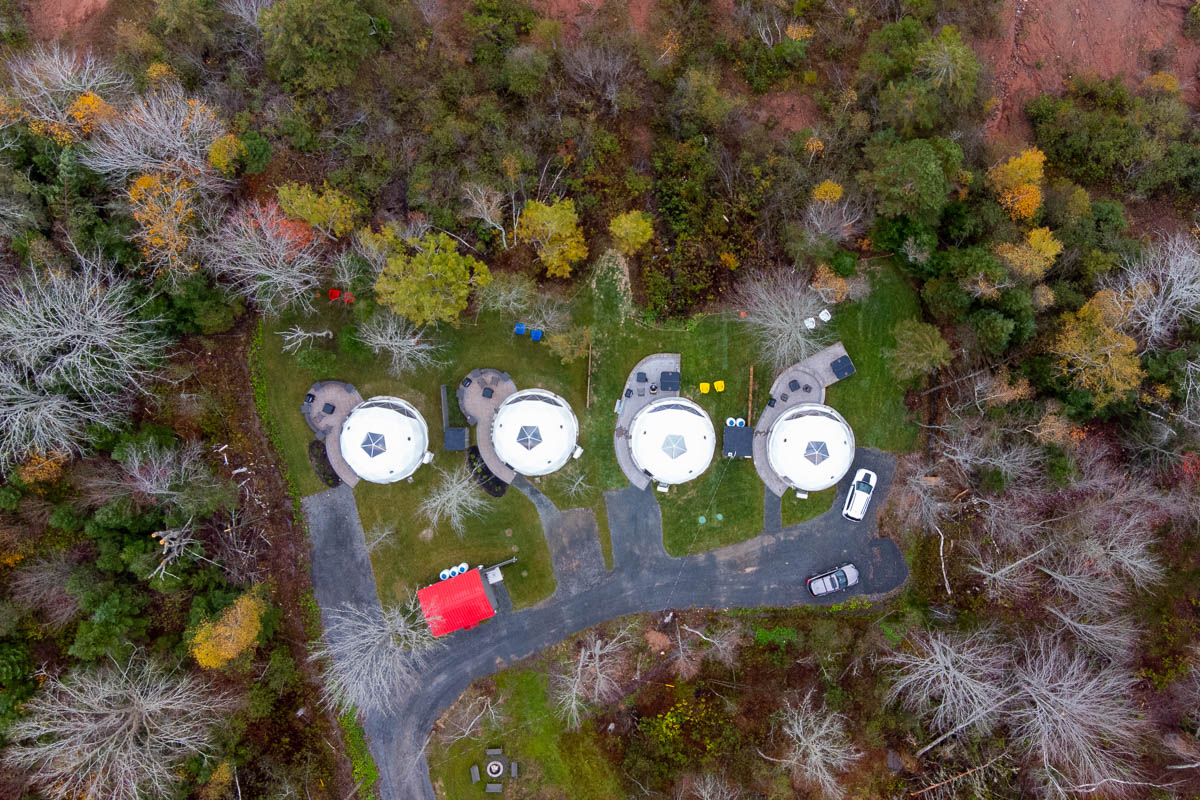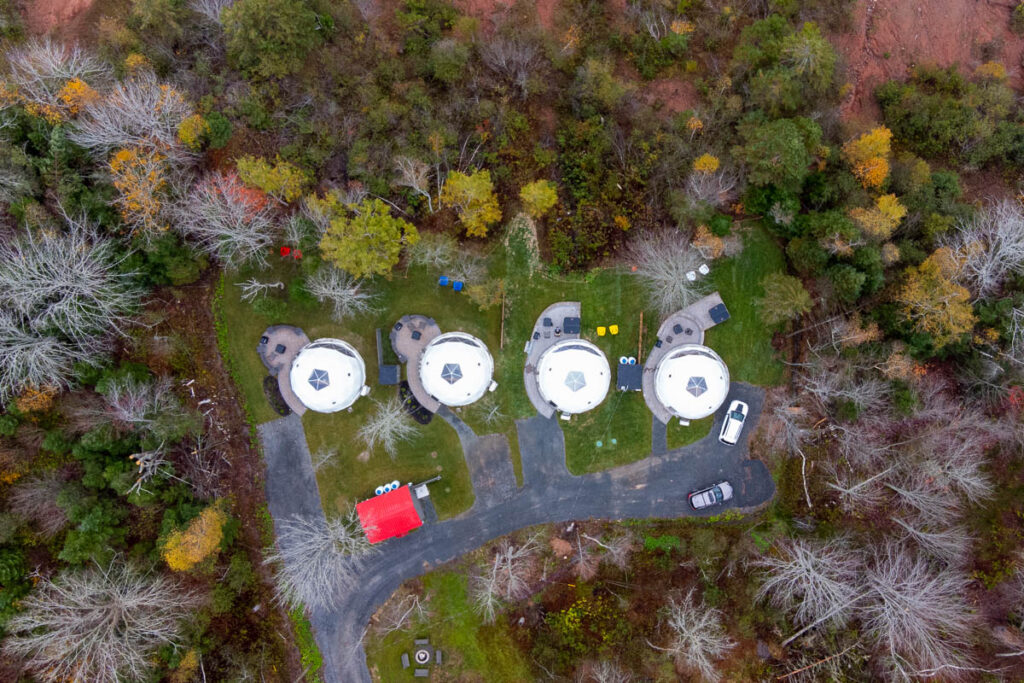 Tidal Bore Rafting
We rafted the tidal bore several years ago and probably still have sand in our suits to prove it! It's one thing to watch the tide rush up the river bed, but to ride it is epic. Bouncing on the waves is an absolute blast, and it's a highly recommended way to experience this unique phenomenon.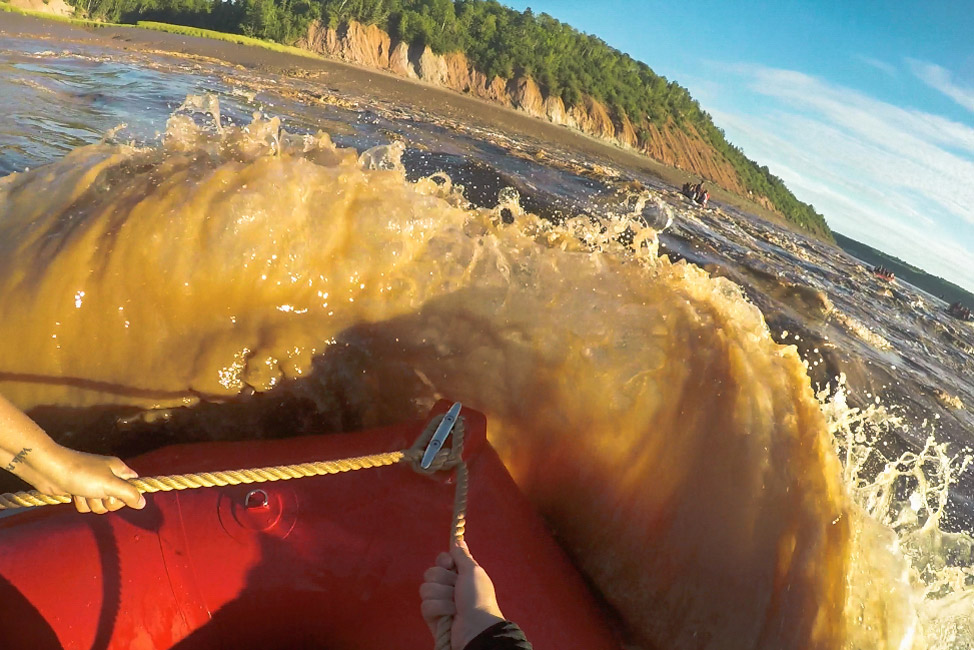 Burntcoat Head Park
Our previous trip, several years ago, was hampered by heavy rain. We guarantee that we'll be back (more than once, now that we live so close!) as this is a rare slice of natural beauty that we'll be happy to experience in any and all weather.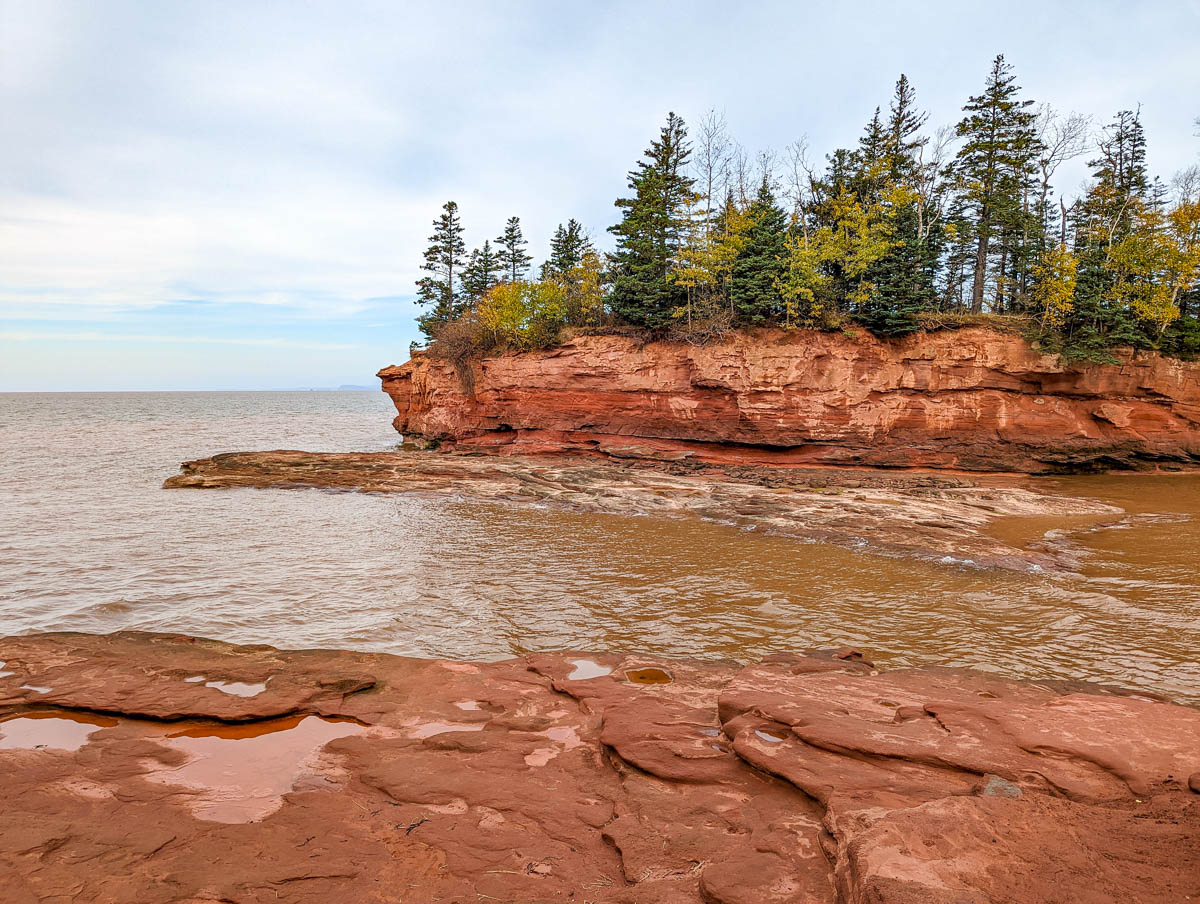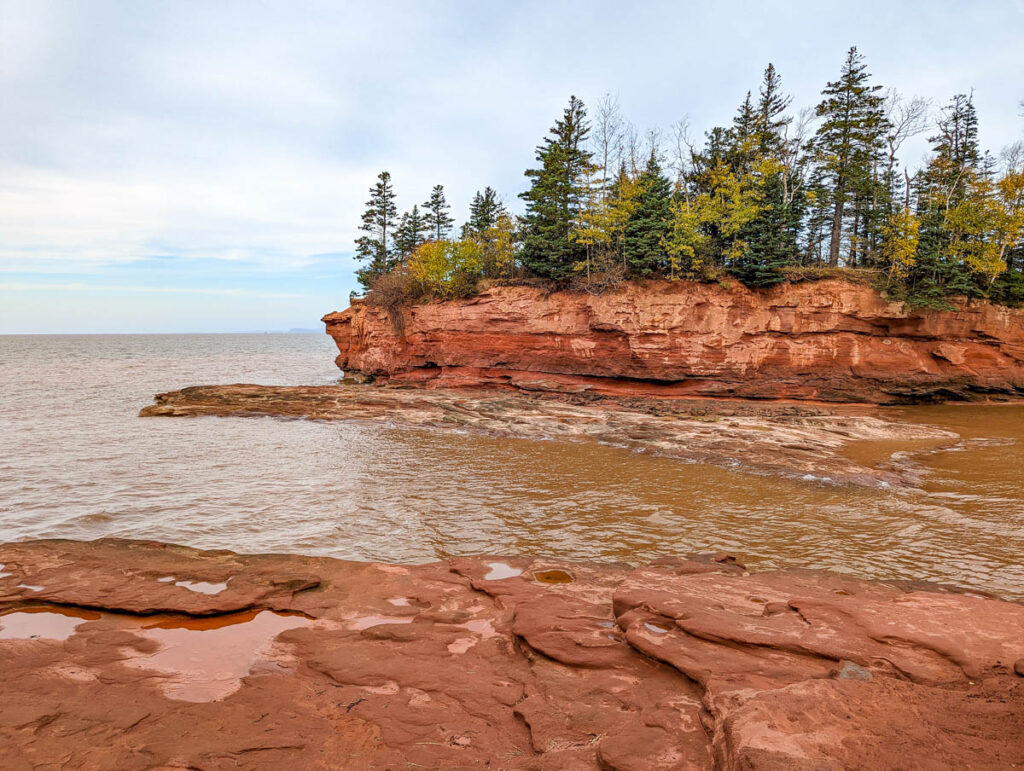 Walton Lighthouse
It's the only remaining lighthouse in Hants County and stands tall above the Minas Basin. Perched on the dramatic rocky cliffs, it's a gorgeous spot to stop along the way to admire the Bay of Fundy.
The Flying Apron Inn & Cookery
It's one thing to dine and stay at the Flying Apron, but what caught our attention is the Cookery School. Pete's eager to take one or more of their culinary classes. Chef Chris Velden, a Certified European Master Chef and Culinary instructor, has a passion for passing off food knowledge to those eager to learn. There are a number of options ranging from demonstrations, hands-on, and specialty classes where they partner with local producers and even bring in special guests. (Or perhaps Pete and I will go with something more intimate and book their private exclusive Culinary Package for 2 people. We can't wait!)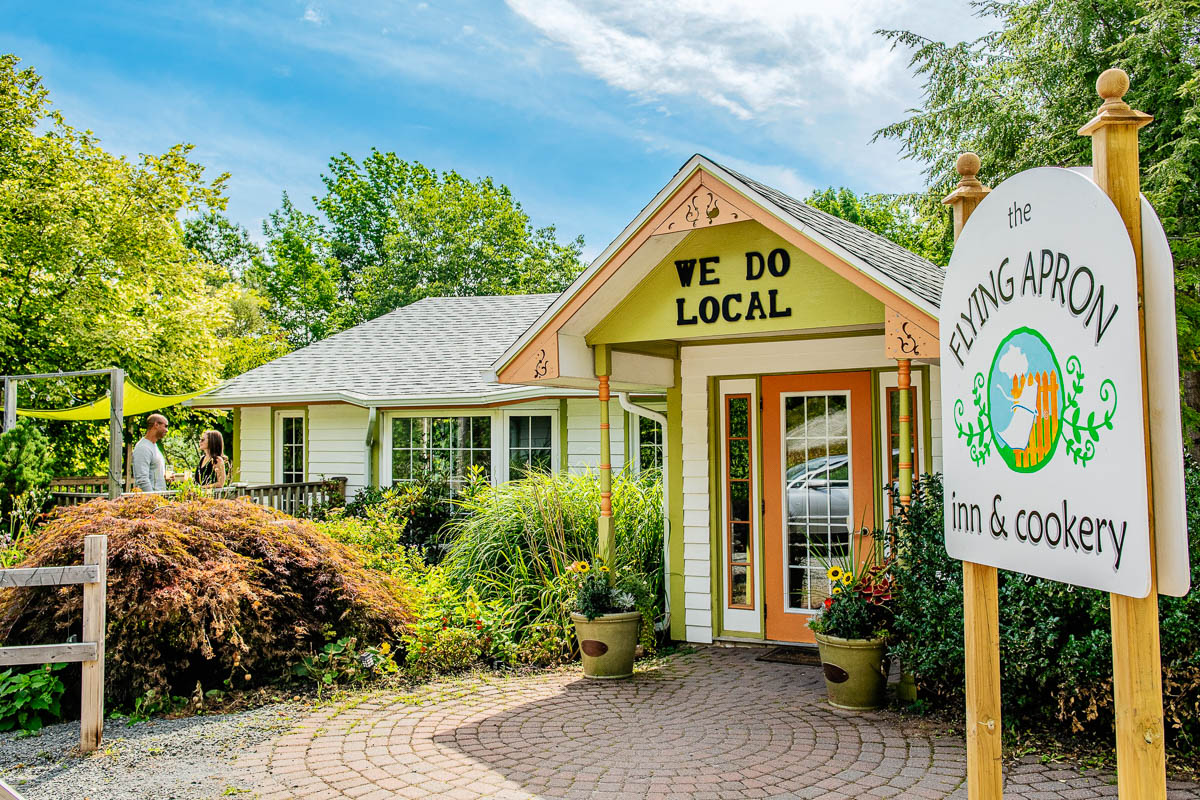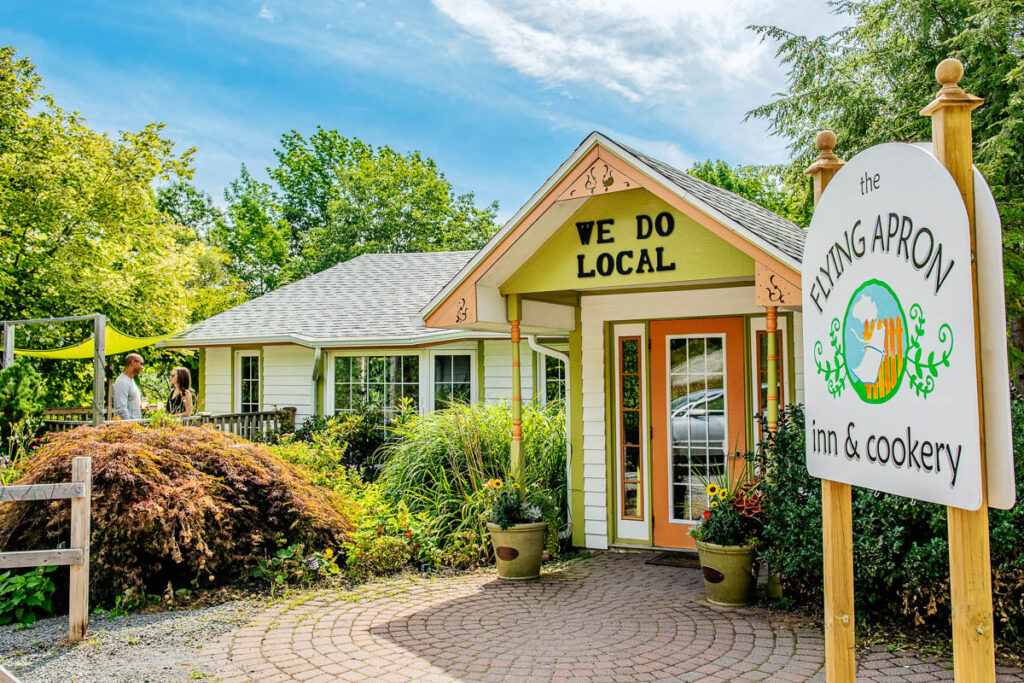 #2 – The Fruit Loop
Now, the "Fruit Loop" isn't an official route name in Nova Scotia, and this suggested day trip includes much more than just fruit, but really, how could we ignore the opportunity to name it that? (Tourism Nova Scotia, if you'd like to adopt this ingenious idea, let's talk!)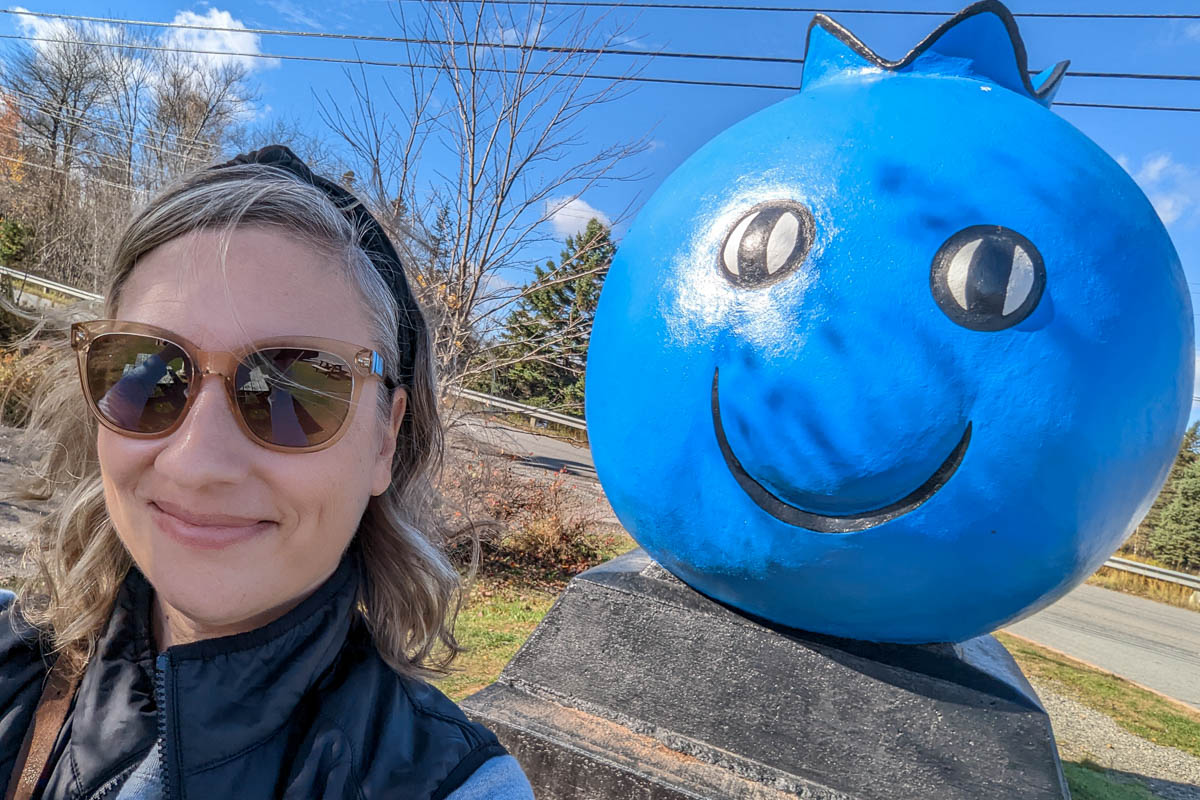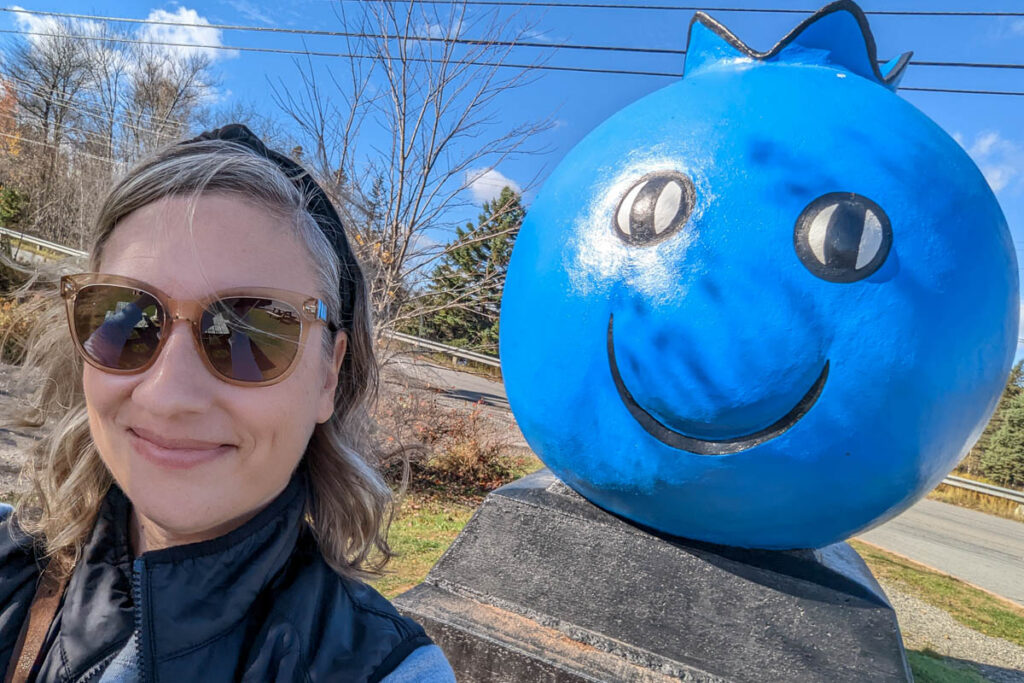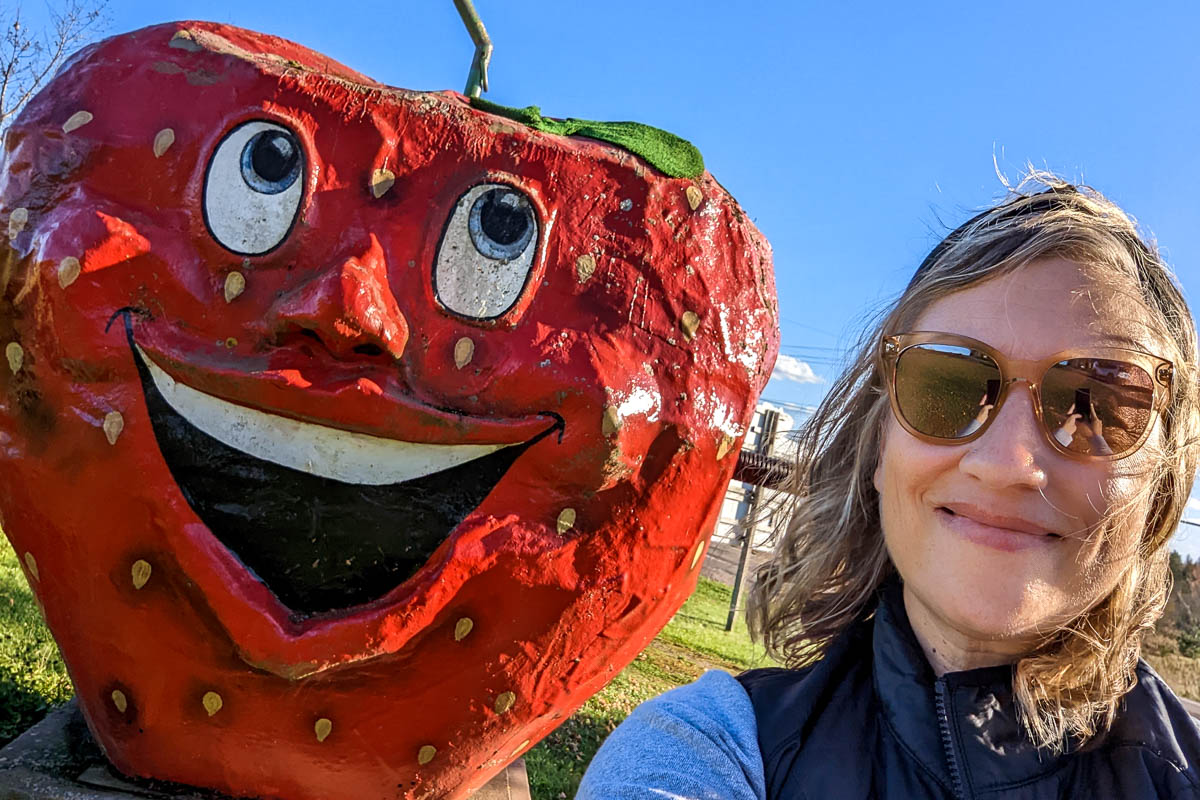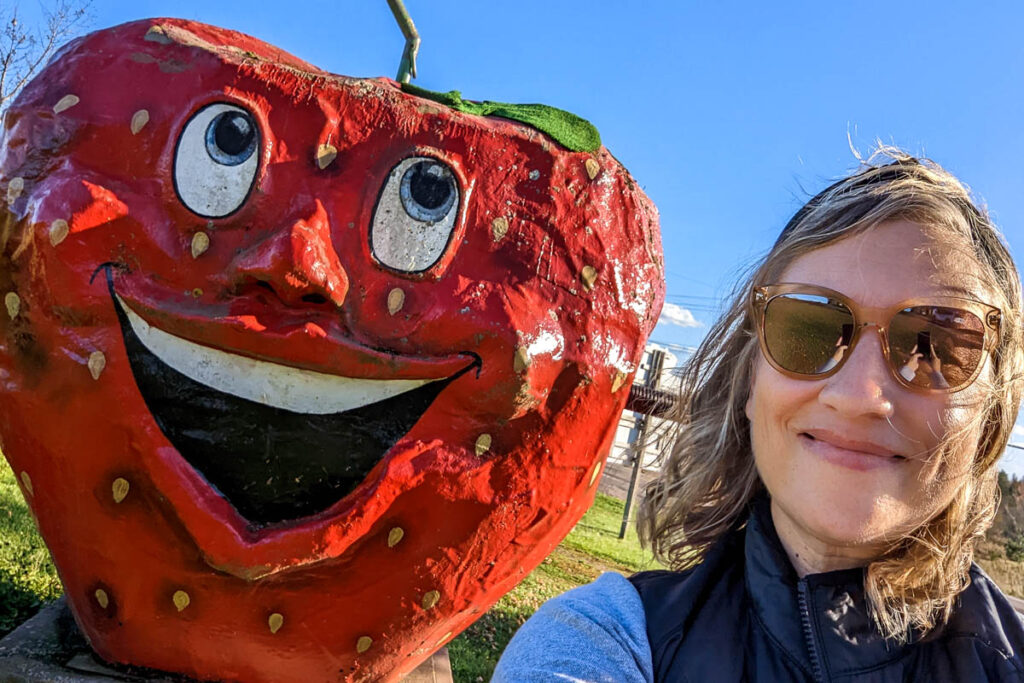 The large blueberry found in Oxford (the "Blueberry Capital of Nova Scotia") and the big strawberry between Great Village and Glenholme are both "must-selfie" spots on this road trip, but there are also plenty of other things to do on this drive.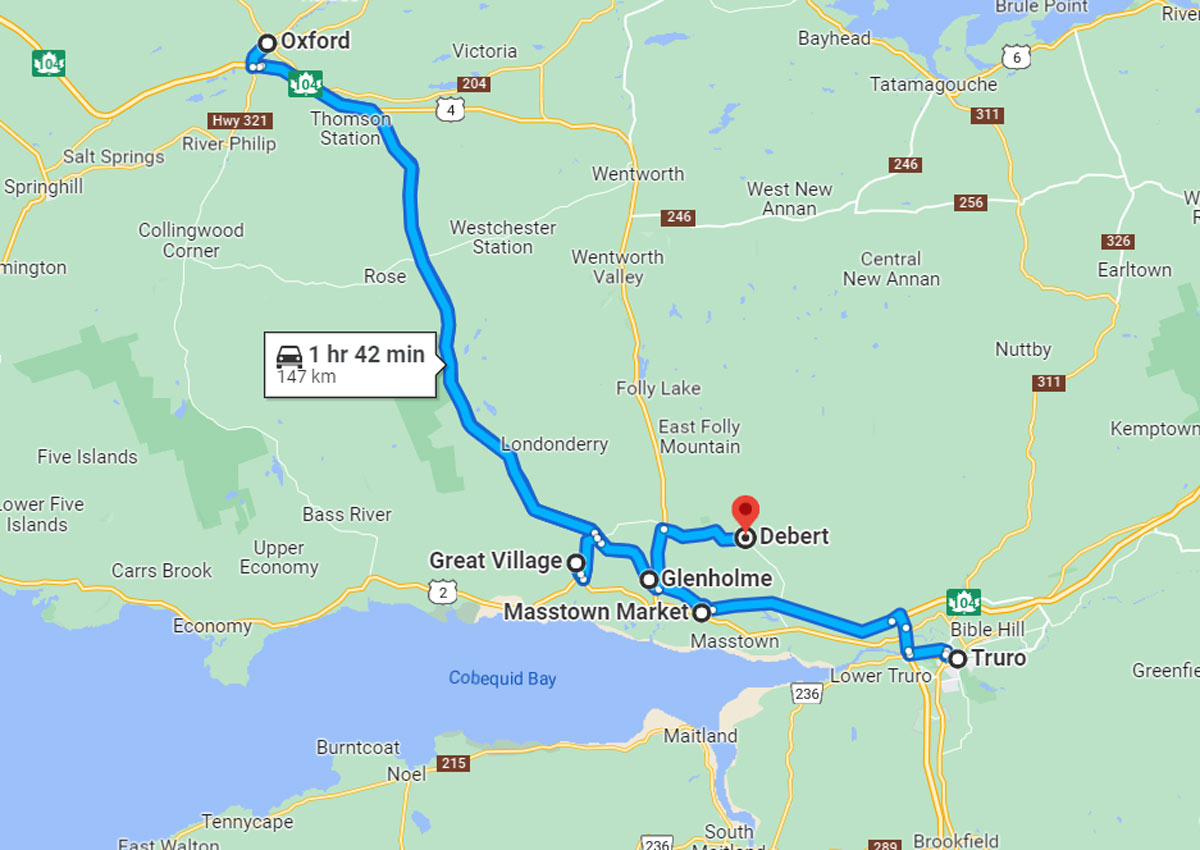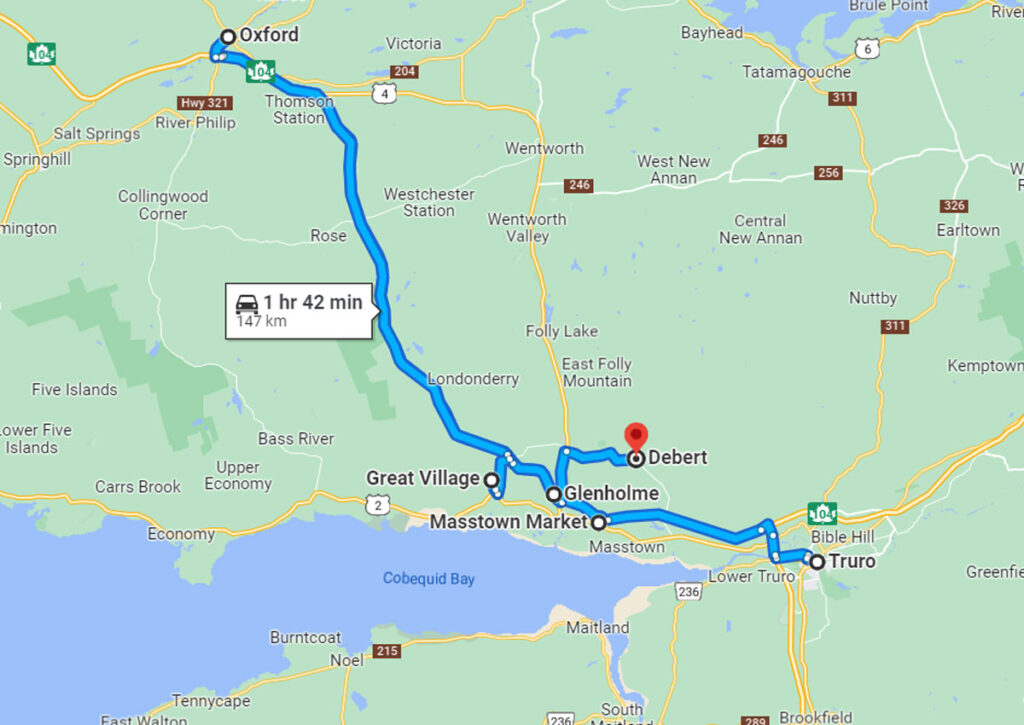 Highlights from this Day Trip:
Masstown Market
Having the Masstown Market nearby is one of the best things about living near Truro. Quality local food (the produce and meats are wonderful) and friendly service make this spot our go-to for grabbing groceries. We hit up the market all the time as residents, but highly recommend it as a tourist spot too.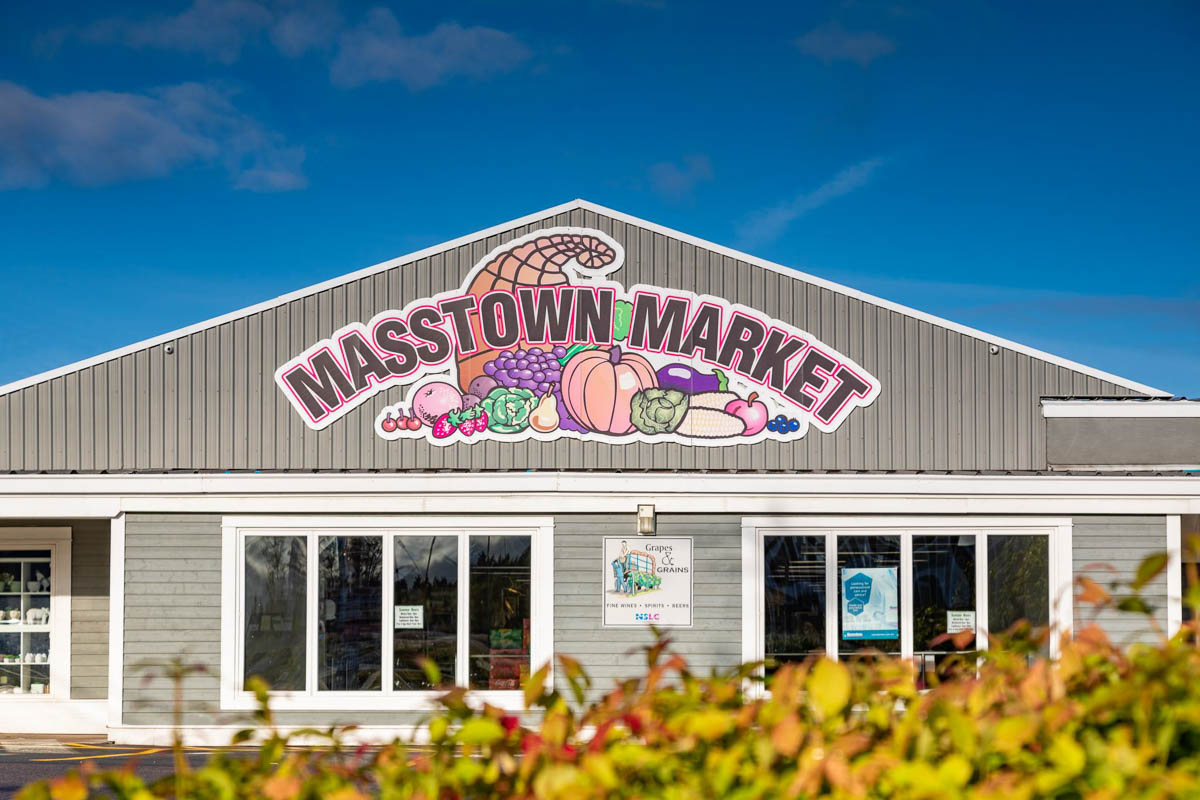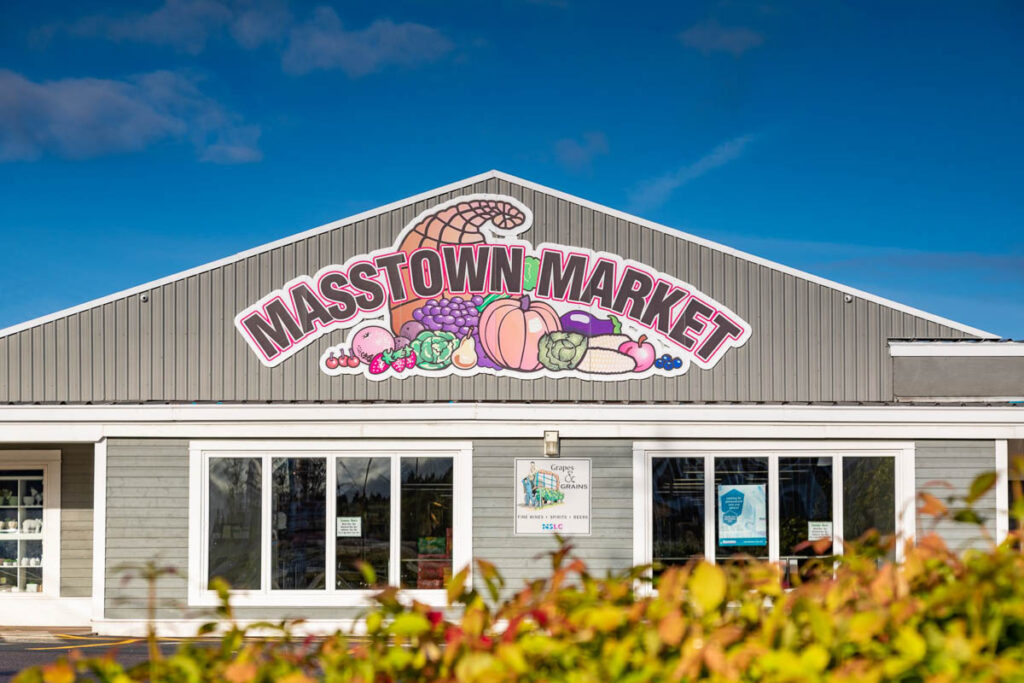 There's a fantastic gift shop for souvenirs and the Masstown Market Bakery has fresh daily-made bread and treats (perfect for a tourist meal-to-go). The nearby lighthouse is not only a prime spot to buy fresh seafood, but you can climb to the top for a view of the Bay of Fundy on a clear day. If you're hungry, grab a fish-and-chips and enjoy it on their summer patio!
Antique Shops (Great Village)
The tiny hamlet of Great Village has a lot to offer relic hunters. Plan a solid couple of hours to hunt through the small stretch of stops that are part flea market, but mostly an antique-lovers dream. Start at the 6,000 sqft "Great Village Antiques Exchange" and then pop into the converted United Church to view a small sample (and take a coffee or snack break at Angel's Diner) before continuing on.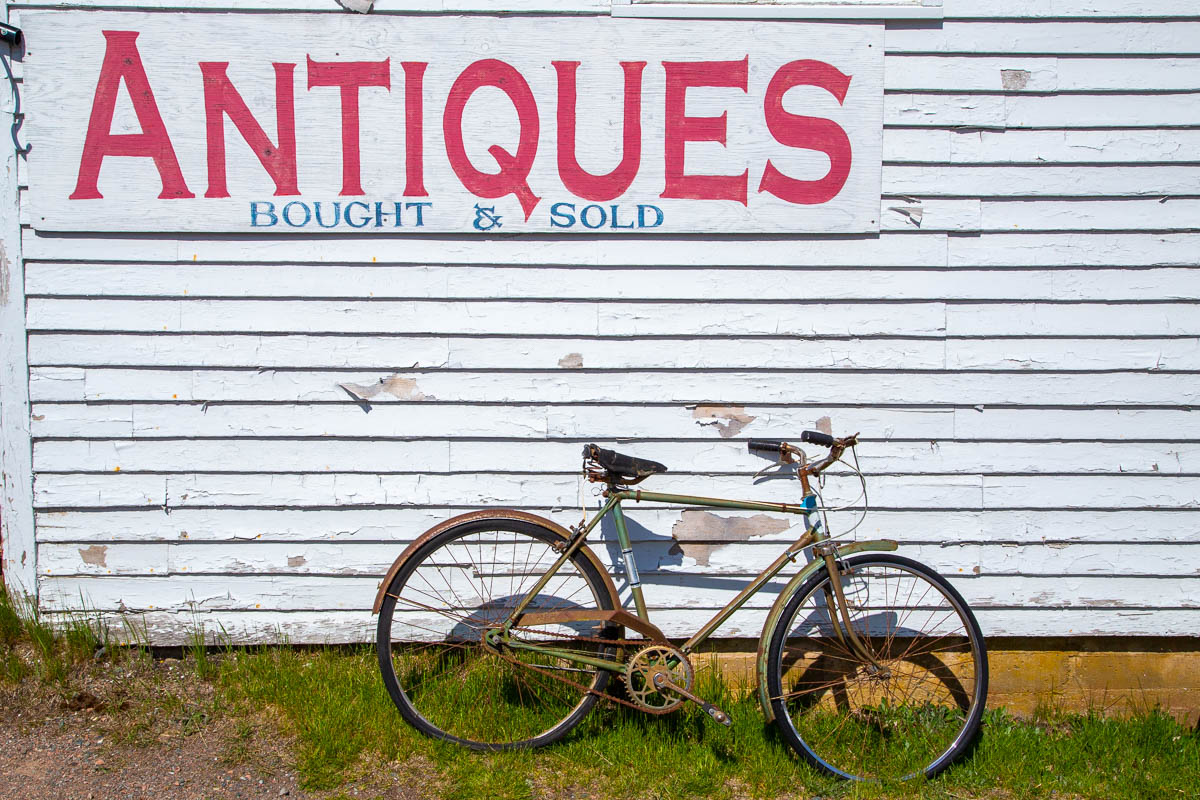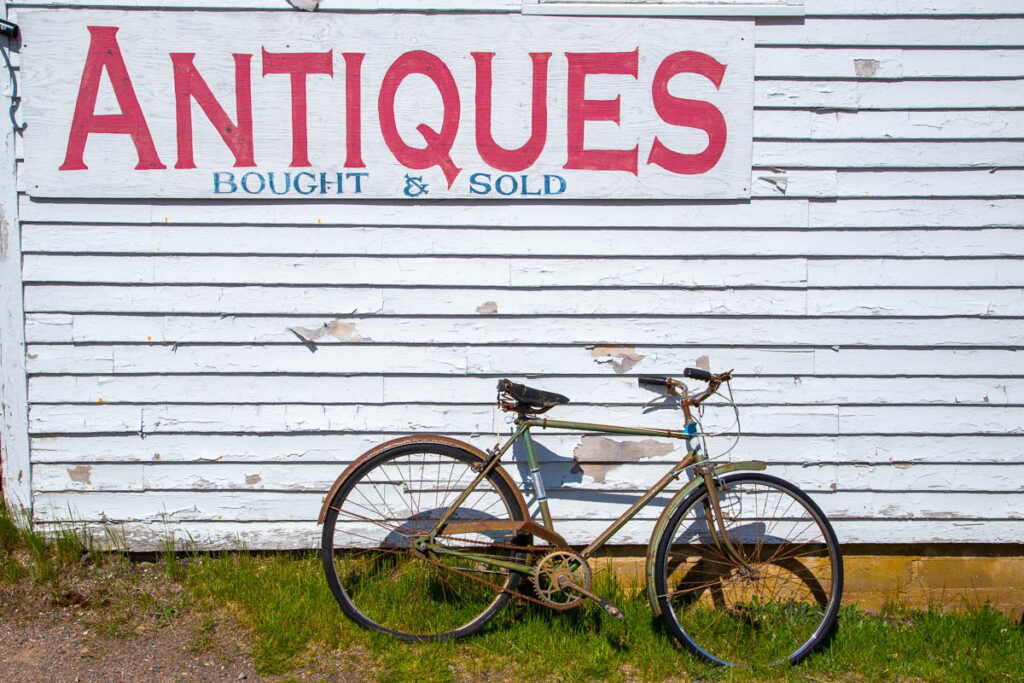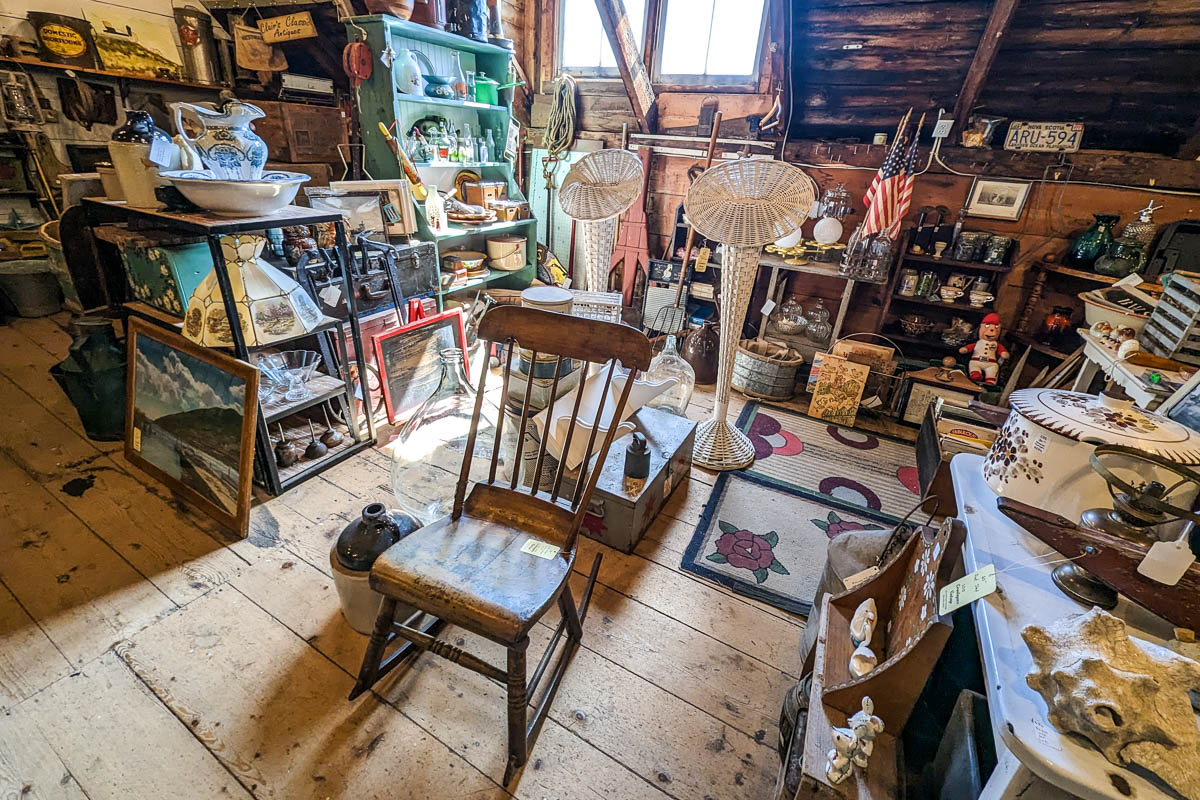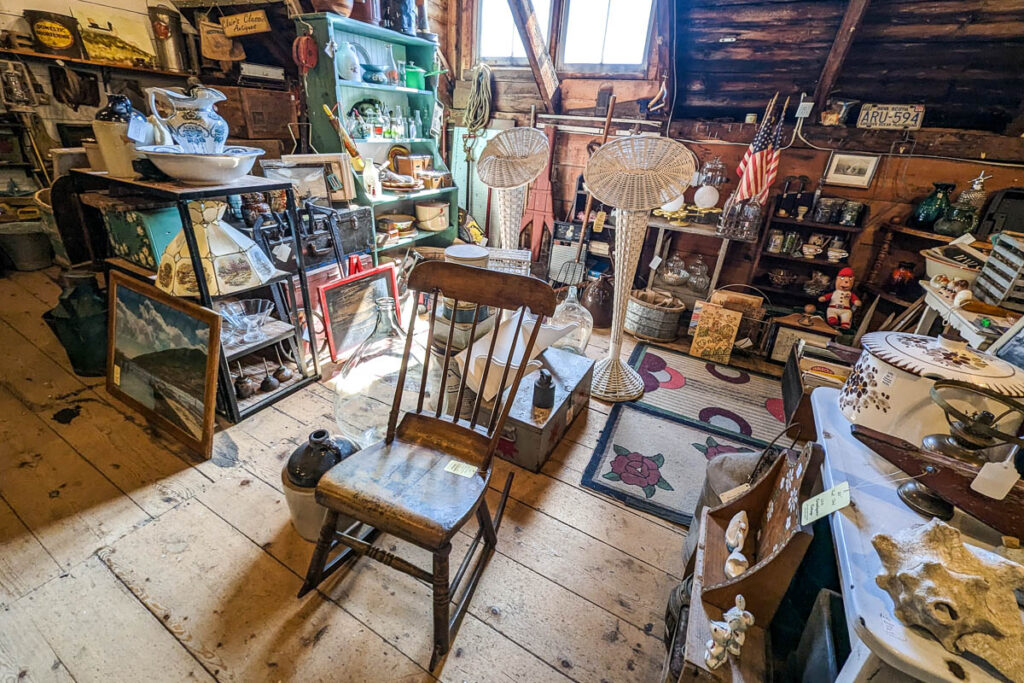 GJDE Enterprises Ltd (Oxford)
After your selfie with the giant blueberry, don't miss this novelty shop known locally as the "Alphabet Store". It is one of those fantastic places where you could spend hours combing through shelves that are overstuffed with everything from vintage candy to clothing to kitchen appliances.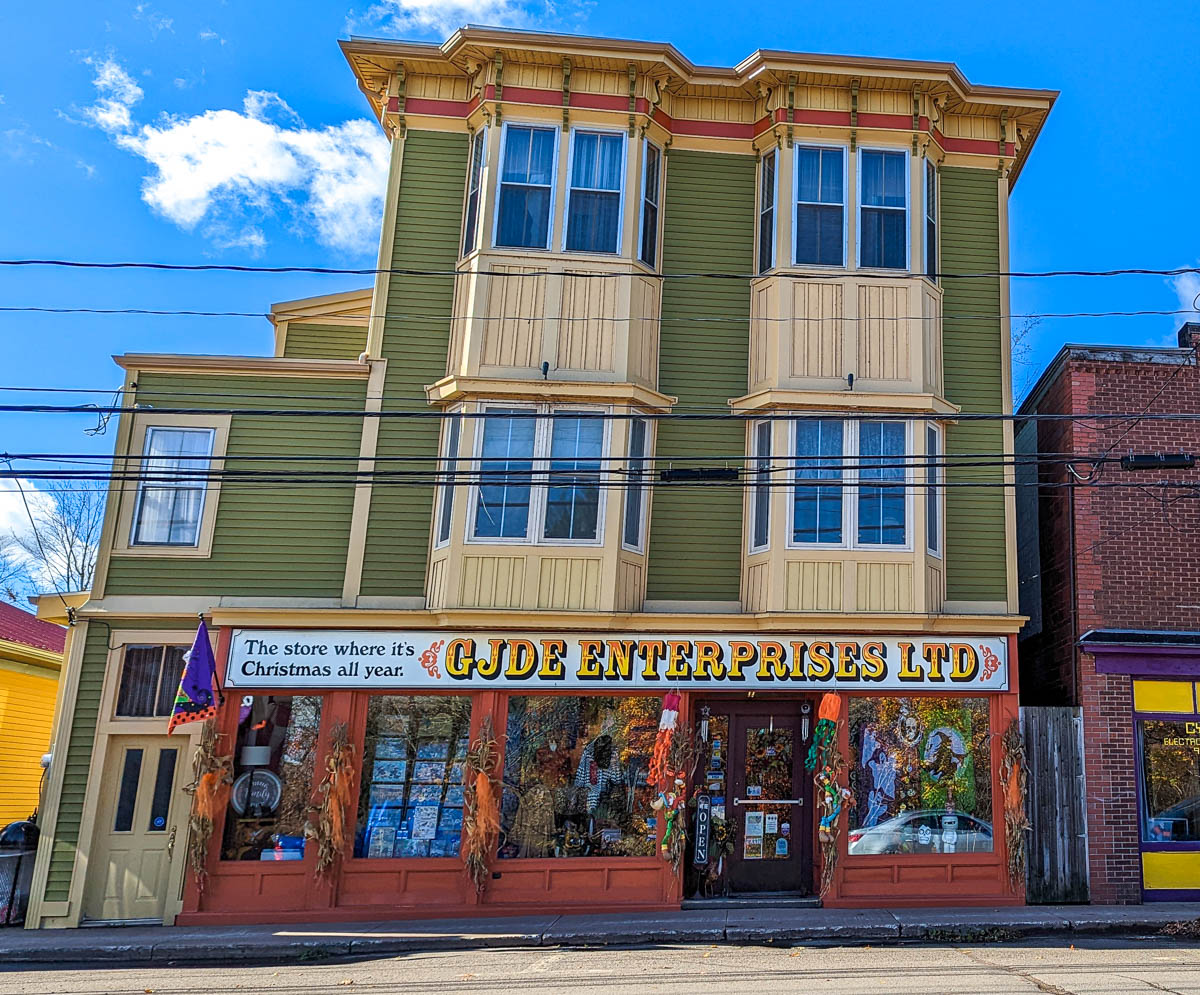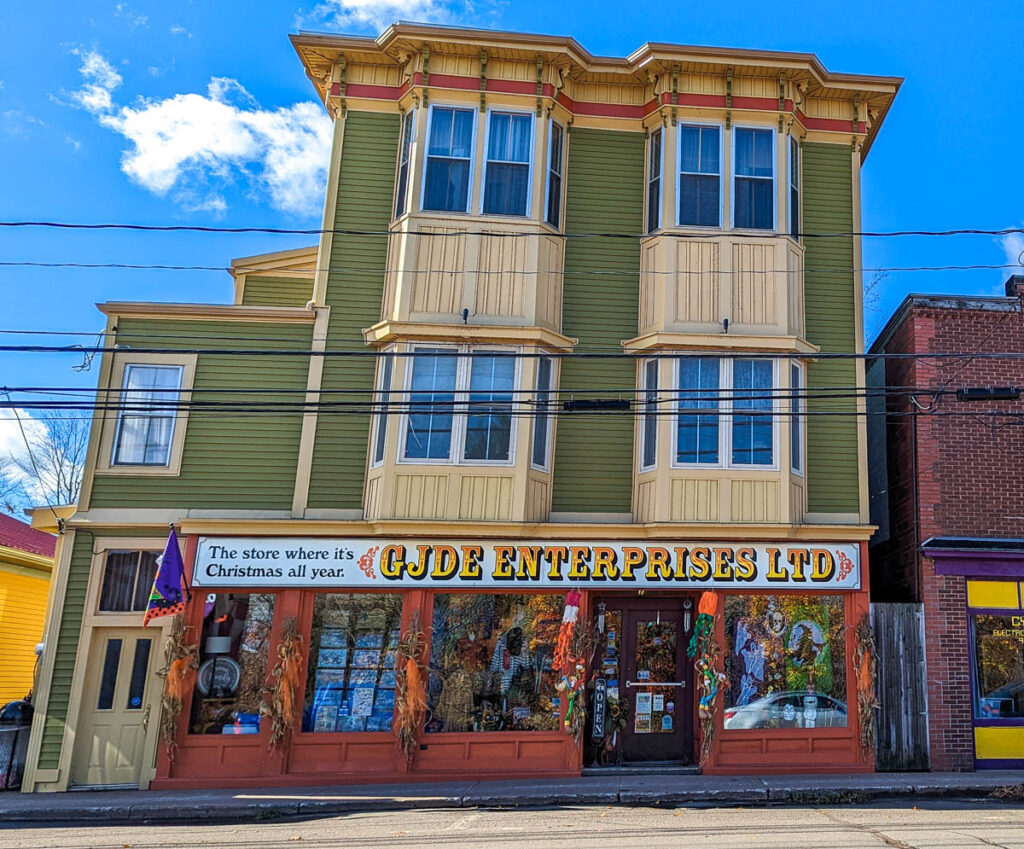 Fencebusters Café (Springhill)
One of the farthest points on this road trip is the small town of Springhill with a couple of big attractions (see below). It's also an ideal place to stop for your midday meal, and Fencebusters Café is not only known for its fantastic service but also for its homemade fare that is as tasty as it is nourishing. The café is named after the Springhill Fencebusters baseball team, which was a very successful squad from 1920-1951, and pays tribute by lining the walls with baseball memorabilia of the team and other notables.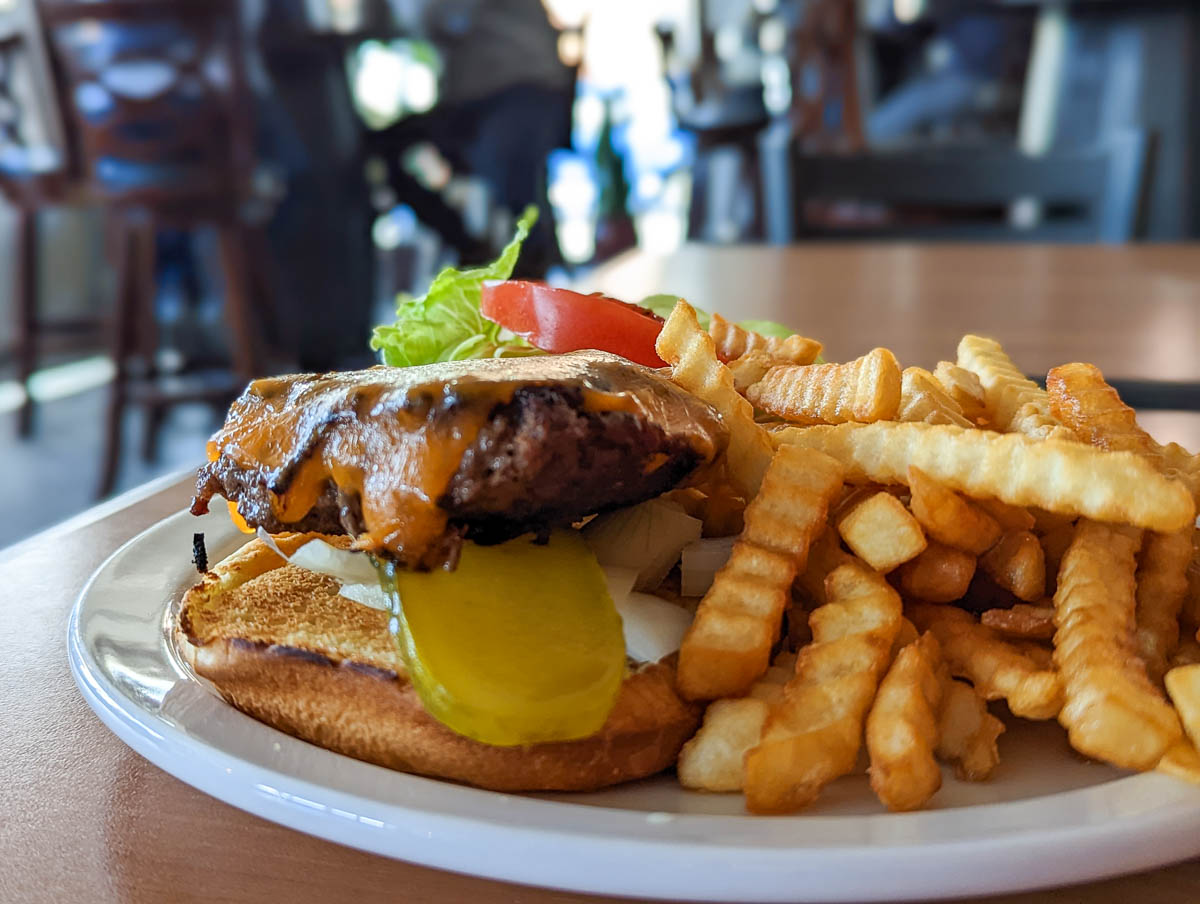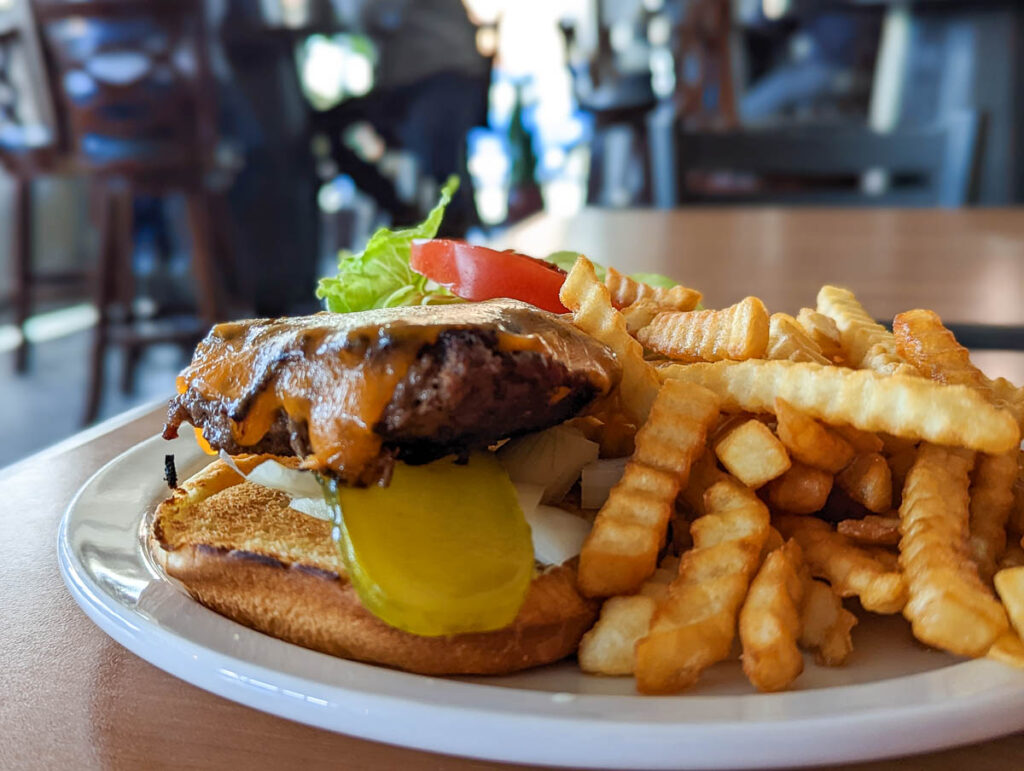 Anne Murray Centre (Springhill)
Probably one of the most famous Canadian music artists is Anne Murray, a proud Nova Scotian. The Anne Murray Centre, located in Springhill, is an award-winning and world-class museum showcasing her life and career. Built in 1969, it is the longest-operating museum dedicated solely to a Canadian music artist.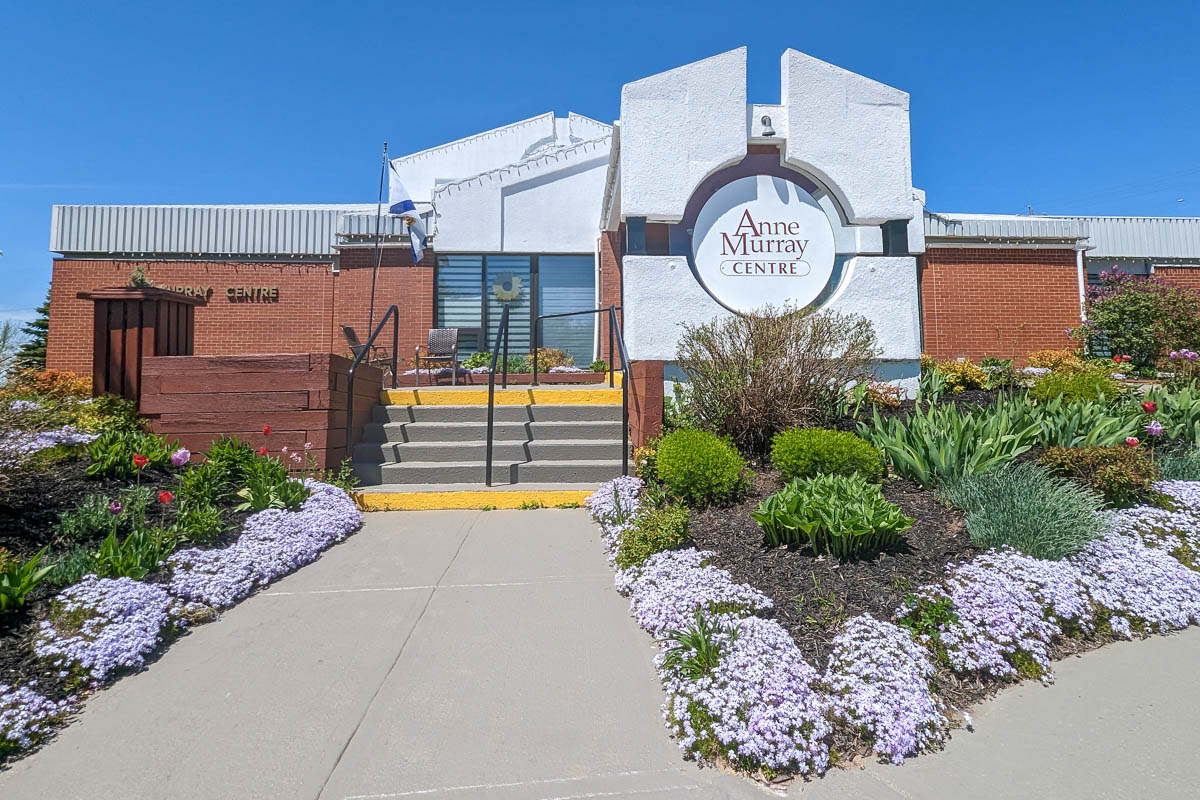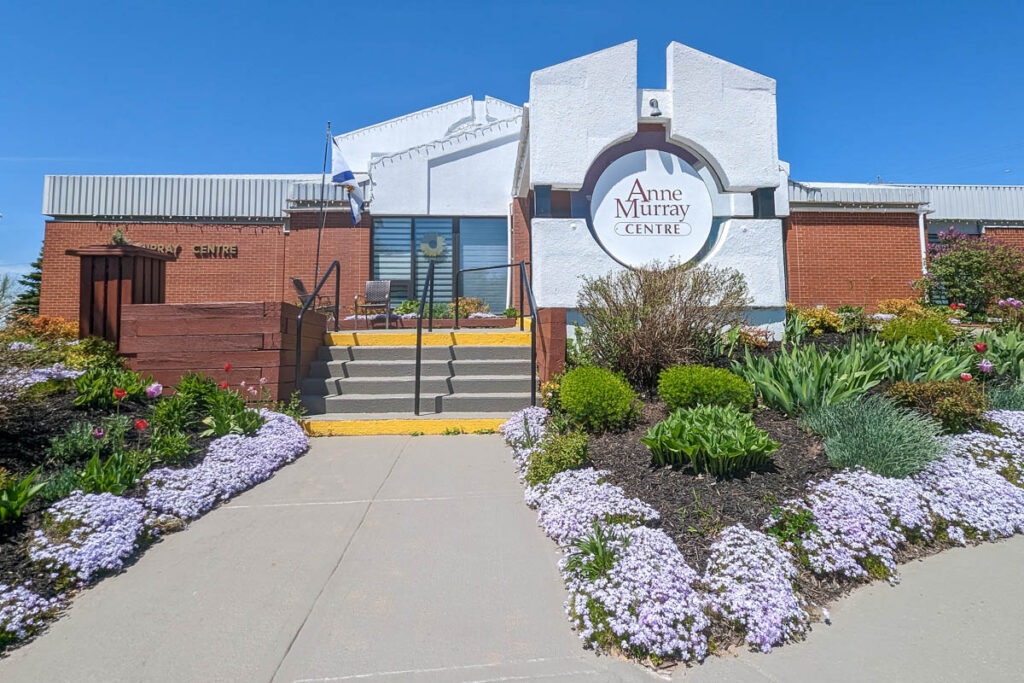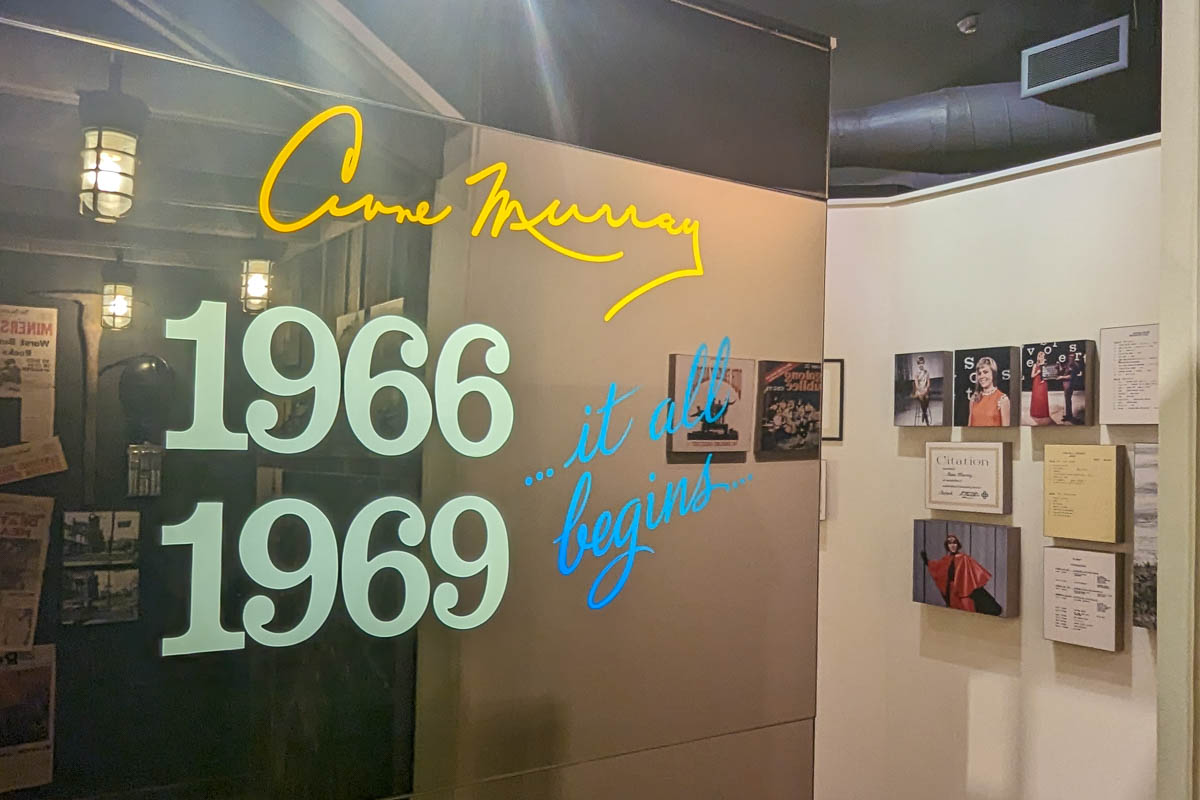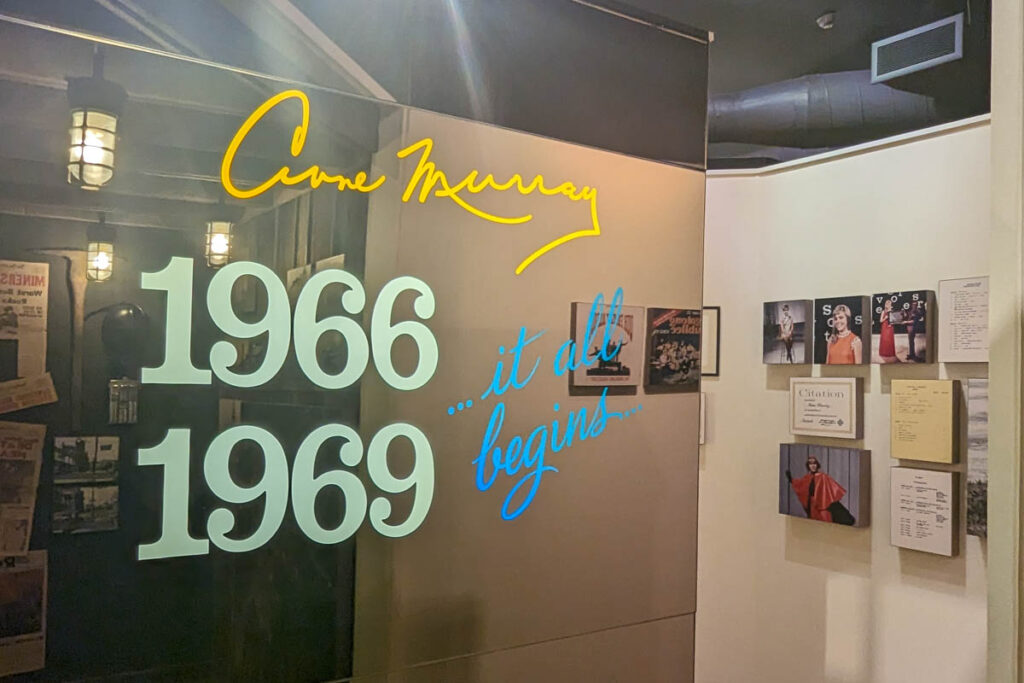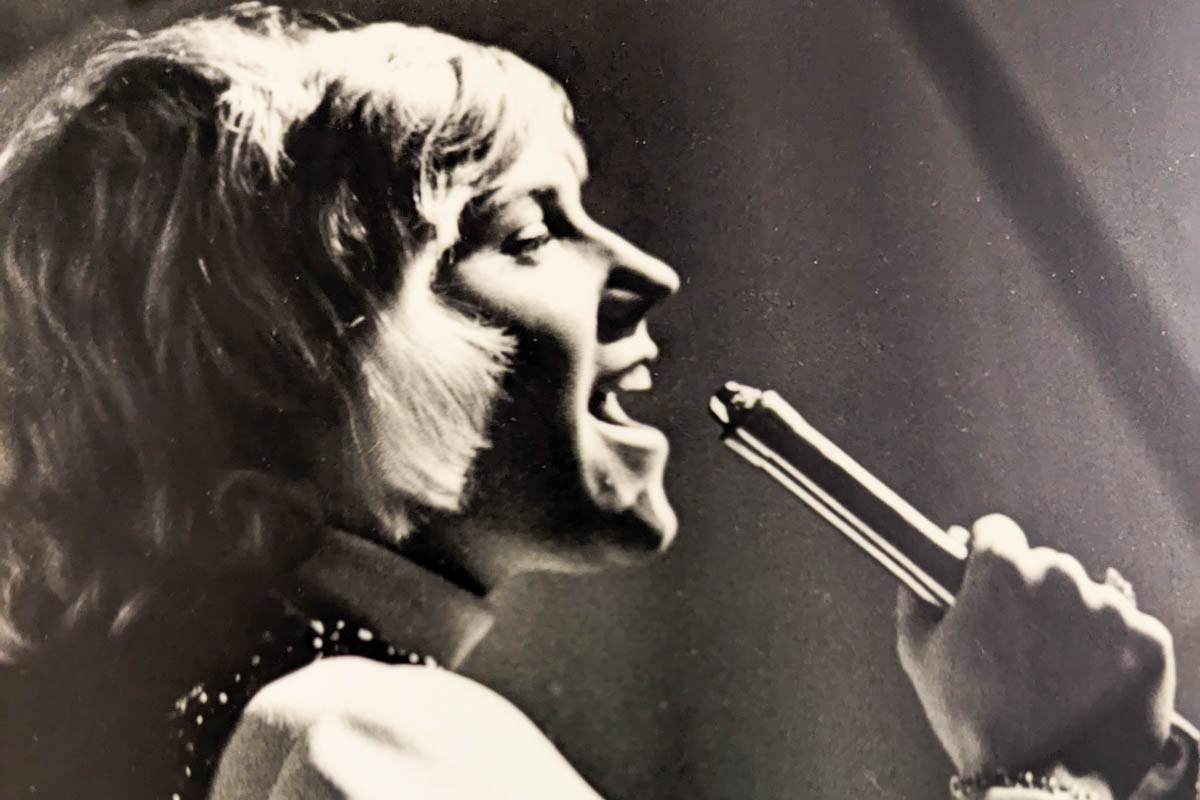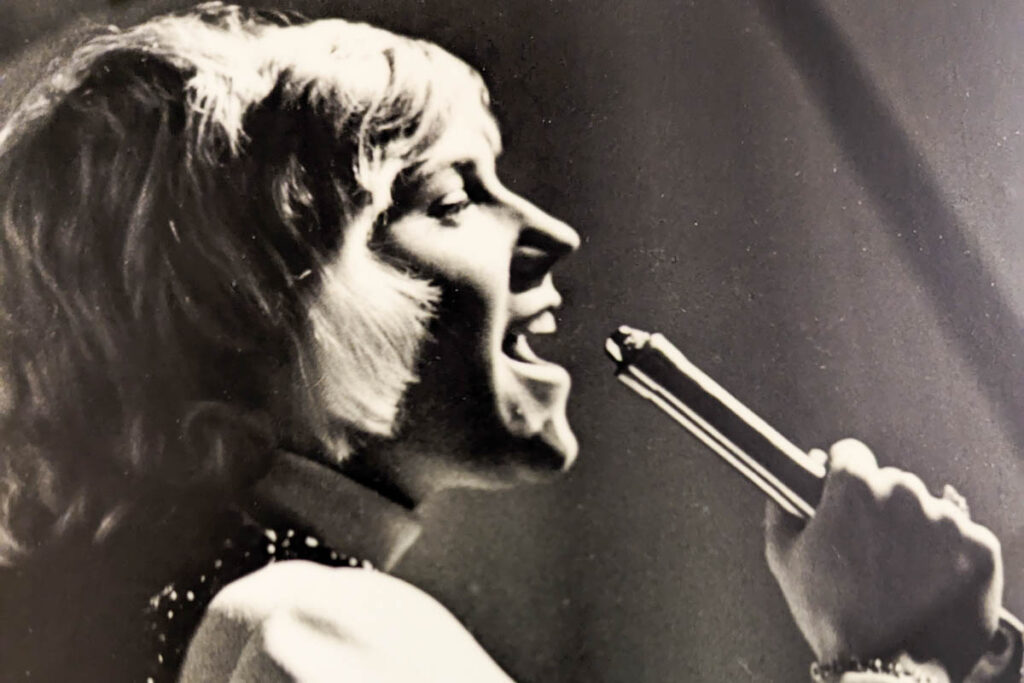 Beyond the interactive exhibits, memorabilia, video theatre, and gift shop, we're most excited about recording a duet in the mini recording studio inside when we finally get to visit (it's closed in the off-season). We'll see how that goes before we decide to share it with you. 😉
Springhill Miner's Museum (Springhill)
The Springhill Miner's Museum is famous in song and legend and pays homage to the town's mining history. Only open in the summer, there are exhibits and artifacts that give insight into the mine and explain some of the major events that took place over the course of its years. In addition to the museum, there's a gift shop and a picnic area for visitors to enjoy.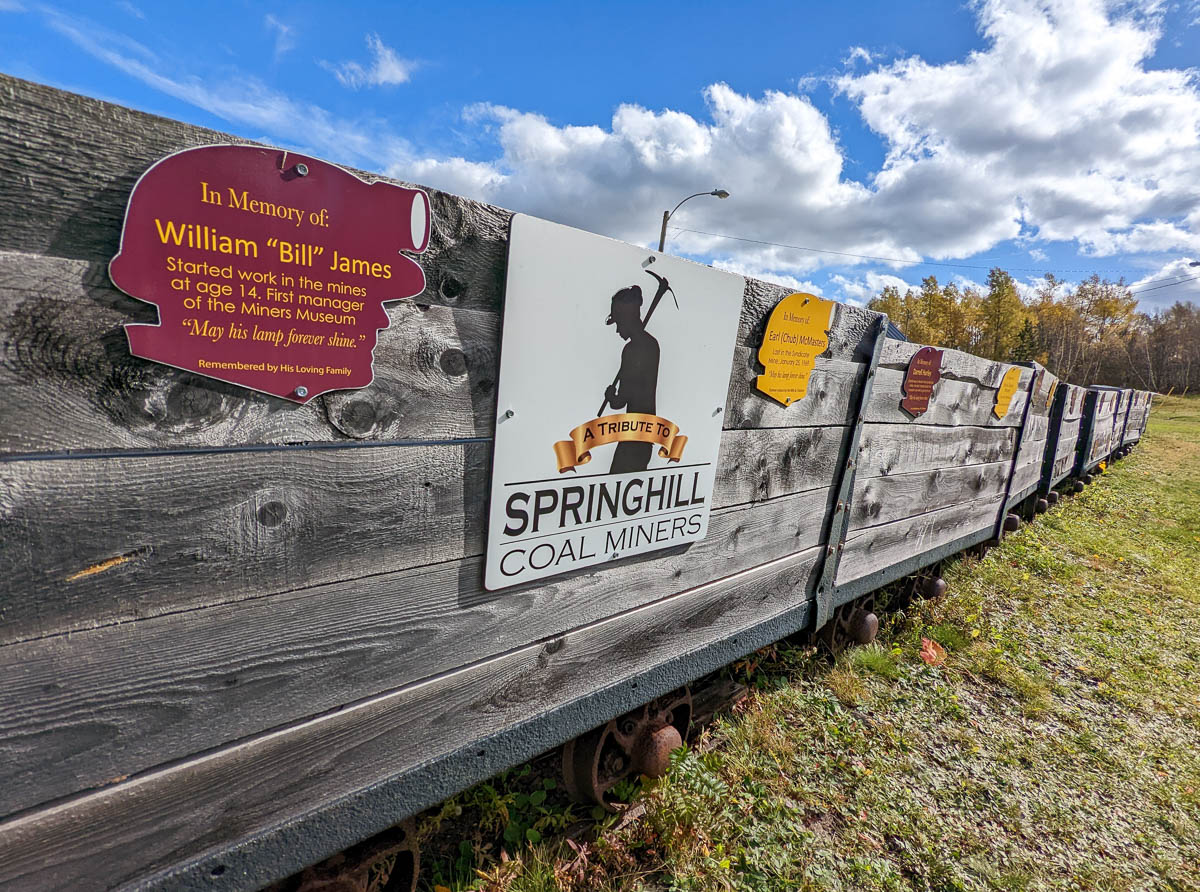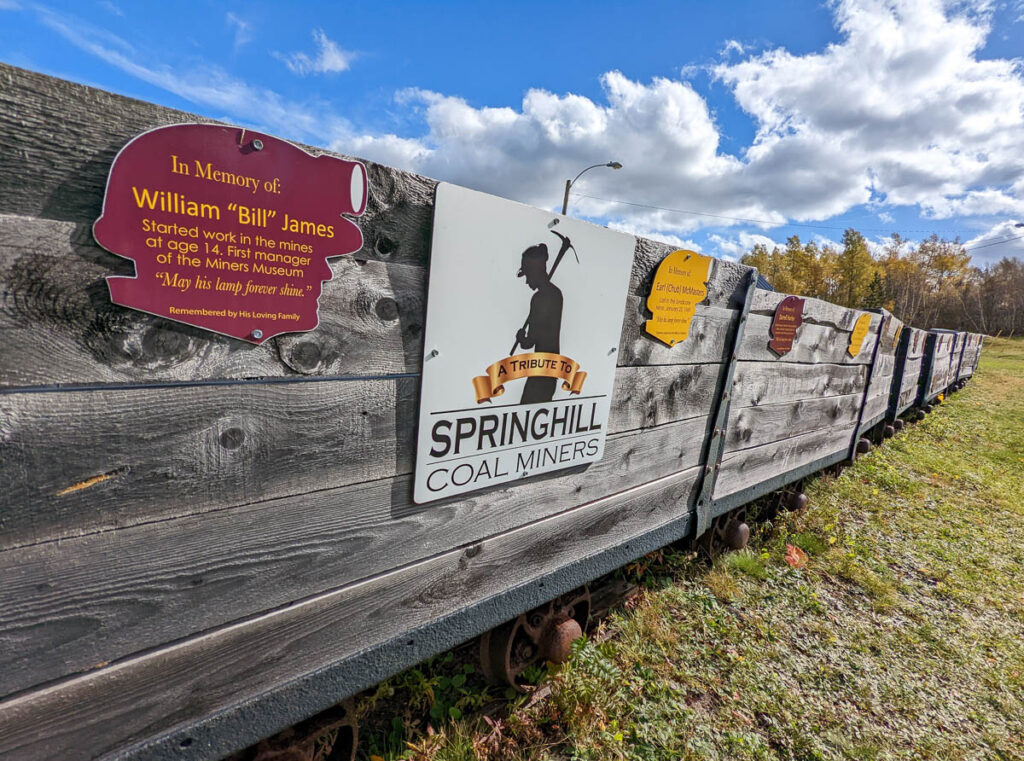 Tour the Diefenbunker (Debert)
Did you know that in the 1960s Canada built 6 facilities for Government officials to hide in, in case there was a nuclear war? We sure didn't. One of the facilities is in the tiny town of Debert, aptly named the Debert Diefenbunker, and is open for visitors to not only tour but to have some fun, too. You can play laser tag, and even try to escape from the "Escape the Bunker" escape room.
#3 – Stewie, Shubie, & Brookie
Officially known as Stewiacke, Shubenacadie, and Brookfield, these three small towns south of Truro offer plenty of fun stops to keep visitors busy for a day.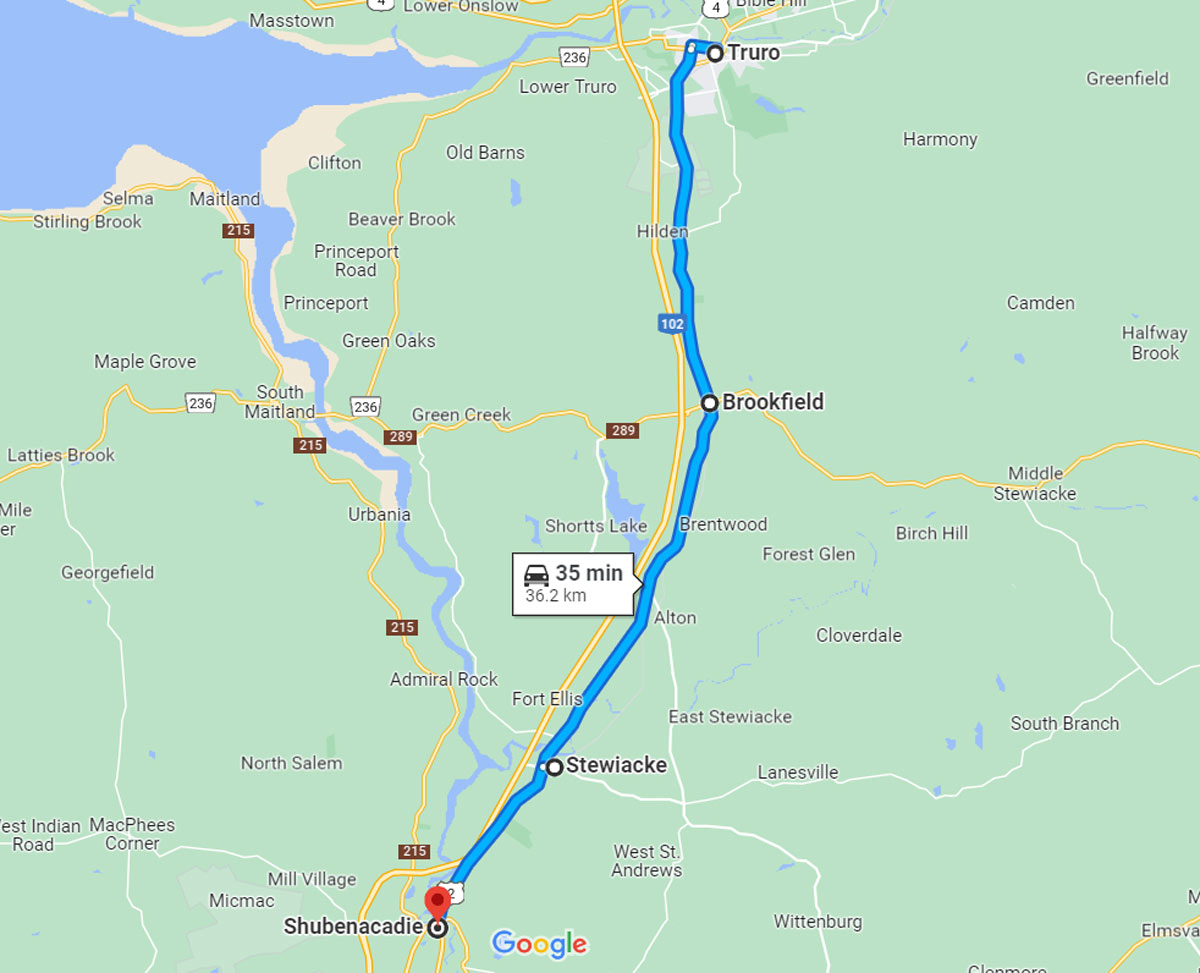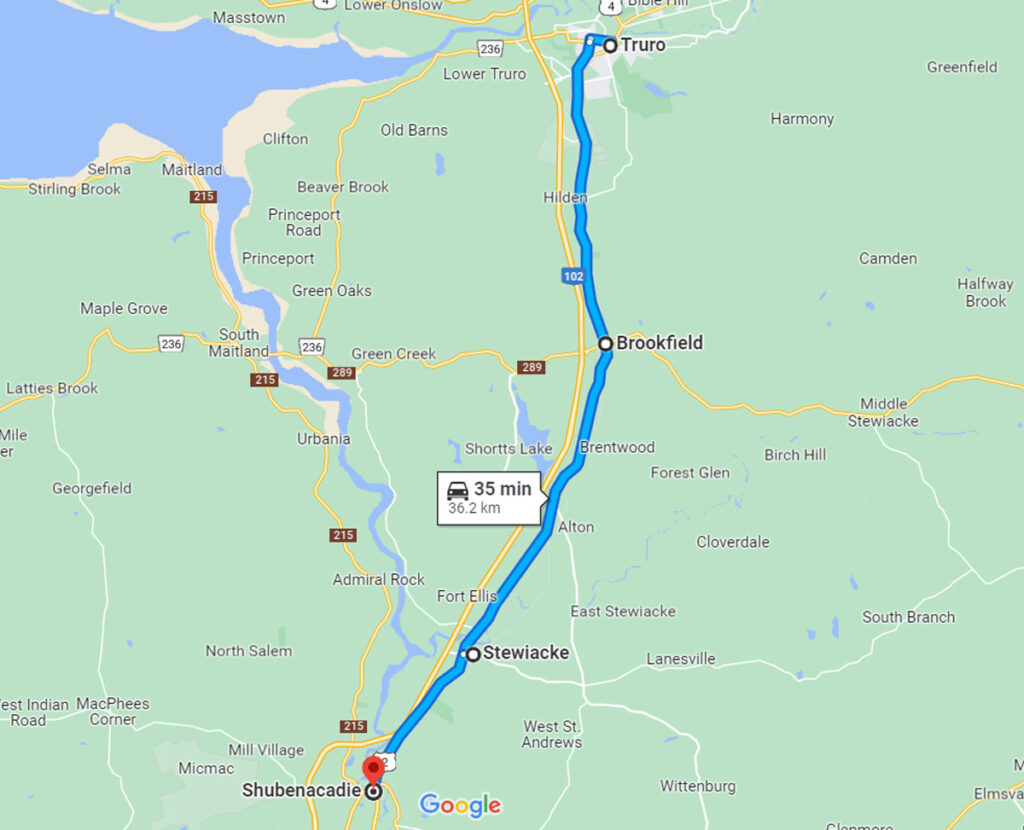 Highlights from this day trip:
Crafty Owl Artisan's Market (Shubie)
The Crafty Owl Artisan's Market in Shubenacadie is a cute little gift shop showcasing and selling locally handmade products from Nova Scotian artists. There is a wide range of items and gifts ranging from soaps, candles, notebooks, and much more.
Stewiacke River Park (Stewie)
The Stewiacke River Park is a nice little relaxing spot to take in some serenity, enjoy a picnic or take a walk in the woods. There are 2 km of trails with benches along the way. There is also a play area for kids, and if you just want to relax, grab one of the hammocks to wile away an afternoon. Be sure to keep your eyes out for wildlife, bald eagles are common in the area. While we expect this park to be most loved in the warmer months, it's also an ideal spot to go snowshoeing in winter.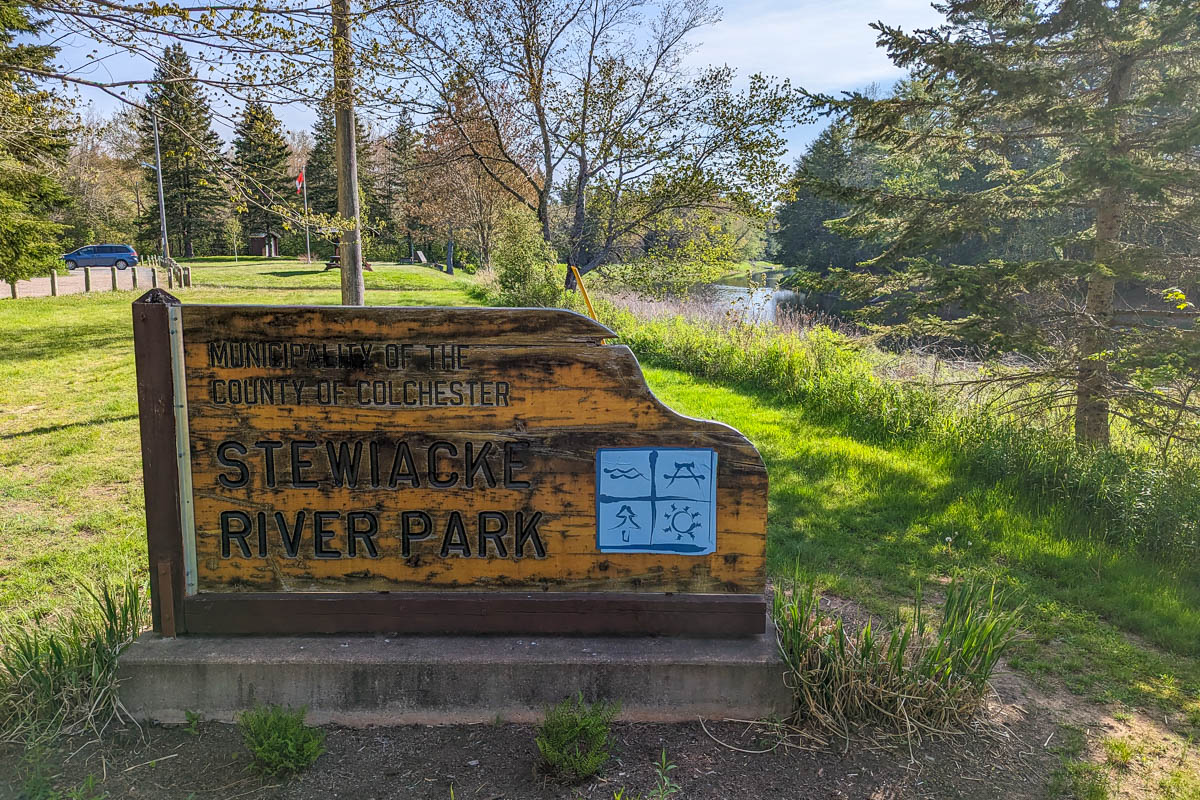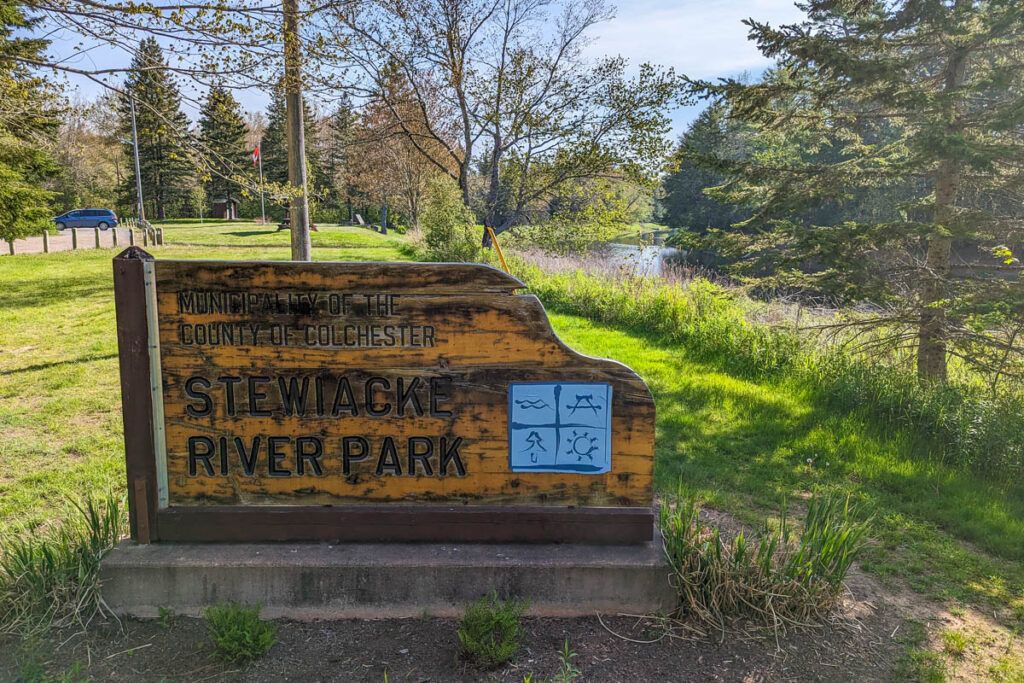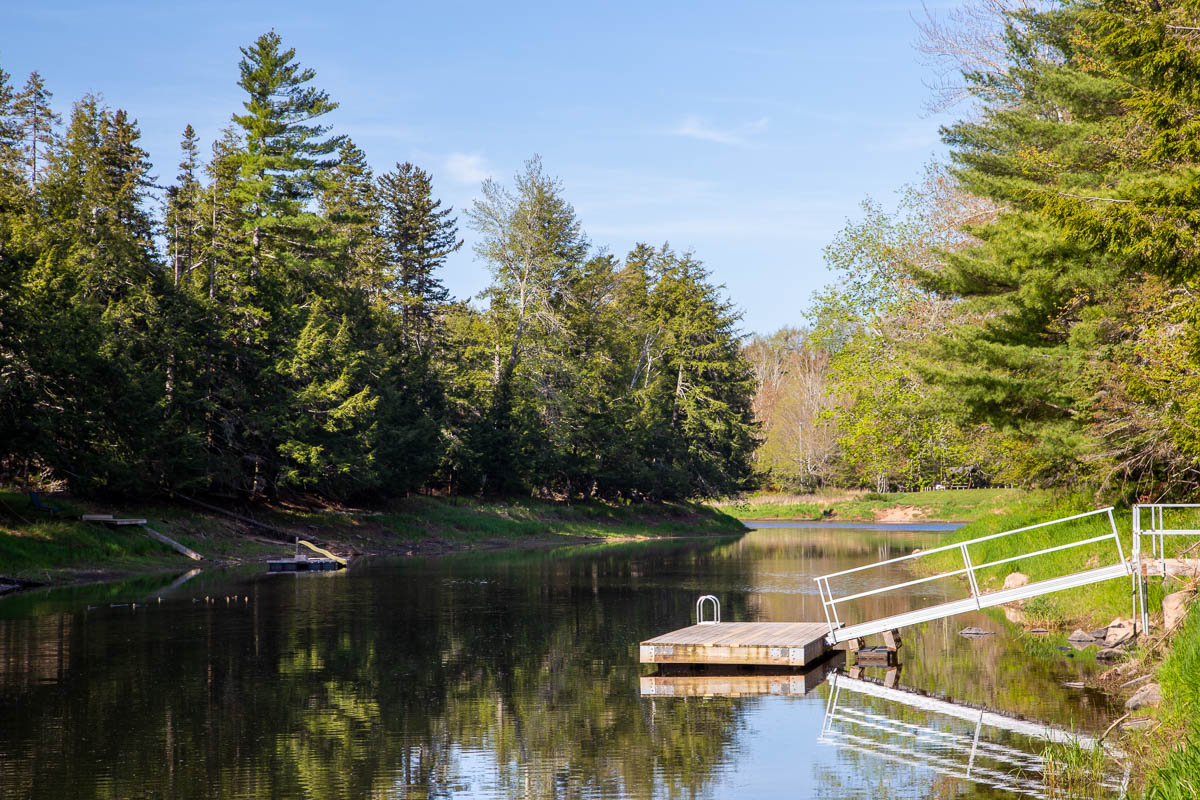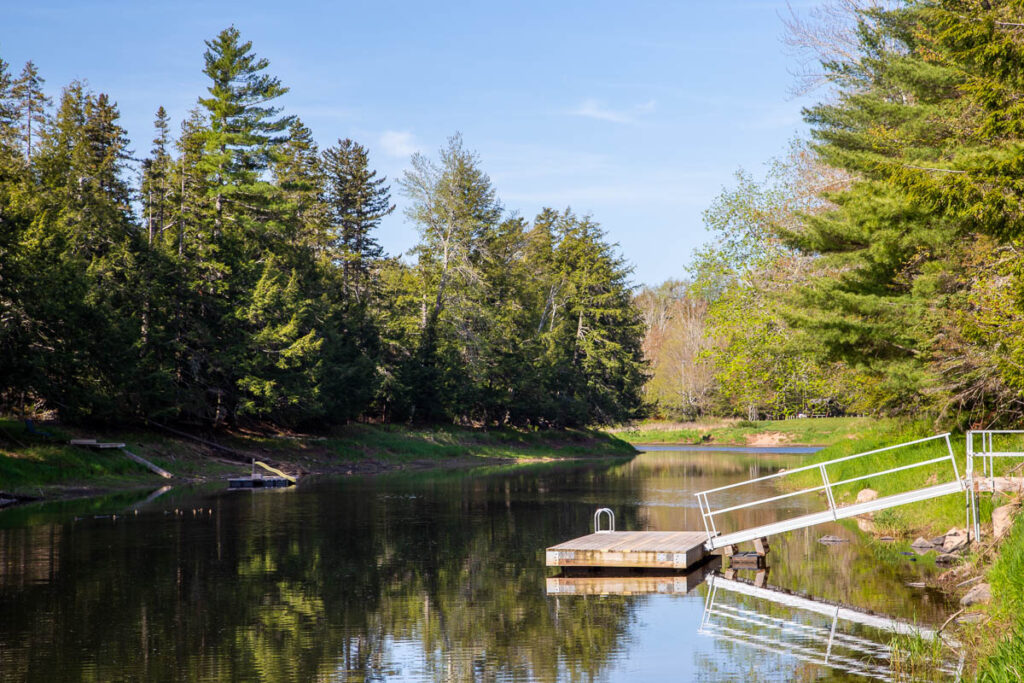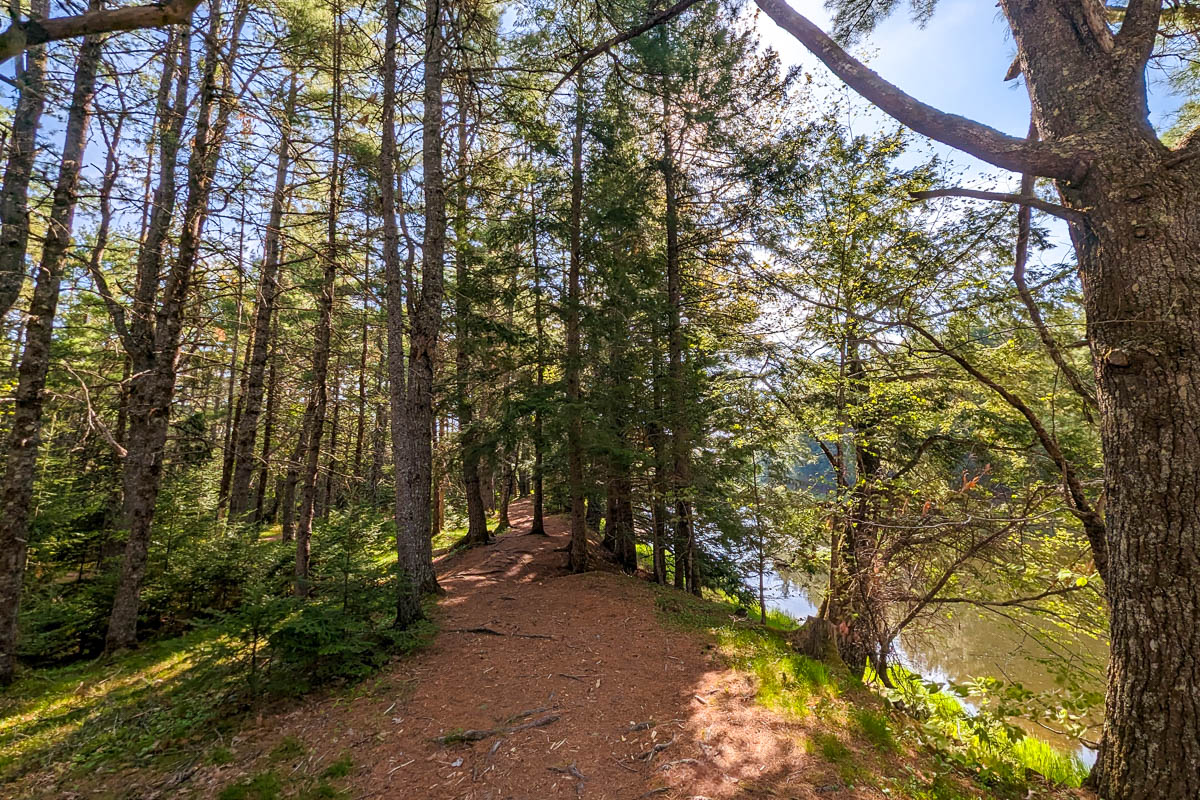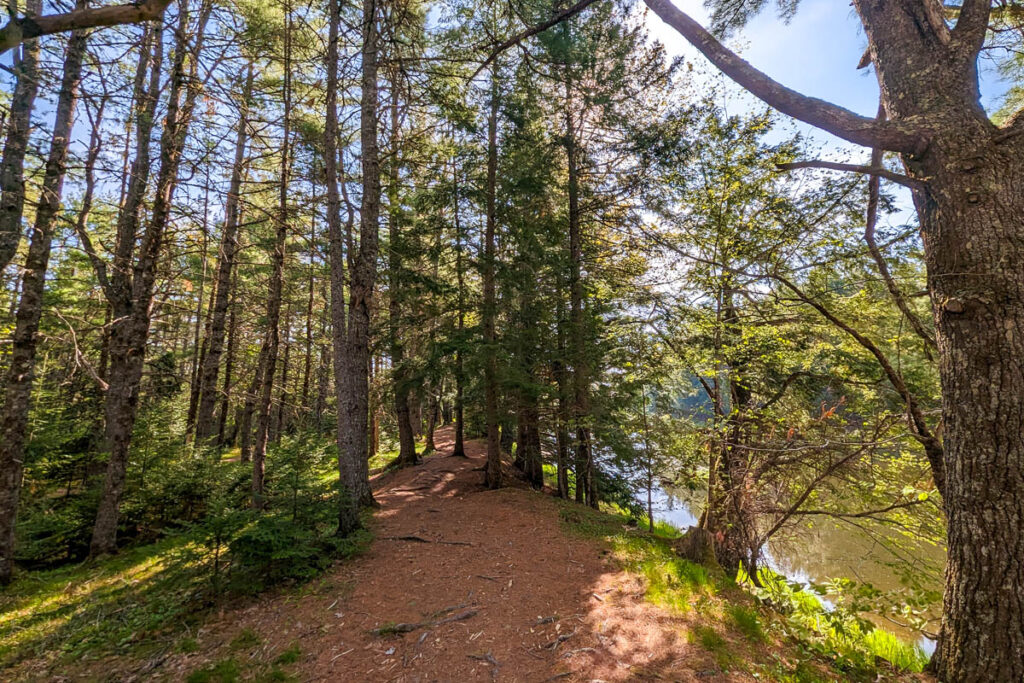 Brookfield Bakery (Brookie)
The Brookfield Bakery is a 3rd generation family-run bakery, where everything is handmade and from scratch. The moment you walk in you can smell the delicious breads and tasty treats that are baked daily. Our go-to's have been the light and fluffy English muffins for our morning breakfast sandwiches. There's also a café on the opposite side of the bakery serving up hearty breakfasts and lunches.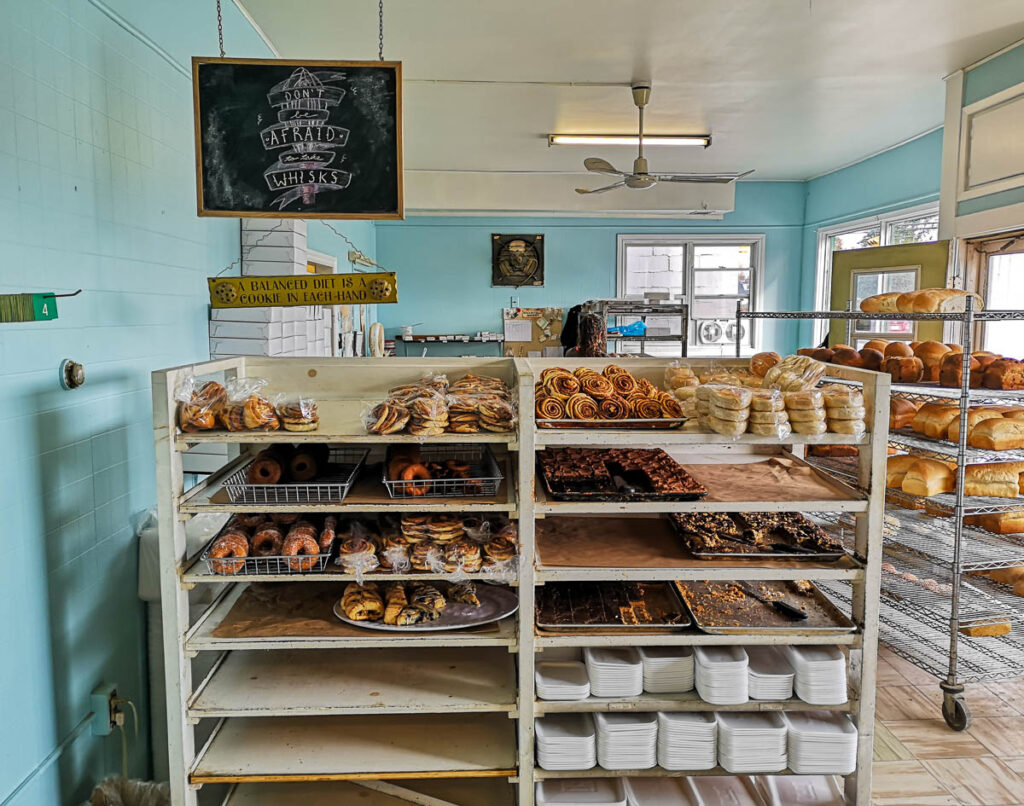 Big River Café (Stewie)
Right in the heart of Stewiacke is the Big River Café. Kamie and Renae, two enthusiastic locals, have a simple intention: to create special, meaningful moments for everyone who walks up to their window. Whether enjoying quality coffees and teas or locally sourced lunch options, this is a popular spot for locals and tourists for a quick drink or bite. In the summer, their patrons can relax and enjoy their coffee and meal on their patio.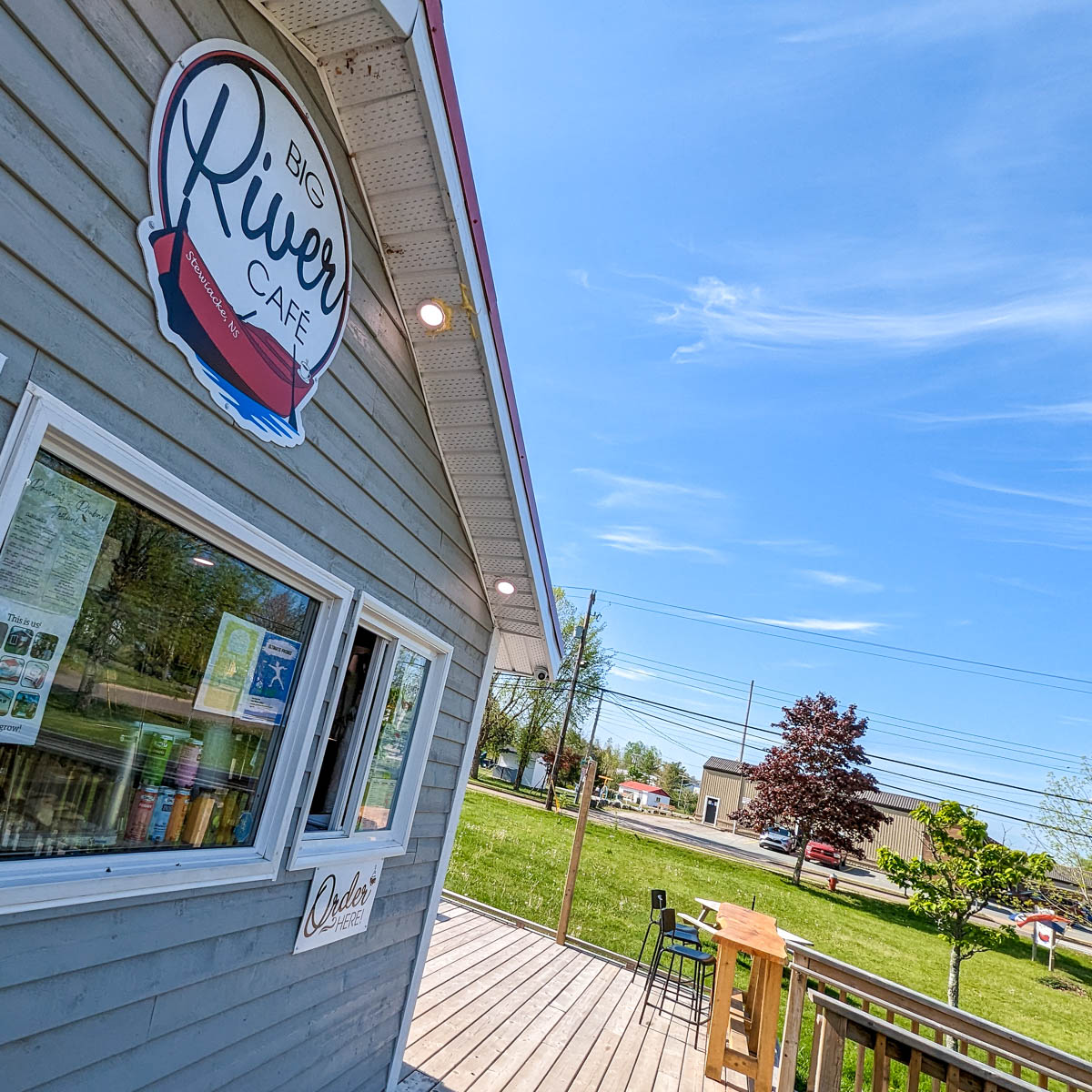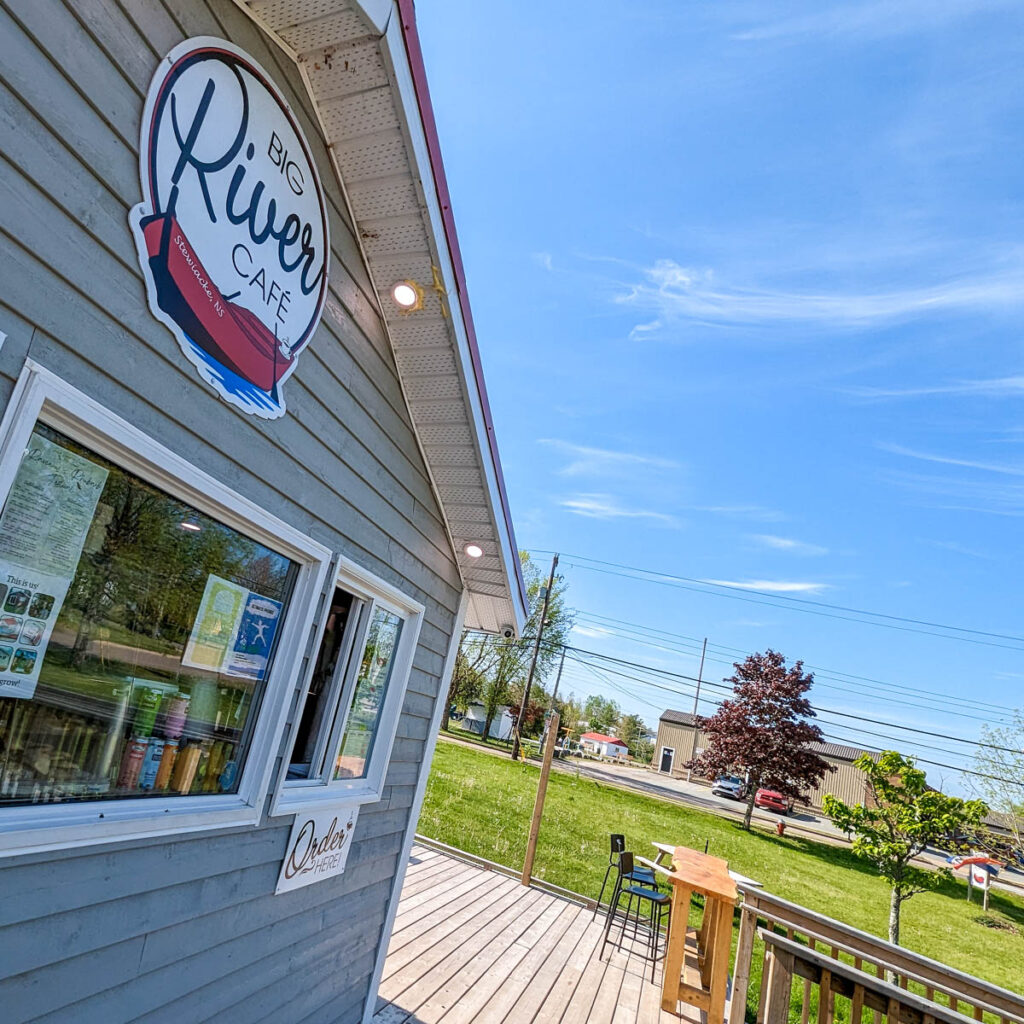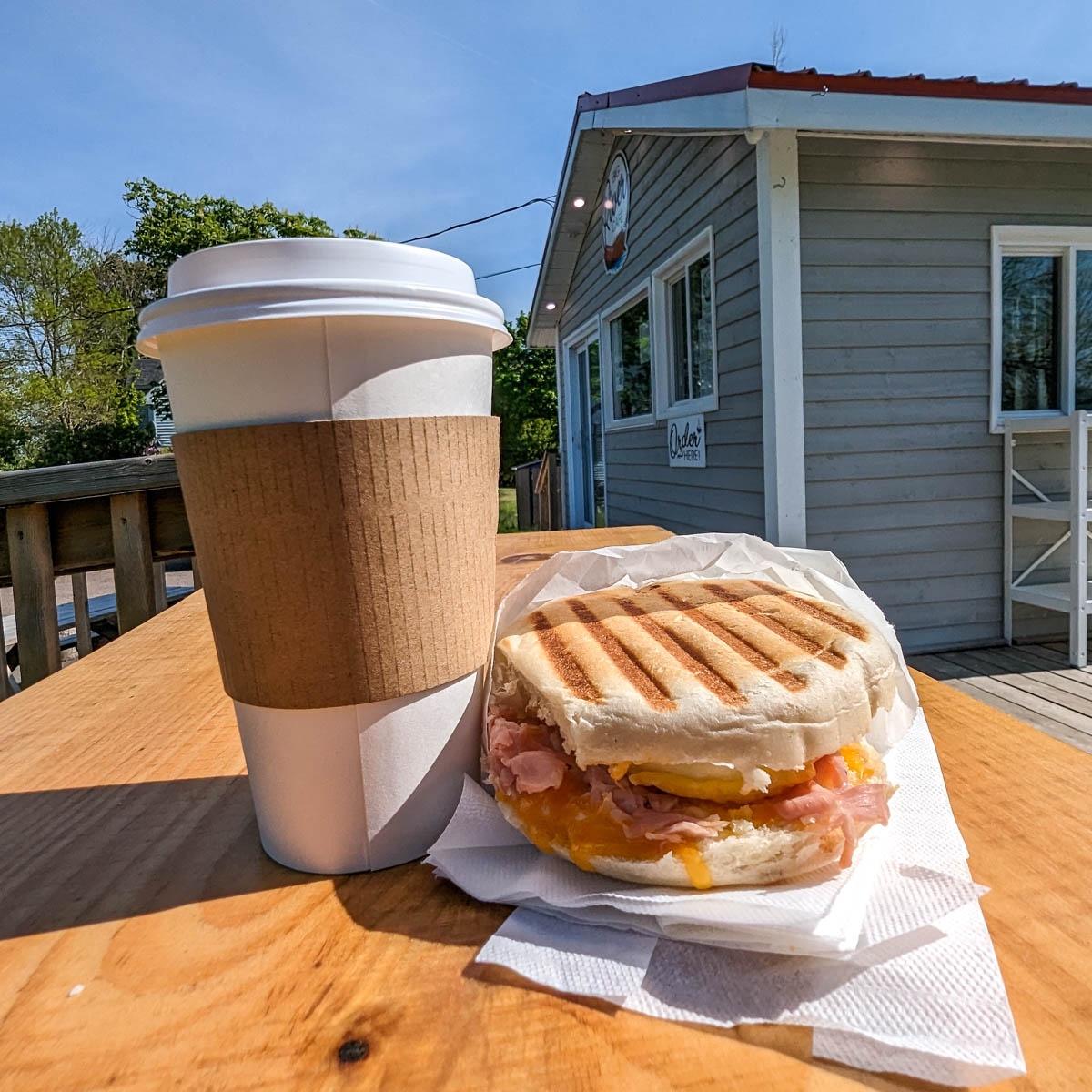 Coldstream Clear Distillery (Stewie)
This is a brand known to most Nova Scotians, as the sales of some Coldstream products regularly outsell household names like Mike's Hard Lemonade. But a stop at their storefront in Stewiacke will introduce visitors to the vast array of their offerings. Everything is free for sampling, but to do so is a dangerous adventure – not just because of the alcohol content – but for the extent of your purchases afterwards! We came away with their hard iced teas, some rum coffee cream, and more.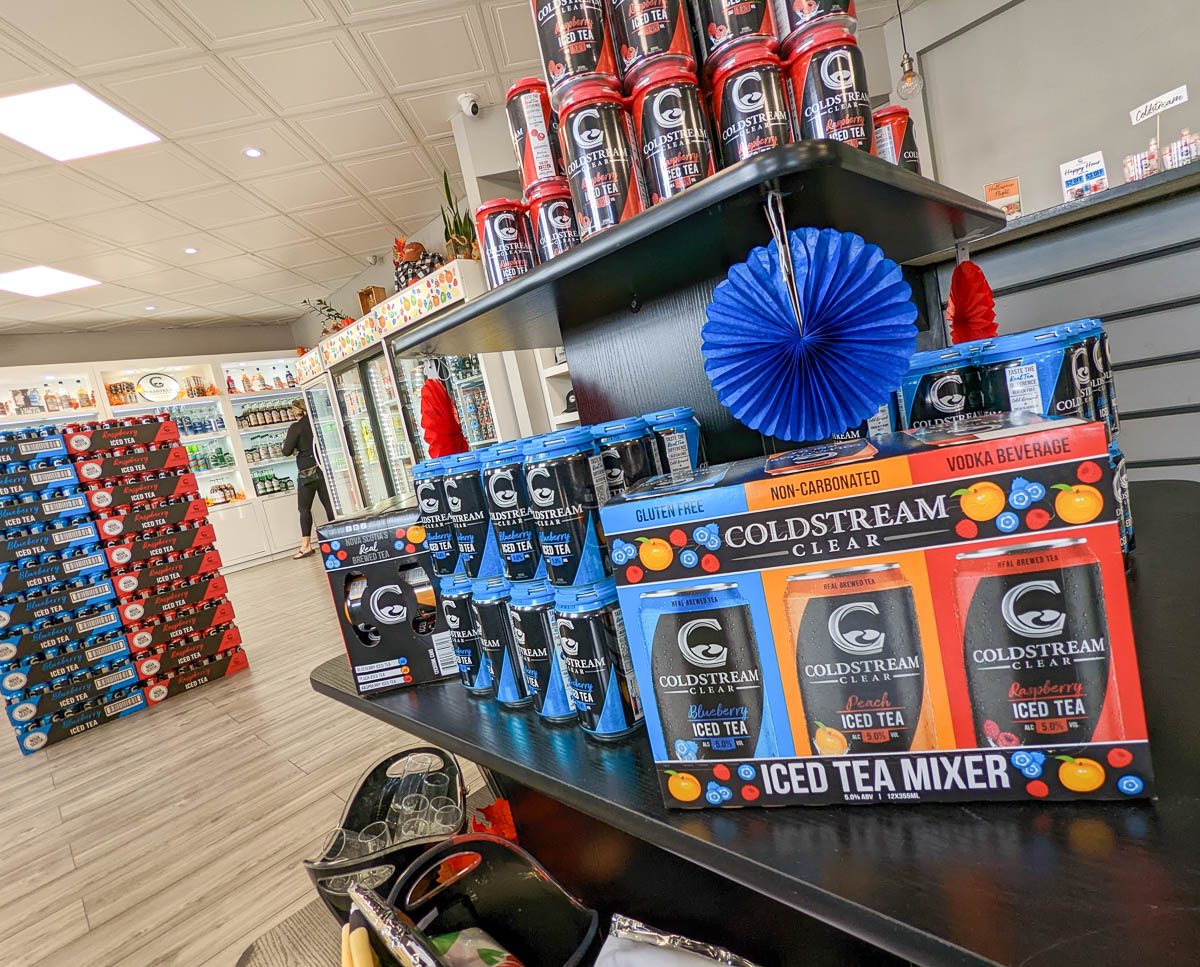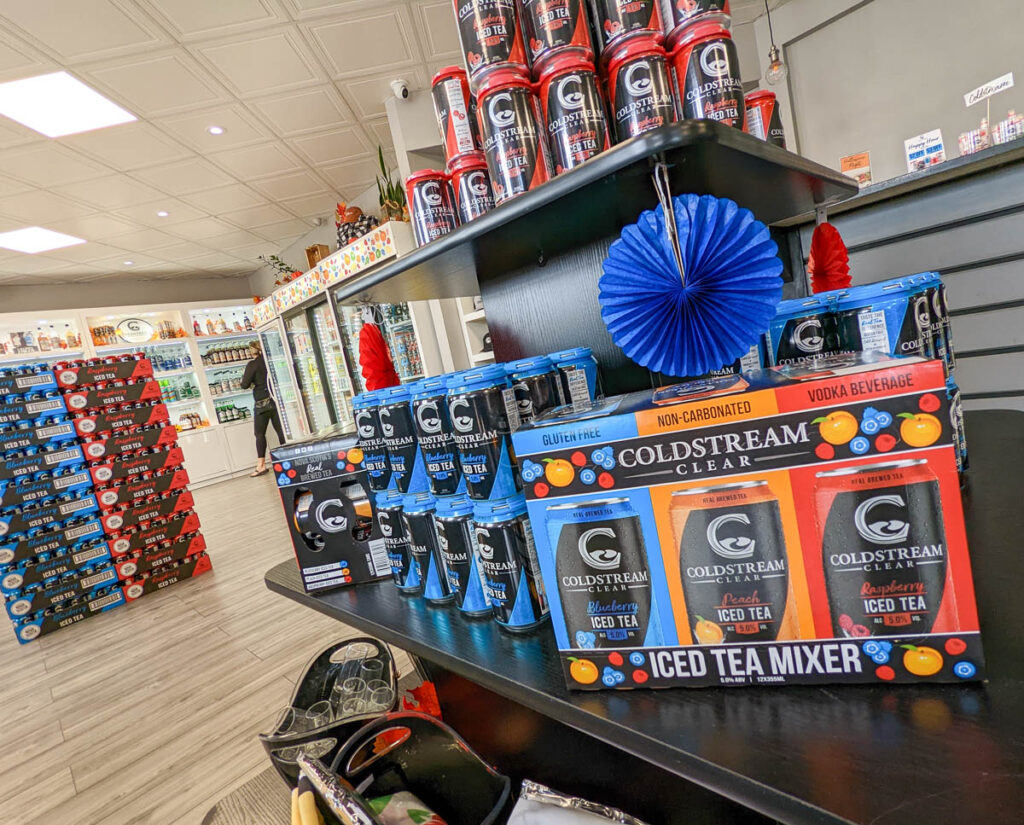 Other Area Adventures:
Mastodon Ridge (Stewie)
In 1991, the bones of a Mastodon (similar to a woolly mammoth) were found in the nearby town of Milford, and now you can learn all about it at Mastodon Ridge! A 14-foot tall, 22-foot-long replica named Marvin stands tall in their park. For the kiddos (and the adult-kiddos), you can also enjoy a round of mini-golf, play in a fun fort, and get a photo at the exact centre point between the equator and the North Pole (Stewiacke was acknowledged as such way back in 1937).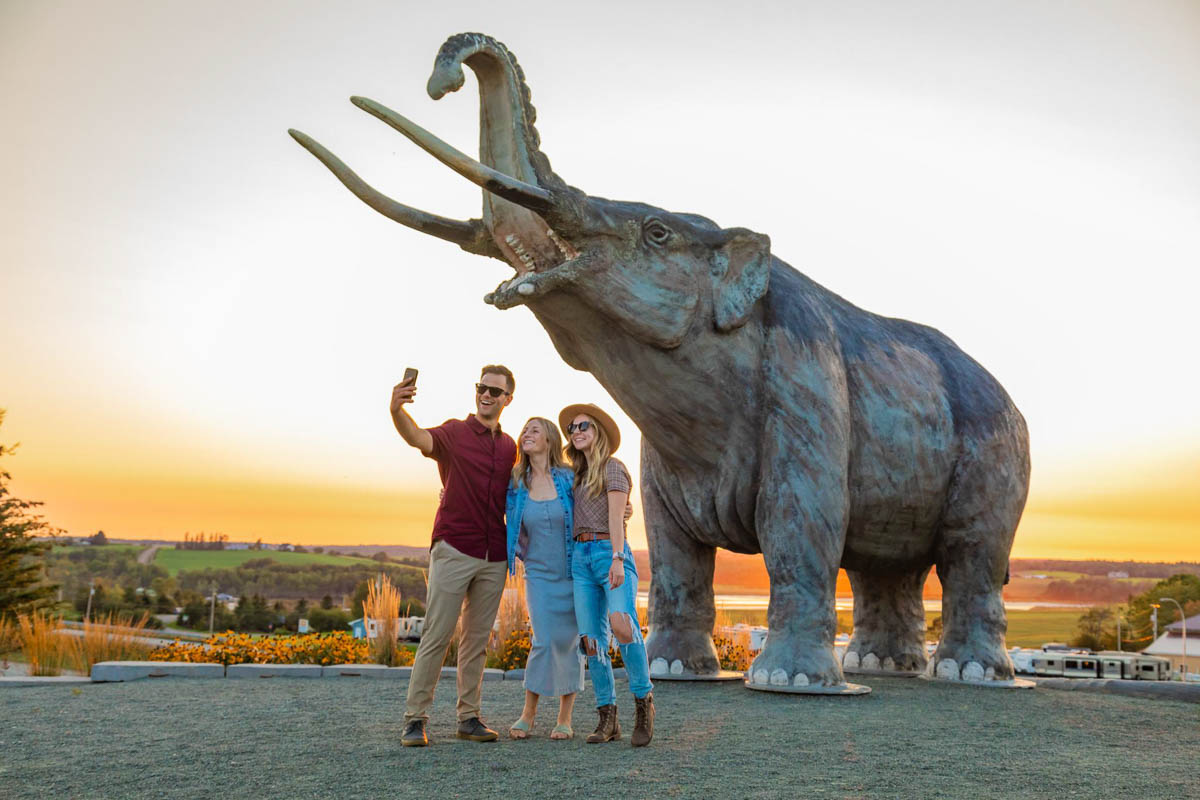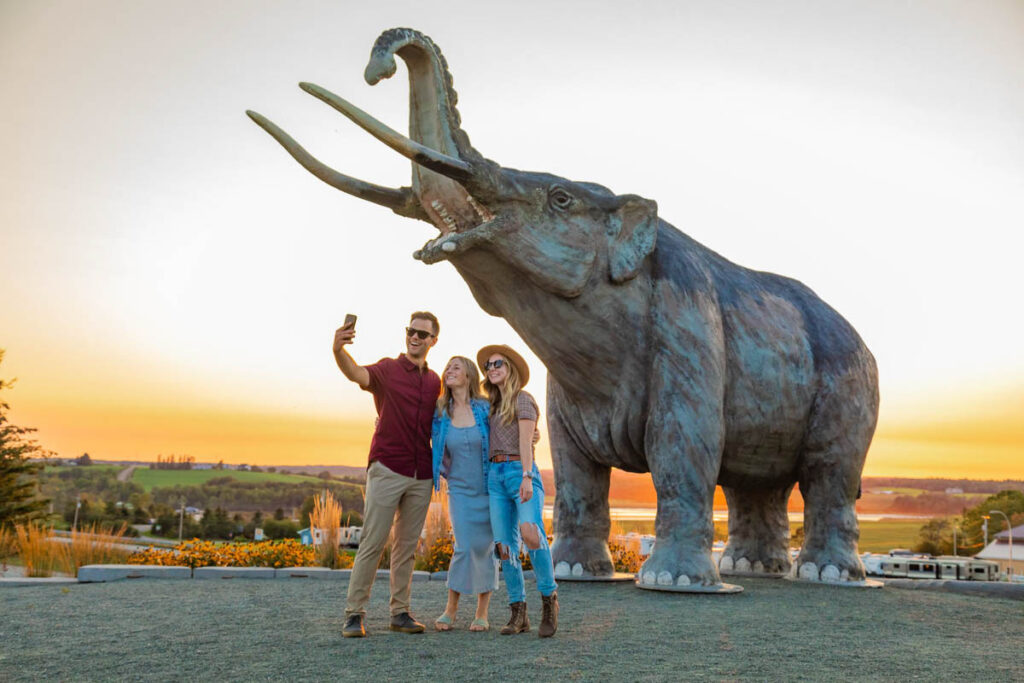 Shubenacadie Wildlife Park
40 hectares of land is the home to a vast number of animals in the Shubenacadie Wildlife Park, with most of their residents coming from other zoos (where they were born in captivity), and others who are orphaned or injured and arrive in need of care.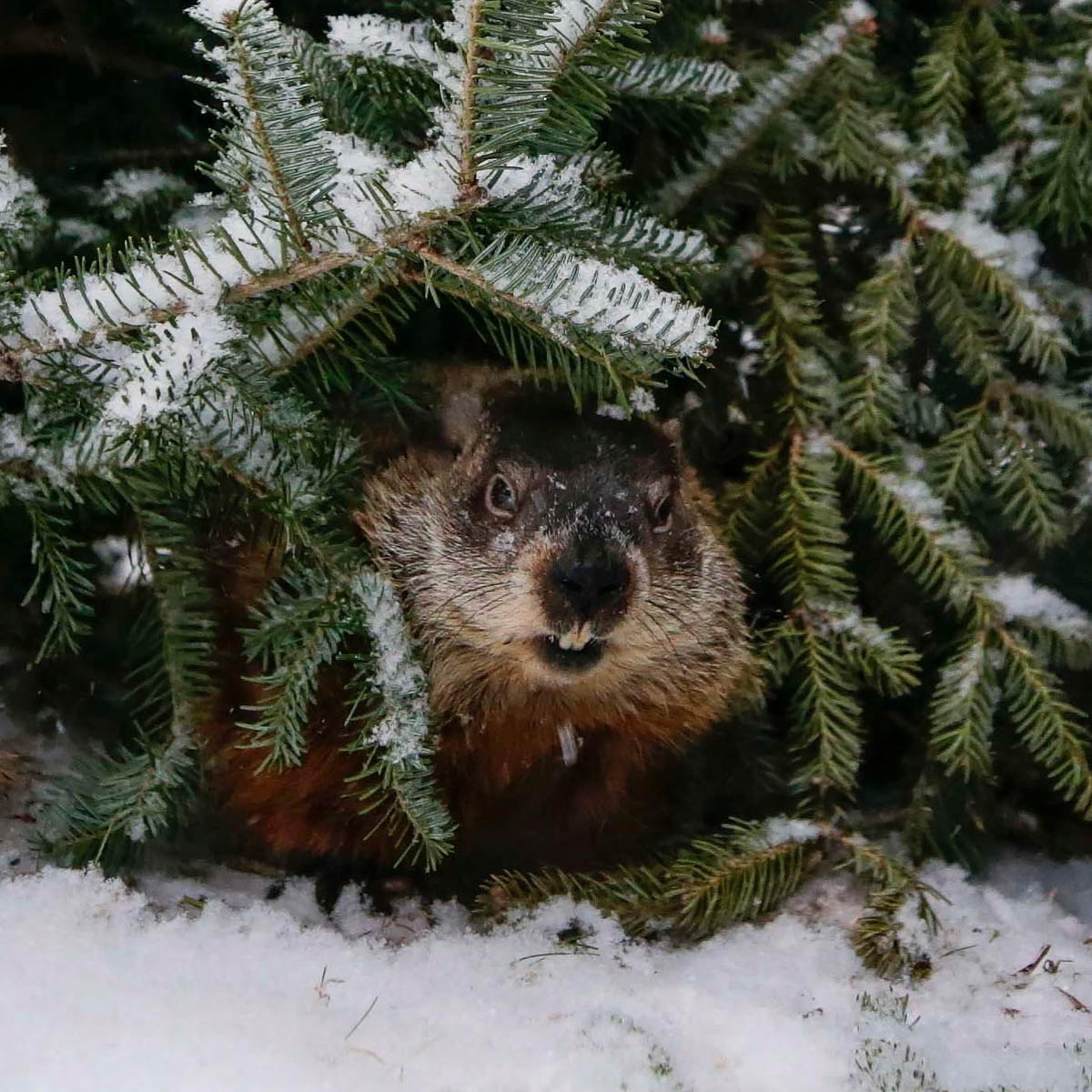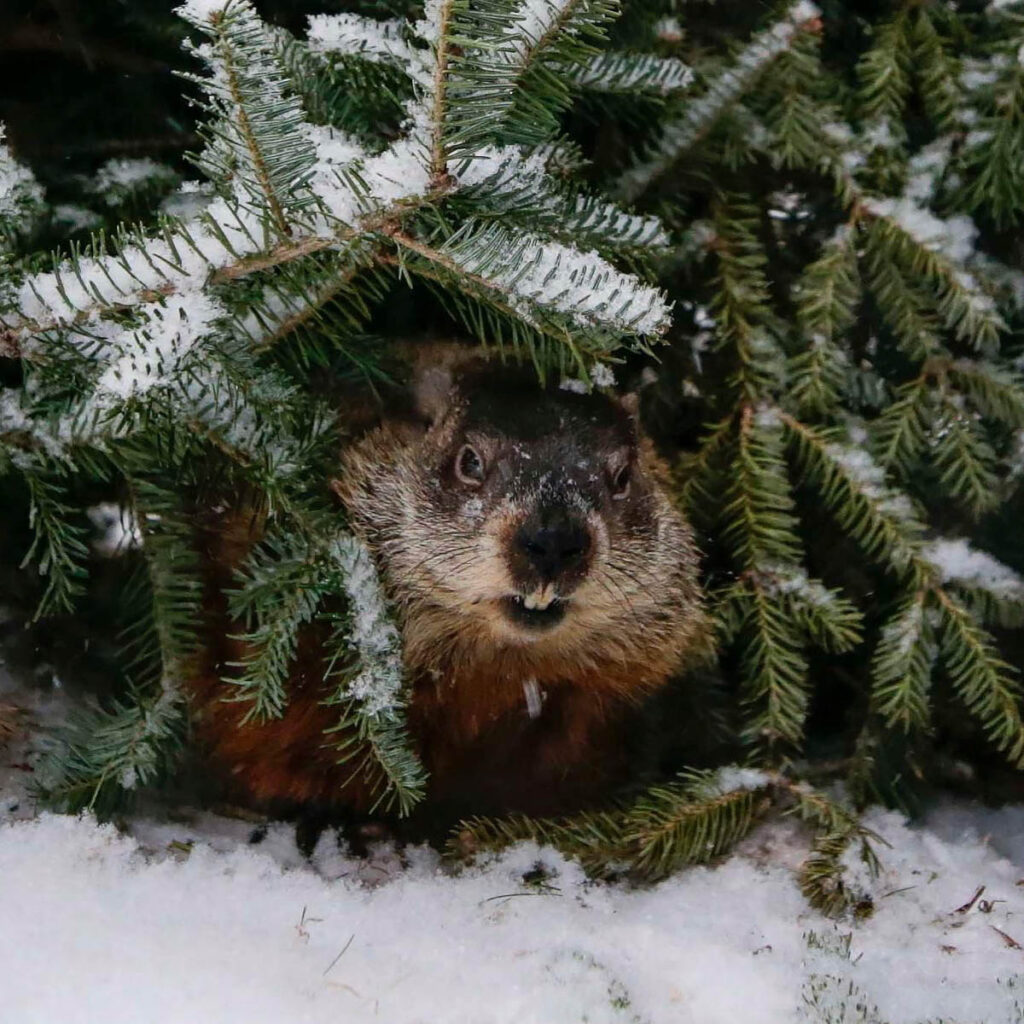 There are over 50 different types of mammals and birds, including a bobcat, cougar, lynx, black bear, elk, wolf, and many more. But the most famous animal in the park is Shubenacadie Sam – the groundhog who, every year on February 2, will predict whether or not there will 6 more weeks of winter. (If you want to follow Sam, he has his own Facebook page.)
Regained Relics and Antiques (Shubie)
Old, vintage and upcycled, that's the passion at Regained Relics and Antiques in Shubenacadie. There are vintage items, furniture and antiques that can fill a home.
---
This article was produced by us and brought to you by Tourism Nova Scotia.