21 Best Things to Do in Truro, Nova Scotia
Words by Dalene Heck / Photography by Dalene and Pete Heck
Our recent move to Nova Scotia surprised some in our life, but in truth, it was a long time coming. (And those who were shocked by our move honestly don't really know us that well. Taking big leaps in pursuit of happiness is kinda our thing, dontchaknow.) As long-time readers will note, we've been to Nova Scotia a lot and visited nearly every corner of the province. From the farthest tip of Cape Breton, to the southwestern scallop capital of Digby, and so many spots in between. And with each and every visit, we fell a little deeper in love.
With full-time travel in our rearview and the search for a forever home in front of us, we were drawn back to Atlantic Canada. In big moves, we are clearly decisive, but in smaller details, we are often hesitant – we knew we wanted to live in Nova Scotia, but we weren't clear where exactly. So when the opportunity to rent a cottage for the winter near the small city of Truro arose, we jumped at it. With it situated almost smack dab in the middle of the province, we knew that it would be a perfect base to explore potential areas to live.
What we didn't expect is that Truro, and the area surrounding it, would be quickly added to our potential list.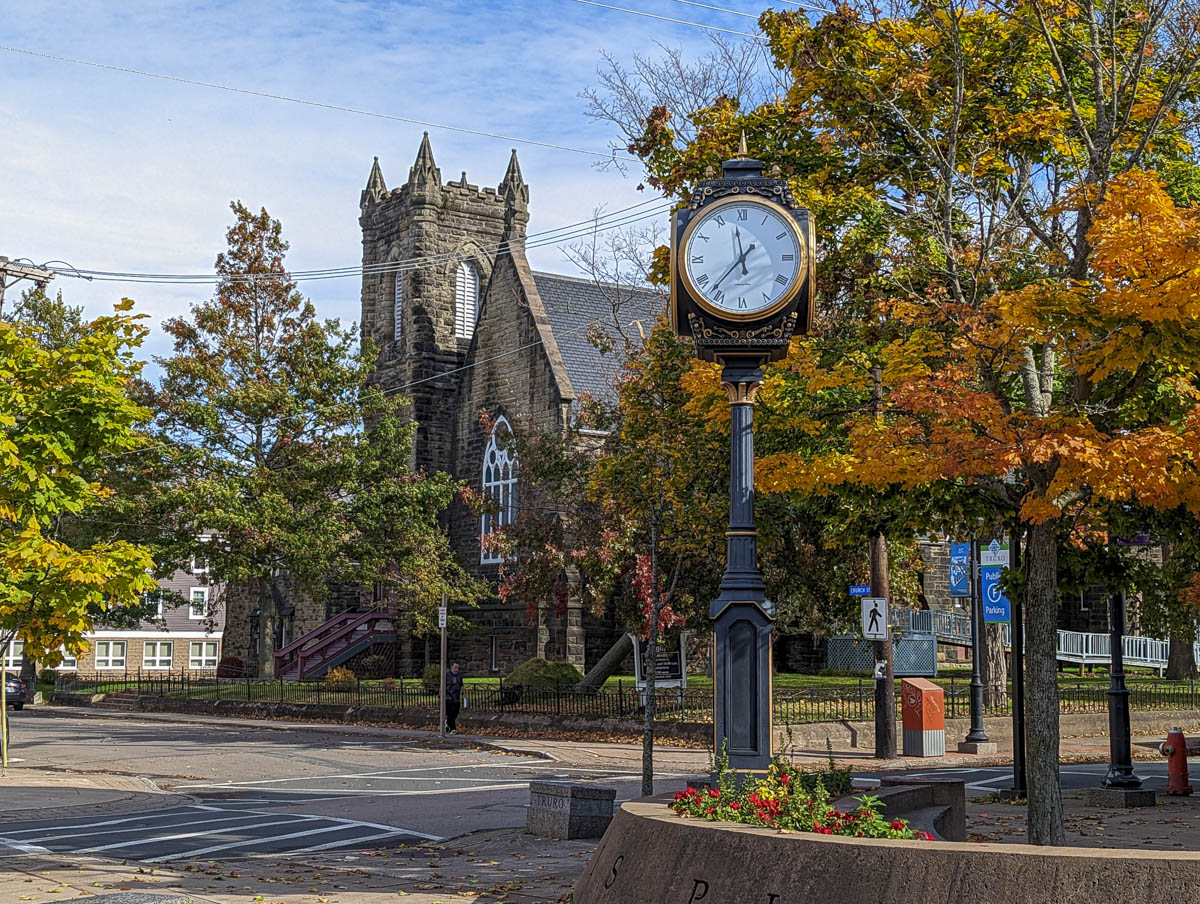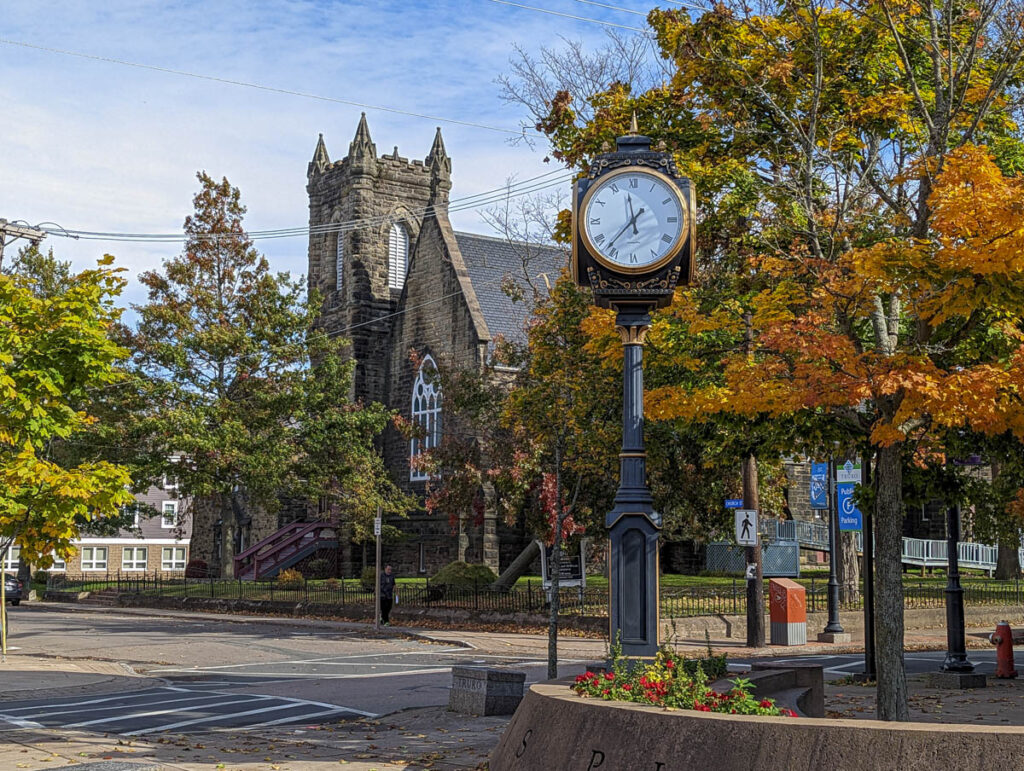 We hadn't spent a lot of time in this area before, but what we've come to learn is that there is an awful lot to love about Truro. And there is an abundant amount of things to do in Truro!
For us, it all started with the historic downtown and the marvellous library that anchors it. Once a provincial college and training centre for teachers, it was recently repurposed to be the library. It overlooks a green space (or popular skating spot in winter) and is very near to other noteworthy attractions like the year-round farmer's market and the Colchester Museum.
(It should say something that I got my free library card before my new Nova Scotia driver's license.)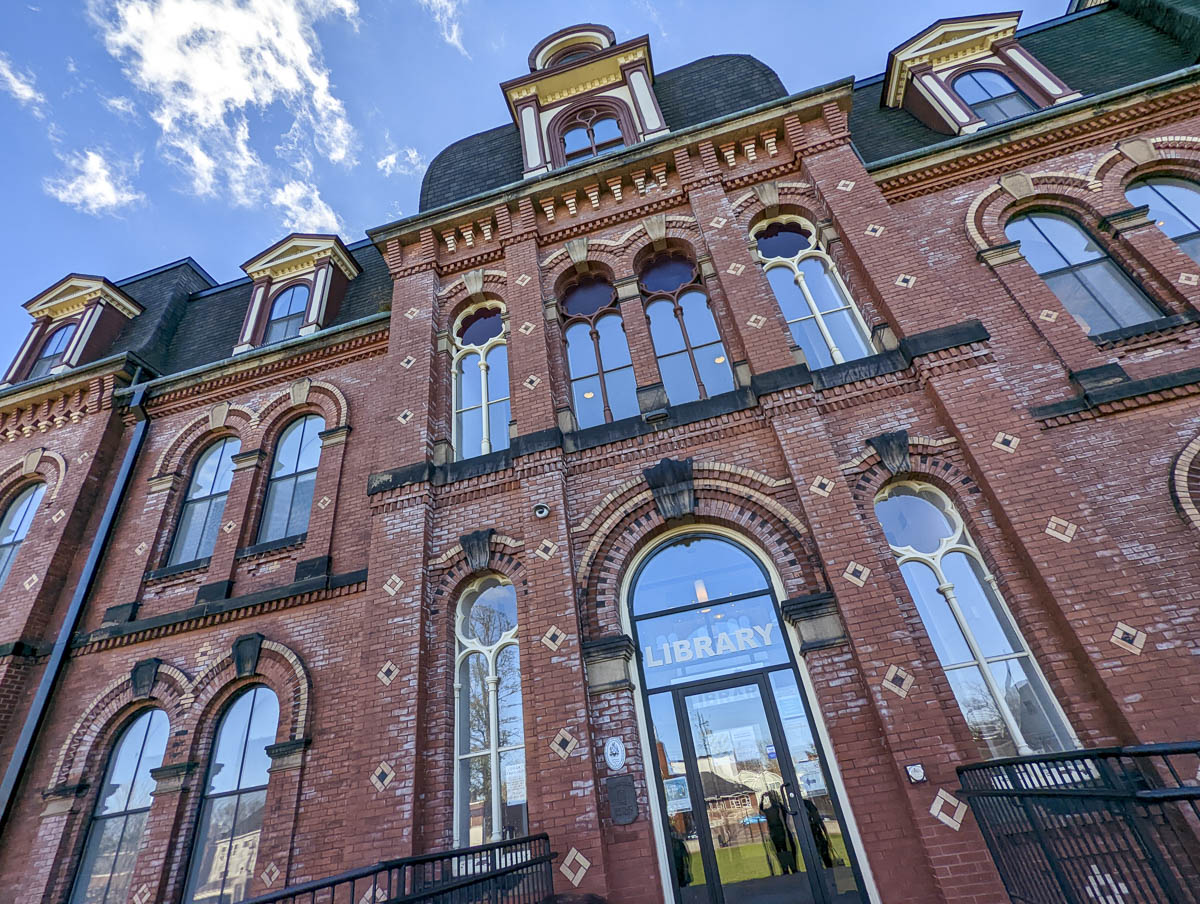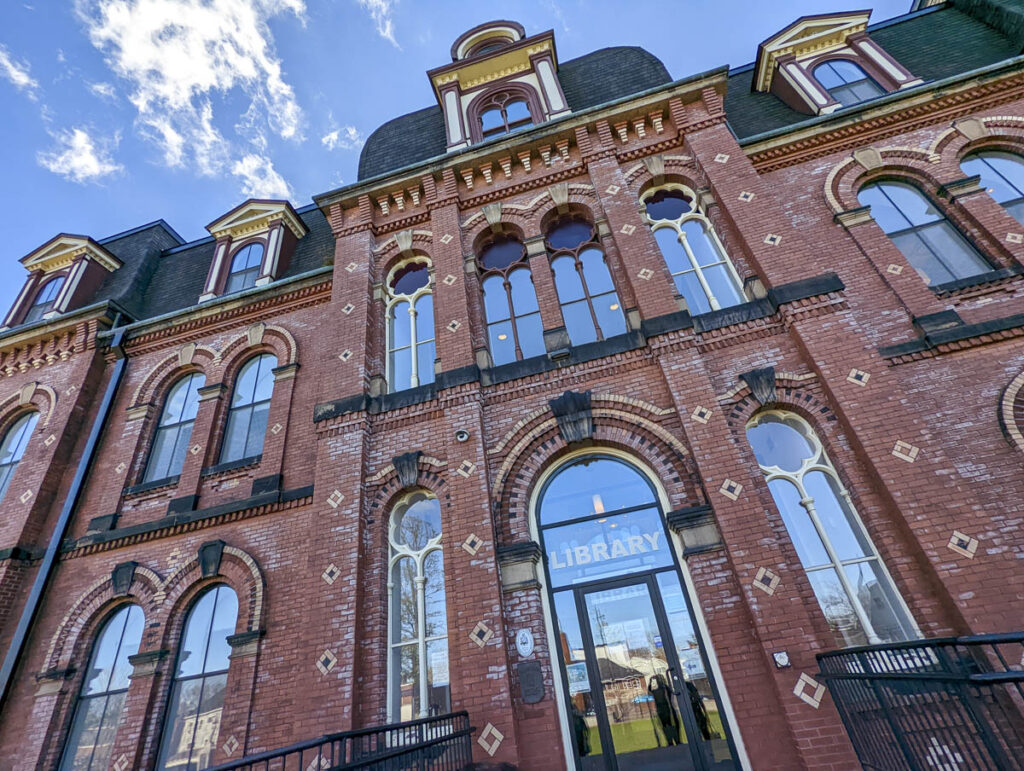 From there, Pete and I both explored the small city and area with fervour, taking in many restaurants, local attractions, and even some shopping.
Best Things to Do in Truro, Nova Scotia
Our Favourite Truro Restaurants and Cafés
The population of Truro is just around 15,000 people. However, it serves many smaller towns around it (earning its nickname of the "Hub of Nova Scotia"), which help support the great café and food scene. Below are our favourites (so far). Here are our favourite restaurants and cafés.
Jimolly Café
I adored the Jimolly Café from the moment I walked in and saw a small dog in a sweater being held by a customer as he sipped tea at a table. While waiting to order, I impolitely eavesdropped on a few locals talking around me, saw the café poster announcing weekly music onsite, and realized that this alluring local vibe made the café a true place to be. And after receiving my order, and taking one bite of the cinnamon roll croissant that was gooey in all the right places, I was forever sold on it being my fave café in Truro.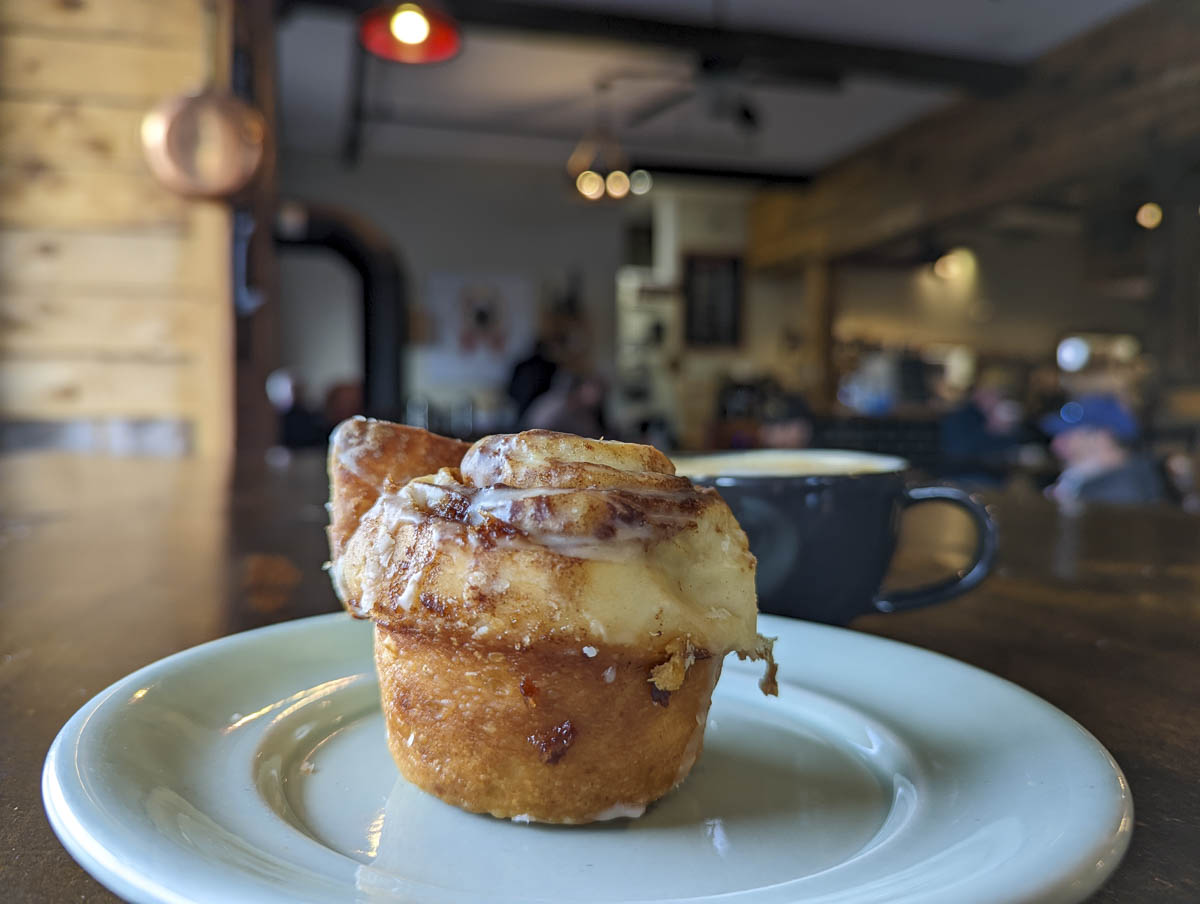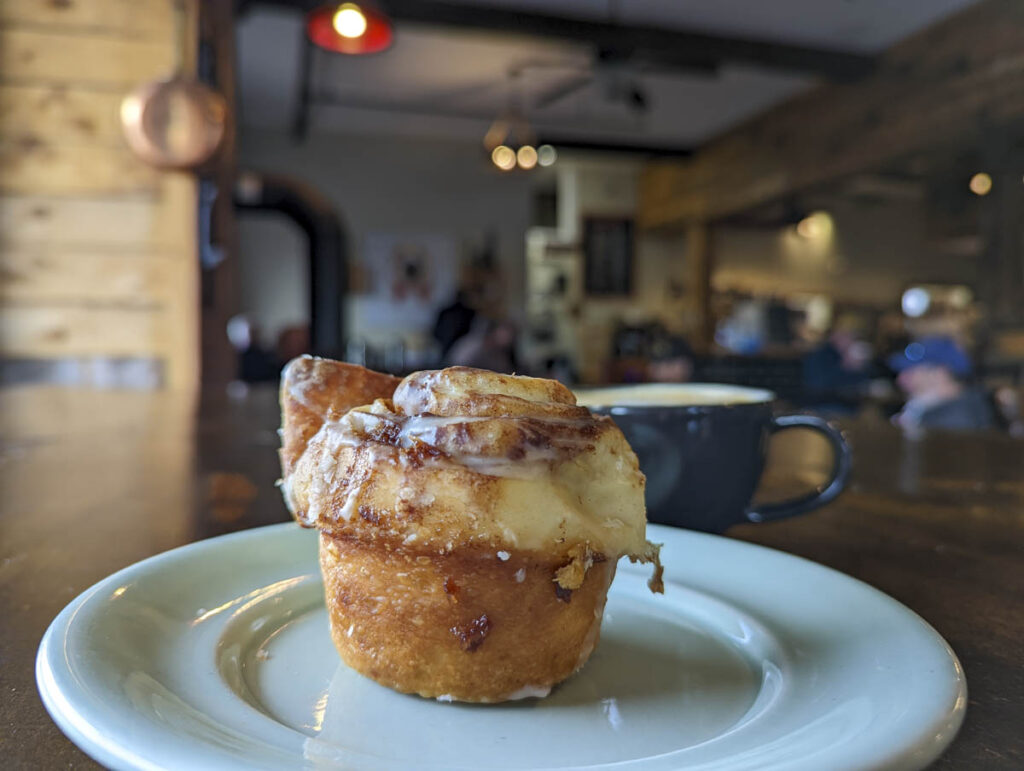 Noveltea Coffeehouse & Bakery
The aroma of freshly brewed coffee and baked goods hits hard when you first walk into NovelTea Coffeehouse and Bakery. The team here has been serving locally roasted coffee and loose-leaf tea to Truro's downtown community for over seven years now. There is so much to love about this cozy coffee shop – the patio, the ambiance inside, the outstanding customer service, and especially the cappuccino. We'll be back to try the baked goods!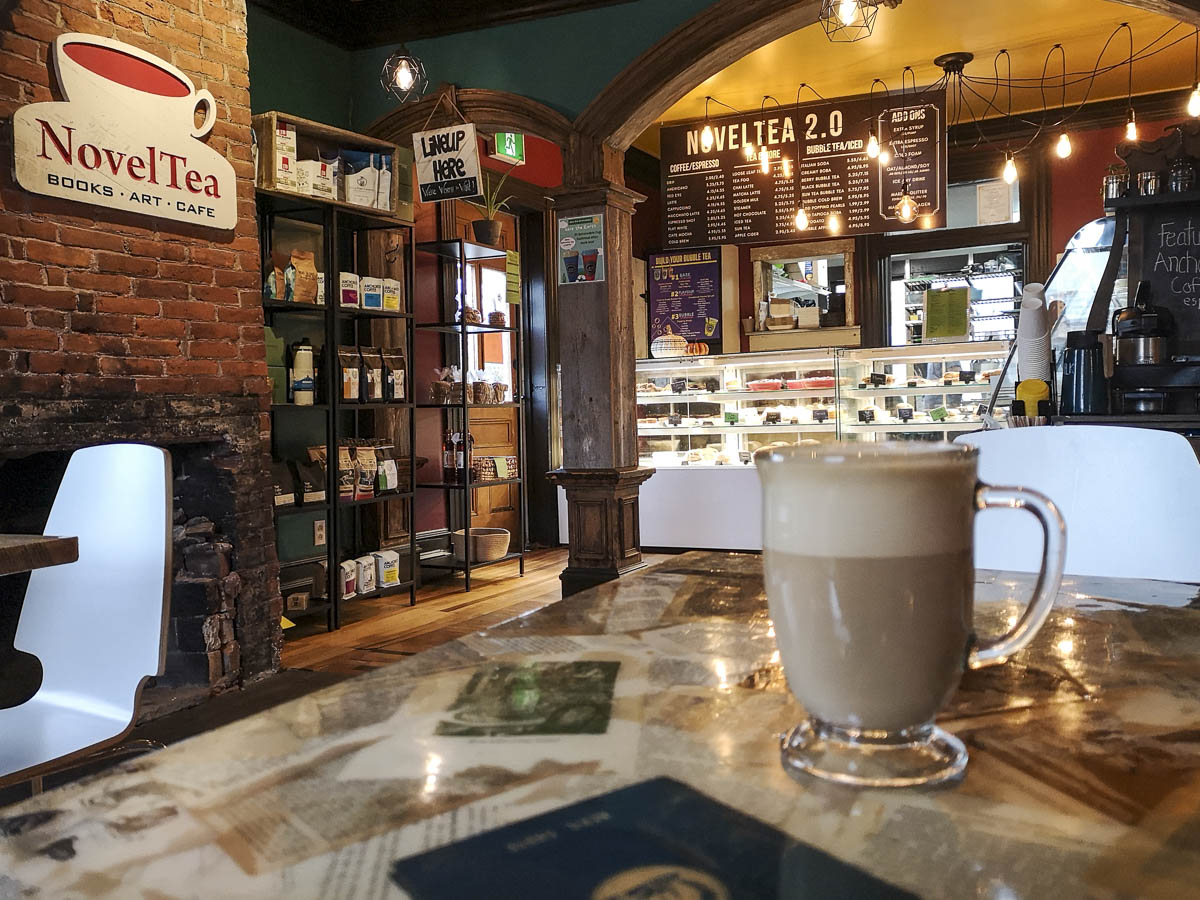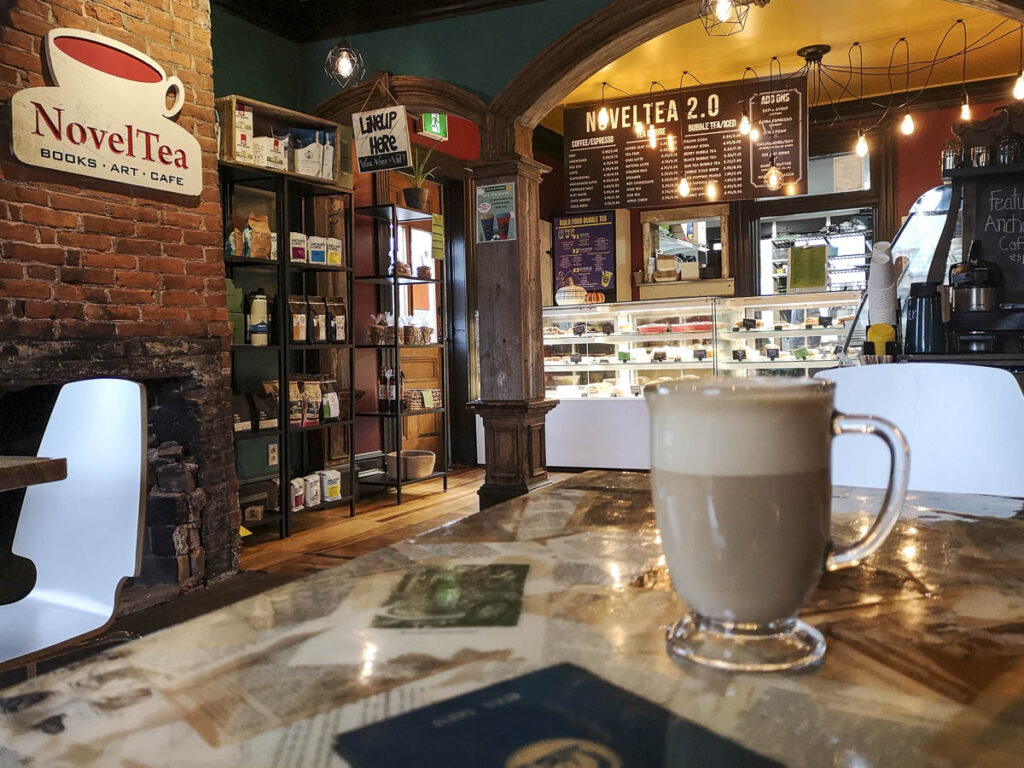 Café 311
Located just outside of Truro in North River, the fairly new Café 311 is stylish, quiet, and might just serve the best coffee I've had since arriving. It's the perfect place to take a laptop or a book and while away a couple of hours while indulging in multiple cappuccinos and snacks.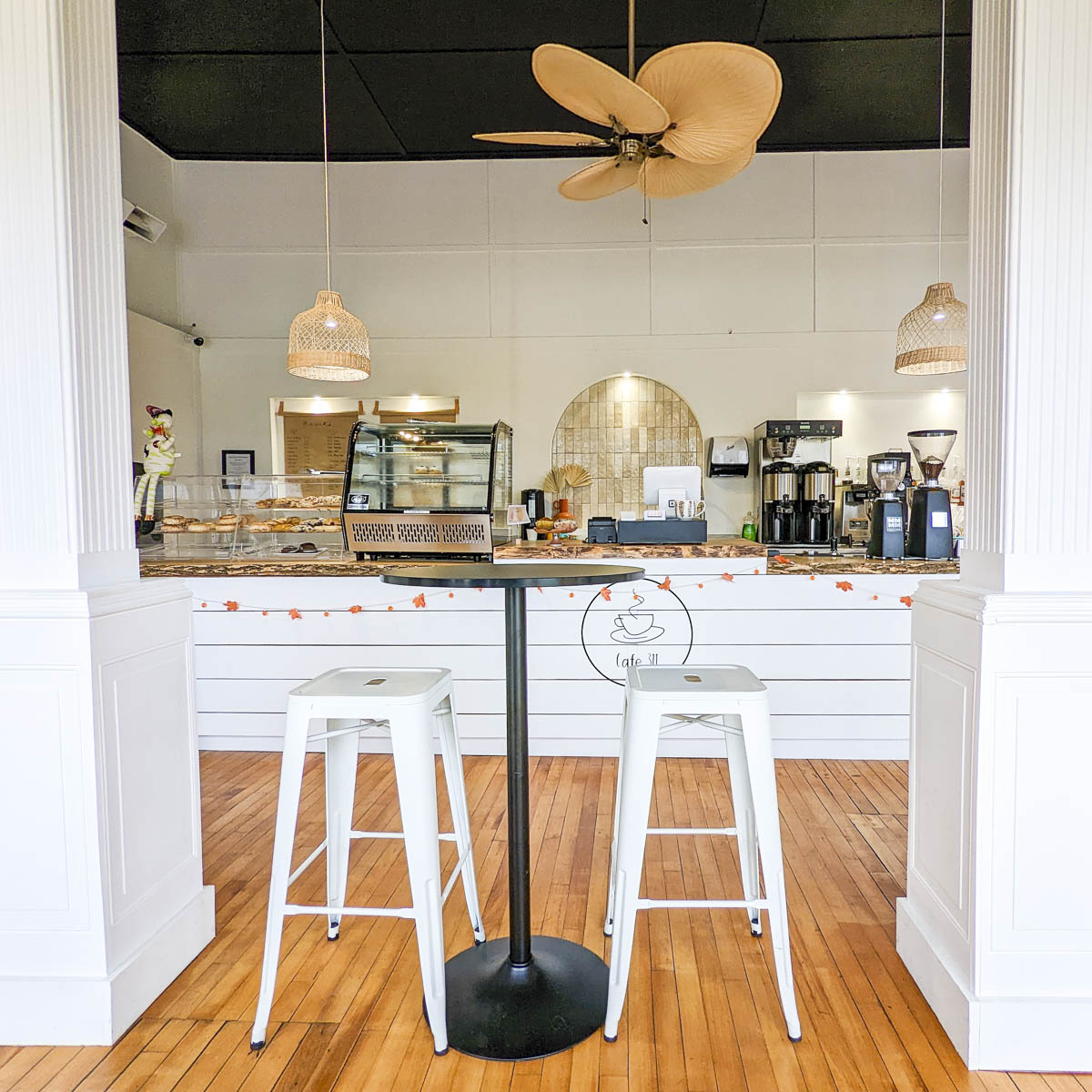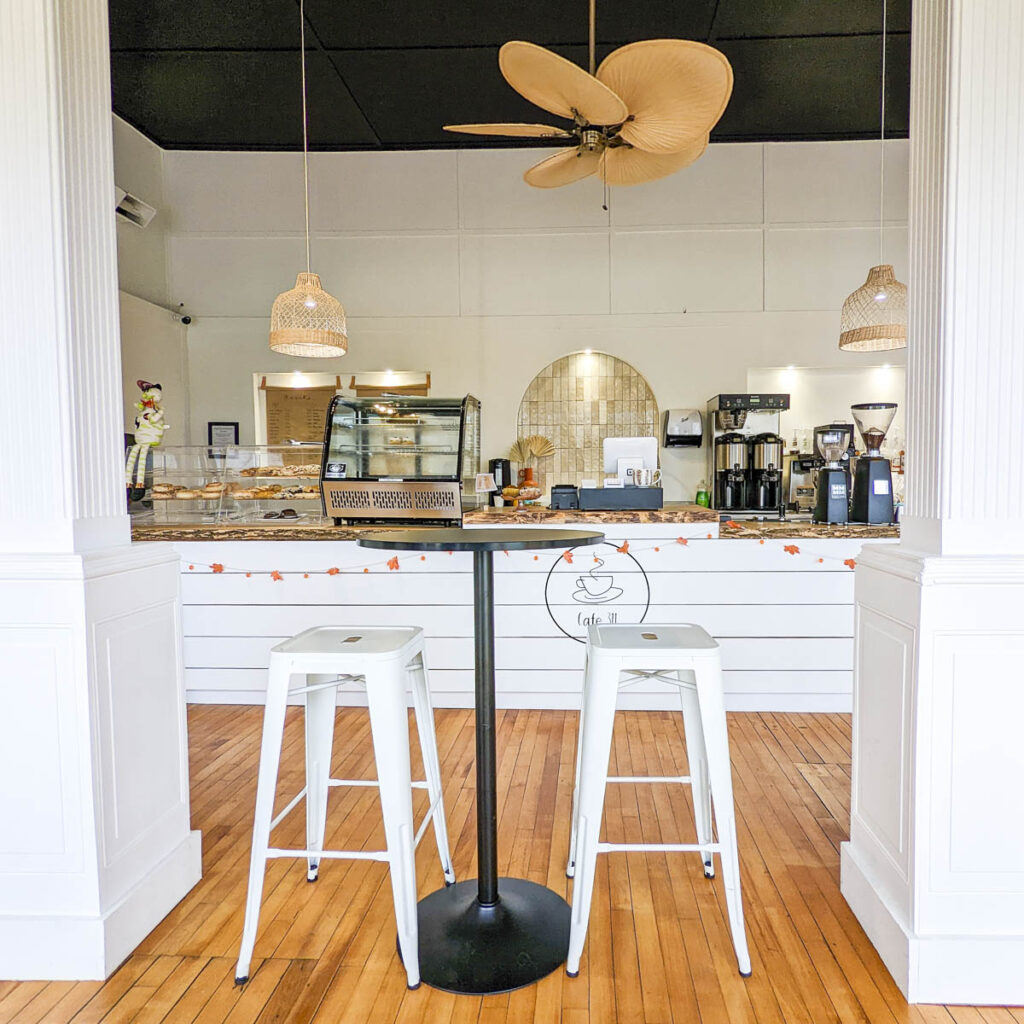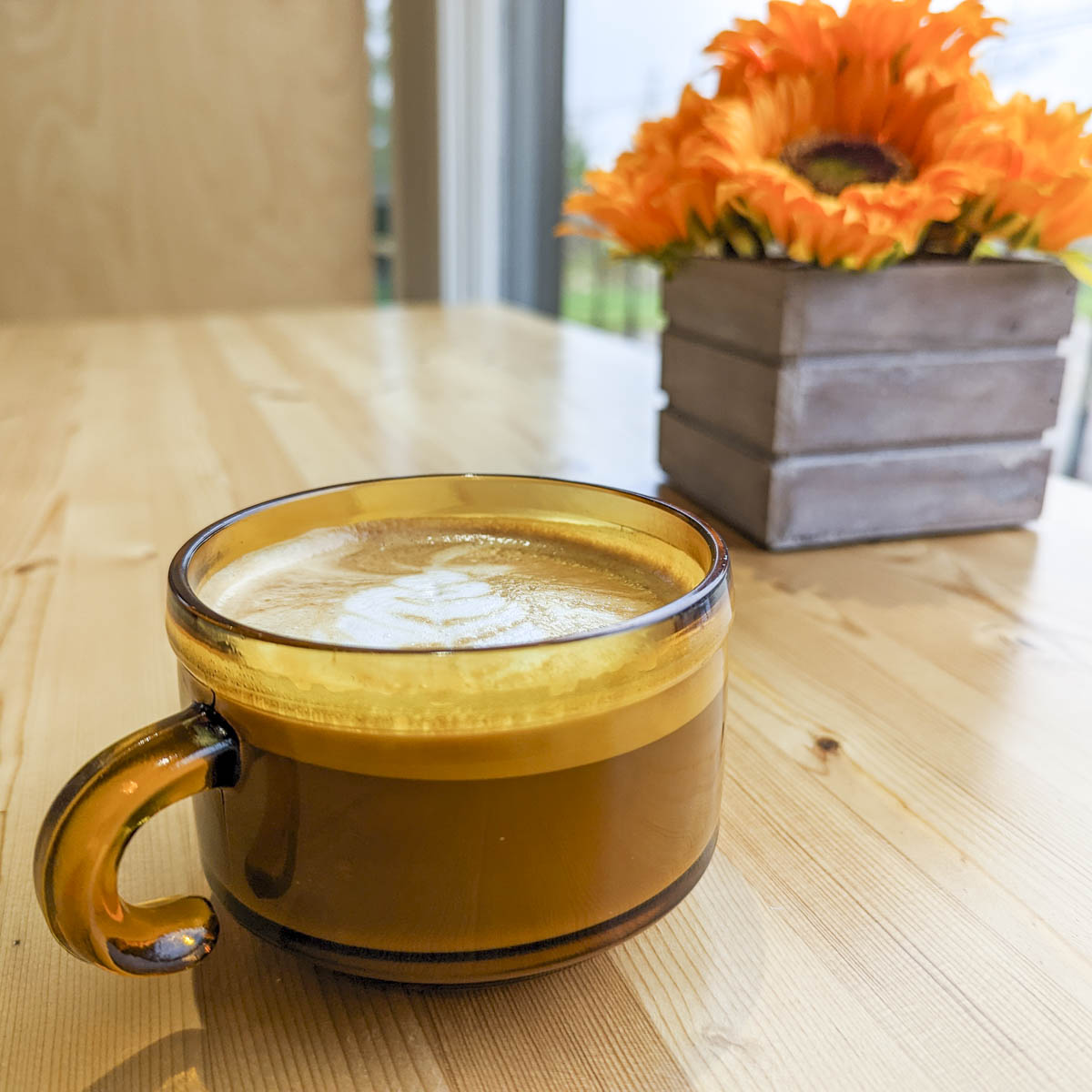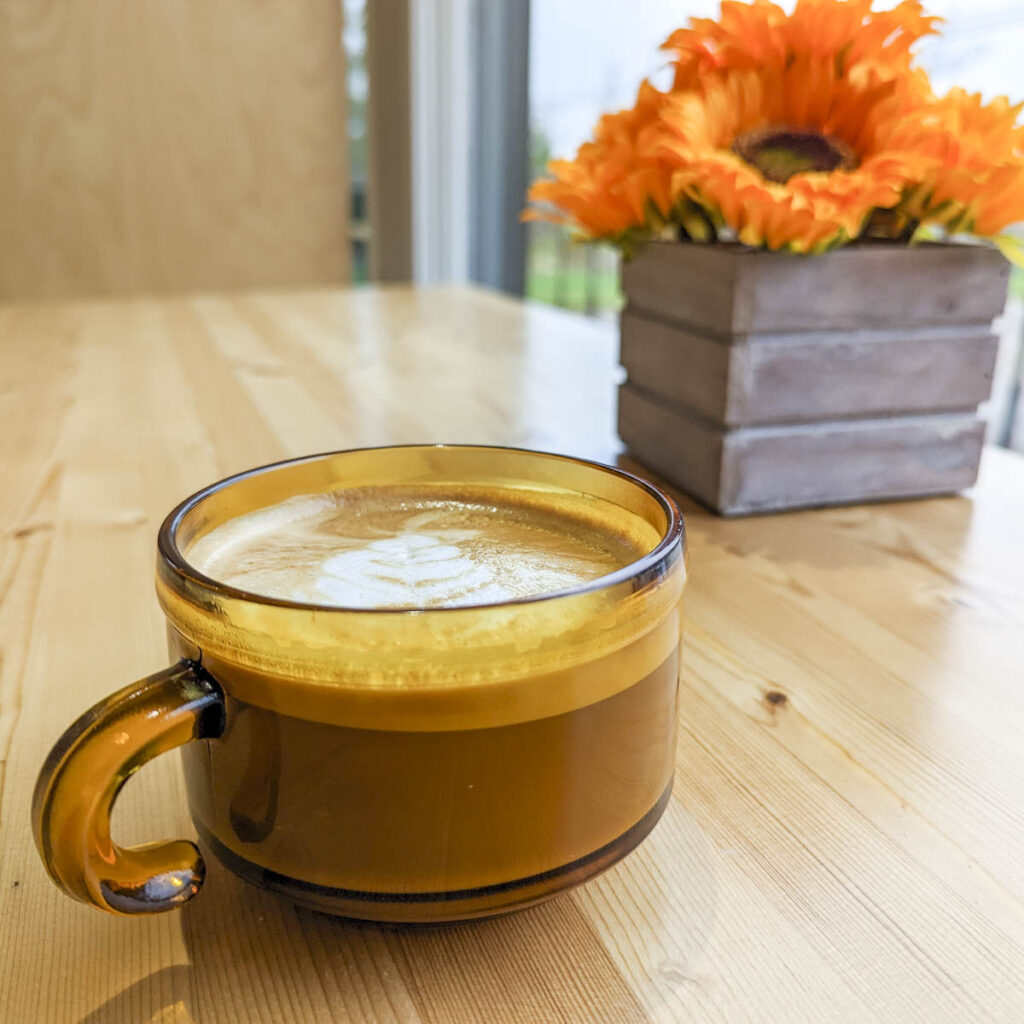 Sahla Thai
Located right in the centre of downtown is Sahla Thai. The service and food were very good, and Pete dove into the stir-fried spicy squid on coconut rice, impressed with how authentic the Thai flavours were. The Pad Thai is on my must-eat list the next time we go out for a meal.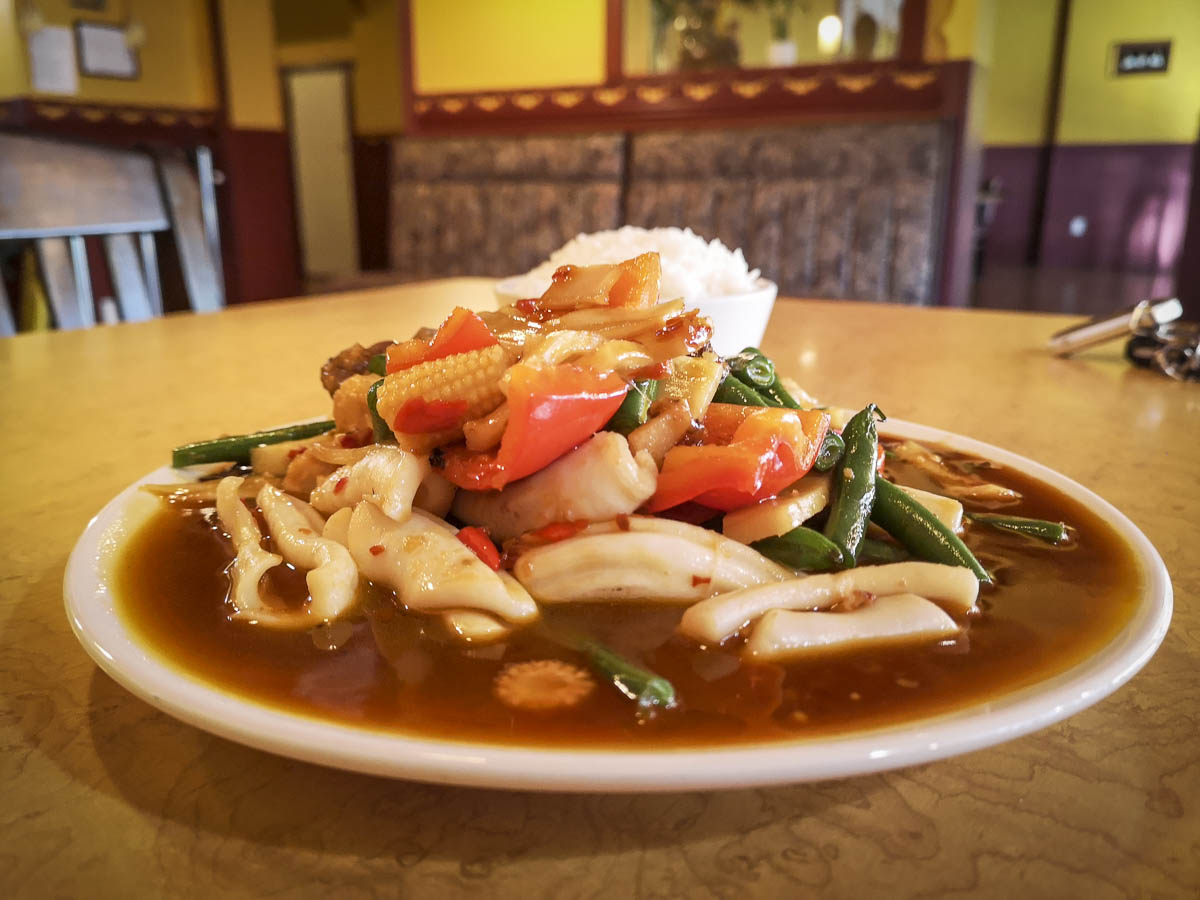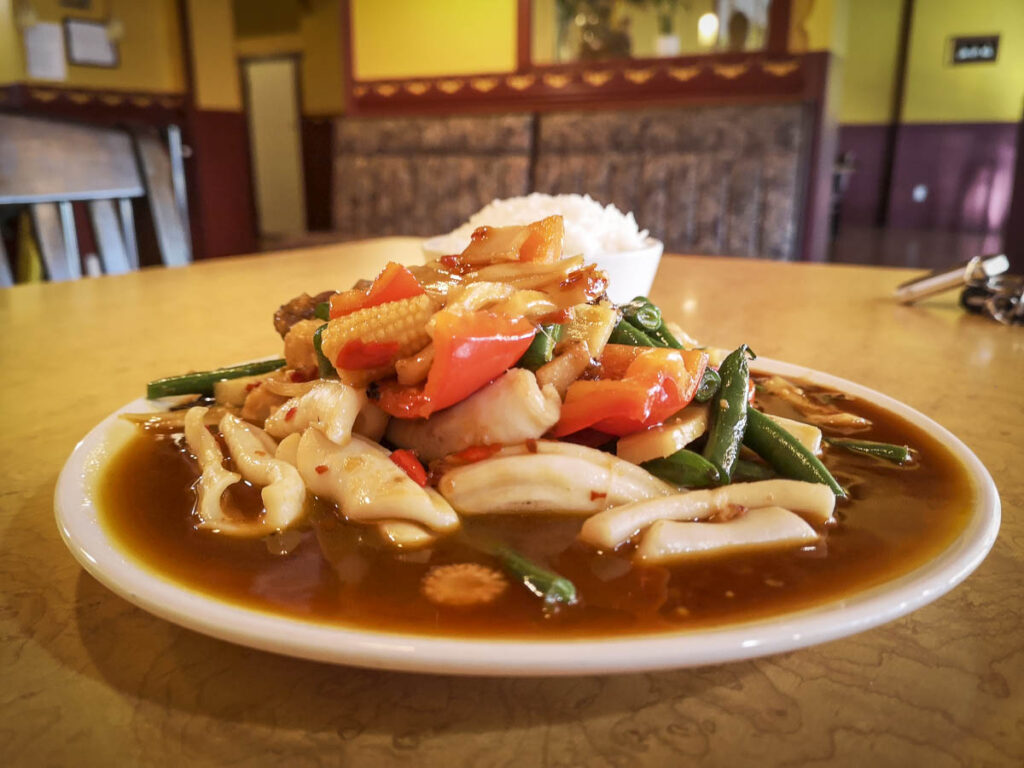 Hub Grub
Playing off the hub town moniker for Truro, this fast-food joint is on popular Inglis Street and is a perfect spot to grab lunch while shopping. Made from local, fresh ingredients, I ordered the popular maple bbq burger, and despite the meat being a bit under-seasoned, the soft bun and killer french fries made up for it.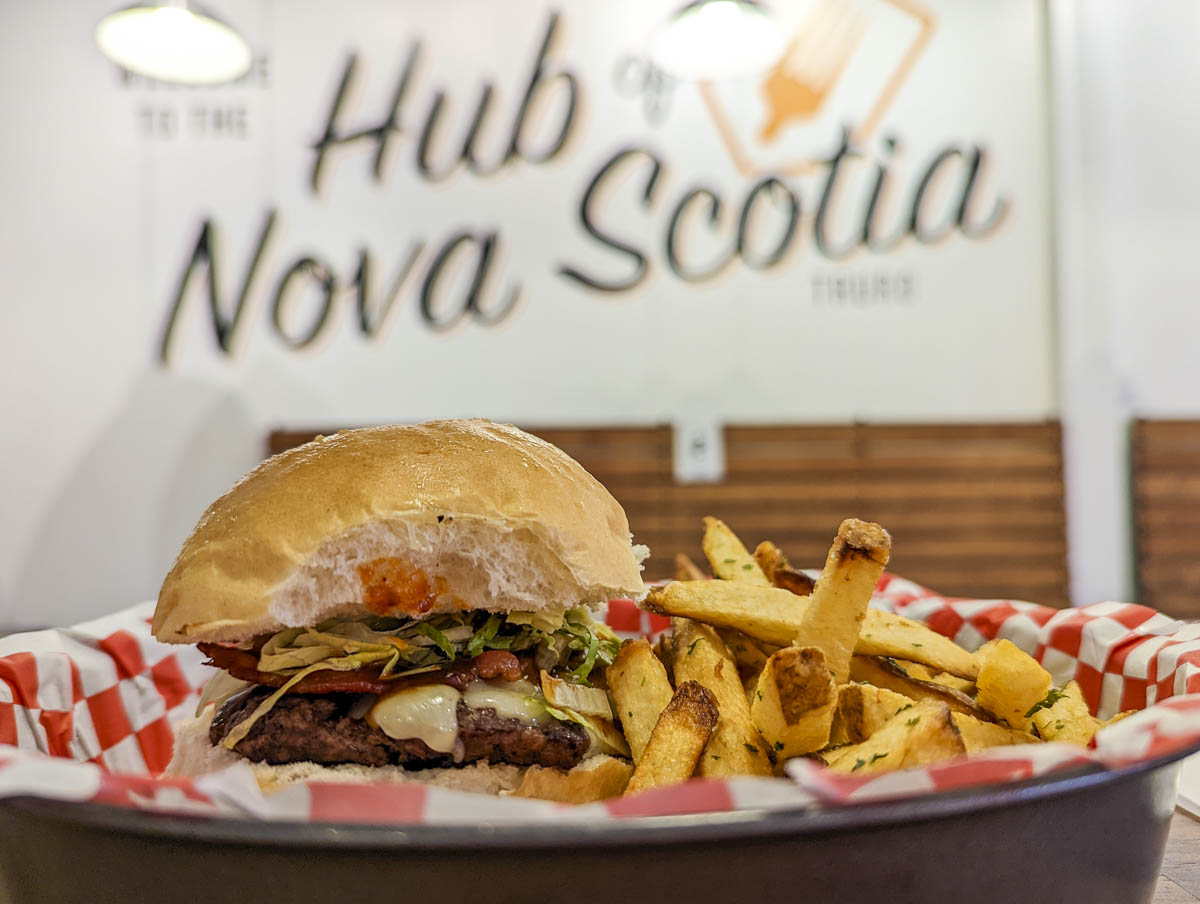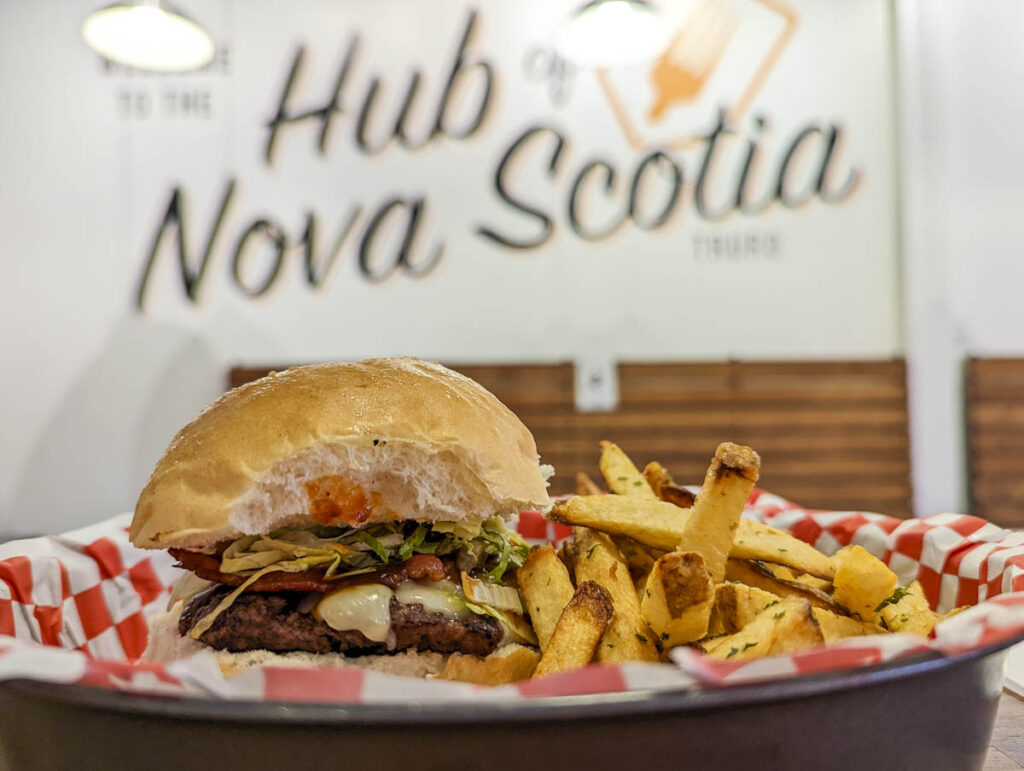 Bistro 22
Bistro 22 in downtown Truro is POPULAR. We tried to get a last-minute reservation on weekends a couple of times but weren't able to. We took a chance on a quick stop for a weekday lunch and lucked out by snagging the last table. Pete raved about the smoked salmon panini with his side of haddock chowder, and I enjoyed the chicken and cranberry panini. The side salads were also full of fun ingredients and flavour.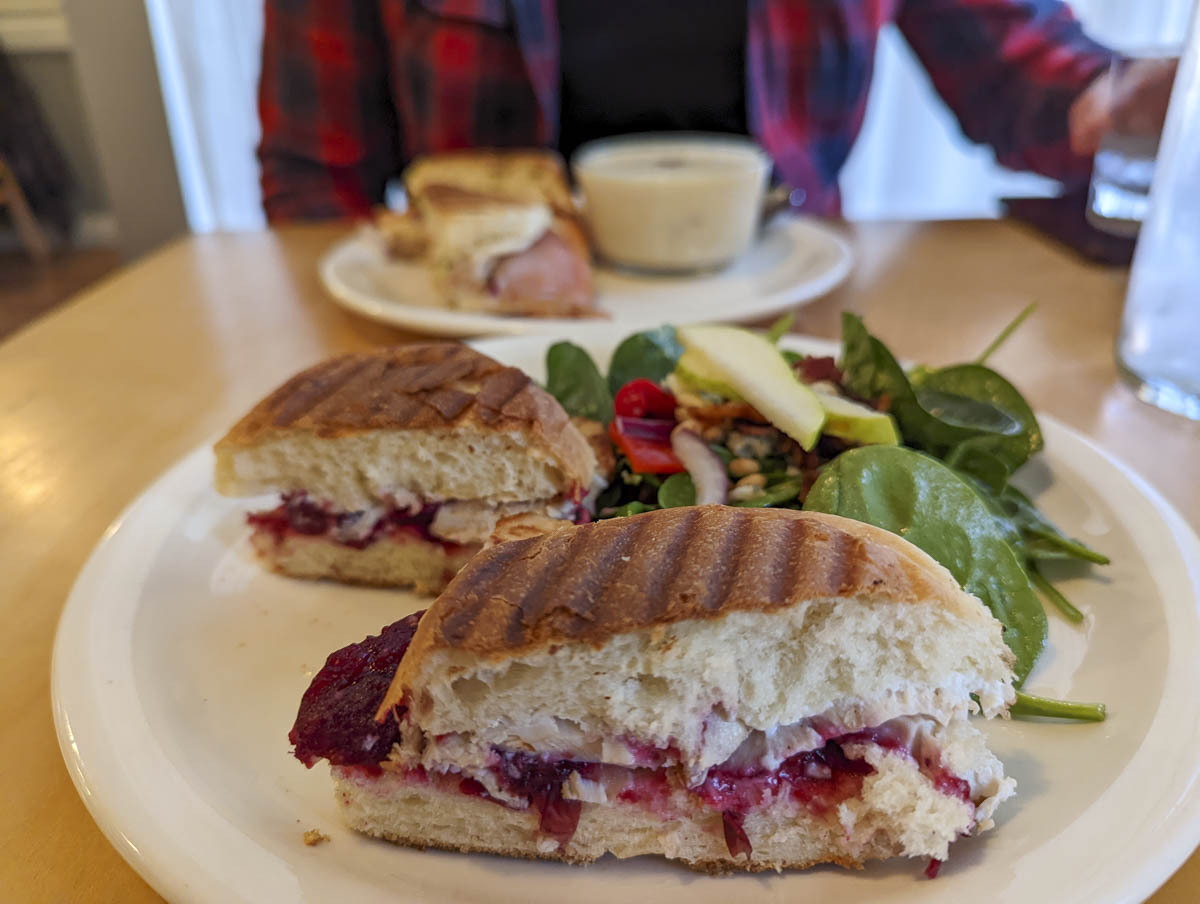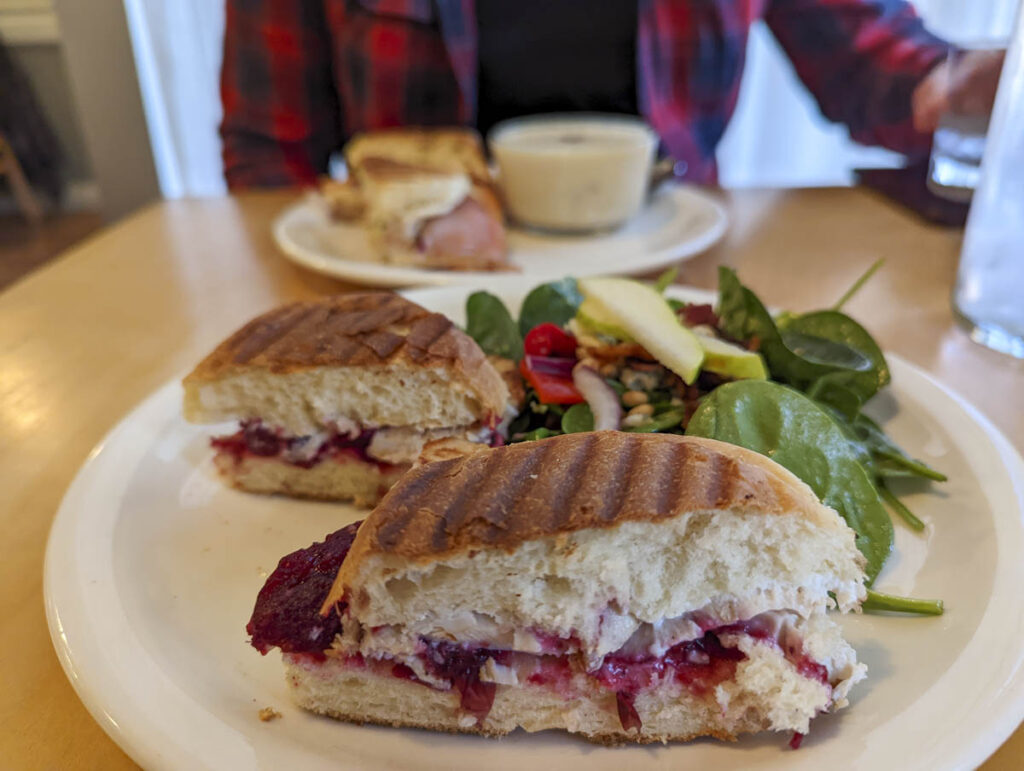 Murphy's Fish & Chips
Pete is ready to tackle every fish and seafood dish in the province and made a bee-line for the well-reputed Murphy's Fish & Chips. There was a line out the door waiting for a table and pick-up orders. The restaurant is decked out in a nautical theme with buoys, fishing nets, and other garb hanging throughout. The service is warm and kind, and when his food arrived, Pete soon knew why they had won awards for their fish and chips. Two giant pieces of golden fried haddock were accompanied by crispy french fries that overflowed the plate. It was a classic maritime meal that did not disappoint.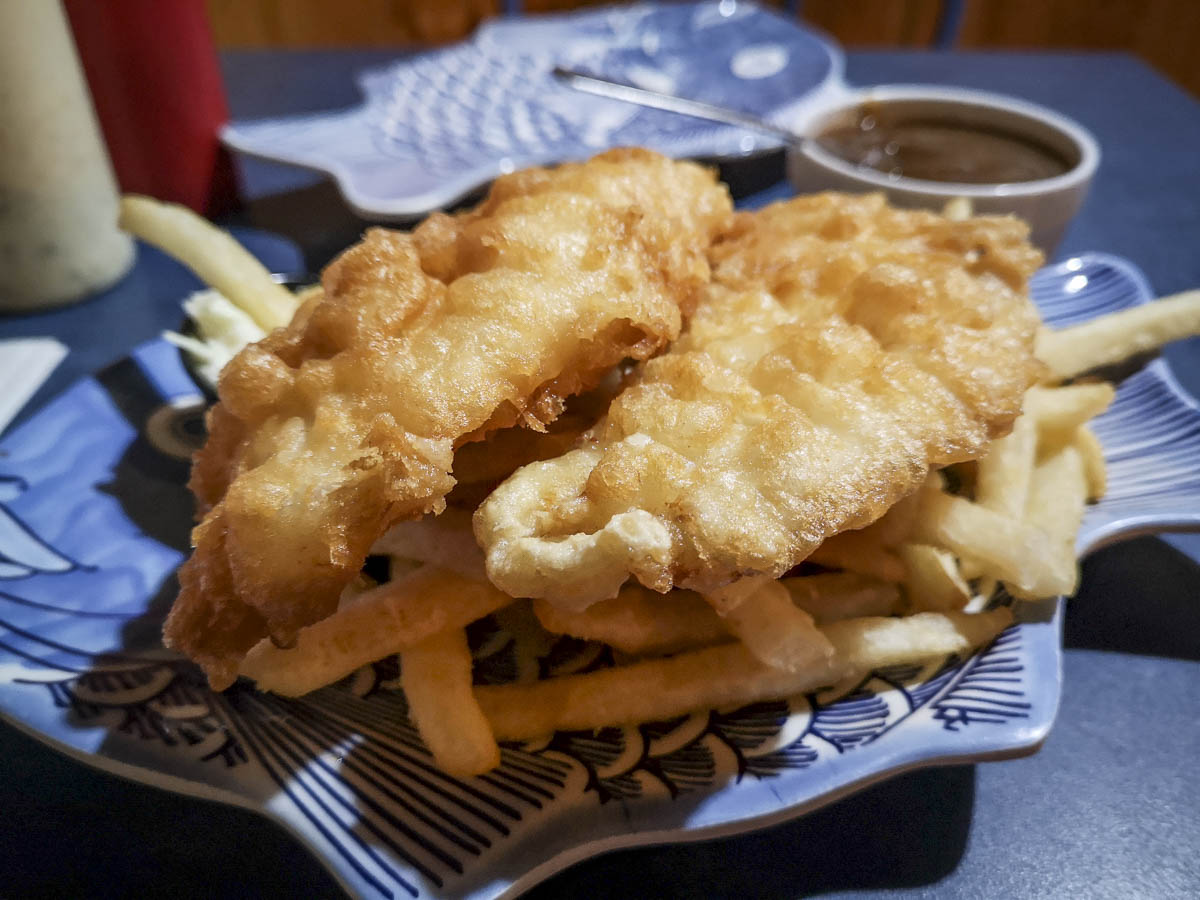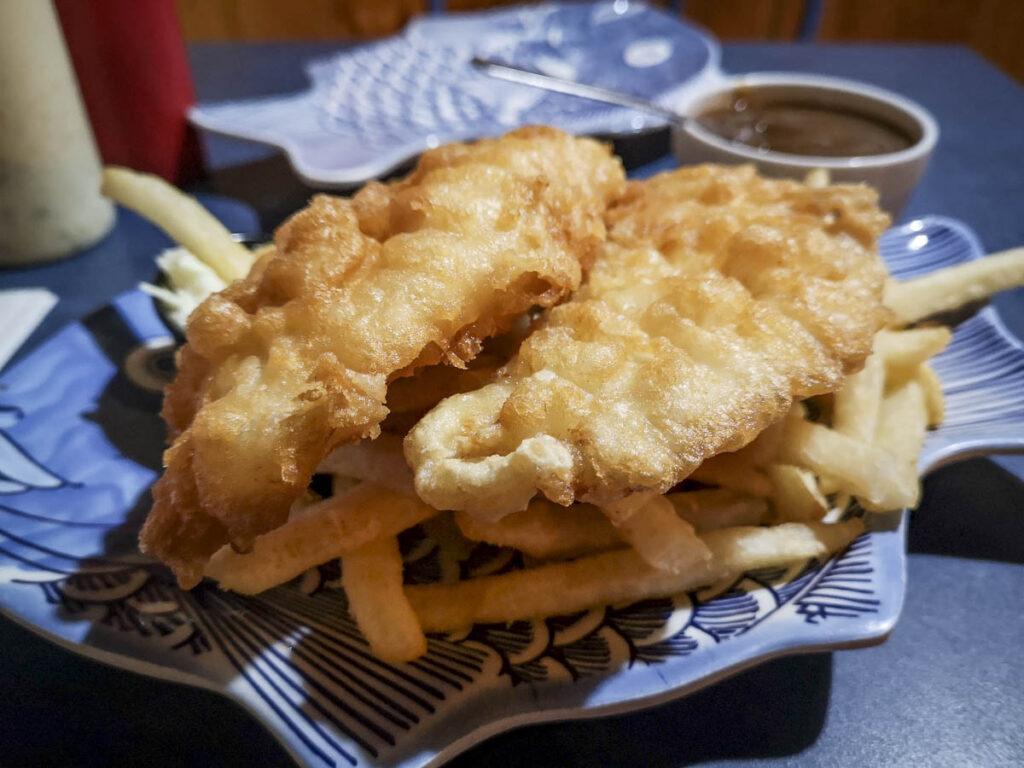 Great British Grub Café and Bakery
Craving a succulent meat pie or a traditional British breakfast? If so, the Great British Grub Café and Bakery is where you should head. They're only open for breakfast and lunch, and there are daily delicious lunch specials and a variety of freshly baked meat pies and Cornish pasties. Pete only had time to grab a Guinness steak pie and fish cake to go, but it fueled him up for the afternoon. It's comfort food at its finest.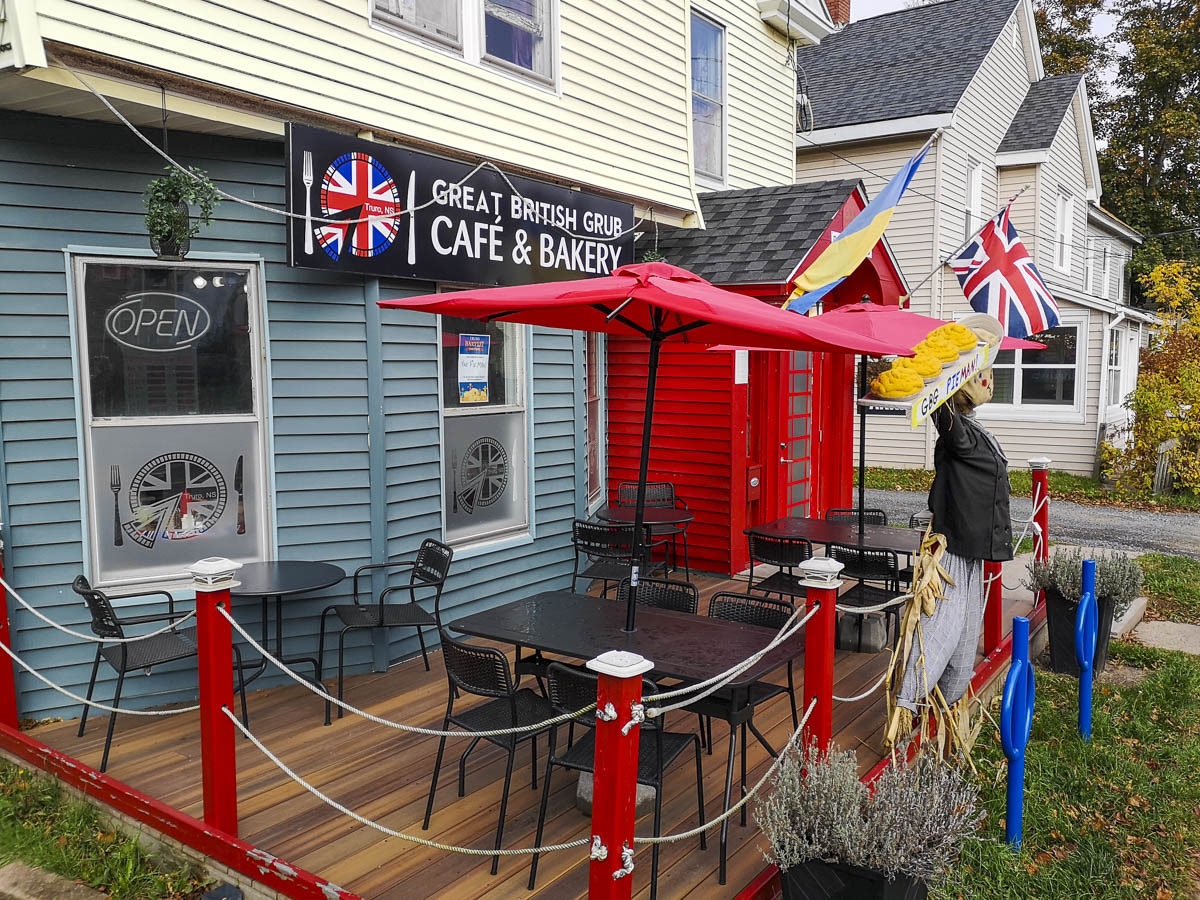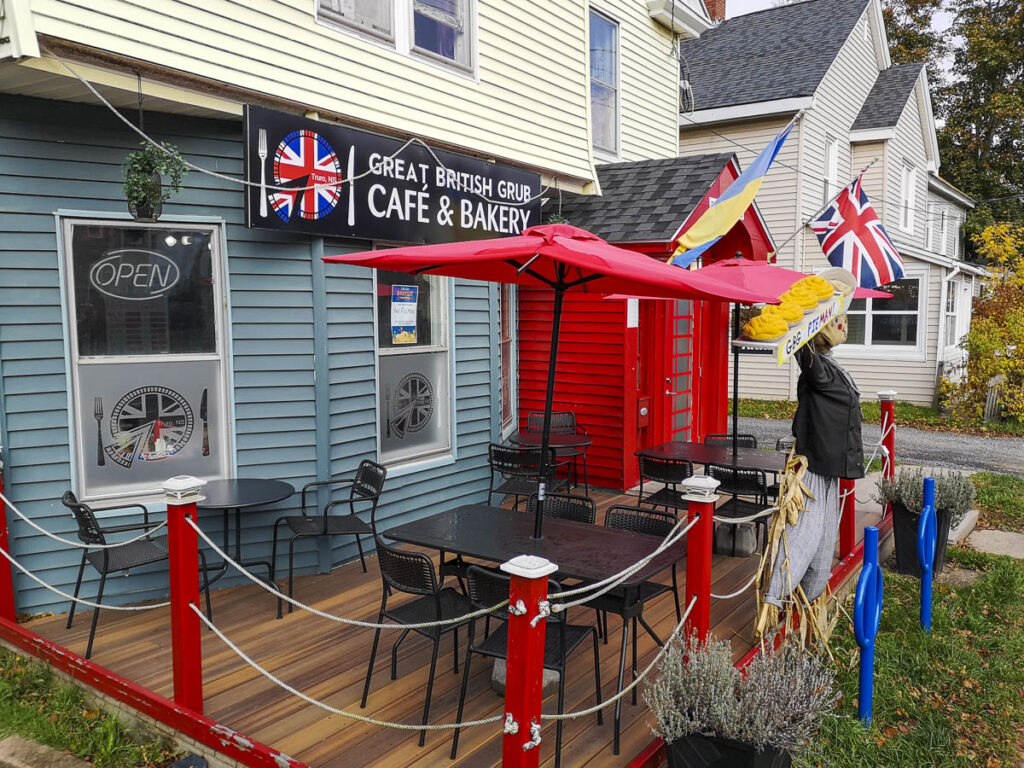 Other restaurants we will be trying: Nook & Cranny, Frank and Ginas, Fletchers, Roadside Willies, Belly-Up, and Mary & Larry's Diner (Fish and Chips)
Other cafés worth mentioning: Red Knot Bakery, Aroma Mayo, Coffee Barn
Pubs, Distilleries and Craft Breweries in Truro
Another lovely surprise for us is the ingenuity of area residents to provide some excellent craft beverage options, from brews to liquors.
Raging Crow Distillery
I could have spent a few hours at Raging Crow Distillery to taste every option. Because everything made onsite is small-batch, owner Jill Linquist clearly has fun trying all sorts of different concoctions, and she also clearly does it well. (I went home having purchased almost everything I sampled.) Notable spirits include the Crow's Nest Rum which ages for a full year in an actual crow's nest situated right outside the distillery (exposure to elements ensures it tastes like it has been aged for much longer), and the Zero Gin, which tastes remarkably similar to regular gin, but with no alcohol.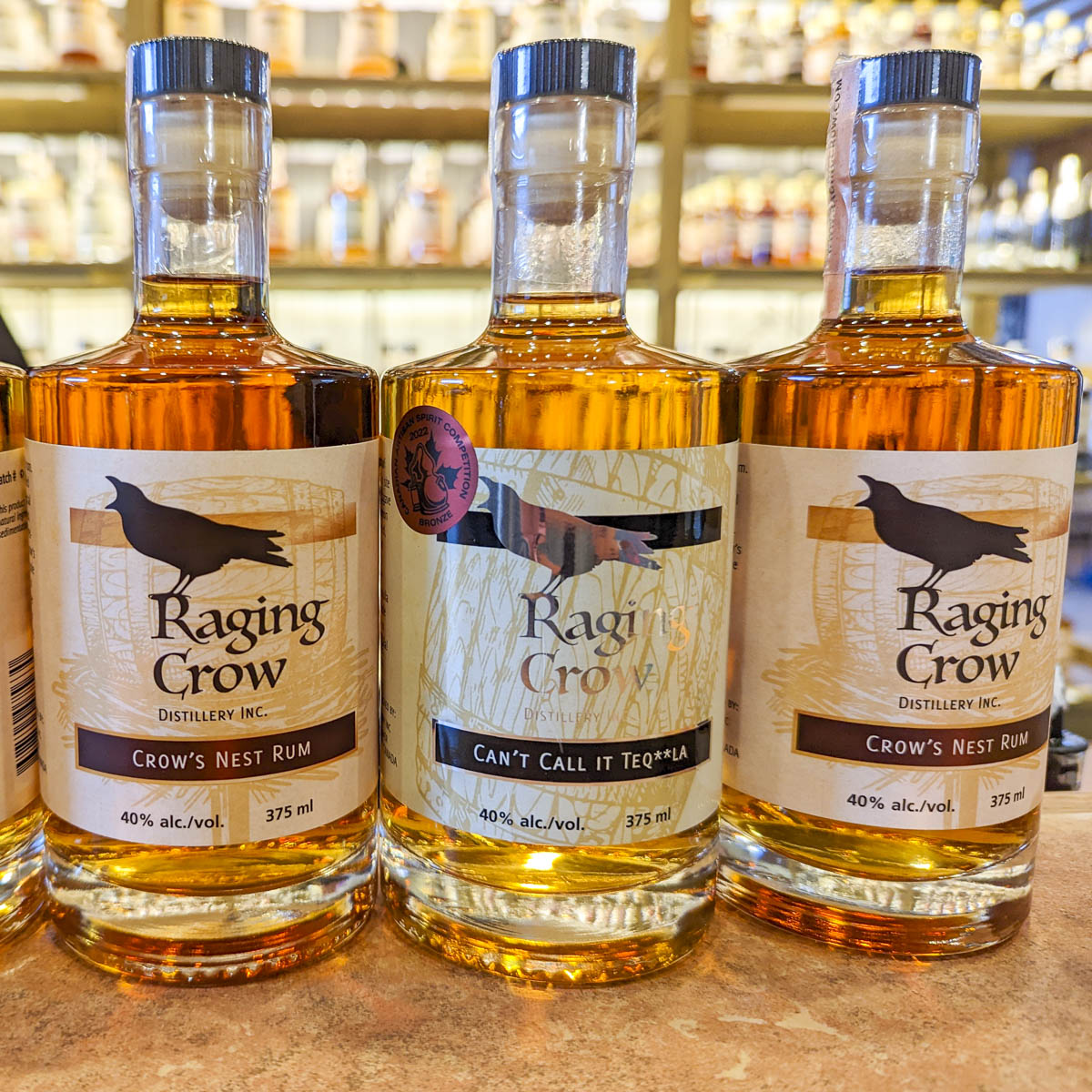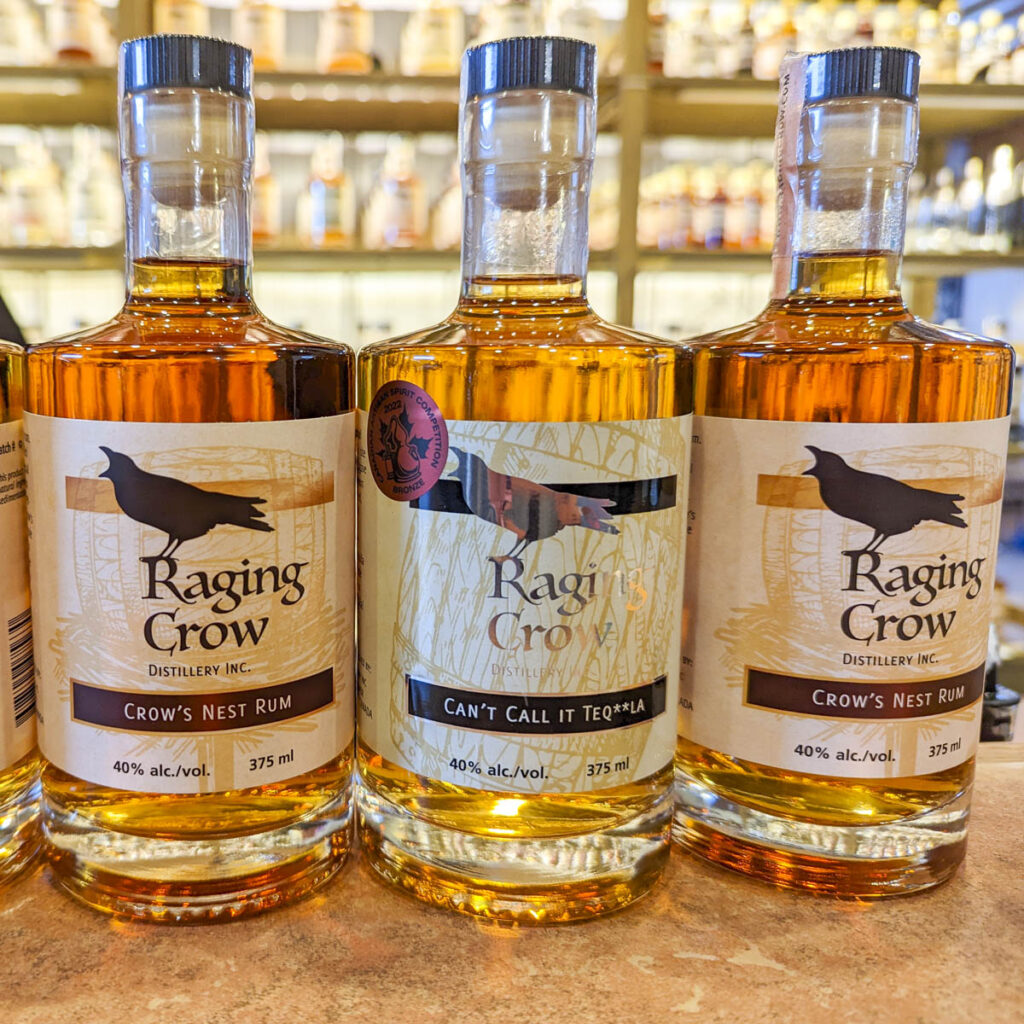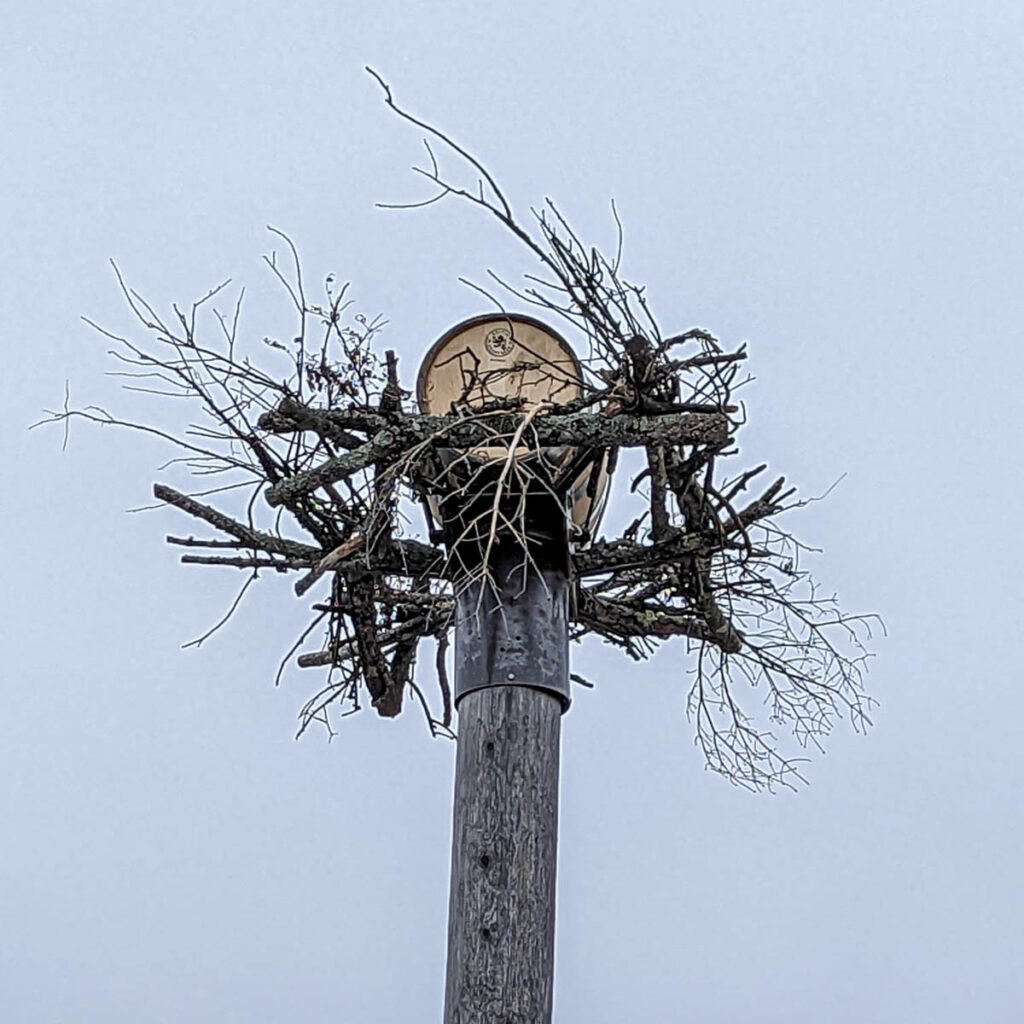 Truro Brewing Company
Truro Brewing Company was founded in 2019 out of a love for brewing and sharing great beer. It's named after the town that Jana & Patricia Dellapinna are proud to call home. Pete has done full due diligence and sampled a number of their beers on tap. His favourite so far is the Trackside APA followed closely by the Cobequid Bay IPA. The space is cozy inside, and there is frequently live music to enjoy with your pint.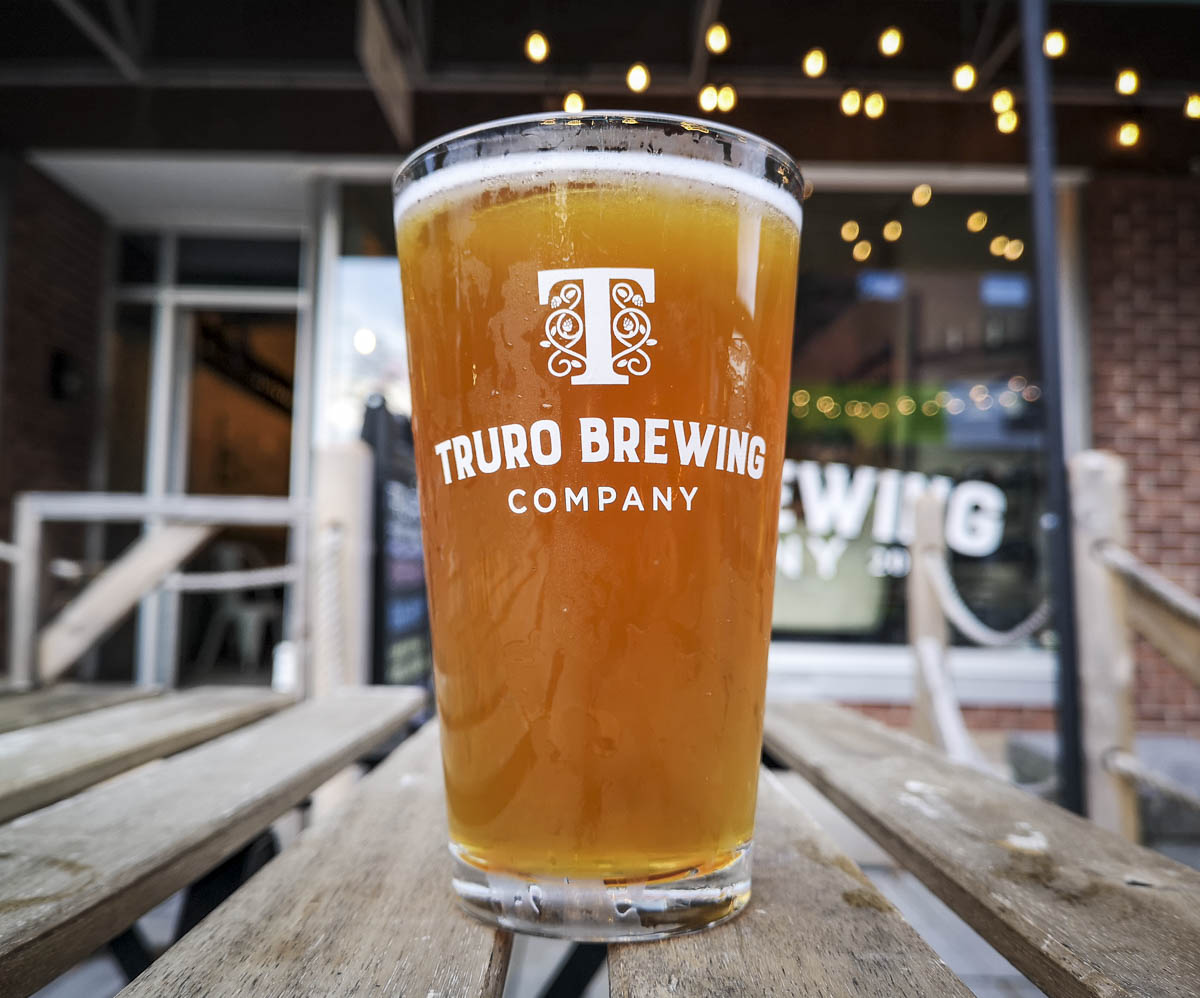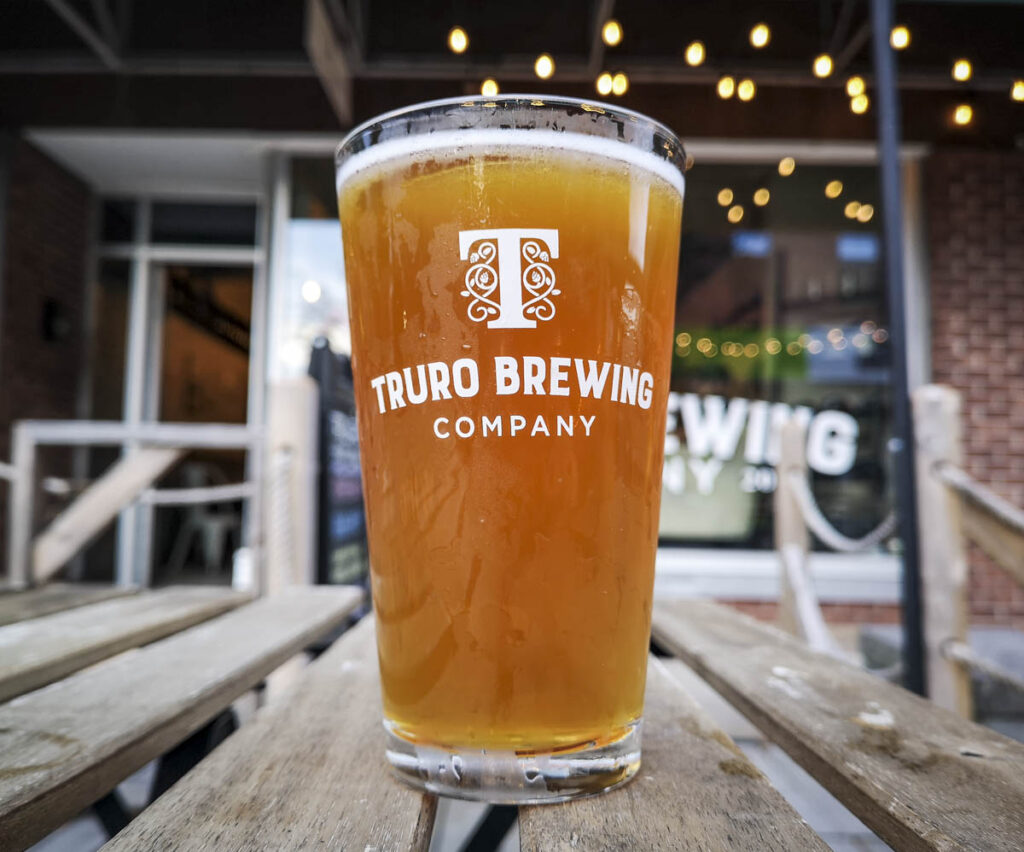 What to Do in Truro
Victoria Park
We arrived in Truro just over a week after Hurricane Fiona drove through, and Victoria Park was one of her largest victims in the area. A 3,000-acre park right in the city, we were eager to walk the paths and find out for ourselves why it is so beloved. The park has since re-opened for the public to enjoy again. And it's open year-round, but the trails are not groomed in the winter, and spikes are recommended. Rest assured, we'll be back again to explore more of the over 75 km of trails, find the waterfalls, and get some trail riding in when they reopen.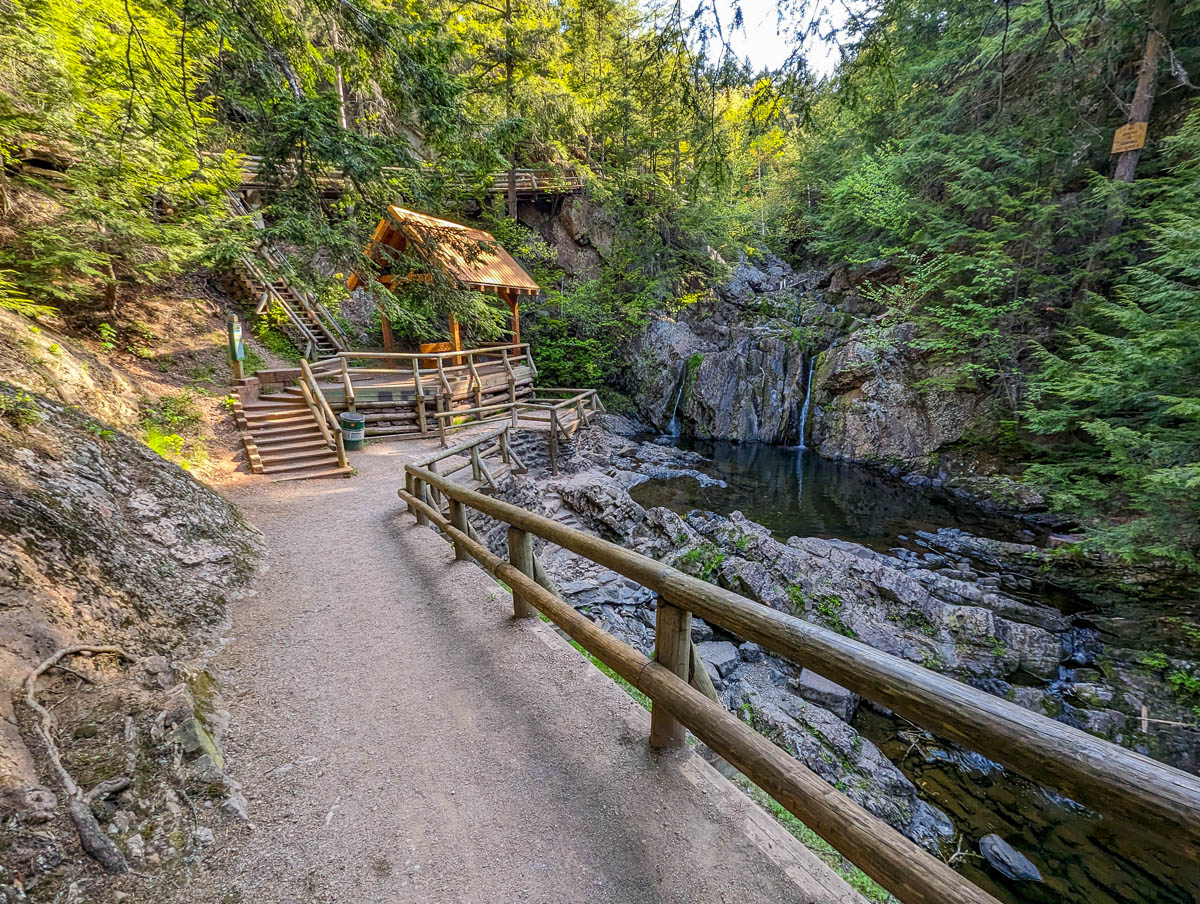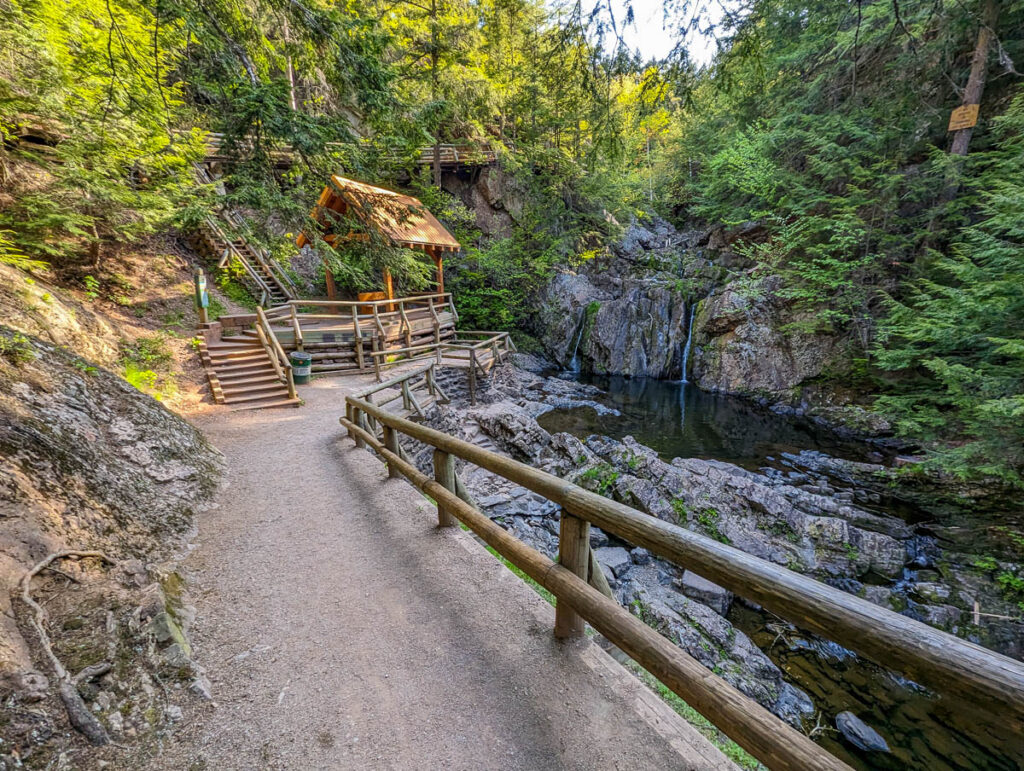 The Railyard
We also had no idea that the southern end of Victoria Park is some of the best and most accessible mountain biking in Nova Scotia. The Railyward Mountain Bike Park has over 100 (40km) of trails, and there is something for every skill level. One of the trails that was open was the Reservoir Trail, an easy 6km loop that hugs the main water reservoir for Truro. Despite the grey skies, the leaves were in full autumn colour pop, and Pete only came across a couple of other cyclists and a few who were taking a nice fall walk. There's so much more to explore, and we can't wait to get out again!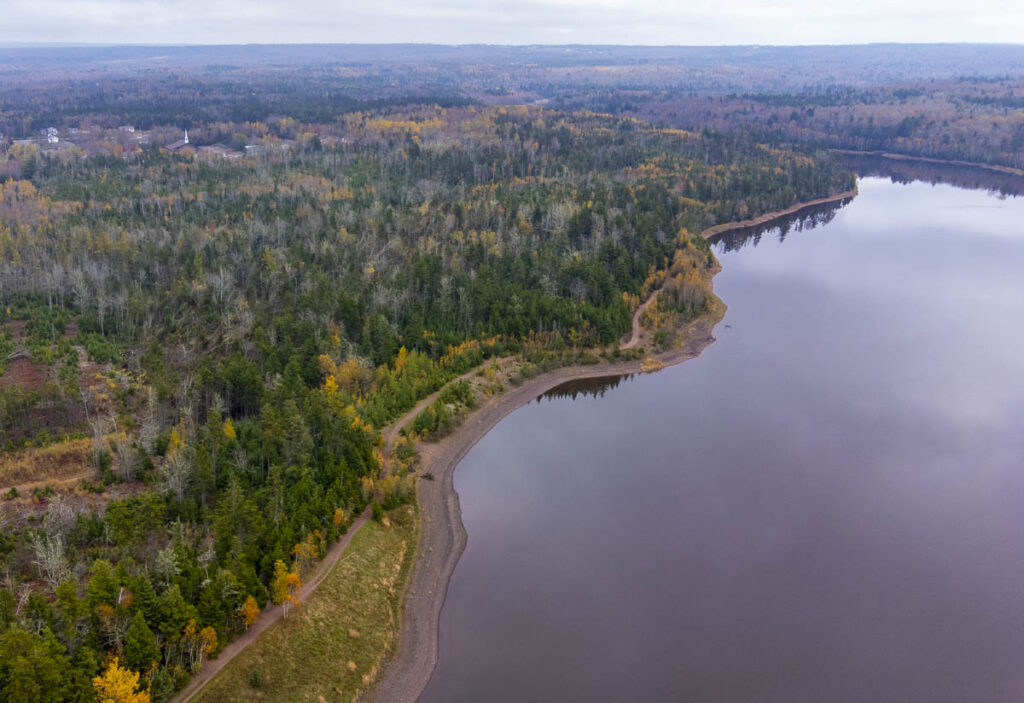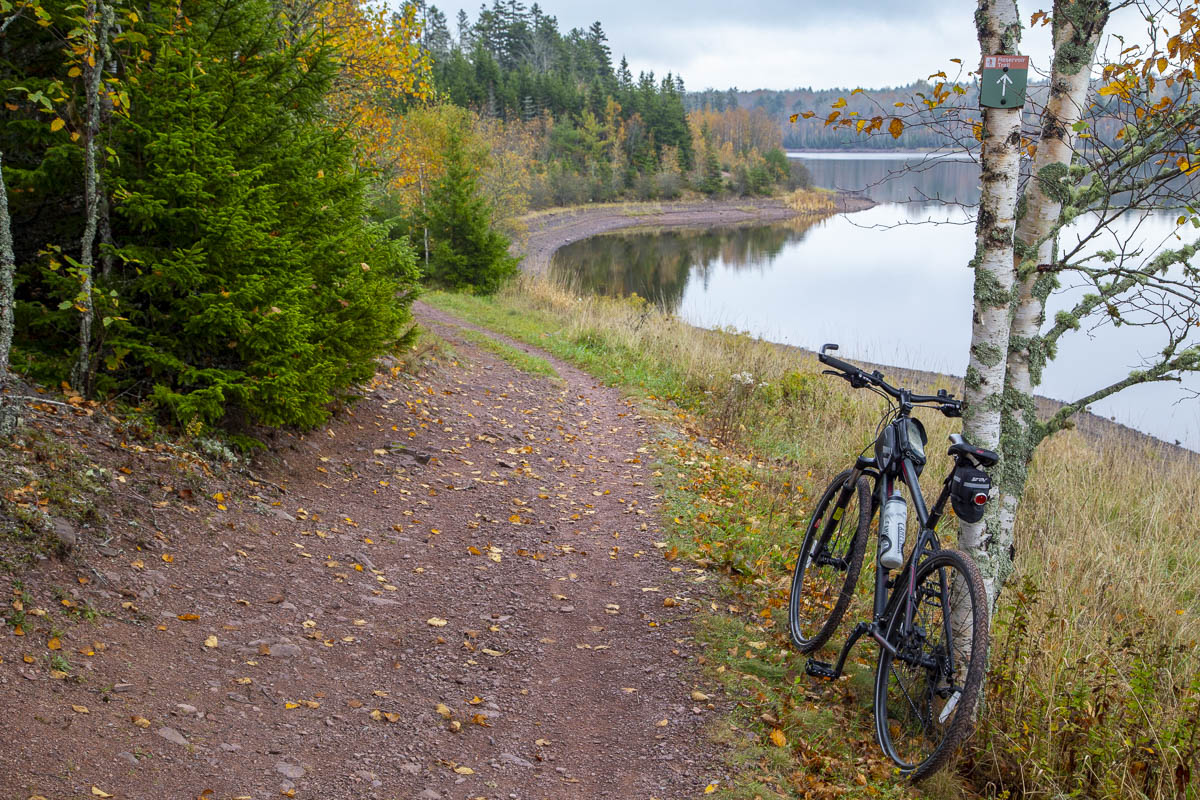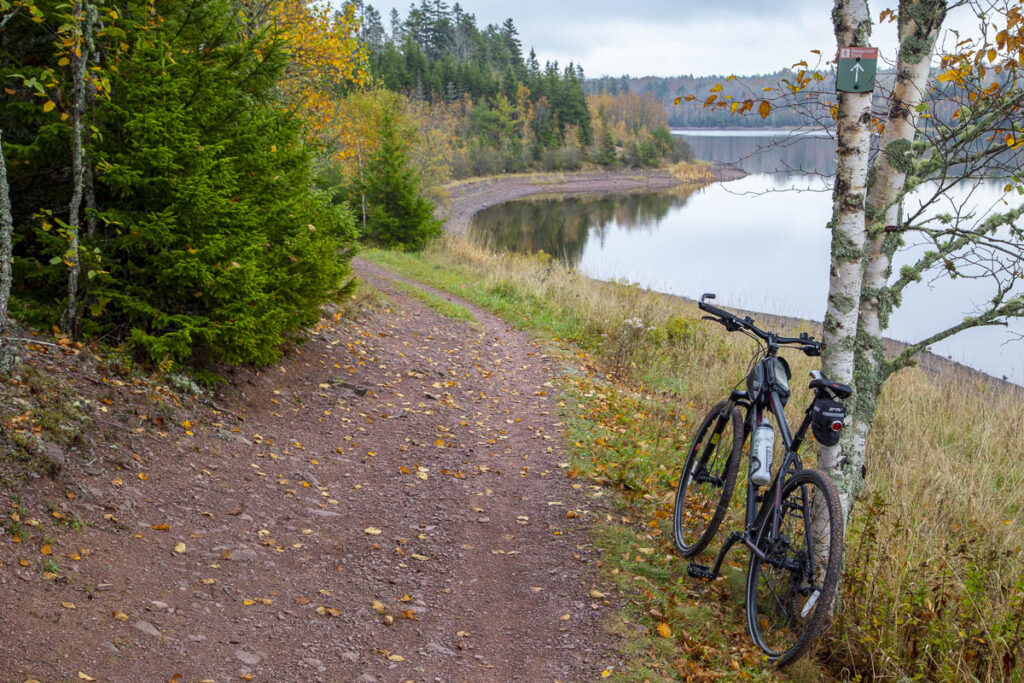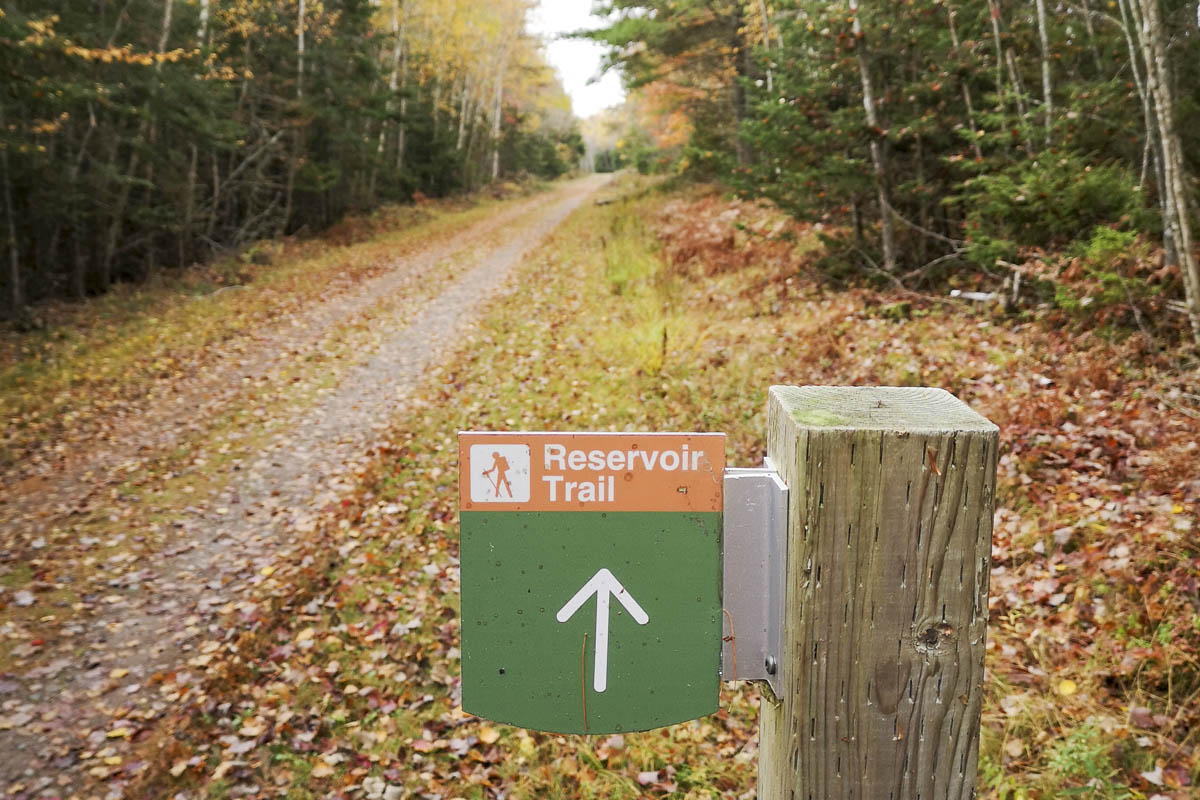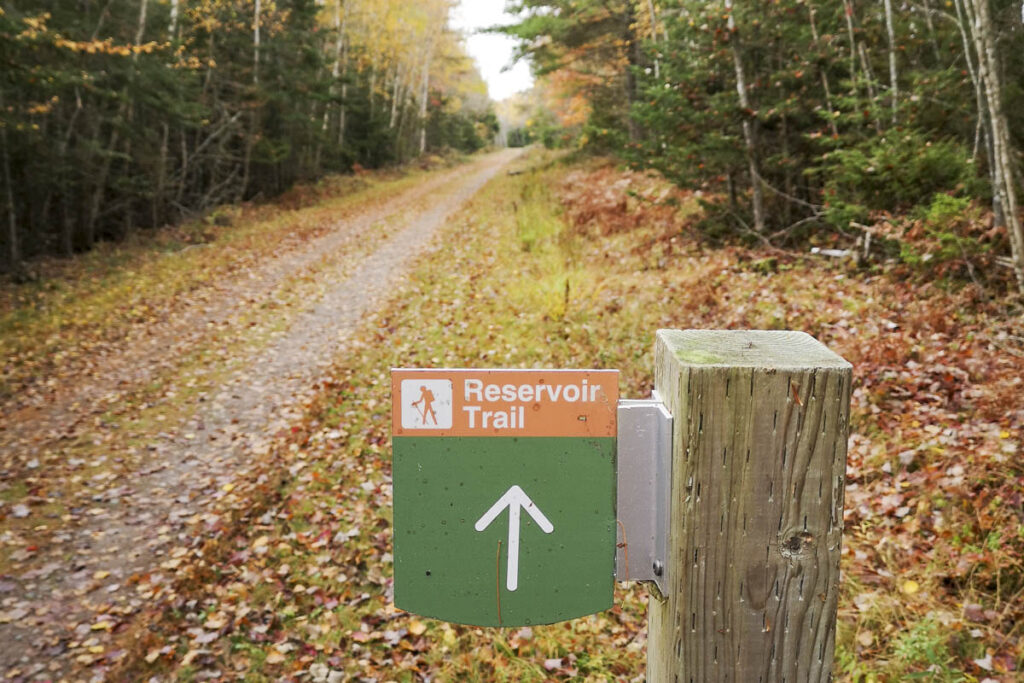 Cobequid Trail
Runners, walkers, and hikers rejoice as the Cobequid Trail runs right through the heart of Truro. It's an 18 km walking and bicycling trail network, and it's open year-round. One of the most scenic sections that we saw is the trail between the Old Barns and Cobequid Bay Lookoff trailhead. There are amazing views of Cobequid Bay and Salmon River and many spots to watch the tidal bore. Inside tip – there is a small parking lot where he set off on his bike and went to the Old Barns, where the trails start.
Click here for a detailed Cobequid Trail map.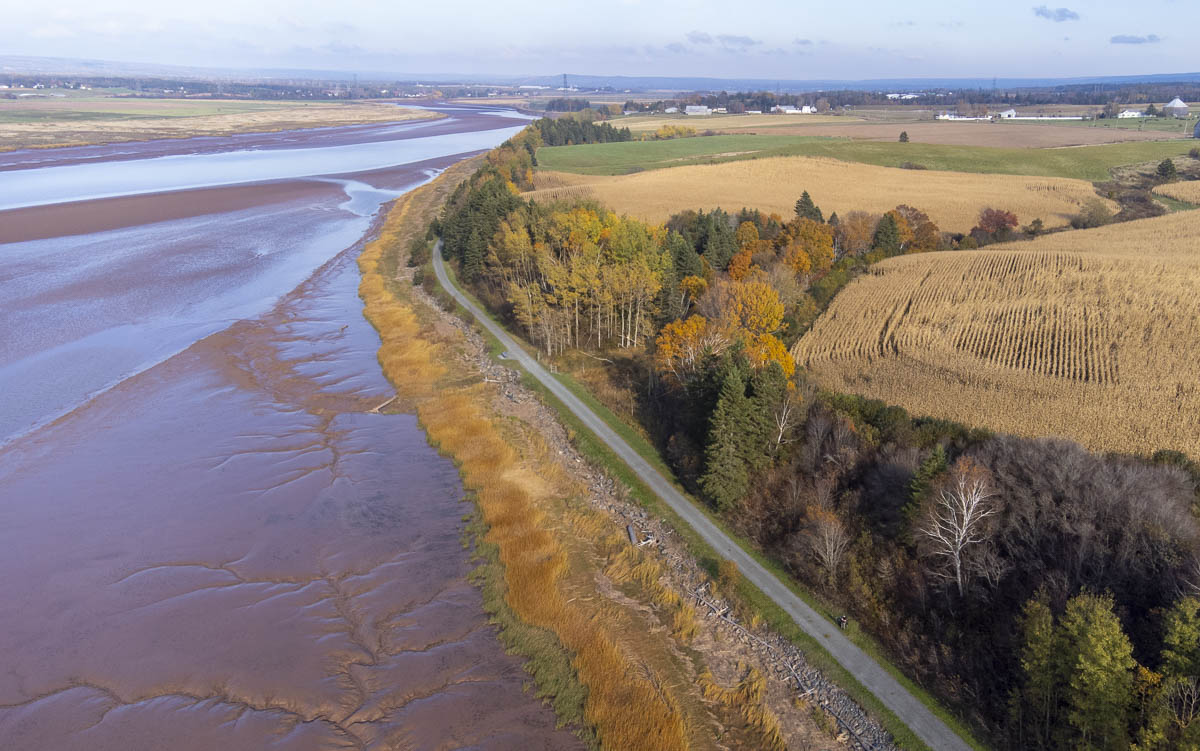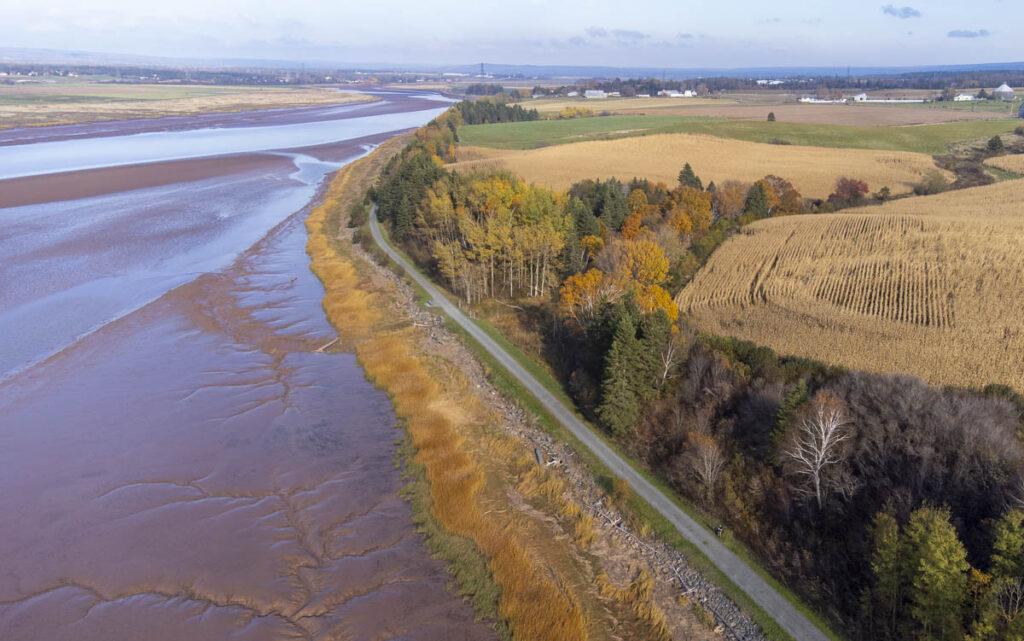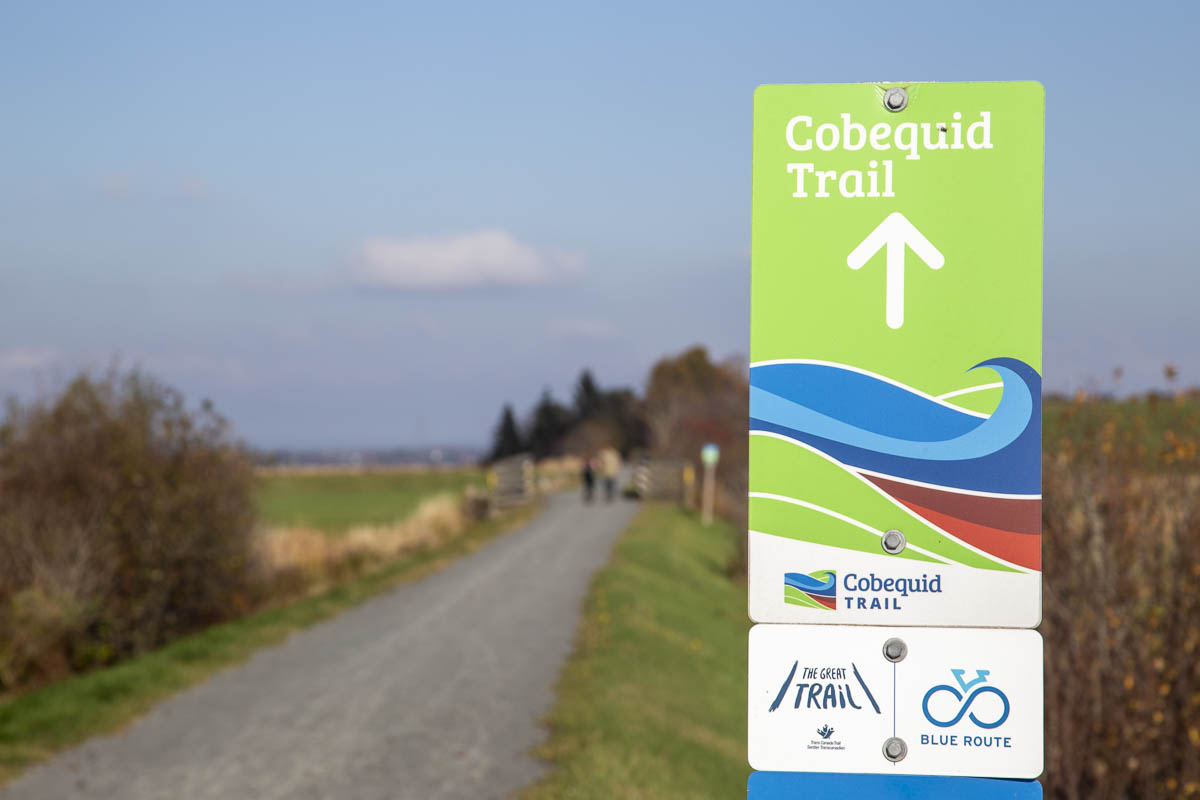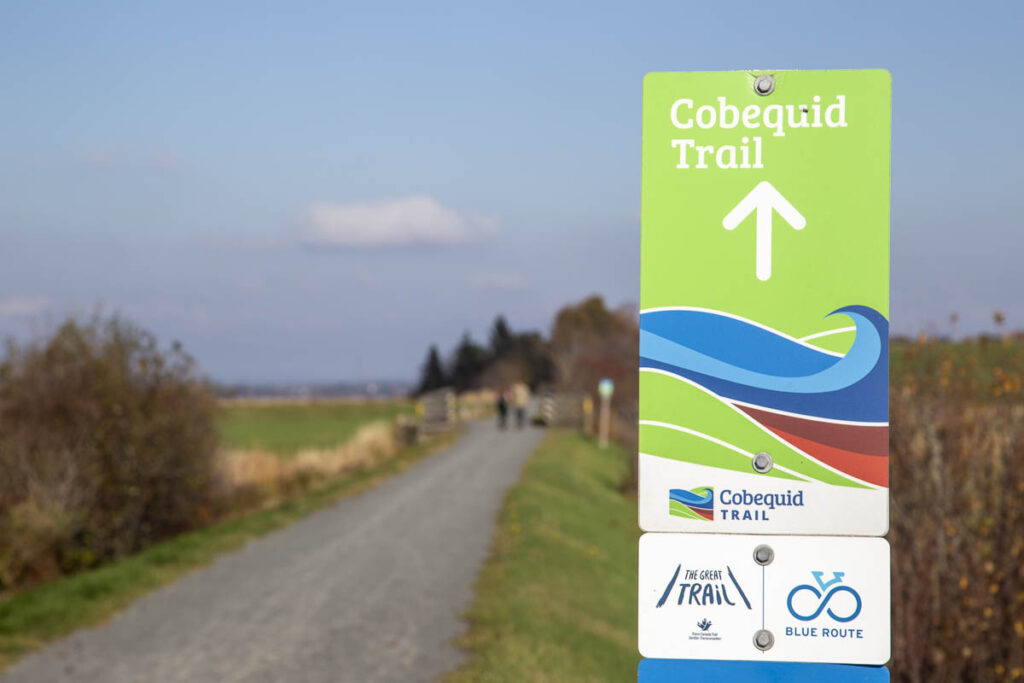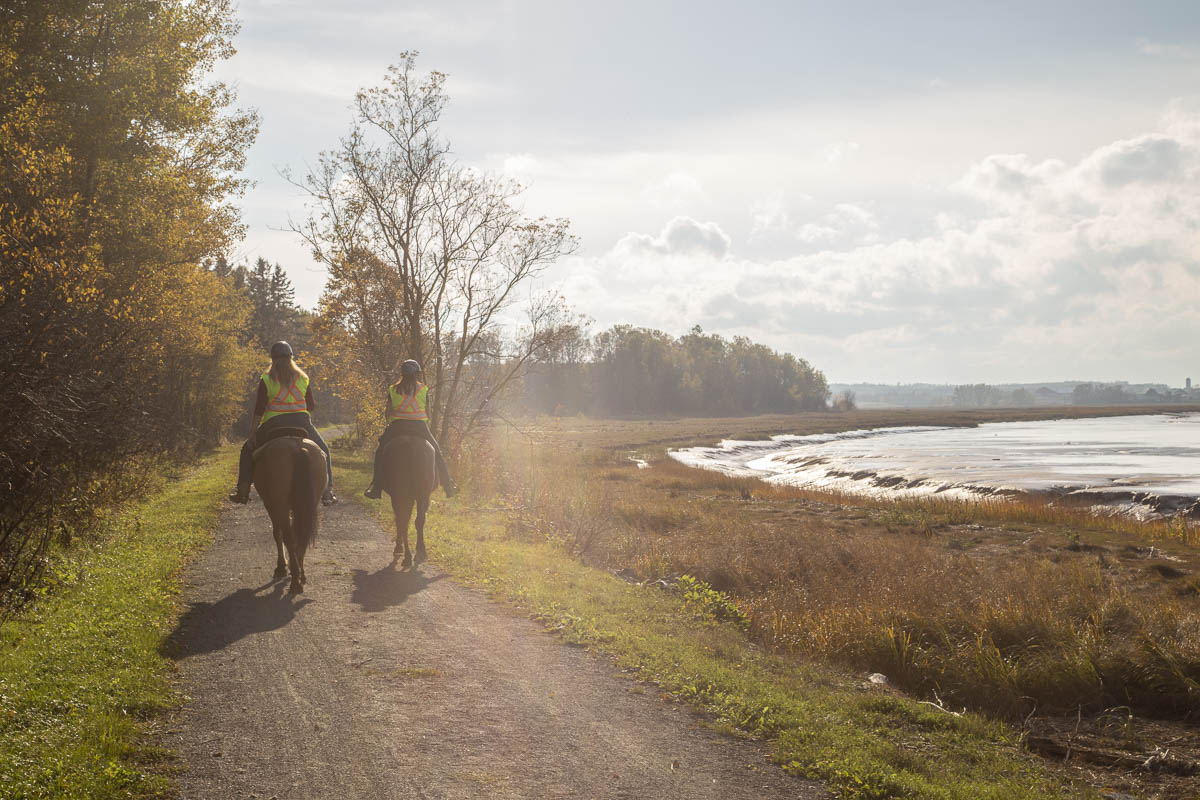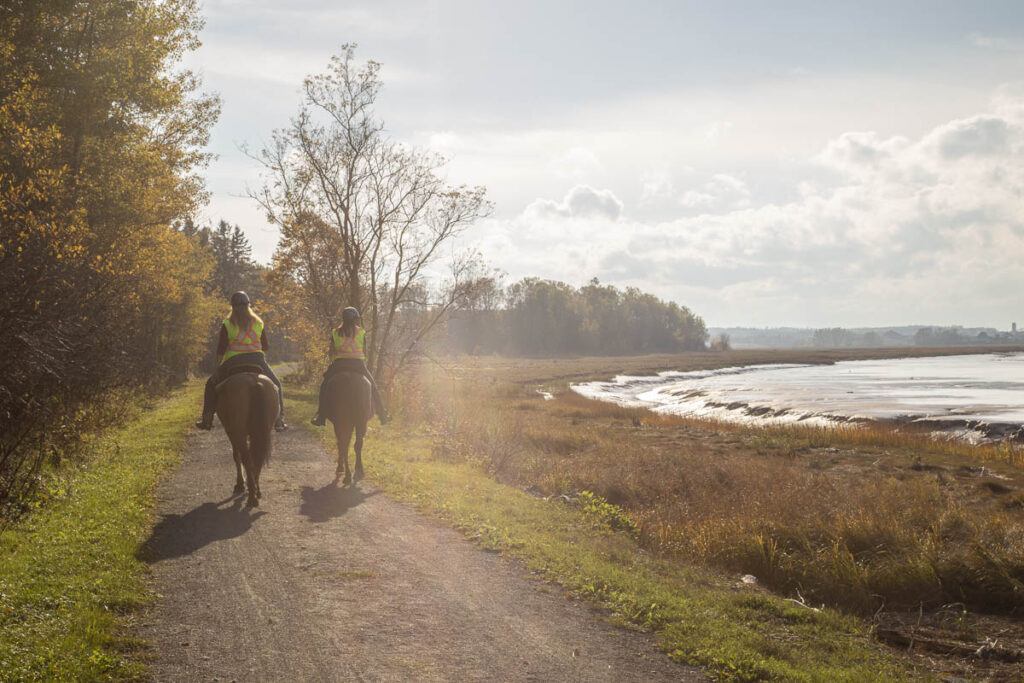 Fundy Discovery Site
Twice a day, the incredible tides from Canada's Bay of Fundy rush through Truro on their way in from Cobequid Bay. The Fundy Discovery Site is a popular spot to witness the tidal bore, with many viewing chairs and an interpretive centre to learn all about how and why it all happens. There are spots for picnics, a playground for kids, and public washrooms. The tidal bore times are posted on the website and on the office wall on site, so arrive 15 minutes early to see this unique phenomenon.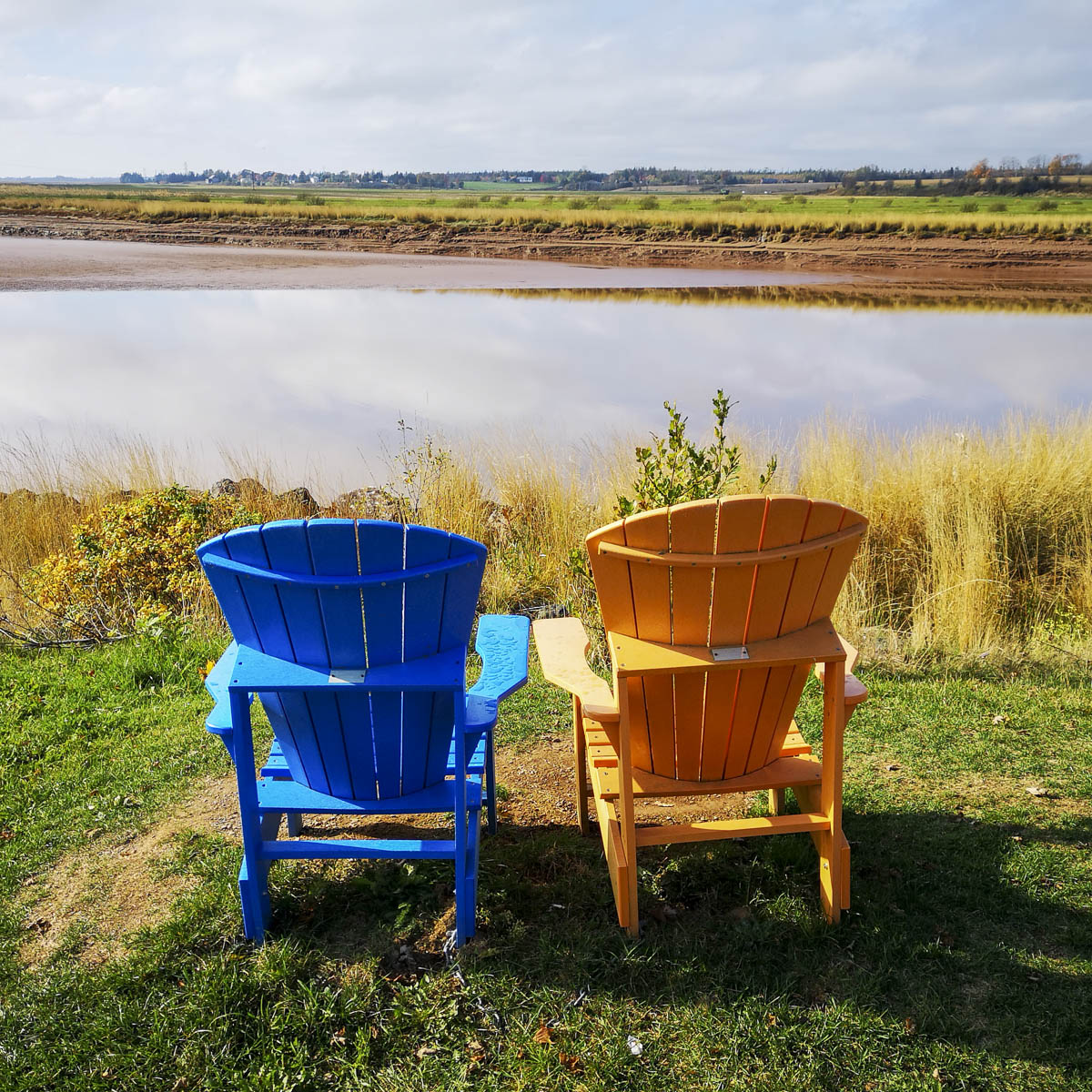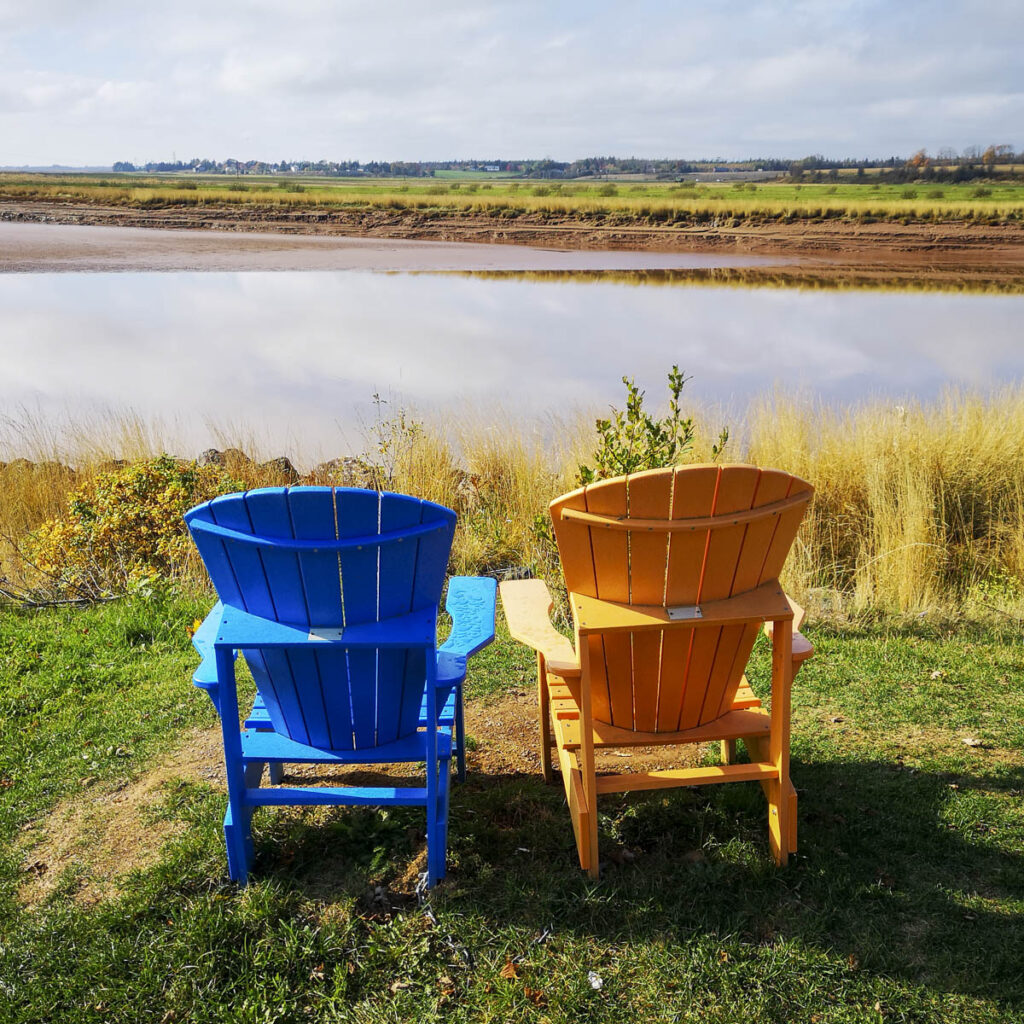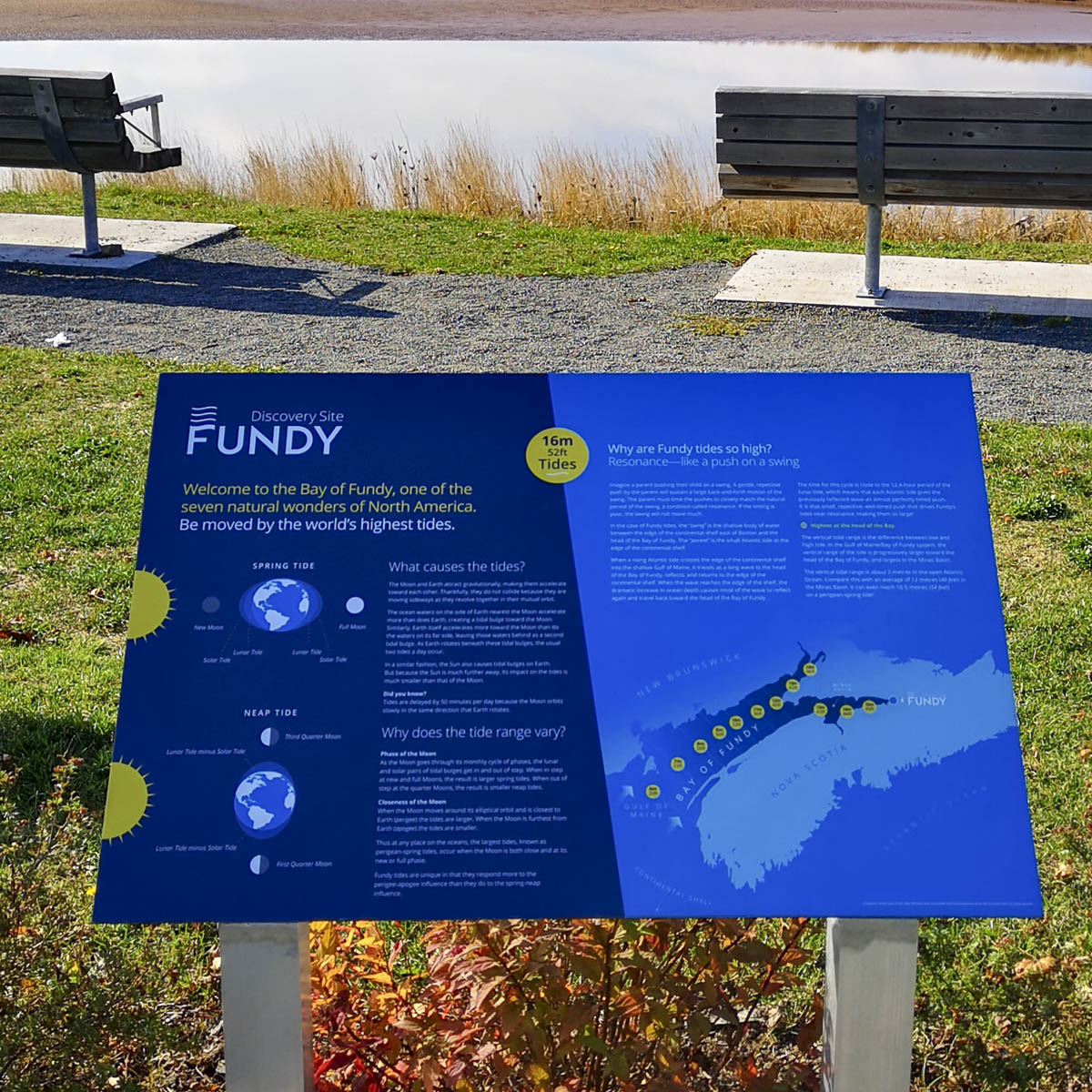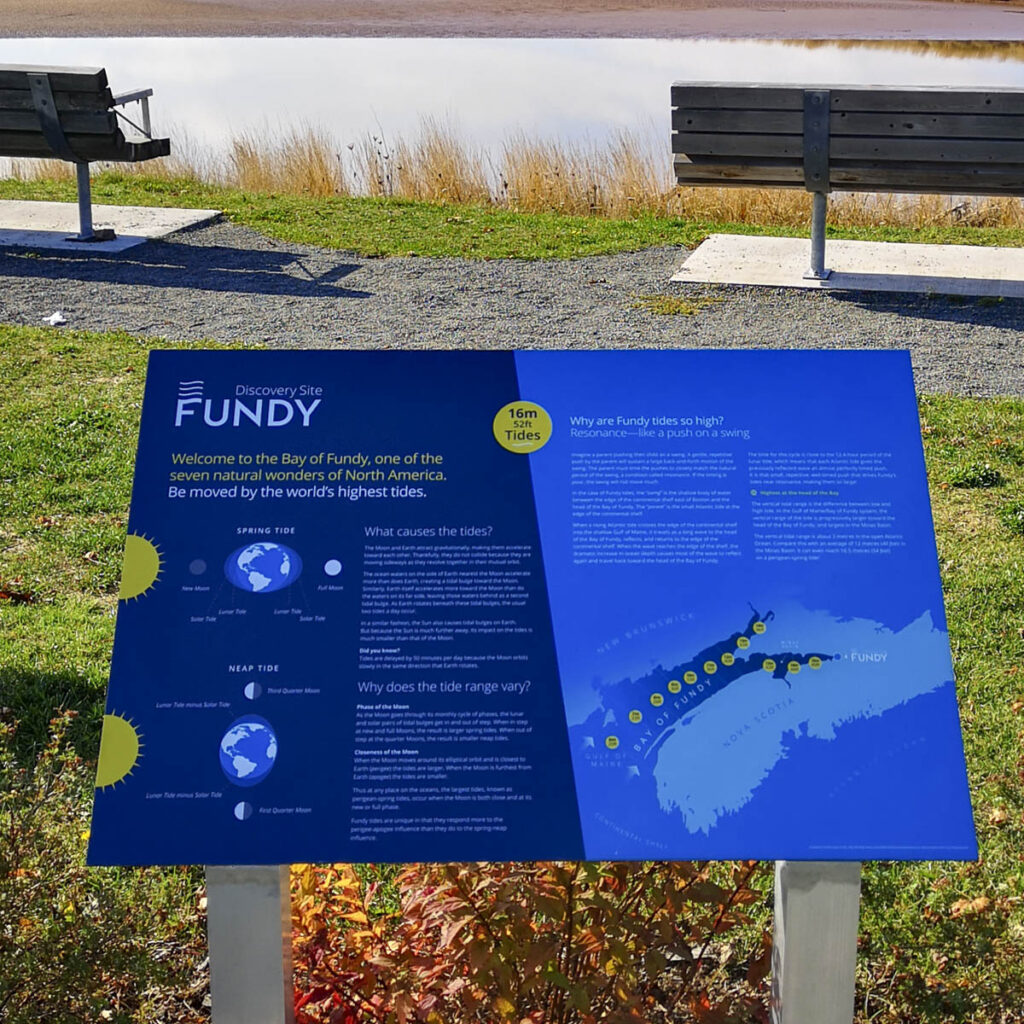 Civic Square
This park is the heart of downtown Truro with the iconic library on one side, the Farmer's Market adjacent, and the street opposite houses and leads to the best eats and shopping in the city. This flexible open space was designed to be enjoyed quietly with a book or picnic, or host a variety of different events, and even provides for outdoor skating in winter.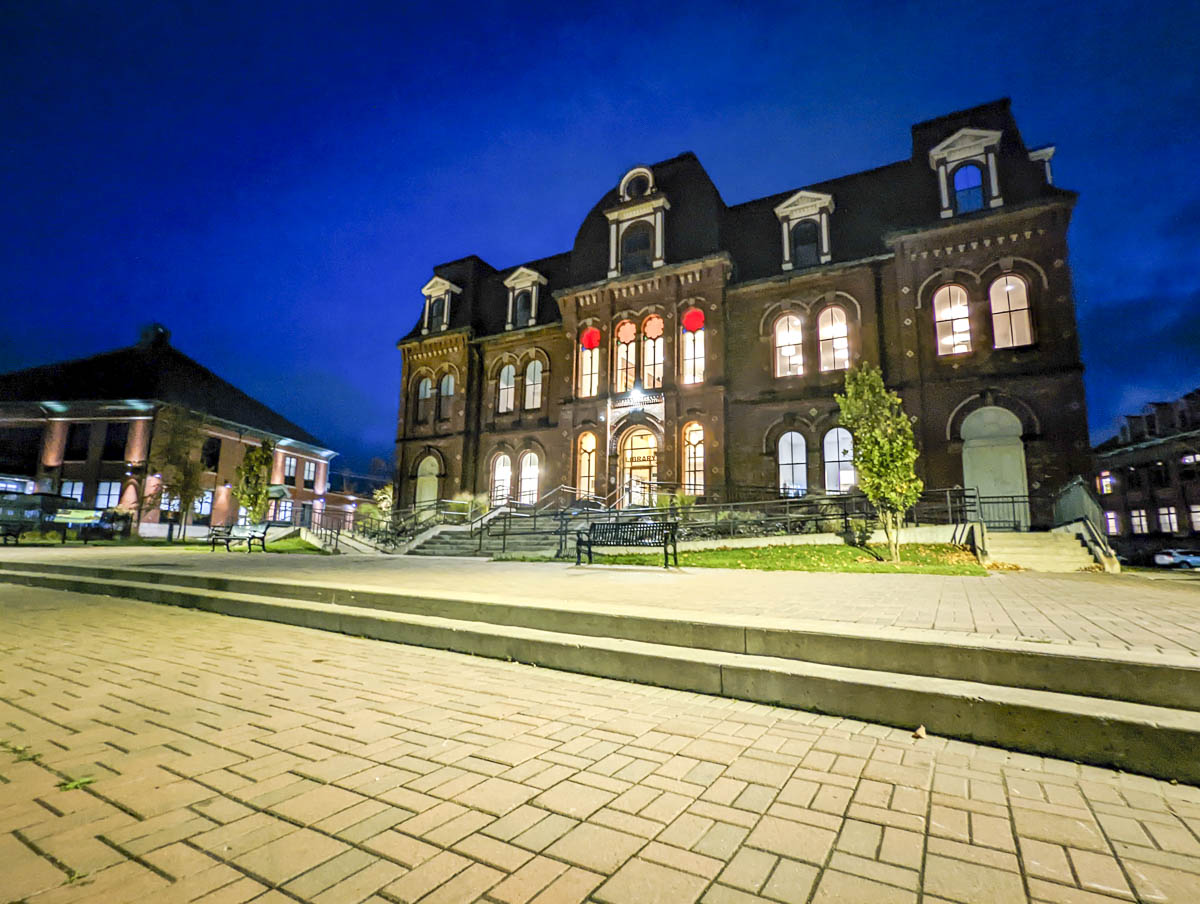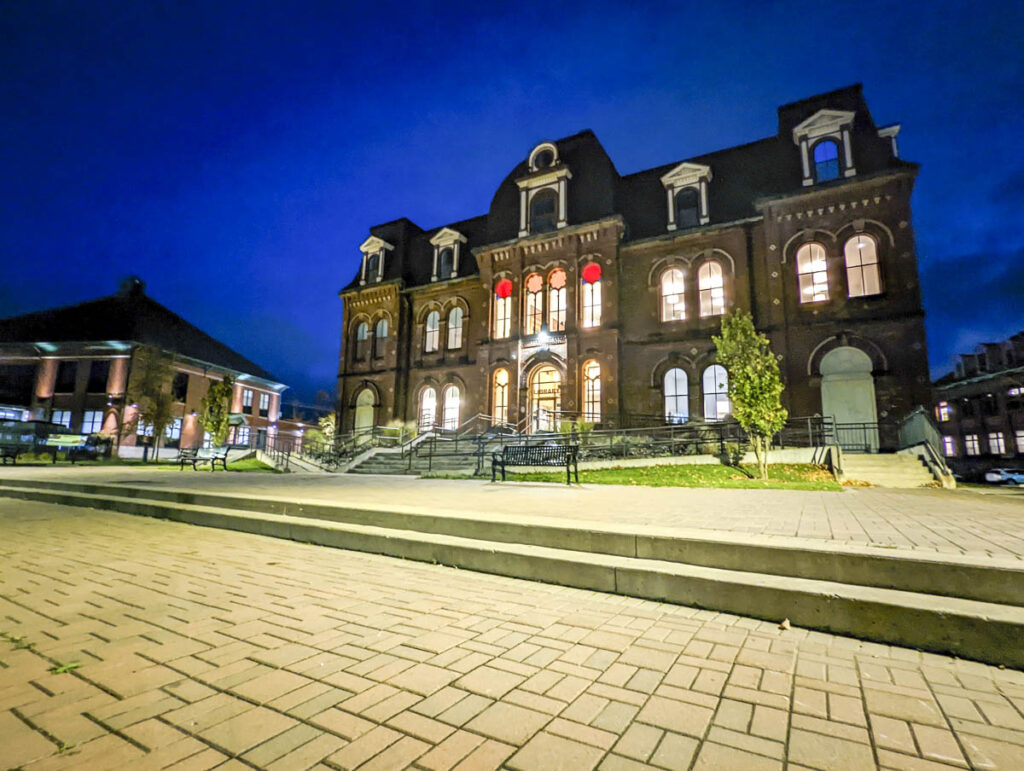 Truro Farmer's Market
The Truro Farmer's Market is a year-round market that runs every Saturday morning and has products from over 50 friendly vendors during the peak summer season. Find local produce, baked goods, health and home products, wine and spirits, cheese, eggs, meat, etc. – it could easily replace your weekly trip to the grocery store all on its own (plus more). Live music and children's activity make it even better.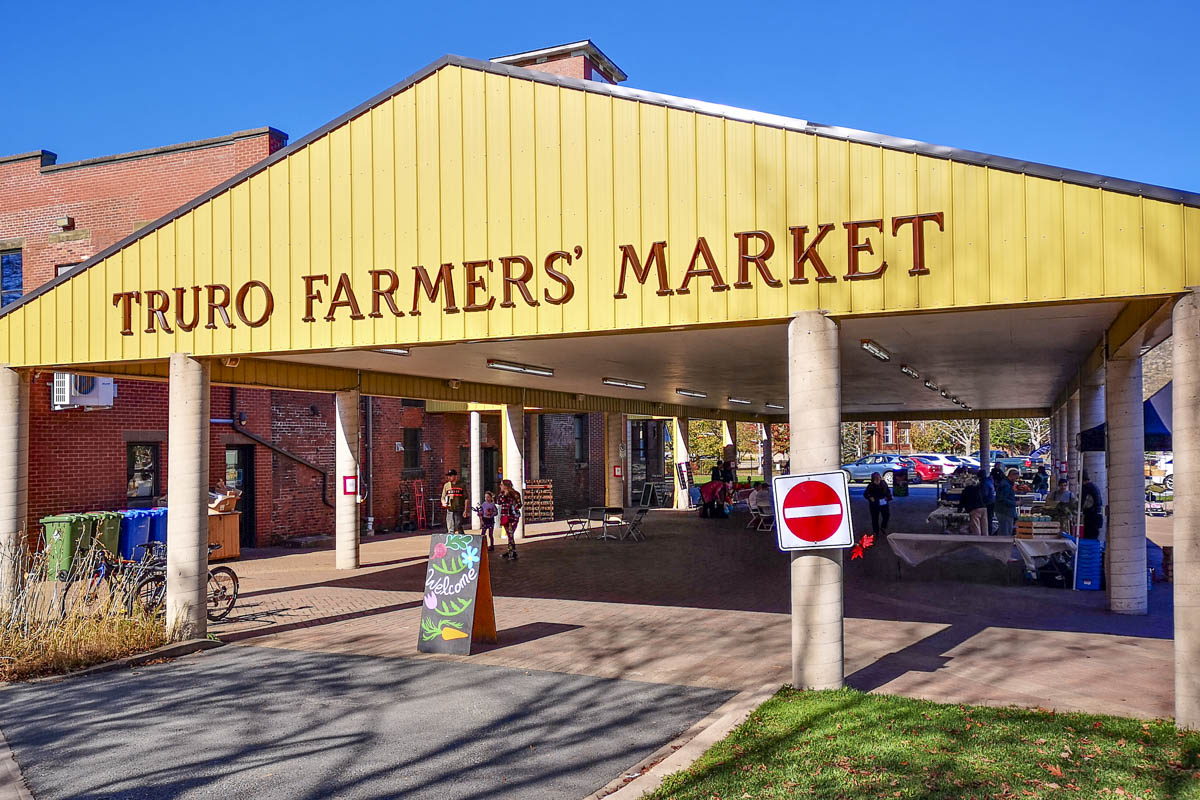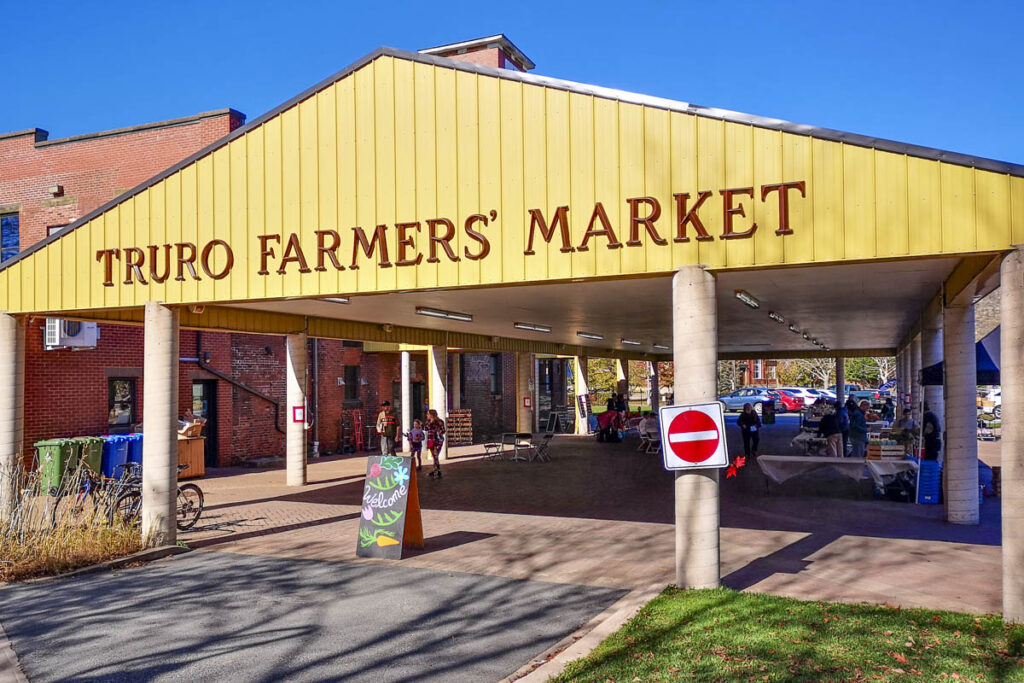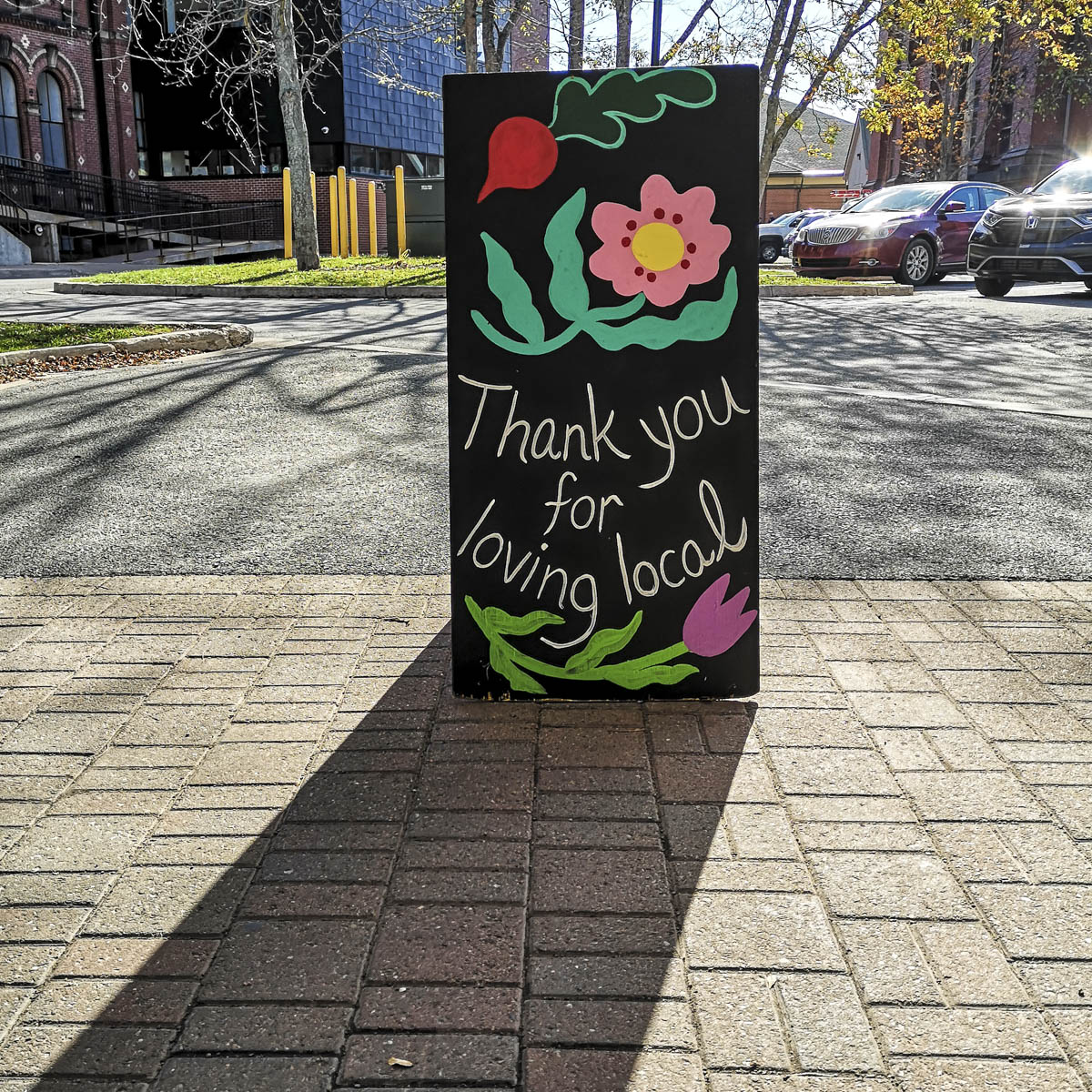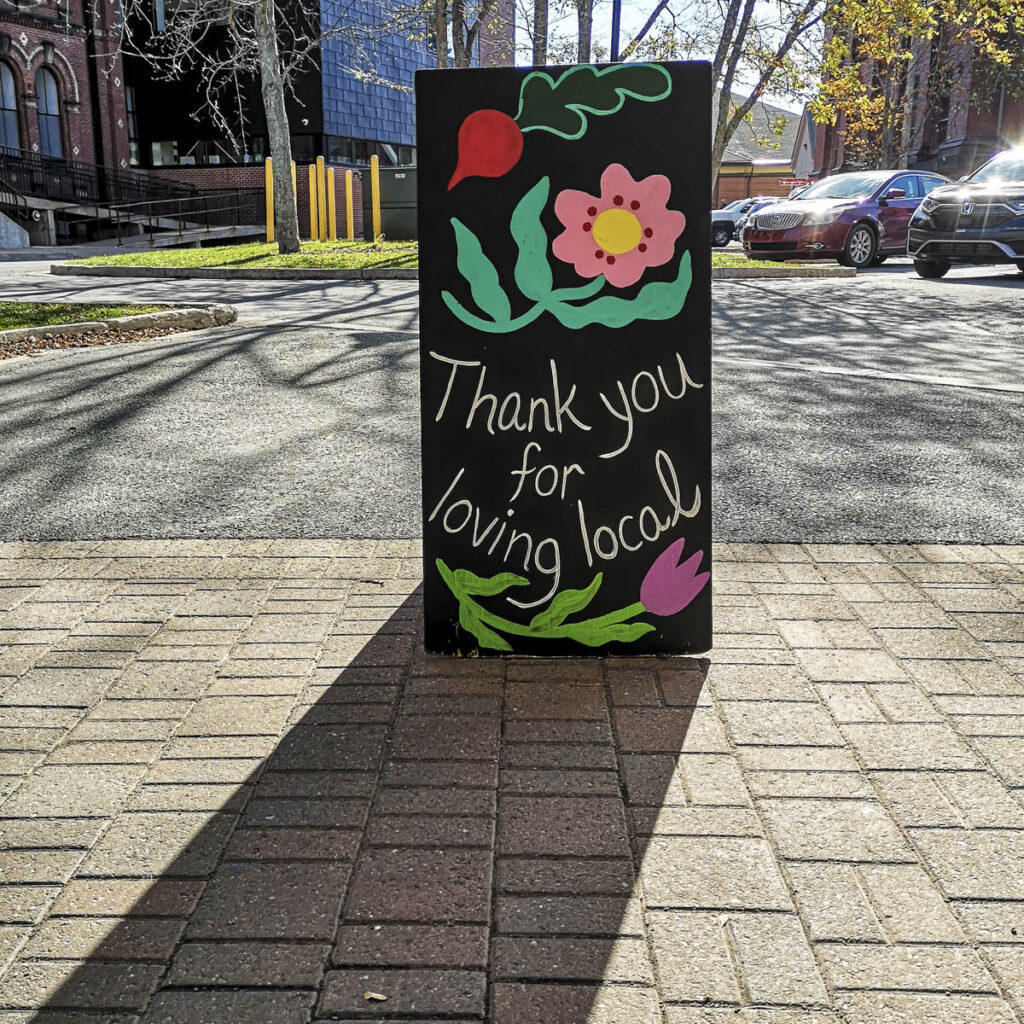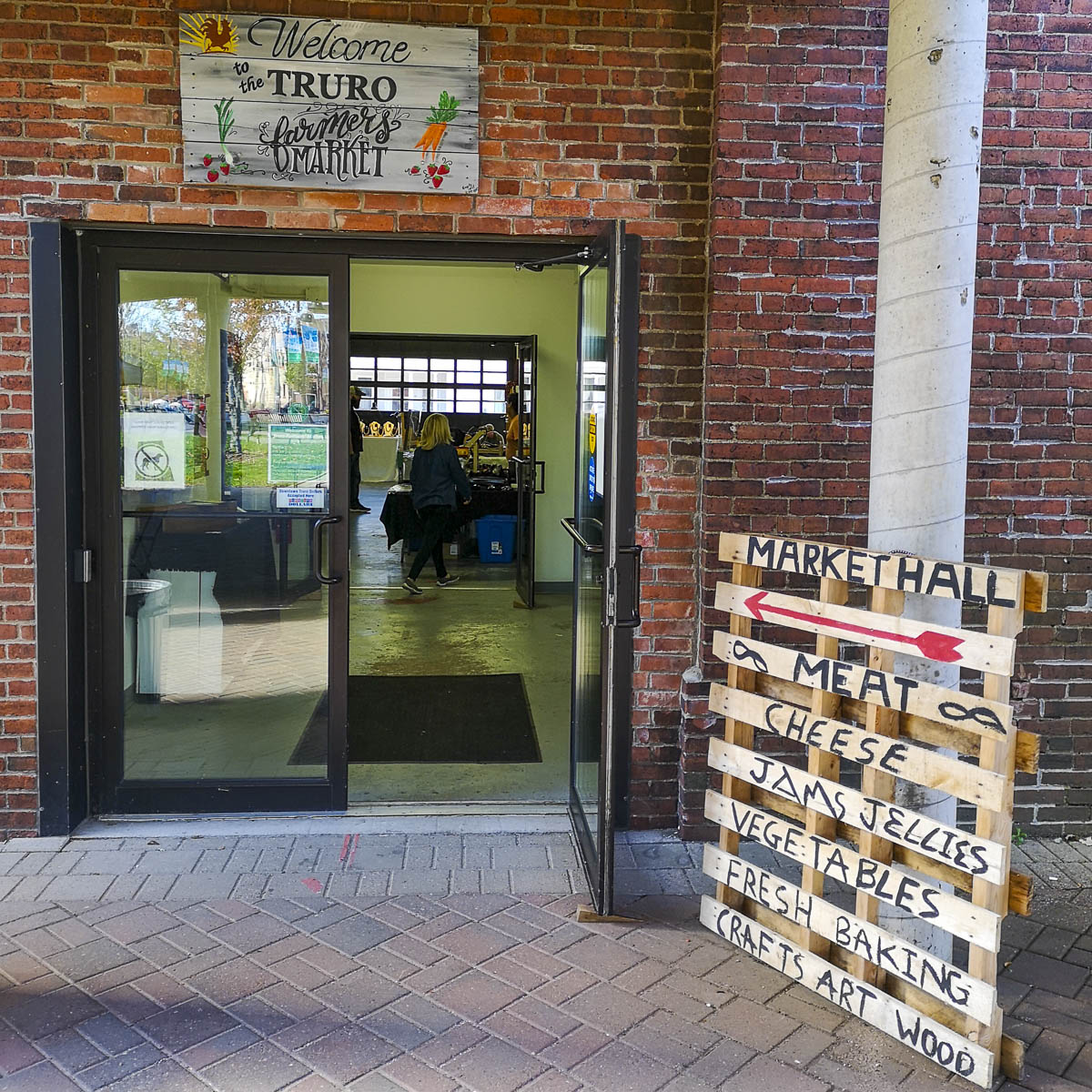 Millbrook Cultural & Heritage Centre
Just south of Truro is the Millbrook Cultural and Heritage Centre. The centre has an excellent museum and interactive tours to help visitors understand the history and culture of the Mi'kmaw people. There also is a gift shop on site which has a first nations focus supporting local Indigenous artists. Throughout the year, there are various events hosted, and Pete attended a talk from an elder about various natural medicines and how he would collect and use them.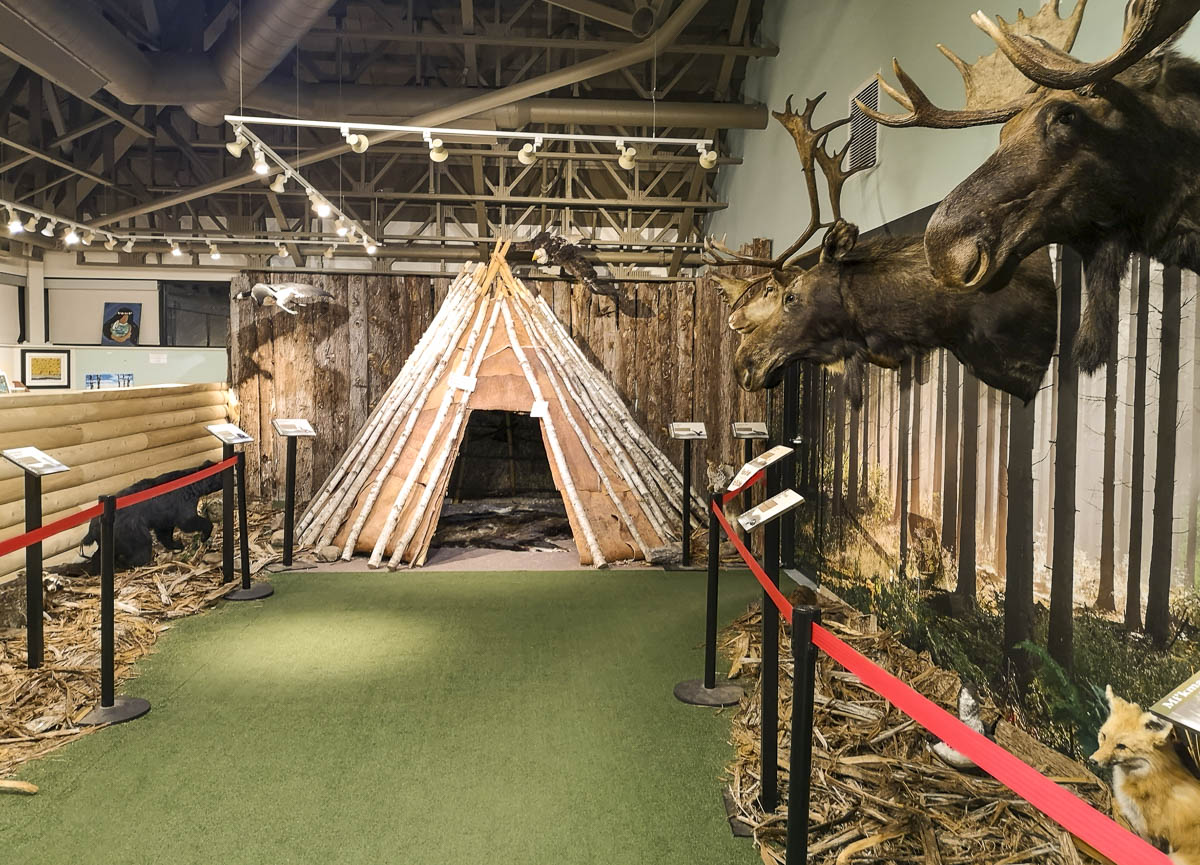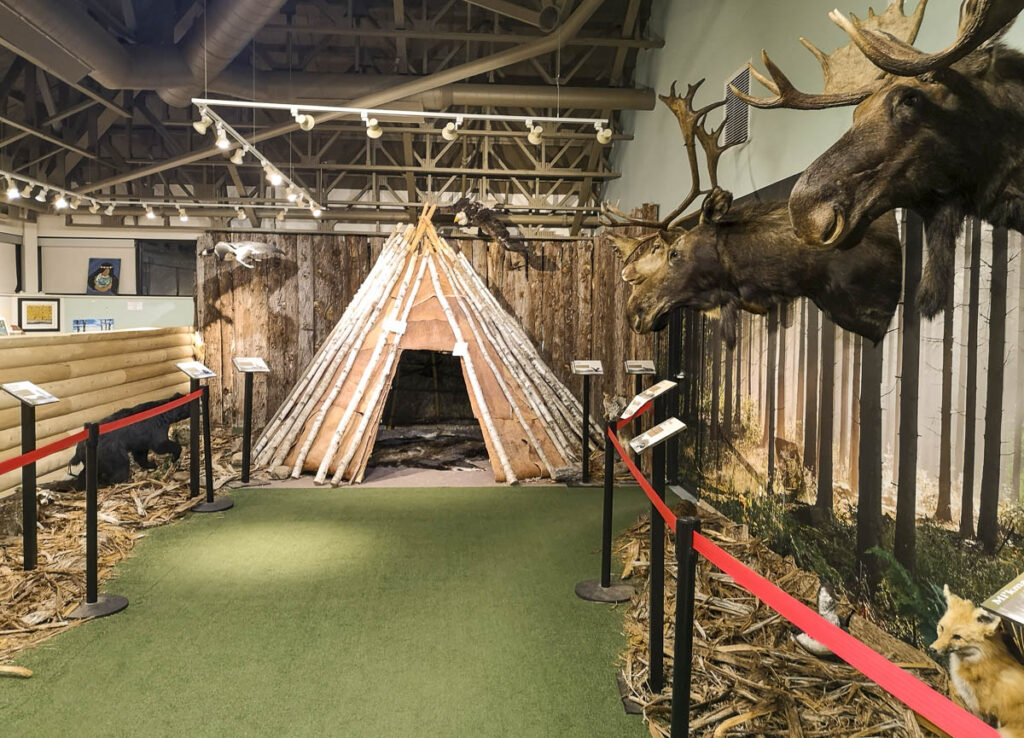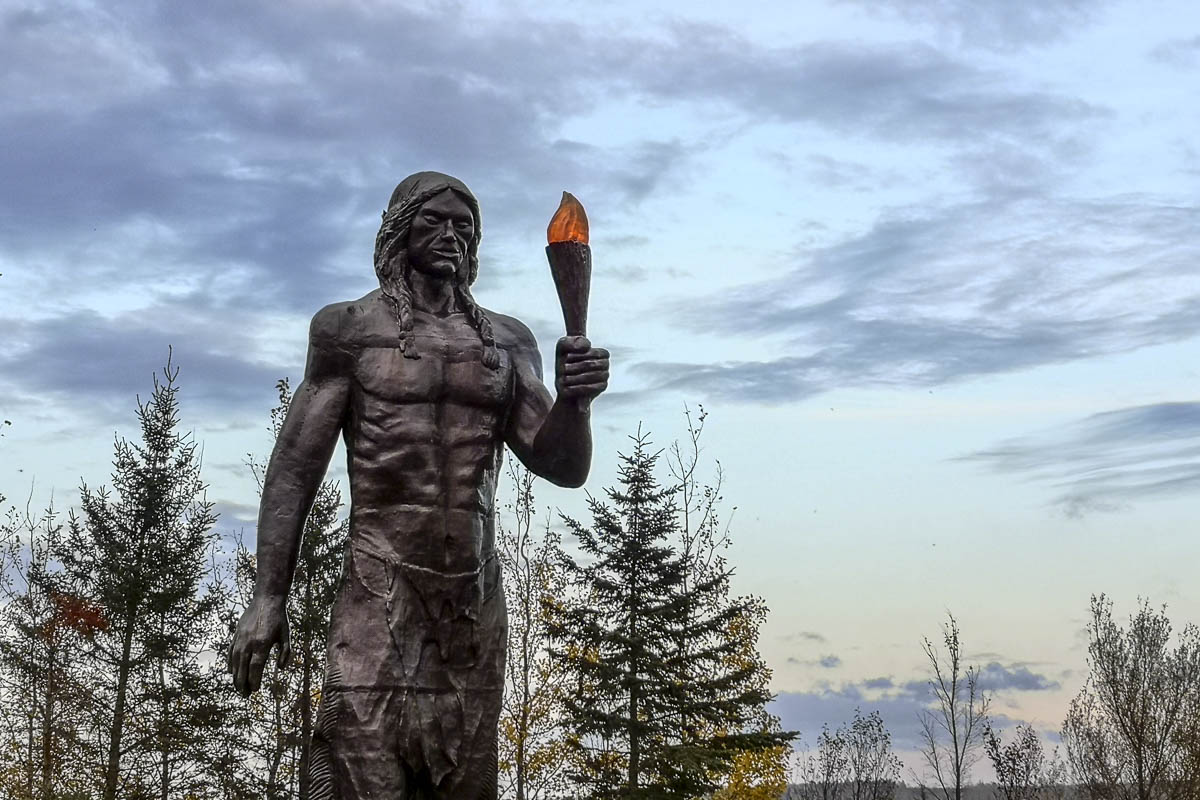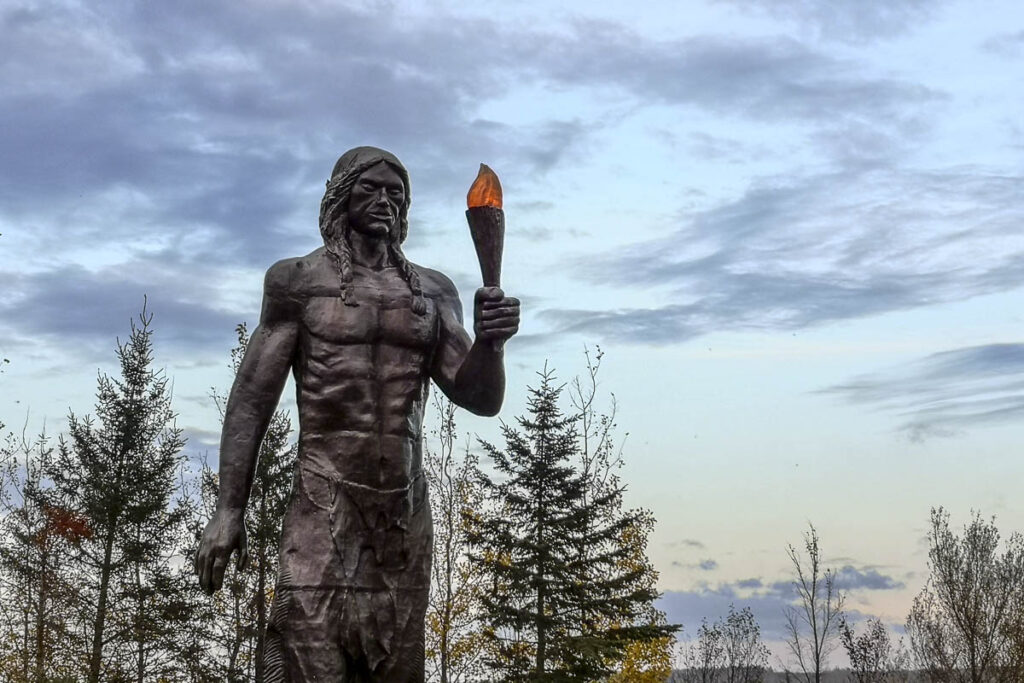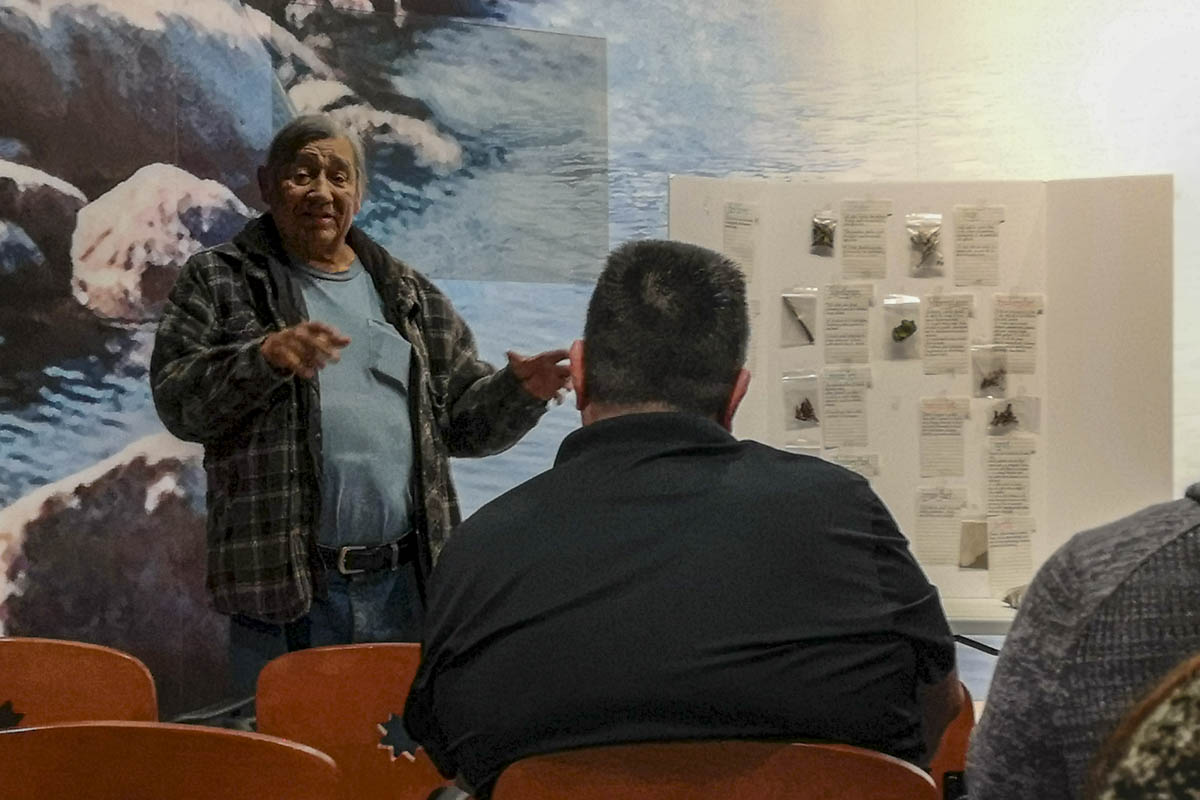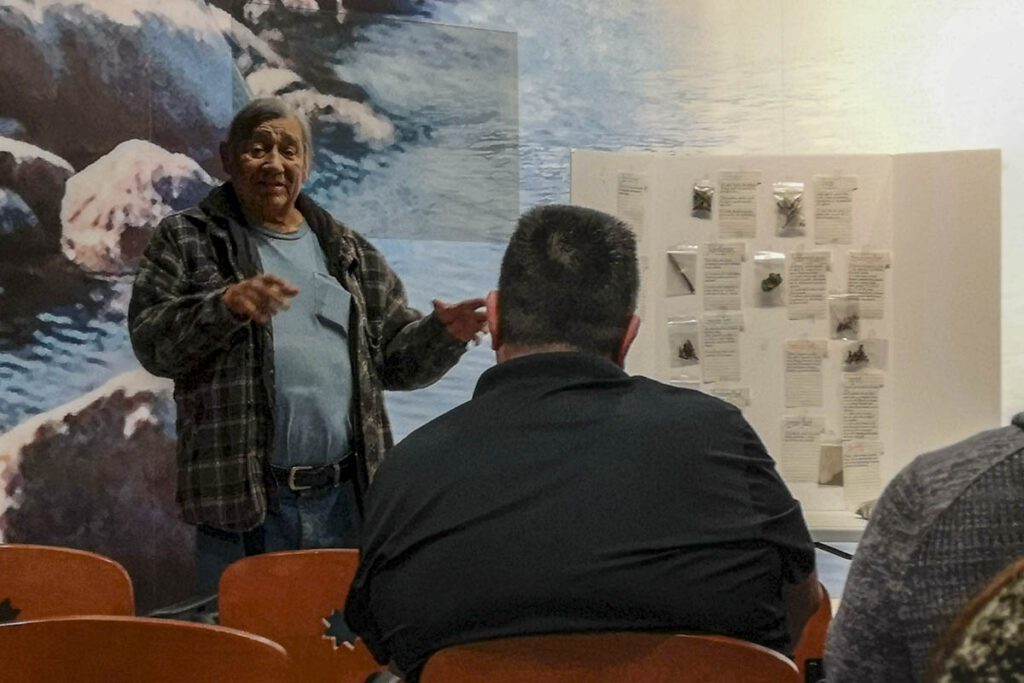 Berlin Wall Sections
Say what? Yeah, we were surprised too.
Just across the river in Bible Hill, on the Dalhousie Agricultural Campus, six panels of the Berlin wall can be found with a small plaque marking the area. Standing 12 ft tall and spray painted with graffiti, their purpose is to remind us of the freedoms that we enjoy as Canadians.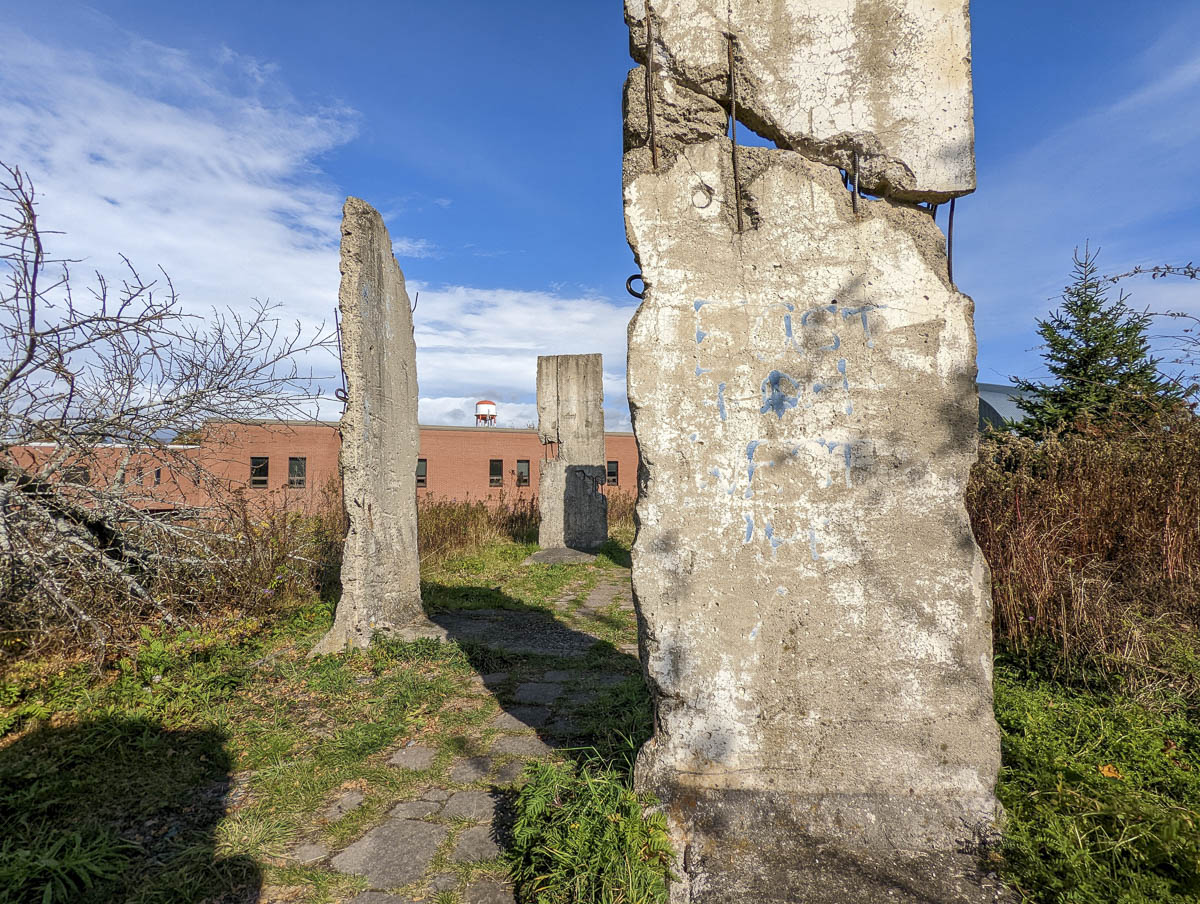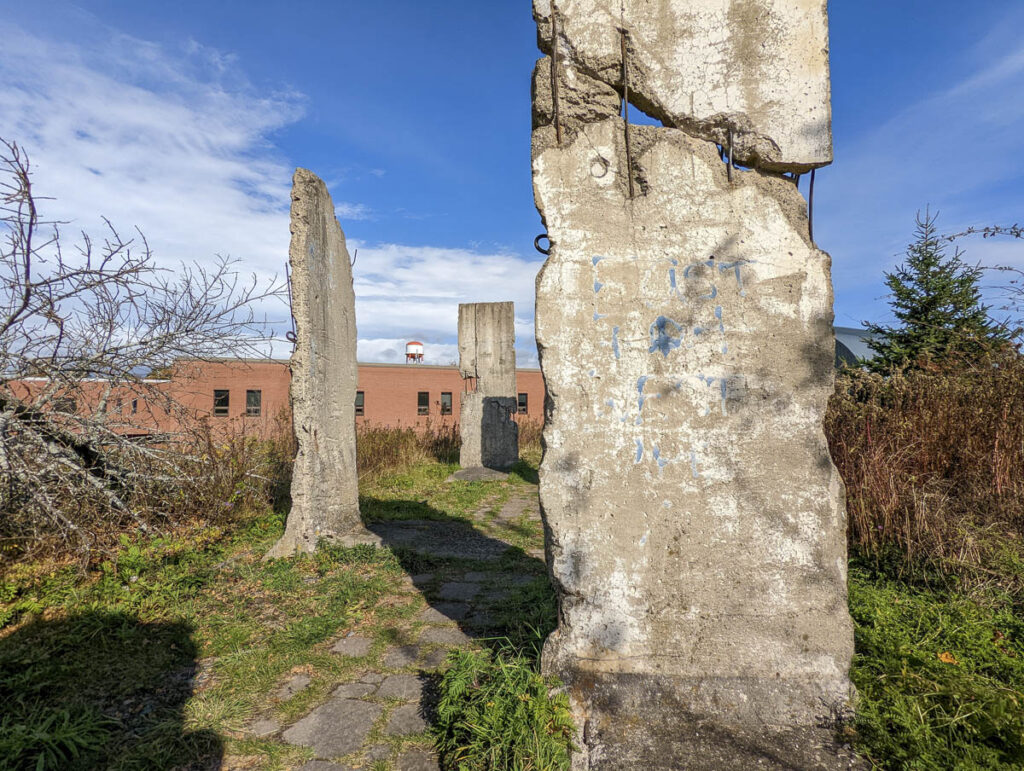 Christie Brook Falls
When I couldn't get into Victoria Park for a walk, I drove a few minutes out to the Valley area for a quick stroll to Christie Brook Falls. On a fall weekday, I met just a handful of others on the trail making for a quiet, reflective walk. You can bet I'll be back in summer when the gentle pool at the bottom of the waterfall will be a gorgeous place to cool off.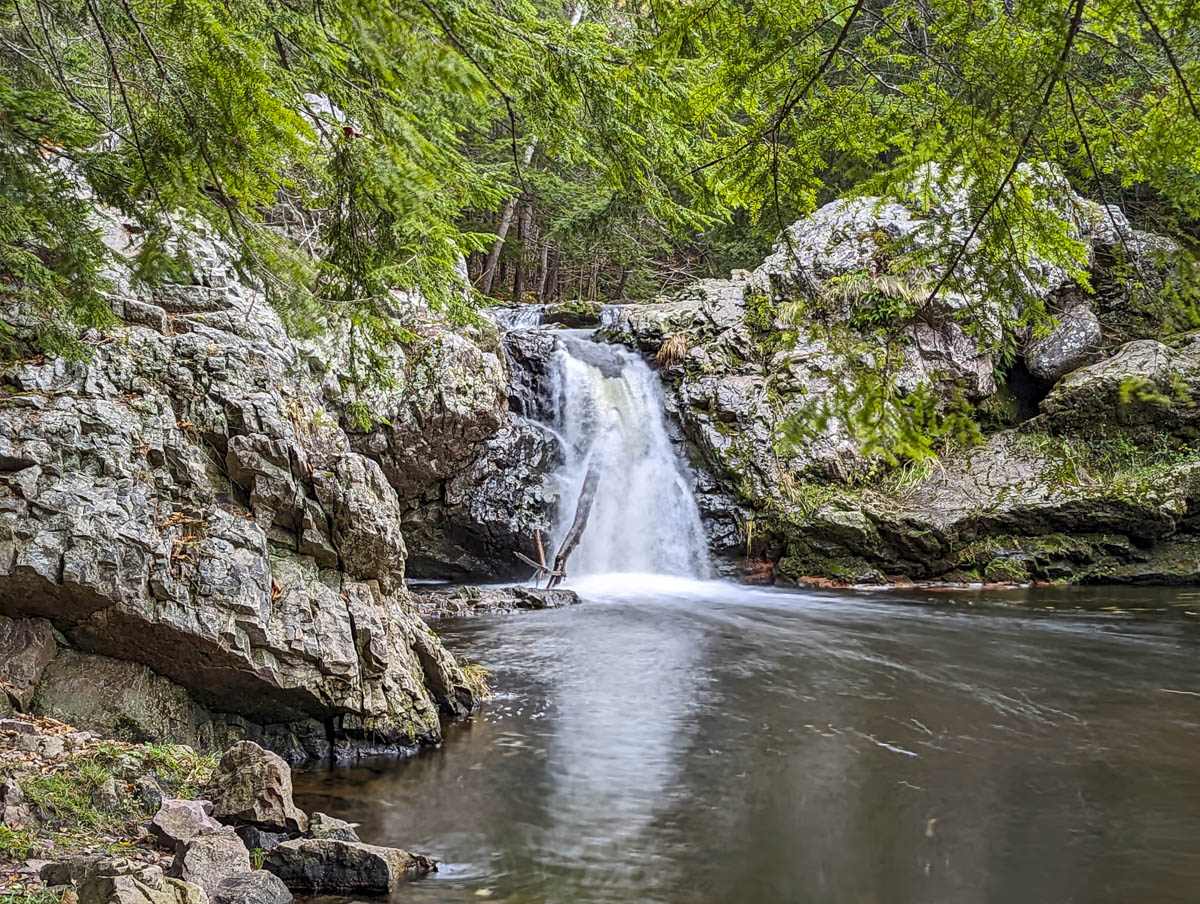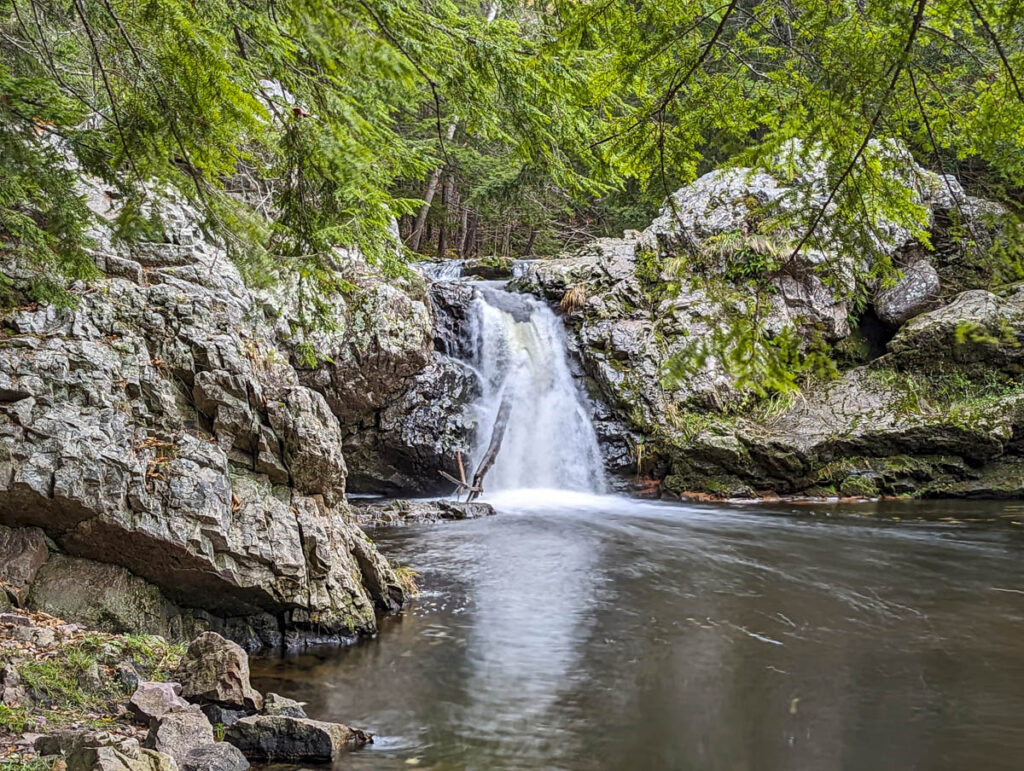 Shop Local in Truro
Noveltea Bookstore and Gifts
Procure a gently-used book from NovelTea Bookstore, and then walk over to the coffeehouse of the same name (and same owners) to read it with a warm cuppa in hand. You can also peruse new books by local authors and some great gift options (we scored an awesome puzzle for ourselves).
My Home Mercantile
Of all the attractions mentioned in this post, I made a deliberate choice to visit My Home Mercantile first.
It felt symbolic for me, that in the pursuit of what I hope to be a forever home, that I kick off the particular journey with something that explicitly states so. The story of the store, and its signature apparel brand by the same name, also drew me in. With pure East Coast pride, the founder designed it to be a welcoming place and provide for a thoughtful shopping experience. Proceeds from the sale of My Home apparel also go to help end homelessness across Canada.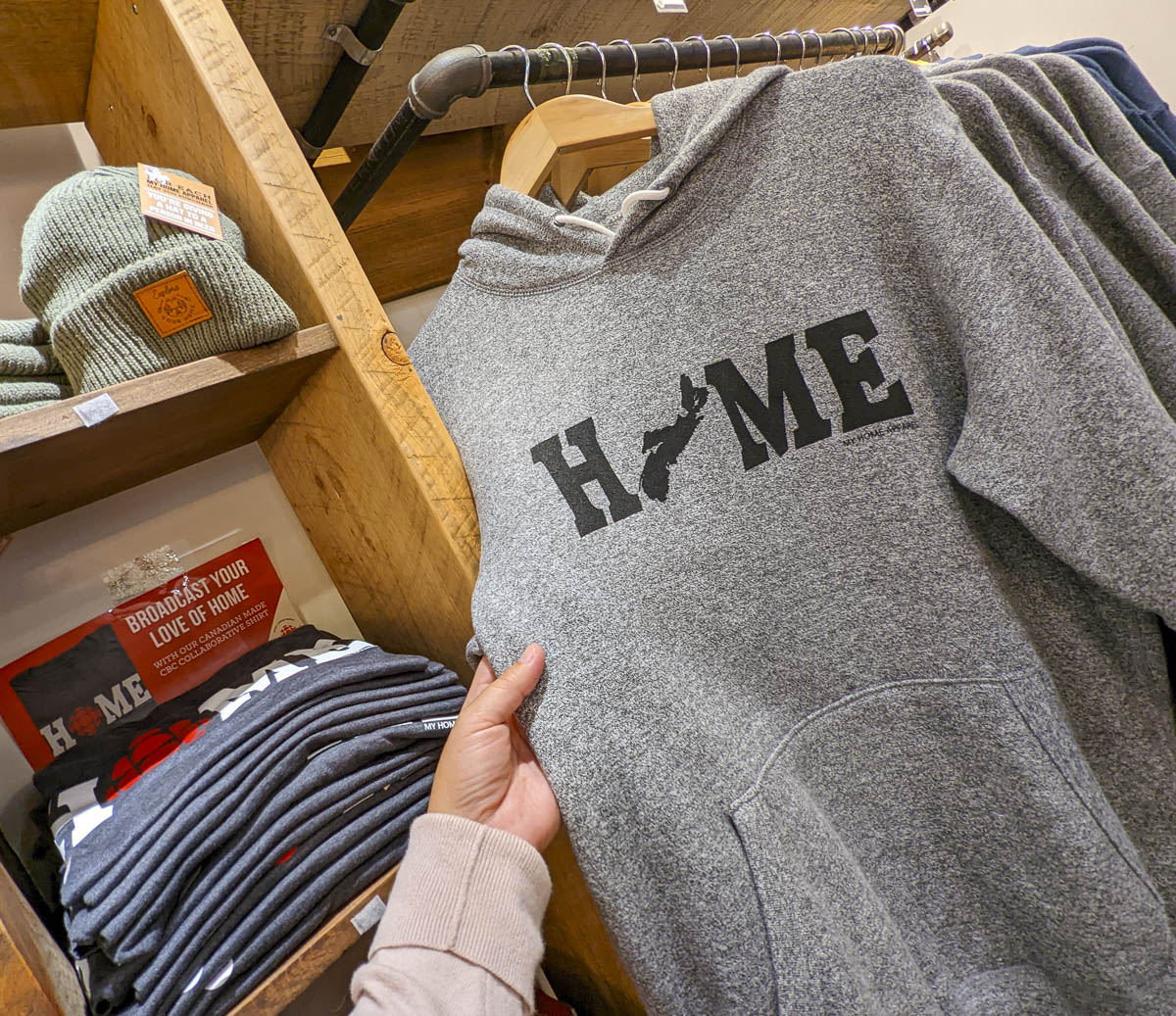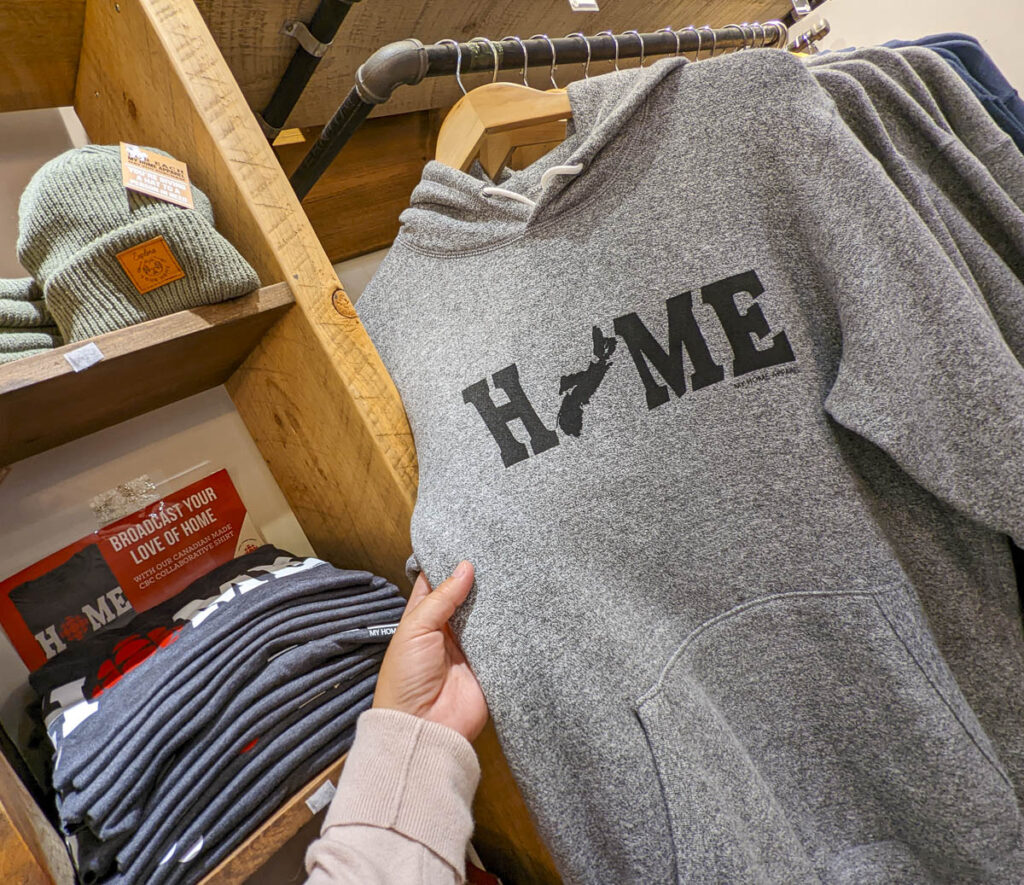 I could spend hours in there. My initial purpose, to purchase a Home sweatshirt, was thwarted by the appeal of the Stay Salty sweatshirt, which also spoke volumes to me. But beyond that, I was enamoured with all of the local products available and wanted to take home almost one of everything. (If you're on our Christmas list this year, guess where your gift is coming from?)
That's right. It's coming from our new home.
Others Shops to Explore: Anther & Apiary, Forage
Where to Stay in Truro
Seek on the Park Wilderness Accommodations
Another thing we love about Nova Scotia is all the different and unique accommodation options popping up across the province. On the edge of Victoria Park is Seek on the Park Wilderness Accommodations. And Pete stayed in one of their beautifully transformed shipping containers, immersing himself in all the surrounding nature. He exclaimed, "It's so gorgeous inside, once stepping in, you would never guess it was once a shipping container.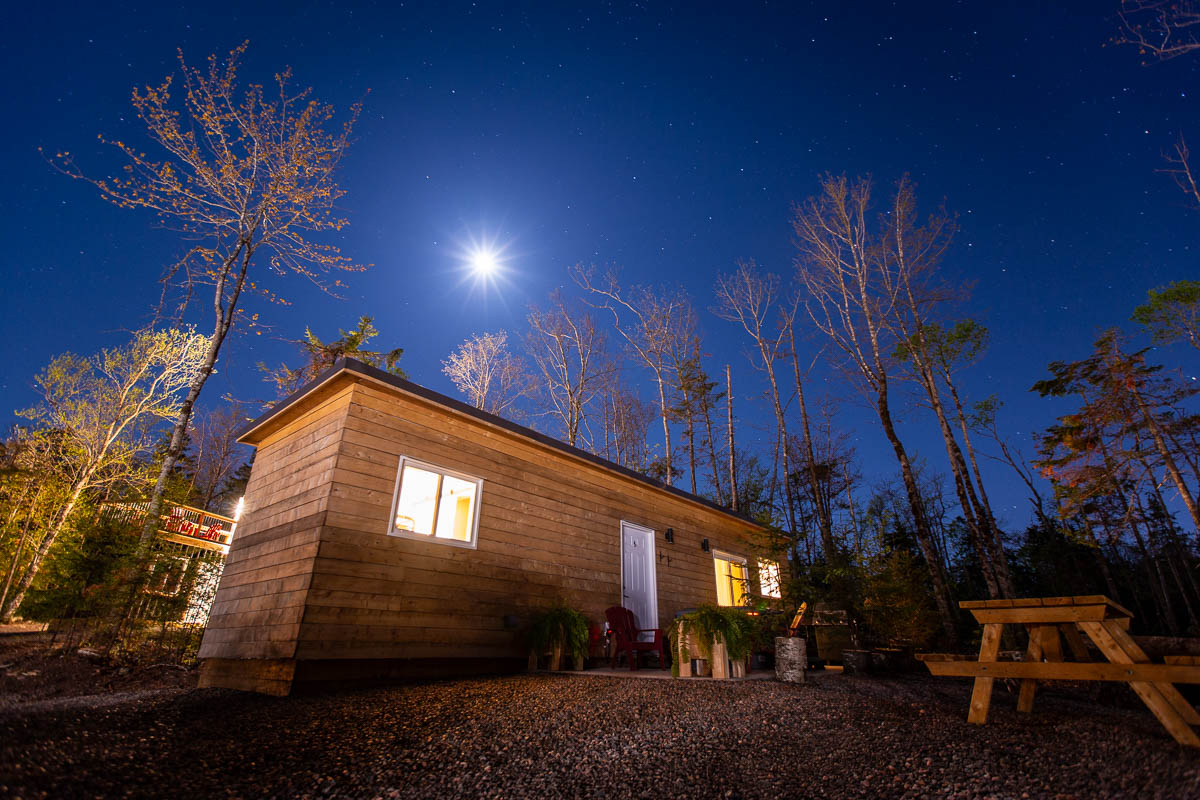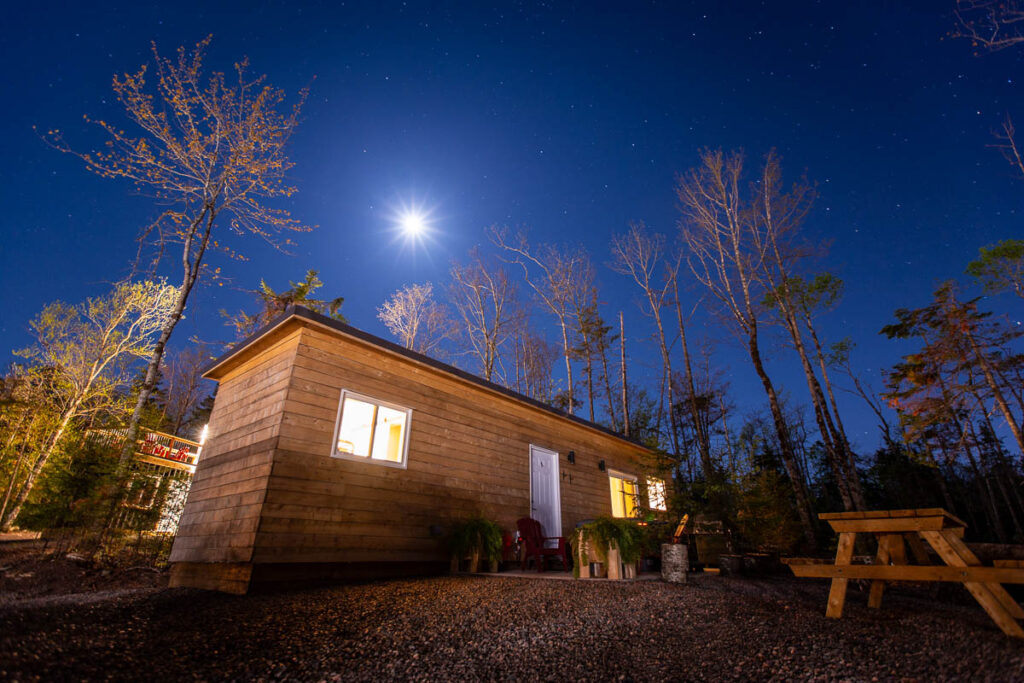 And it's not only shipping containers on site, there are yurts and seasonal campsites. Some of the units have hot tubs, and all the units have an outdoor Seek branded firepit for the guests to use. We'll be coming back to stay next time with the both of us!
Inn on Prince
Located a few blocks from Civic Square in the heart of downtown Truro, the Inn on Prince has everything you need, from clean and comfy rooms to thoughtful amenities like a pool, free parking, and an onsite restaurant.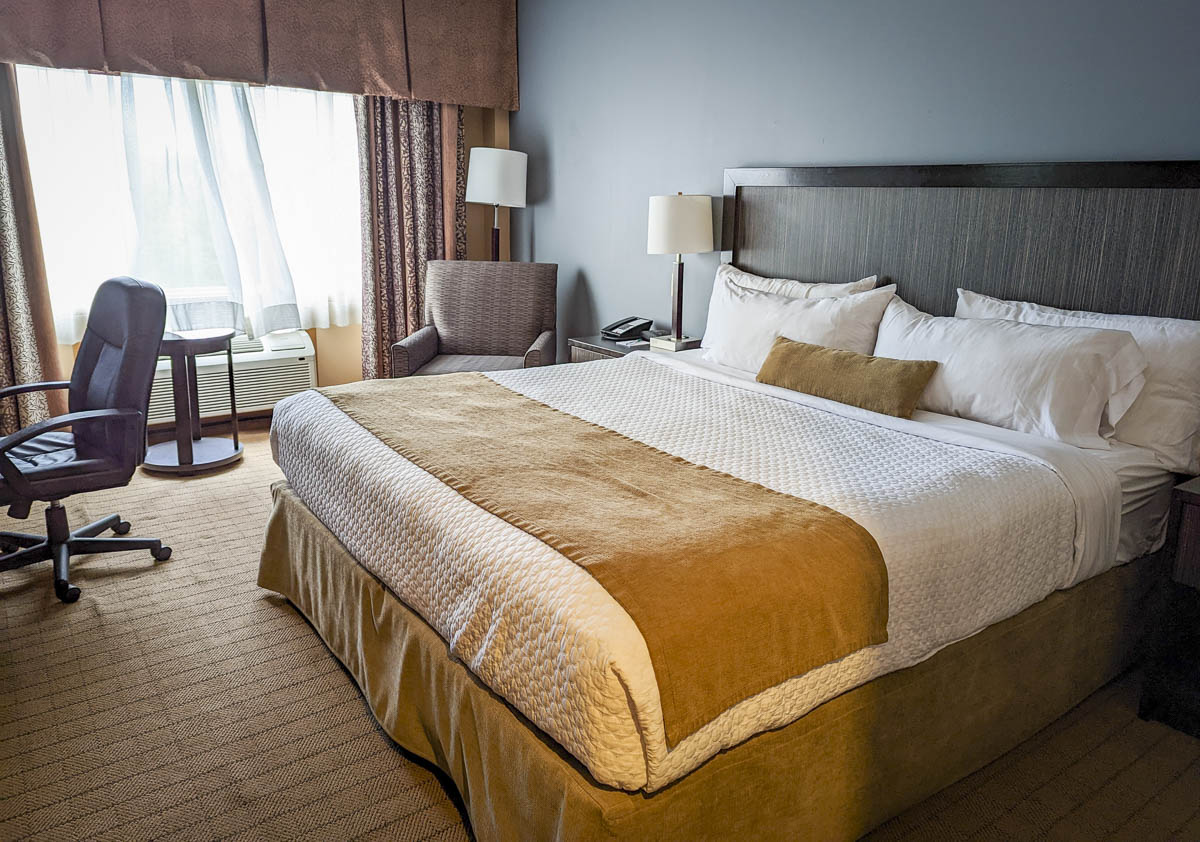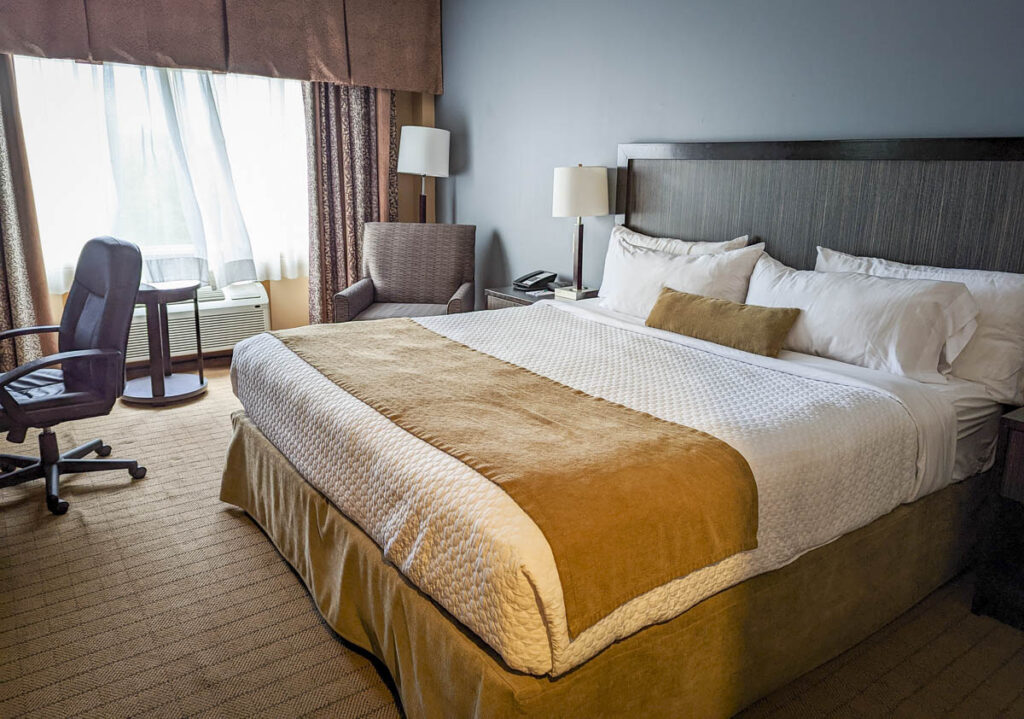 ---
This article was produced by us and brought to you by Tourism Nova Scotia