Review: SADcars and Bus Hostel Reykjavik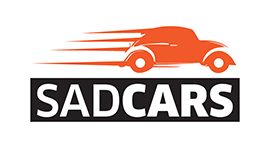 Words by Dalene Heck / Photos by Pete Heck
The concept of car hire or rental is a strange thing. In North America most rental agencies offer decent rates, but their vehicles are always less than 2 years old and mileage is super low. Once a vehicle hits a certain age or usage it's sold off somewhere, and it seems like excessive waste.
But SADcars in Iceland have done something unique. Their cars are nothing like their name suggests. Sure, they offer more "mature" vehicles at a discounted rate, but in Iceland a discounted rate is something that shouldn't be ignored. Plus they have a promotion that if you pre-pay when you book you get an additional 15% off the price. They have a wide range of types of vehicles to meet any need from small minis to rugged 4×4 for off-roading in the Highlands.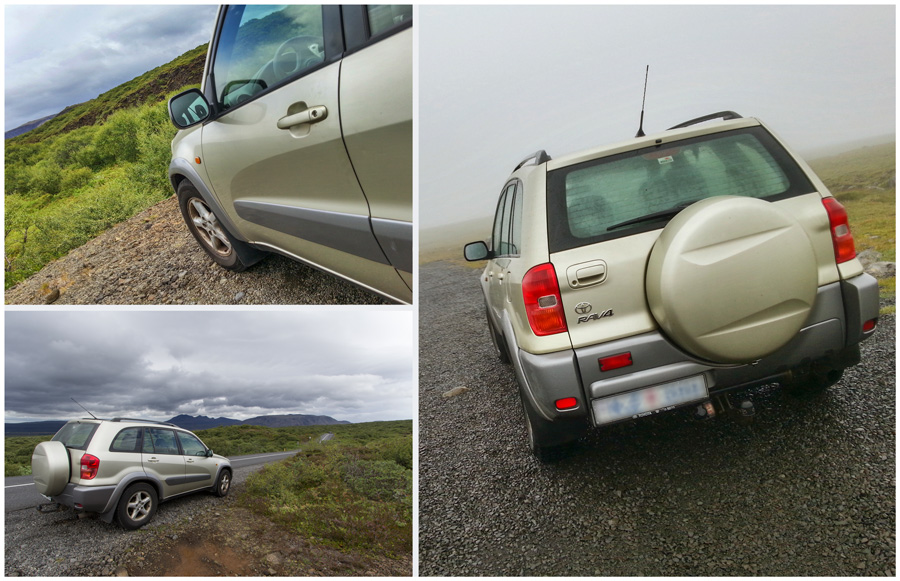 The "SADcars" will be a little older than most rentals, but the company prides themselves on how well maintained the vehicles are. In addition, they claim to have the best roadside assistance program in all of Iceland. Even though we didn't need it, we were comforted with the fact that they offered this, and with service partner locations all over the island.

The pickup for rental was easy. Because we were staying at the Reykjavik Bus Hostel and they are partners, our vehicle was waiting for us steps outside the door.
Our chariot for our time in the country was a 2003 Toyota RAV4. Its mileage read 185,000km and as a previous Toyota owner I knew that this was not even a concern. Other than a few spots of rust inside the vehicle it still felt like a brand new vehicle.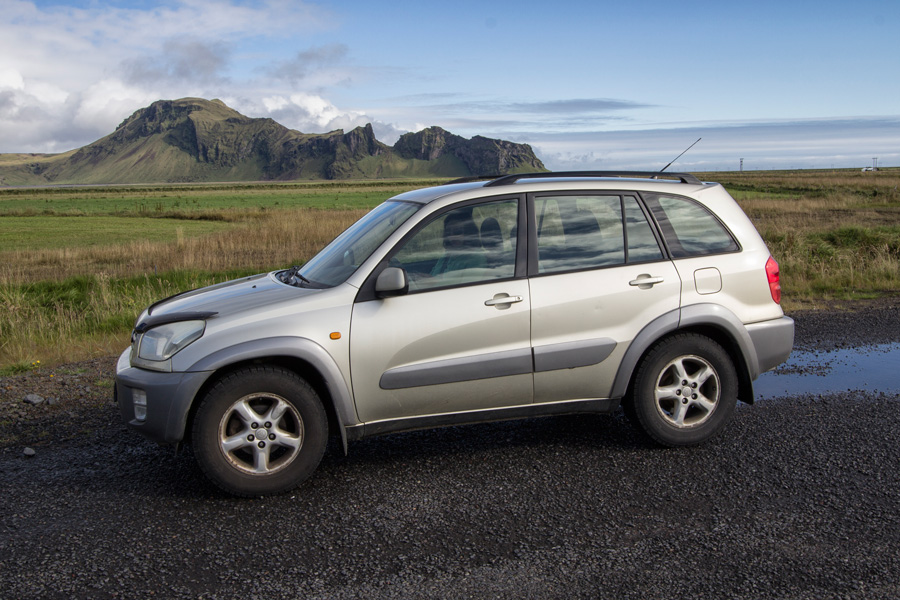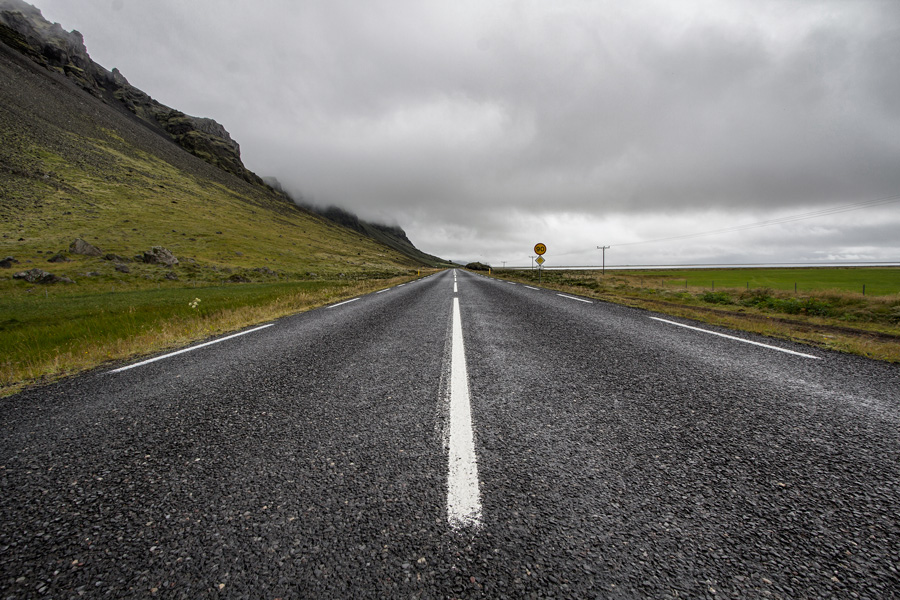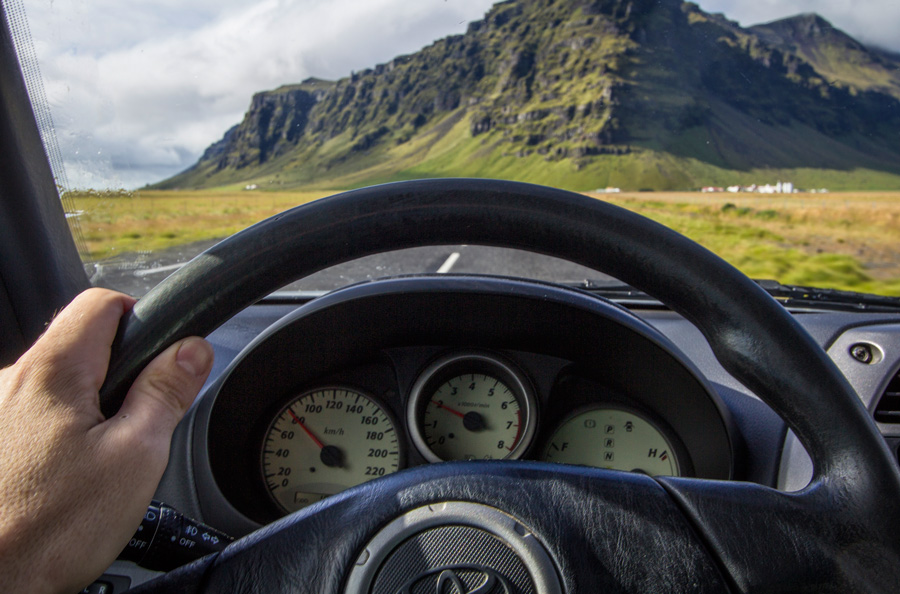 We took it off-roading, up hills and down, and through lots and lots of rain and puddles. It performed like any Toyota should, without a problem.
So if you are planning a trip to Iceland, a road trip is a must. Be sure to consider SADCARS – their vehicles are anything but.
Bus Hostel Reykjavik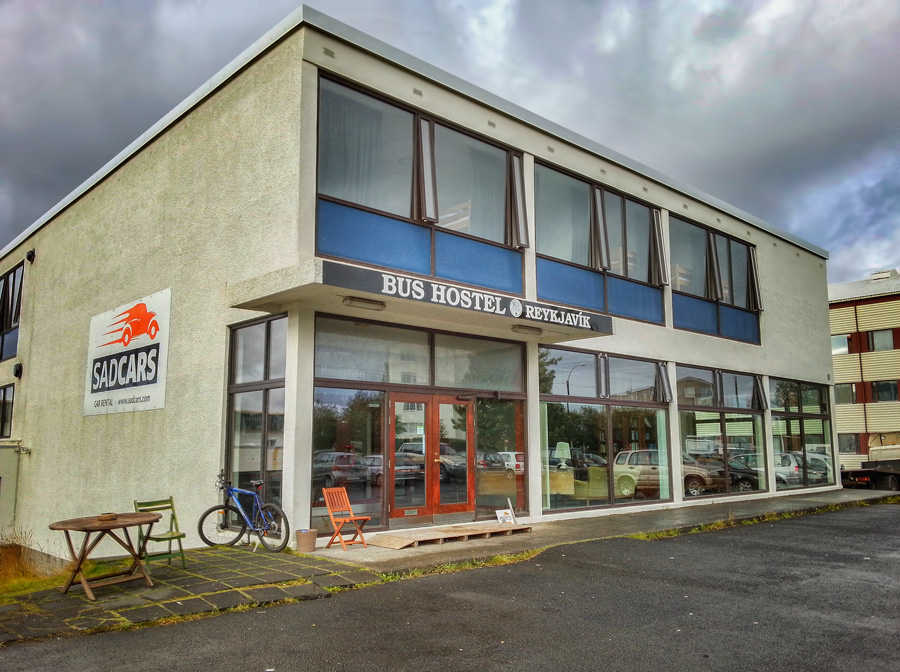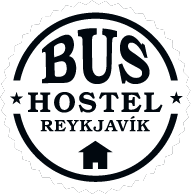 Let's be honest, Iceland is expensive for a traveler, especially for accommodations. Cue the newly opened Reykjavik Bus Hostel, a good option for a traveler on a budget.
The once office building / bus station has been transformed into a massive hostel with both private rooms and dorms. The hostel just recently opening in May 2013 is extremely popular to all sorts of travelers and its aim to be "cheap and cheerful" seems to be succeeding.
LOCATION
The hostel is close to the BSI main bus station and domestic airport and its about a 10-15 minute walk to the city center. It also is literally metres away from the main motorway which we hopped on to explore the country.
THE HOSTEL
The rooms have plenty of space and the beds are really comfortable for hostel beds. We never know what we are going to get from a hostel bed, but these beds were some of the best.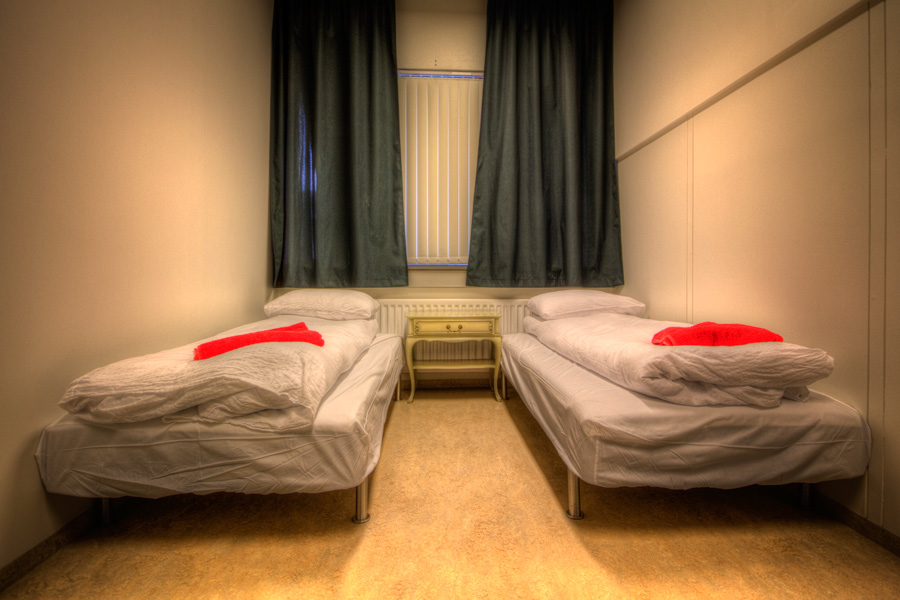 There are many perks for the traveler that the hostel offers. Free wi-fi, free toast in the morning, a huge lounge area with bar and board games, a fully stocked common kitchen, and a vinyl record player with heaps of records in the common area.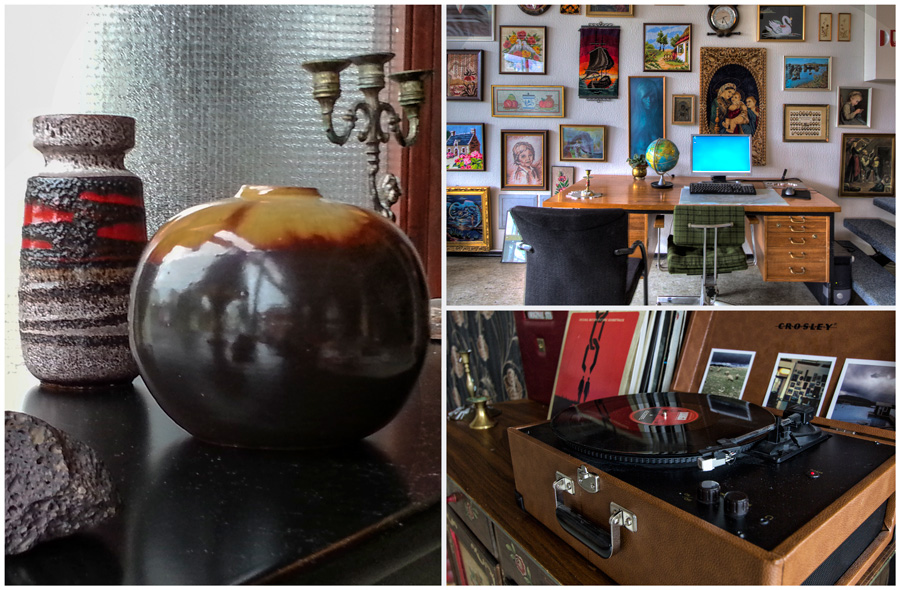 The staff are very helpful, accommodating and offer lots of advice. They also offer FREE use of bicycles. So if we had any energy left or the rain would have stopped we could have cruised around Reykjavik.
Their website is very user friendly and their Q&A section will probably answer any question you may have. They also have an embarrassing photos page which is worth a click.
OVERALL
Our stay at the Reykjavik Bus Hostel was exactly what we needed. A clean, comfortable place to rest our aching bodies from all the adventures we just had.
If there are any improvements that the hostel can consider is there seem to be not enough bathroom and toilet facilities for the number of guests. We were often either waiting on people to finish their business or walking in on people (who apparently aren't aware of what locks are). The kitchen was on the messy side, but understandably that is difficult to manage for a hostel this size. Finally, some extra hooks in the rooms for coats and such would be a nice addition.
But all considered, these were such small things, that it would never impact our decision to stay there again. It was a great stay and if we're back in Reykjavik we'll be sure to be here again.
*****
Our SADcars rental for and stay at the Bus Hostel Reykjavik were complimentary, but as always, our opinions are our own.