Words by Dalene Heck / Photography by Pete Heck
It's a deep-seeded desire for me to be on the water from the moment I see it. Long hours lounging at the beach are nice, frolicking in shallow waves at shore is also necessary, but nothing draws like watching the coastline fade as salty water splashes up on my arm dangling over the side of a speeding boat.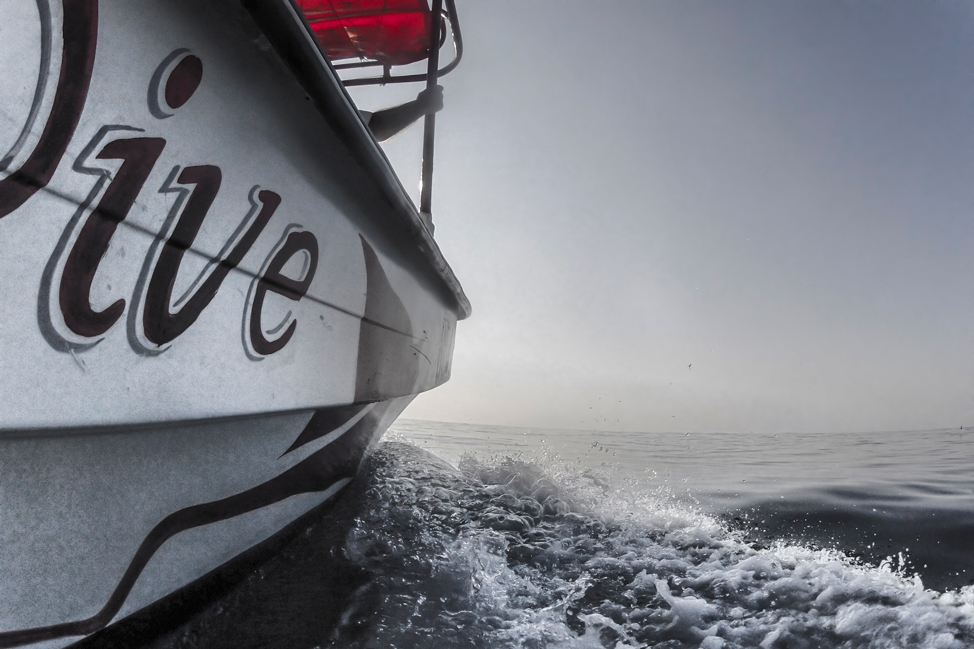 And as we rushed away from Puerto Escondido, all smiles in the cool wind that relieved the brutal heat, sometimes the only thing to distinguish the dull blue of the water from the horizon were gentle ripples. It was unexpected, how flat the ocean was in parts, considering the size of the waves we saw onshore. But we weren't just there to puzzle over the size of the swells. Lorenzo had bigger plans for us: along with his mate Victor, we were to be shown sea turtles, dolphins, and if luck would have it, whales.
Pete and I have a terrible record with seeing wildlife. Usually, on such excursions, some sort of subliminal radar is emitted by both of us that chases all living beings in the opposite direction. We were nervous for us, our two hosts, and the four other passengers that such misfortune would upset us all.
Our fears were unfounded. Our first sighting was of two sea turtles making sweet turtle-y love, and then it was all good from there. In fact, it was better than we ever could have imagined.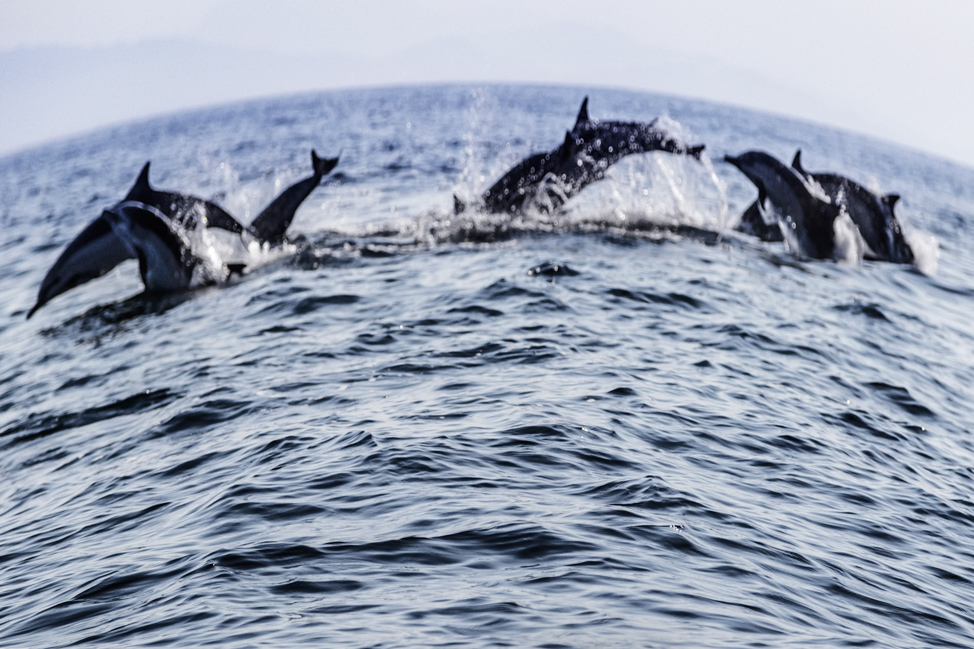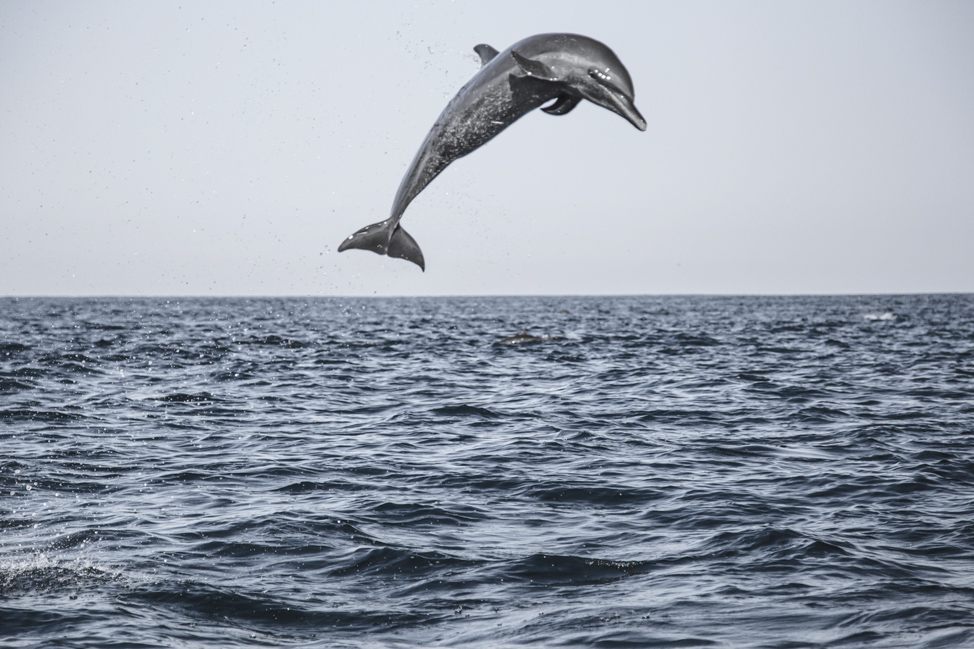 We were surrounded by dolphins. At first Pacific white-sided dolphins, and then the more-friendly spotted variety. The opportunity to swim alongside them while dragging beside the boat was offered, and Pete eagerly took advantage.
On the boat trying to video the experience, I could barely keep up. I'd focus on one spot waiting for action, and then quickly adjust to another as five or six would jump.
We all darted from one side of the boat to the other, in awe of the display being put on. Dolphins jump to get rid of parasites, for play, and for communication. I, of course, preferred to think they were all for us – making up for all the other species on the planet that have always run in the other direction.
And yet, unknown to us during that time, there was still much more in store.
"Cuidado, Victor!" Be careful, Lorenzo called out. After nearly a half an hour of searching to no avail, we were now, quite literally, on top of a 25 ton humpback whale and her baby.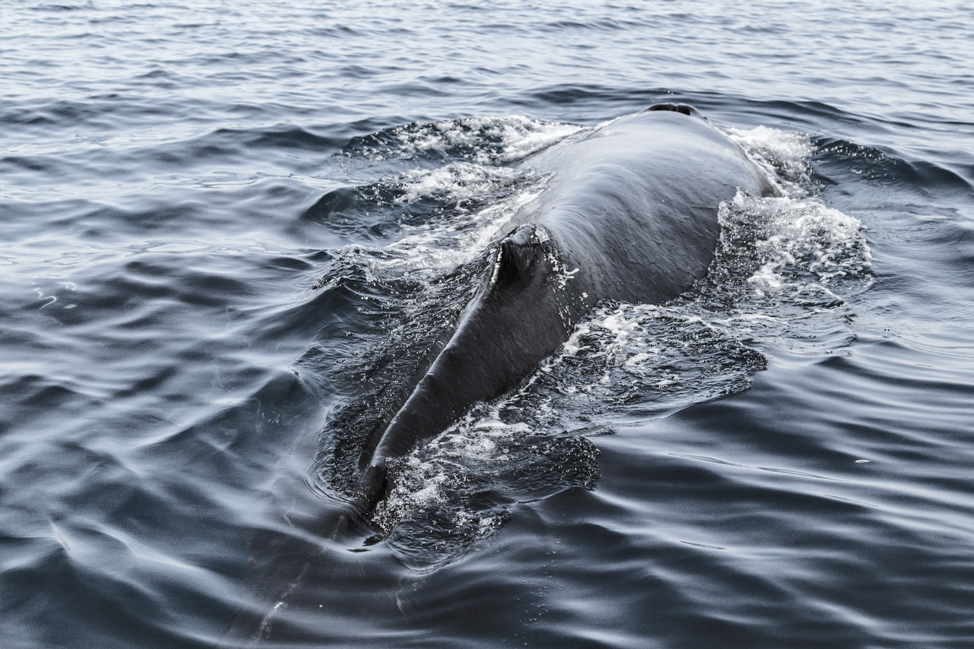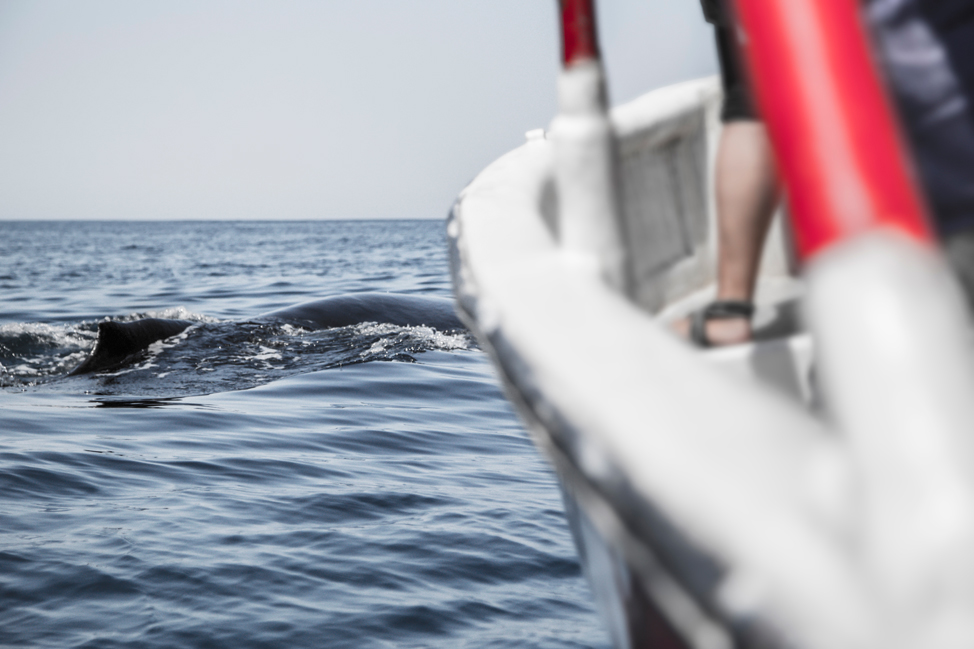 We inched along, trying to keep pace, Victor careful to maneuver along at a slight distance. We were lucky once again to be in this right place at the right time. Given it was the end of season for whales in the area, we had searched for nearly an hour to find her, and had almost given up and turned for shore. But there she surfaced to our delighted squeals, and with a baby no less, meaning that they would come up much more often for air than the roughly fifteen minutes an adult whale can go without.
Our wildlife dry-spell had ended in dramatic fashion.
Yeah, you're gonna wanna watch this video…https://www.youtube.com/embed/bSlSzMbCC1Y
If you are having problems viewing this video, click thru to see dolphin and whale watching in Puerto Escondido.
how to do it
Whale season in Puerto Escondido starts in December and tails off in March of every year. Large dolphin populations swim very close to shore, and this is a unique opportunity to swim with them in their natural habitat.
Lorenzo offers regular tours with his company Deep Blue Dive.
** I would like to acknowledge that after publishing this post, a reader (see comments below) alerted us to the fact that our pursuit of the whale was in violation of sustainable practices, of which we feel terribly about. See this website for more information.
Many thanks to Lorenzo for this complimentary excursion. As always, all opinions are our own.