It's official: Poland is wonderfully weird.
At first, we discovered a few little oddities and thought nothing of it. And then, after a bit of research, we realized that it is actually an epidemic.
Why all the crooked crookedness?
The most photographed building in the whole country is the crooked house in the northern town of Sopot, designed in tribute to a local children's book illustrator.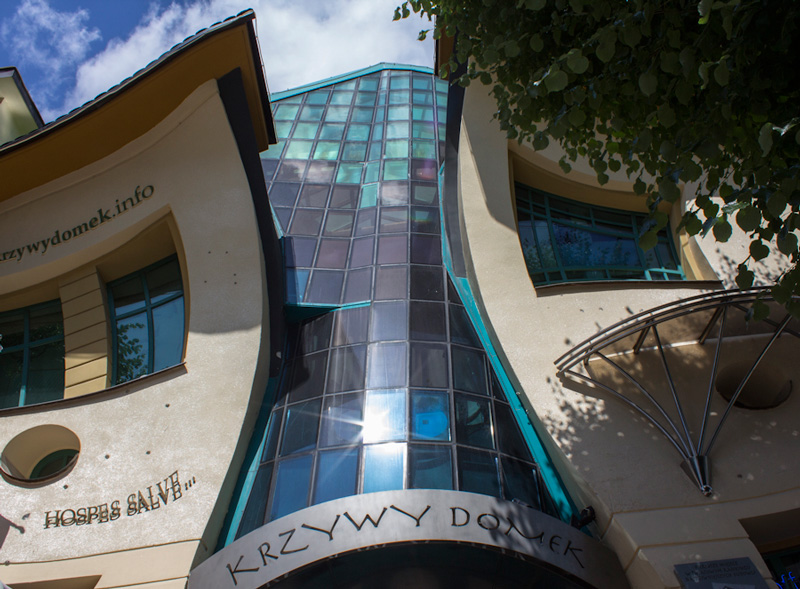 More mysterious is the crooked forest in the northwestern part of the country, where approximately 400 trees all have oddly similar shapes. It is believed that some sort of human technique forced their awkward growth, but the methods or rationale are not known. Two theories: that they were deliberately shaped to use the odd structures in ship building, or they were caused by being run over by tanks in WWII (the trees snapping at the stem but still enduring).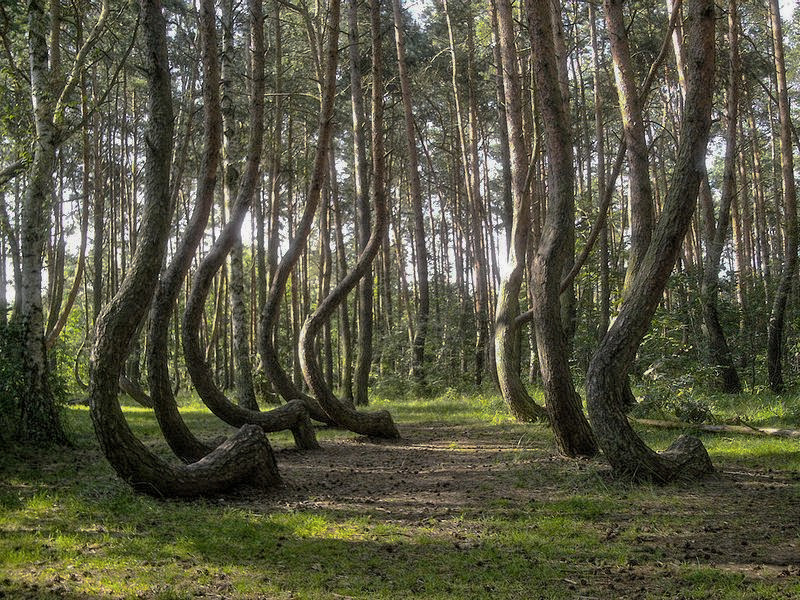 Or, upsidedownedness?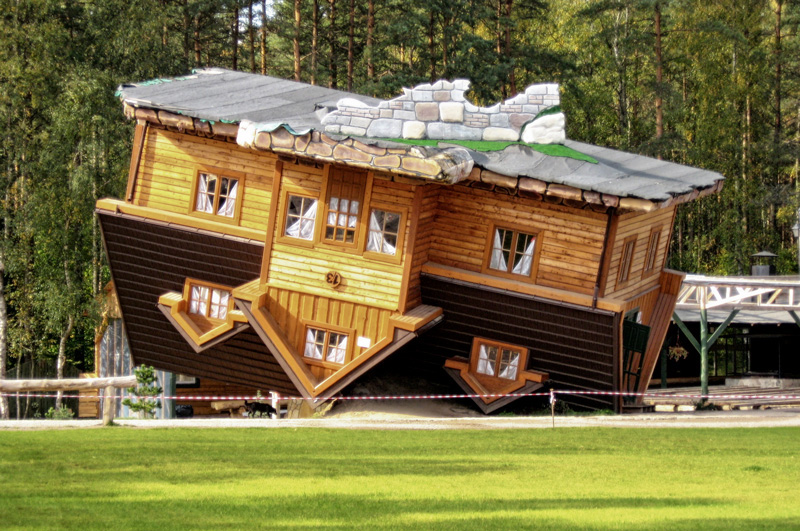 Built in 2007, this upside down house was designed to represent the uncertainty facing Poland after the end of communism. It apparently took five times longer than a normal house to construct, largely because of the disorientation felt by the builders.
(So disappointed we only learned about this place after we had left the region.)
They love their legends!
The entire country is ripe with curious legends, and the mermaid of Warsaw is a popular one.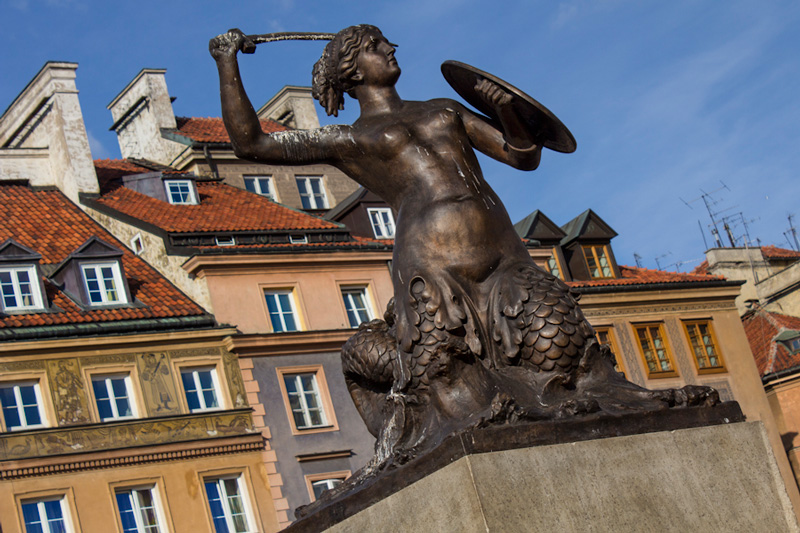 She graces the coat-of-arms for the city, and her likeness can be found scattered throughout landlocked Warsaw (any mermaid statues we have previously seen were in coastal cities). Legend has it that she made it to the area via river, and liked it so much she settled. A rich merchant trapped her, but a young fisherman saved her, and she vowed to protect the city with her sword and shield.
Another in Warsaw is Basilisk, and we have heard vastly different stories behind this legend.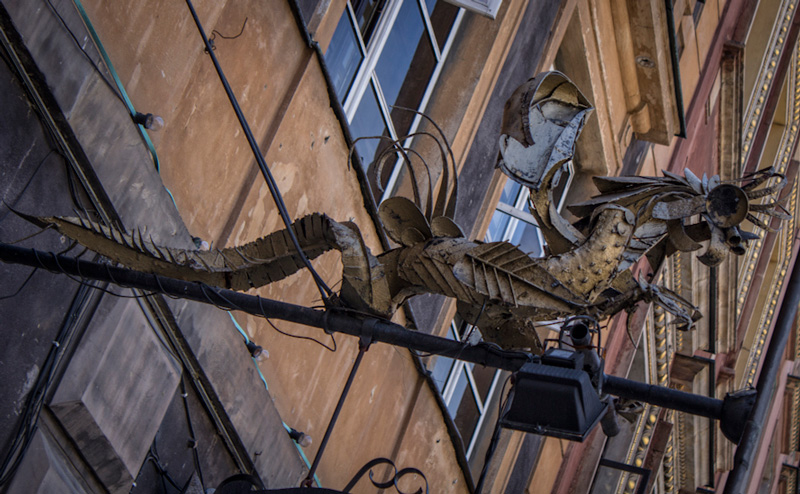 The monster once guarded treasure within the building and turned any man who tried to reach it into stone. He was defeated in the end by a tailor who showed the monster a mirror – he was so disgusted with how he looked that he has since gone into hiding. (No word on what happened to the treasure. 🙂 )
And then there is this pig.
Poland has a vast array of unusual statues: a young boy with an erection, the monument of a faithful dog, and they even have the world's largest Jesus.
And then, the pig. Floating on the Vistula river, running through Krakow.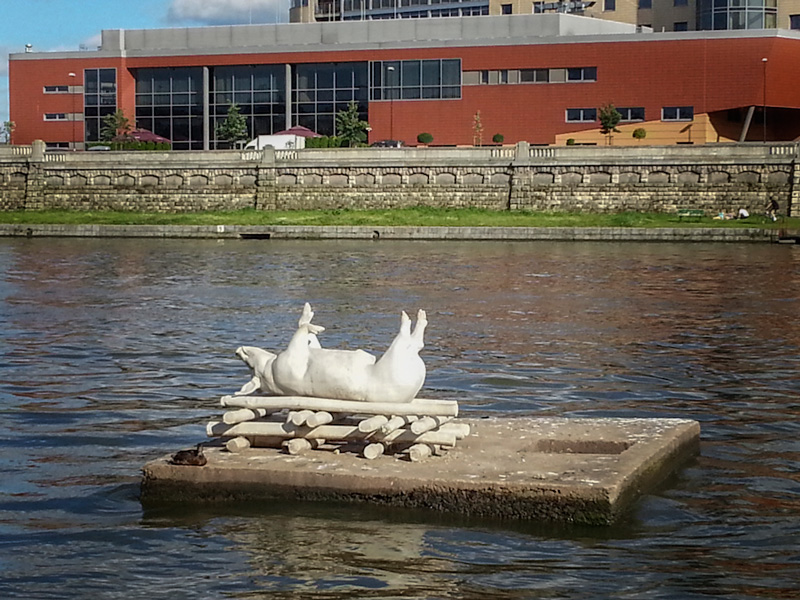 A local tour guide had no idea what it was, but a Polish friend told us it symbolized cleansing. The pig, set in a position to be lit ablaze, signifies renewal. Apparently.
A search on the googles for weird Poland brings up all kinds of other eccentricities.
(If we had known beforehand, we might have made our country-wide tour "weirdly" themed!)