The Irish Manor In Photos (part 1)
Welcome to your tour of… The Manor!
This post could also easily be called Housesitting 301 – The Big Benefits.  And it would go well beyond the usual verbage of it being an inexpensive way to travel.
Our foray into housesitting has gratefully led us here – to an expansive manor on 65 acres in rural Ireland. Parts of the estate date back to the 10th century, when it existed only as a lookout tower for the villagers.  There have been many additions since then, with most of it (and the interior styling) done in the 18th century.
The east-facing front of the Manor.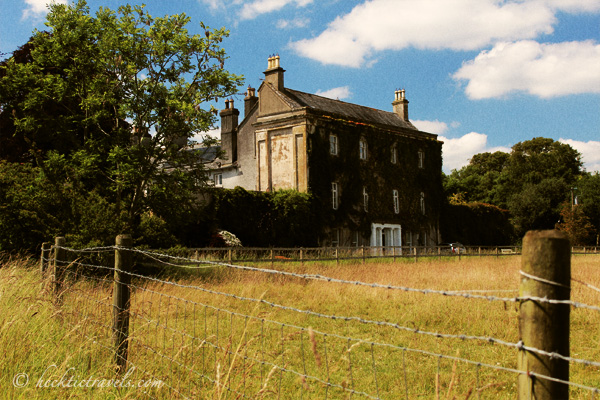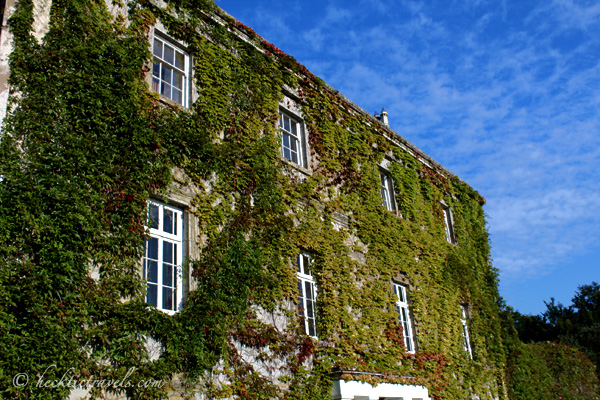 View from the front door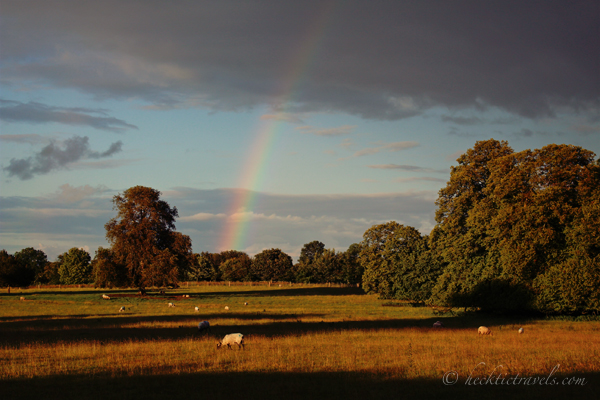 From the backyard at dusk
The outside view of the ballroom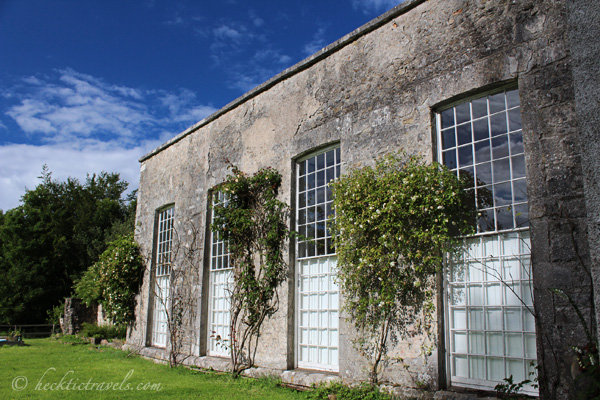 The garden on the north-west corner of the Manor, where we will be doing lots of work!  A dovecote is beyond the doorway.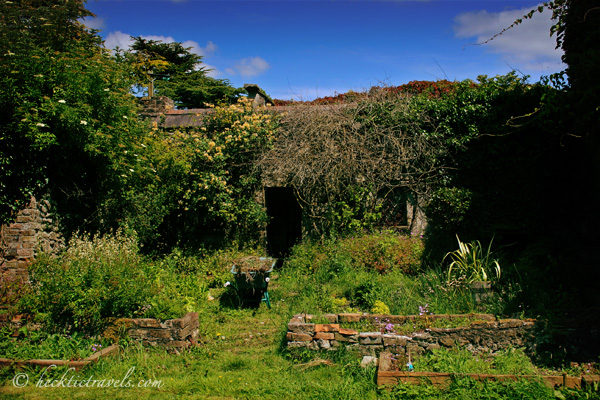 A dovecote was used to raise pigeons to be eaten.  It now stores tools for the garden.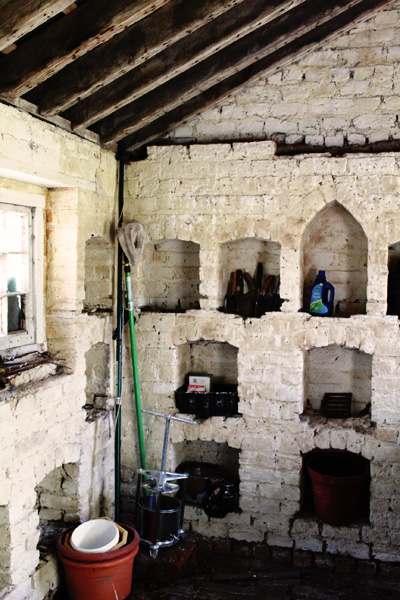 The cute pink door to our cottage, attached on the south side of the Manor.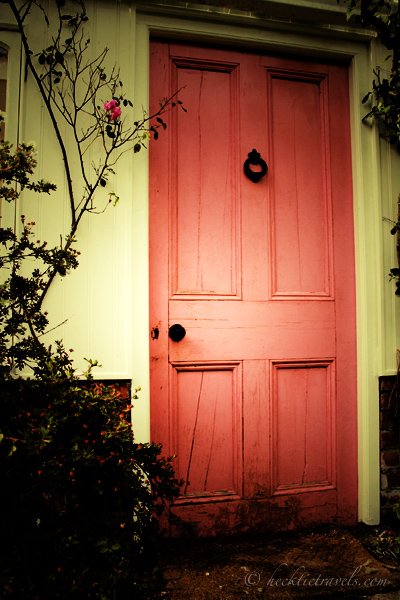 I could fill a whole other post with pictures of all the charming doors and interesting corners.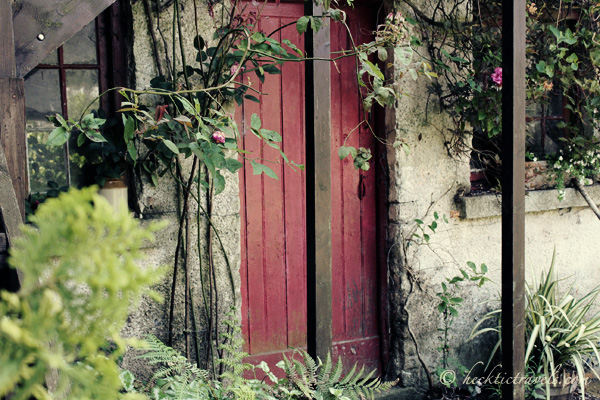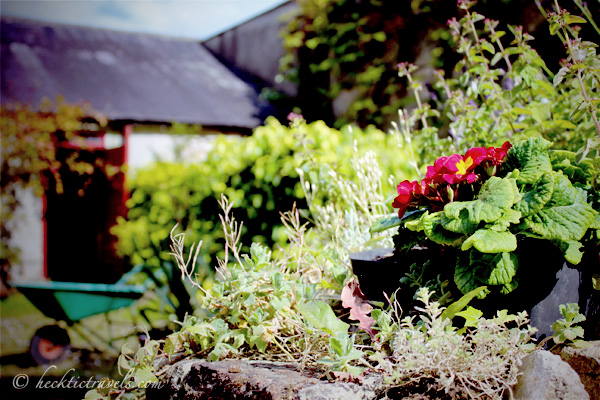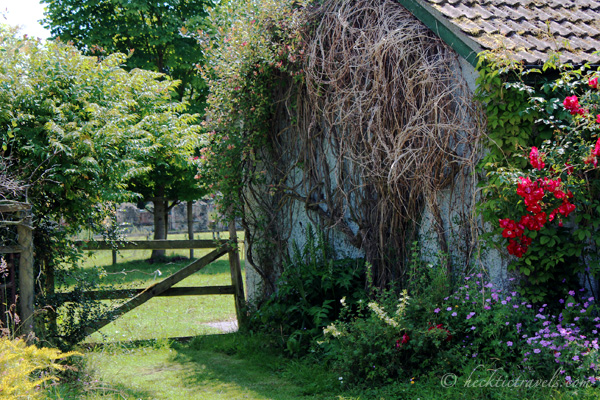 This used to be a kitchen (you can see where the roof was attached and the remains of a stove), but is now a beautiful courtyard.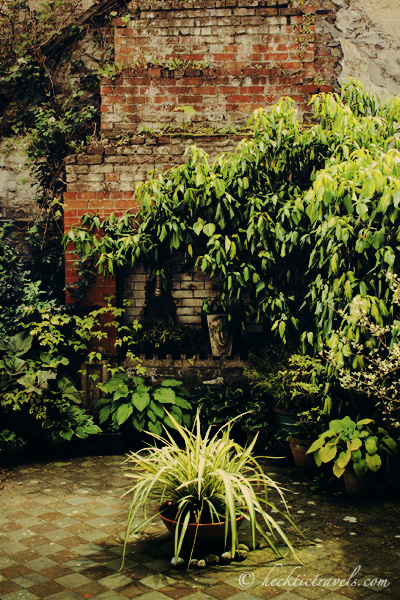 There are so many other interesting features across the property.  Here are cherry blossoms along the path to the orchard.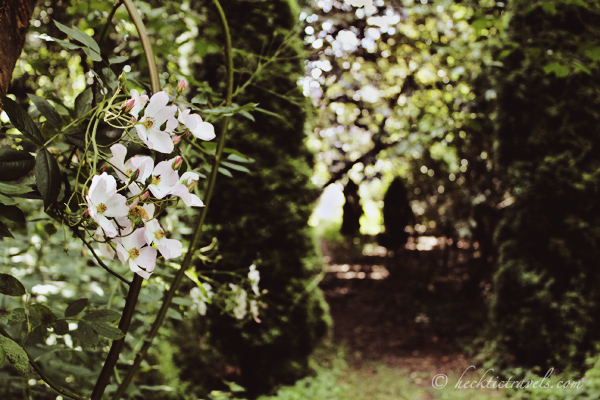 The gate to the orchard.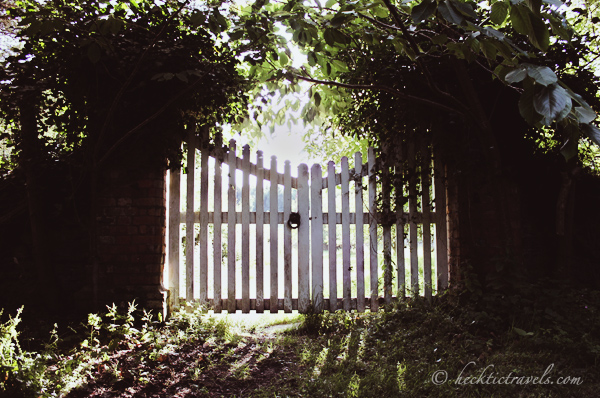 Old servants quarters, which are now used for beehives.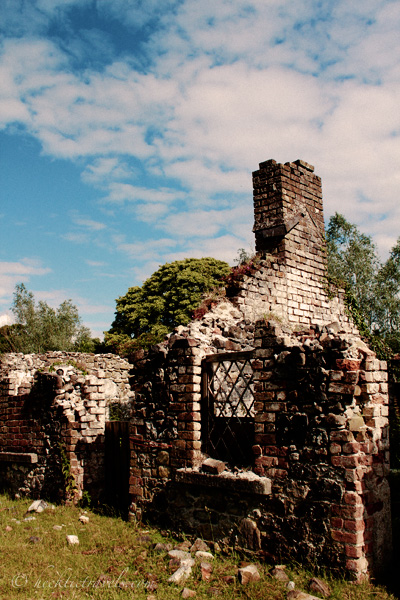 A river runs through the property, which locals will use for fishing.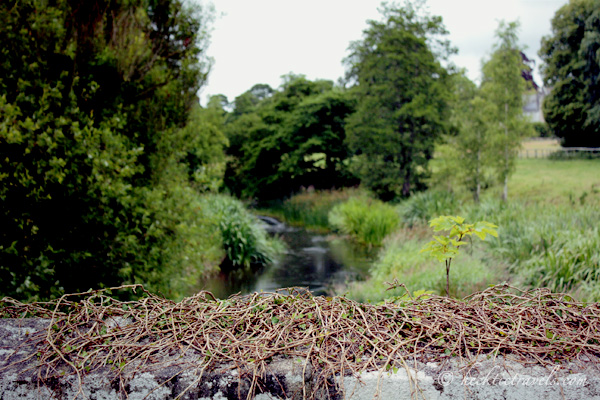 Across the river is the "Island Wood", and it has a structure once used as a tea house.  It's kinda spooky!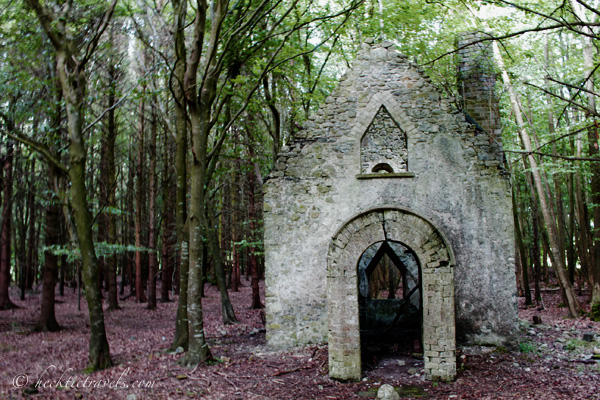 And there's even a graveyard.  Spookier, still!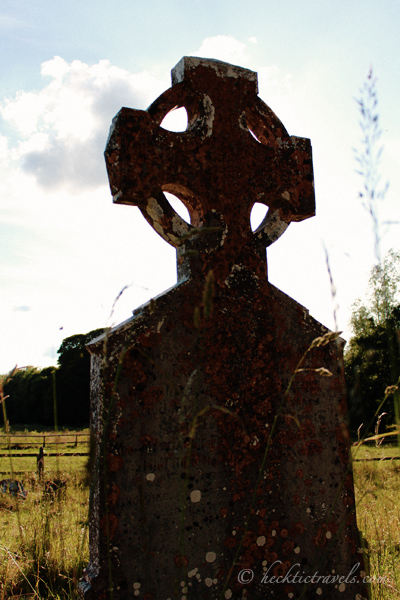 Near the graveyard is a Holy Well, maintained and cared for by the locals.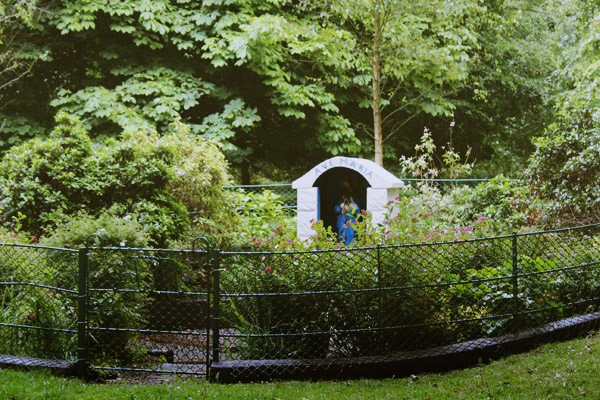 Ancient tools found around the property.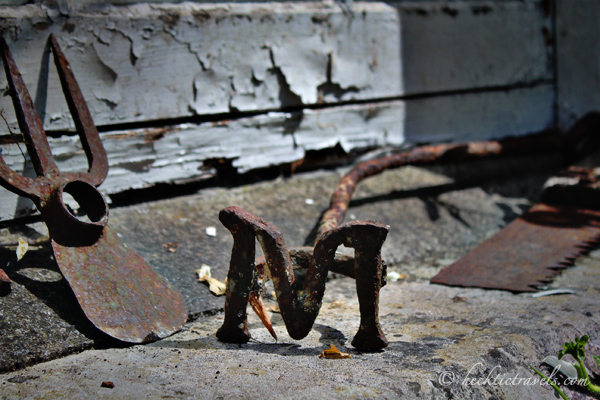 The four hens we are taking care of.  Pete is quite excited every morning to see how many eggs there are – like they are Christmas presents!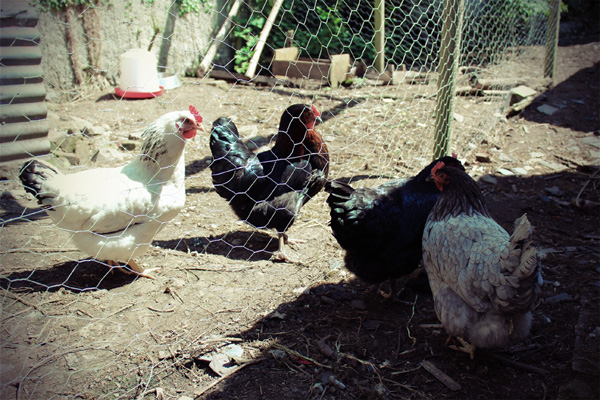 Olly, our sweet, four-legged furbaby for two months!  One downside of traveling is that we really miss having pets in our life, so Olly is getting lots of love.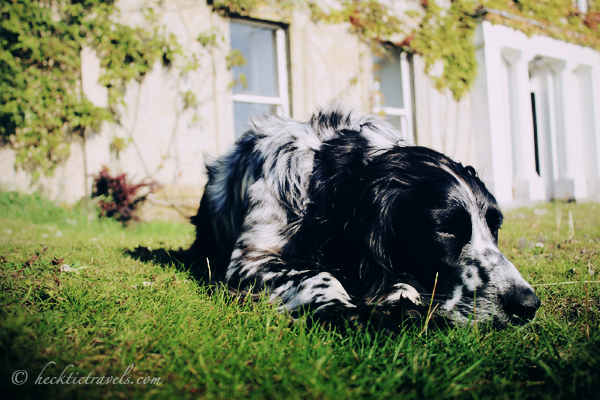 Next week we will show you images from inside the Manor and our cottage!
Have we convinced you of the merits of housesitting yet?  Check out our posts Housesitting 101 and Housesitting 201 on how to get started.