Three Sides to Sihanoukville
Three Sides to Sihanoukville
Words by Dalene Heck / Photography by Pete Heck
The sight of the sea was as welcome as any we had seen in awhile. Midway through our stay in Phnom Penh, we ached for some new scenery and
a break from the craziness
of Cambodia's capital city.Just a few short hours by bus and we arrived in Sihanoukville – the most popular town along Cambodia's small coastline. We skirted its edge and headed straight to our hotel near Victory Beach – a small strip of sand out of the way from the bustle of town. We made quick work of our check-in and bolted beachside, eager to feel the sand beneath our toes and relax on the inviting cushioned chairs.
In truth, Pete and I were both a little wary of our trip to Sihanoukville, others who had recently gone before us had spoken of it being nothing but a trashy hole for young, partying backpackers, but we found ourselves uttering "heaven" in the first hour of our stay. (Admittedly though, we couldn't even trust our own opinion at that point – we were so eager for an escape from the city that a lawn chair beside an overflowing puddle might have garnered the same approval.)
Our stay was but a short one, and we managed to peel ourselves away from that first inviting beach to see a bit more to this town that seemed to elicit such starkly different opinions. What we found were three very different sides to Sihanoukville.
Victory Beach
There is one main beach in the town and several others scattered, the latter, smaller beaches made attractive by their fewer number of visitors.
Victory beach is far from the centre of town, hardly frequented and fairly quiet. The small string of stands served up delicious and cheap food, and the beach and water were relatively clean-ish (but not enough such that we swam for long).
We were so eager for an escape from the city that a lawn chair beside an overflowing puddle might have garnered the same approval.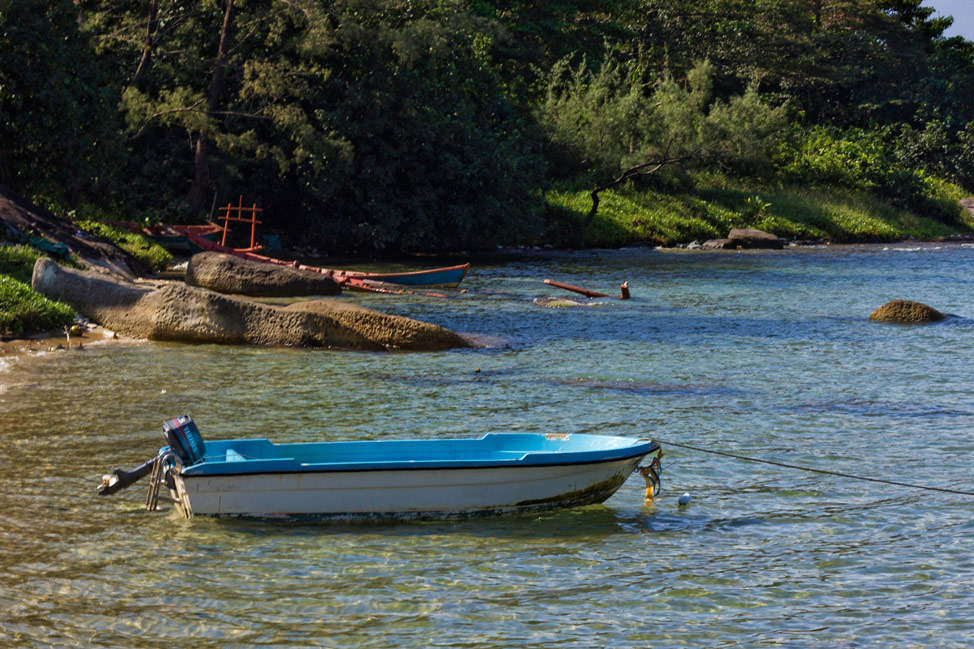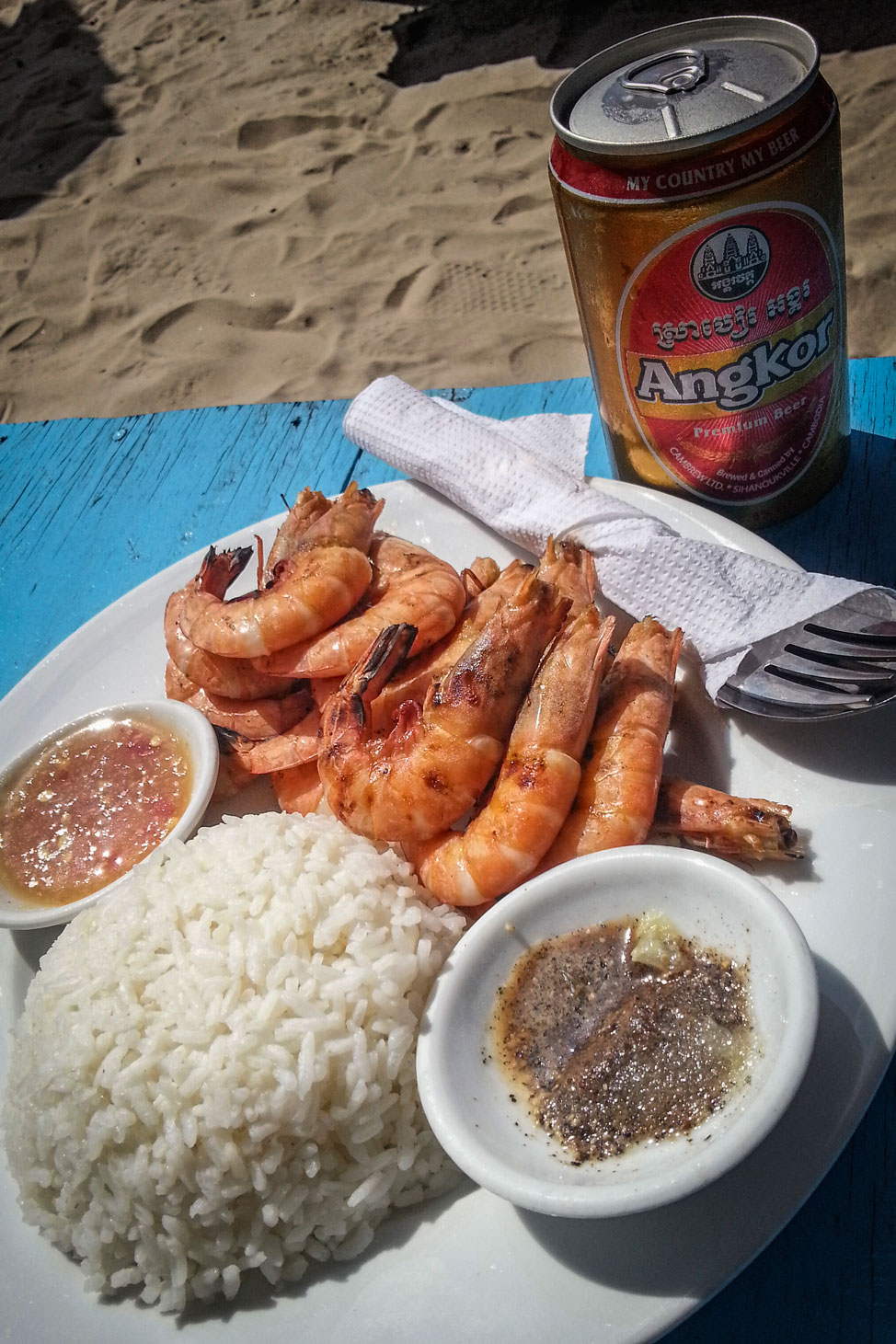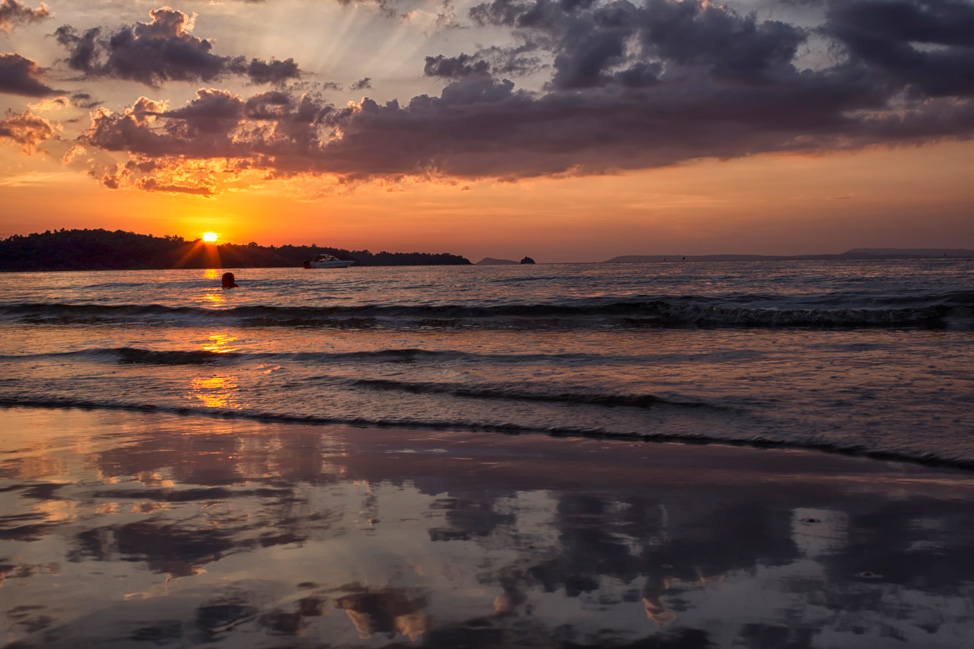 Serendipity Beach
From our first steps onto the most famous beach in town, we wanted to quickly retreat. It's kinda trashy, loud and obnoxious. Call us old and cranky but the slew of neon lights and hassle of pushy vendors were too much to take.
Especially from the children. As cute and as sharp as their sales skills were, it is heartbreaking to know that at their very young age, many of them are being forced to sell to tourists, and are kept out of school to do so. Their exploitation was rampant and  agonizing.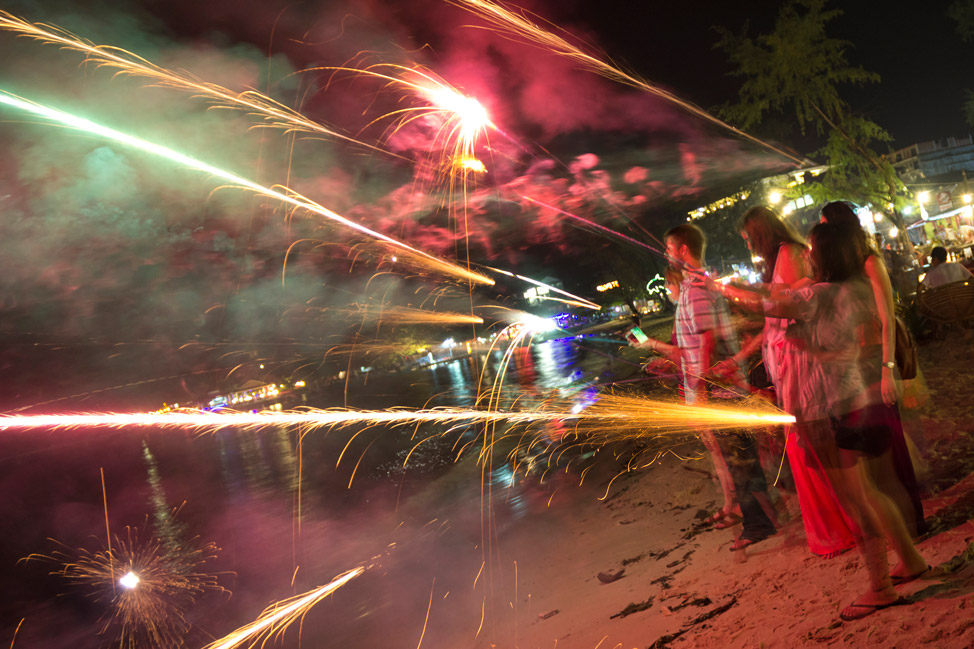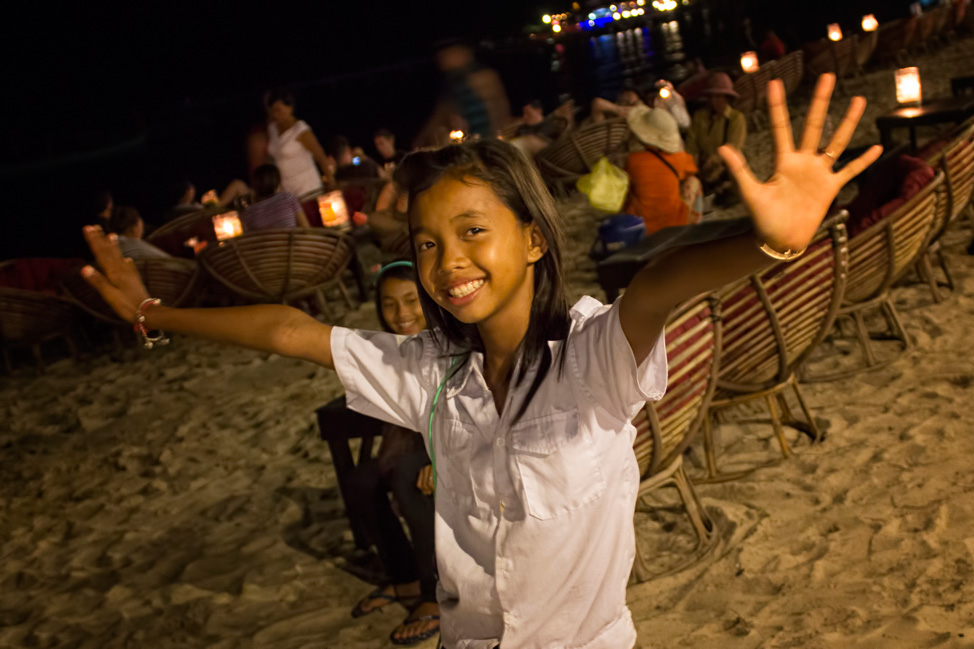 Koh Rong
In our opinion, the best part about Sihanoukville is that it is a jumping off point for a few secluded islands just off the shore. Koh Rong, the second largest island off of Cambodia, is accessible via a two-hour boat ride, and feels like another world.
It is barely inhabited, peaceful, with near-immaculate beaches – it had been exactly what we were hoping for. Our two hour stay was not nearly enough.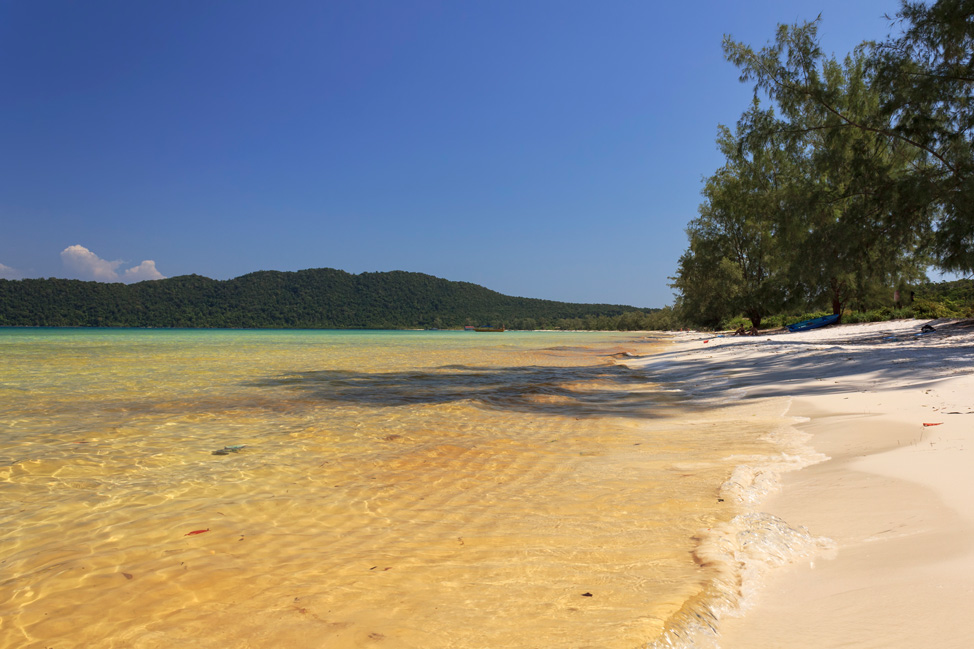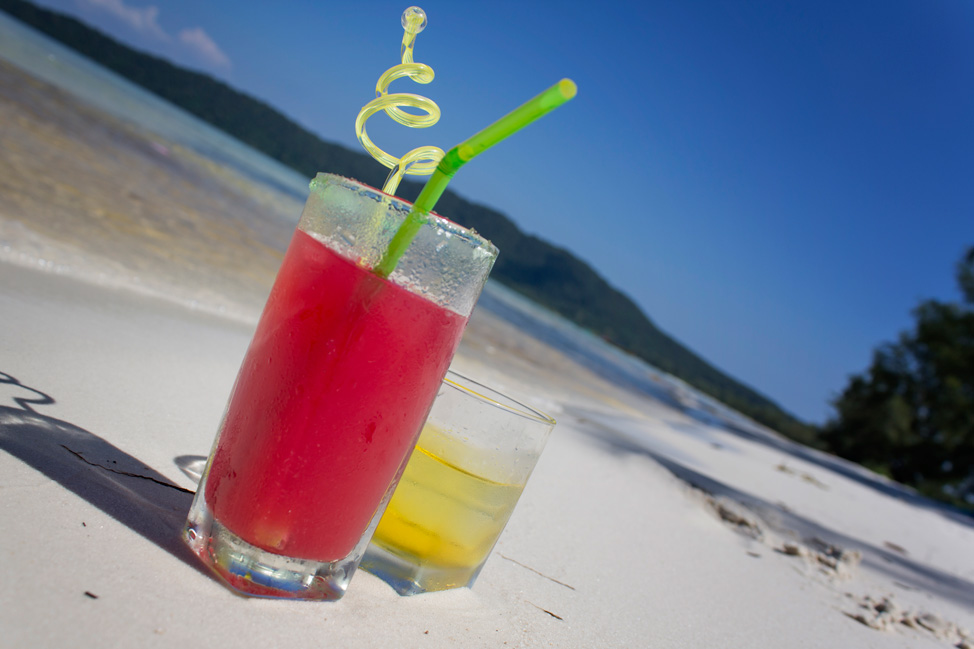 After two days, we headed back to Phnom Penh a little sunburned and relaxed, but alternately pleased and disturbed.
Reports from others who have visited Sihanoukville over the years have noted its degradation from a tropical paradise to becoming overrun by tourists with little regard as to how to handle it sustainably (not an uncommon occurrence in an economically-depressed country ramping up its tourism efforts).
While it served our sole desire to have a change of view, perhaps it was advantageous that we kept our expectations low. And we find it decidedly revealing that our best time visiting the town was when we left it (for Koh Rong).
*****
Our visit to Sihanoukville was a part of the TESOL program with LanguageCorps. All opinions, and decisions not to wear enough sunblock (PETE!), are our own.