Words by Dalene Heck / Photography by Pete Heck
Coming from landlocked Alberta, the maritime culture is something that we have never quite understood. After several weeks in Atlantic Canada we saw lobster traps pulled and even dug for our own clams, but nothing really cemented maritime life for us as strongly as our trip to the Tusket Islands.
There are over 200 islands south of Nova Scotia that belong to this archipelago, and while none of them are permanently inhabited, they once played an important role. The Islands were used as a layover for fisherman – many constructed a "shanty" onshore that they could use during peak season and cut down their commute time from home (allowing for an extra two hours of sleep each day).
Now that prime fishing grounds are much further offshore and the time saved is less significant, the shanties are no longer used for this purpose. With longer trips – lasting 30 hours – the last couple of hours make little difference. And they typically need to return home to clear out their full loads anyway. The shanties have now become summer homes and the docks are used as storage for thousands of lobster traps.
Our guides for the day, cousins Simon and Jamie, have had family property on the Islands since the 1940s. The newest one was built in 1985, but no one lives there full time.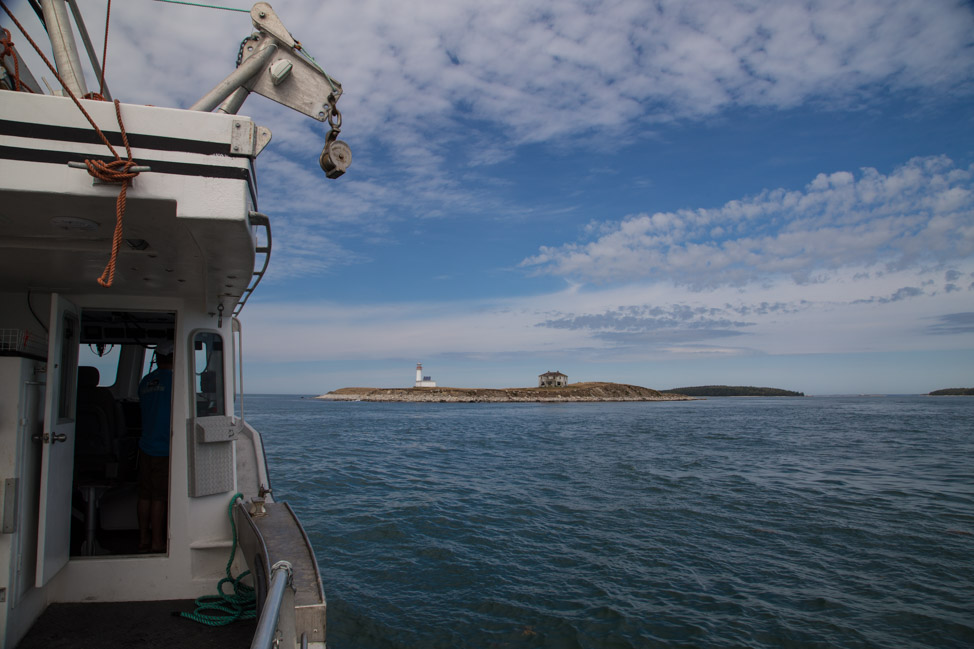 It took us almost two hours to get from the dock in Wedgeport to our stop on the islands via a converted lobster boat. On our arrival we emptied ourselves onto the dock as crystal blue water swirled below us; the seventeen foot tides were racing in. We walked along as if in a corridor – the dock framed by layers of traps towering over our heads.
There is little about the place that could be described as conventionally scenic with many of the buildings seemingly arranged haphazardly. Jamie stopped to show me a smaller building not far from their family shanty – inside is a large metal freezer to keep what they needed for the long stays during fishing season. It sits empty now. There are no roads because there are no vehicles. Rugged paths connect houses to each other and docks. There are no beaches, but instead rocky drop offs to the rolling water below.
The house itself, complete with a modern kitchen and sitting room, sleeps nine in a large open room on the second floor – providing housing enough for two or three ships plus a cook. The kitchen was warm from the hearty bowls of seafood chowder that had been prepared to serve our group. All of the basic services are available on the island – electricity, plumbing, etc. – but no store or any means to get supplies.
The day was warm and I wished to take my time to stroll along paths and check out other vistas. But the scenery wasn't really what we were there for. It's the stories of these islands, and the people who use them, that would give us the taste of maritime culture we craved.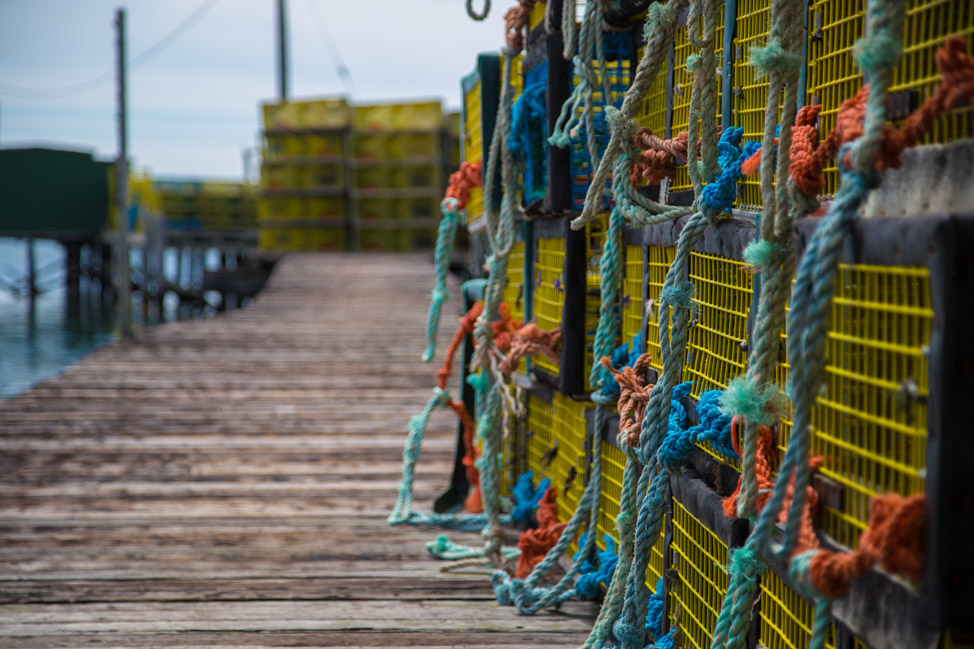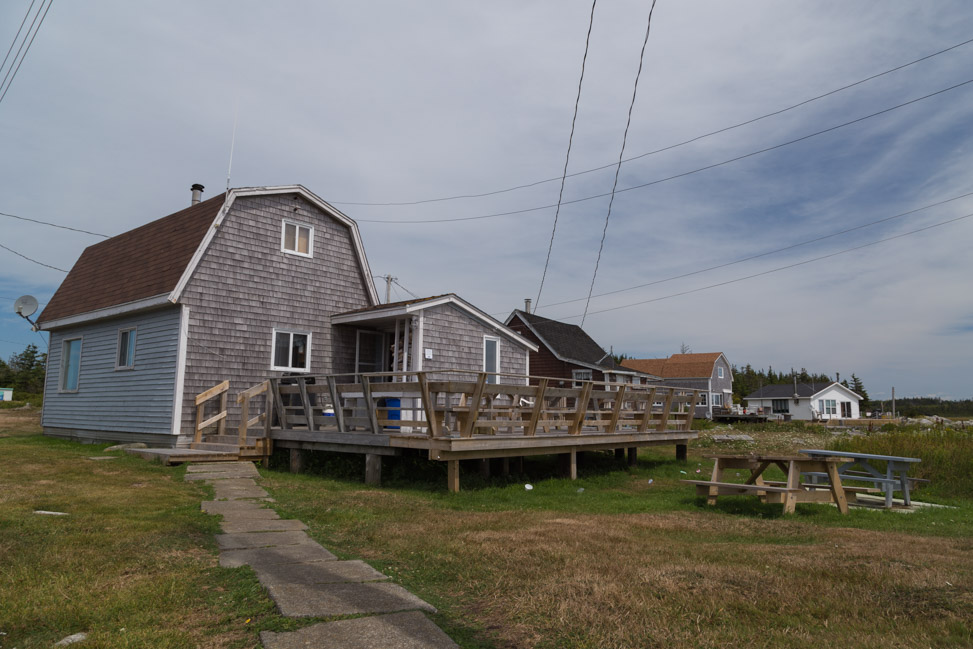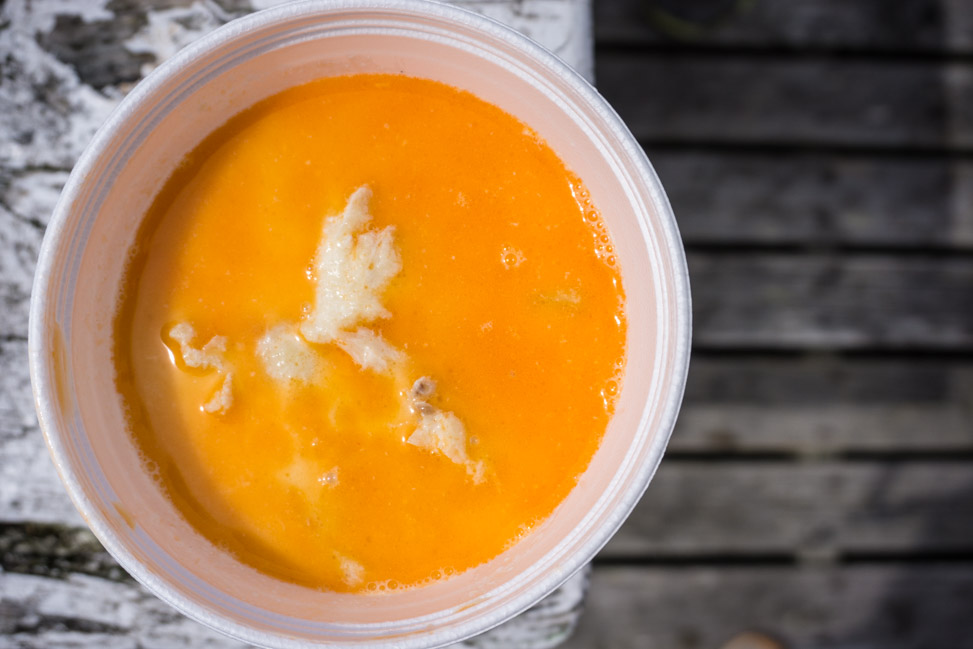 "What are your most memorable fishing stories?" I asked of Jamie, half expecting a simple fisherman's tale of the one that got away.
Instead, his quiet demeanour broken, he divulged two tales. He lifted his shirt sleeve to reveal the goosebumps that graced his arm as he began to speak.
The first story was of when he woke up to his boat sinking. Panicked, Jamie and his mate searched for possible salvation, but ended up abandoning it quickly as it sank. The second story took longer to tell, even if it happened in only a matter of seconds. Sitting alongside a herring boat, Jamie had literally just turned his head away for seconds and turned back to find it flipped over completely under the strain of the weight it carried. Several died, but he was able to rescue a man who had been clinging to a propeller. The man had let go, but Jamie reached into the water to pull him out.
His goosebumps became mine.
"But that's only 2 bad days in 25 years. This is a good life," he said with a smile.
I asked if he got out to the shanty much anymore. He had, with his family, for just one night the prior week. "We need to get out here more."
He divulged two tales. He lifted his shirt sleeve to reveal the goosebumps that graced his arm as he began to speak.
As Jamie and Simon moved around the boat to prepare for our departure, they spoke in a language neither Pete or I could understand. It was English, for sure, but the speed and dialect applied to their words rendered their conversation completely cryptic, and would likely only be understood by the people who know them and this area well. In our capacity as simple tourists we didn't need to understand them, but yet my desire to know was overwhelming.
All told, in our few hours we heard several stories from two people about a few of the islands. The stories that exist for all are surely boundless. My understanding of the maritime culture may have been more than it was the day before but still far from what I could even fathom. Yet more than anything else had been able to, the immersive trip to the Tusket Islands left a deep impression of it.
how to do it
The Tusket Island are rich in cultural history and the family Tusket Island Tours do a really tremendous job in relaying it. Tours are only available in the summer months and even though it is only a couple of years old, they can book up fast.
This post was produced by us, brought to you by Tourism Nova Scotia.