Photos Along the Road to Hana
Words by Dalene Heck / Photography by Pete Heck
Maui is not a big island – at 48 miles long and 26 miles across at its widest point, the expectation for new visitors is that you can get anywhere quite quickly.
But, why would you want to?
On this island, the journey is most definitely the destination, with numerous reasons to just pull over and take it all in. And no adventure more perfectly symbolizes this than the twisty Road to Hana. From our spot in Waliea, the drive is just over 50km, but it took us well over three hours to get there with all our stops along the way. (Add on a luscious three hour lunch with friends in Hana plus a very slow return and it made for a long but perfectly lovely day).
Armed with the Gypsy Guide app to direct us, as well as a local friend to point out her favourite spots along the way, we were in very good hands leaving Waliea…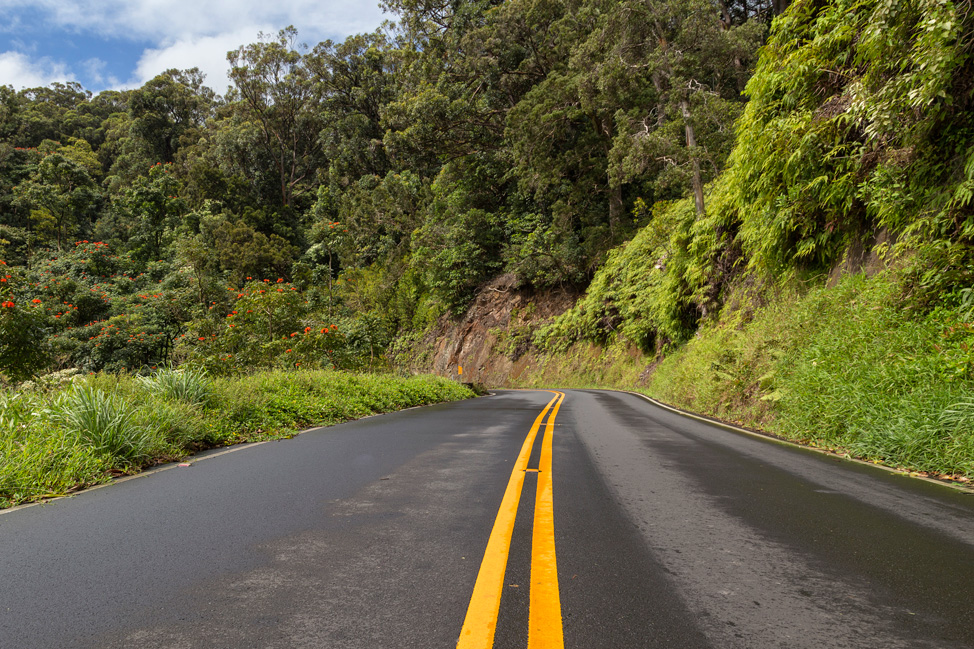 Our first stop, just past mile marker 6, was to see a small field of eucalyptus trees with unique bark that appears to have been hand-painted shades of purple, green, and red.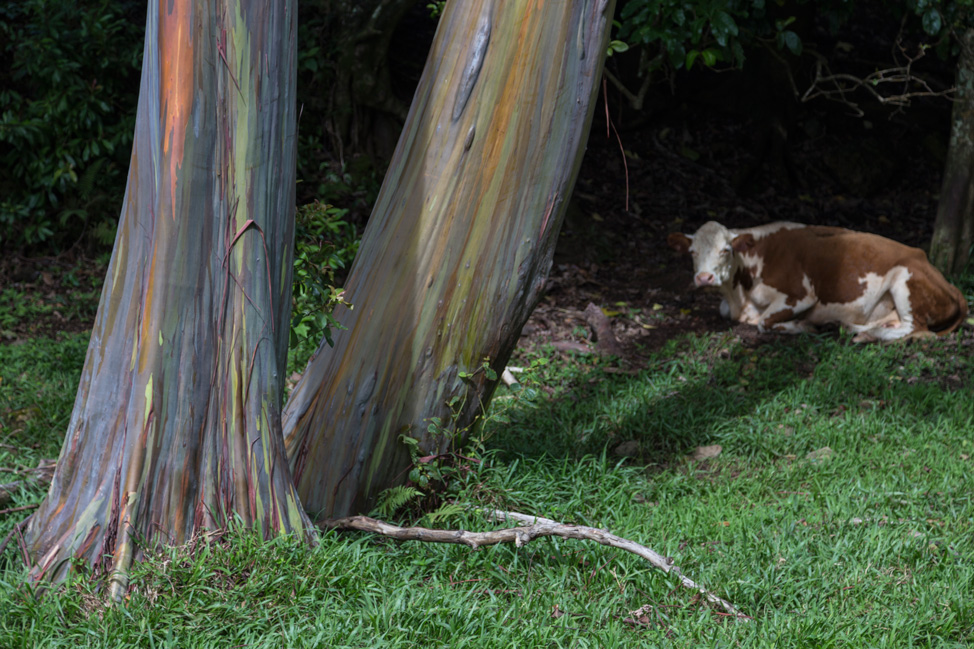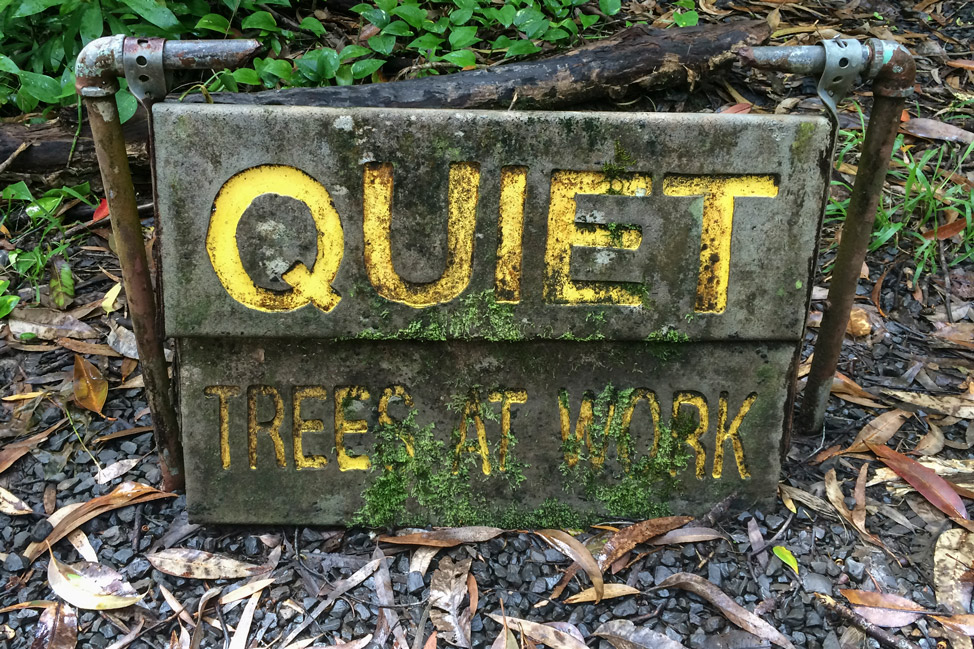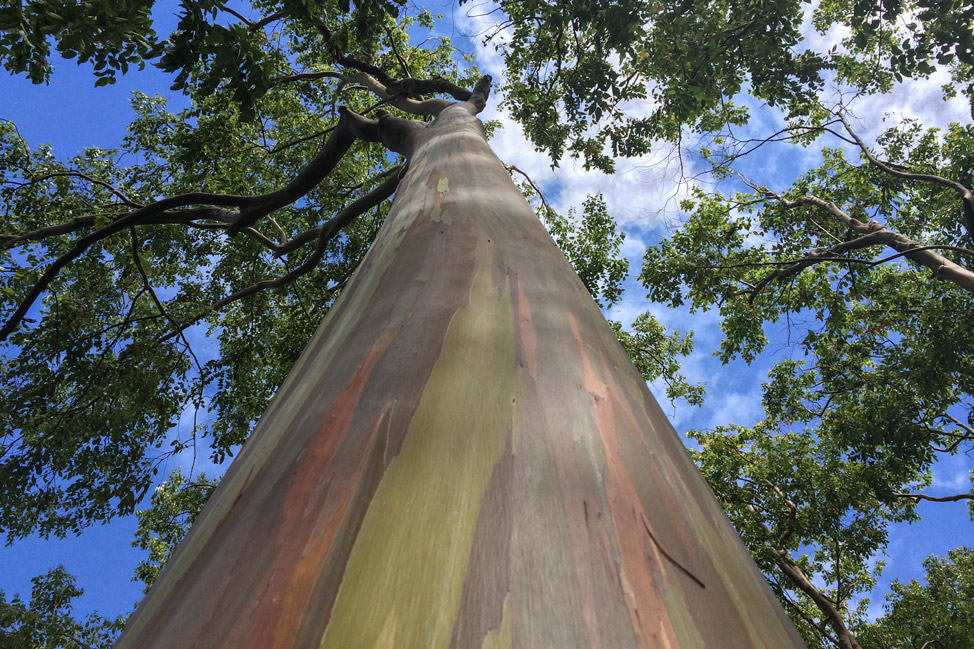 Not much farther, just passed mile marker 9, we stopped for a quick hike at Waikamoi Forest Ridge Trail. It has a few scenic overlooks and many varieties of flora to fawn over in a quick half hour loop.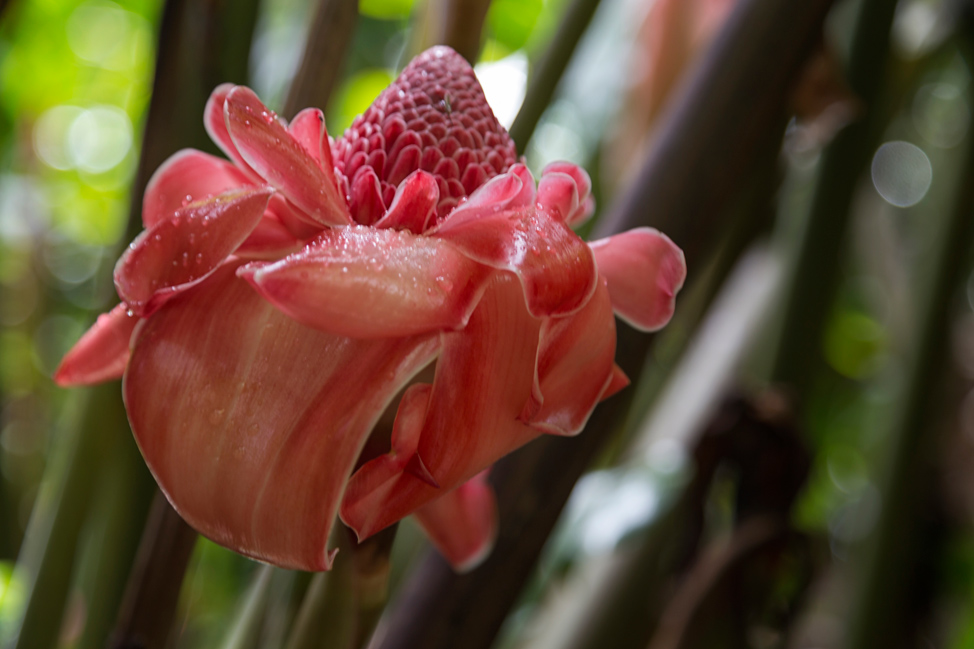 Past mile marker 16 was one of our favourite stops along the way, at the Keanae Peninsula. Pulsing waves thrashed at the rocky shore, and a church that withstood a tsunami in 1946 that tragically wiped out everything else and claimed dozens of lives.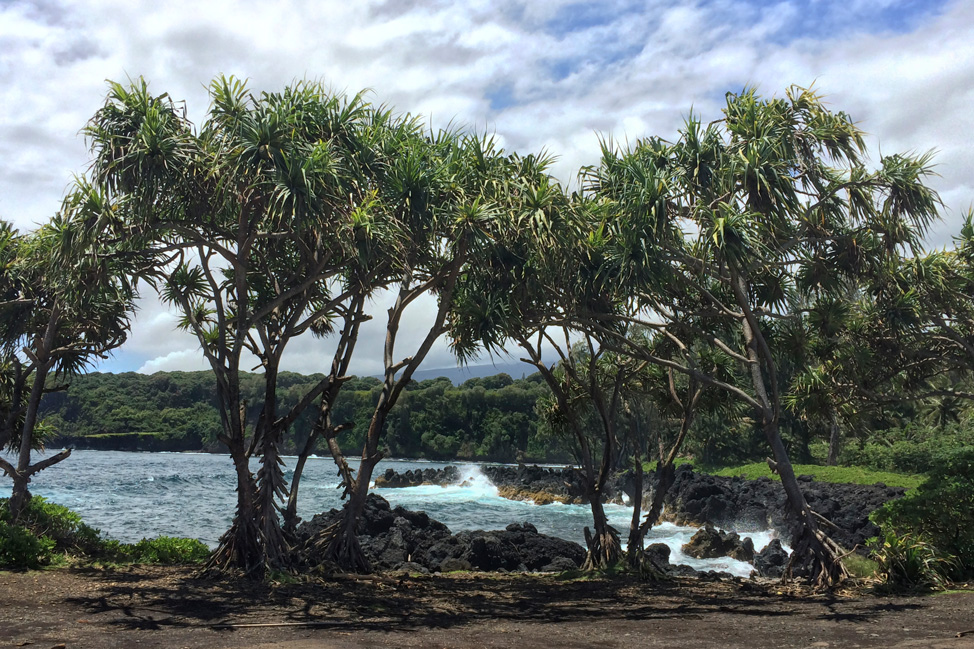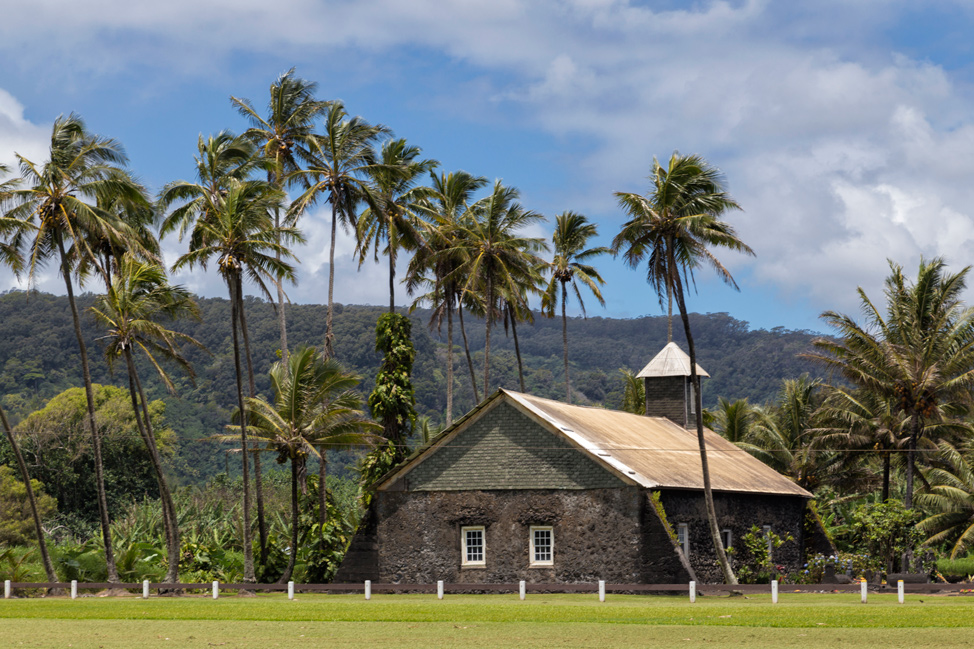 Besides all the stops, the road itself dictates slow-going. There are 46 one-lane bridges and 600 hairpin turns. There have been even been some talks to expand the road and bridges, but the locals have been vocal about preserving the relaxed nature of this drive.
These tourists have to agree.
There was a point in which we delightfully lost track of where we stopped and the names of what we saw – which makes us terribly unhelpful bloggers (sorry!) but extremely happy travelers.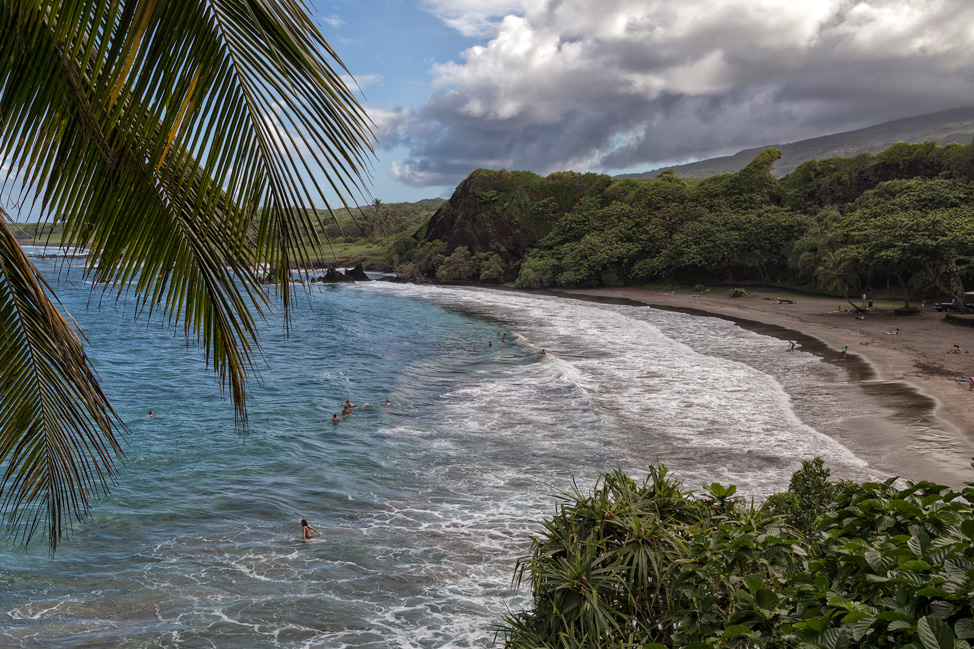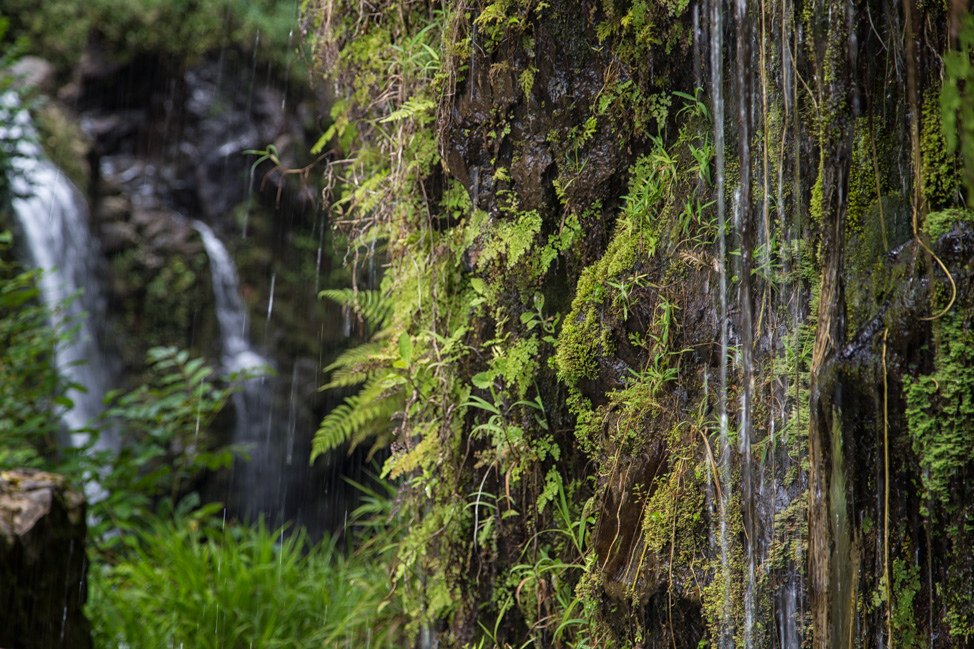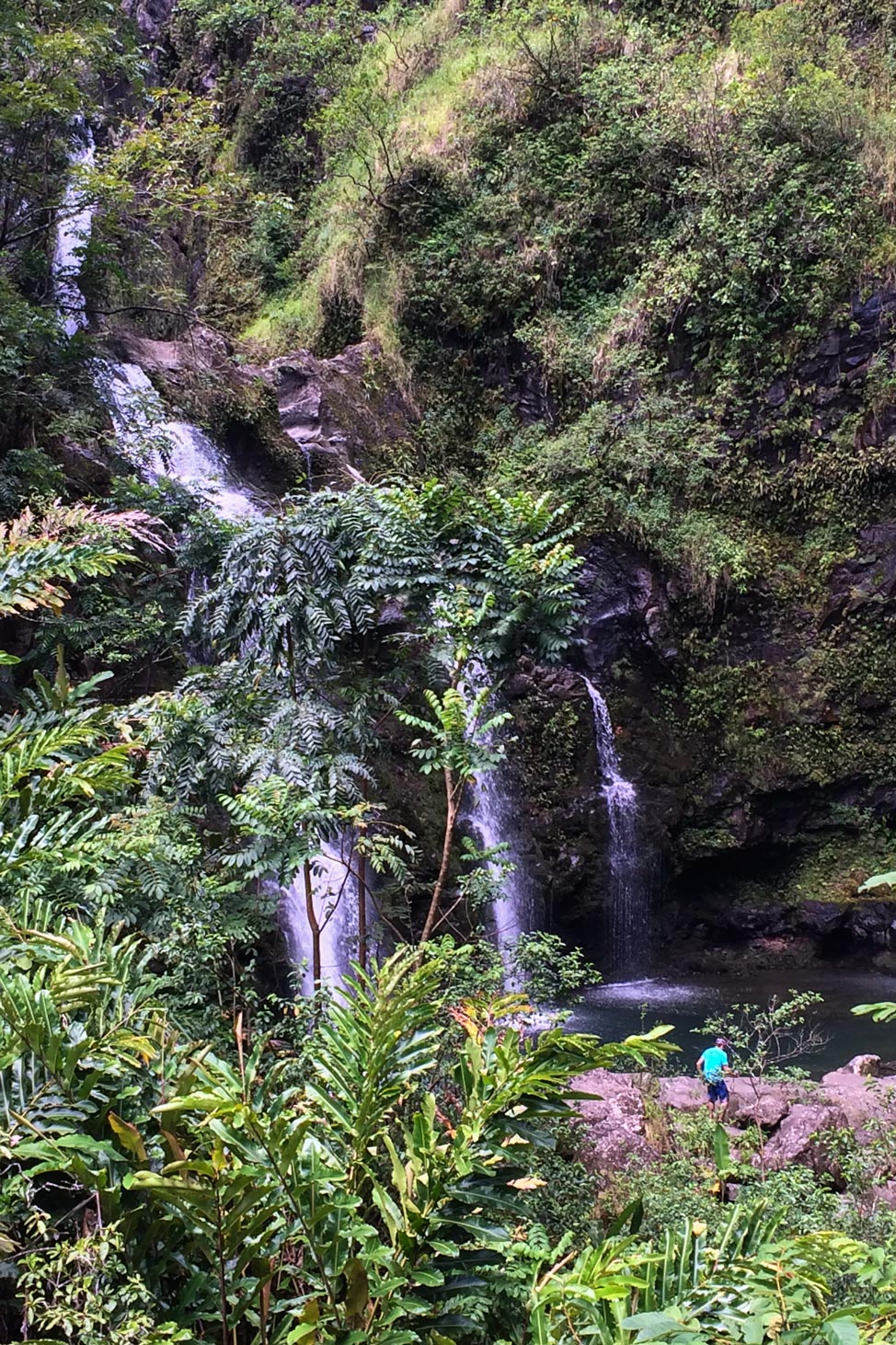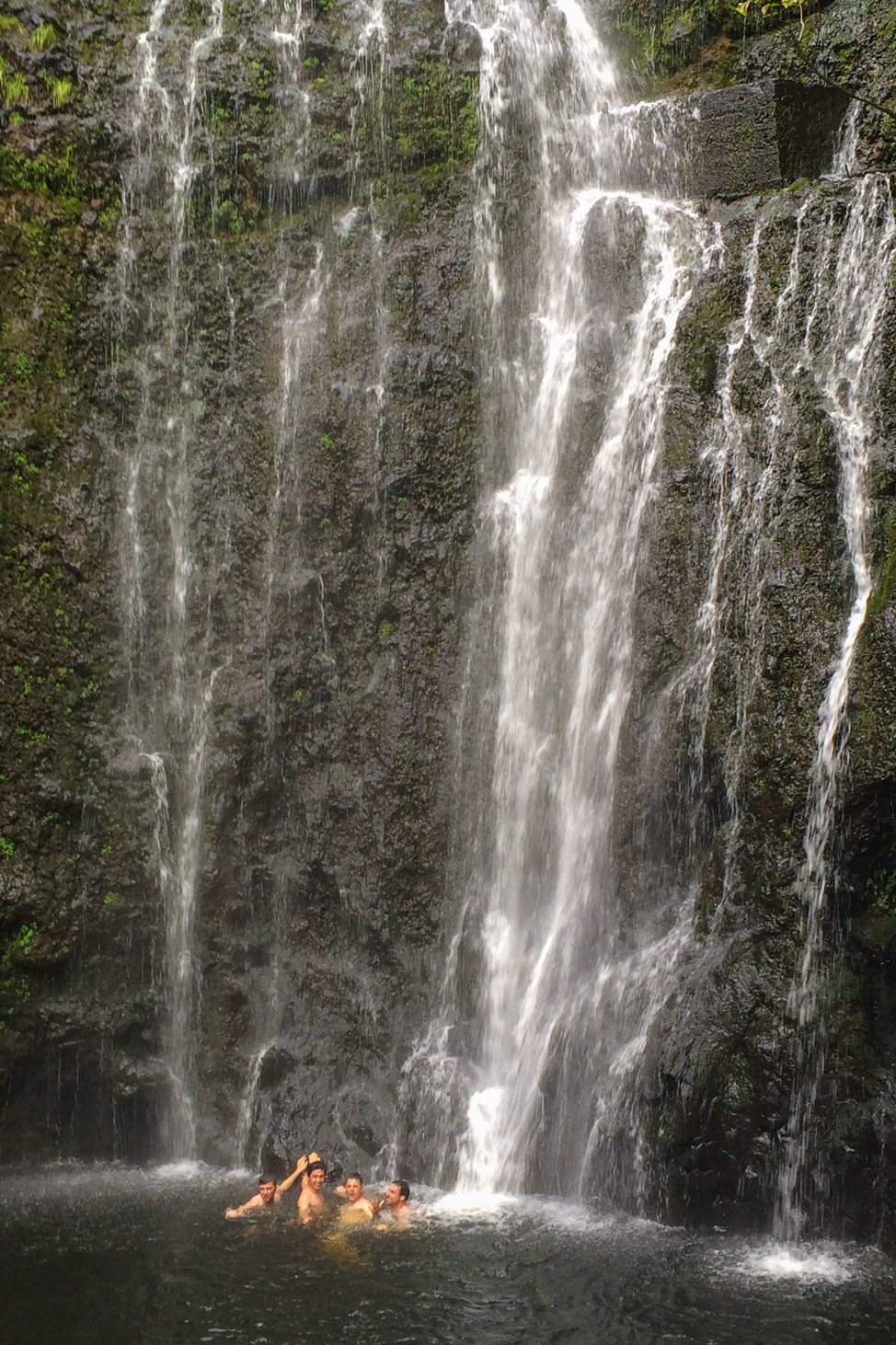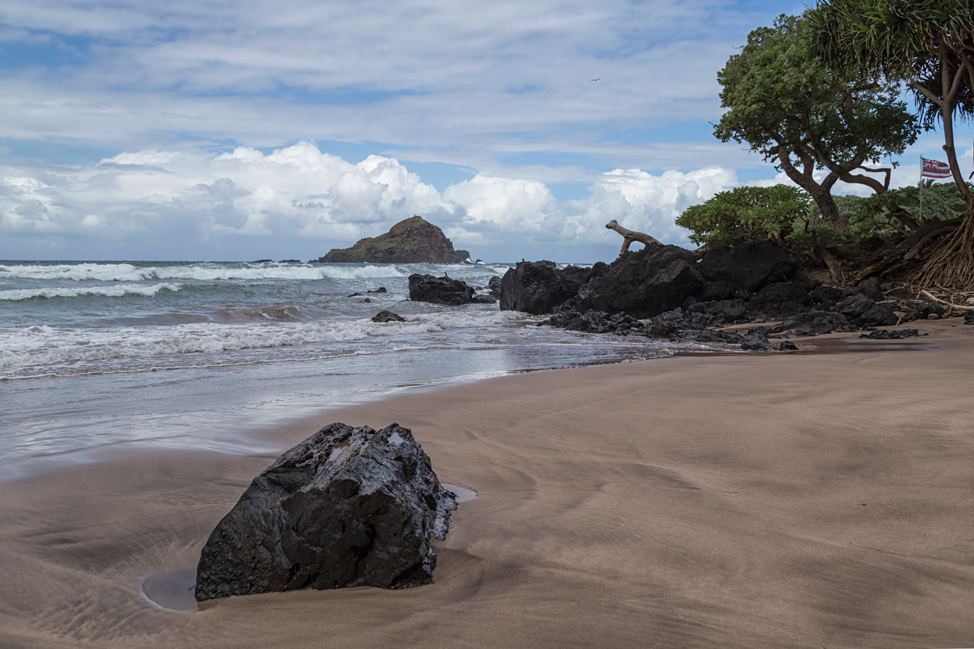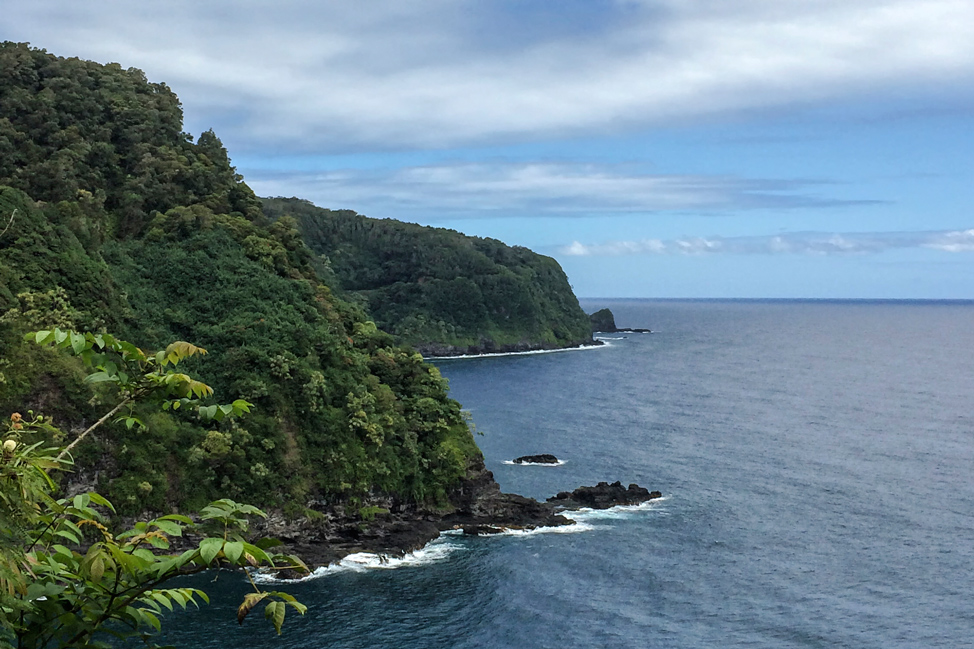 It must be reported, however, that the best stretch of the trip was that which we weren't supposed to take.
Most people return the way they came, but there is the option to continue and round the entire south end. Just passed Hana, the road gets a little dicey – the roads narrow even more, are rougher, and the guardrails appear to have seen better days. We were warned that our car rental insurance would not cover this part of the drive.
We did it anyways.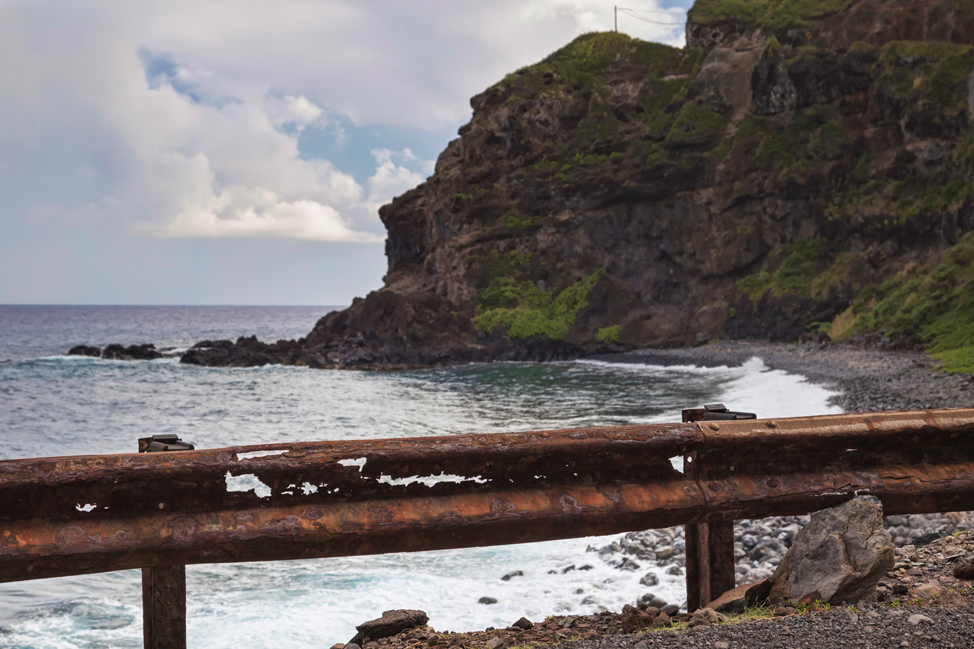 Did the fact that it was forbidden make it that much more attractive?
Maybe, but the views also certainly helped.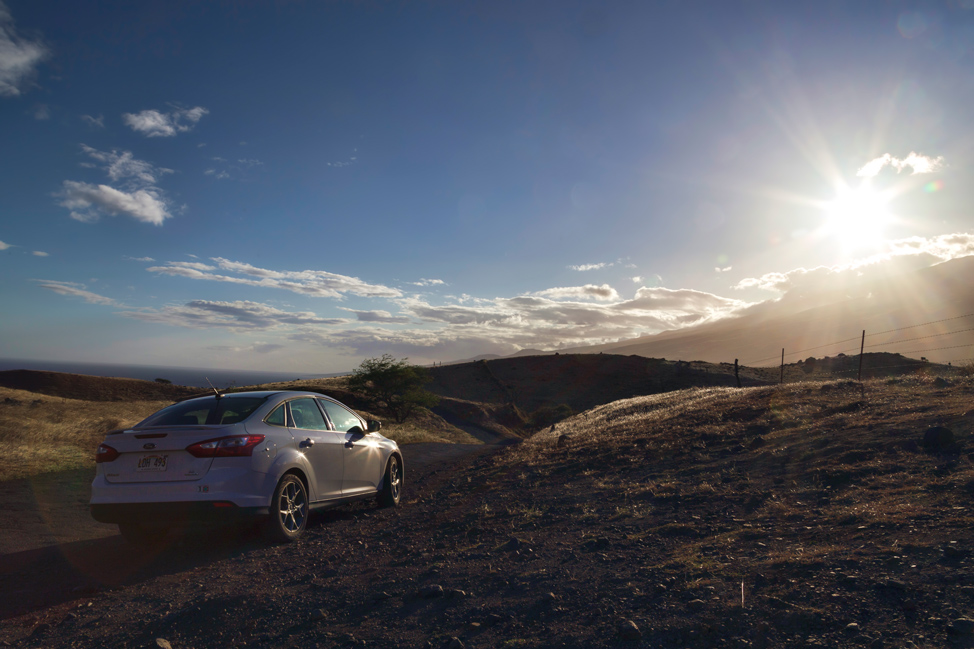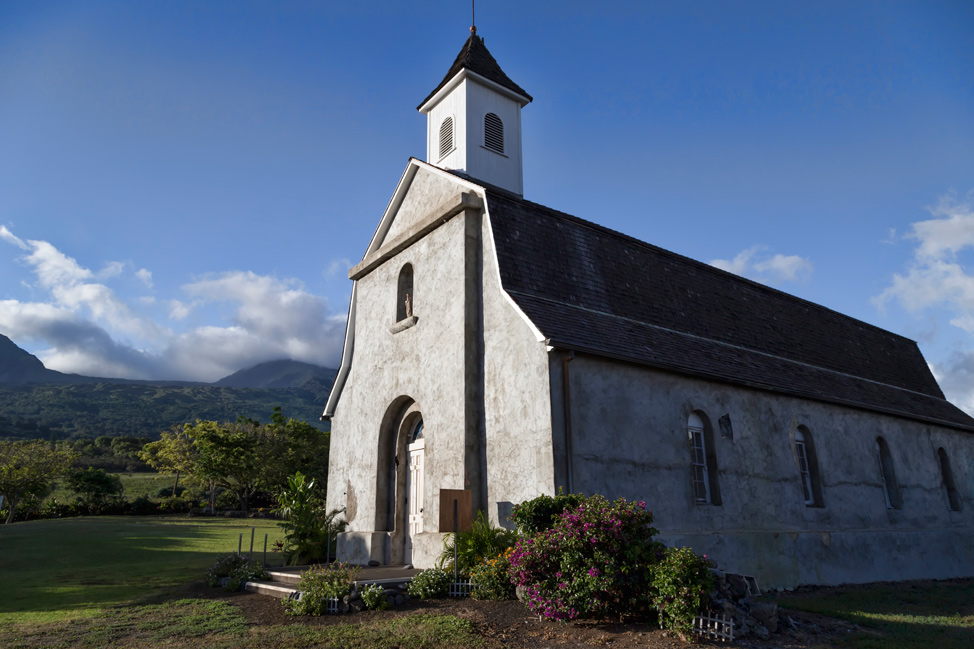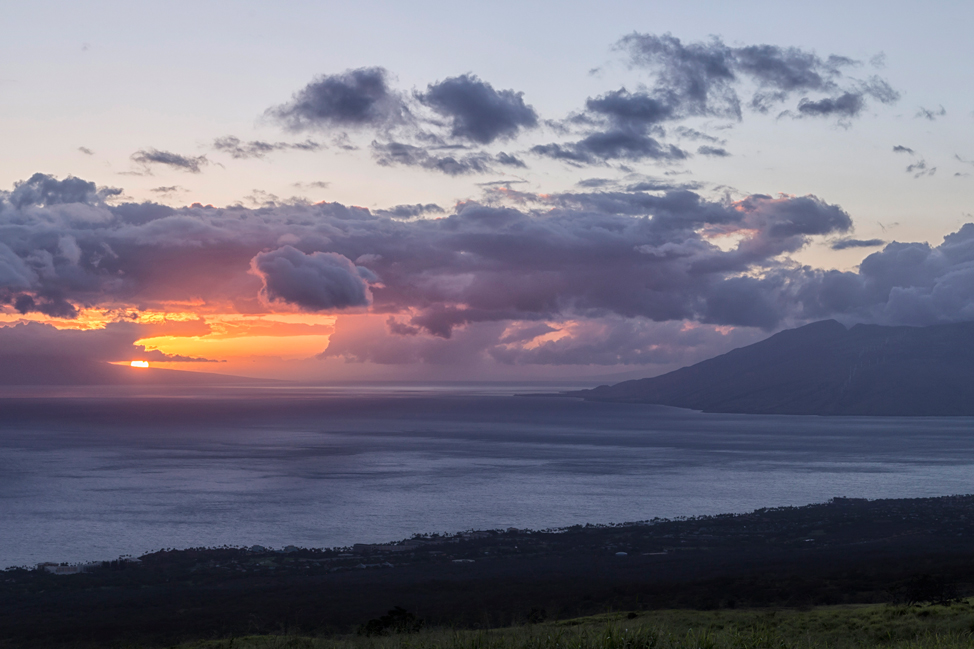 how to do it
If we had to do it over again, we would have definitely planned for an overnight in Hana so that we could have gone even slower and seen more. We spent almost three hours on the first ~20km and then realized we needed to pick things up and cut out others.
The Gypsy Guide app was definitely handy – it picked up our location on GPS and pointed out all the attractions along the way. It even gave historic information that our accompanying Maui friend had not heard before.