Words by Dalene Heck / Photography by Pete Heck
After almost a month of bouncing around booming metropolises – Edinburgh to Brussels to Hamburg – these country mice needed a break.  As much as we enjoy the convenience of nearby restaurants and pubs, exposure to museums and such, we needed some quiet, some space, and some fresh air.
So for our first stop in the Netherlands, we did just that. At the Hoge Veluwe National Park, not only did we revel in the fresh smell of pine and luxuriate in the diverse landscapes, but we were pleasantly surprised by the impressive art exhibit at the Kroller Mueller Museum that sits smack dab in the middle.
As is consistent with our expectations of culture in the Netherlands, there were also bicycles involved, in fact, there were MANY bicycles involved. The park is known for the thousands of white bicycles at each entrance (free to use with admission) and the 42 kilometers of trails throughout.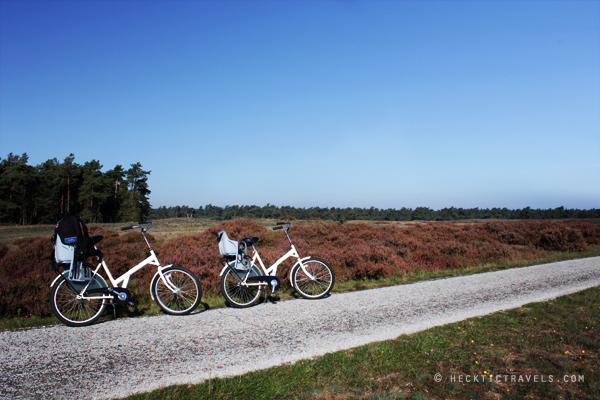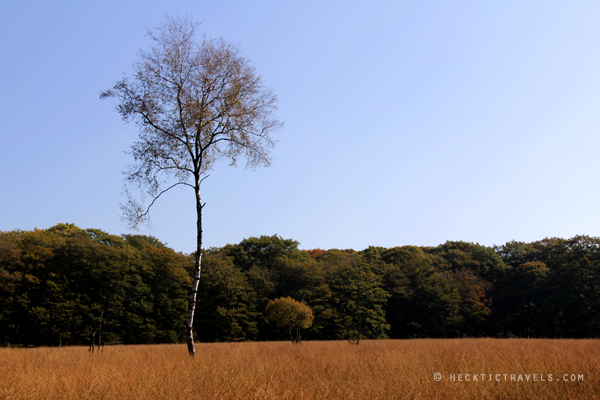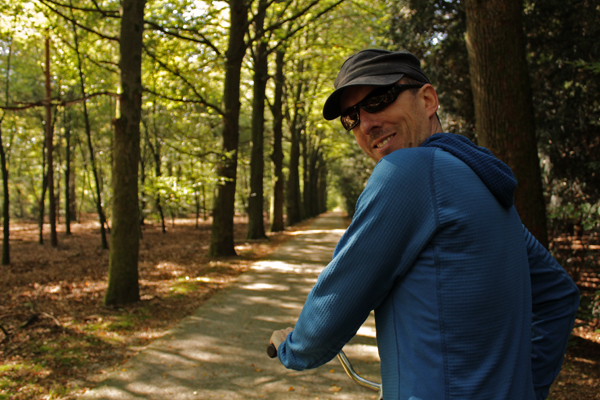 A happy country mouse.
After a morning of cycling, we stopped at the museum with little in the way of expectations. We had briefly read that there were a *few* important pieces of art, and a *cool* display of sculptures outdoors.
To put it gently…we were simply blown away.
What we saw was the largest collection of Van Gogh's work (aside from the family collection) in the world. How can I possibly describe being dazzled by two rooms completely filled with his work?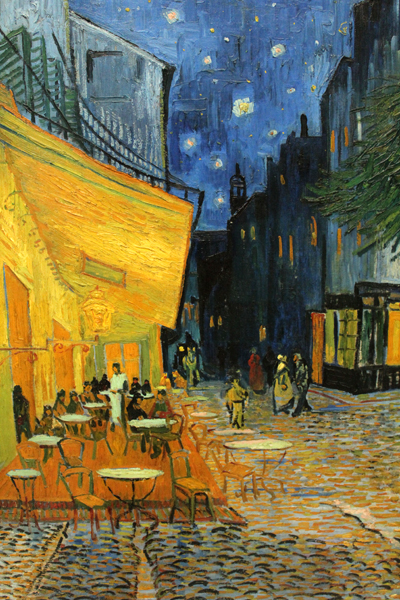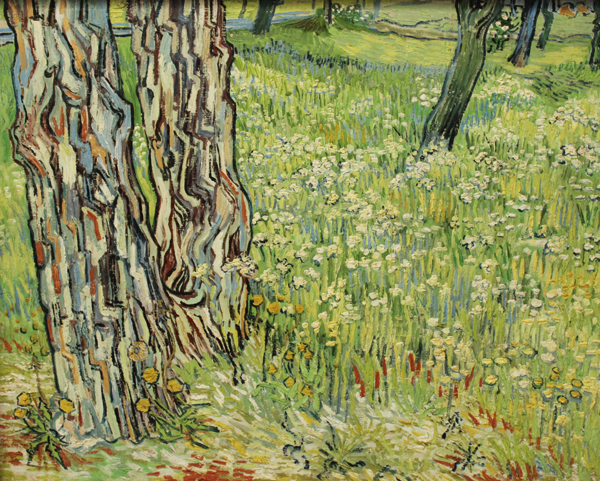 I am far from an in-depth appreciator of art, I know my way around a few paintings and artists, but have never before actually felt any depths of emotions from it. Observing painting after painting of this genius' work, I felt like I understood him, as if such understanding would even be possible. The deliberate brush strokes that create such life in his pictures turned to flames before my eyes – his simple landscapes indisputably bearing the fire that was actually within him.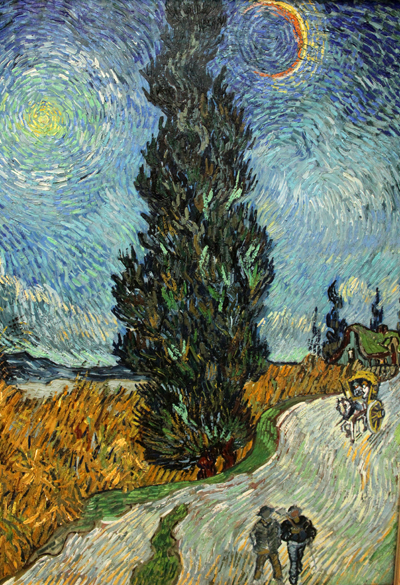 Besides Van Gogh, there are a few other pieces from some artists you may have heard of – Picasso, Monet, Rembrandt and some new favorites of Jan and Charley Toorop.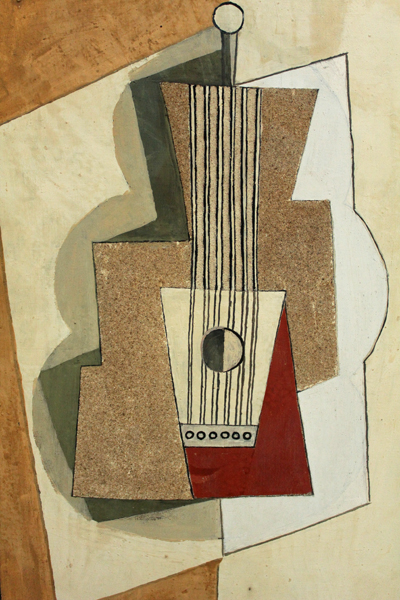 No biggie. Just an original Picasso.
To the outdoor garden next, where we were perplexed by some, but thoroughly enjoyed others.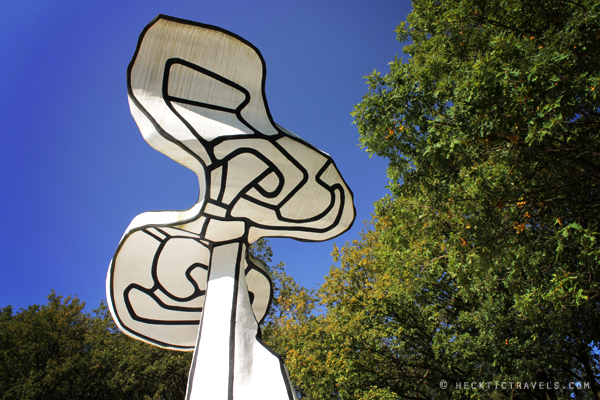 This is just a small part of a massive sculpture that visitors are actually allowed to walk around on. Kids loved it!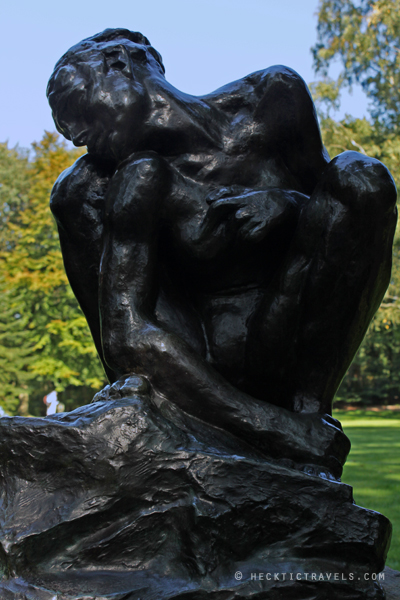 The most celebrated sculpture in the garden – a Rodin.

And so what do you do after you have your mind blown by a few pieces of brilliant art?
You get back on your bike and ride, letting it all sink in.