Whenever I see these pictures of my Mom and I, I simply want to cry.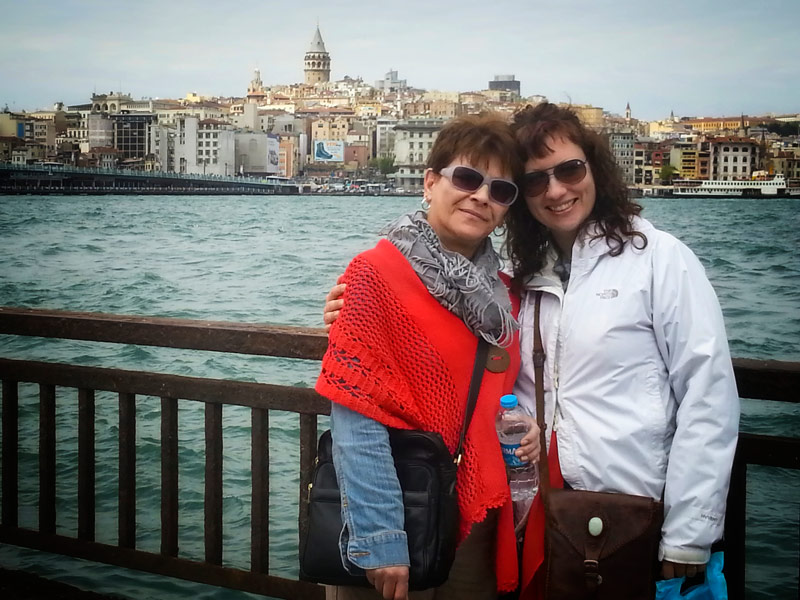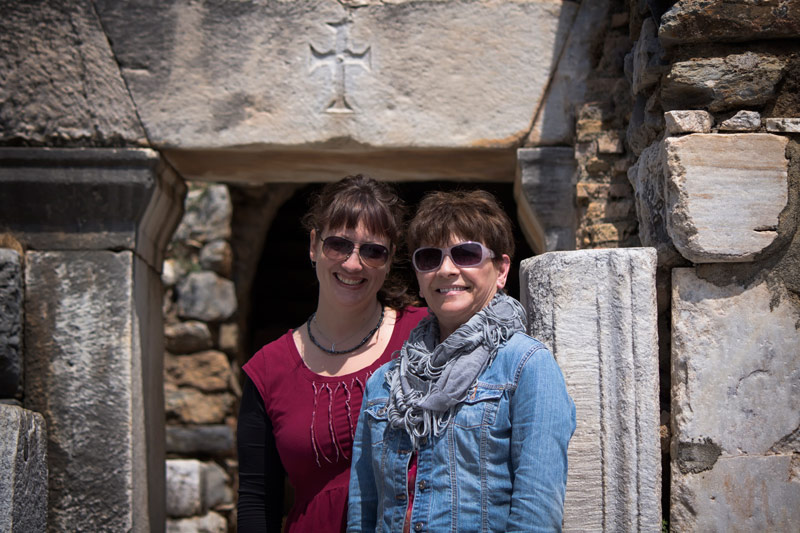 I have a million pictures of myself whilst traveling, and some even in the exact same settings as the above. Yet I keep looking at these particular photos again and again, staring and staring.
She was here. My Mom was in Turkey.
I still can't quite believe it.
Ever since Pete and I started traveling, we've encouraged all we love to come and join us, to see what we see, maybe even feel what we feel. And while my Mom did visit us in Honduras for a short while, this was different. As she said herself many times in the first few days: "This is a whole other world."
*****
As we rode in a taxi from the Istanbul airport to our hotel in Sultanahmet, her and my Aunt were oohing and aahing over everything in our purview: a modest fountain in the center of a roundabout, rows of white tulips lining the streets we were speeding down. There was nary a stately mosque to be seen yet, and the normally sparkling aquamarine of the Bosphorus had been dampened by the stormy skies surrounding us. The historic strait was only murky ripples of grey – it was entirely unimpressive, but that didn't matter to either of them. Even though exhausted from their trans-Atlantic journey, they couldn't get enough and strained to see everything in all directions.
"If you think this is impressive," I said, "I can't wait to show you the rest of this country."
And I meant it. We were beginning an important journey, one that I looked forward to more than any in our past few years of travels. It didn't matter that I would be roaming a city I had been to twice before and continuing on to popular tourist spots I had already seen.
The difference was that I would be playing tour guide to my dear family. My Mom and Aunt had afforded me the opportunity to show them all there is to love about this side of the world, to change the picture of what North American media paints and dispel the myth of a big blanket of terror covering this region.
And to show them what this life of travel is all about for us.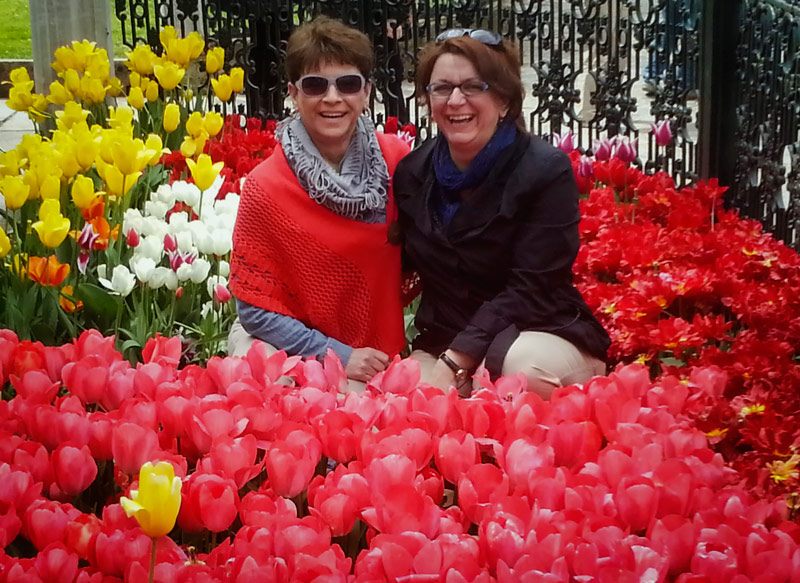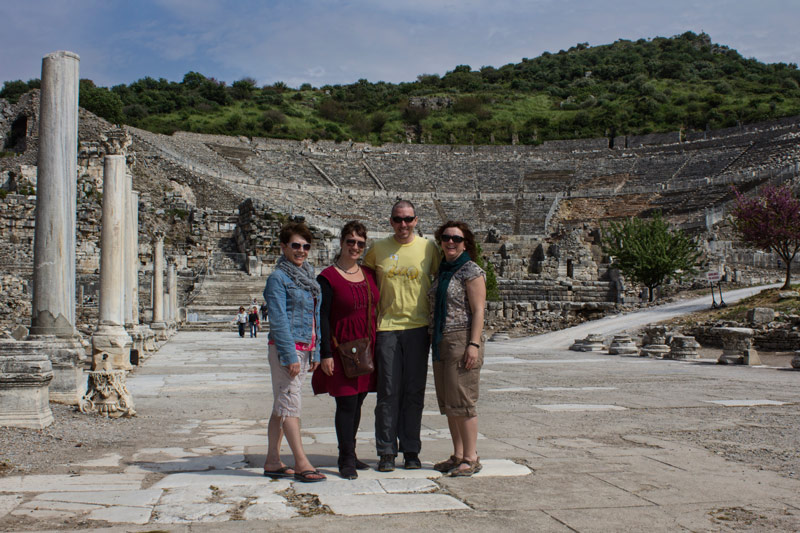 After our time in Turkey had drawn to a close and as we joined my Mom and Aunt for a first few steps in Greece, I asked her what she thought of the new country. She liked it, she said, but didn't feel the same connection to it as to Turkey. Having made a personal bond with some of our Turkish friends, Mom now had a "face" to the country, and understood why we rave about their unending hospitality and generosity.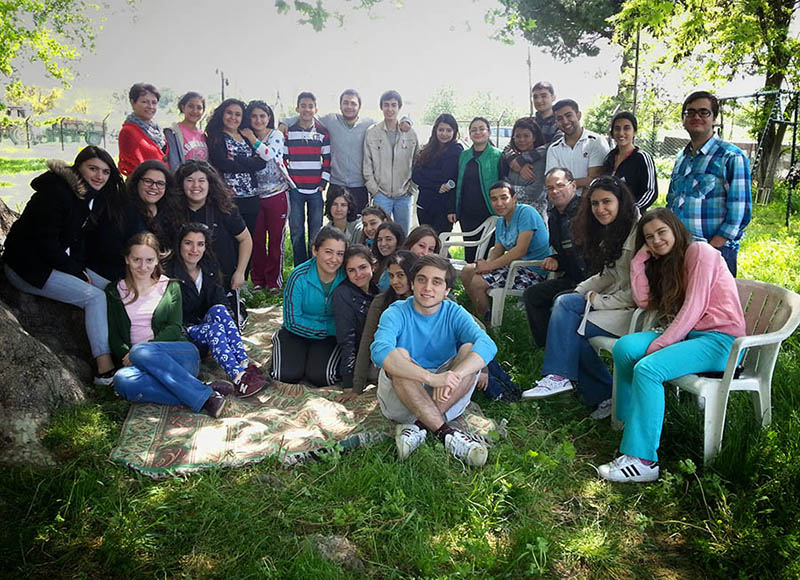 She gets it. She understands the immense value of travel, that it can be so much more than just seeing famous sights. She wholly sees the appeal of waking up in a new country, living the day-to-day while under the challenge of language and location, and getting to know other souls across the globe.
She has always fully supported us, and now she fully understands.
I was bursting with pride and love for my Mom having made the trip, for having pushed past her own fears to take her first jaunt overseas. In all the history and in all the future documentation of our travels, if I never inspire another, I am okay with that. Because I know I inspired her at least a little.
And if she could somehow see to let me, I would take her everywhere.