Confessions of a *New* Travel Blogger
Confessions of a *New* Travel Blogger
Words by Dalene Heck / Photography by Pete Heck
We are not entirely new to the world of travel blogging, having kept an online journal last year for our family and friends to enjoy while we traipsed around South America.  It was a fun project for us to do along the way, plus we have some great details of our journey that would otherwise have been forgotten over time.  We even managed to pick up a few new friends and fans as we went, which we are always grateful for.What we are new to, is the business of travel blogging.  After we decided to hit the road again and attempt to make this nomadic living our permanent existence, we purchased our own domain and spiced up our offerings – all with the intent of catching a larger audience. 
If we're going to keep at the blog anyways, we might as well try to make a few bucks while we're at it, right?
Sounded pretty easy.
So for the better part of our first few weeks in Roatán we were constantly in front of the computer: researching, learning, designing, writing, uploading, programming.
We designed, we redesigned, we bickered.
I wrote.  He wrote.  We edited and posted pictures.
And then, with the quick click of a button, we were live, just about one month ago.  We felt quite accomplished.
But, then what?
We want you to retweet because you enjoyed an article. We want you to become our fan because you are.
Then we had to Sell It.  And we quickly learned that this is no easy task.  Pimp our posts on Facebook, tweet and retweet on Twitter, offer updates thru RSS and become friends with StumbleUpon.  Peruse the many excellent travel blogs already out there and learn what others are doing.  It was at this point we realized how huge the travel blogging community really is, and we suddenly became very intimidated.
A lot of people are writing Top 10 Must See/Do/Eat Lists, should we write Top 10 Must See/Do/Eat Lists?  I think we should write some Top 10 Must See/Do/Eat Lists. Put it on our Top 10 To-Do List.
Some people are tweeting their stories 20 times a day.  Should we tweet our stories 20 times a day?  I think we should. Tweet, tweet, tweet.
All the while monitoring our stats with near obsession – how many page views today?  How many new fans on Facebook?  We followed so-and-so on Twitter, did they follow us back?
We don't like our design.  We need to spice if up.  Look at what so-and-so is doing?  I like the background on this website, or the color used on another.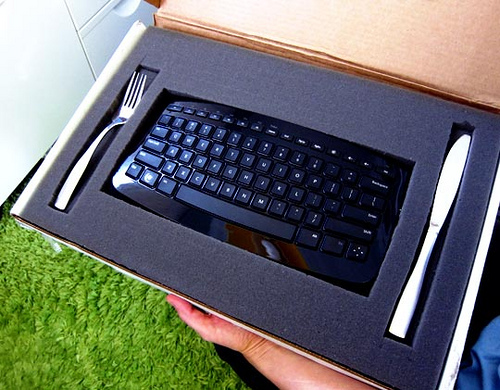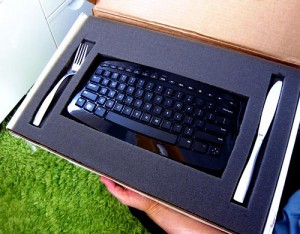 Design, redesign.  Write, rewrite.
Get no sleep.  Continue bickering.
Suddenly, in the middle of our life-cation, we were back at work, and it stopped being fun.  We were stressing over this and that, hits and fans, fonts and photos.  Add this all on top of the stress of now being so exposed and vulnerable – putting any kind of personal effort in front of the whole world to view and criticize is a lot like standing naked in front of a crowd.
Does our blog look fat from this angle? We sure hope they like us.
We finally took a much needed step back.  We spent some time out of the house and away from the computer, and thought about what we are doing and what we are really trying to accomplish.  And then, a few things slowly began to become very clear to us.
– We like us. Our design may not be the fanciest out there, but we did it and we're proud of it.  We like our writing and our pictures.  If we have the confidence to like and promote ourselves, the rest will come, right?  And if it doesn't, it doesn't.  No more obsessing.
– We need PATIENCE. We've already amassed new friends and fans in just the first few weeks and we have to believe that this will continue to grow.  We.  Just.  Need.  To.  Give.  It.  Time.
– And while we enjoy reading them, we aren't Top 10 Must See/Do/Eat List writers.  We are story tellers. We like to share the things that make us happy.  We like to give our opinion on certain topics so that we can engage our readers and get their opinion in return.  We also believe that every foreign location will provide a different experience for every visitor, and so we don't want to tell people what they Must See/Do/Eat because we would never want to mislead based on our solo experience.
– The social networks…oy vey.  While we have made great new connections and read some really fabulous travel writing during our foray into Twitter et al, "selling ourselves" on the networks is our least favourite part of this process.  We have thus made some important decisions as to how we will use these tools – while we will continue to post our articles as they come out, we will never ask fellow travel bloggers for retweets, link exchanges or to be our fans.  We want you to retweet because you enjoyed an article, we want you to become our fan because you are, and we want to earn our spot on your blogroll.  We will do the same in return.
And so here we are, proudly standing naked before our family, friends, fans and the travel blogging world. Maybe this venture won't end up adding much money to our traveling budget, but we've decided not to compromise ourselves or our happiness in an attempt to do so.
We have learned a lot in the last few weeks, but we still have a long way to go.
Thanks for being here!