Guest Post: Life's a Beach in Thailand
Words by Dalene Heck / Photography by Pete Heck
Thailand's main attraction is undoubtedly its beaches. The idyllic island with dazzling-white sand and swaying palms still exists, but you have to travel a little further to find it. Tourists descend on the main resort islands leaving them crowded, hectic and littered. If you're looking for your slice of paradise, you need to travel beyond the tourist trail. Arrive in style on an Emirates flight and then hop on a short flight from Bangkok to Krabi to begin your journey.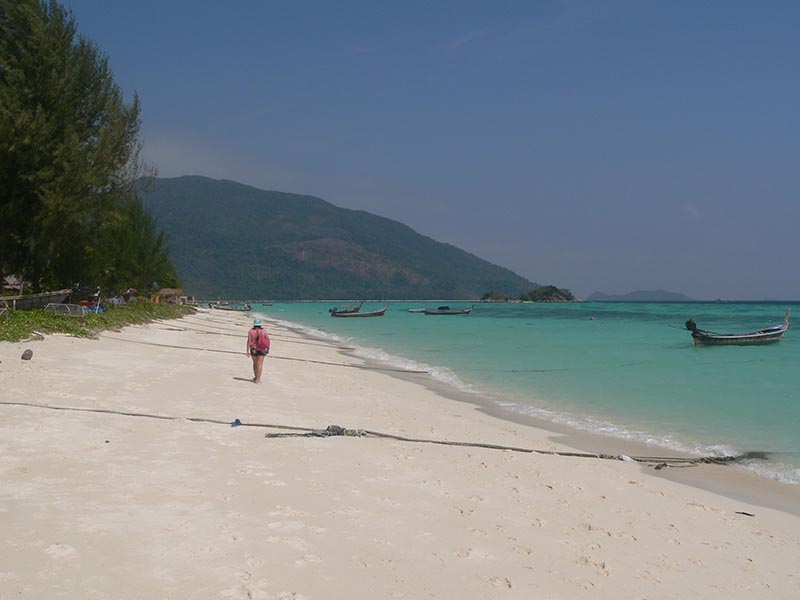 Krabi is a popular tourist destination, and for good reason. It has good connections with Bangkok, there are regular ferries leaving for Ko Phi Phi and Ko Lanta, and the district has some stunning beaches of its own. Unfortunately, it's overcrowded, with lots of beachside development. If you want to experience the best beaches in the area, aim for Railay. Accessible only by boat, this peninsula has epic scenery of towering limestone cliffs. Although the beaches here get busy, if you arrive as the sun is rising you can capture some stunning photographs of the landscape before the tourists take their place on the sunbeds.
After a short stop to get over your jet lag, hop on the ferry to Ko Phi Phi Don. It's another developed tourist island, but it has somehow managed to cling on to its sense of charm. A perfect place to stay is on the hillside at the eastern end of Hat Yao, where you get commanding views across the turquoise water to Phi Phi Leh. Make the effort to hire a longtail for the day to visit Phi Phi Leh, where you'll find the picture postcard Maya Bay – the stunning location where 'The Beach' was filmed with Leonardo DiCaprio. Sheer cliffs protect a pristine lagoon fringed with a white arc of sand. If it wasn't for the crowds, this spot would be one of the most picturesque locations in the world. However, it does get very busy. By visiting in your own longtail you can stay long after the tourists have been herded back onto their speedboats, so you might be able to find some peace and tranquillity before the next boatload arrives.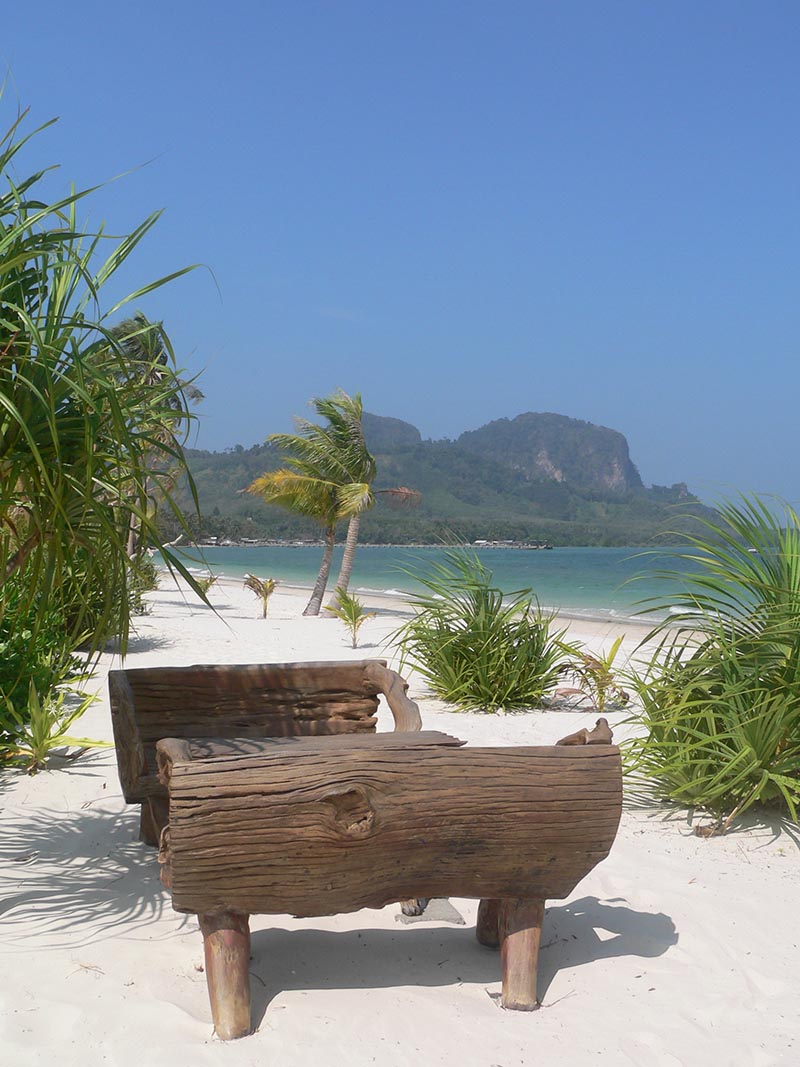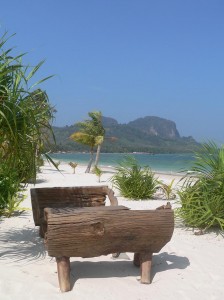 After a couple of days chilling out on Phi Phi, book a transfer to Ko Mook, where powdery sand and swaying palms await you. The best beach on the island is at the Sivalai Resort – this is true paradise in every sense of the word. If you can tear yourself away from the picturesque view, it's worth visiting the Emerald Caves, where rumour has it that pirates stashed their treasure. If you're a fairly confident swimmer, book yourself a longtail again rather than going in a big tourist boat. The tour takes you on a swim through a dark cave to a hong – an idyllic little inland beach that is surrounded by cliffs that are literally dripping with lush vegetation. It's still impressive if you go as a group, but the tourists wearing luminous life jackets spoils the view a little.
If you have more days to spare, take a speedboat further south to Ko Lipe. More lively than Ko Mook, Ko Lipe still has fantastic beaches, but it's much calmer than the hotspots of Phuket and Ko Lanta. If you're looking for some quiet time, stay on Sunrise Beach to enjoy the long stretch of sand and the rolling blue waves. The livelier Pattaya Beach, where you'll find bars and restaurants, is only a walk away. Although the island has become more developed over time, it's still possible to find beach shacks to stay in, where you can step straight out onto the sand.
Travel further in Thailand to find the place of your dreams.
Don't be afraid of traveling around Thailand, even if you aren't used to backpacking. Each resort can book your onward travel via ferry, speedboat or bus, and you can either arrange for the destination resort to collect you from the drop off point, or arrange accommodation after you disembark if you'd like to go with the flow. Traveling around Thailand is surprisingly easy, and even families can hop from island to island to create their dream itinerary.
*****
Karen Bleakley gave up her job to take a grown up gap year with her husband five years ago. She's now a freelance travel writer, parent blogger and social media geek. She's hoping to relocate from the UK to Australia in the not too distant future so her family can enjoy a life in the sun, on the surf and on the slopes.