Words by Dalene Heck / Photography by Dalene & Pete Heck
We fancied ourselves big adventurers by booking an extended stay in Albania. Few people we know have traveled through this little known Balkan country before, and tourism information on the internet is relatively scarce. Concerned for our business while traveling there, we asked others about wifi and they said good not great. Roads and accessibility of transportation were also said to be concerns.
But we had such a gentle introduction to the country via the capital city of Tirana that it took a drive through the Gjerë mountains in the south a week later to make us feel even the slightest anxiety, and that was only because we were literally driving on the steep edge of a windy road. I thought back to the driver who brought us into the city from the airport on the first night – he gave us a bit of a tour and referred to the universities we passed as supermarkets, because of the apparent ease in which degrees could be bought.
I looked at the sagging, curvy bridge ahead at one hairpin turn and nervously thought: I hope that the engineers who designed this road obtained the earned degree and not the purchased one.
We arrived over the mountain queasy but in one piece, our total load a smidgen lighter than when we started thanks to the man two seats ahead who emptied the contents of his stomach into a blue plastic bag and tossed it out the window.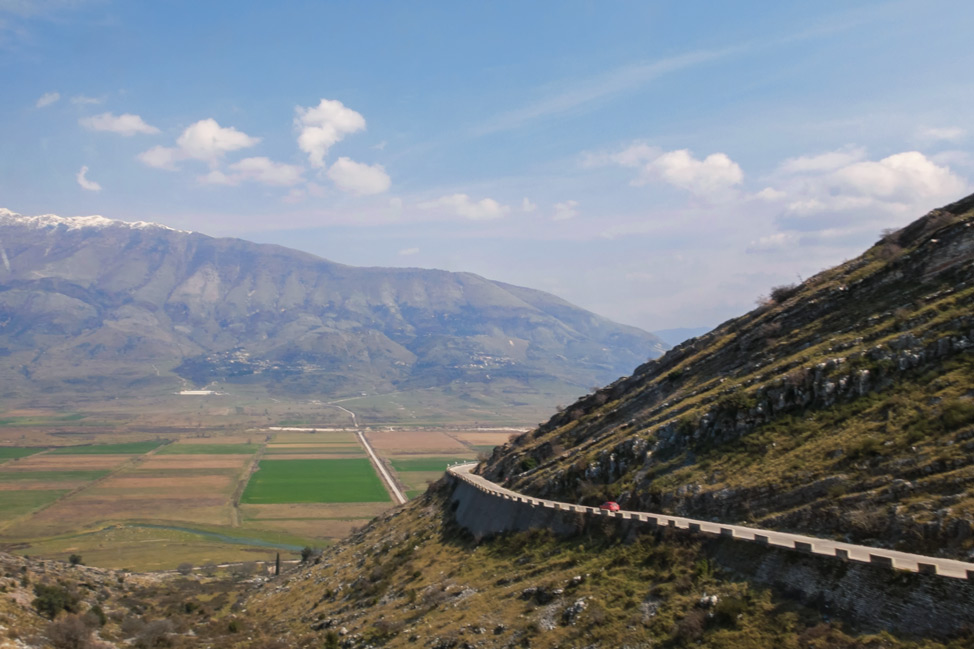 "What do you know about my country?" our driver asked as we departed the airport.
We've been embarrassed by this question before, entering a new country with barely a clue of its history or what to expect. This is a decided strategy – we prefer to arrive with a completely fresh perspective – but when this question is asked we scramble to answer respectfully.
"Very little," I admitted, "we know some about the problems in the 90s. But we are here to learn." I quickly changed the subject to issue broad compliments of the reported beauty of the Albanian Riviera and of the welcoming nature of his countrymen. He didn't answer.
Albania's narrative is one of the most sordid in recent European history. The dictator Enver Hoxha, in power for over 40 years starting from the end of the second world war, closed off this small country to the world. Within, Hoxha industrialized the country, brought rapid economic growth and focused on eliminating illiteracy and becoming self-sufficient. In many ways, he was successful. But he also forcefully exterminated his competition, issued the death penalty freely, and shut off the country from the rest of the world (some liken it to modern North Korea).
Symbolic of a paranoid dictator, Hoxha also sunk much of the country's resources into a nonsensical "bunkerisation" program, building over 700,000 concrete bunkers scattered across the country to provide protection against what he believed was an inevitable invasion by the west. They were never used as intended and now stand as a bizarre reminder of a dark past. But as one Albanian joked on one of our Instagram photos, they are now the best equipped country in the world for an alien invasion. Indeed.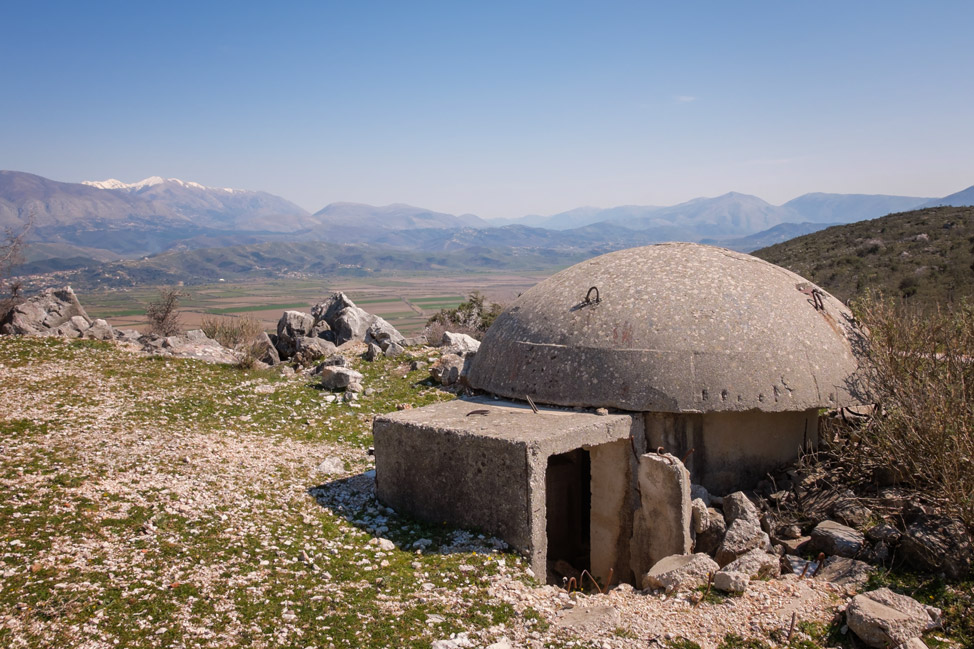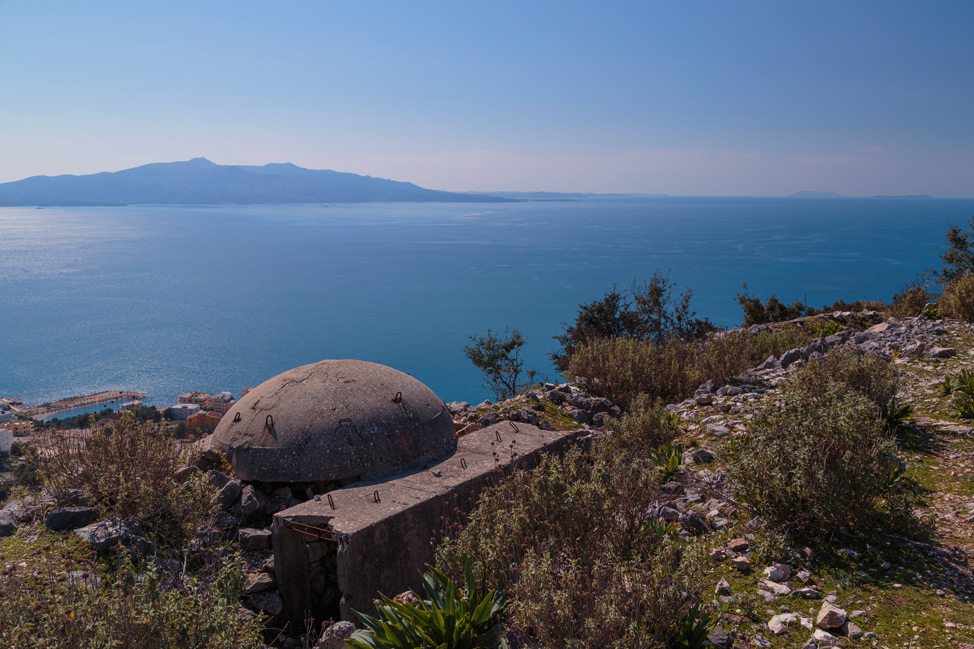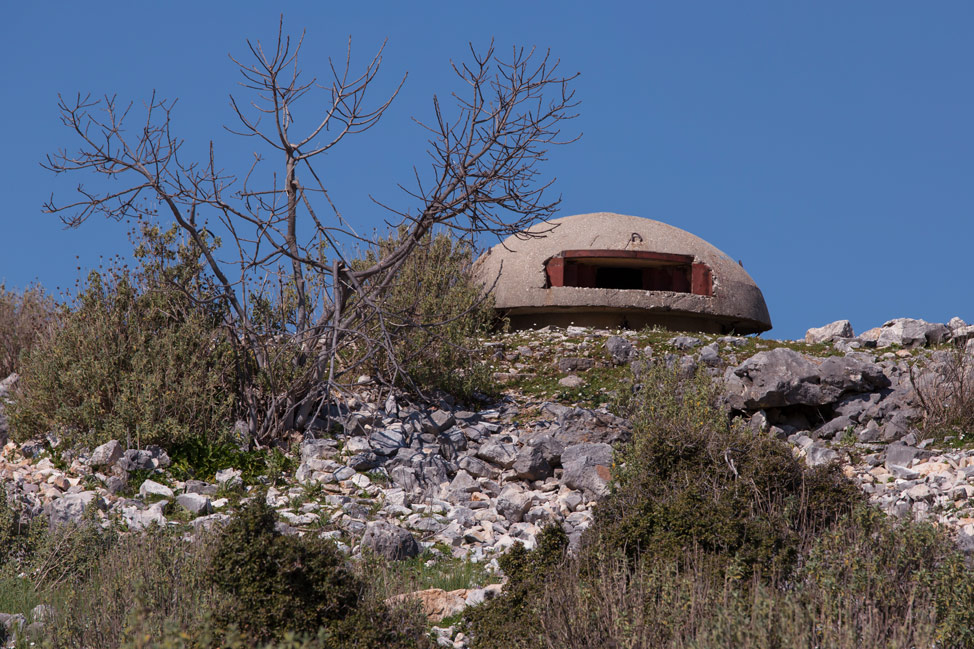 Problems did not end with Hoxha's death in 1985. As the country began to liberalize while lifting the covers of Communism, rebellious conflicts flared repeatedly in the 90s due to widespread government corruption that crippled the economy. Gangs took advantage of the volatility, the mafia funded their interests, and the arms that Hoxha had outfitted citizens with throughout the years were put to use. Thousands died and the UN entered in 1997 to stabilize.Relative peace has been fostered in Albania since. And although the country is not without remaining complicated problems, the economy is getting back on track and signs of growth can be seen everywhere. In some ways it is a country working to catch up with the rest of the world, yet in other surprising ways it is miles ahead. Radical pushes have been made in government for better representation by women, and whether it is due to complete indifference or overall benevolence, Albania is lauded as the most religious-tolerant nation in Europe. But then there is the woeful sight of strewn garbage in open spaces (we're not talking Peru levels of garbage, but enough to be terribly disappointing), and the fact that finding our way via public transportation was confusing with the lack of any formal stations for buses.
Thankfully we were never confused for long. The Albanians we met, especially in Tirana, went far out of their way to ensure that we were welcomed and taken care of. All we had to do was ask, and we were quickly steered and shepherded around the city without hesitation. We put our trust into a lot of random people to get us to random places, and our trust was never misplaced.
And then they did even more. Our first few outings saw us receive free sorbet, a slice of birthday cake to share from a neighbouring table at dinner, and an impromptu tour from a local we met in Skanderberg Square. But the best part about it was when we gushed our gratitude, their collective response made us wonder if we had stumbled upon a most endearing national tradition.
One hand on the heart, and a gracious tip of the head. A sweet and intimate gesture always accompanied by a sincere smile.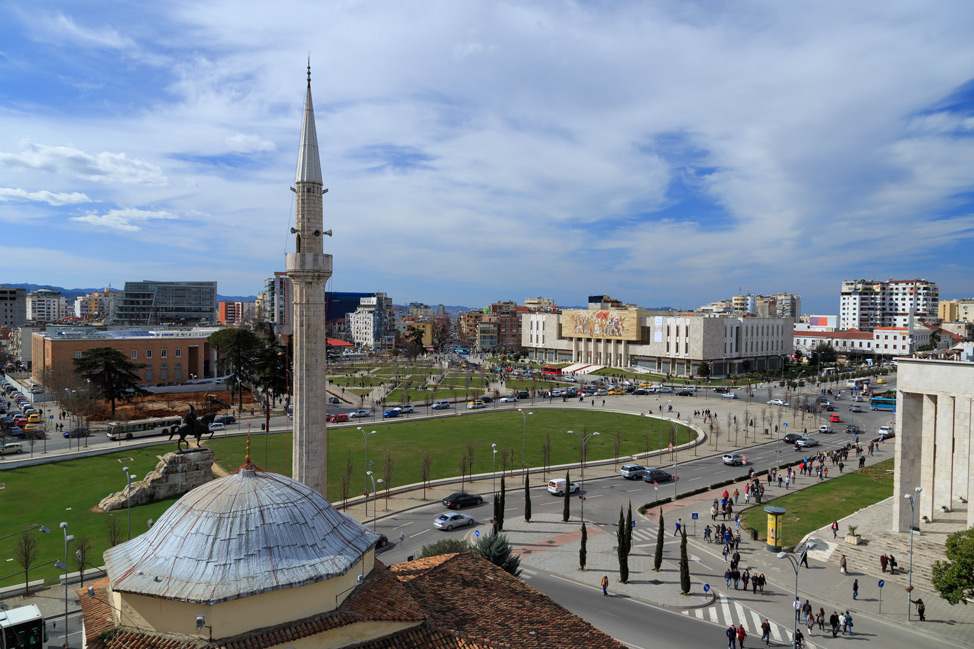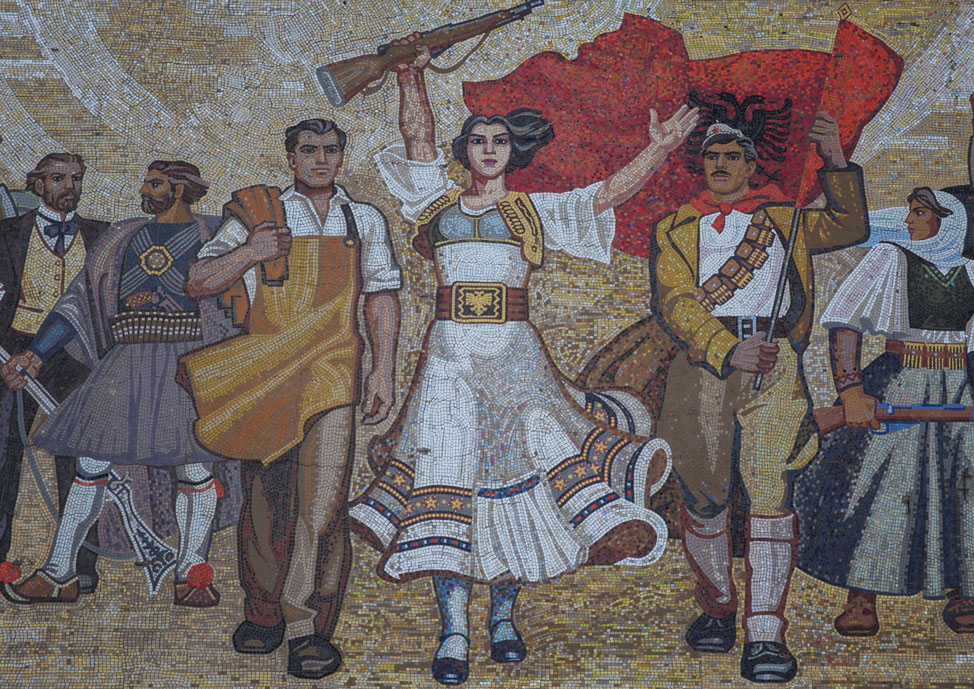 "I don't agree with our National History Museum," our driver from the first night also said as we drove past the large building anchored on the main square, emblazoned with a beautifully intricate mural of proud citizens in arms, defending their country throughout the years. "Not all the history is in there. We are not all about war, we've had good times too." Sadly though, it is those warring images from the 90s that prevent people from visiting, despite the rave reviews coming from big name travel publications. Albania has recently being awarded all the fancy travel cliches including Europe's last hidden gem and best kept secret.
It took us little time to assert the same platitudes thanks in large part to the hospitality of the people, and because the country overall has the appeal of the unpolished and undiscovered. We want to know more about how and why, we want to poke around in most every corner. And it feels like we would be welcomed to do so – without question we always felt completely safe and comfortable.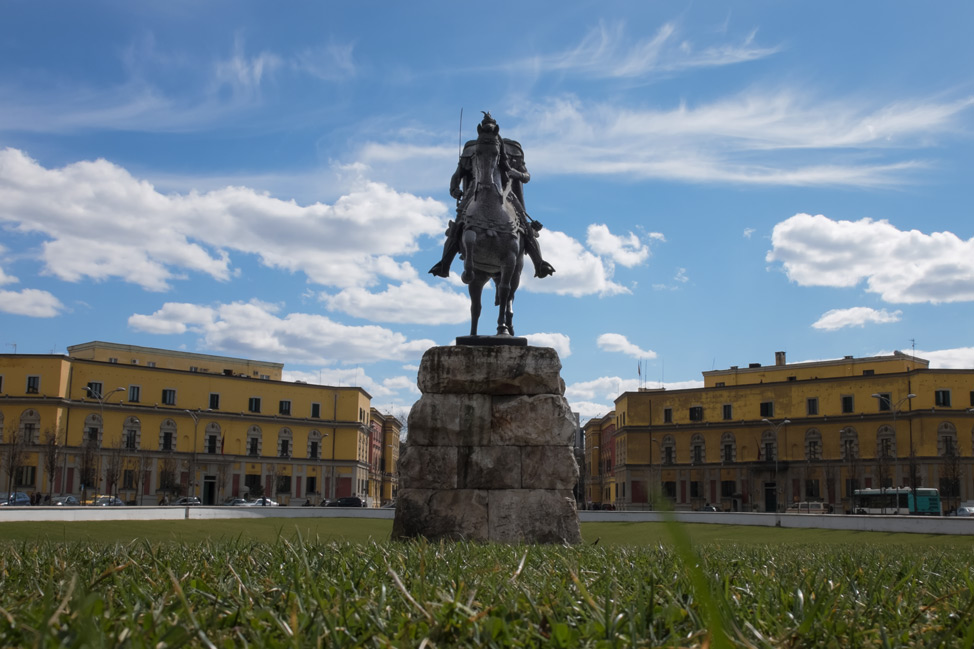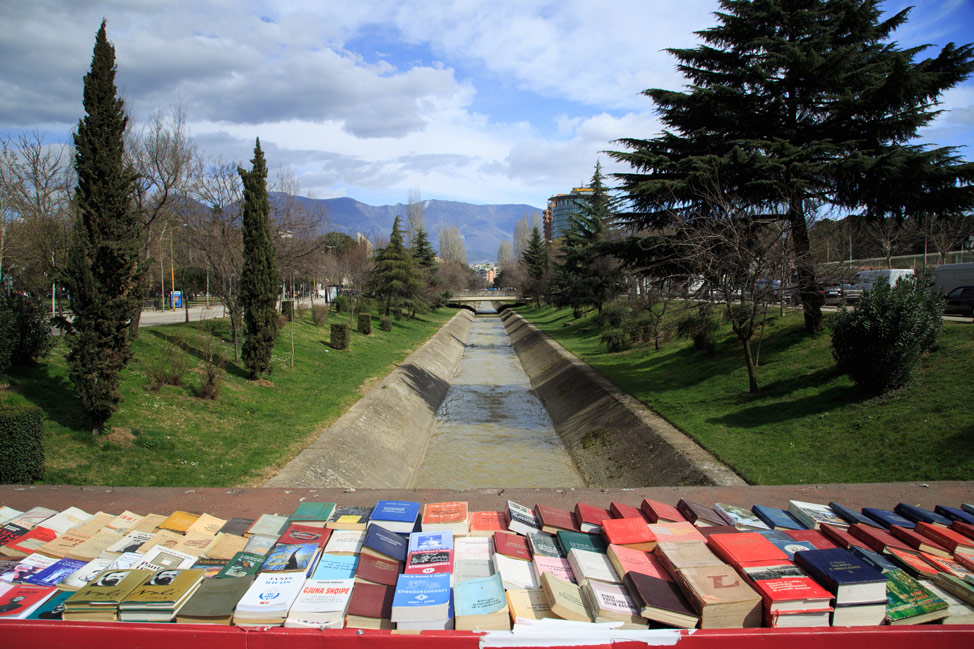 Our biggest concerns about our visit were quickly dismissed: the wifi across the country was better than what we had in Berlin a week prior, much work has been done to improve infrastructure on main routes, and English-speakers are plentiful. Tirana itself is bustling but very congenial – it does not hold the outer beauty of many other European capitals and its traffic is sometimes nightmarish, but it is manageable in size and carries affable and youthful energy. And despite the odd sagging bridge and tight corner without guards on that windy mountain road, we were surprised at how smooth our journeys were from one point to another. Any pause for construction or potholes were made up for by the engaging views out our window – from the snow-capped peaks to the crystal green of rivers, even the variety of stuffed animals hanging from front porches in peculiar superstition. For Albania, one more cliche holds forcefully true: the journey really is the destination.
We saw so few other tourists. Given the time of year, it is understandable (we learned quickly that when it is off-season, it is truly off-season – many attractions we wanted to see were inaccessible), but it is clear that that won't last for long. From the allure of the remote Accursed Mountains in the north, to the ancient ruins from the Greeks, Romans and Ottomans, and the pure white beaches of the south, Albania touts a wealth of beguiling attractions just waiting to be sought out.
And throughout our month-long stay, we learned that you don't need to be a big adventurous type to do so either.
where we stayed

We stopped in Tirana three times on our journey and enjoyed our stays at both the Hotel Vile e Arte and Center Rooms Oresti. Both are very good value and near to the center (Skanderberg Square) – the Oresti had slightly nicer rooms and the Vila e Arte had slightly better breakfast. Take your pick!