While the sun was still shining and temperatures moderate during our trip to Menomonie, we were eager to explore some of the outdoor attractions in the area.
A quick look at pictures online for the nearby "Devil's Punchbowl" assured us it was worth a visit, and then we found this article, which intrigued us even more.
Unusual phenomenon have been reported but are unexplained – water that stays colder than normal and clearer than normal (despite the proven presence of bacteria). There have also been fairy sightings! Ghosts! And even trolls.
Vengeful trolls with a sweet tooth, to be precise. For the website also states that the mystical creatures enjoy the candy Skittles, and that visitors who fail to bring such a gift have reported problems with their cars upon leaving.
We decided not to take any chances.


We entered the Punchbowl via very shallow steps, perfect for little troll legs, we supposed.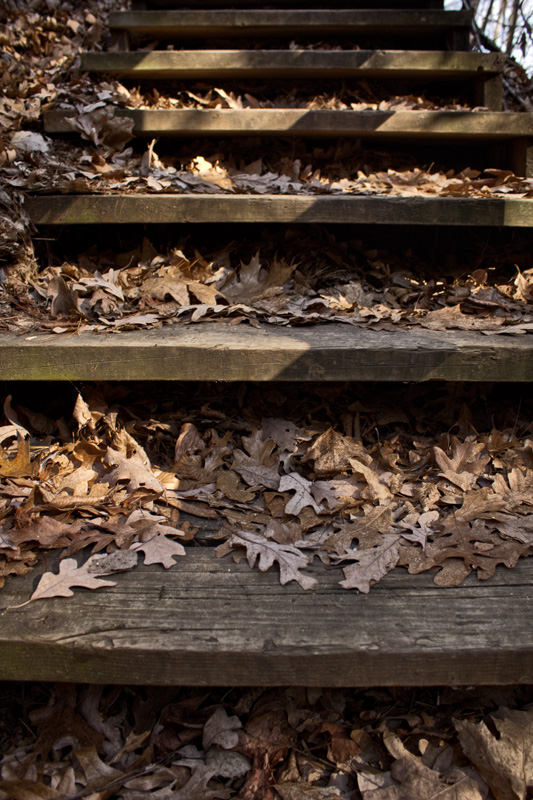 We searched for footprints to no avail, possible tracks on surrounding trails were covered by thick layers of fallen leaves and twigs.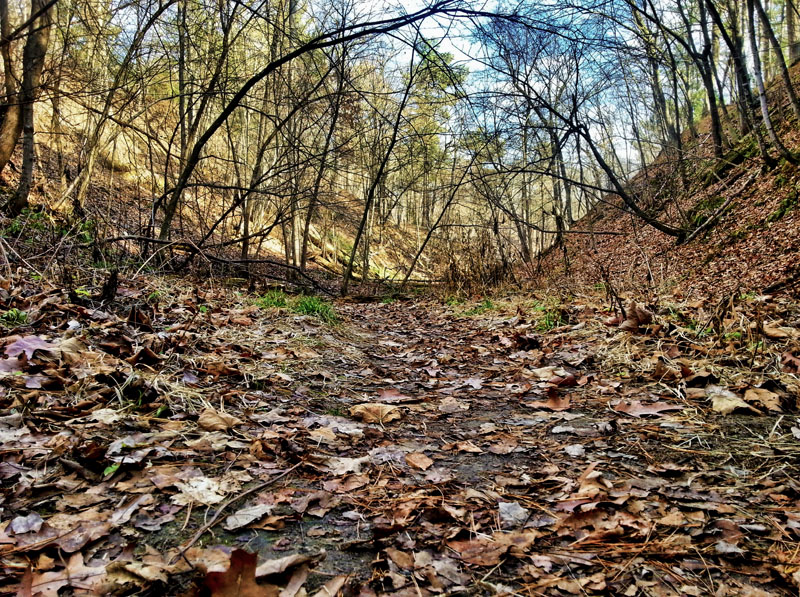 The Punchbowl itself is quite an interesting formation. It has the appearance of a crater that has been sunken for centuries, with layered striations of sandstone, and green moss covering sections of the inner wall. The area is quite botanically rich, and despite the road that runs just overhead, is peaceful.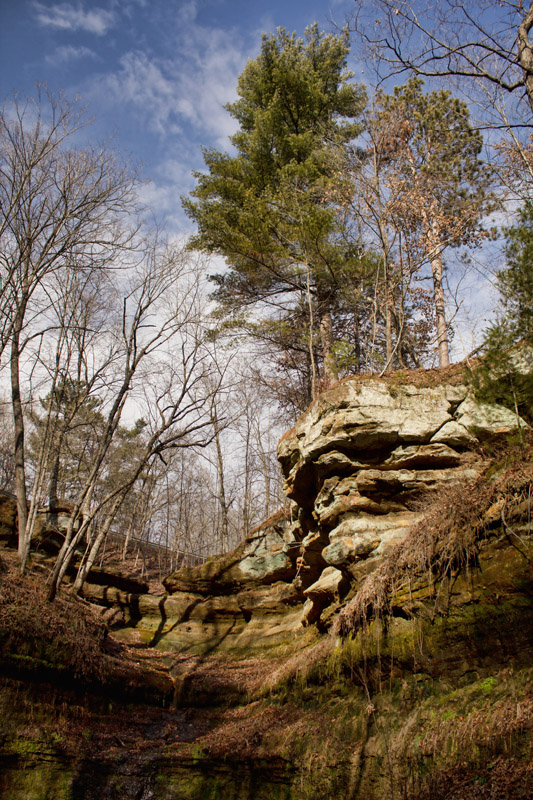 Our vehicle started when we returned. Our simple offering must have pleased the trolls.