Tips on Moving Abroad for Future Expats
Words and photography by Dalene Heck
We have a little secret to share with you. When we boarded that first plane to South America over five years ago, we had a "loose" plan. Not only would we be traveling as a means for adventure and cultural exploration, but we had a specific goal in mind: to eventually settle and open our own business. (Preferably somewhere beachside with palm trees – we've since learned that such an environment is not our ultimate desire – but that is another story.) We never expected to want to roam endlessly, and couldn't imagine a more perfect scenario in which to live out our days. And so, we looked at each stop in South America with a critical eye: to potentially put down some roots and run a bed and breakfast.
Time passed and the idea of stopping never fully took hold – nowhere struck us as perfectly suitable, and our thirst for continuous travel proved too great to be overcome. We returned to Canada for a family wedding after a year in South America and it was clear to us then that we only wanted to keep going. We started our blog, dropped our "loose plan" in favour of a tagline with "no plans", and here we are, 5 years later.
BUT.
That business idea is still lurking. We've seen the best (and worst!) travel accommodations around the world and think we could design something really cool. We even know the name we would give it. And when Pete unleashes a particularly creative breakfast spread, he often comments about serving it to others.
And so when this house-sit in Ann Arbor came up, we were drawn for two reasons: the artistry of a midwestern fall, and the offer to run the home-owners Airbnb listing while they were gone.
It is nothing extensive, just one room in their apartment, but it comes with the standing offer of a full breakfast and a free local taxi service to shuttle guests around town (to compensate for the fact that their place is a good distance from the center). We knew it would be a great test for us to flip to the side of host and see if we would indeed enjoy this role reversal.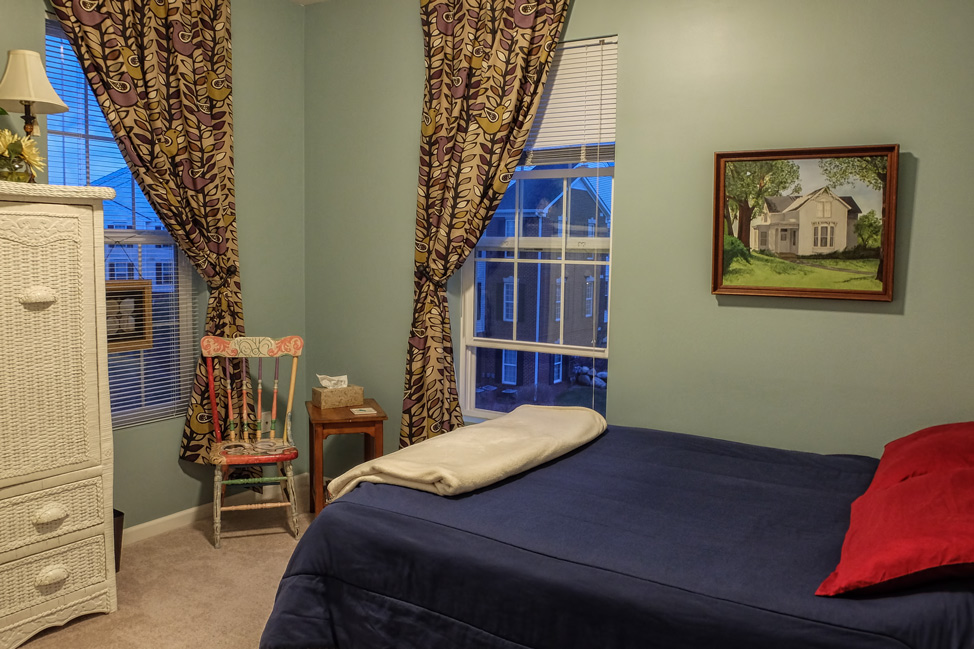 Pete excitedly began crafting breakfast menus weeks before we were to arrive (I was his lucky taste-tester). We poked around the back-end of the Airbnb system, familiarizing ourselves with the interface and excitedly watching as a few people booked stays during our time there. And when the time came to welcome people, we did everything we could think of to make a good impression: we bought cupcakes for the guest coming who was celebrating his birthday, we cleaned and cleaned again, and prepared to cook up a morning feast (when the first guest only wanted toast in the morning, Pete was severely disappointed).We've had four sets of guests during our stay, and while that is not an overwhelming amount over two months, we've learned a lot of valuable lessons about ourselves and running a guesthouse.
— I like my mornings and they are my most productive time. My usual schedule of having coffee and writing in bed until 10am is not conducive to being an effective host. Good thing Pete is an early-riser to accommodate our guests (and to bring me coffee).
— When we were traipsing around South America, we met so many different travelers from all walks of life during our hostel stays, but now that we regularly rent apartments or housesit wherever we go, this occurs less often. So I really enjoyed meeting and learning about our guests from all over, and it made me miss those early travel days. (We need to get back to doing more of that.)
— That being said, this experience really pushed the introvert in me. In the role of guest, I have no problem excusing myself to create some alone time. As a host, that is much harder to do.
— I like vacuuming. Pete loves cooking. He also doesn't mind cleaning bathrooms. We both hate making beds. (Some things we would surely outsource if we opened a bigger BnB on our own.)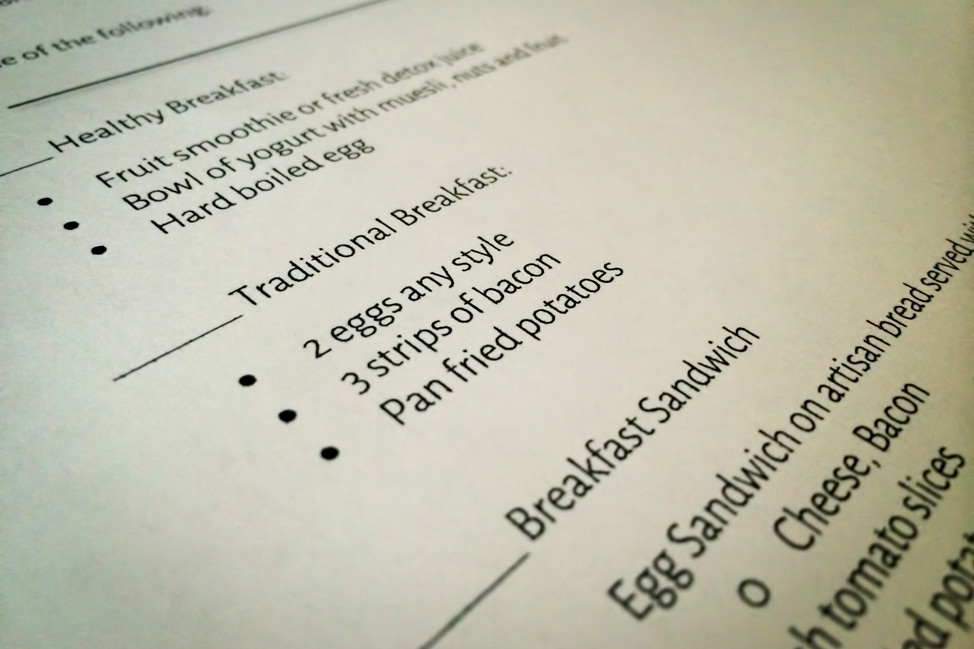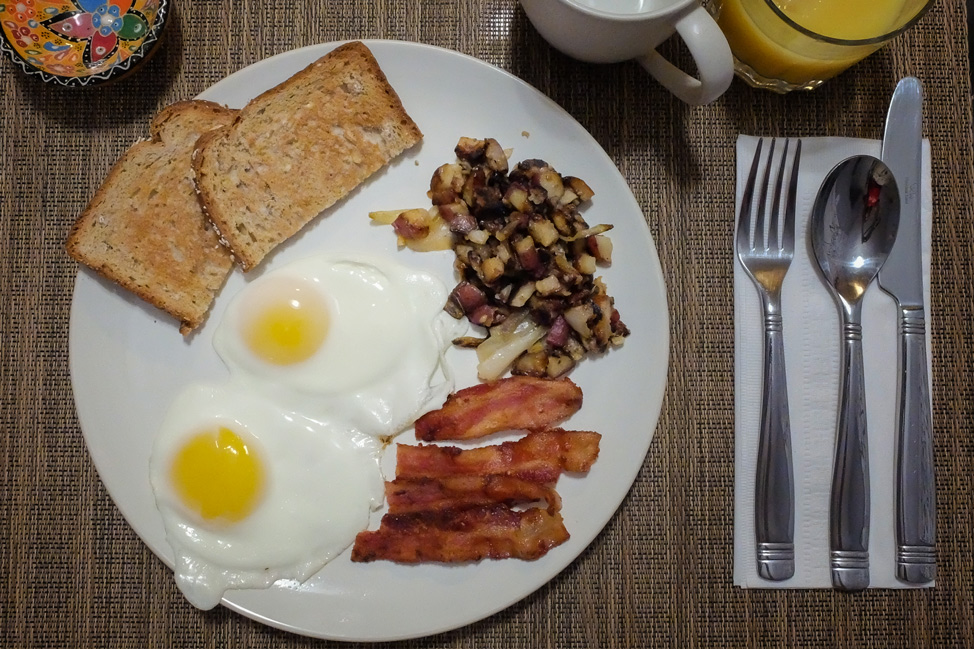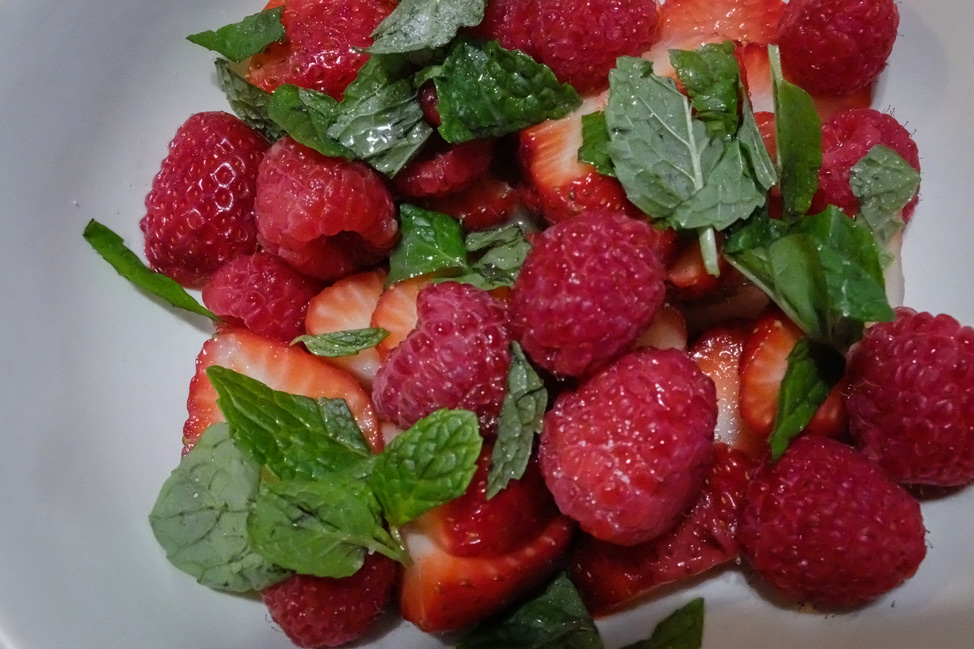 Overall though, it has been really enjoyable, and with only one more set of guests to go, it has proven to be a fun and effective test. We also seem to be performing well, according to our guests:
Both were excellent hosts and fun to meet.
They were two of the best hosts we've stayed with in our airbnb travels, very inviting and fascinating to talk with. We felt close in such a short time.
Dalene and Pete were awesome! They were so welcoming and accomodating-taking us around Ann Arbor and picking us up. I have an allergy and they were wonderful about making sure breakfast was something I could have and would enjoy.
If we ever needed a fall-back position from this life of travel and our other business, this could be it (with some tweaks to the system). And until then, Pete had better keep practicing his skills in the kitchen.
Just in case.
interested?
Ever considered becoming an Airbnb host (or even staying in an Airbnb apartment)? Now that we've done both, we can recommend it more than ever. Follow this link to sign up, and earn yourself a credit towards your first stay!