Highlights from Cape Breton Island
Words by Dalene Heck / Photography by Dalene & Pete Heck
It was a day's drive through mainland Nova Scotia from New Brunswick; we forced ourselves past some of the cherished stops we made last year and barrelled on through. For this return to Canada's second smallest province, we had one specific destination in mind: Cape Breton Island.This visit would be a return for our travel partner Sherry but a first for us. We were excited most at the prospect of driving the loop of the infamous Cabot Trail – oft called one of the world's most scenic drives. It circles the island, at times dipping down to the sea and then curving up while clinging to cliffsides. Offshoots from it would introduce us to world class golf, exceptional food, and some completely unexpected surprises.
It is possible to glance at the highlights of the island in one day – one overly rushed, cramped, and likely-to-leave-you-overwhelmed-day – but if that is all you have to spare, then we still highly encourage you to do it. But believe us when we say that some of these highlights are just too good to miss – allowing yourself several days or a week will ensure you can really dive into all the things to do on Cape Breton Island.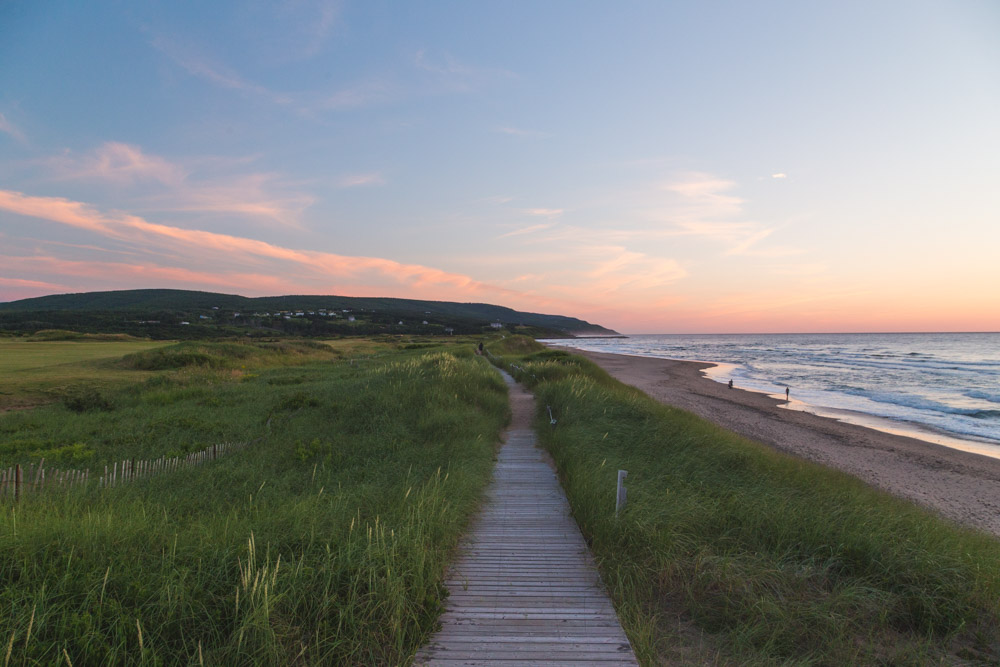 about the good times…
HIKING
First and foremost, we were there to put miles under our shoes. This small island boasts dozens of trails ranging from small strolls to big hikes. Our own Cape Breton Island hiking experience was a bit of a challenge, but an encouraging one, so much so that I found myself compelled to pull over at every trailhead sign we saw on our journey.
Each of the hikes we did would rank on our must do list: Middle Head for the variety of coastal terrain, Skyline for the epic view from above (maybe hit it at sunset!) and West Mabou for something a little less visited by other tourists. (For a complete list of all, go here.)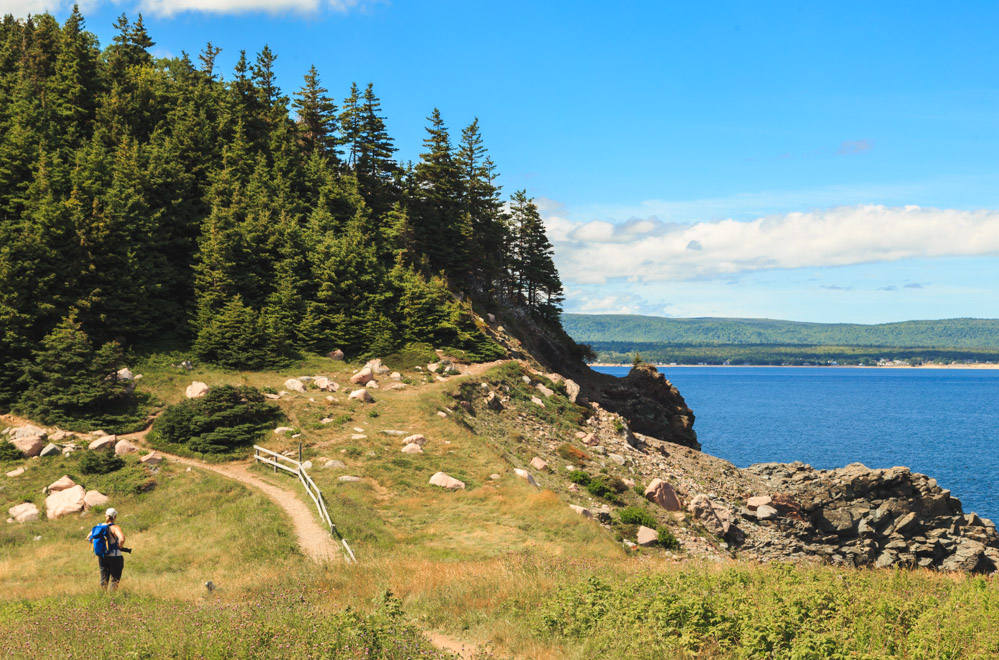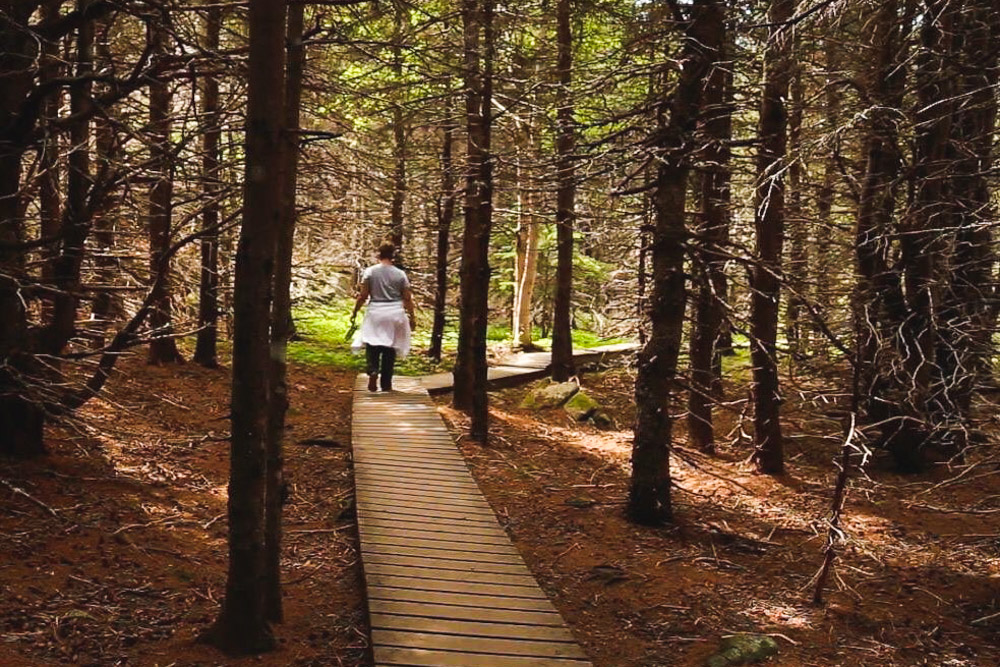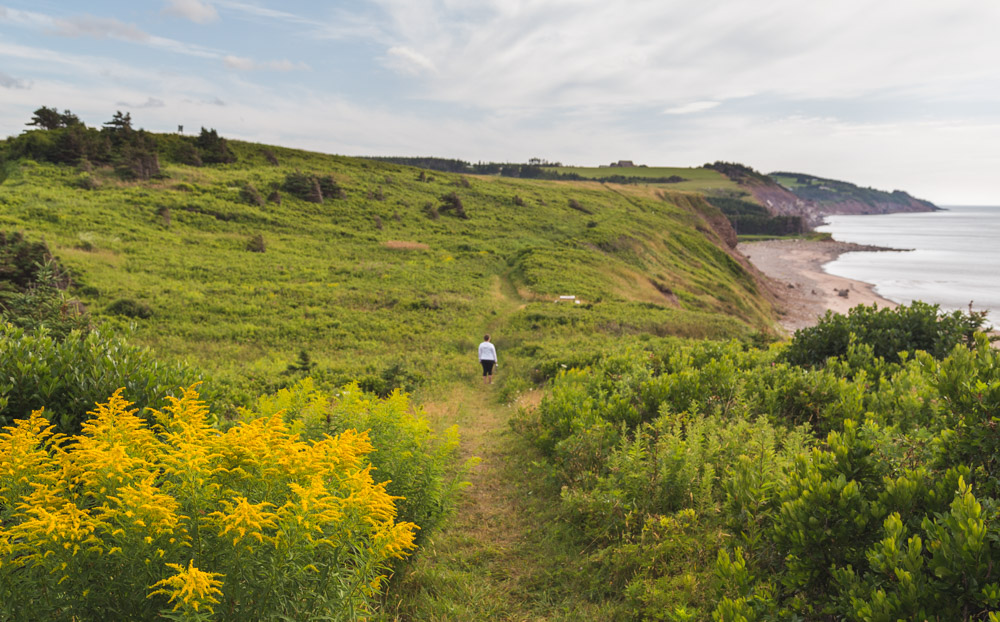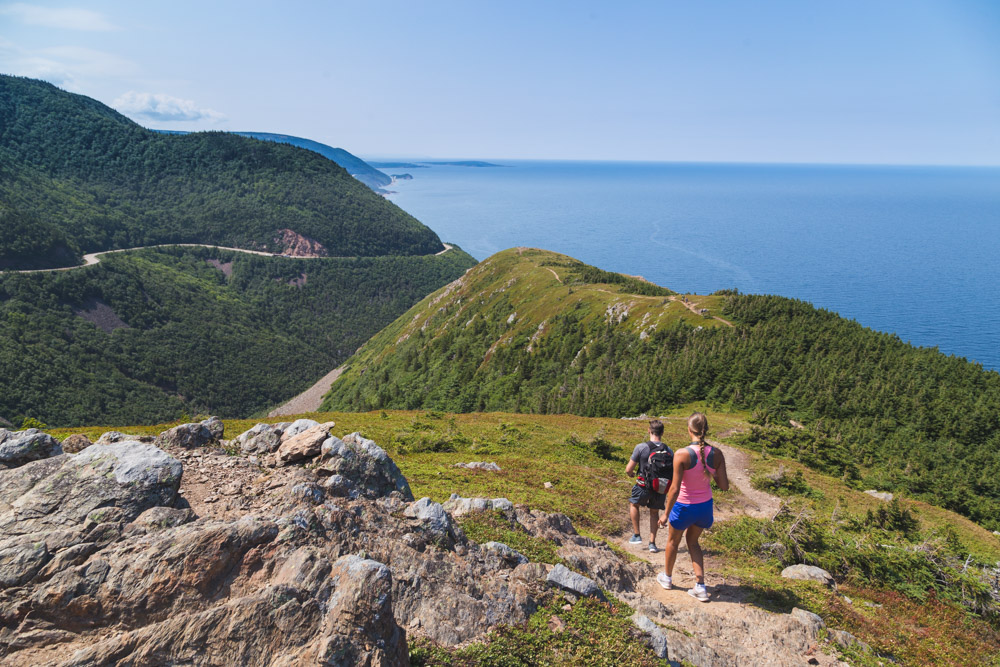 NIGHT KAYAKING
As luck would have it, we were in exactly the right place at the right time. Although in retrospect, this is something worthy of arranging a whole trip around.
We climbed into kayaks in the early evening and embarked from Baddeck for a small island on Bras d'Or Lakes. We circled it to stretch our arms further, and then pulled up to a small beach near the Kidston Island lighthouse.
Given that the island is uninhabited, we had it all to ourselves. Waiting for us under the quickly falling sun were an array of gourmet local flavours presented by the famed Bite House, a decorated gazebo to relax in, and a live performance of Cape Breton music by our guide Angelo. The food was absolutely sublime, the atmosphere romantic, and the whole evening a stand-out experience. By the time we were ready to go, the moon was high and full, and its light was all we needed to paddle back to Baddeck.
This tour is only available in summer for a couple of days each month, scheduled around the full moons (hence why you may need to arrange a whole trip around it). Worth it.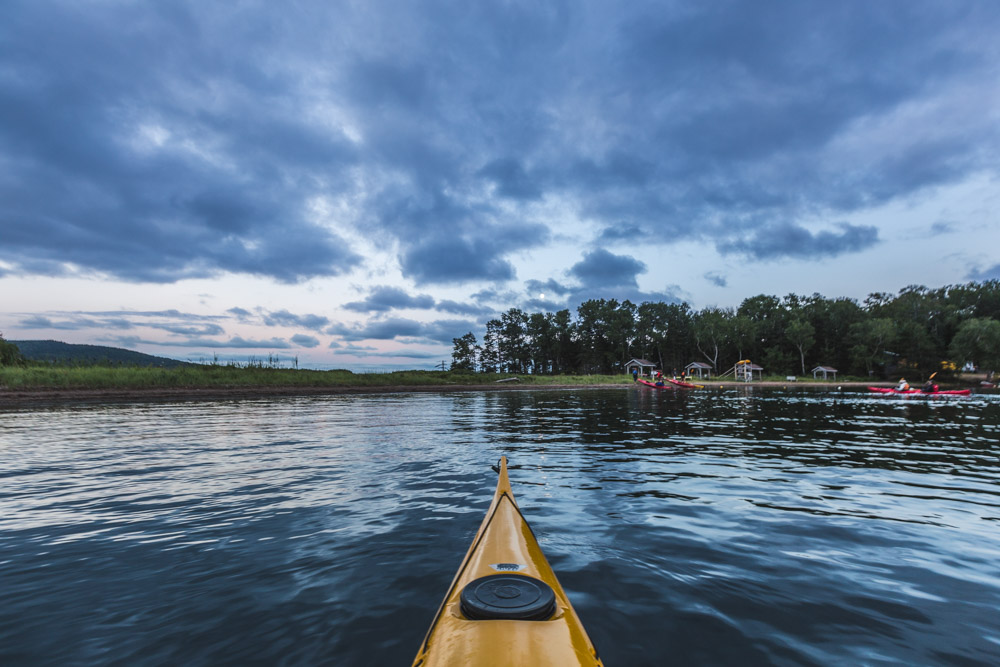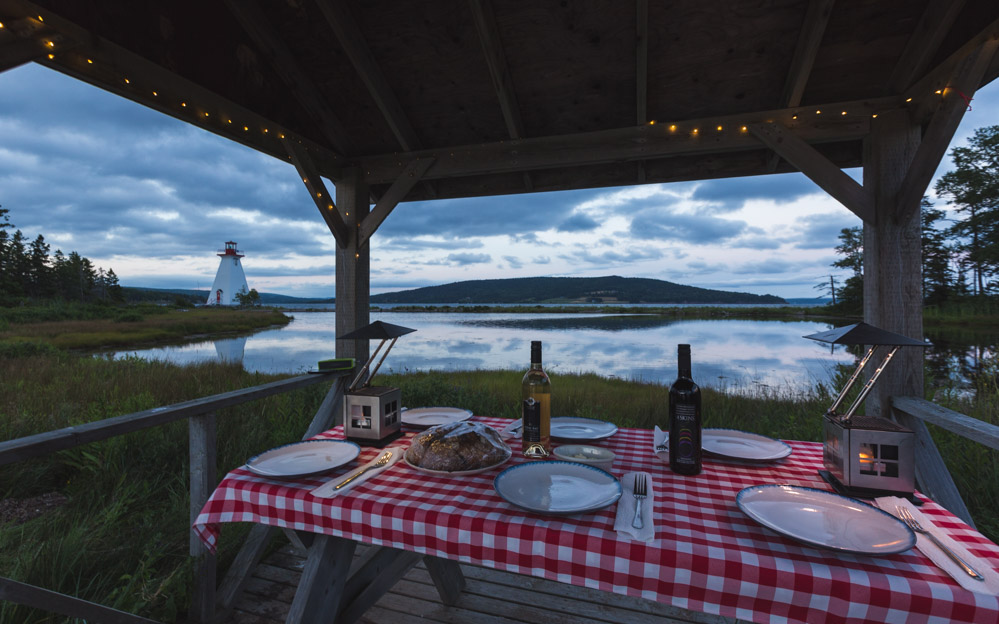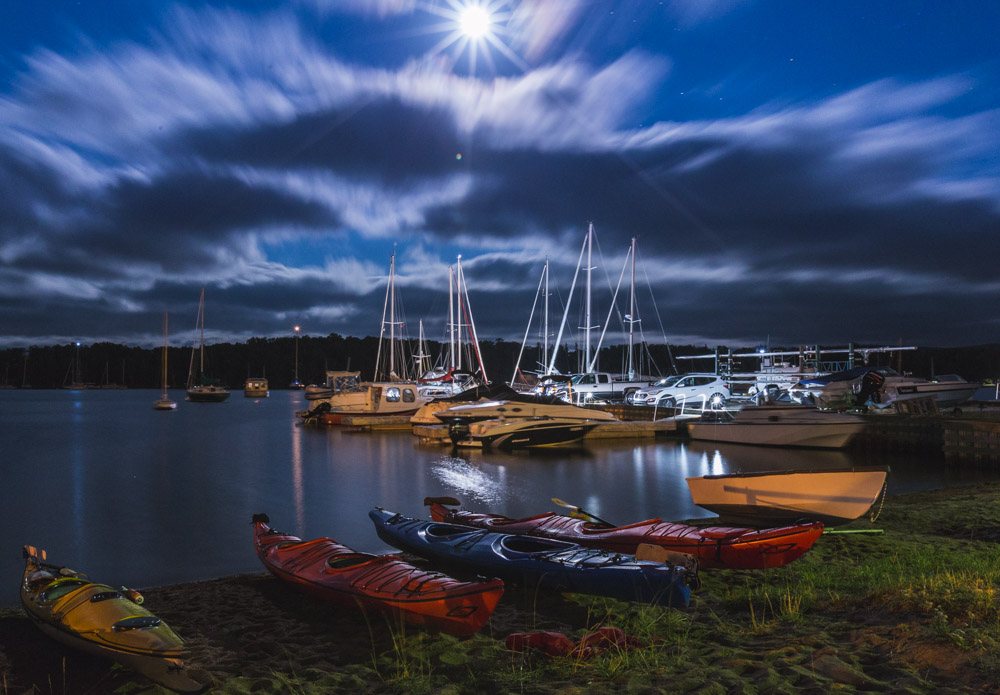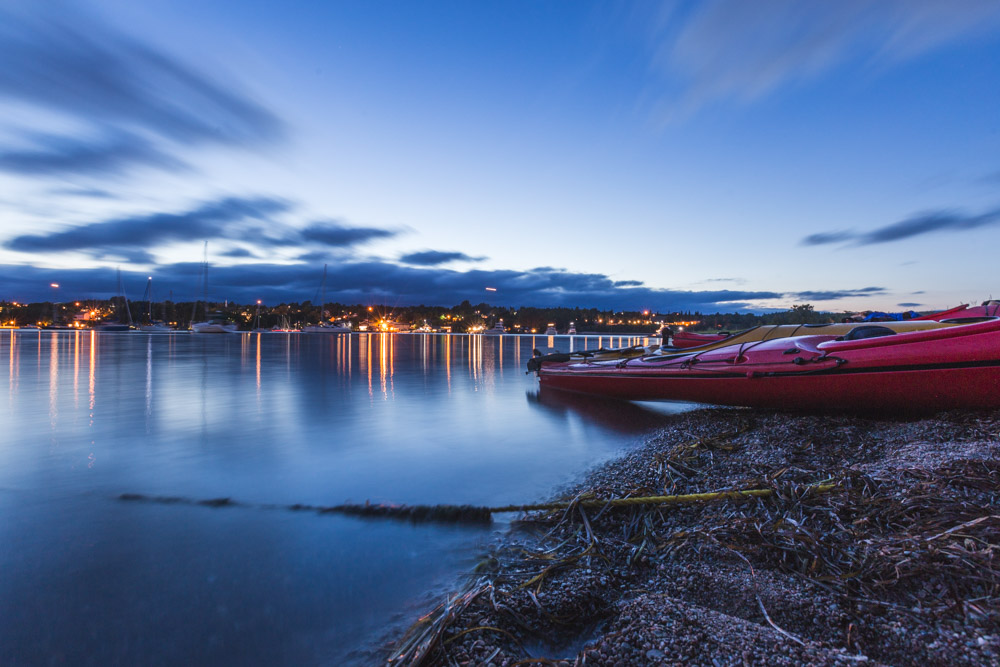 GOLF
This island offers so much that is deemed "world class", but the golf may be what steals the show for many. (Even non-golfers love it!)
Nearly every hole of Cabot Cliffs offers panoramic ocean views. The course carries such prestige that we were both so nervous (but excited!) for the opportunity, but unfortunately I had to back out because I had overdone it severely in the days leading up. So off he went, armed with a personal caddie (and a photographer!), on the same course that had just seen the likes of Bill Gates and Adam Scott on the links.
Pete won't reveal his score from the day, but does it matter? He had his ups and downs, as he always does, but came away with so many special moments that the overall score was rendered meaningless. Most especially when he parred the renowned 16th hole, which relieved some of the pressure and gave him something to brag about. (I heard about it for MANY days later.)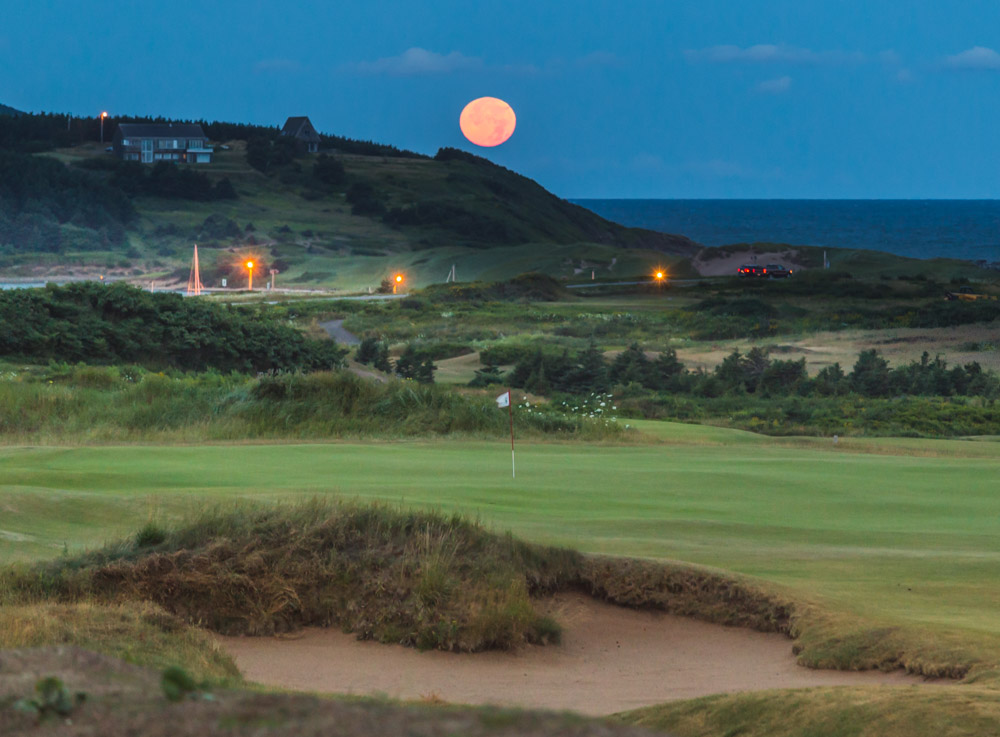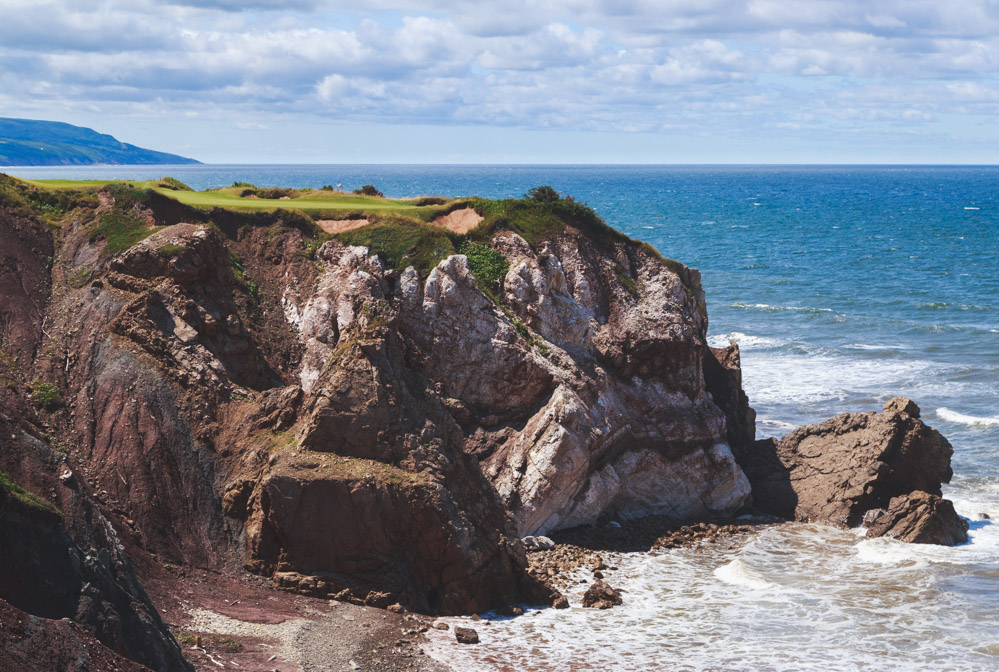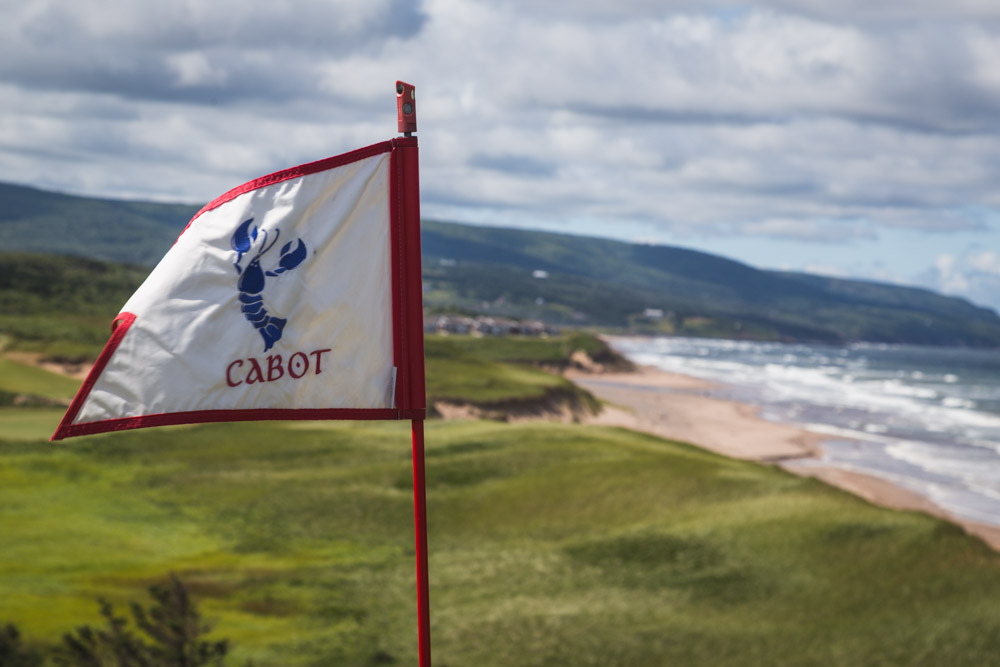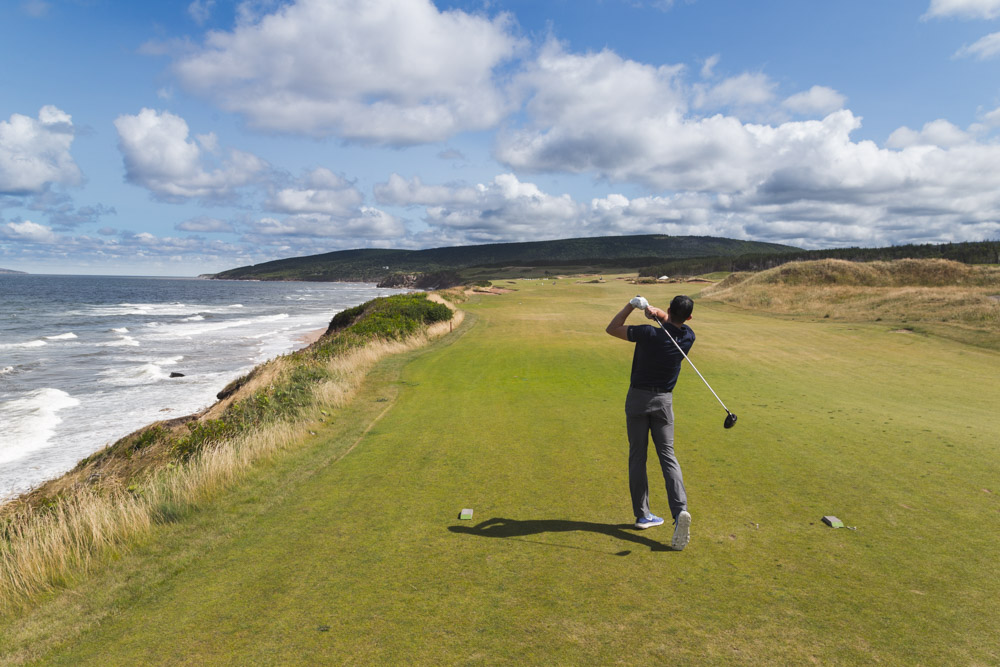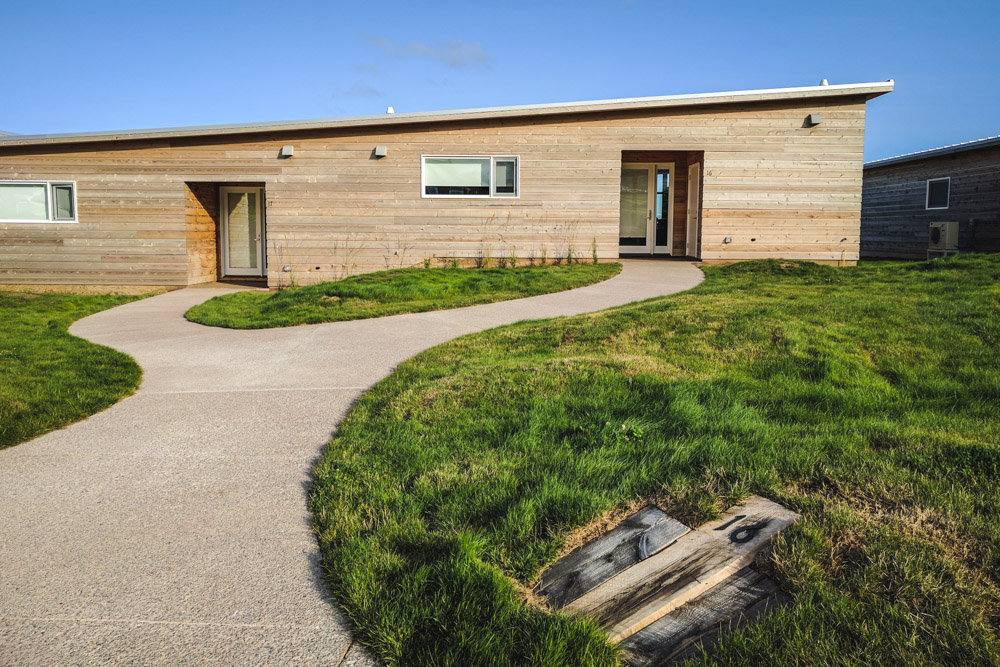 JUST DRIVE
Driving Cabot Trail was as spectacular as we expected, so much so that we did sections of it multiple times. In some parts it was slow going (summer season also equals construction season), and given the rolling terrain maximum speeds were rarely reached. But it is not an occasion that you want to sprint through anyway.
A sidetrip to White Point Harbour will plant you seaside viewing of colourful fishing boats and crystal water. And if you're lucky as we were, you'll have the small beach all to yourself.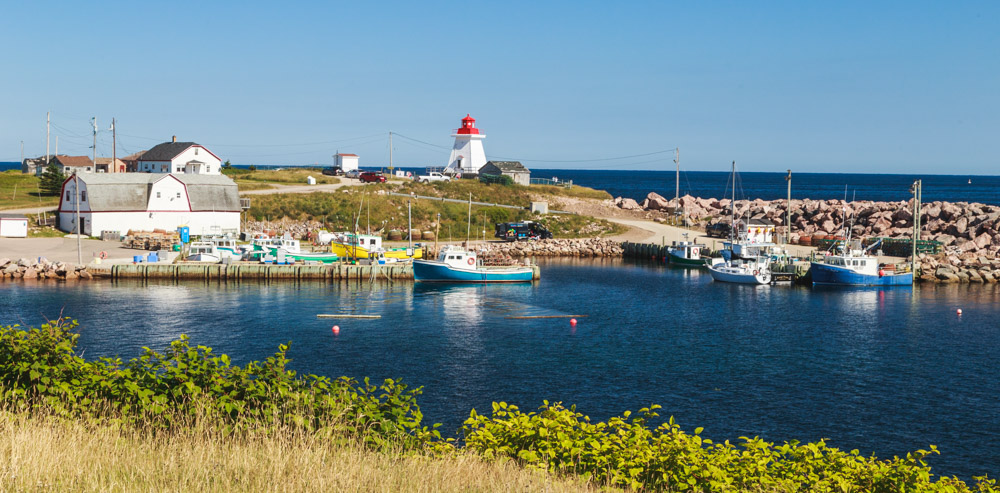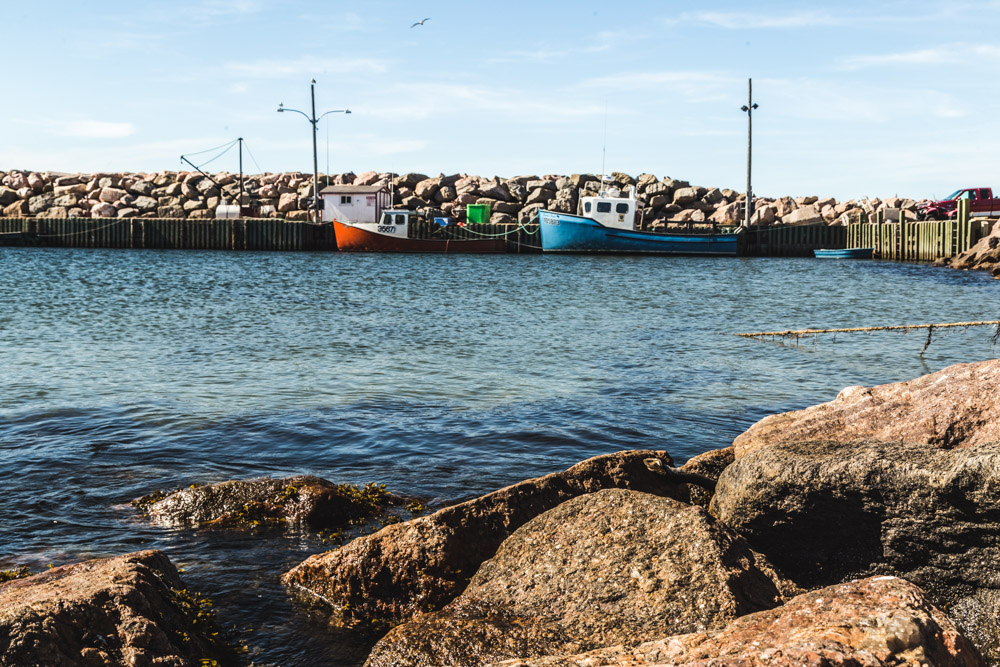 Most importantly, be sure to cruise the western side of the island in the early evening to catch the road's contours drenched in golden light. Every spot is a beauty to capture, and there are ample spaces to pull over to enjoy. Although prepare yourself to choose a great place for the sunset – we happened upon a tiny little relatively unknown corner (it is not named nor marked as far as we have seen, check out Sherry's map to pinpoint it), and honestly couldn't decide which view was more pleasing – the soft pinks that hit the mainland on our left, or the sun as it disappeared behind a small inverse-arched island to our right. (Good thing there were two of us with two cameras.)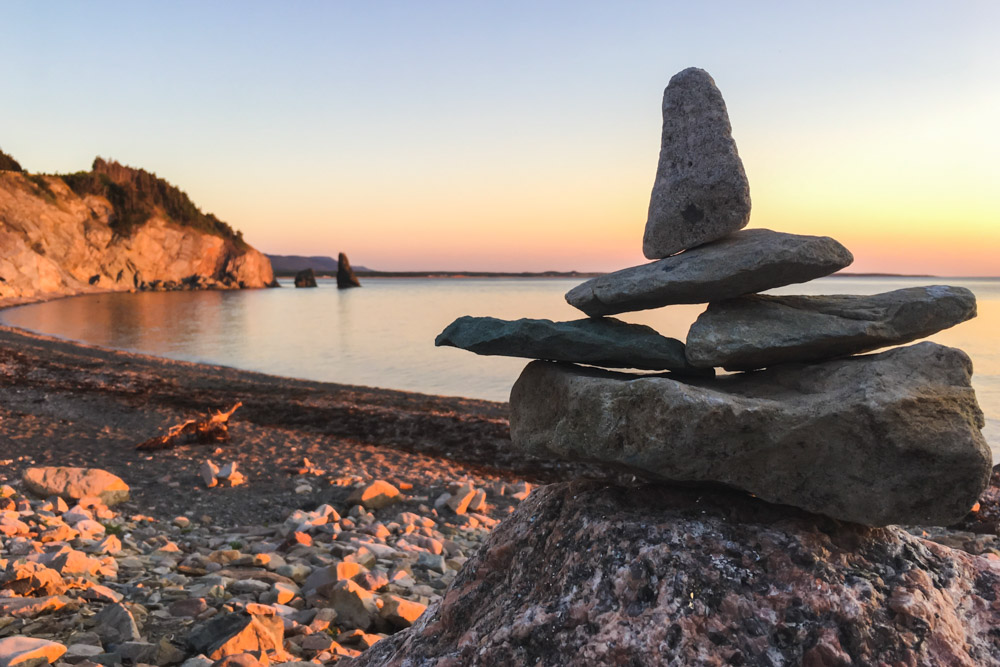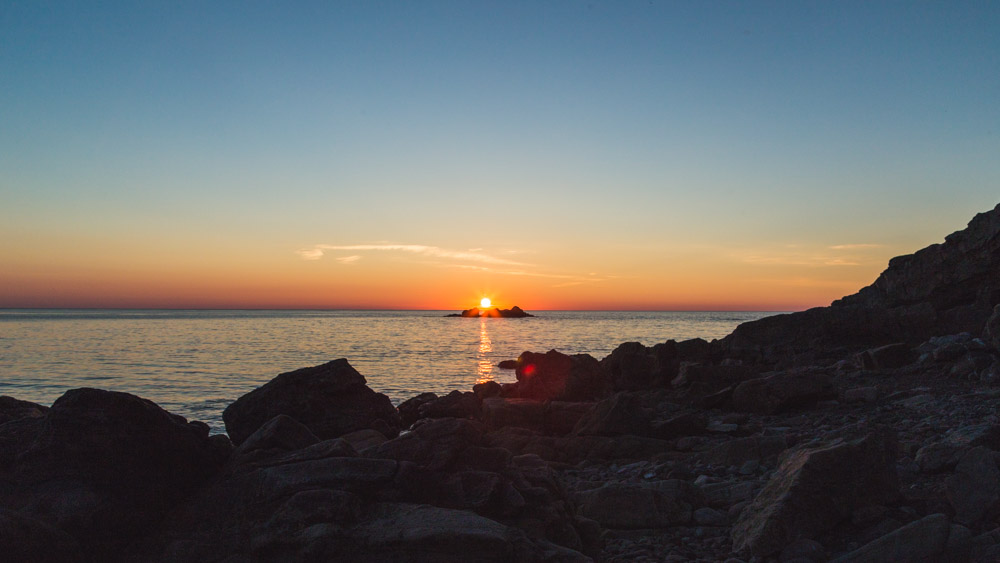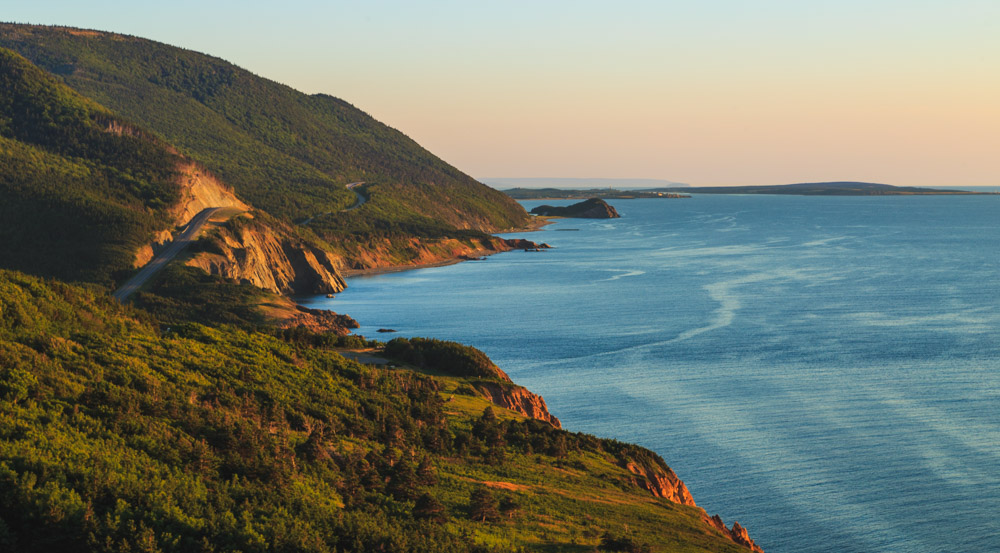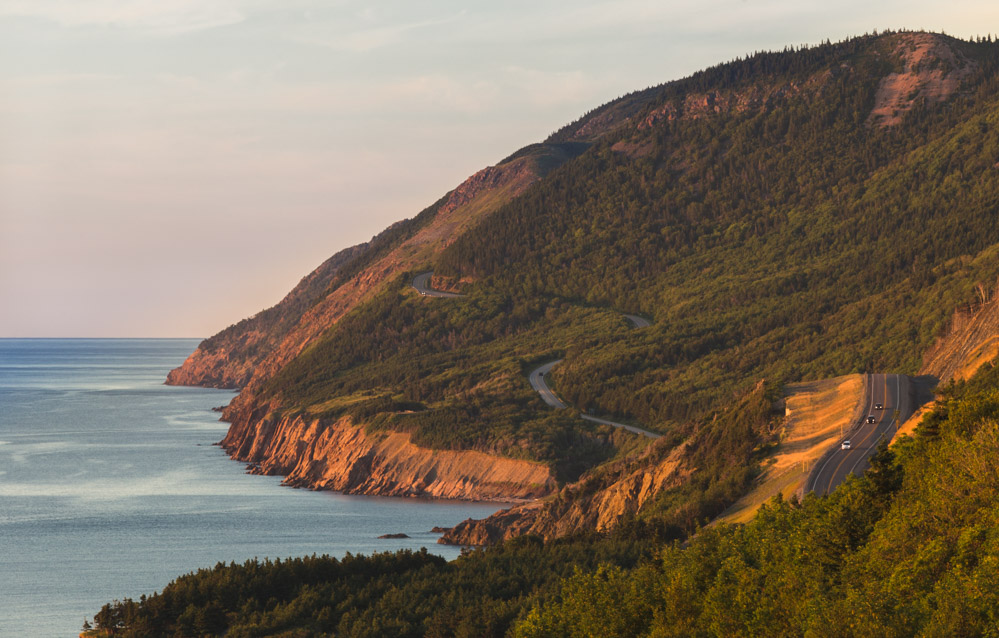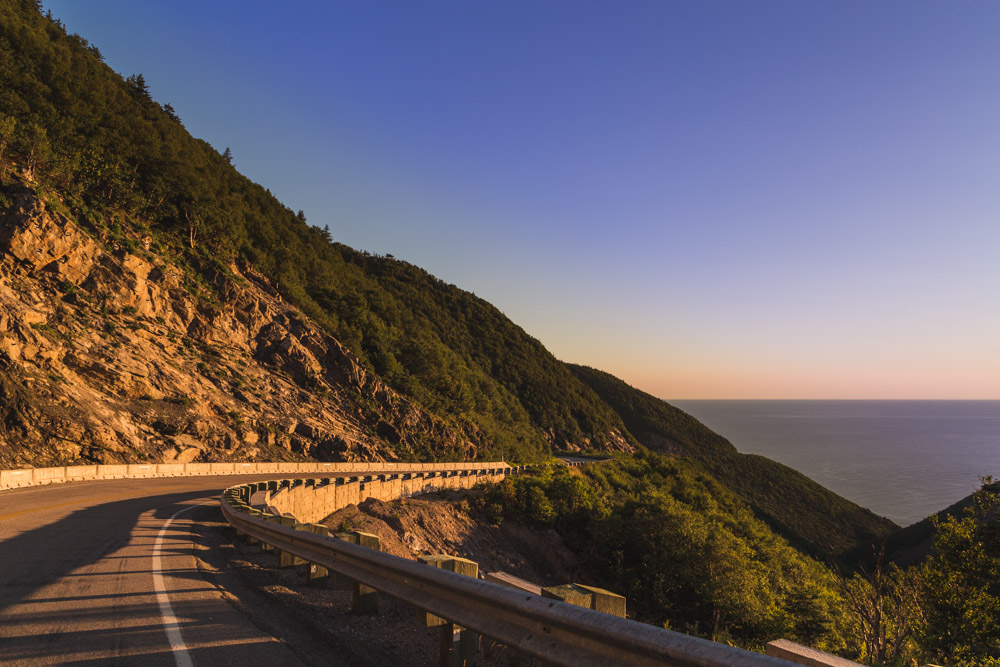 LIVE MUSIC
We stopped at the famed Red Shoe Pub in the town of Mabou for its well-reputed food and atmosphere. Our dinner was good but not overly notable (compared to other eats we enjoyed on the island), but the live music that came with our Friday night stop kept us parked there well after the food was done.
As the establishment is owned by the Rankin Sisters, spending the evening here for entertainment seemed like a sensible choice. And indeed, it was. It's a small restaurant, with room for not many more than a dozen tables, and by the time the music began, the place was packed with standing space only. By guitar and fiddle we were introduced to a variety of Celtic, Canadian, and folk tunes. So many of them had Pete and I singing aloud, and reminding us of how Canadian we are given that our American travel partner knew so few. It made us feel proud and right at home, no matter that we had never been there before and had traveled thousands of miles to be there.
And that is exactly what I had expected a live music experience in Nova Scotia to be.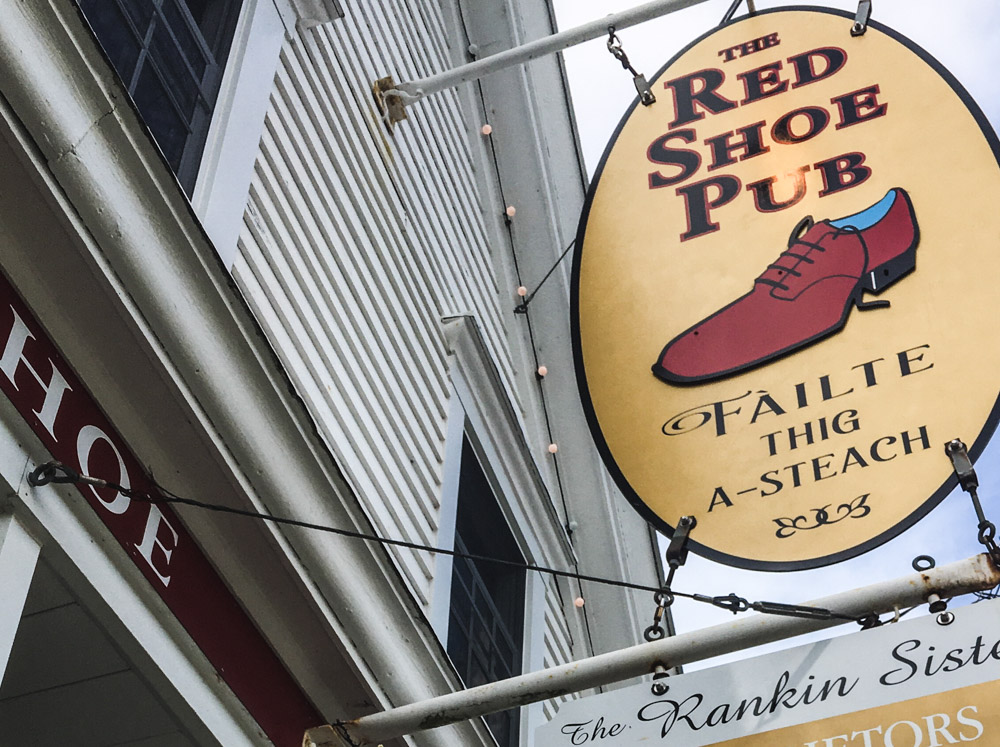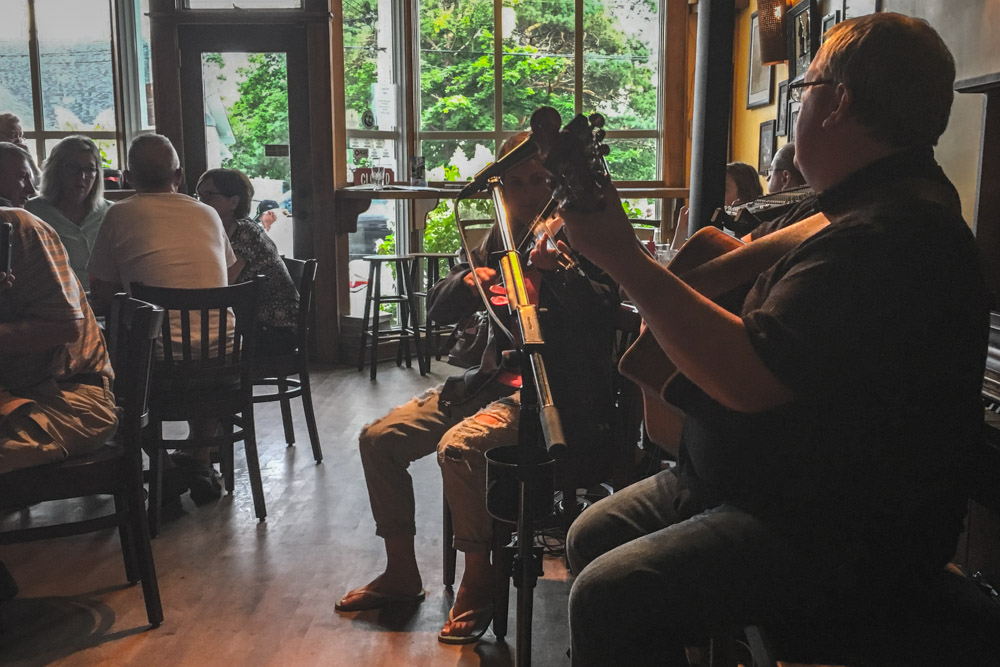 about the great food…
CHARLENE'S BAYSIDE RESTAURANT AND CAFE
Seafood chowder for breakfast is a thing here. So of course, as adventuring travelers, it had to be done.
We were a bit skeptical, but that doubt was dashed on the first bite. The creamy soup mixed along with the thick chunks of fish and seafood and a side biscuit and fish cakes easily filled our bellies. We didn't even have any room to try some of Charlene's famous desserts.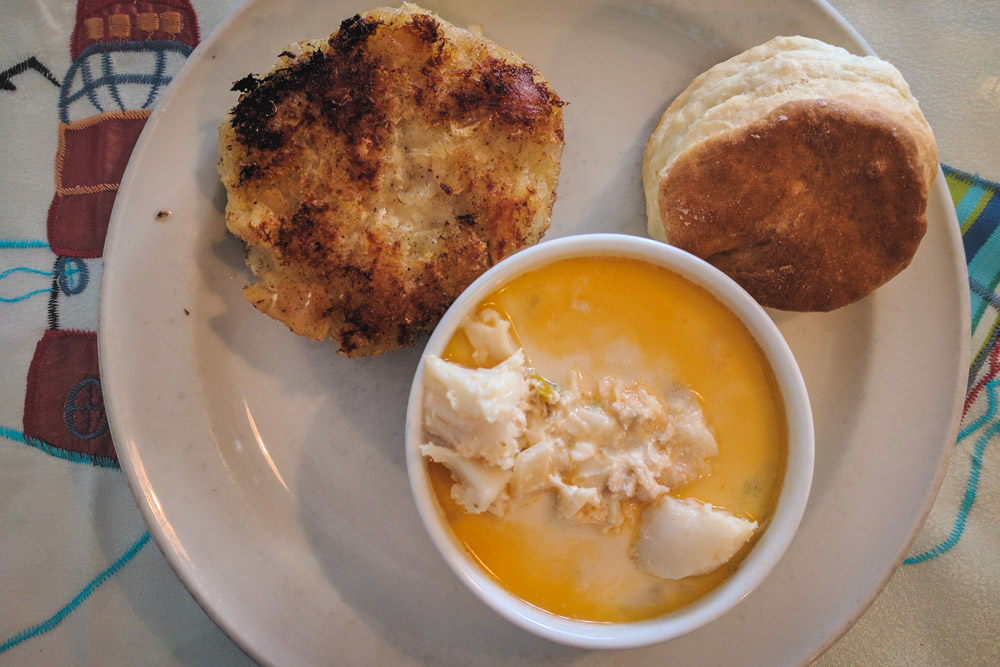 WRECK COVE GENERAL STORE
We stopped just to get a few snacks on our way to Middle Head Trail, but ended up staying for an impromptu lunch. When a place claims ownership to the world's best lobster sandwich (and you can see the steaming pot beside the store, assuring the freshness of the meat), then it is something that has to be indulged.
It was a simple sandwich – a lightly seasoned mash of lobster in between white bread – but their claim was not a stretch. At the very least, it was a sandwich to remember from such an unexpected place.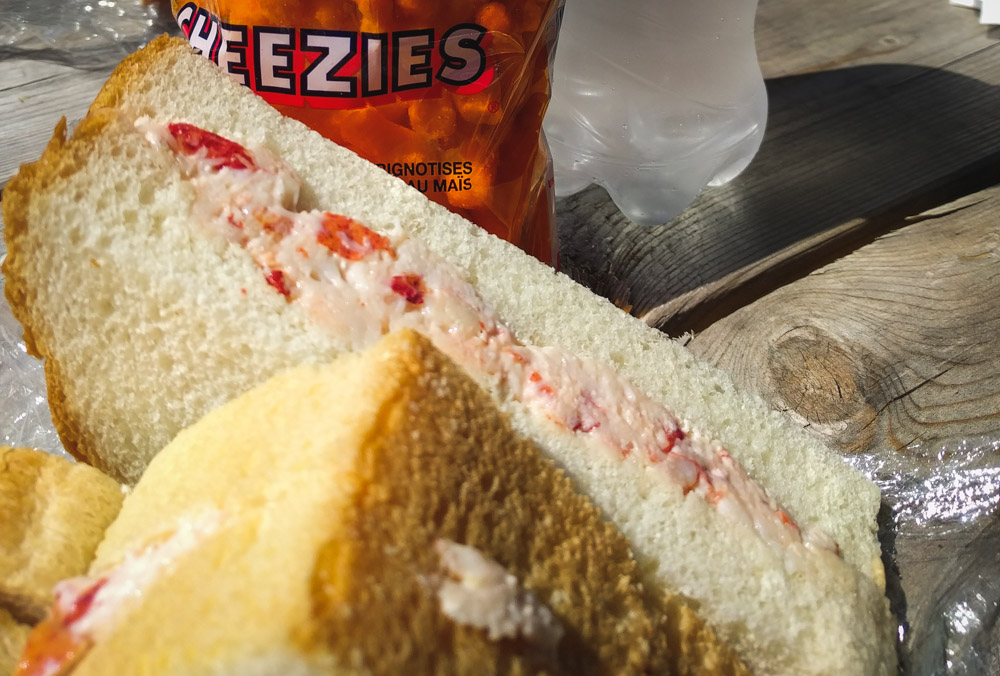 RUSTY ANCHOR
We pulled into Pleasant Bay starving after driving most of the day. Sherry remembered the area from a previous trip but couldn't quite recall if she had eaten nearby. Cell coverage was not good enough for us to pull up any reviews, and we found ourselves pulling out of town before we had made a decision of where to stop.
But then there the Rusty Anchor was, serendipitously really, perched right on a cliffside and with patio spots beckoning to us. We were so excited (and maybe a bit hangry by this point), that we immediately planted ourselves in the sun and got to orderin'. Or at least we tried, until Pete tried to get bossy and make decisions for all of us so that he could have samples of everything he wanted. It all looked so good.
Most notable were the blueberry lemonade, the fish sandwich that Pete finally settled on, and Sherry raved about the oysters.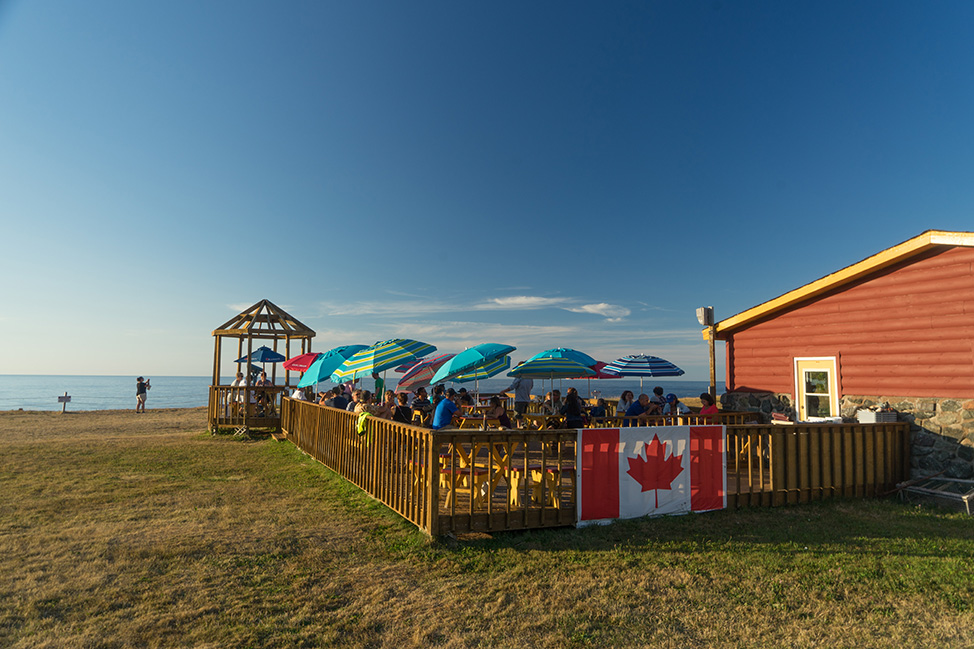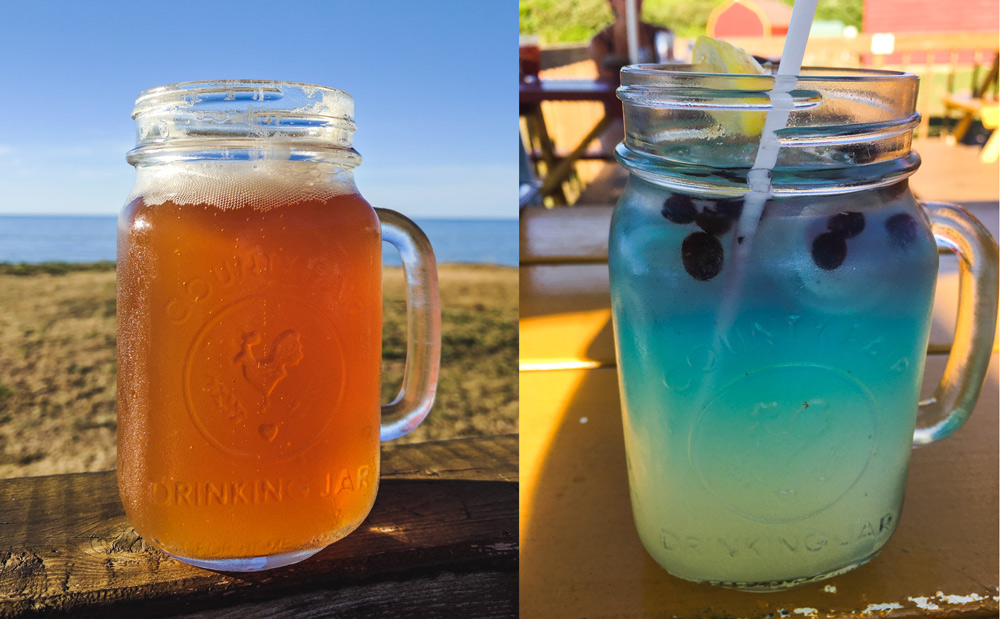 We left after one week with bellies full, feet sore, and the strongest desire to return and do it all over again.
where we stayed
Two accommodations truly stood out to us on Cape Breton…Cabot Links – If you're going to splurge on your vacay here, then this is the way to do it. We were greeted with complimentary top notch gin in our villa, a sublimely comfortable stay, and views for days. Situated very near to Inverness, this was also a great location with lots to do in the area.
Keltic Quay Cottages – These little cottages in the tiny town of Whycocomagh were modern, very quiet, and cozy. On the shores of Bras D'or Lakes, kayaks were readily available and Charlene's breakfast seafood chowder was just a quick walk up the road.
This post was produced by us, brought to you by Tourism Nova Scotia.