Words by Dalene Heck / Photography by Pete Heck
We had been there so many times before.
It was our big transit point – we knew the airport well and had visited many platforms at the central bus station while jetting off to other parts of the country.
And the best thing we could say about Izmir is that the döner vendor near bus lane number 48 on the second floor of the bus station served the best tavuk durum we had ever had. That's it.
Why we never made it a point to explore Turkey's third largest city is beyond me. Finally, in the last week of our almost six months total in which we lived just a few hours away, we made it happen.
With our time constrained we only allowed for one night. And within one hour of being there, we were kicking ourselves for our total ignorance up to that point.
izmir is fascinating.
It carries an astounding cultural, historical and spiritual significance. It is the birthplace of Homer, and is the center to three of the seven major Churches of Revelation. Like much of the western reach of the country, it was Ottoman, then Greek, then Turkish, but absorbed huge impacts of these changes, including a giant fire that destroyed much of the city in 1922.
The boardwalk along it's Aegean coastline stretches for miles. Locals spread out on blankets in the parks along it, young and old men alike fish from the edge. Restaurants, cafes and pubs unobtrusively line the streets behind.
Why we never made it a point to explore Turkey's third largest city is beyond me.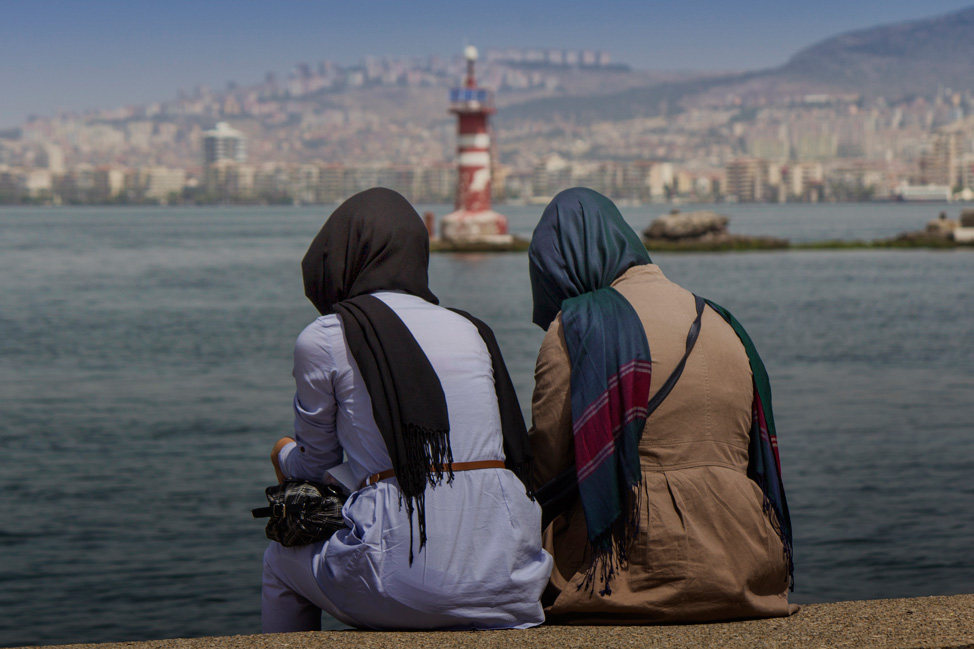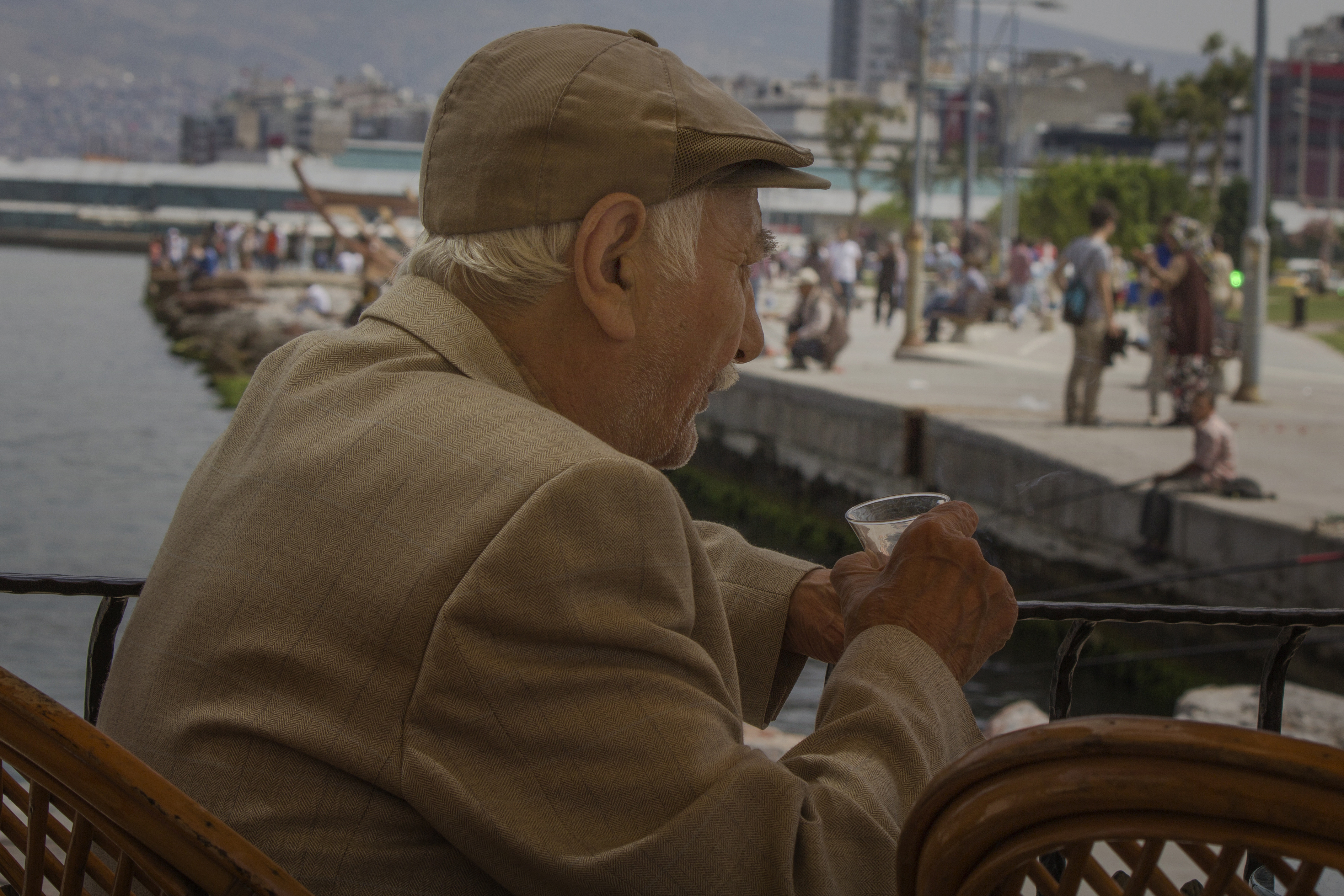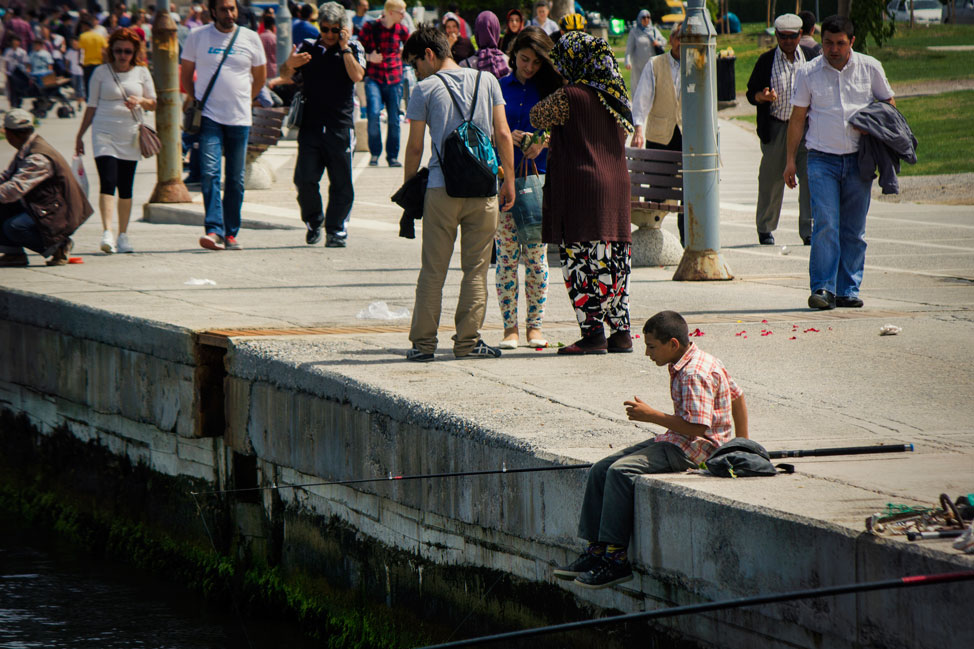 During our twenty-four hours there, we saw nothing in particular but enjoyed everything. We started our day by wandering the boardwalk. We stopped for a çay, walked a bit, declared it noon somewhere, stopped for a beer. Walked a little further and stopped for lunch. Dawdled some more and then needed ice cream. Found Konak Square and spent an hour lounging in the shade, people and pigeon watching to our heart's content.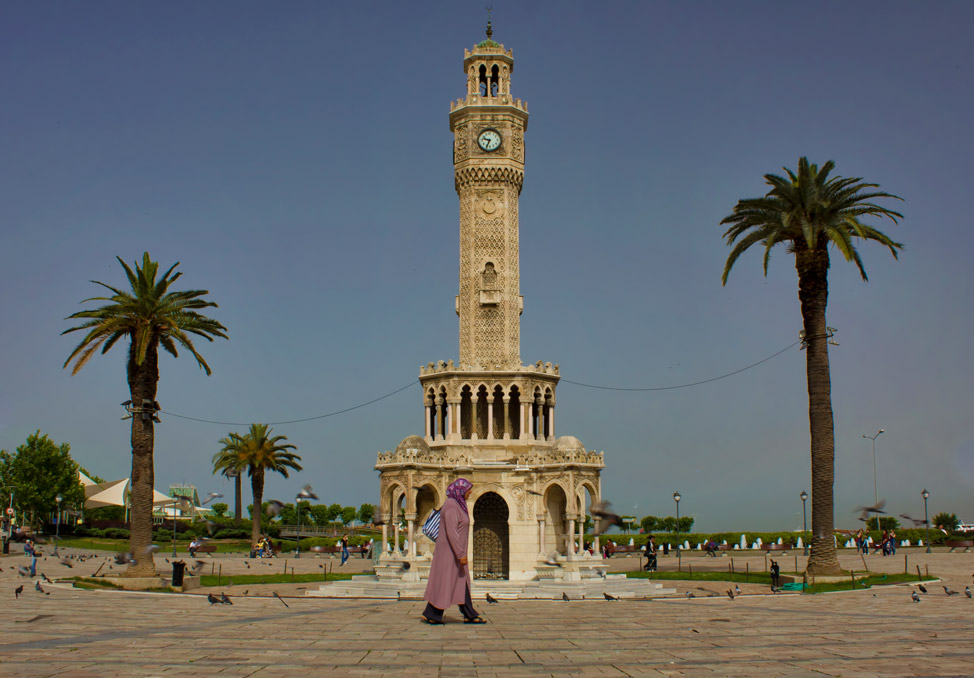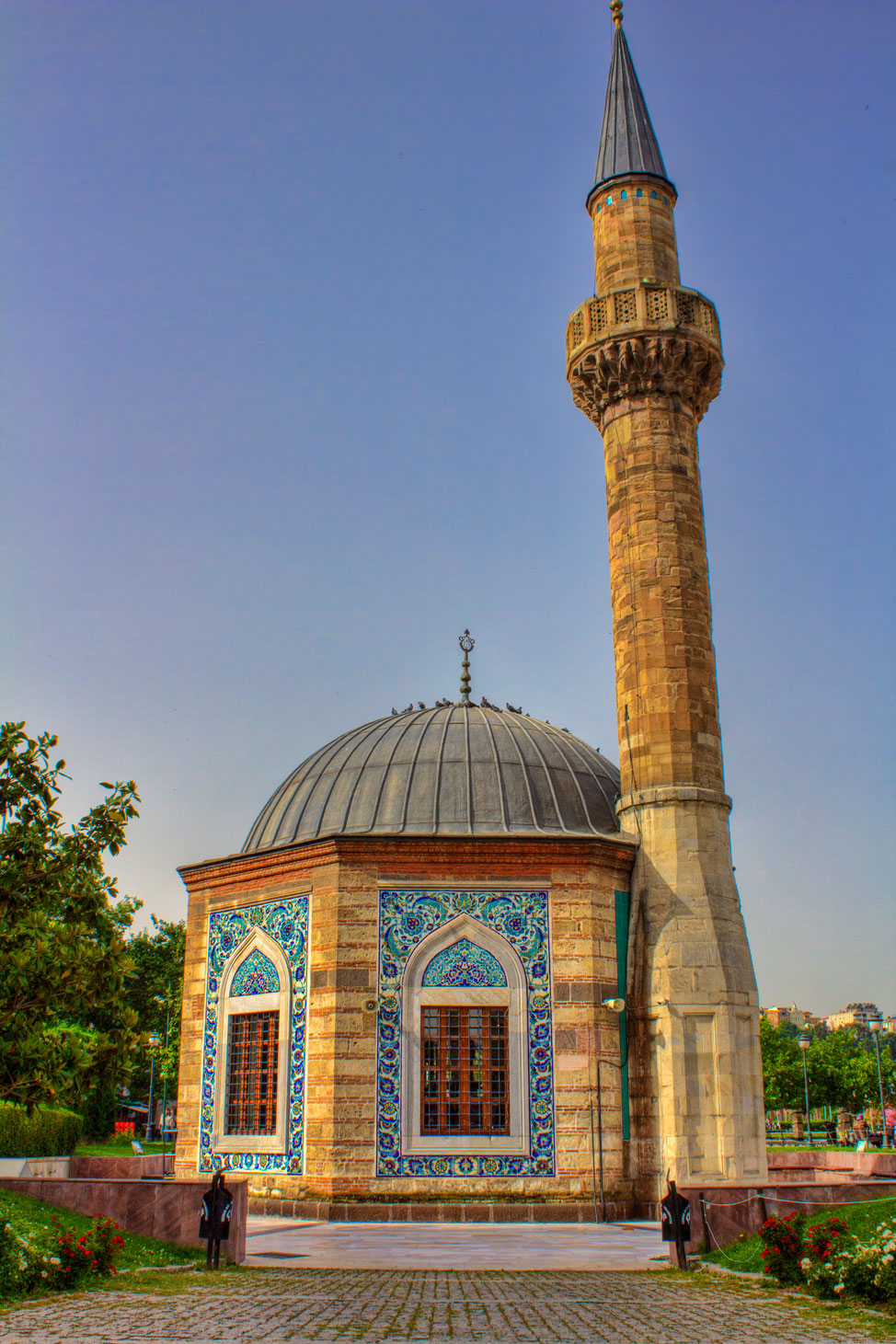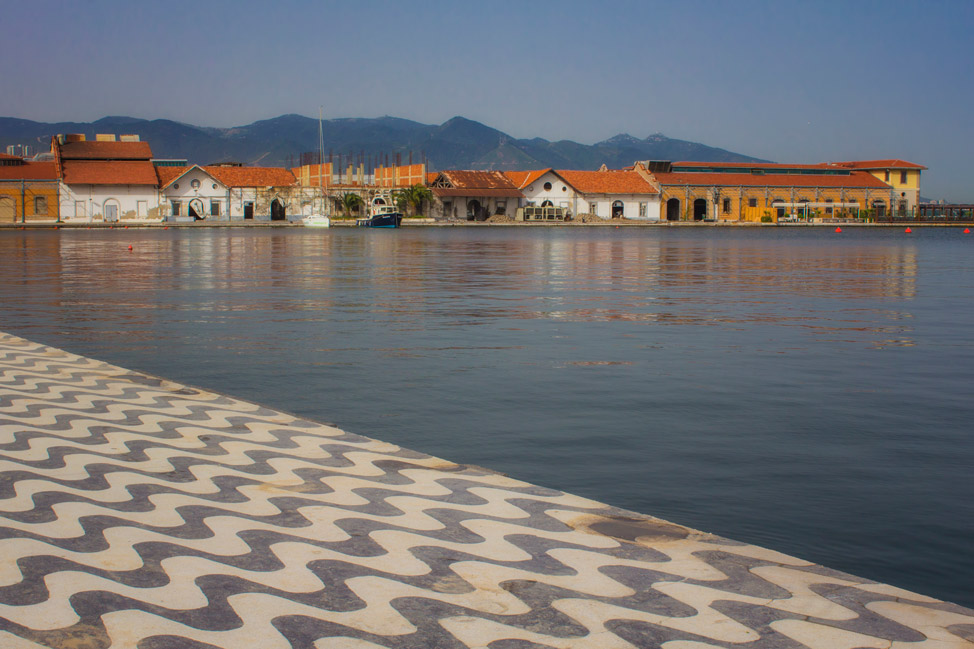 The city inspired a lazy exploration. It has such a large population, but you would never know it. The atmosphere is as laid-back as many of the smaller towns we've been to.
And the best part? Very few other tourists.
Seriously, where are they all?
Far from Istanbul's pushy salesmen, when in Izmir's version of the Grand Bazaar, we wandered slowly and completely unhassled. Some vendors appeared to want to talk to us, but didn't have the English words to beckon us in.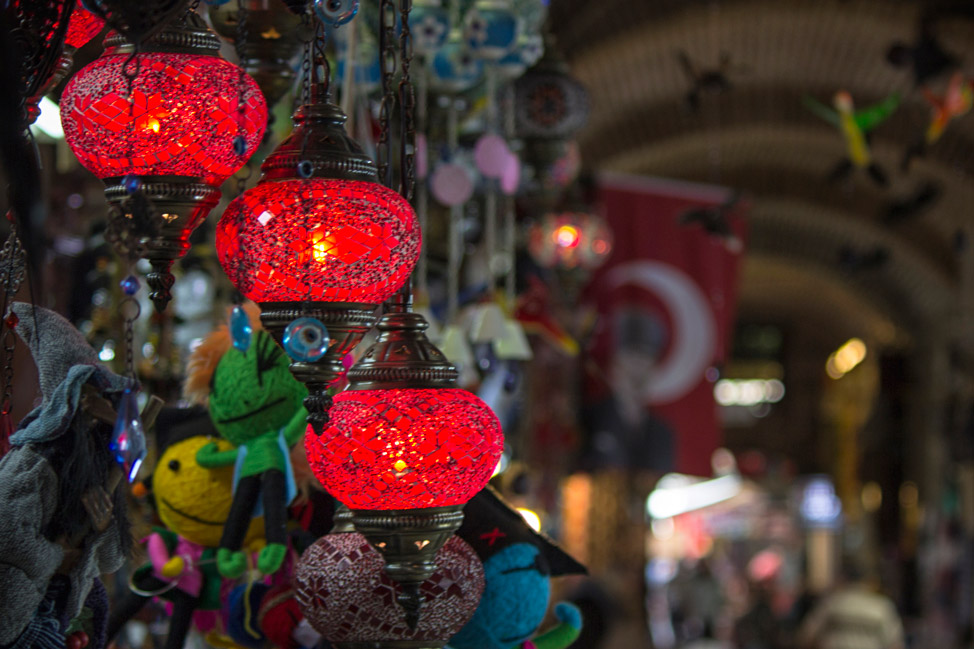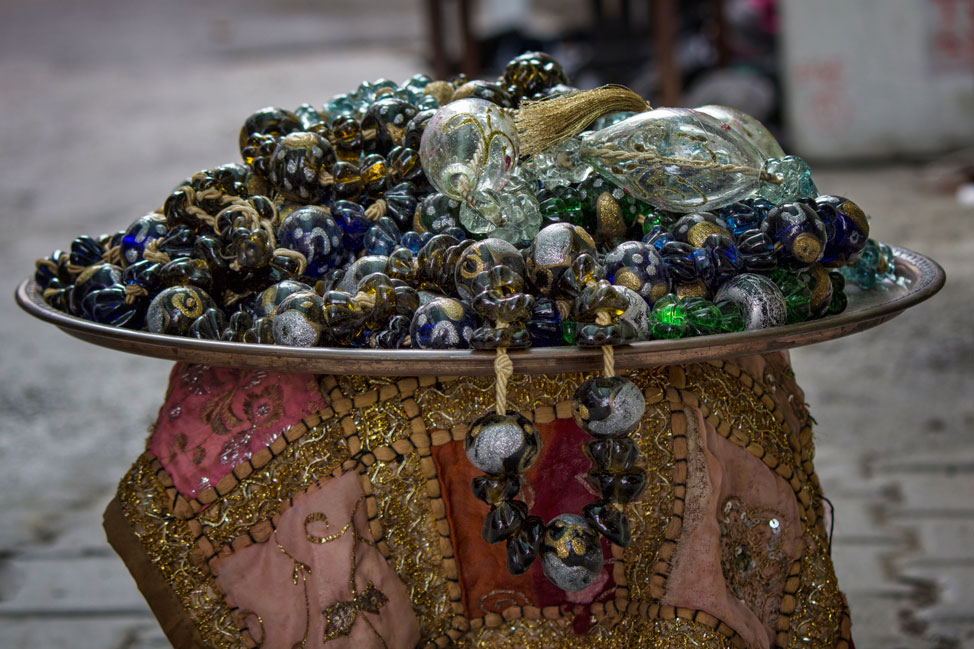 And the two we met that did speak English quite well used it only as a means to understand where we wanted to go, and then led us directly to our destination. One of which insisted that should we ever need help in the area, just ask for Flash Gordon and we would be led directly to him.
The charming hospitality that has served us well all over the country is also alive and well in Izmir. And we're convinced that it is easily Turkey's most overlooked city.