The Impact of Mexico City
Words by Dalene Heck / Photography by Pete Heck
I will admit to being completely intimidated by a trip to Mexico City.
We routinely say how we aren't fans of big cities, and this is one of the biggest. Top 20 in the world, most populous in North America, and with an area of almost 1,500 km². As our bus rolled in after an overnight ride from Puerto Escondido, it seemed that the last hour of crawling through the sprawl was the longest of all.
This city doesn't exist in many travel wishlists. Its history rages of violence and crime and such bad news are hard to shake, despite the increased measures in the last few years which have resulted in drastically reduced crime rates. We were a little wary ourselves but determined to see why those who visited it, raved.
Mexico City impacted me in two decisive ways, both unexpectedly.
Most of the time I can grin and bear through long travel days, excursions at high(ish) altitude, or any number of things I put myself through, but then there are other times when either affects me with the impact of a high-speed truck.
It's been a while since we've seen any sort of high altitude, but even at just over 2,400m, it should not have caused serious problems. However, coupling the thin air with a long and uncomfortable journey inbound meant that I crawled into bed and didn't emerge for almost 36 hours. Pete brought me sugary drinks and snacks to keep me sated. I drank buckets of water and finally, the migraine passed and I regained my strength. But with only a few days in the city, the immediate loss of almost two was painful.
But when I did go out, I was surprised by how much I enjoyed it.
And it was good for Pete too, still recovering from a blow that scratched at his faith in humanity. Being anonymous in a large city allowed him to relax and find comfort in the crowds around him. As much as we like to be in a place where we feel like we have it all to ourselves, sometimes such isolation comes with a bit of unease. We garnered some sideways glances on the busy city streets, for sure (we saw very few gringos in Mexico City), but our greatest fear was how we would look and sound to masses of school children throughout the city. No less than three teenagers stopped us as we walked on one long road – obviously, as a part of a school project – they asked all sorts of questions about our favourite parts of Mexican culture while their parents and siblings filmed us with their phones. They came bounding at us from across busy streets, all nervously sweet and gushing with their bare English, making us feel slightly like foreign rockstars.
The buzz of the city was refreshing from the off-beat chorus of street dogs and roosters, and the change of scenery was just what we needed.
Not to mention, Mexico City is REALLY beautiful.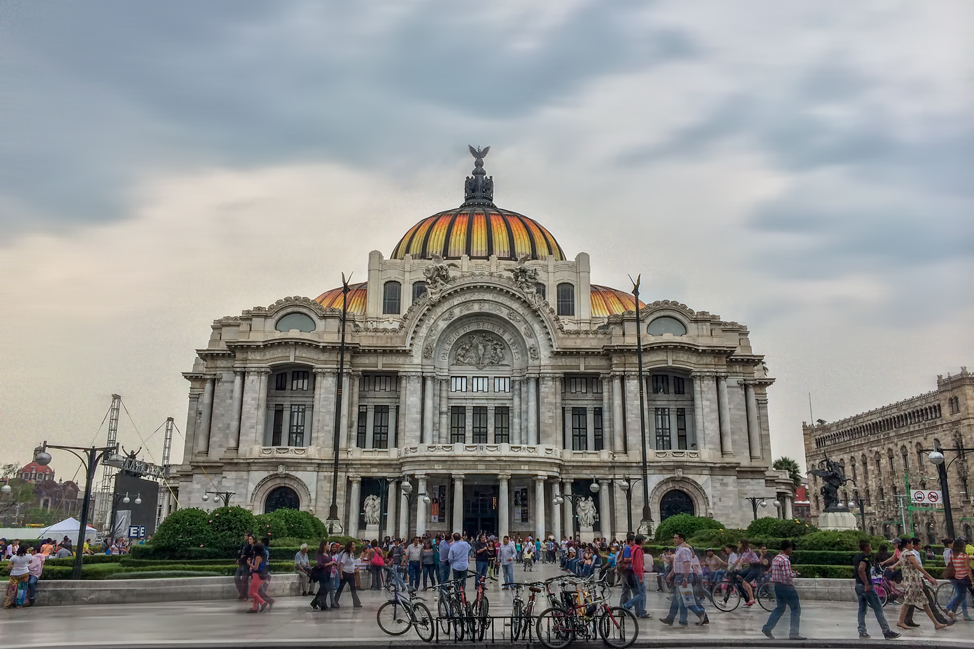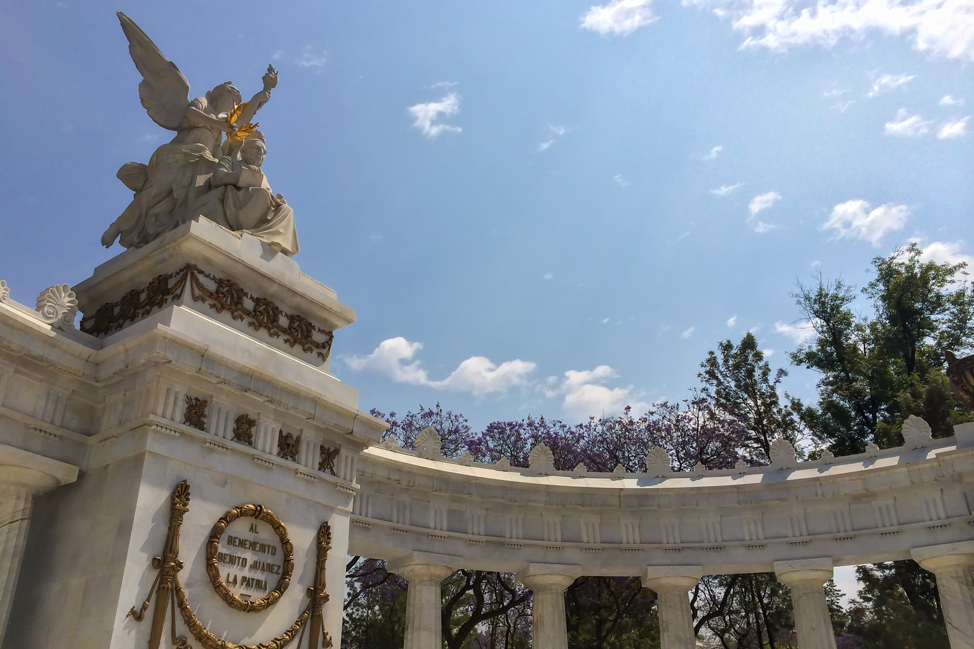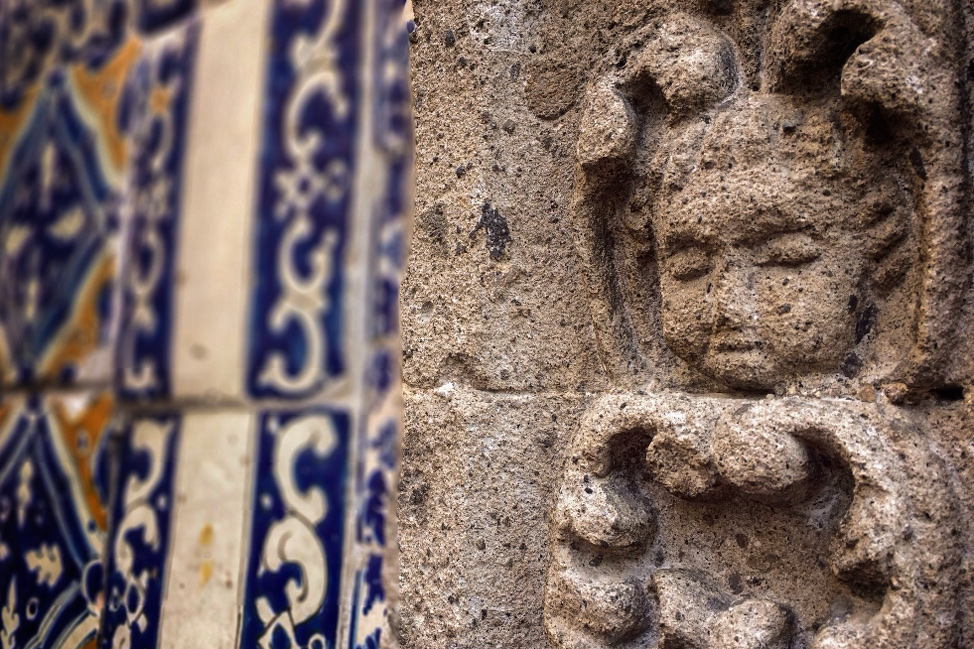 It's not at all what I expected, and in our short time left to explore, we wandered, a lot. Down the Paseo de la Reforma, around the Zócalo (twice), and back again. On the weekends the Reforma, one of the major thoroughfares, is shut down to traffic. We strolled casually in the middle of six lanes while families out on bikes, in running shoes or rollerblades, and even with their furry companions, all gently hummed by us.
Two days on foot allowed us to merely sketch out highlights without the chance to truly understand the vibe and the culture. We missed the art scene, the enticing museums, the markets. We longed to connect with the intense history that rippled through the Zócalo – from gatherings of Aztecs to parades of war, and even to modern-day concerts.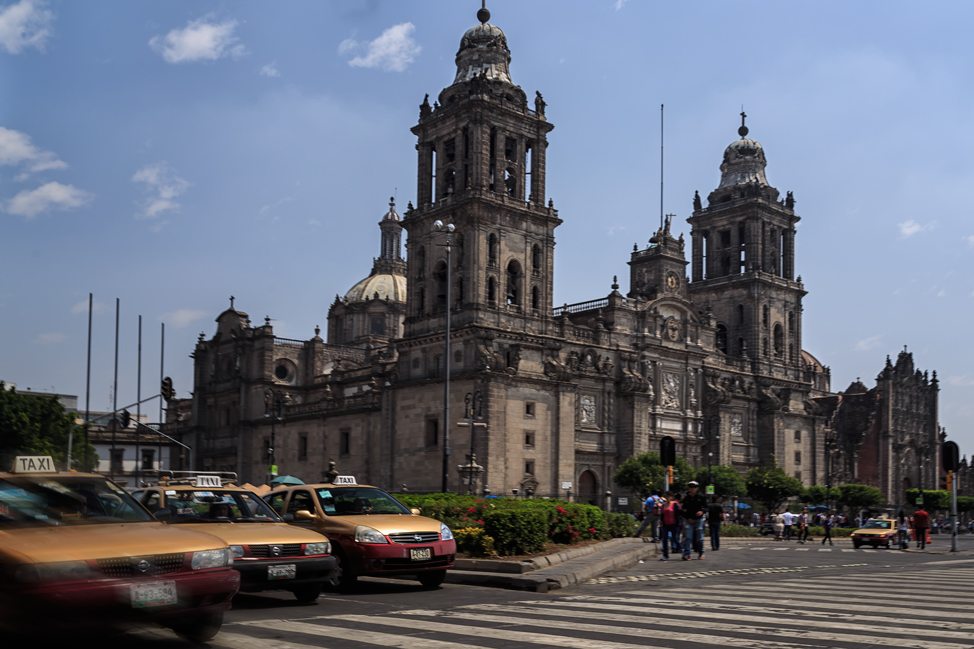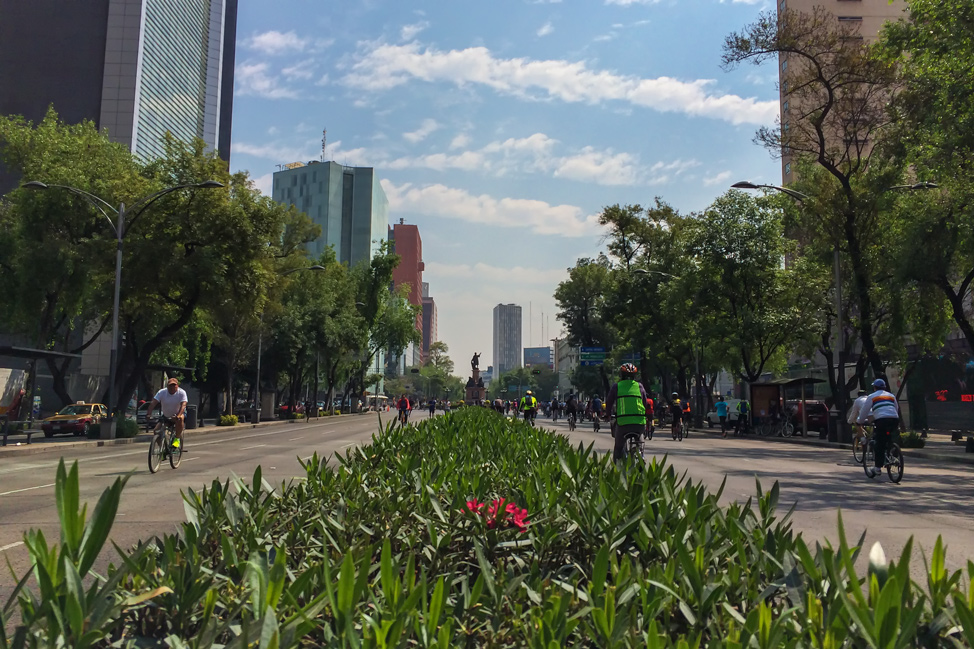 Leaving Mexico City I felt quite the same as when we left Istanbul – disappointed in the fact that we came away with only a brief taste. Getting photos of the main sights is one thing, but learning the rich layers of history is something we thirst for.
And so we left, inspired by our visit, but still longing.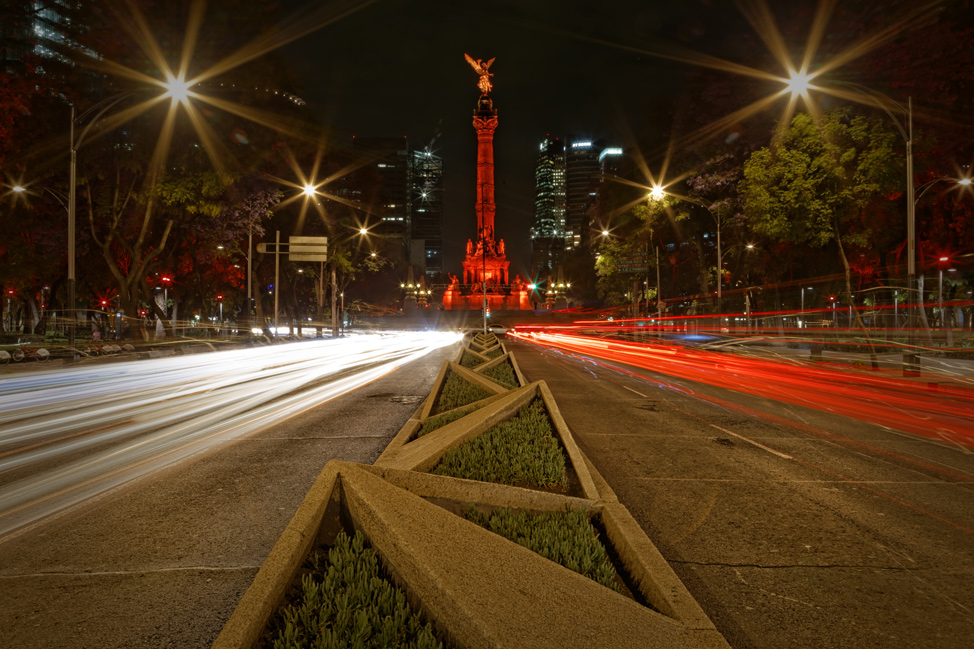 where we stayed
Hotel Casa Gonazlez was just a couple of blocks from what you see above, the Angel of Independence. It was extremely comfortable (I should know, I tested the bed out quite thoroughly), and the inner courtyard is a beautiful place to get some work done or enjoy breakfast. We had a room near the street and suffered through heavy noise during our first night, be sure to ask for a room at the back. It is surrounded by great food options, but is about a 30 minute walk to the historic center.