State of the Blog Address, 2015
State of the Blog Address, 2015
Words by Dalene Heck
This isn't a blog about blogging, save for this annual post where we pull the covers back a little to talk about the progression of this website. If this sounds like a snoozefest to you, check out these travel posts on that time we took my nephew to Italy or about working on a farm in Romania. Or, if you are interested and also want to see what we've said about our blogging journey in years past, click thru to see 2011, 2012, 2013 and 2014.
And before we go on, we have one favour to ask. While we have our own thoughts and ideas on the future of Hecktic Travels, we also want to check in with you. We'd very much appreciate a few minutes of your time and as always, all feedback you give would be sincerely appreciated.
If you haven't done so already, please click thru here for our annual reader survey.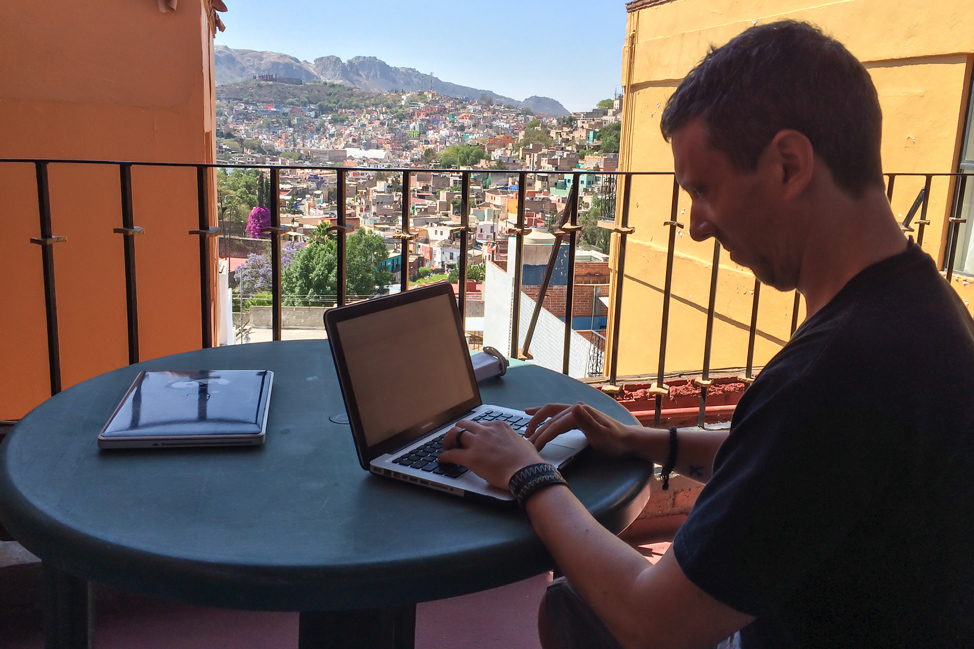 Our blog is 4 going on 40.
With some recent in-depth scientific analysis (or, let's be honest, a five minute discussion on a boozy night), we have come to the conclusion that the conversion rate of blog years to human years is times ten.
We say this because on this fourth anniversary of HeckticTravels.com being online (!!), we finally feel as if we're comfortable in our own skin. We've gone through the growing pains, the rebellious and experimental phases, the corporate-ladder-climbing chapter, and now we're at the point where we've settled in. Our inner critic is less forceful, we trust our instincts more, we've become resilient. We accept our blemishes. We feel confident rocking our own style, and have stopped worrying about what others are doing around us. We forge our own strategies and tell our own stories. We don't compare.
We're never going to be the biggest baddest blog out there, and we're okay with that. We're going to get passed over for projects because of our deeply personal style or lack of niche, and that's just fine too.
None of that is of consequence. What does matter is that we do what we do because it excites us, and to have crossed this milestone while still being in love with the work is a big accomplishment for both of us (especially considering that this is the single longest job that either of us have ever held). We've been through a lot in this blogging journey and are finally coming out on the other side with real direction, and thanks to some trusted industry feedback, validation.
And so, this latest "State of the Blog" address feels more like a coming-of-age post. As usual, we will reflect on what's worked and what's not and speculate on our year ahead. But this time we feel more confident in doing so, more proud, and more sure of our path. (And as long as we can get through our 40s without a midlife crisis, we believe we've carved a smooth road ahead.)
To have crossed this milestone while still being in love with the work is a big accomplishment for both of us.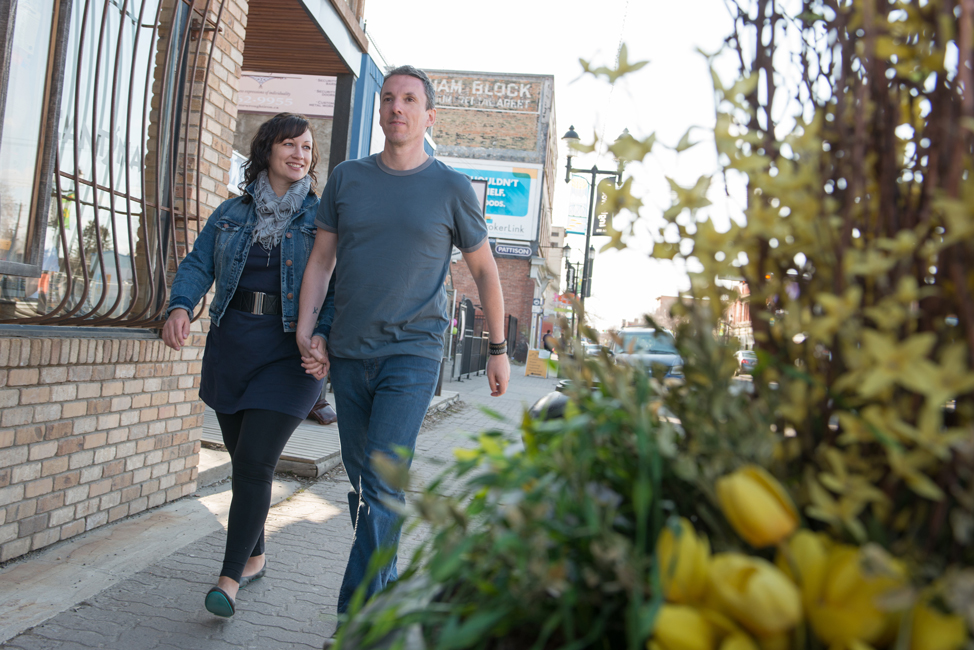 A massive boost in confidence.
We largely have Nat Geo to thank for sashaying into our 40s feeling good about ourselves. We've been blogging against the grain in a way and shying away from all the strategies that ensure big success – we've taken the slow road in travel and in audience growth, crafting stories over more shareable list posts, and writing without a niche but instead wherever emotion happens to take us. We became less of a travel blog and more a personal blog of people who travel. We believed in our approach, knew we were developing a strong base of engaged readers, but still always battled doubt, wondering if we should be doing things differently.
But if we had abandoned our personal style along the way, dispensing of such intimate stories as the personal reasons behind our decision to travel or one of our many sacred days in Turkey, I believe this recognition would not have come to pass. Because as one Nat Geo editor told us: "You are right up there with the league of extraordinary Travelers of the Year! What we really want to share with readers are the amazing diversity of people exploring the world and the even more surprising motivation behind their travels and approach to reaching their destinations. We're interested in what people learn from their travels — how it changes them — what they discover — what they can tell us about the power of travel to transform their lives."
Receiving this honor stands as validation that what we are putting out in the world has value, and has convinced us not to sway from our voice. It has simultaneously refined our focus and brought a monumental sense of relief. More than ever, our path forward has become blissfully clear.
Our fancy new digs.
Our website makeover was NOT something we planned on doing. But when we received notice from Nat Geo early in March, we knew that it would likely mean an increase in traffic (turned out to be double in the first month) and we wanted to woo as many new permanent followers as we could. Our goals: to better showcase our photography, and make each blog post a visual experience that would entice readers to stick and click around. As expected with any new design undertaking, it didn't come without its headaches and outrageous spats, but the results made it all worth it. Since the update our pages per visit increased by over 50% and our average session duration by over 100%. It was a pricey upgrade but a very valuable investment.
Our quest to change the English language continues.
This was a banner year for us in our mass manipulation of society via spelling. We will not stop until we enforce a permanent change.
More than ever, our path forward has become blissfully clear.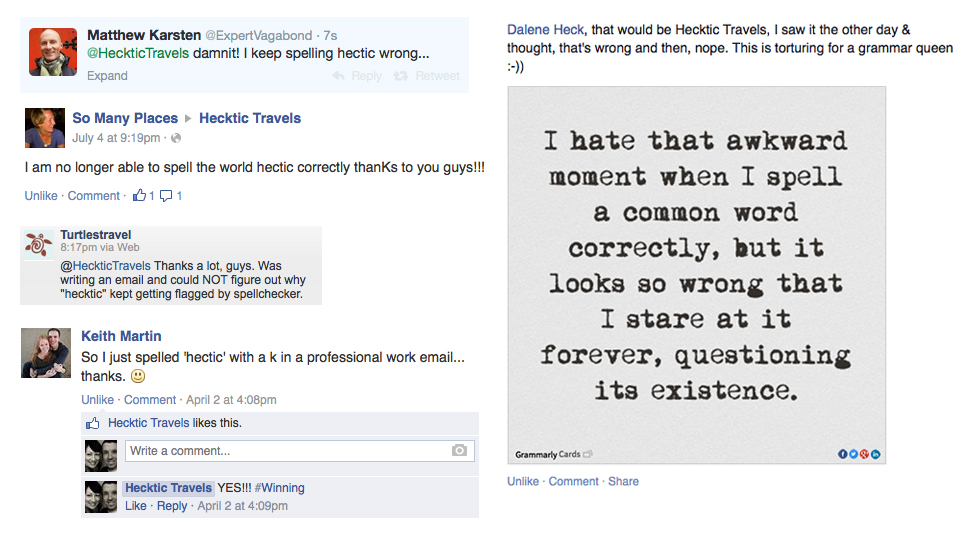 Down to business.
Last year we talked about all the different ways we've tried to make a living so that we can sustain our lifestyle, and in 2014 we ran with our conclusions. And, funnily enough, those skills we thought would be forgotten when we shed our corporate shackles have proven to be the drivers behind our success today. Hecktic Media, which we incorporated in February of last year, combines our commerce degrees and decades of business experience with our new field – travel and new media.
And we love it.
Call me crazy, but I love project management and negotiating. Pete giggles a little when he gets to create a new spreadsheet. (NERDS, the both of us.) But even better than the pleasure of engaging our dorky side is the fact that what we are doing is good for the industry overall. We only take on work where bloggers get fairly paid and since we started, we've worked with 52 different influencers (in travel and beyond) and paid out $88K. And now we even have bloggers regularly bringing project ideas to us! We're so proud to play a part in the maturing role of our colleagues in the travel industry.
Our side business has also thankfully taken the pressure off of this blog having to be the main source of income. We have always been very selective of the companies we partner with, but now, even moreso. We will continue to say no far more than we say yes, and keep our pages as ad-free as possible. Standard press trips are no longer (not that we did many anyways) – we will only work with destinations that will be partners to our slower and more enriching style of travel.
It just feels right to keep the blog as it was always intended: a labour of love.
It just feels right to keep the blog as it was always intended: a labour of love.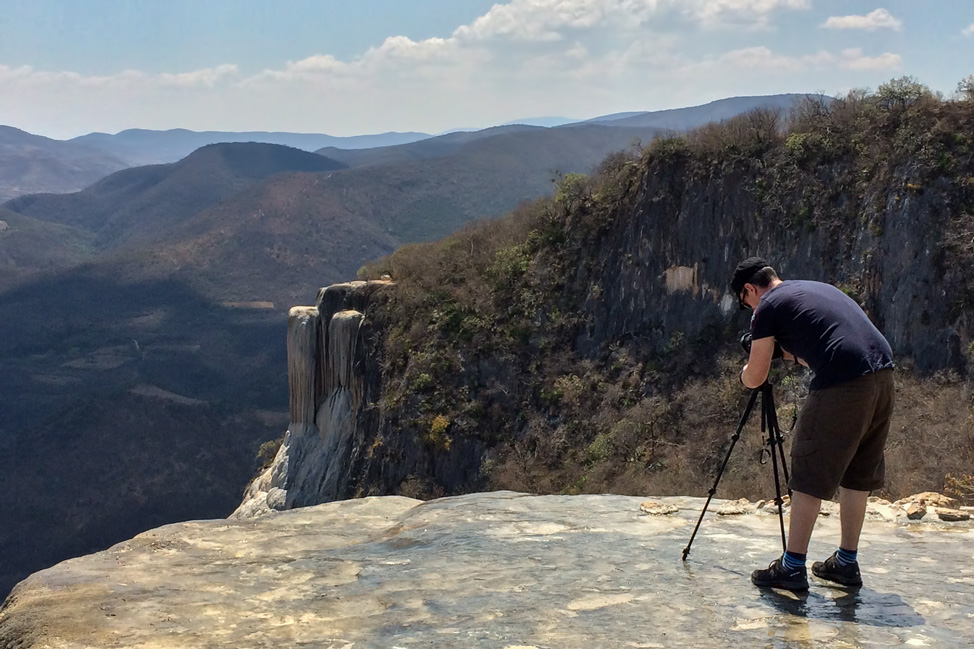 Taming the beast that is social media.
This is an ongoing struggle, a beast that shall never truly be tamed, but we must note our successes as they come.
I LOVE our Facebook page. Love, love, love it. We have such a fun and engaged audience there, and only once in the past year have we been told to "go sleep on a bed of nails". (Seriously. WTF?) Most everybody is positive, offers constructive ideas on travel, and is incredibly supportive of what we do. I hear constant complaints in various blogging forums about how hard it is to get engagement on Facebook and all I can say is: keep trying. It is the biggest platform in the world, your readers are on there, your clients are on there. You need to be there.
Twitter, on the other hand, is passable. We changed our ideology this past year, dumping Triberr in favour of having a more personal touch. Without doing any hard-sought analysis, our engagement took a hit right off the bat but it has since improved. It is a lot of work, but a platform that I am growing to enjoy more.
Early survey results.
We have openly admitted how bad we are at giving travel tips, and have instead tried to keep to our strengths of story-telling. But after last year's survey where our readers were asking for more tips, we upped our efforts. At the end of each blog post we now give information on where we stayed and/or how to duplicate our journey. So with our early results of this year's survey, we're pleased to see that when asked to describe our blog, one of the most commonly used words is informative.
The other words we're so happy to see repeatedly? Honest, genuine, authentic, and a couple of variations thereof. There is truly no better compliment we can receive.
Informative, honest, genuine, authentic – words we love to hear from our readers.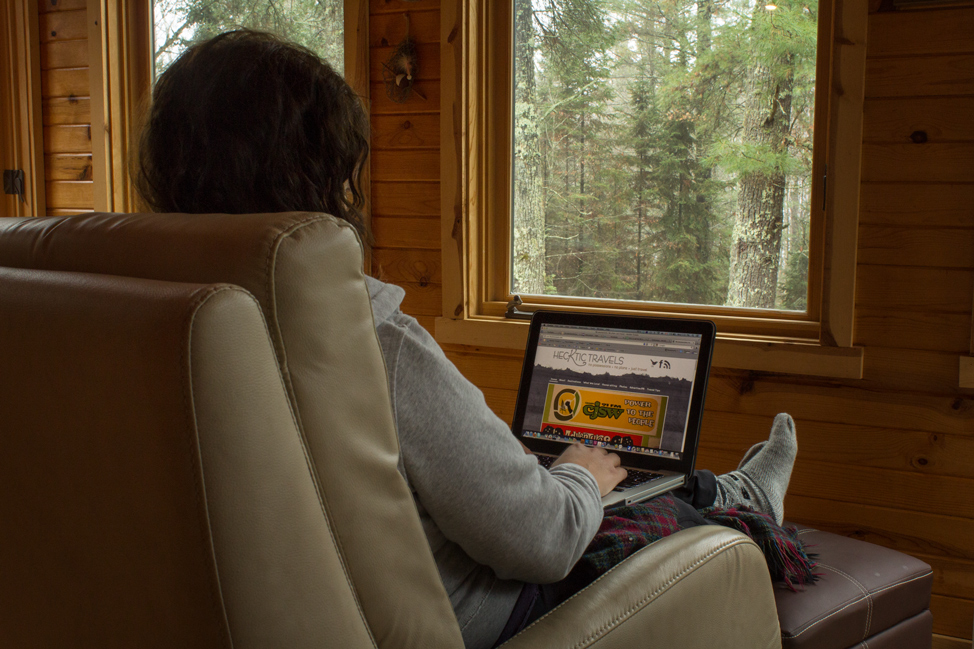 Taming the beast that is social media.
Impossible, as mentioned, but we are changing the way we are going to do a couple of things.
We both love Instagram, to the point that we sometimes bicker over whose photo gets to go up next. And while we have had some good growth in the past year, we know that it could be better. MUCH better.
The thing we like about Instagram is that it follows our blog as a chronological illustration of our journey. The problem with Instagram that we use it is a chronological illustration of our journey – and sometimes our journey is a total snooze. While we try to post something new every day, there was a period of about ten days while we were in Michigan where we posted absolutely nothing.
Going forward, we're going to start looking backward. By tagging photos #HeckticFlashback, we are going to post from our archives but also hope not to confuse those that are used to the chronological fashion. This was a hard decision to make, but one that we are getting more excited about. We have tens of thousands of great photos that are gathering dust on a hard drive somewhere, why not give them new life?
And then there's Pinterest, which has exploded for us, when at the end of September, our numbers started to shoot up inexplicably. At first we feared it was some sort of spambot given that the new followers all appeared as pin heads with zero followers themselves, but when it didn't slow down, we dug around a little more and found out that we had been placed on a "suggested user" list by Pinterest. New users are automatically pointed to our page when they sign-up for the first time.
We keep waiting for it to stop but it hasn't and we are now over 300,000 followers with a minimum of 3,000 new ones every day. That's great news, right? Yes and no, because these newbies may sign up and never come back, or are very hardly engaged when they first join. Thus, while the number looks impressive, the engagement is low and the traffic from it weak.
We're working on it. We've read all the blog posts we can on how to progress, tapped our Pinterest-expert friends for advice, and are spending a lot of time cleaning up our boards and our pinning strategies. We've seen improvements – we went from 70 referrals in October to 700 in this last month and seen steady increases in engagement, but overall the platform is still pretty stagnant. Pinterest went from being a network that we cared little about to suddenly having tremendous potential, and we need to figure out how to optimize it. We've got lots of work to do.
Going forward, we're going to start looking backwards.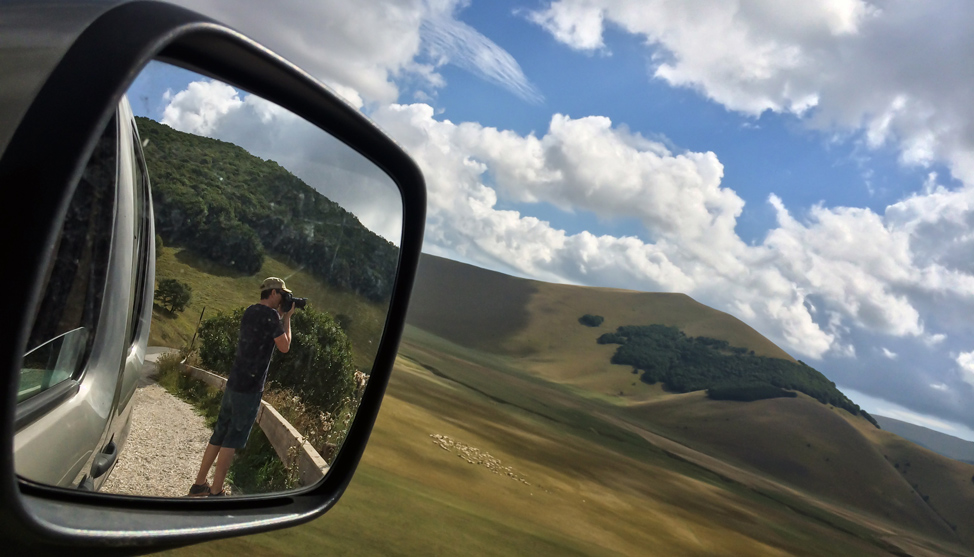 Our biggest disappointment: travel.
We are sad little creatures when we don't get to travel, and 2014 was slightly boring by our usual standards. While we are in no rush to tick countries off a list, we lust for exposure to new, and this last year was our slowest on record since we left home. And while on one hand we can't complain about that (we needed the time to grow our business), we really miss our more carefree days.
We're craving some big adventures. We need to get out from behind the computer and start getting back out there. To that end, we've done some hiring, which means we now have two part-time people to help us remotely. One of whom we hope to groom into taking over some specific parts of our business so that we can give ourselves more free time. We didn't build this lifestyle to get bogged down in it again, but at this point, that is where we find ourselves. Thankfully, change is on the way.
We didn't build this lifestyle to get bogged down in it again, but at this point, that is where we find ourselves.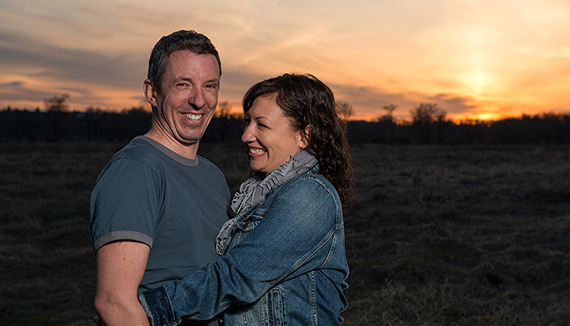 We all have our definitions of what a good blog is and the proper way to advance it – and rarely shall our opinions exactly meet. But as this last year progressed we could feel our own philosophies maturing and for the first time ever, I felt compelled to write about it.
I've never written a manifesto before. Never saw the point, never really understood the need to officially craft such a directive. But there was a point during the summer when it just started spilling out of me, where the sudden urge to etch out my blogging beliefs couldn't be ignored.
In a way, I regard the production of our Blogging Manifesto as a turning point. It took the first few years of blogging, of conducting continuous experiments to test our own likes, limits, beliefs, and more, to finally be firm in what we stand for. It may seem trite to some and a complete no-brainer for others, but to us, it is important.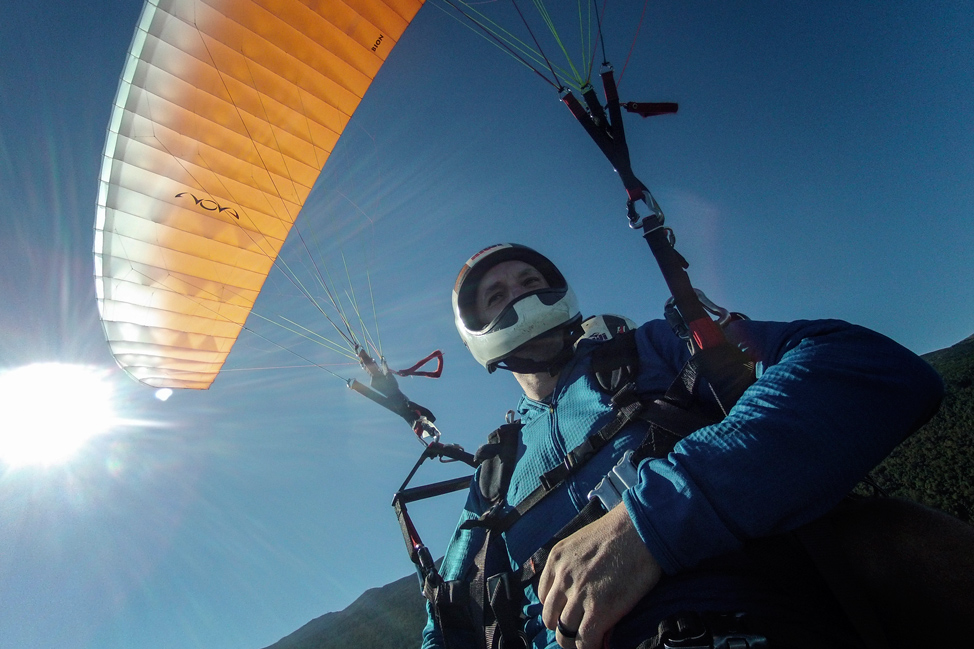 Every year I end these "State of the Blog" posts with the same sentiment: our future has never looked better! Although repetitive, I would be remiss to leave it out of this one. But going into 2015, not only does our future look bright, it feels exactly right, which is an important distinction. After all that we've been through in this crazy blogging world in the past few years, we're heading into our 40s proudly. Warts (my butcher of grammar), wrinkles (ugly old blog posts), and all.
Except that I'm going to continue to dye my hair (aka…show only my best side in photos). Those little grey bitches can go and die.