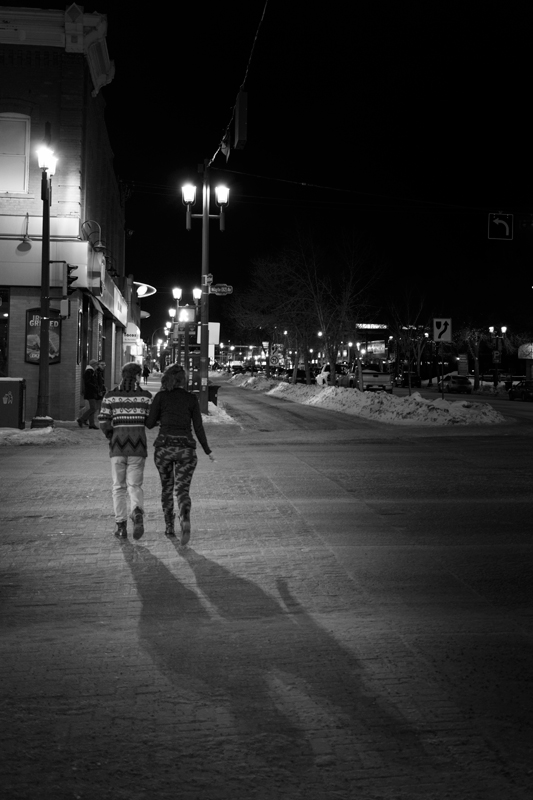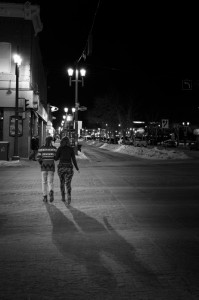 "I am enjoying living in Edmonton more than I thought I would," my childhood friend Kris stated as we shared beers in the lusterless dive bar The Empress Ale House. Dark and moody, it sits on a quiet corner of the popular Whyte Avenue, yet it doesn't quite fit into the Whyte Ave vibe. Which is precisely why we liked it.
Having lived in both Alberta's capital and it's southern rival of Calgary, Kris offered insight into the differences in both. "Calgary is more in-your-face, stating: This-Is-What-We-Have-And-You-Will-Like-It! Edmonton, on the other hand, is a little tougher nut to crack. There's something for everyone to like, but you just have to dig to find it."
Comparisons aren't always fair but are common between these two largest cities in Alberta, fueled by sports team rivalries and the like. But as tourist destinations, in this case, a comparison doesn't make one better than the other, just different.
Pete grew up in Edmonton before following me south to Calgary. I frequented the more northern city often growing up, drawn by the retail and excited by the bright lights and buzz compared to my much more rural upbringing.
As always, revisiting familiar places with a new set of eyes is difficult – to not follow the draw to old haunts, but instead explore what's new and see if you can be surprised. We ignored the number one attraction in the province, West Edmonton Mall, not because it deserve to be ignored (the water park is so fun!), but because the city has so much more to offer.
We left the indomitable Whyte Ave in search of the next big thing. Little corners of the city are in a state of revitalization, recommendations pointed us in the direction of what used to be a shadier part of the city (so Pete says). 124th Ave wasn't exactly picturesque under the brown of winter, but we found a sublime treasure known as the Duchess Bake Shop. On the outside it was nondescript and not entirely appealing, but once inside, the elegance of this simple shop and the buzz of people who were thoroughly enjoying it made it a stand-out experience in the city. (And the divinity of the food didn't hurt either.)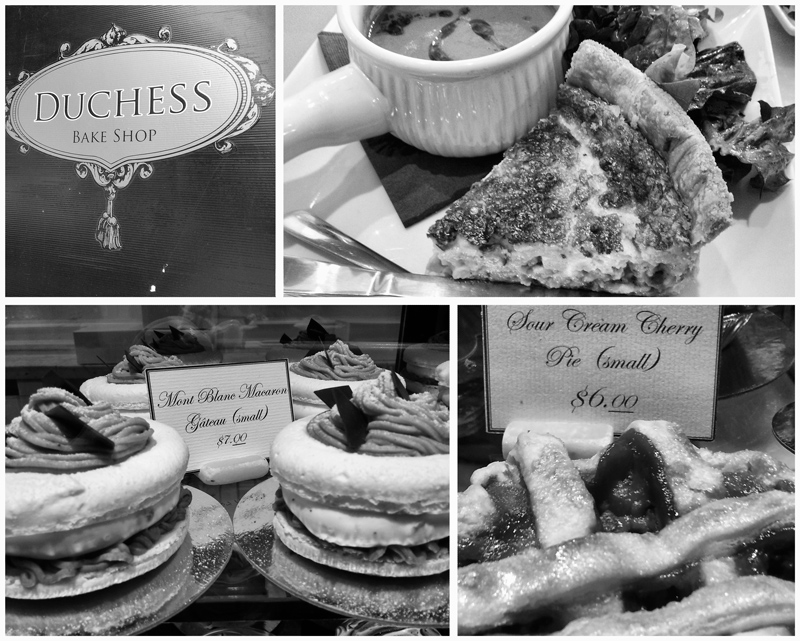 Another discovery that absolutely captivated us was subtle, unanticipated, and incredibly romantic. While we snow-shoed around Louise McKinney park just up from the river valley, our guide pointed out the light standards on a trail adorned with little metal plaques on which poetry was inscribed. There are forty poems in six different languages, to represent the founding communities of the city.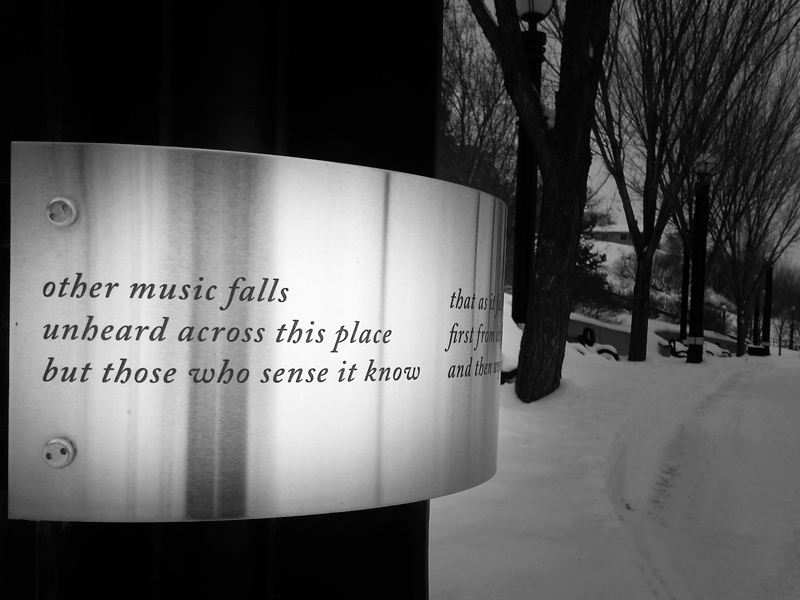 And we found ourselves drawn into the river valley – it always did and likely always will enchant us as the best part of Alberta's capital city. Its 7,400 hectares of river banks (making it the largest urban park in North America) is most stunning with the lush green of summer, but not to be overlooked in winter too. And to explore it via segway was a lot of fun – who knew they came with snow tires?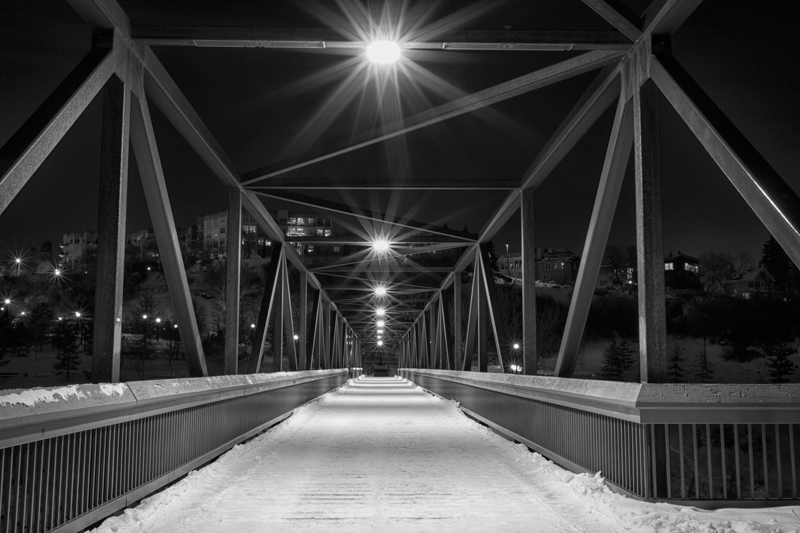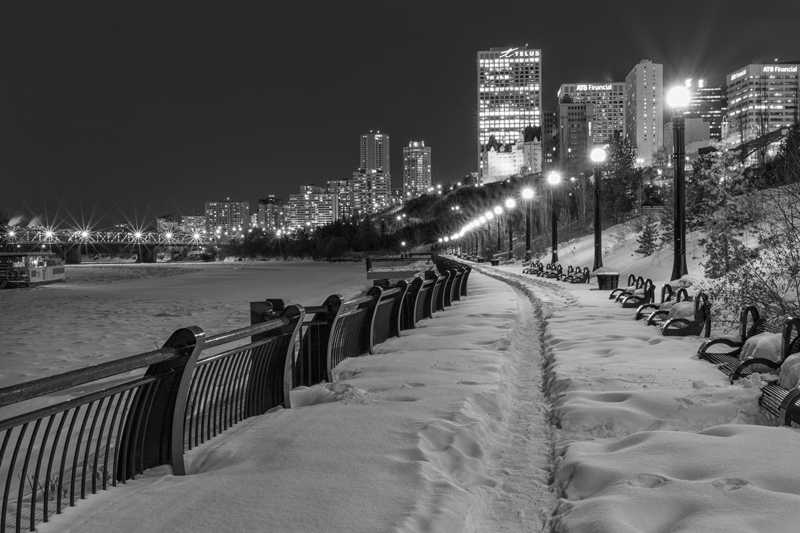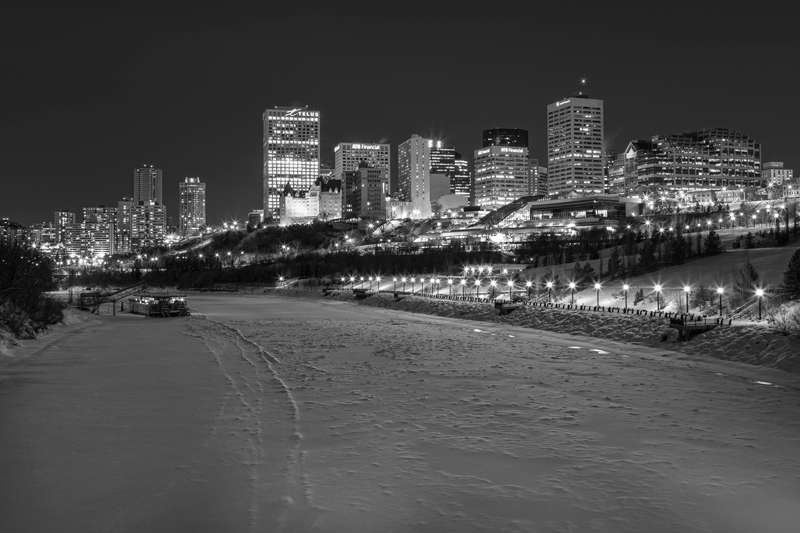 In two days, cracking a "tougher nut" is not easy, and likely not even possible. But some brilliant little corners were found in unexpected areas, making them all the sweeter and rewarding. We came away a little surprised at what we'd found, and it is now clear that Edmonton is a city deserving of more of our attention.

Where we stayed

Our suite at the boutique Metterra Hotel, in the middle of all the action on Whyte Ave, was divinely comfortable with a fireplace facing the bed and plenty of space. (Each night we debated going to chase northern-lights but the cozy bed won out.) The breakfast offerings were diverse and delicious. Would highly recommend this (and these other Edmonton hotels) to anyone.
What we did
We worked off some of the Duchess Bake Shop's pastries by segwaying and snowshoeing along the river valley with River Valley Adventures. We had much more fun that we thought we ever would (segways are not near as nerdy as they appear) and we were pretty impressed to be able to do it in snow.
Many thanks to Travel Alberta and Edmonton Tourism for their assistance during our stay. As always, all opinions are our own.