— By Dalene
Here is what I will remember of Catania:
White sheets, white walls. One garish purple wall, with equally garish and wrinkled orange curtains. An orange couch, a blue and red duvet. Who decorated this place?
A pile of snotty toilet paper wads on the floor beside me. Endless games on my iPod to pass the time alone. Multiple episodes of The Office. Sleep. Waking to find my wonderful hubby has brought me tea, food, or drugs. More sleep.
Sounds like fun, right? While I spent two whole days in a new city trapped in bed, Pete was left to explore the city on his own….
— By Pete
Simply put, Catania is a volcano. Literally and metaphorically. Rage, anger, depression, impatience, tenacity, and powerful chaos – all characteristics which I believe nearby Big Mama Etna has instilled in her people.
The chaos hit us as soon as we arrived; we immediately stumbled from the train station when a local bus driver guided us to the wrong part of the city. We wandered up and down sketchy streets in the dark and then finally just coughed up for an expensive taxi ride. After that first encounter, we were both felt exhausted and out of sorts. Dalene moreso then me of course, as the head cold had hit her full on.
Her illness meant we even had to stay an extra day and scratch a destination off our itinerary. With all this time to myself, I was determined to give the city more of a chance. What I found is that it is certainly difficult to get past its outer crust.
Walking alone, I was warned a couple of times to be careful of my valuables in public. I had to turn on my "be aware" senses I had developed in South America. I hadn't turned these on in a while.
I found some impressive ancient ruins, beautiful cathedrals, and picturesque squares.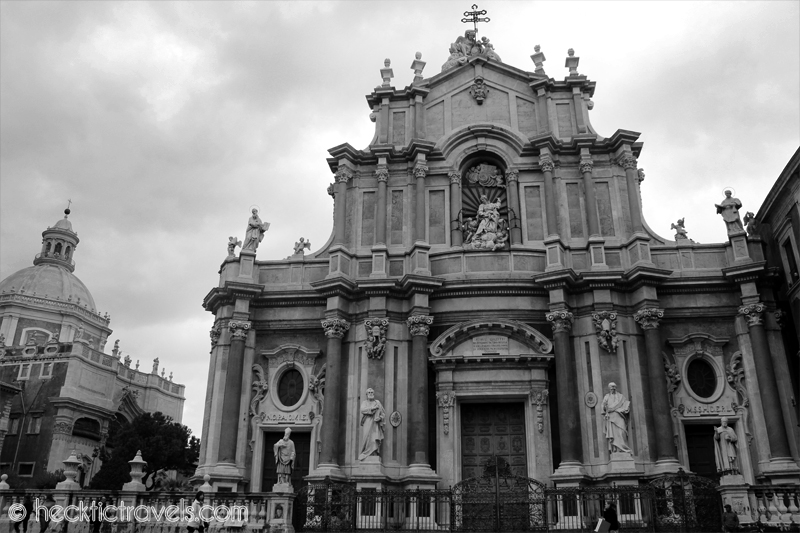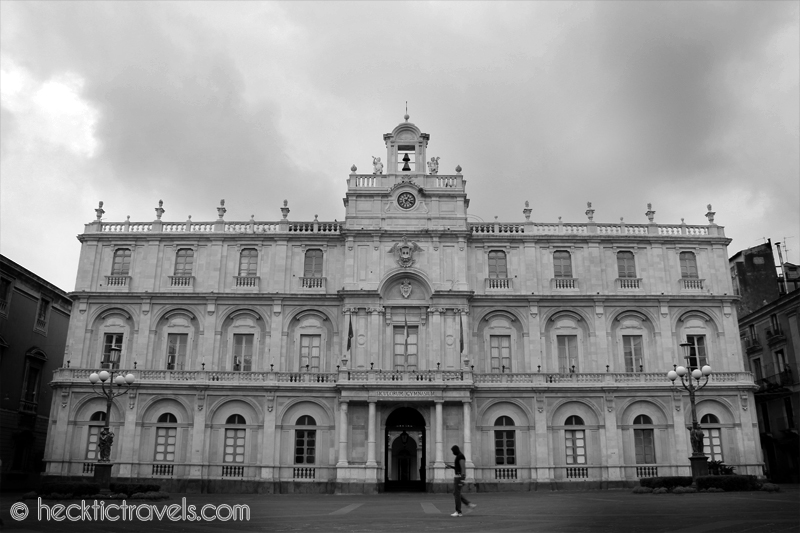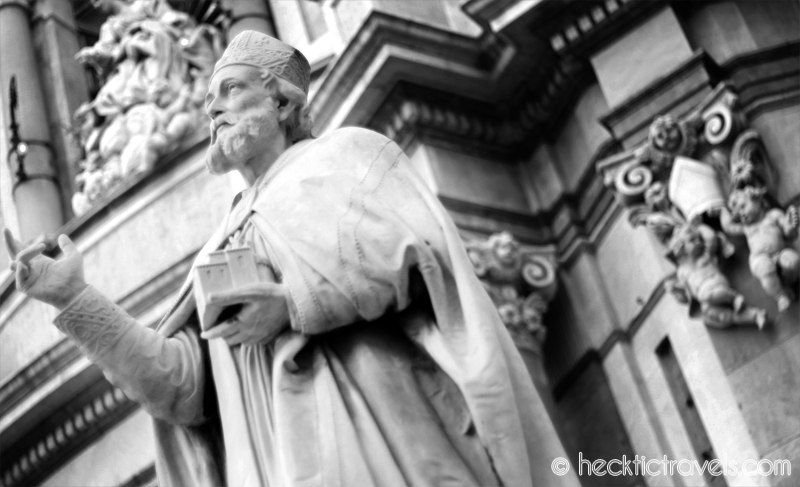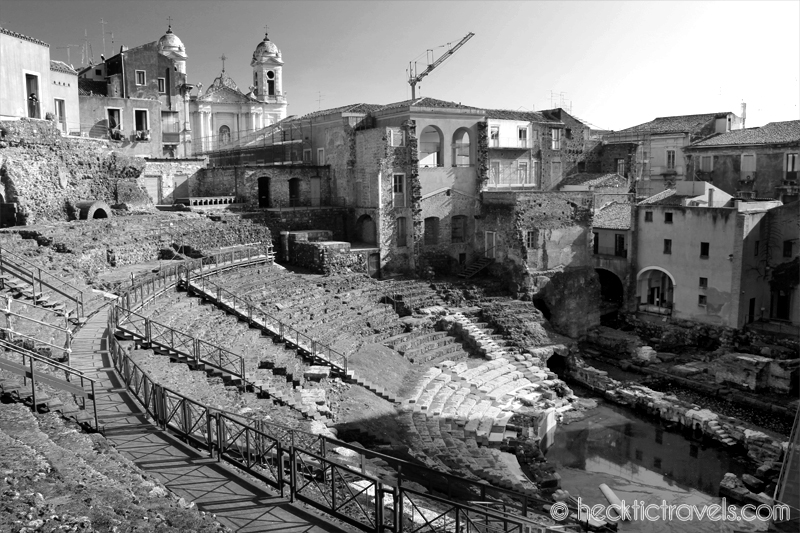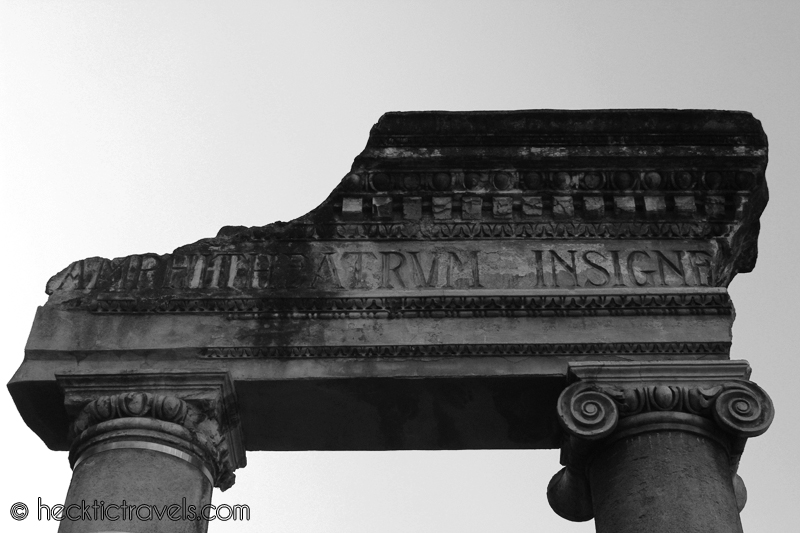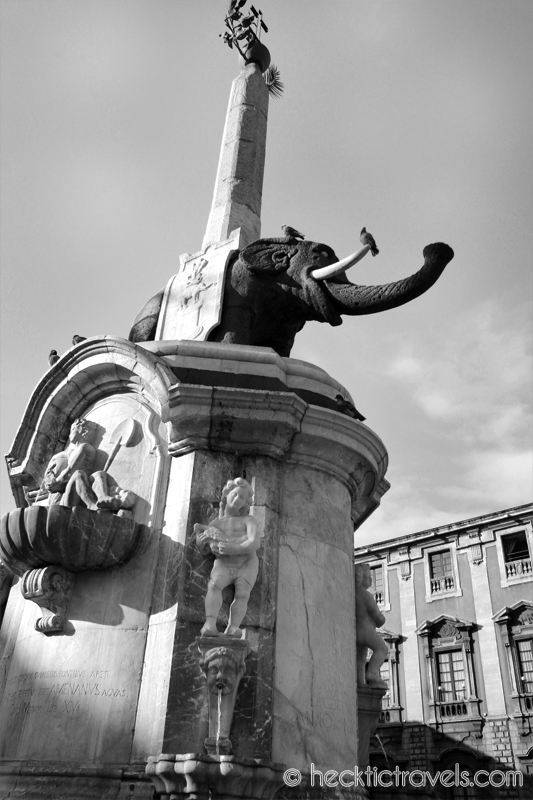 In all honesty though, I just wasn't feeling it. I don't know if it was because I don't enjoy exploring without Dalene or the fact that I was uneasy and never quite comfortable in my surroundings. Probably both.
Rarely did I find anyone smiling. Stares were quite common as I walked through the city. I never did feel the comfort and connection like I felt in other parts of Italy or other cities in our travels. It just felt like a big city that was building pressure and just waiting to erupt.
I gave it my best shot though. And for me to say that I don't like a place takes a lot. But I was eager to move on.