Words by Dalene Heck / Photography by Pete Heck
We landed in the middle of Umbria by default. With two weeks to spare in Italy we cast a wide net – the small, historic town of Spello won out as being one of the only places where we could find an apartment to meet our basic needs. What we didn't know at the time of booking was how truly captivated we would be. Umbria alone stands as a true testament to the diversity of Italy and even though we've now spent several months in the country on several different visits, we come away each time knowing there is still so much left to see and do. Each visit encourages us to return and dig deeper.
Umbria does not get near the attention its neighbour Tuscany does. It hangs in the shadow of tourist magnets Florence and Pisa. Its most popular town of Assisi can get overrun with day-trippers, but few linger to really explore. That fact, for these travellers, is part of Umbria's infinite draw. And our two weeks there saw us road-trippin' to far corners of it and even a little beyond, to bring you a photographic tour of the beauty in this region.
spello
It may lack the spiritual significance of nearby Assisi, but anyone looking to share a slice with locals and enjoy an undisturbed photo shoot in a medieval hill town will adore Spello. Most attractions are strung along the main street inside the walls, but the best part is exploring the tidy streets surrounding.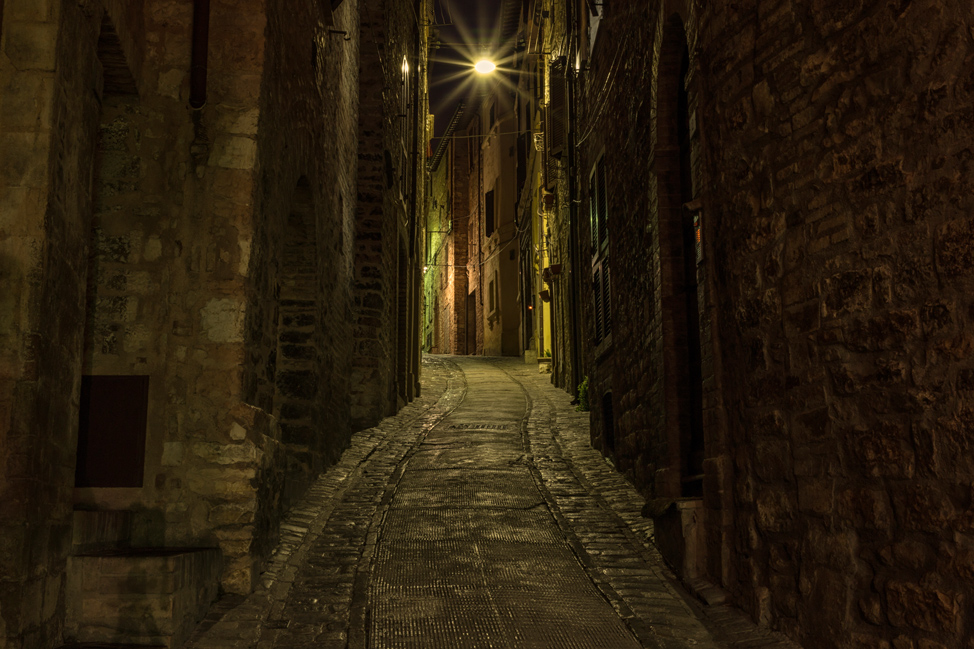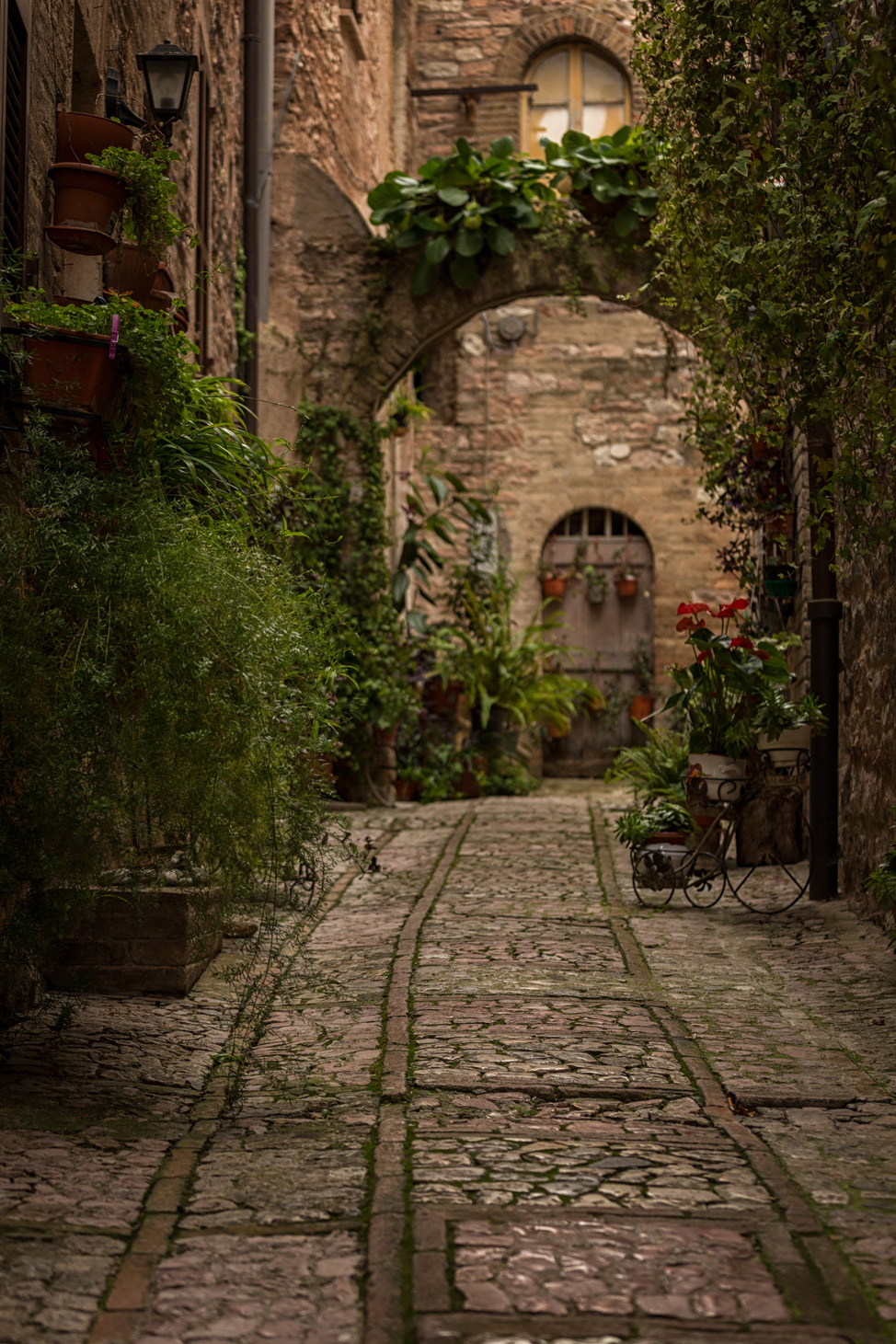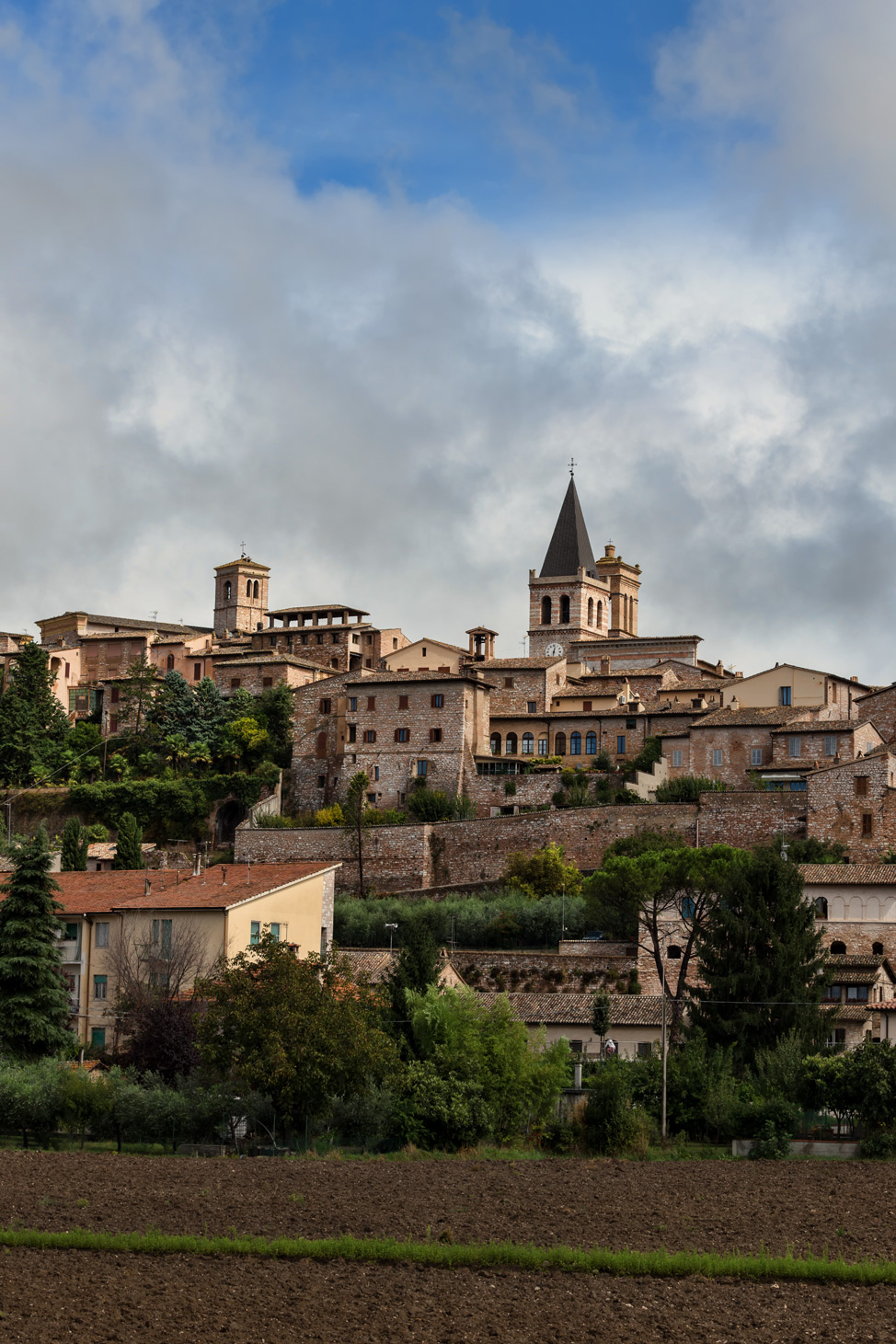 assisi
Millions of visitors descend on Assisi each year, drawn by the story of its most famous resident: St Francis. The town has two medieval castles, scores of tourist services to cater to the millions, and of course the Basilica of San Francesco d'Assisi anchors the historic center at the north end. Italian will not be the first language you hear, but it is a great place to watch nationalities gather and to even help a group of priests from India take a selfie from one of the many vantage points (yep, that happened).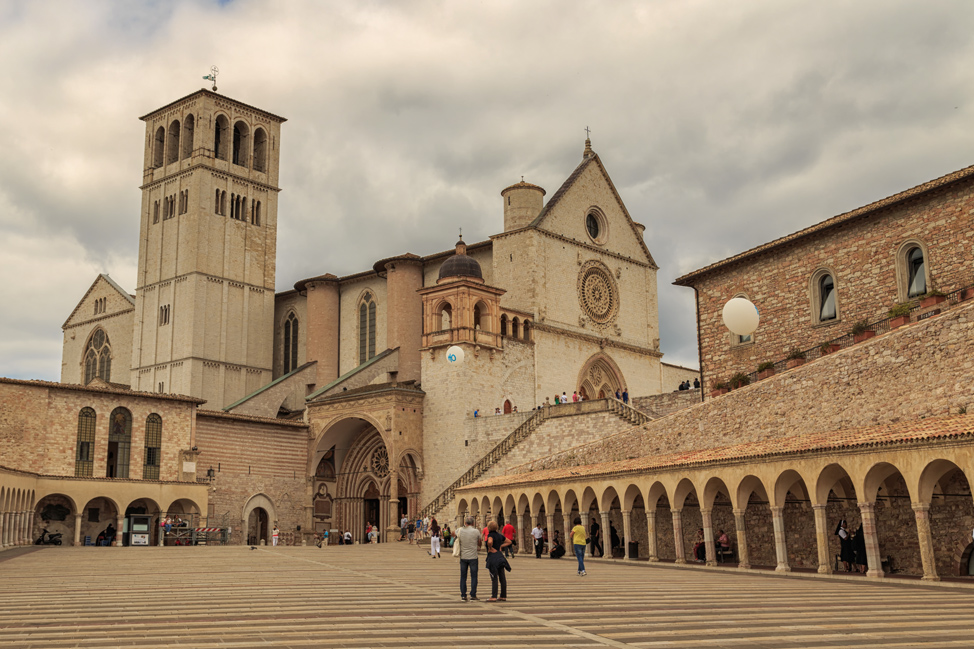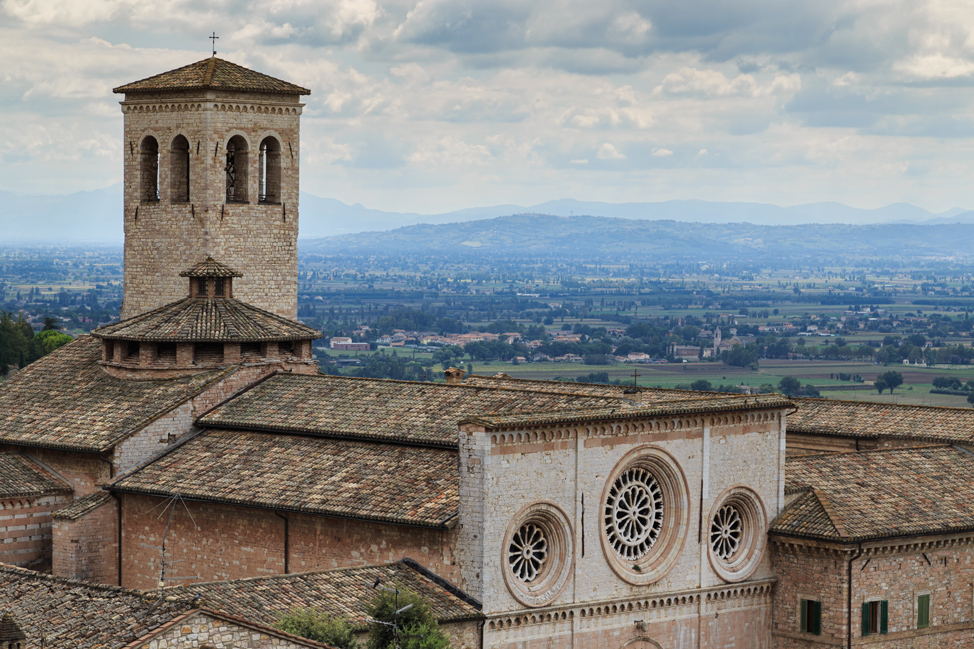 spoleto
A rebuilt Roman theatre, a fortress, a "bloody bridge" named so after the persecution of Christians nearby, and a stunning 13th-century aqueduct that spans a deep gorge and offers sprawling views of the valleys beyond are all offered in Spoleto. Our visit there was one of more memorable trips in the region – but not for a pleasant reason. We spent most of the drive there arguing over who was responsible for our missing the best light of the day for photographs. It is most spectacular at sunset, but take it from BOTH of us, arrive a good hour or two before to avoid the lengthy shadows that fall across the aqueduct.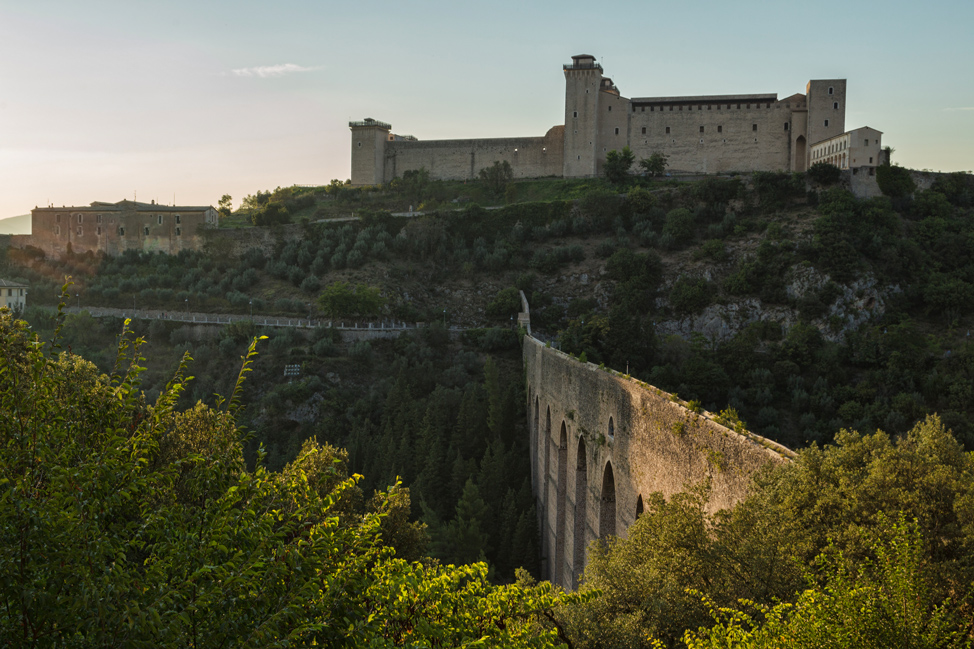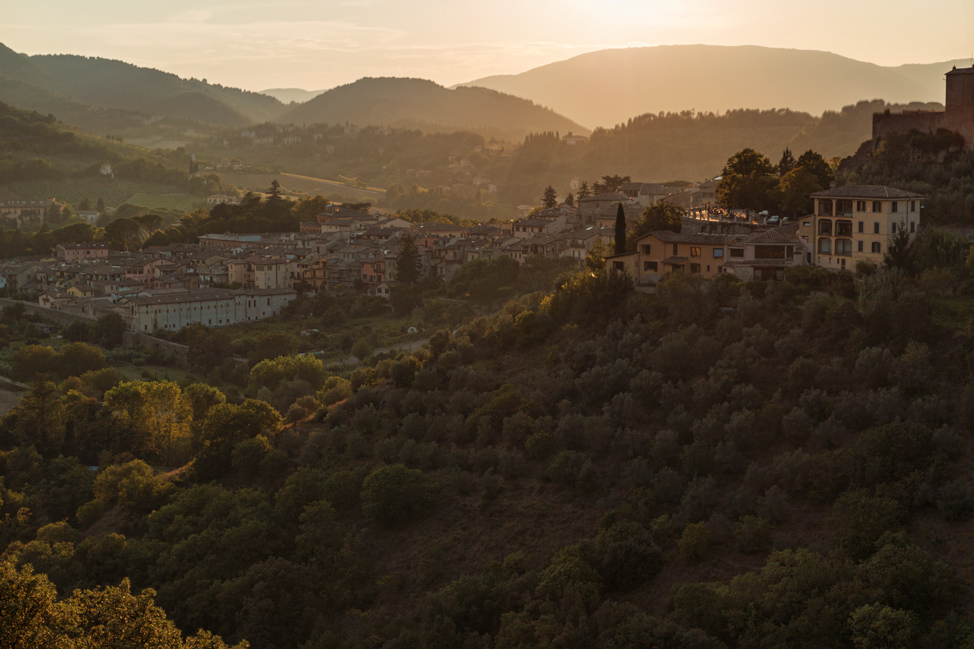 todi
On our inevitable return to Umbria, we may consider a stay here if not back in Spello. Another adorable hilled town, it towers high above and offers the best views in the area. It's a real wonder how we were able to waltz through the historic centre almost entirely alone.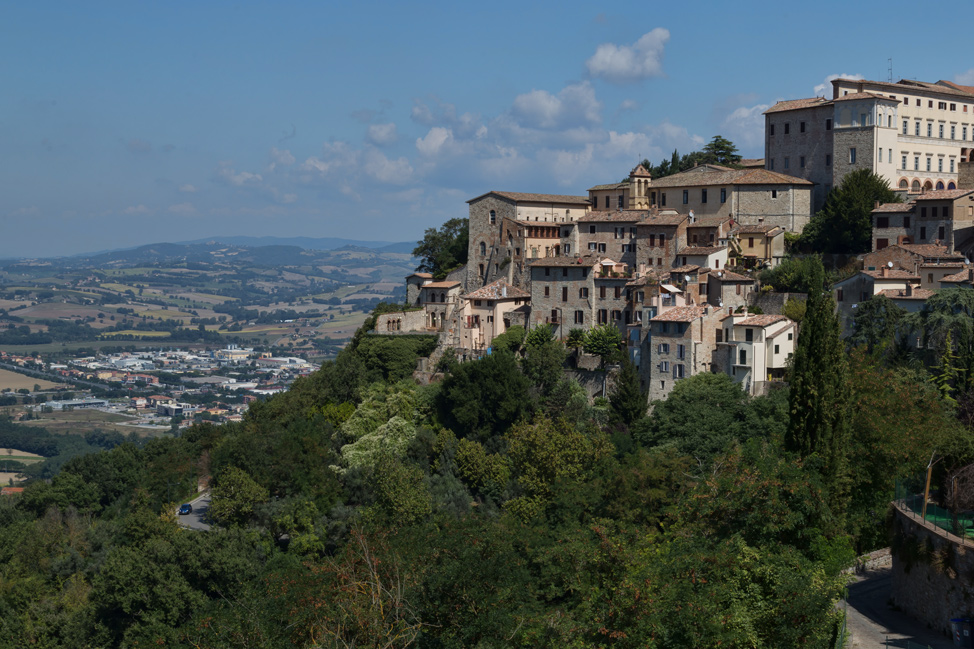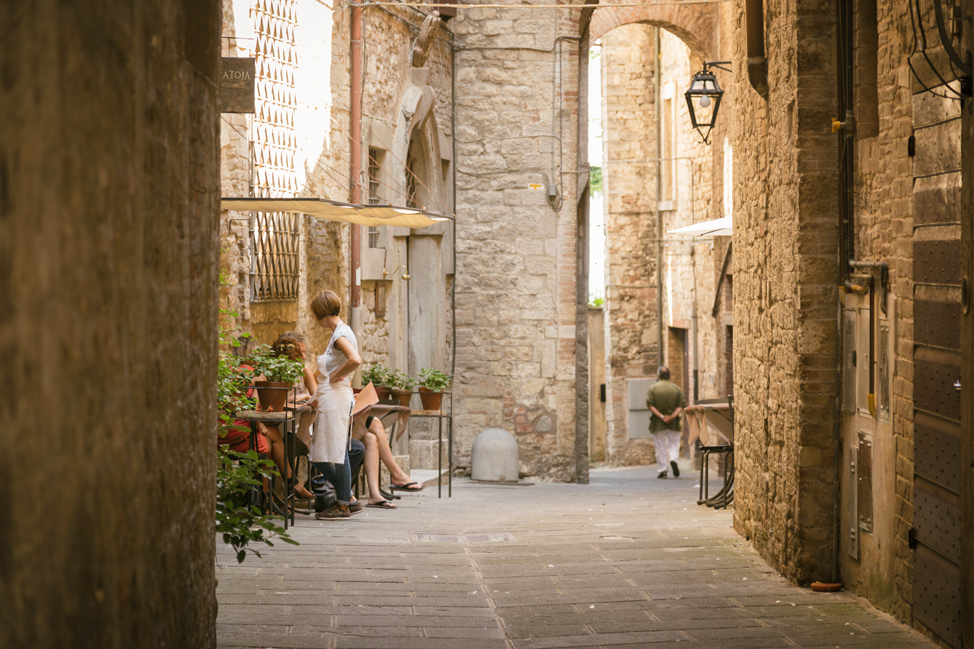 santa maria degli angeli
You can see it for miles, the rise of a massive church that towers in the valley below Assisi. The town itself isn't the main draw, it lacks the quaint charm of its elevated neighbours, but the church is the reason to go. Because it is not just a massive Basilica by the same name, it is a massive Basilica that encloses a tiny church inside that dates centuries earlier.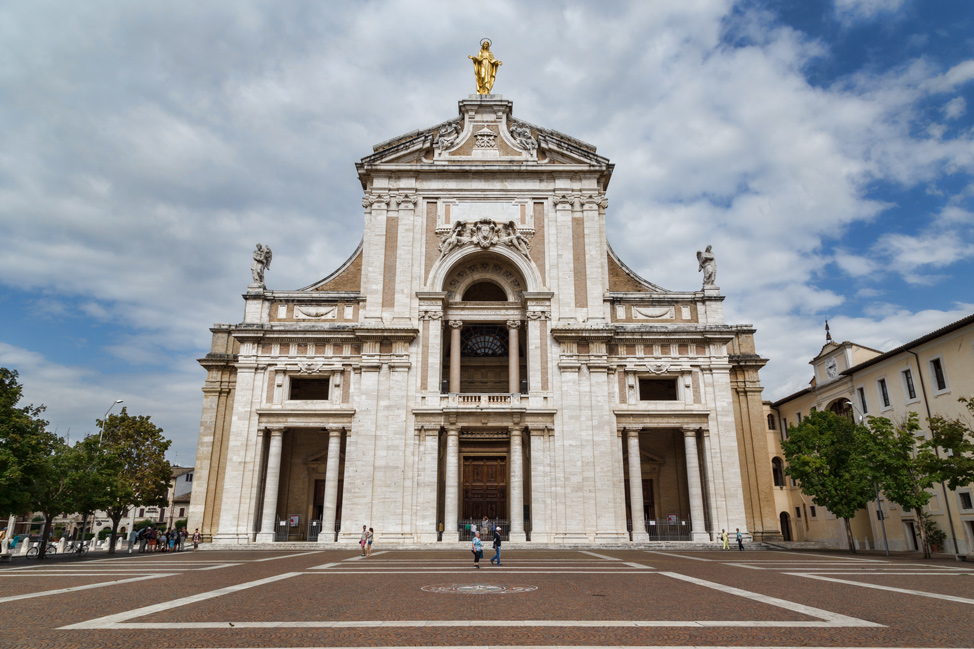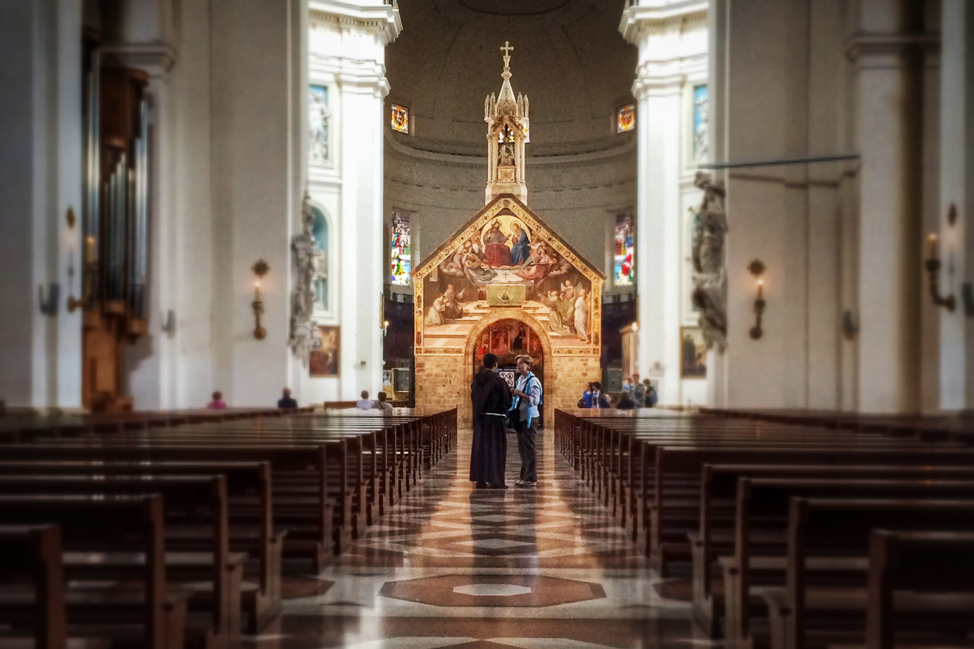 castelluccio
Much, much more to share from the drive to this tiny town through what is known as the "Piano Grande" (see this blog post). It is hands down the most scenic spot we've been to in Italy.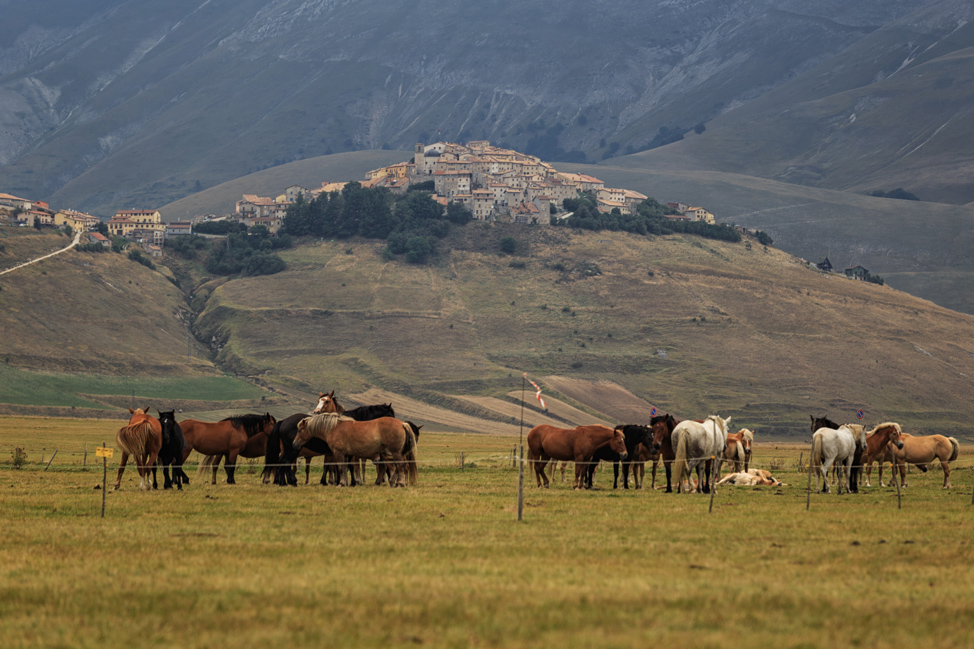 civita di bagnoregio
Okay, so this isn't technically Umbria. It's just over the provincial border into Viterbo, but it's so close that it would be a shame to miss it. As a feature in an episode of the Amazing Race, it had been at the top of Pete's to-photograph-list for awhile, and so it became a memorable excursion to celebrate his birthday.
Thanks to an earthquake in the 17th century, the town has since eroded to become an island, and the population has dwindled down to as low as 6 residents in the last century. It now has a vibrant tourism economy, but is still known as "the town that is dying" and is considered an endangered site.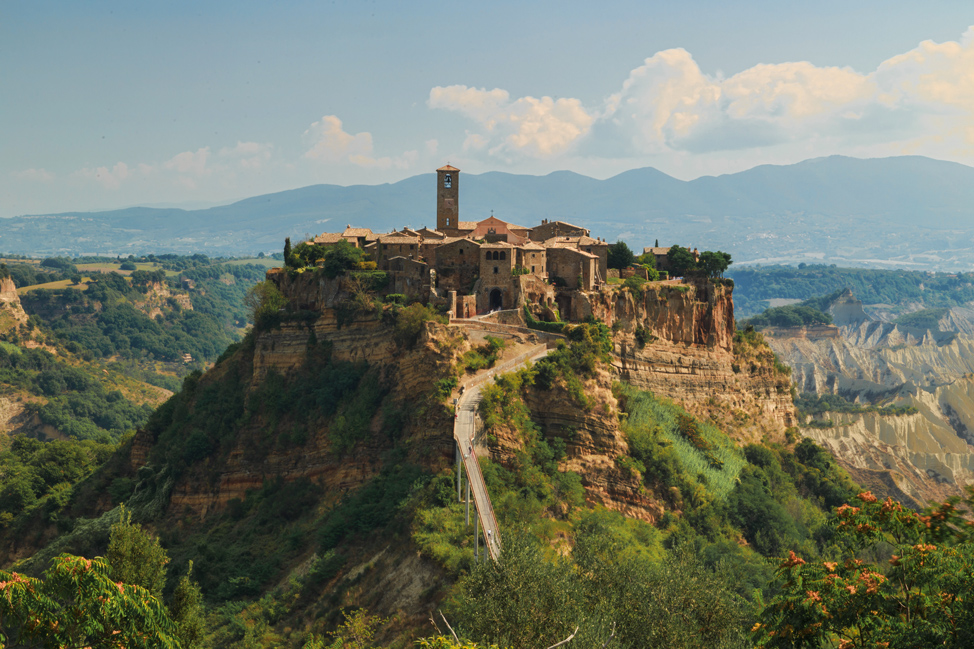 We also missed a few other notable spots: the capital city of Perugia, the man-made Marmore waterfalls, Orvieto and more. But as it goes for these travelers, our allotted time is never enough. So instead we leave new destinations for our return.