Words by Dalene Heck / Photography by Pete Heck
Wine and I don't get along. I suppose I started it. Not with any intention though – I can either curse it as one of the many pitfalls of aging or blame it on my youth and the way in which I repeatedly drowned my weekday sorrows in liquid-y weekend fun. Either way, my body now rejects alcohol, and wine most vehemently. I can barely finish a glass of red before pain begins to seep into my brain.
And so to visit Bordeaux seemed preposterous, blasphemous even. It's a "must stop" on a south of France road trip and one thing that Bordeaux is famous worldwide for is their lovely fermented grapes. But on our three day visit, I didn't even sniff a sample.
Was I a waste of space? Did I fail as a traveler and explorer by forgoing this renowned cultural experience? I can see how some may say that.
Without wine tours to the countryside, tasting cruises on the river Garonne and the like, it might appear to others that there is little other reason to be there. And I did have to wonder myself, but upon arrival both Pete and I were very pleasantly surprised. It is a great city to enjoy our favourite activity – simply wandering about – and we spent almost our entire time doing exactly that.
There are palaces and a grand opera house to be seen, several perfectly manicured parks to linger in. The Miroir d'Eau swallowed up hours of our time, watching kids run through it as a giant puddle, and then dance in its rising fog later. We found fairy tales down alley ways. We eavesdropped on delicious gossip in French tongues while delighting our own with some of the best cuisine we found in our weeks in the country.
There's a vibrant youthful flair to the city, which was amusing but also a mournful reminder of those days when I could have joined them with a glass in hand. My plan has always been to age as disgracefully as possible…and thus wine and I need to make up. (Maybe more time in Bordeaux will do the trick.)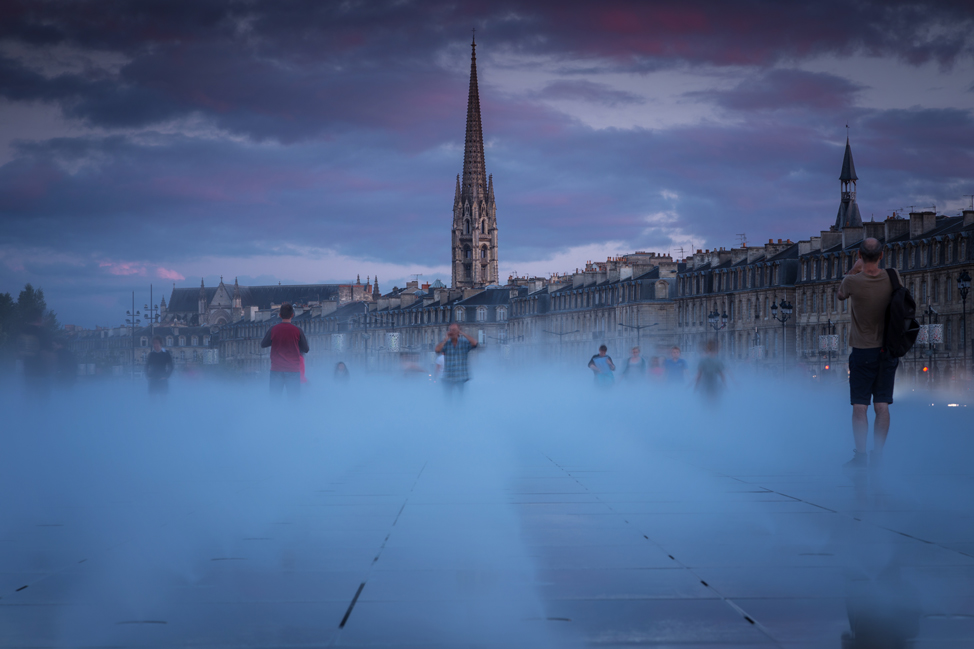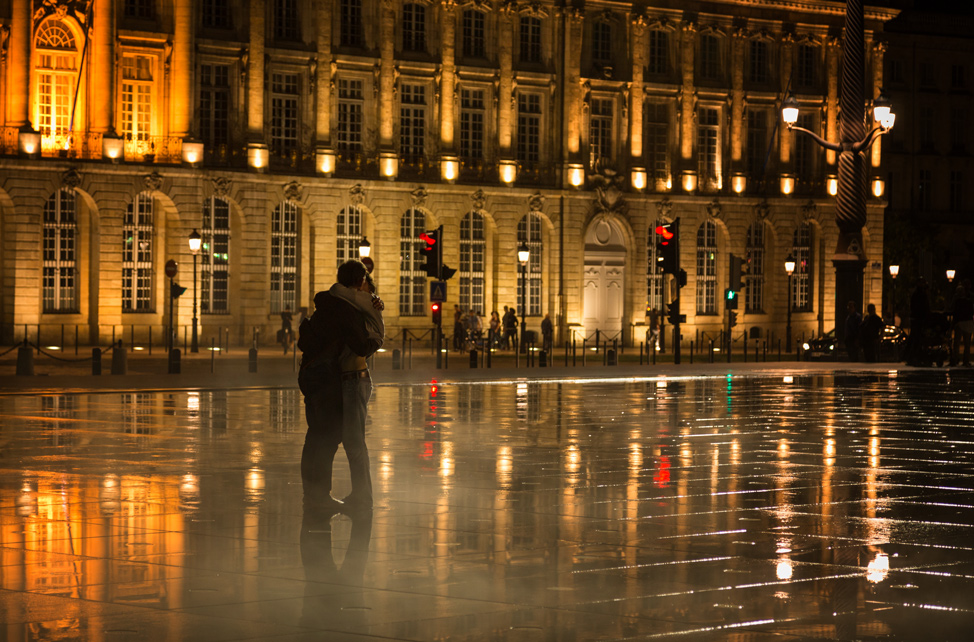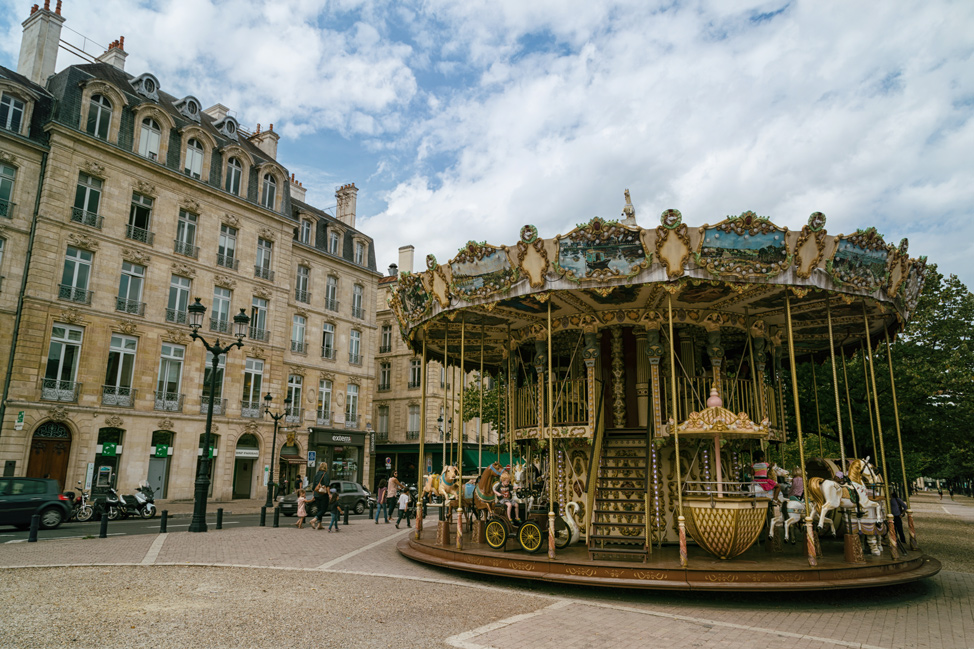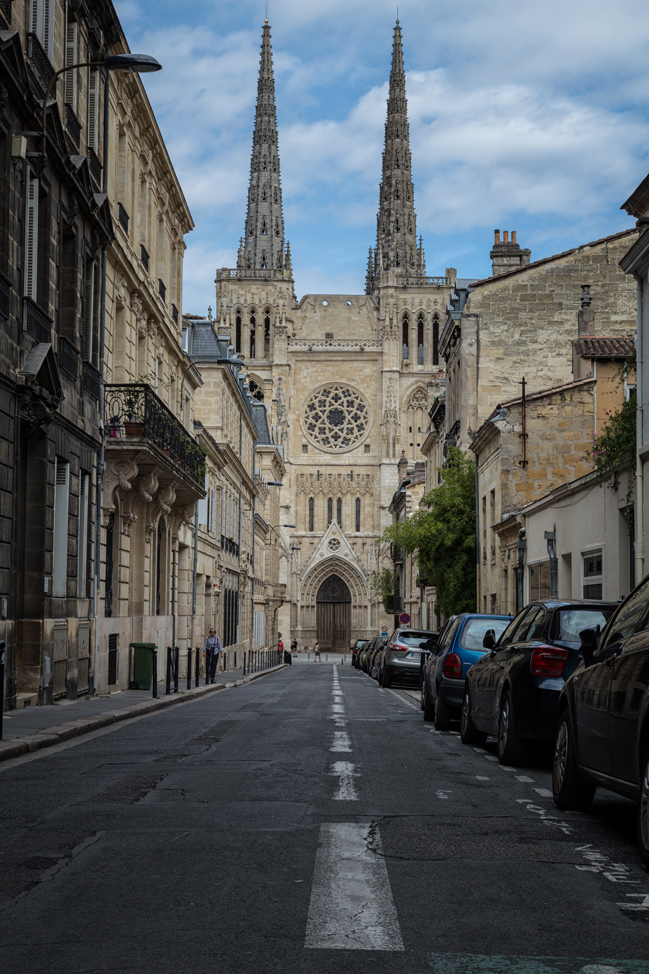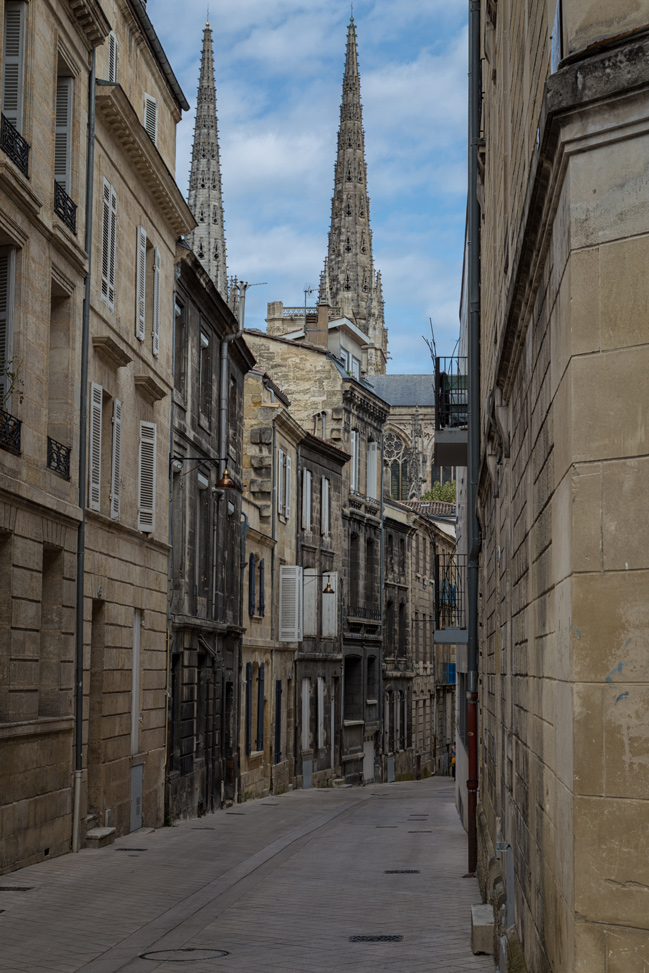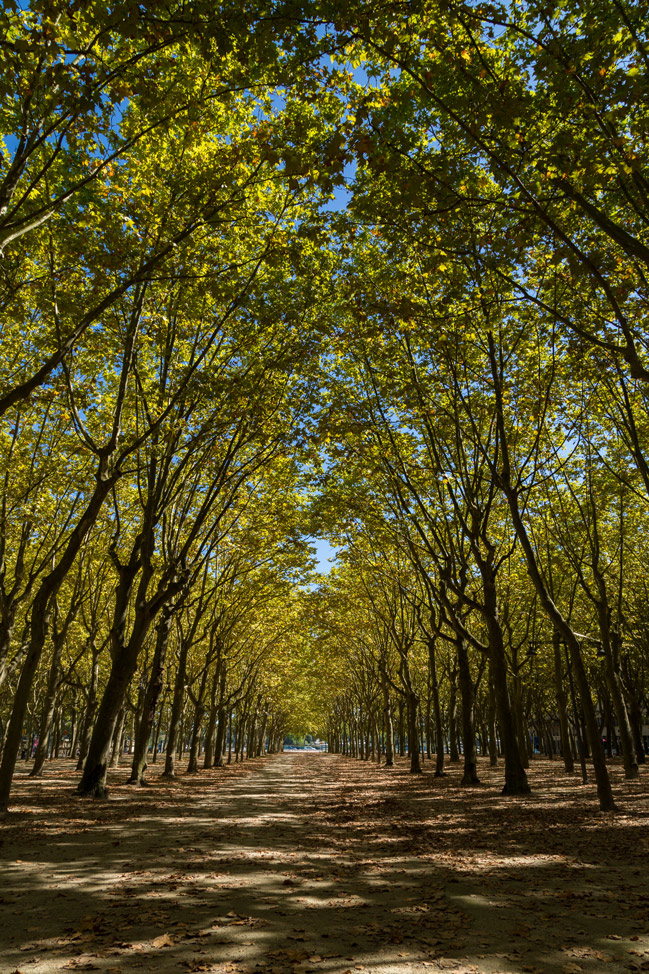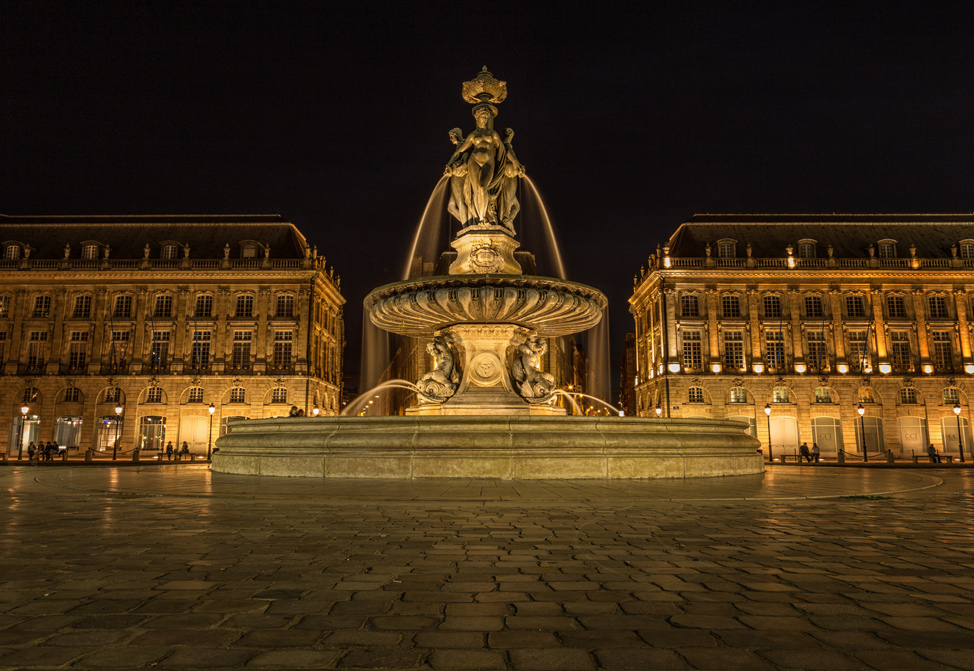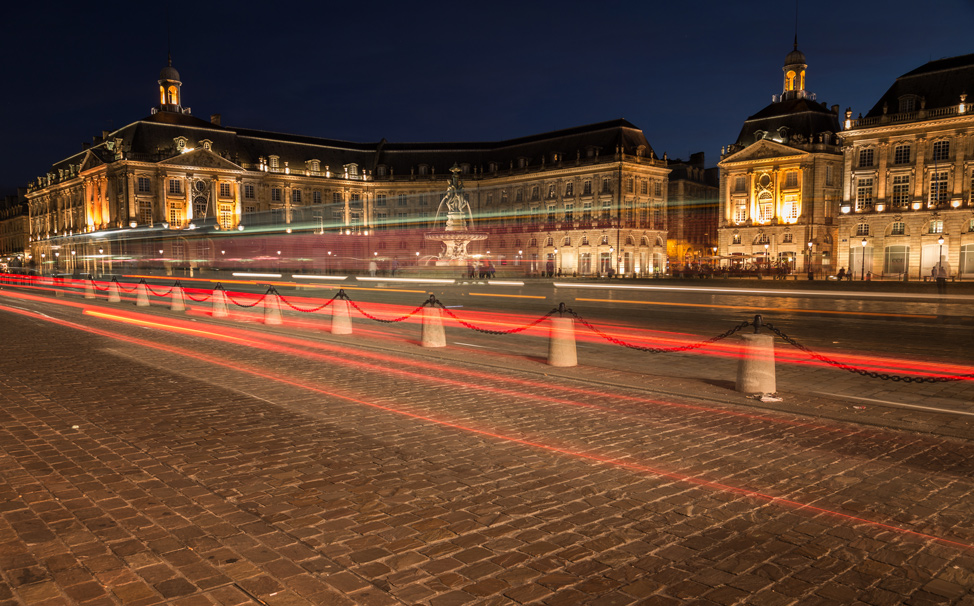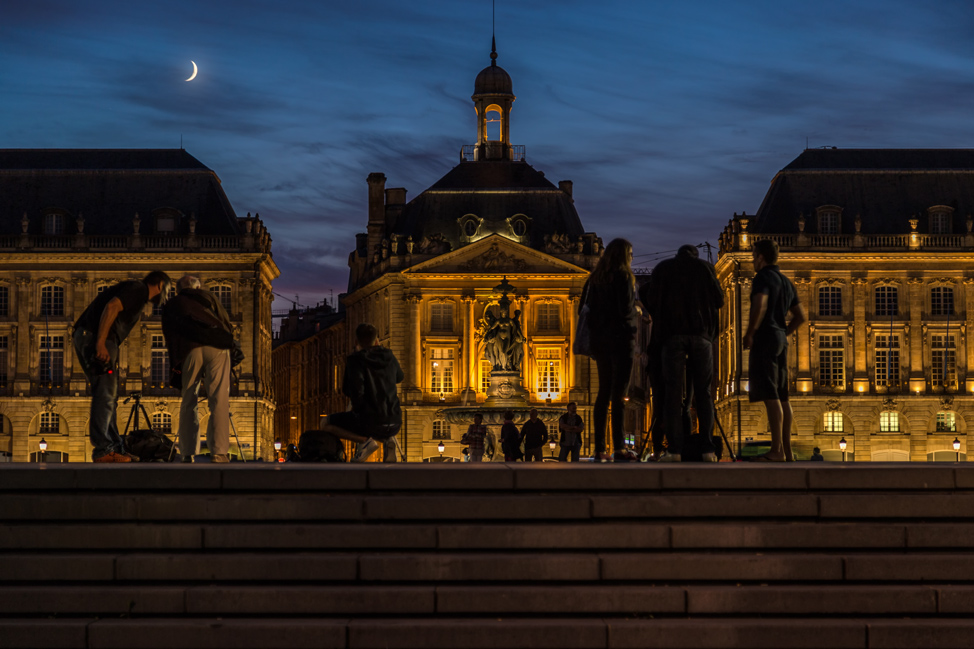 where we stayed
Bordeaux is not a place for people on a strict budget, but as usual, Airbnb came through for us and we found a great room near the train station and walkable into the historic center. Our hosts were lovely and we especially enjoyed the terrace right outside our room. Haven't tried Airbnb yet? Sign up through this link and you'll receive a $25 credit (and we'll get a little something as well, thanks for helping!) 🙂