The Draw of the Faroes
Words by Dalene Heck / Photography by Pete Heck
I get this place.
Well, as much as anyone can after a brief visit, but there are certain things that only people who come from tiny and remote corners of the world will ever understand. Like the fact that everyone knows most everyone, and thus your business is everybody's business. Or that even though you may grow up feeling bored and isolated and ache to leave, once you do, there is sometimes a very strong draw to return to that isolation. Or in the case of the Faroe Islands, the longing for the unspoilt beauty of these islands that are truly unique in the world.
I completely understand the draw. The strong connection with nature, the sense of community that cannot be found in bigger centres, even certain unique flavours that cannot be get elsewhere. It is a common story to hear of Faroese who had left at one point (as most do for further education) but also believing they were bound for bigger things than what could be offered in their home archipelago. Yet years later, they just knew they had to return.
The islands were calling them back.
It is a common story to hear of Faroese who had left but years later just knew they had to return.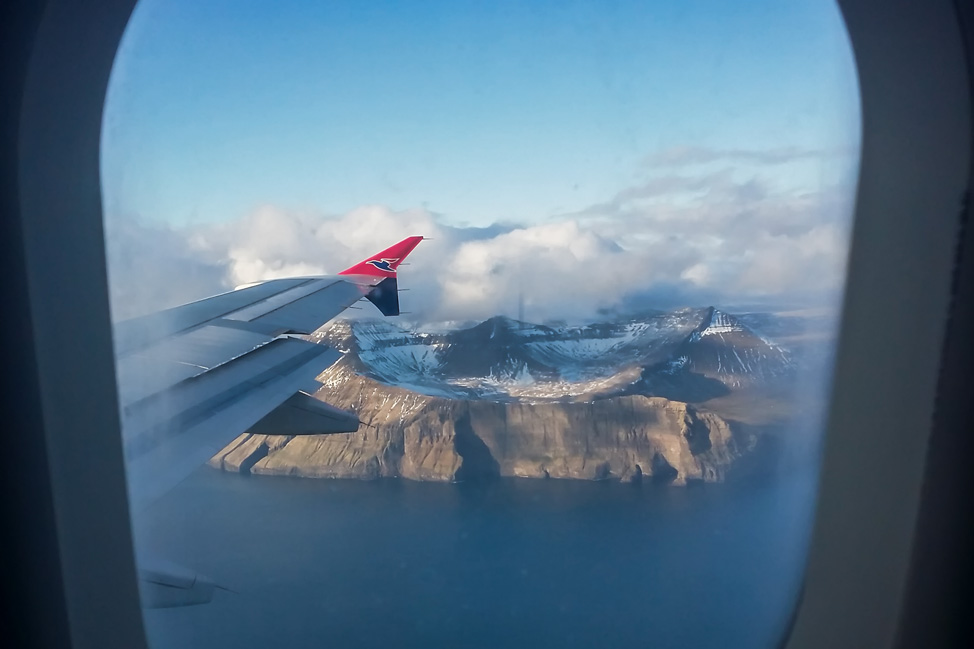 For hundreds of years, the Faroese isolation was amplified by periods of repressive Danish rule. Trading monopolies were harsh and long stood in the way of development.The Islands still remain under Denmark's realm and it's been a complicated relationship. One that saw the Dane's attempt to stymie Faroese culture and remove their language, yet at other times provide assistance in bolstering the economy and quality of life. A majority voted for independence in the 1940s, but the referendum was shot down by the Danish government because not enough people were deemed to have participated. The desire for independence has ebbed and flowed.
Many are wary of the loss of monetary support, but others are sure they could thrive without due to the strong fishing industry. The population has been steadily just under 50,000, although many speak about the deficit of 2,000 women (which is a lot as a percentage). Some are going abroad to find a spouse and other cultures are cautiously being welcomed, although indigenous Faroese people still sit at well over 90% of the whole.
For newcomers, it would be a tough integration. The rough and ever-changing weather, the rugged terrain, the isolation, the unique cuisine. With a steady supply of lamb and the tradition of wind-drying it in special slotted shacks, the fermented results have been called "the taste of the Faroes". For many, it is their taste of home. (For me, it is a taste I hope to forget.)
But the rewards would be overwhelming for the right people. Because we can defiantly say that there is no place in the world that we've been to as beautiful or as beguiling.
We can defiantly say that there is no place in the world that we've been to as beautiful or as beguiling.
And as career explorers drawn to remote areas and the stories of the people within, there are just so many to be heard here.For one, there is the small island of Koltur, where two families once lived. These families did not get along, and although they were the only two on the island, they did not speak to each other. This feud went on for so long that they could no longer remember what they were even fighting about. They have both since left, and the island is set to become a national park.
And then there is the Patursson family who have inhabited the most important cultural centre on the islands, a farmhouse in the village of Kirkjubøur, for no less than 18 centuries.
They are sheep farmers but over the years have also produced nationalist leaders and writers, a world-renowned artist, and the first feminist of the Faroes. They graciously open their doors to tourists, and we were so pleased to sit for tea with Johannes, the current head of family. In a room blanketed in relics and framed photographs of forefathers and mothers, he talked of changes to farming practices and carefully of his thoughts on independence. We spoke often of the word "balance" – of tourism and nature, of old ways and new. There were so many more things I wanted to ask of him, but was too shy to during our brief meeting.
We touched on the future of his family and the farmhouse, of the interesting position for every child as they are raised there, aware of the historical and cultural significance of the unbroken family presence since 1550. But what of their own ambitions? Well, the farmhouse will stay with us for at least another 20 years while I am here, Johannes shrugged, releasing the semblance of any pressure.
We talked often of the word "balance" – of tourism and nature, of old ways and new.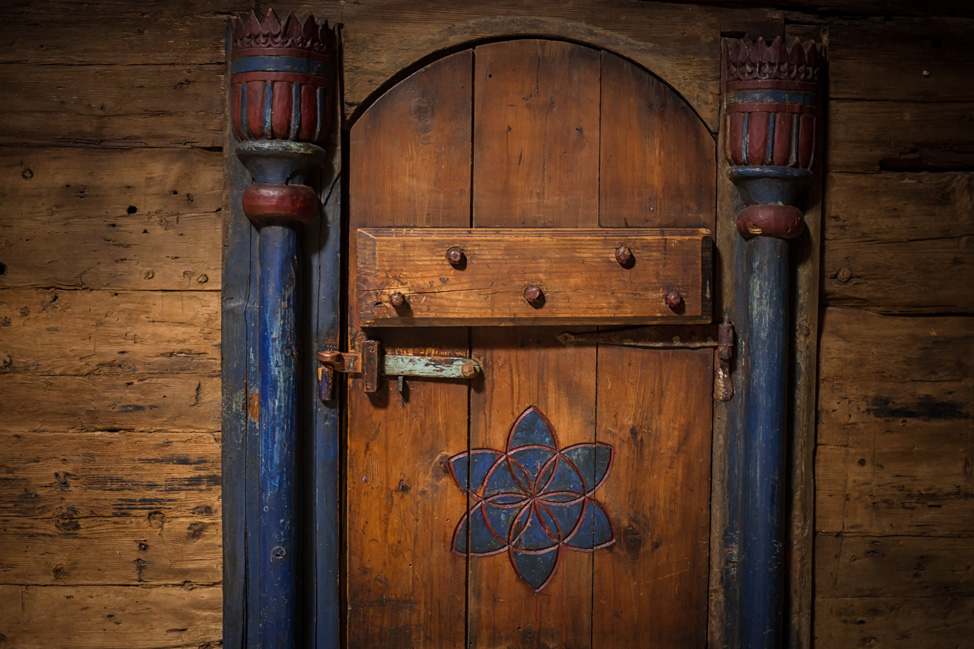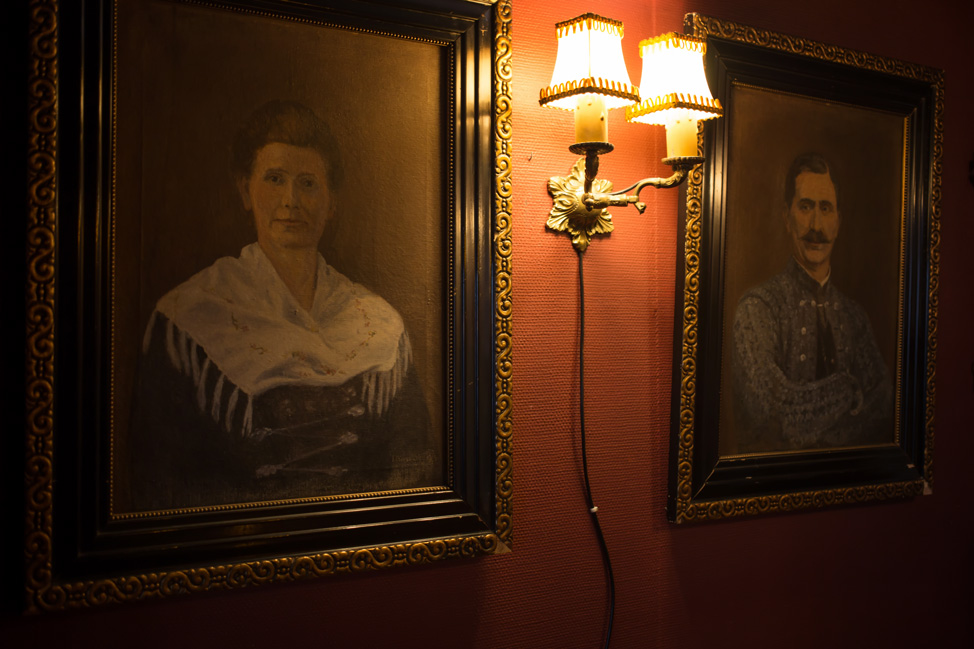 As a cavalier outsider, wooed by the adventures to be had among the 18 islands, it is easy to say that I would gladly take up such a place in history and adore the life presented. I'd savour every fleck of rugged scenery and indulge in the solitude. I'd put myself in charge of the biennial mowing of the traditional grass roof and only use goats. I'd wear nothing but chunky wool sweaters I knit myself, walk the craggy shores daily, and use the silence to finally learn how to really write. Maybe I'd even develop a taste for fermented lamb. Pete could come too.
But that's easy to say, harder to do. Because I get this place. It is isolated, remote, and with a terrain that is a challenge for the truest of adventurers. It will always be confronting for some yet alluring for others.
I can already feel the islands calling me back too.
Where we stayed
As our upcoming stories from the Faroes are a mix of all the places we visited, we present all of our accommodations here. Note that it is almost entirely possible to base yourself in the capital of Tórshavn and visit most places in day trips.
Tórshavn
Although not quite near the center of the capital, the Hotel Føroyar is in a really great location just off the main highway, the perfect base for making day trips. The restaurant onsite was also recently voted as the best in the Nordic countries.
Gjógv
The Gjáargarður Guesthouse is basic but very clean and comfortable (and basically the only place to stay in the area). The food served on site is also really good.
Vágar (airport)
Basic but clean and comfortable, the Hotel Vágar right near the airport and perfect for catching early morning flights.
Our trip was courtesy of Visit Faroe Islands. All opinions, as always, are our own.