On the Streets of Guanajuato
Words by Dalene Heck / Photography by Dalene & Pete Heck
Surrounded by rolling hills, the valley that holds the population of this small city is narrow and windy. We were quickly and splendidly lost during our first effort to explore, gaining confidence on our second, but still a bit turned around on our third. And every time we stepped out of our door since in the few weeks of our residence, we never failed to stumble onto something new and intriguing in the historic center.
Colors carried no placeholder for finding our way. That brilliant red colonial building would match another a couple of blocks down, the slight differences in trim not enough to distinguish. The fact that it was next to a soft violet building instead of emerald green should have been enough for us to remember, but in all truth, we didn't care. Accidentally walking every street in this city is something we could happily live with.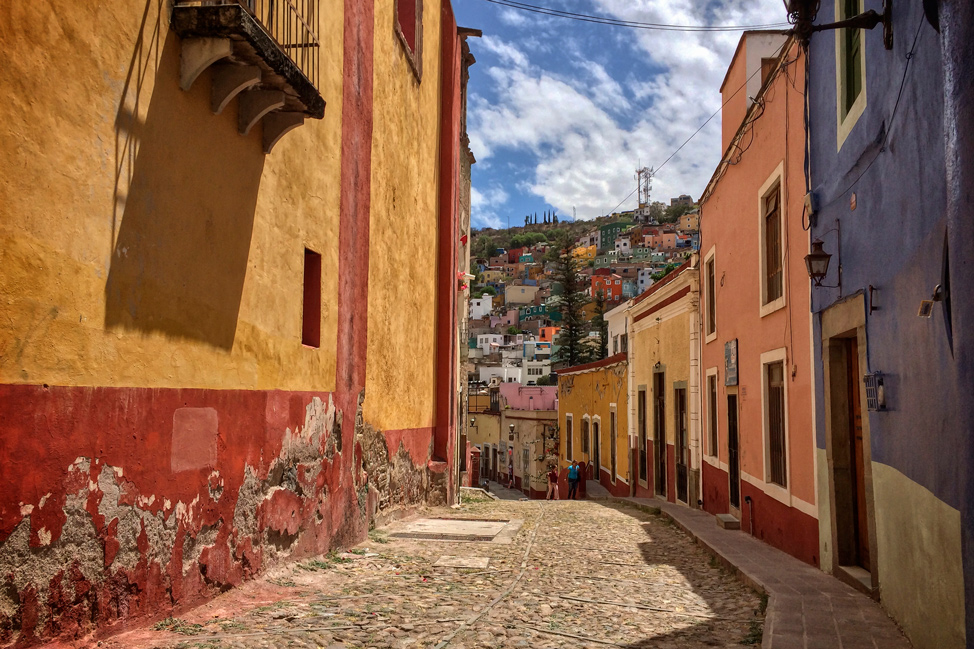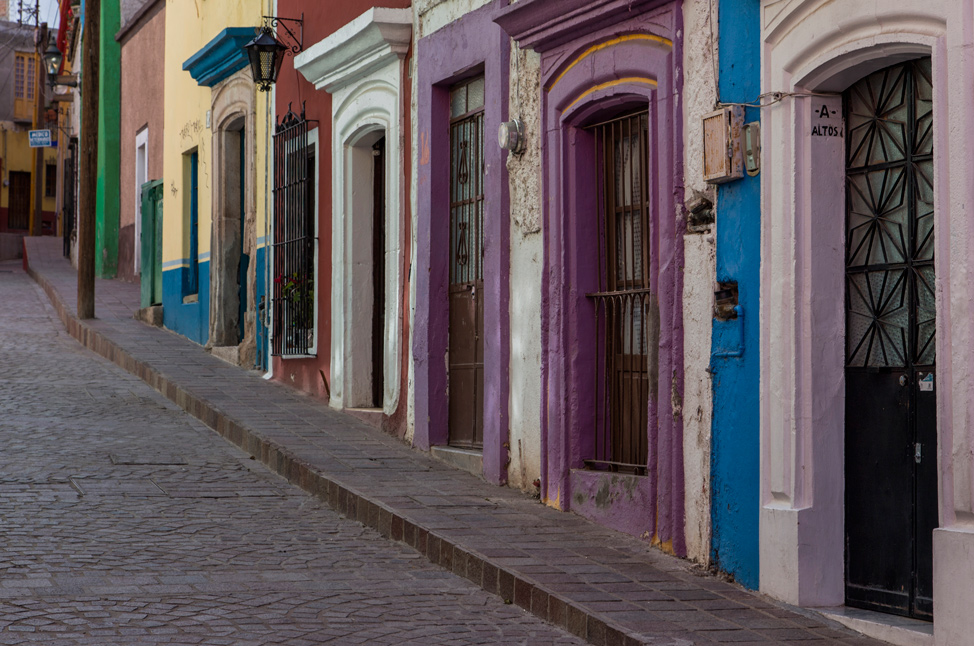 And beneath the visible city is even more – with a vast network of alleys small enough to exclude cars on the surface, traffic has been forced underground.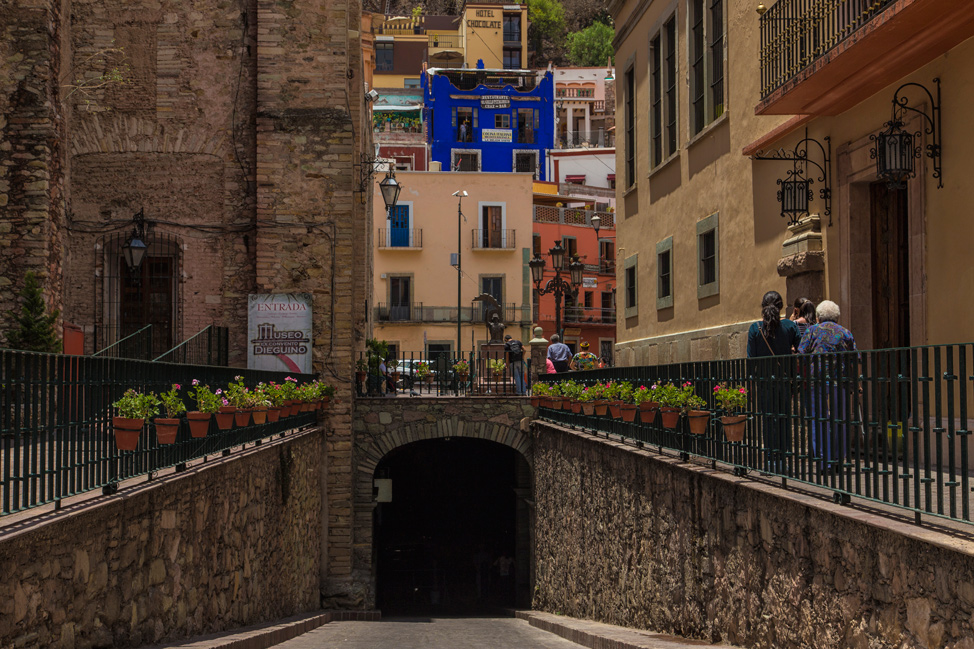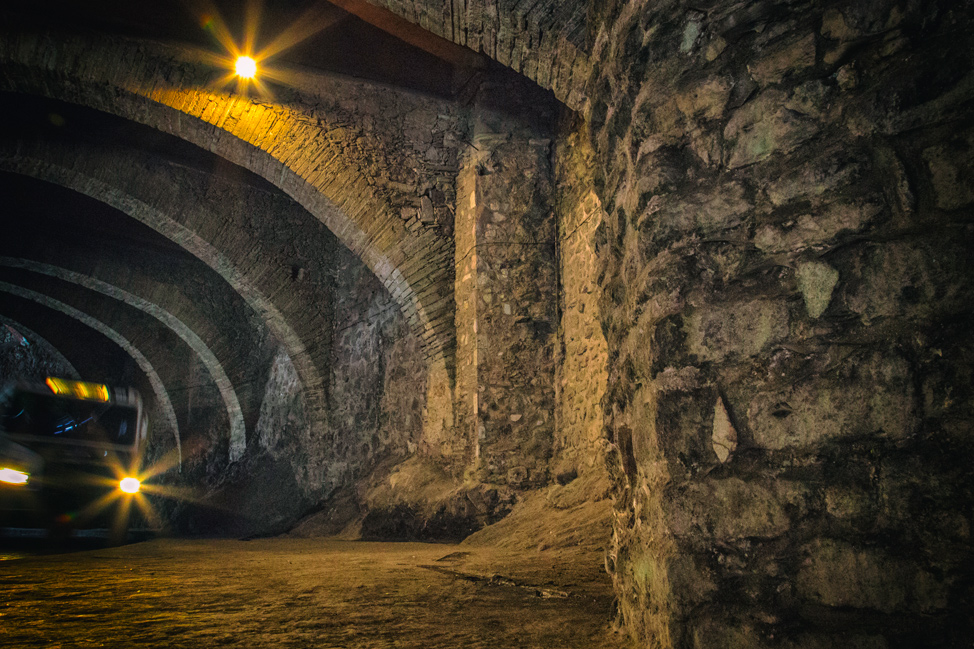 Back on top, streets bustle with pedestrians. The center is very walkable, with many plazas and gardens alive with activity – street performers, snack vendors, even classical concerts perform outdoors regularly. The tinier alleys connected to it are quiet and even twistier and around tight corners, we would often find lusty teenagers in full embrace (obviously not expecting us). We weren't the only tourists though, far from it, but we were in a tiny minority of gringos, as this is a place popular for Mexicans to come on holiday.
For good reason. This is reputably one of the most beautiful cities in Mexico, and we have not found cause to dispute that.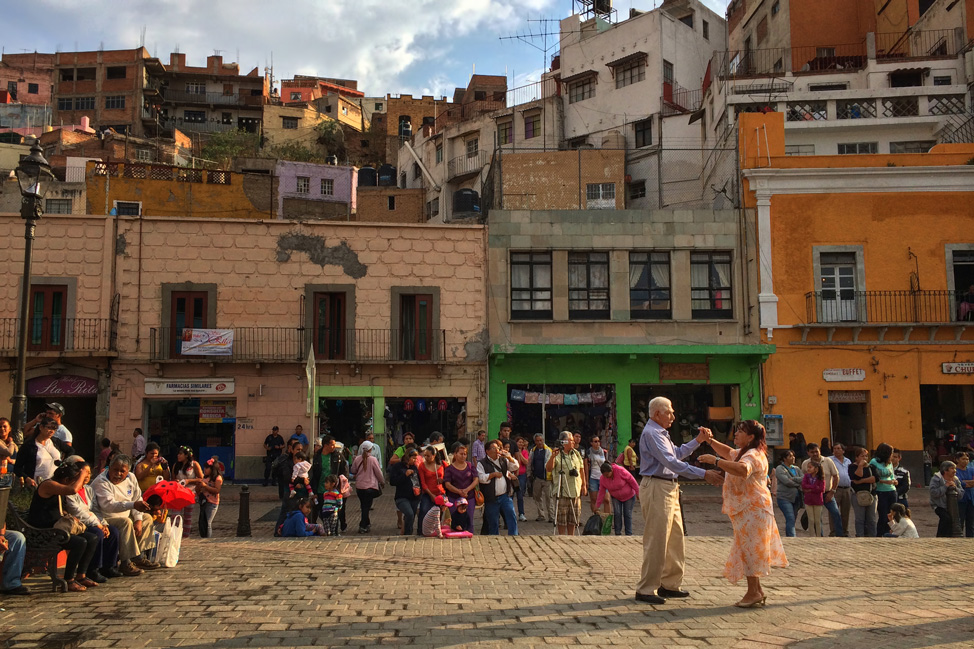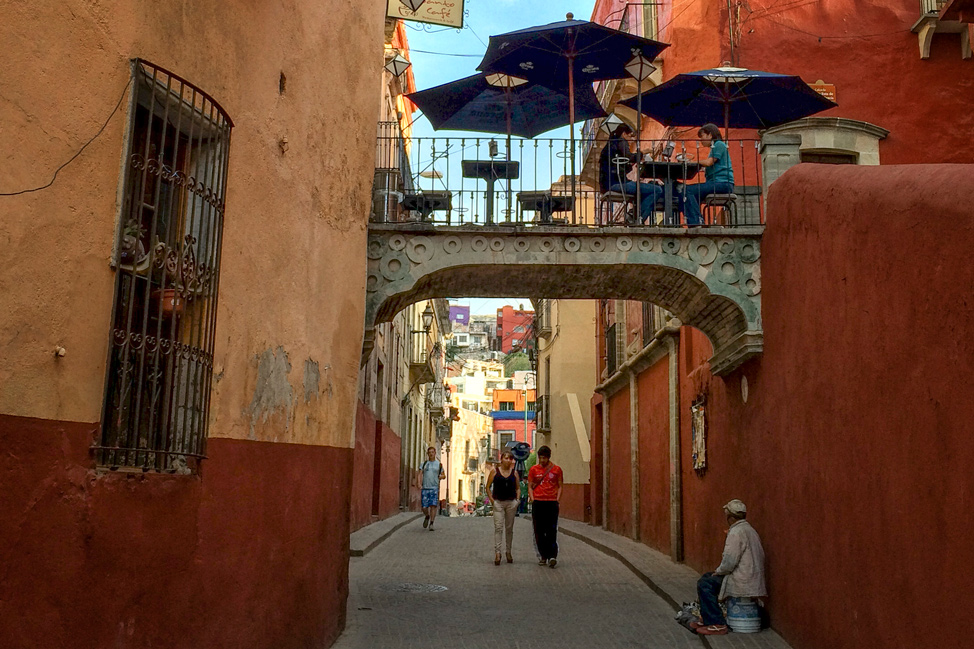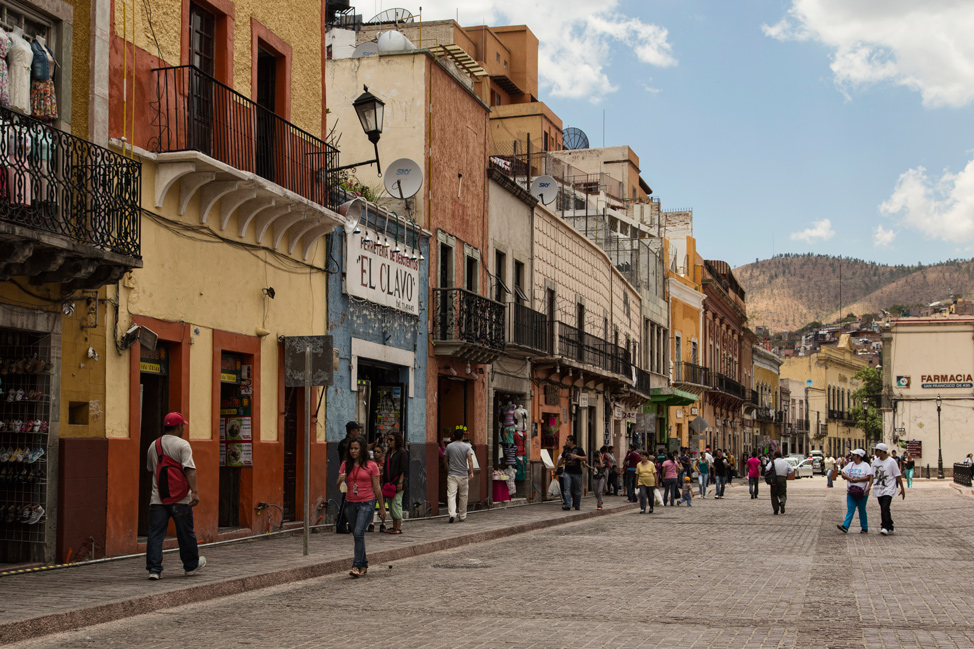 where we stayed
This might just be the best deal we've ever found. A small but immaculate and fully equipped suite, just a 15-minute walk from the historic center, all for about $20 a night (when rented for a month). The wi-fi is fast, the neighbours are friendly, and it's as quiet as we could expect for a Latin American city. 🙂