Highlights from Helsinki
Words by Dalene Heck / Photography by Dalene & Pete Heck
So, there's this bench.It's pretty ordinary as far as benches go. It would probably fit four people comfortably, maybe a little more with some snuggling. It's made of glossy wooden slats on top of wrought iron legs. There are several others just like it scattered along the paths of Old Church Park.
For some reason, Pete became a little obsessed. (To the point where I became a little worried.)

But it's just a bench.
"It's the way the light hits it, look!" he said every time we passed it in the evening. And then when heavy flakes of snow began to fall around us on the way home from dinner one night, Pete sprung into action. He grabbed his camera and was gone again – an hour, maybe two – returning to happily show off how her angles glowed under the soft lamp with the fresh snow glistening around her.
That bench, unbeknownst to us at the time, became a symbol of Helsinki for us.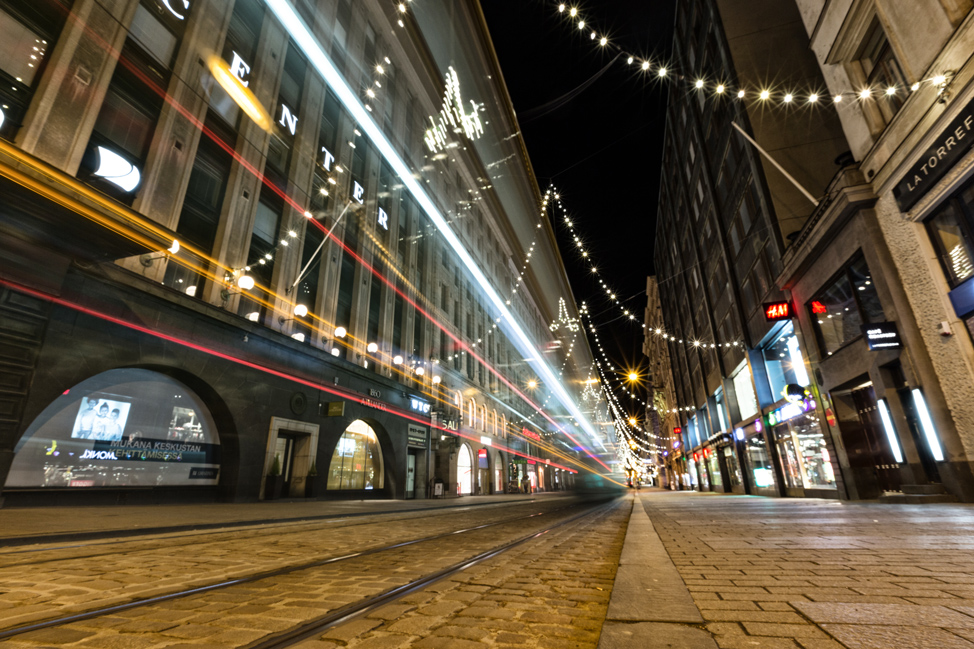 At first glance, I found Finland's capital to be quite daunting. Granted, my previous handful of days spent there, mostly as a layover from one point to the next, enabled me to make superficial judgments only. And they were mostly introspective in the face of my surroundings: I'm not stylish enough to be here, not slim enough, not pretty enough. The people, all stylish and slim and pretty, also seemed distant and aided in my mounting self-consciousness as I took their indifference as a slight. We rounded the center only briefly but I left feeling like it was too large to be learned and too complex to be understood. And while I was very excited for this return to Finland two years later, it was mostly to explore the gorgeous wilderness it offers. Helsinki, I expected to just endure.
Um, yeah. I was being quite ridiculous.
The center of the city is actually quite small – it's not at all the unending metropolis with the harshly judging populace that I conjured up. The people are still all stylish and slim and pretty, but are also incredibly helpful and generous once a connection is made.
This latest experience is one of many testaments to slower travel and getting to know a place better than at first glance. (And, something to be said for my self-esteem, I suppose.) Regardless, with over a week spent in the city and a staunch dedication to get to know it, we both found so much to love.
It started with the bench.
This experience is one of many testaments to slower travel and getting to know a place better than at first glance.
Scoping out the beauty
Helsinki is attractive, without question, and especially Helsinki in winter. But it doesn't have the obvious jaw dropping beauty that other European cities offer. It's not a city you wander through and feel compelled to take a hundred different photos at a hundred different wide angles – its beauty shines when you look a little closer. It's in the Kamppi Chapel – also known as the Chapel of Silence – a small but sleek fixture of the busy Narinkka Square, a non-denominational space intended to provide a place of calm and quiet for all those who need it. It's on the steps of the Helsinki Cathedral – not necessarily for the structure itself – but for the life that buzzes around its edges. For another unique place of worship, look to the Temppeliaukio Church, which was quarried out of natural bedrock. The beauty is along any stretch of the waterfront, especially when the sun chooses to shine. And finally it's in the store fronts – while plain and polished on the outside – the glamorous style, quirky antiques, or the multitude of other beautiful displays inside are instantly magnetic (I'm not a shopper or window-shopper by any means, but I was in Helsinki).
It's at that bench. Loving Helsinki is about finding that little piece of the city that speaks most to you.
It's about finding that little piece of the city that speaks most to you.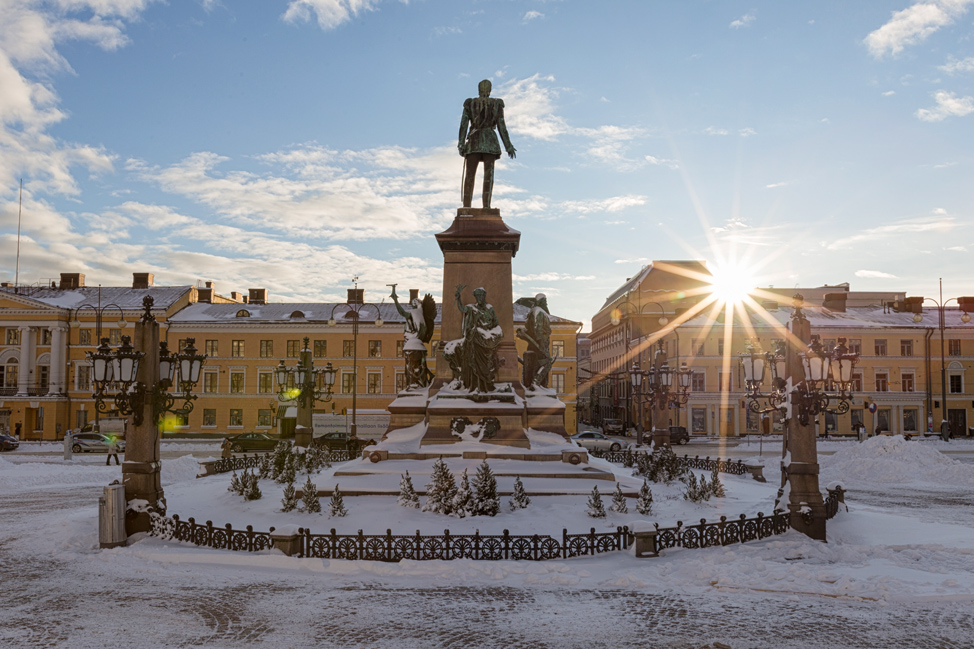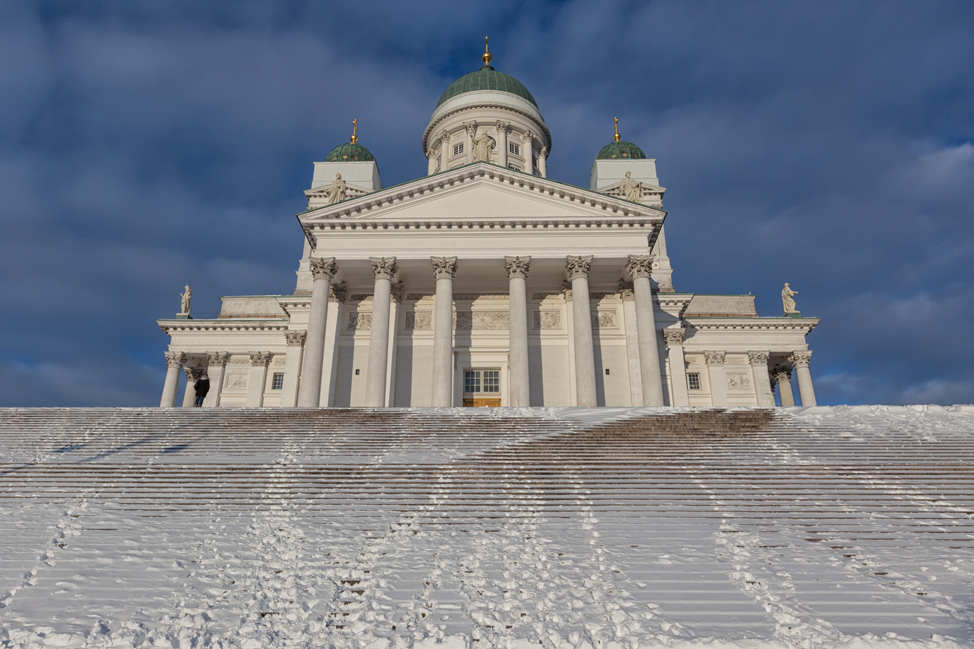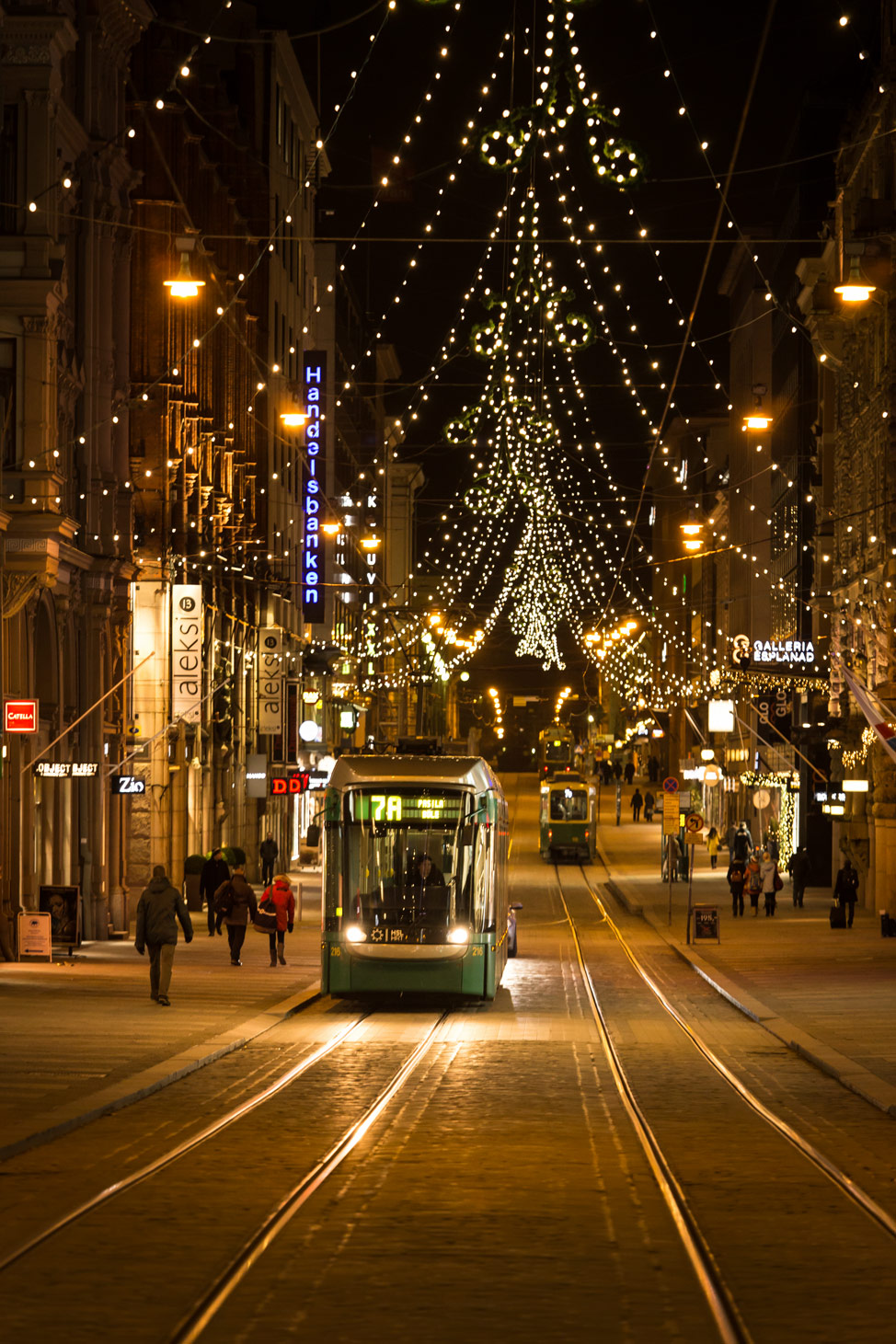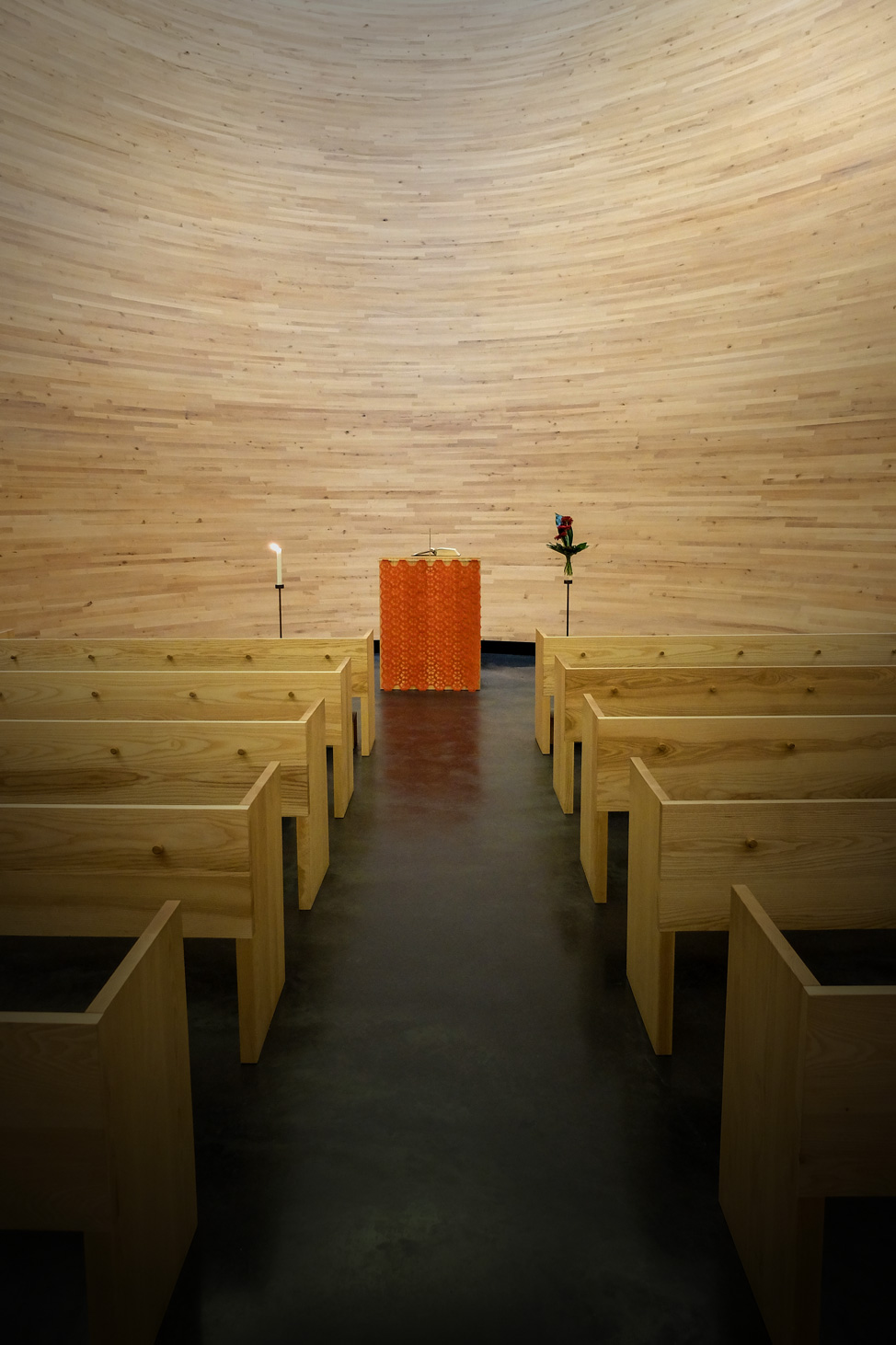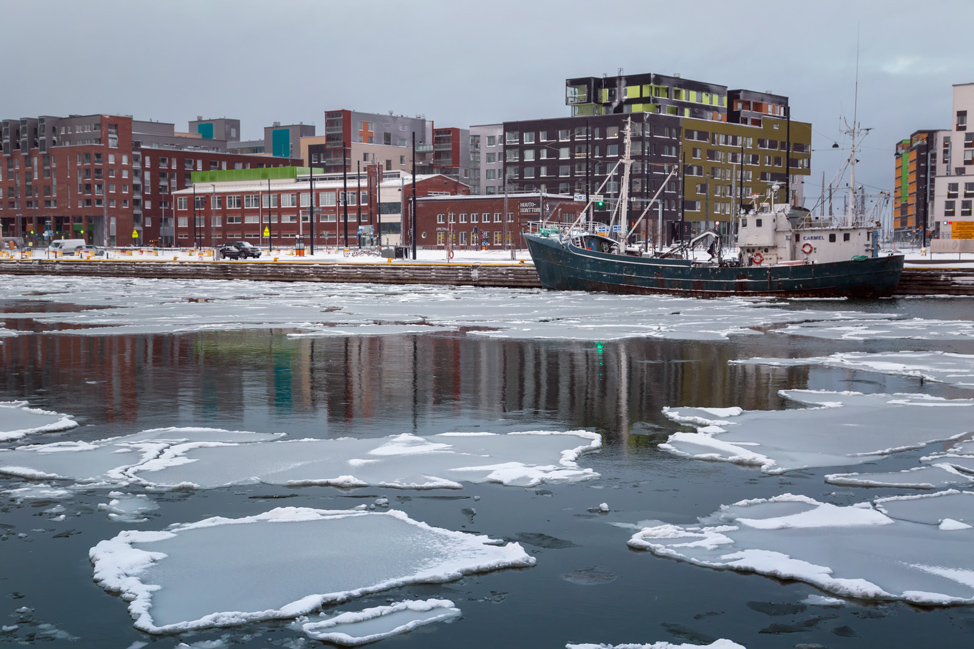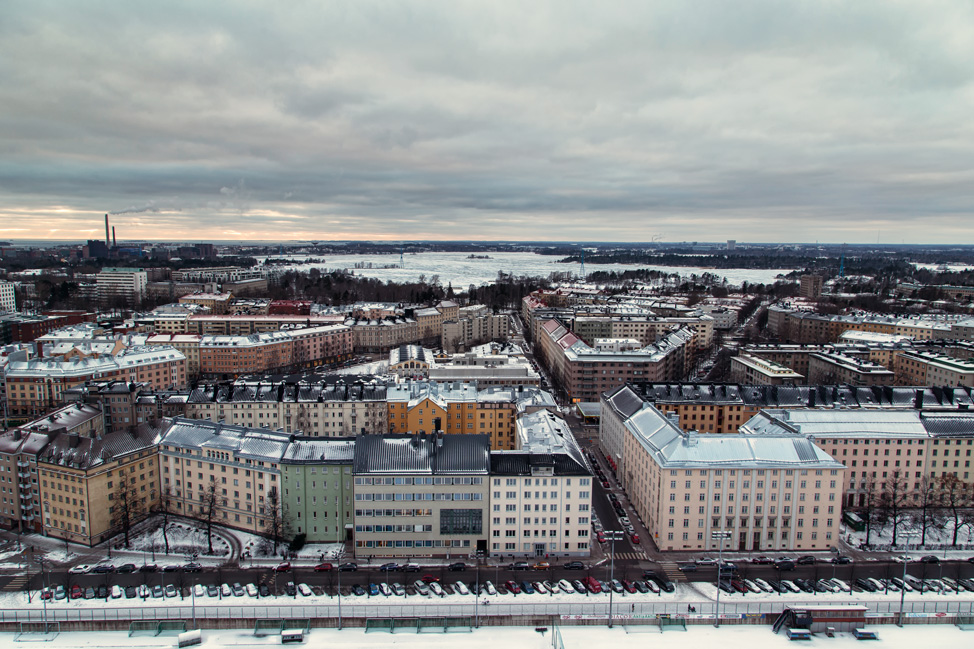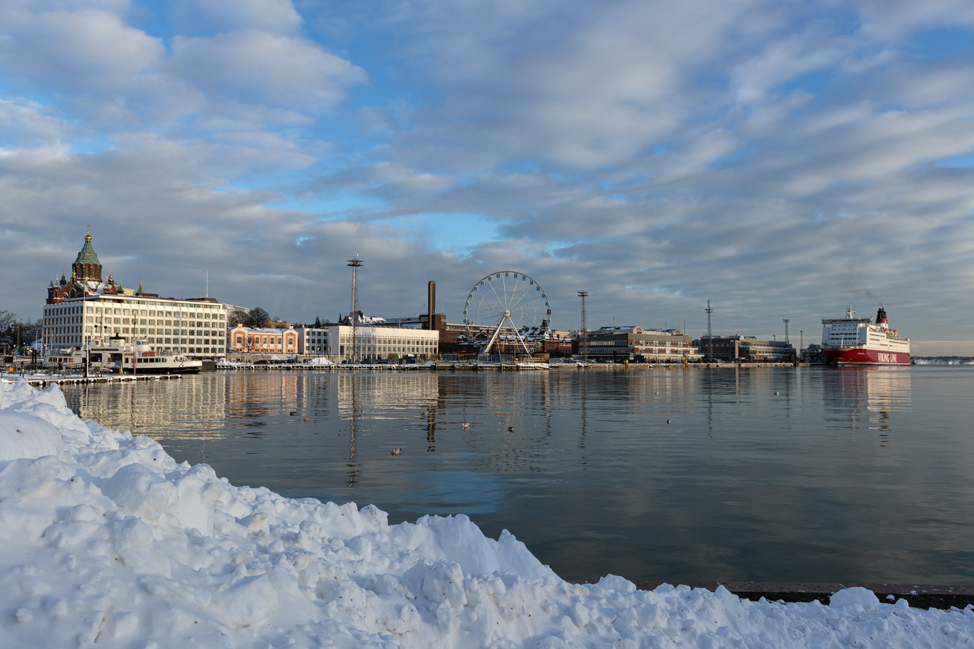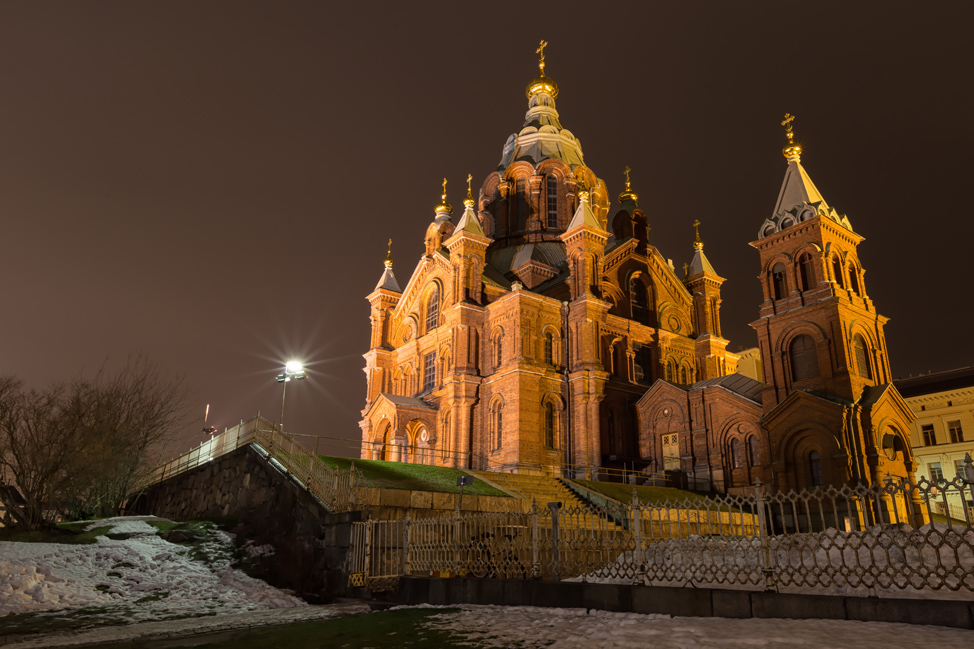 Cafe culture
One reason to feel an immediate kinship to the city and country is for the adoration of a hot steaming mug of coffee. Or several throughout the day, to keep pace with the locals – I thought I liked coffee, but I obviously don't like coffee like the Finnish like coffee, for they top the list of the highest consumers of coffee per capita, by a massive margin.
One of our favourite things to do as tourists is to pretend we're locals by settling into a cafe to work diligently whilst consuming large amounts of coffee. We fit right in, and found our favourite spot on the waterfront.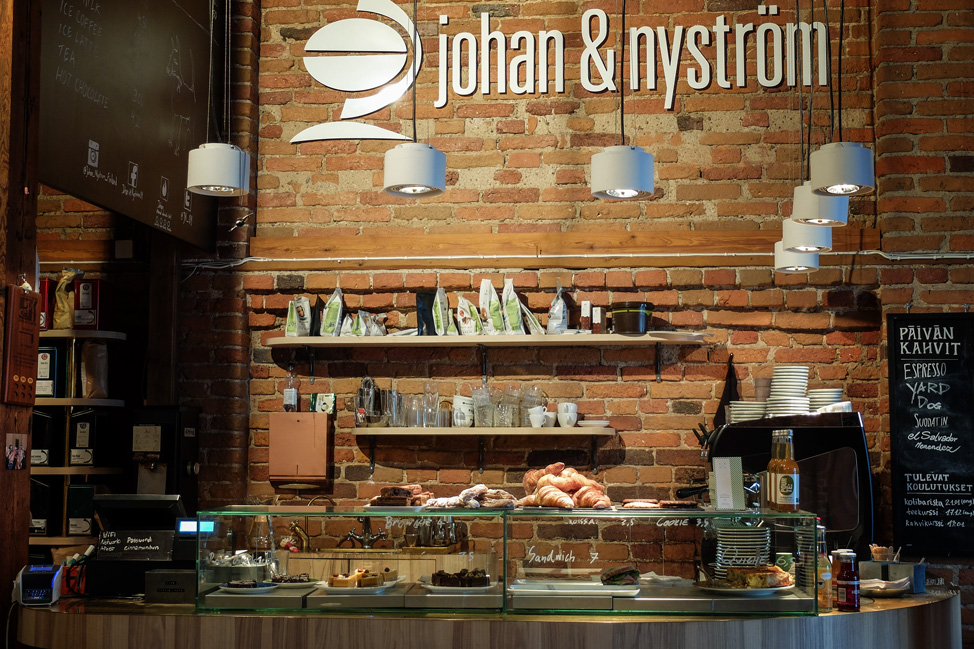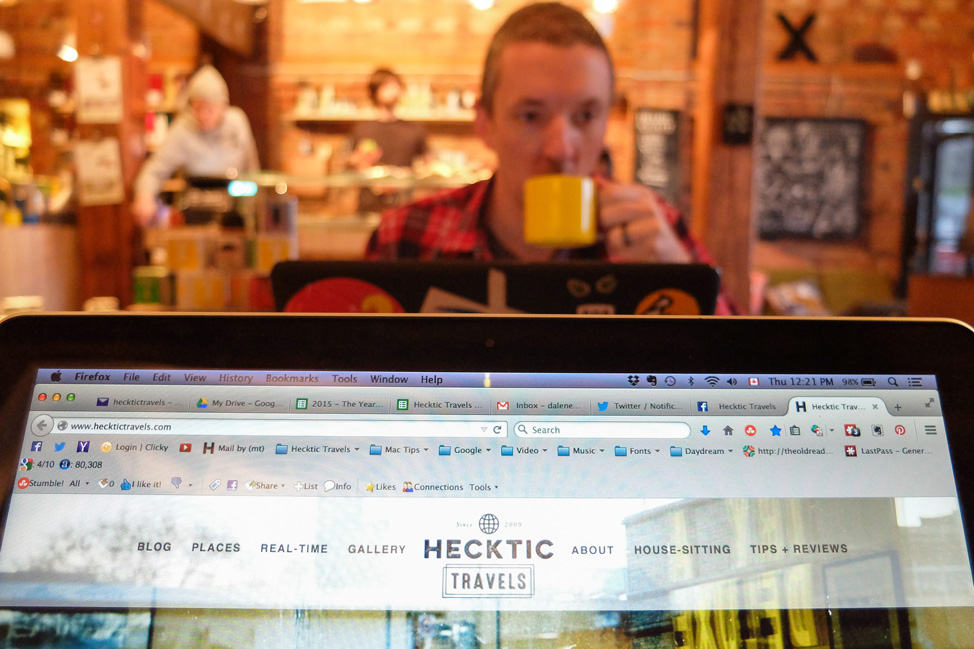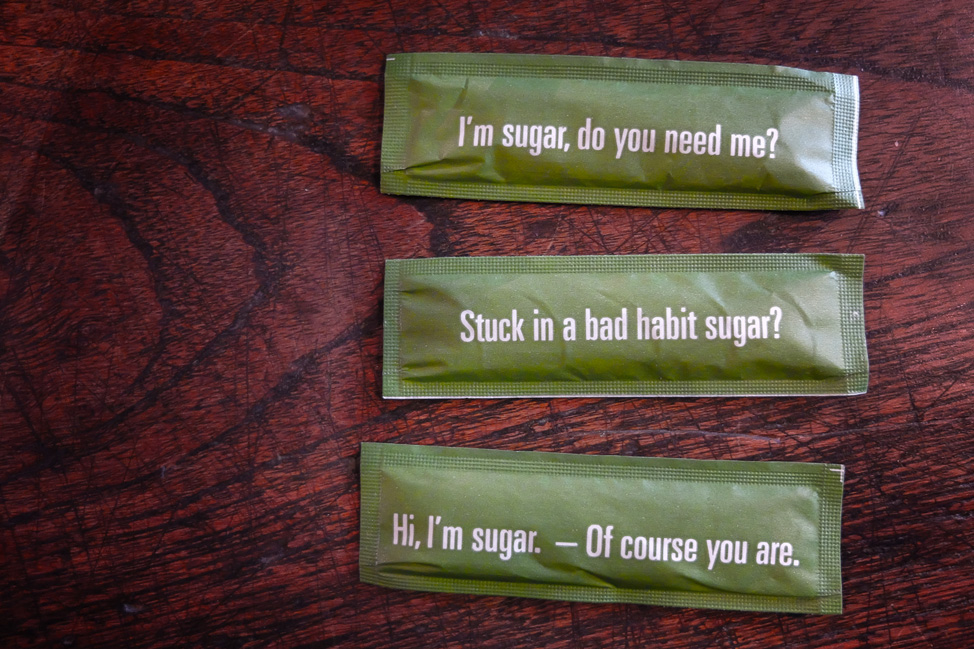 The eats
I am not sure that there is any other city in the world we've visited for longer than a week where we can say that we've never had a bad meal. But in Helsinki, we never had a bad meal, not even close. From international cuisine to the most local of dishes, we were continuously wowed.
I've never heard Finland referred to as a culinary destination and perhaps that should change, what with their dedication to such traditional foods as Karelian patries, a savoury and yeast-y pancake called blini, and of course, succulent reindeer on nearly every menu.
Nature all around
It's possible, within just a few minutes, to go from bustling city to nothing, from rushing trams to the sound of slightly swaying tree limbs. All it takes is a walk towards one of the many parks, a quick drive to the city limits, or a ferry to a nearby island. In ten minutes we completed a brisk crossing to Suomenlinna, the "Finnish Fortress" and World Heritage Site that remains as a beautiful windswept spot to wander.
I would bet that to query recent visitors about their favourite thing about Helsinki would result in an array of different answers, along with the guarantee that some feedback will surprise. For while no one thing stands out as the reason to be there, a dozen little things do, and maybe those favourites will even change with each visit.
Maybe there's even another prettier bench waiting to be discovered.
where we stayed
For stays longer than a few days, we always feel much more comfortable in an apartment, and we found our home at the
Rivoli Hotel Jardin
right in the center. Our cozy apartment included a fantastic breakfast spread, and as per Finnish tradition, a great sauna right in our building.
This post was produced by us, brought to you by Visit Finland.