Why Aren't You In Bologna?


Words by Dalene Heck / Photography by Pete Heck
"Why are you in Bologna?" Our new friend Giorgia asked, at our first meeting over coffee, "Why did you choose Bologna over Rome, Florence and others?" Several times over the course of the next few days she would repeat this same question, and enthusiastically relay our path to others that we met. She found it very hard to believe that our Italy travel itinerary did not include the other hugely popular Italian spots.
We explained our journey and the fact that we have been to Rome and Florence before. We confessed that Bologna hadn't originally been on our map until a good friend had told us that it was certainly worth a stop.
Popular for business meetings and conventions, Bologna has all the infrastructure to host outsiders, but very few actual tourists. After three days in the city, we became completely perplexed as to why this is. It has all the charm you'd expect from an Italian metropolis, and more…
Food
It is perfection. Divine. Squisito! The city is recognized as the gastronomic centre of Italy and when some of the most famous people in the city are the culinary artists, you know you're in for some palatial delights.
This is especially true for cured pork products. Shops are lined with prosciutto, salami and the world famous mortadella. We were formally introduced to the owner of Simoni (a local celebrity!) and were given some of their best samples. They melted away in our mouths.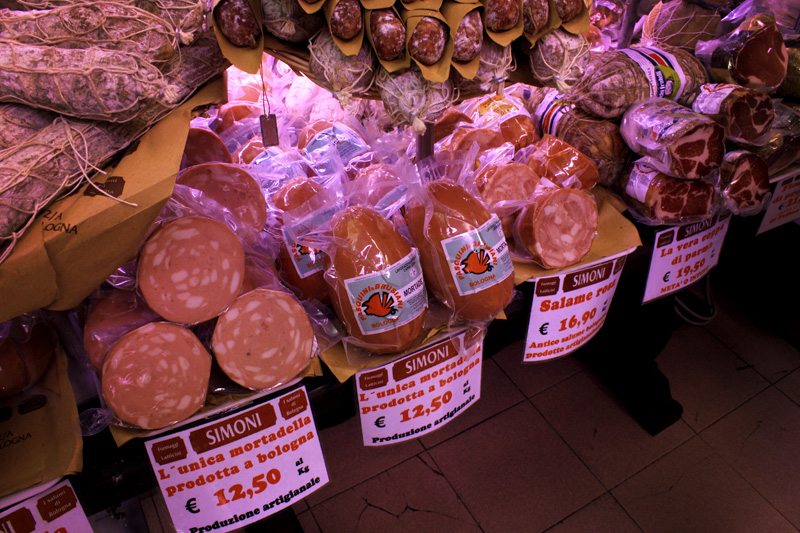 Atmosphere
Bologna is a bustling university city full of energy. The people have all the style and chicness of Rome, Milan or Florence, and of course the shops to go along with it. Cafes, restaurants and piazzas are always occupied with people giving the city it's electric charge.
The lighting of the Christmas tree filled the streets with people, vendors, and music!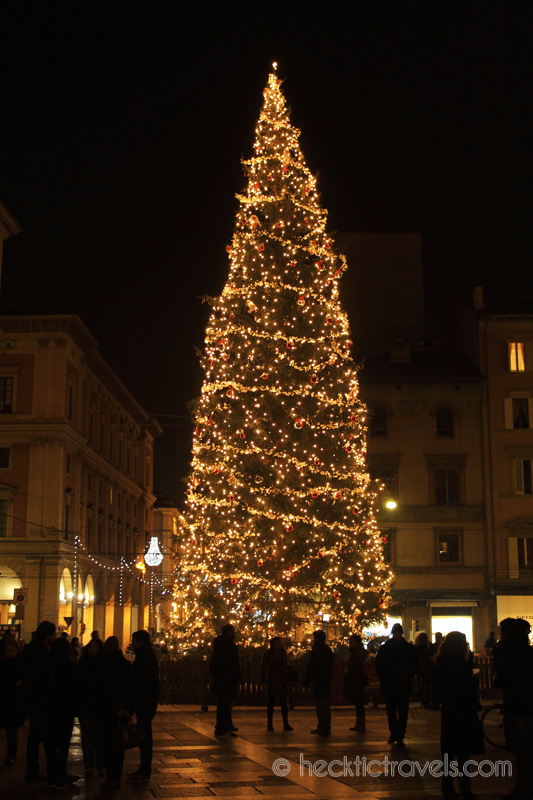 More food
Oh yes, we ate very well there, especially when it came to pasta (BEST. EVER.) We were also well educated by some in regards to the world famous Bolognese sauce. The North American tradition of eating it with spaghetti is not done here. In fact, it is scoffed at. Bolognese sauce is eaten with tagliatelle. Only. End of story.
And lasagna? With green spinach noodles. Only.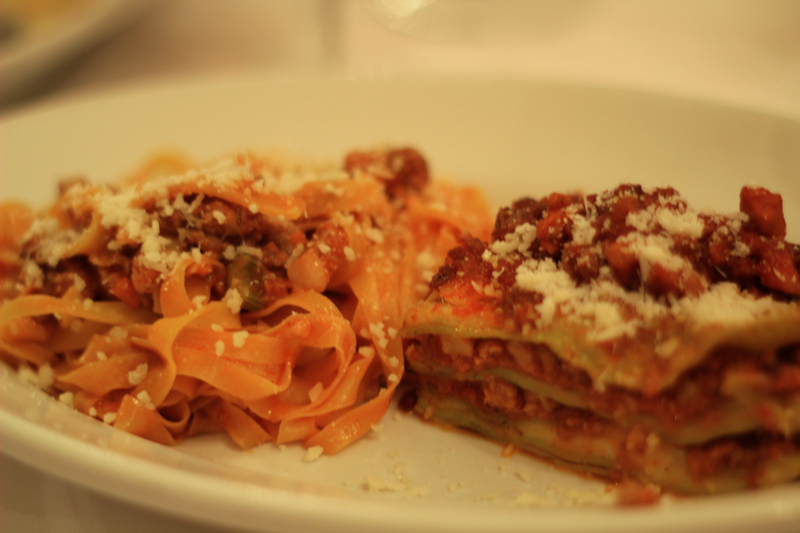 Same goes for your afternoon caffeine fix…cappuccino is simply not done. Only espresso.
They are serious about their food.
Architecture
Considered one the most picturesque cities in Italy, Bologna is nicknamed "Bologna the Red" for its red and orange roof tops which line the landscape.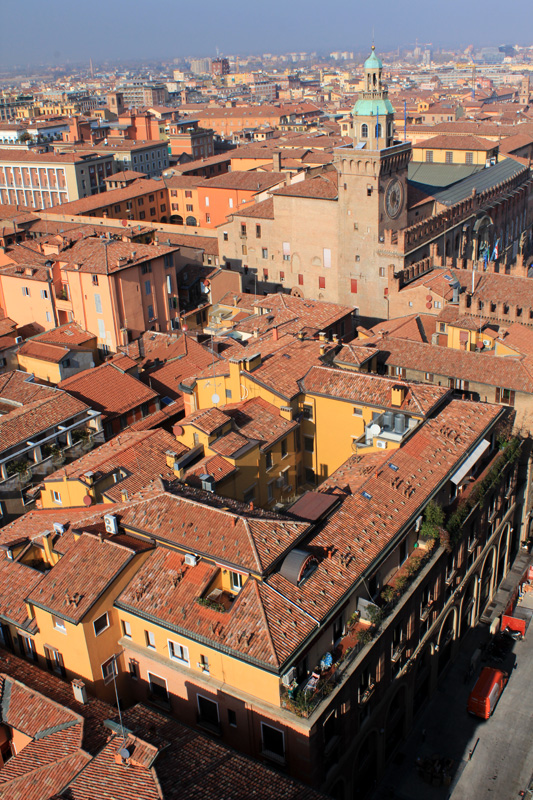 The city's landscape also is speckled with bell towers and Bologna is renowned for its bell ringers.
Although, our favorite part was walking through the 40 plus kilometers of porticos. They allow for constant exploration in rain, snow, or excessive shine, and also contain some intricate designs to admire.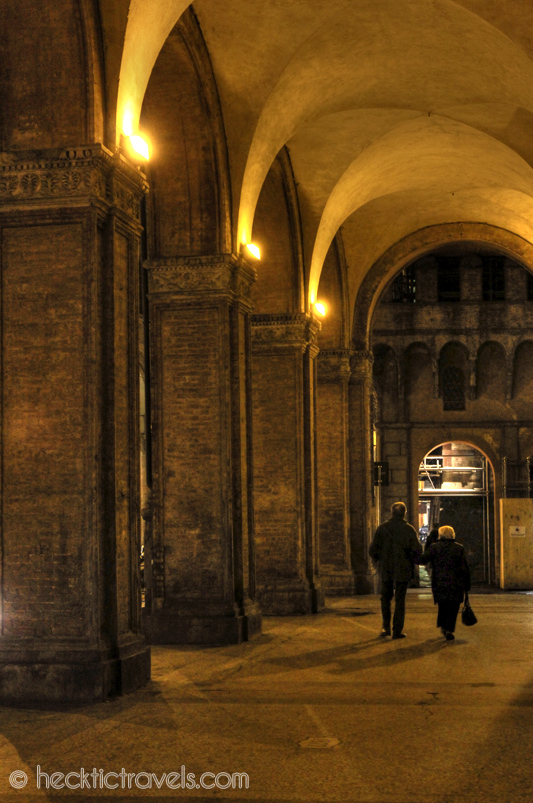 Wait! Even more food
Noticing a pattern here? Not only did we expand our knowledge of food in Bologna, but our waist lines most definitely widened a bit as well. We indulged in two more specialties – tortellini and tortelloni. Tortellini is generally served in broth as a starter or first meal dish. Tortelloni is of course the bigger version, generally stuffed with a meat or cheese and/or spinach.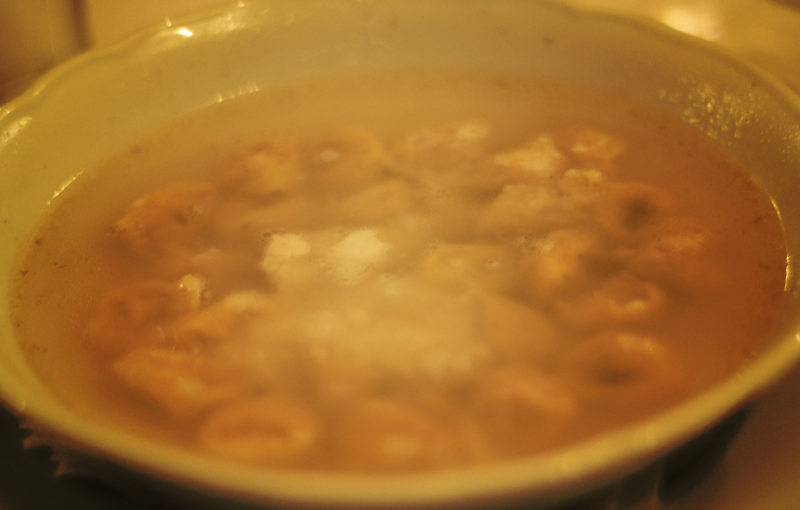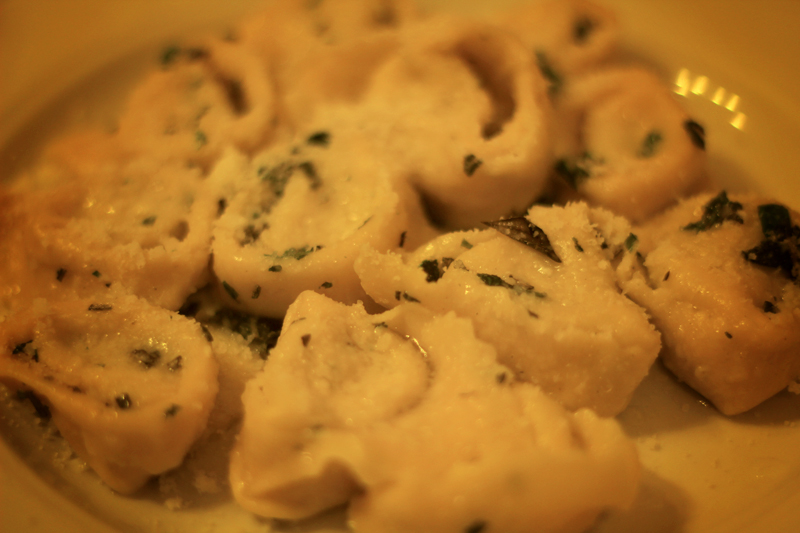 Need any more reasons to go to Bologna?
How about this – Bologna sits in the center of Italy, and is an easy jumping off point to many of the other famous spots. Rome is only 2 hours away by train, Venice is less then that, and Florence is mere minutes. The more popular (and thus more expensive) tourist cities are just a quick trip away.
And when you return from a hecktic day away, you can leisurely gaze upwards as you stroll through the porticos, listen to the melodies of the bell towers, and eat a dish (or five) of the best food on the planet.
So, we have to ask…

Why aren't you in Bologna?

**********
Many thanks to Giorgia at the Bologna Tourist Office for showing us all the amazing things her city has to offer. Also, big thanks to Hotel Porta San Mamolo for complimentary stay while in Bologna. Please click here for our full hotel review.