"What language do they speak in Wisconsin?" asked Grace, my seven-year-old niece, when I proposed that she come with us on our next adventure.
"English, sweetie," I responded, "It's not that far. Wisconsin is in the United States." She snuggled in closer and we went back to watching Toopy and Binoo.
It wasn't long before we were set to leave again. And I desperately wanted to steal her away.
*****
When we got home from our first year of travel around South America, Avery and Grace ran to me with open arms and excited squeals. There was no question that Avery would, thanks to the close bond we've always had, even if he was fourteen at the time. Grace, only five years of age, surely remembered me, but likely just ran screaming because her idolized big brother did.
Katie, only two and a half, hung back. She shyly let me hug her, but not with an all-encompassing squeeze as the others did. She stared as if a bit perplexed and wary. After the first few minutes, she finally approached me and posed a statement as question: "But Auntie Dade, you were in the computer?"
At least I got that much. Thank goodness for the modern wonder of Skype.
*****
On our second visit home, a quick swoop in after Honduras and before Ireland, we were greeted enthusiastically. They all understood that our time together was precious and that we weren't a permanent fixture (their parents had told them that we were Explorers on great adventures). Grace delivered another one of her great one-liners: "I want you to stop exploring and stay here for 99 sleeps," and swiftly broke my heart in two.
On this, our third visit home since beginning our vagabonding ways, we stayed a little longer. We jetted around the province a bit but most of the time we were nearby and visited often. Although beset with their busy lives, we snuck in as much time as we could. We got to know them better, to witness their maturity in our absence over the past fourteen months.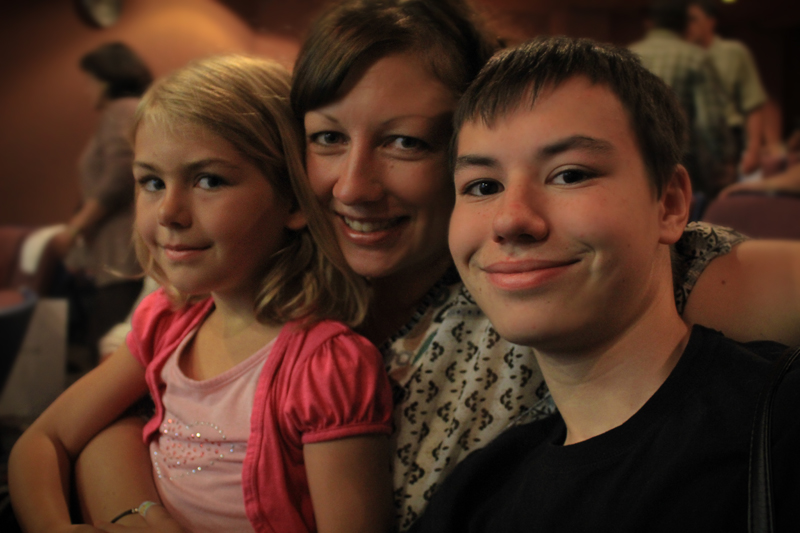 My nephew is clearly in those uncomfortable teenage years, but with a penchant for drama and the arts. I want to walk him through it all, holding his hand, and sit front row at every performance. I want to tell him that yes, high school sucks, that the next couple of years probably will. But that soon we will take him somewhere to see tigers, like we promised, as celebration for getting through it.
My nieces just took all I gave them. The kiss attacks, the tickle attacks, my constant desire to braid their hair. Katie, now 5, constantly asked to lay across my lap so that I could draw on her back and she could guess the shapes, numbers or words. Grace constantly amazed me with the pure agility of her body and mind.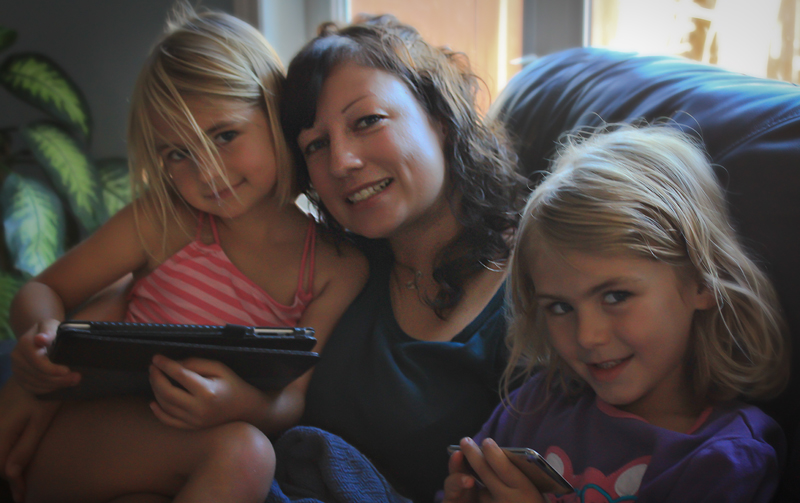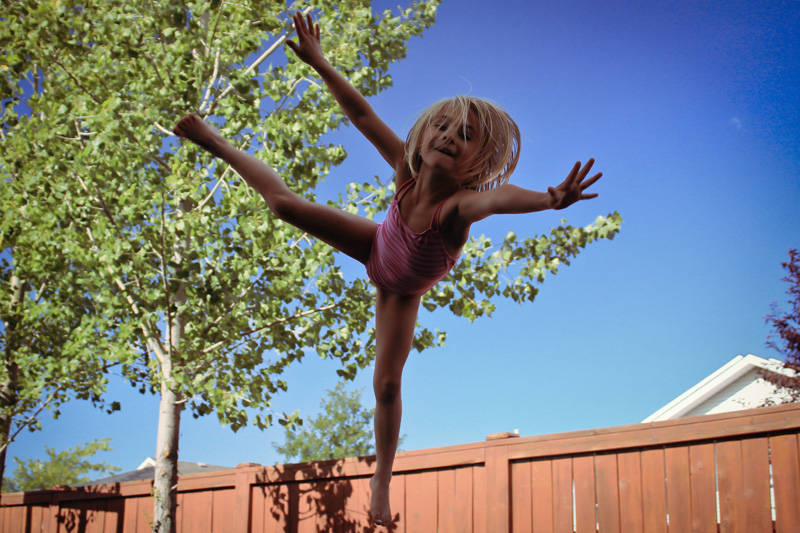 I savoured every minute, and I hope they did as well. I want desperately for them to remember me for more than just being a face on the computer.
*****
"Your flight is on Monday?" Katie asked, "So you can come over on Tuesday?"
"No honey, sorry, we'll be gone for awhile."
This goodbye part has become infinitely harder.
My only hope, and the thought that keeps me warm and tells me it's okay to be away from them, is that they will grow up talking about their cool aunt and uncle who traveled. That they'll remember our tales about playing with monkeys in Ecuador, watching the sunrise in the Sahara, and of the magic within the country of Jordan (which they instinctively recollect because they also have a cousin named Jordan).
And that they will reap enlightenment from it: that they will know their dreams are worth chasing, and just as importantly, that the world is worth exploring.
I agonize as the travel-addicted relative who only has this to offer instead of being there to watch them grow up. But hopefully they'll understand sacrifice, too.