Finding France in South America
Words and Photography by Alison Cornford-Matheson
For the next several months we are welcoming guest bloggers to our site (because of this), and we are so pleased to have Alison contribute the first post. When Pete and I first began our travels, we spent almost a year roaming South America, but French Guiana was one of the few countries we didn't visit. I learned so much from Alison's post and am now very eager to visit!
~ Dalene
I've always been pretty good with geography, but I'll admit, when I was offered an assignment in French Guiana, I had to look at a map. It wasn't hiding somewhere in Africa, with the Guineas, as I expected. It's found just north of Brazil in a trio of small territories known as the Guianas. On the north-west, it borders Suriname (once called Dutch Guiana) which is in turn beside Guyana (once British Guiana). To further compound my confusion, my assignment was from France where the territory is called Guyane.Once I had sorted out the name game, I had to wrap my head around what French Guiana is. Hint: It isn't a country. French Guiana is an overseas department of France. This means it has all the rights, duties, and privileges of departments within continental France but is located elsewhere. The currency is the Euro, and the official language is French, yet it is on the other side of the Atlantic Ocean and one of the gateways to the Amazon.
I've spent 11 years living in Europe and have travelled in France extensively. My week in French Guiana was my first experience with South America, and I had no idea how these two distinct cultures would merge into one territory, but I was excited to find out.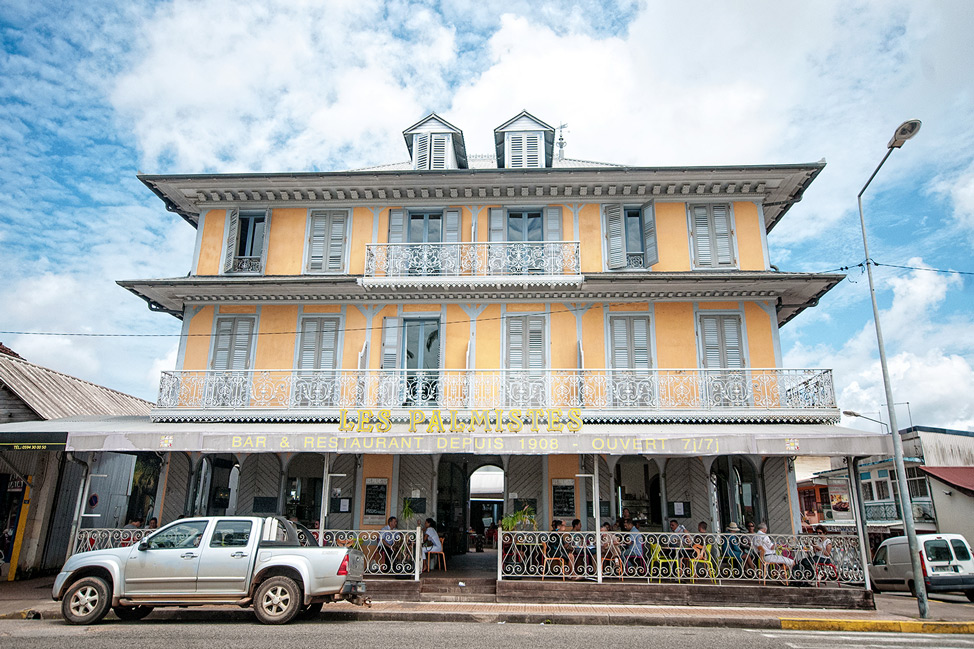 Getting to French Guiana is easy and cheap – if you live in France or can get to Paris easily. France subsidises flights to all of its overseas territories. You can catch a direct 8.5-hour flight on Air France from Paris to Cayenne, French Guiana's capital city, for less than most flights to North America. Outside of France, there are few direct flights. Unless you're travelling from Brazil or a few Caribbean destinations, chances are you'll be routeing through Paris anyway.
Touching down at Cayenne's Félix Eboué Airport, the atmosphere is much more 'South America' than it is 'France.' The air is hot and humid, and lush vegetation surrounds the small airport. But signs of France aren't long coming. There are literal signs on the highway, identical to those on the highways of continental France. Approaching Cayenne we drove through a business park filled with all the same big box stores, brand names, and giant roundabouts you find outside of any French city. It was so typically French and yet so 'other' – a theme I was confronted with again and again during my week-long stay.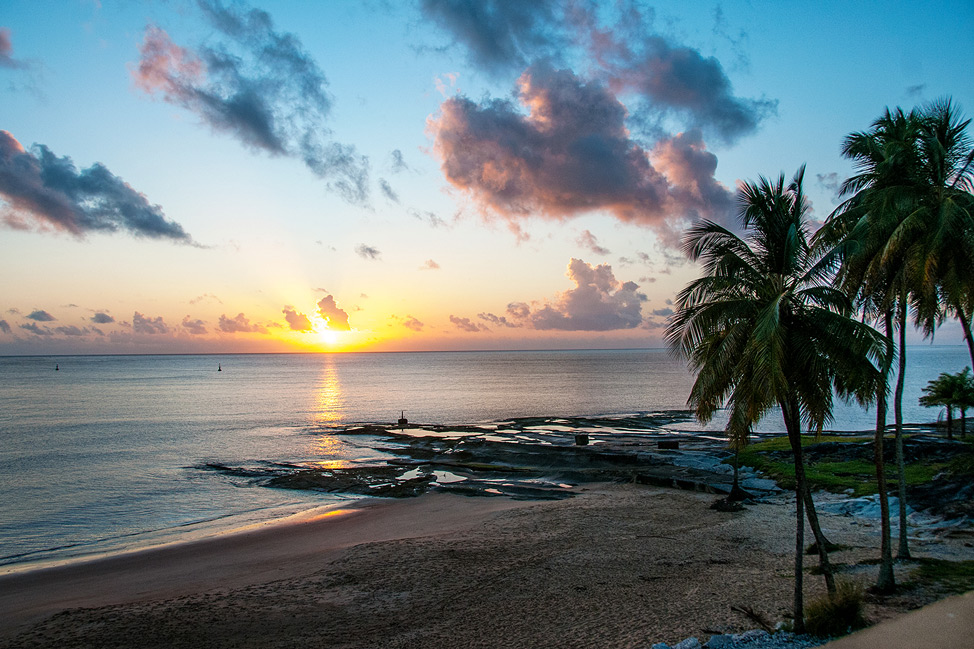 Here in Canada, we love to refer to ourselves as a 'melting pot' of cultures. While we are a multicultural country, we've got nothing on French Guiana. Before Europeans arrived in South America, there were six distinct ethnicities, known locally as Amerindians. The Arawaks, Palikurs, Kakin'a, Wayanas, Wayampis, and Emerillons still currently represent around 4,500 citizens of French Guiana's population of 250,000. When the Europeans arrived, they came for the slave trade, adding both Caucasian and African blood to French Guiana's melting pot. Over the following decades, waves of immigrants and refugees arrived from China, Laos, Haiti, India, and beyond. Unlike in many societies, these newcomers didn't stay confined to their ethnic groups. They mixed, mingled, and intermarried in such a way there is truly no one 'look' to the French Guianan people. These combinations of cultures are known locally as 'Creole,' and the majority of the territory's citizens fall into this category.Of course, as each new wave of immigrants washed up on French Guiana's shores, they came bearing their own customs, traditions, and foods. I believe the fastest (and tastiest) way to get to the heart of a culture is through its culinary traditions and French Guiana offers a cornucopia of flavours. Cayenne's central market is brimming with exotic fruits and vegetables grown and foraged locally. A small fish market sells the catch of the day and seafood is a feature of most restaurant menus. Deciding where to eat in French Guiana is a delicious proposition. In Cayenne, you can find everything from casual pubs and food trucks to fine dining in the French tradition, while in the rural areas there are still restaurants specialising in 'bush meat' (wild game) and family-style meals.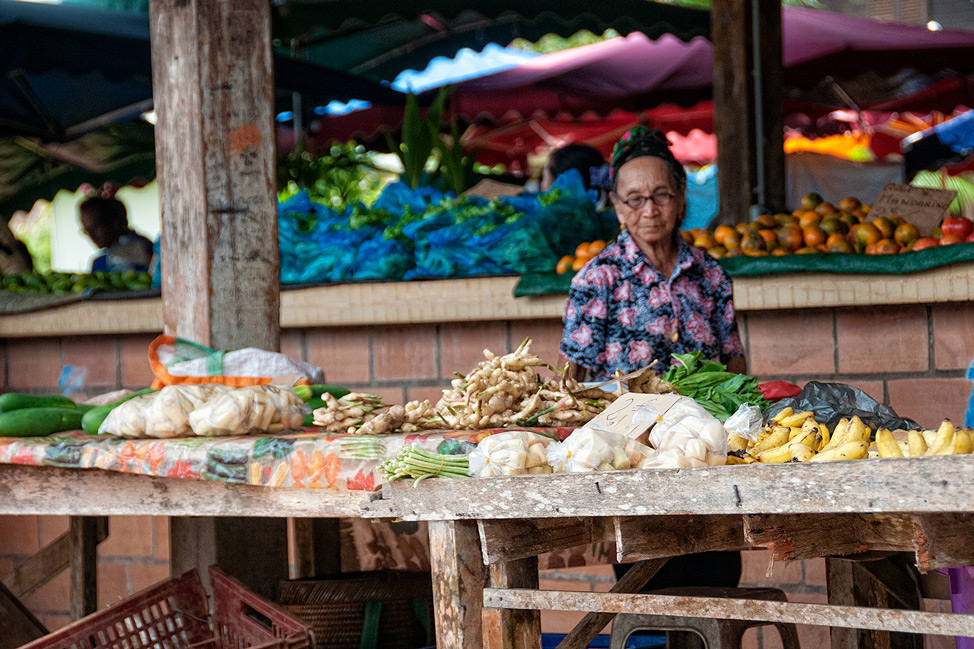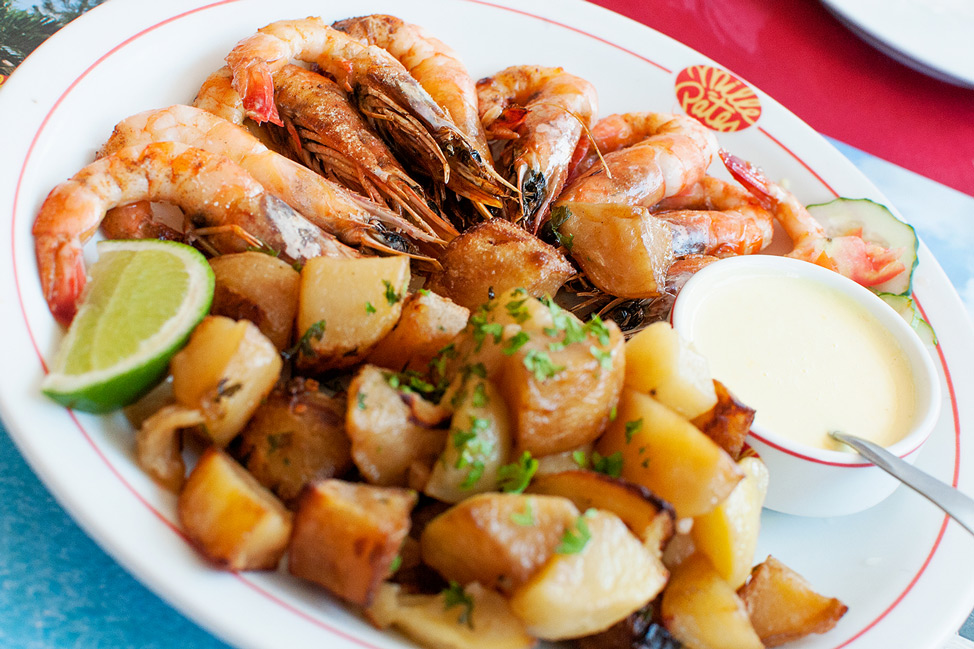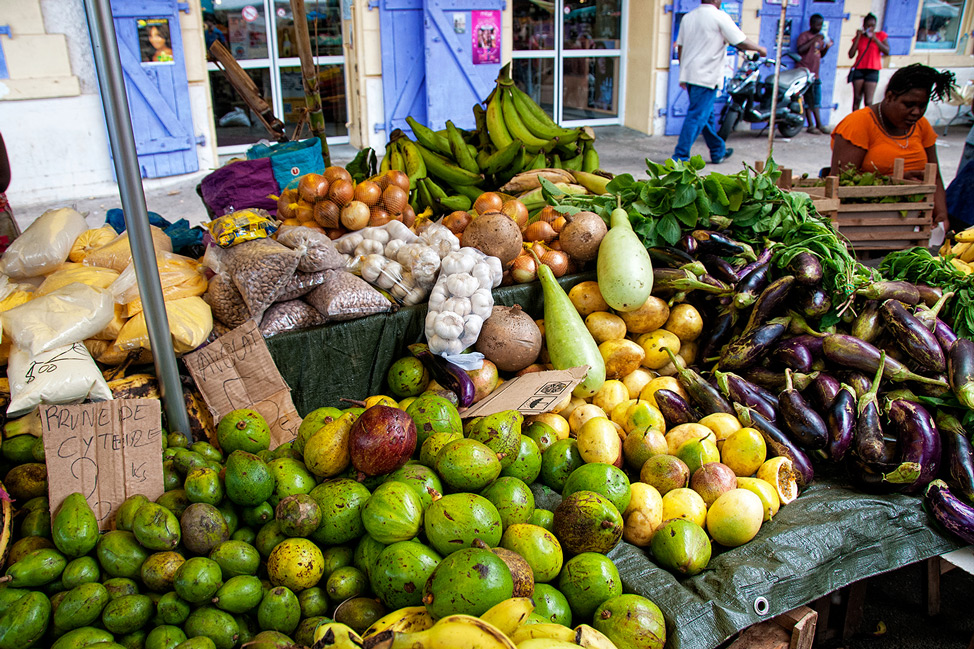 For me, though, the most surreal food experience was taking a traditional long boat deep inland to Cacao for a bowl of soup; not a French soup, not anything remotely South American, but a steaming bowl of Asian noodles. The village of Cacao was settled by Hmong refugees from Laos in the 1970s. They found the hills and forests of inland French Guiana much like their homeland and began farming on land the locals left as too difficult to cultivate. The community grew and prospered, and the village remains primarily Laotian. Each Sunday, people come from all over the territory by boat and by road to visit the small market filled with produce and Laotian handicrafts – and to get their giant bowls of spicy noodle soup.
Even in tiny, primarily Laotian Cacao, there are still reminders you're in France. Like all cities, towns, and villages in French Guiana, Cacao has a small outpost of La Poste, France's post office. All communities have a French government structure and the infrastructure that goes along with it. Children go to schools on a French curriculum, and the French gendarmes (or police) protect the territory.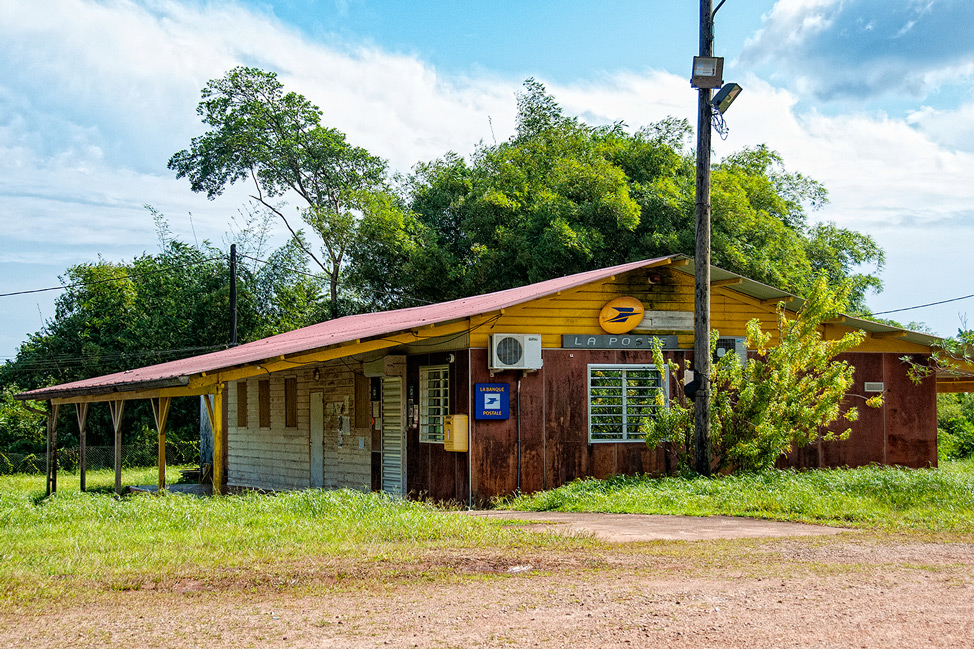 Despite the constant barrage of cultures in French Guiana, it's impossible to forget where you are geographically. Even when you're in the heart of Cayenne, the Amazon forest is only a short drive away. In fact, leave any of the main cities or the N1 highway that hugs the coast, and you're in it – THE Amazon. Spend just a few minutes in this steaming, thriving, thrumming expanse of forest and it's easy to see why it's called the lungs of planet Earth. There are moments it seems you can actually see oxygen being created. The air is dense and rich and everything is alive.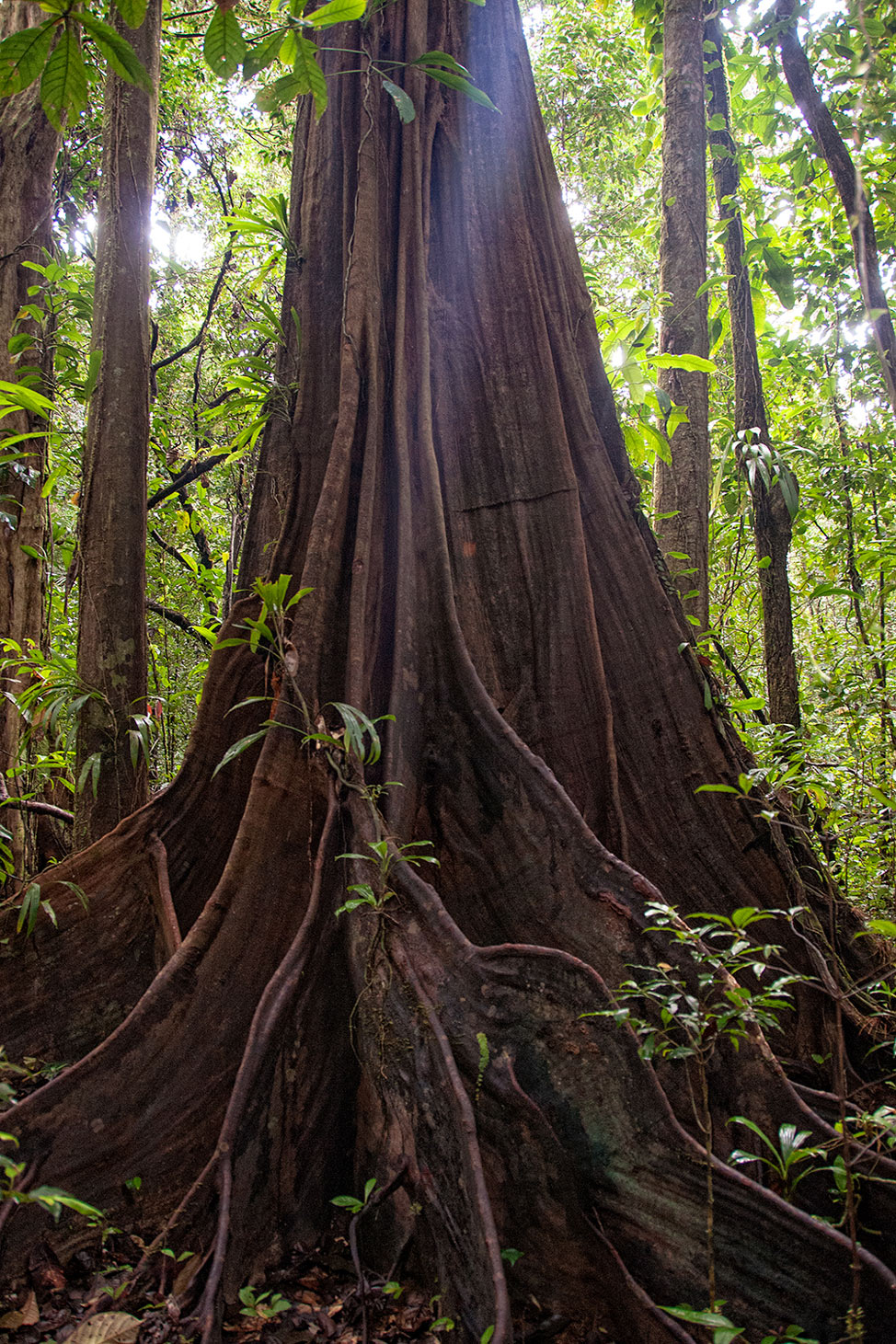 If French Guianans are a diverse lot, their variety of ethnicities can't hold a candle to the diversity found in the forest. From big cats like jaguars and ocelots to tapirs and capybaras, there are 53 species of mammals alone found in French Guiana's smallest natural reserve, Réserve Naturelle Régionale Trésor, less than an hour's drive from Cayenne.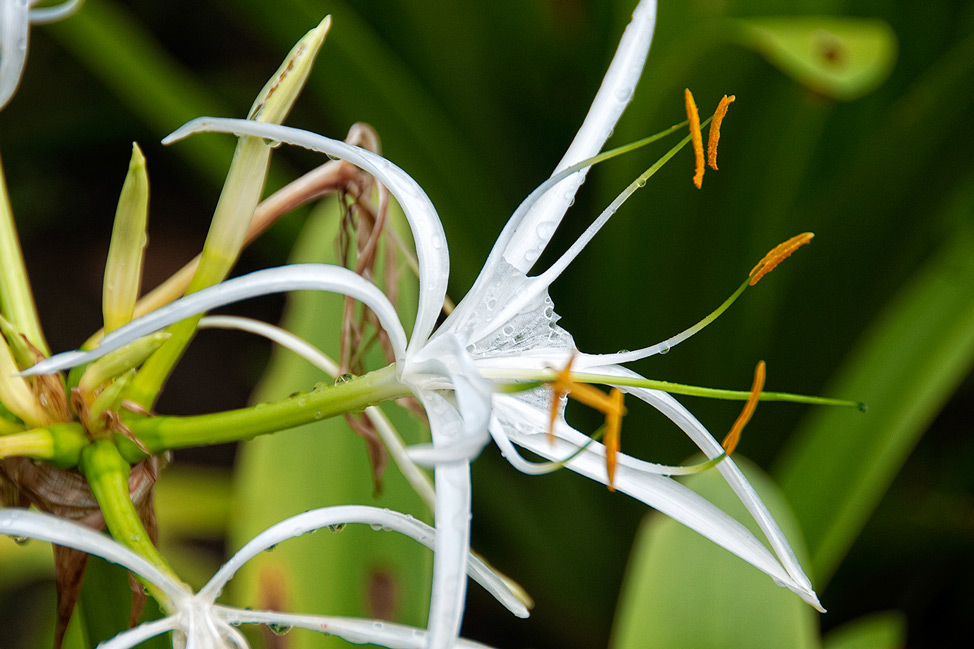 That's to say nothing of the colourful birdlife. One of the (many) highlights of my trip was driving along the main highway with my local hostess, while three large colourful birds soared past. Seven species of Toucans are found in French Guiana, but they are rarely spotted outside the jungle. My hostess hadn't seen them herself outside of the local zoo and rescue centre.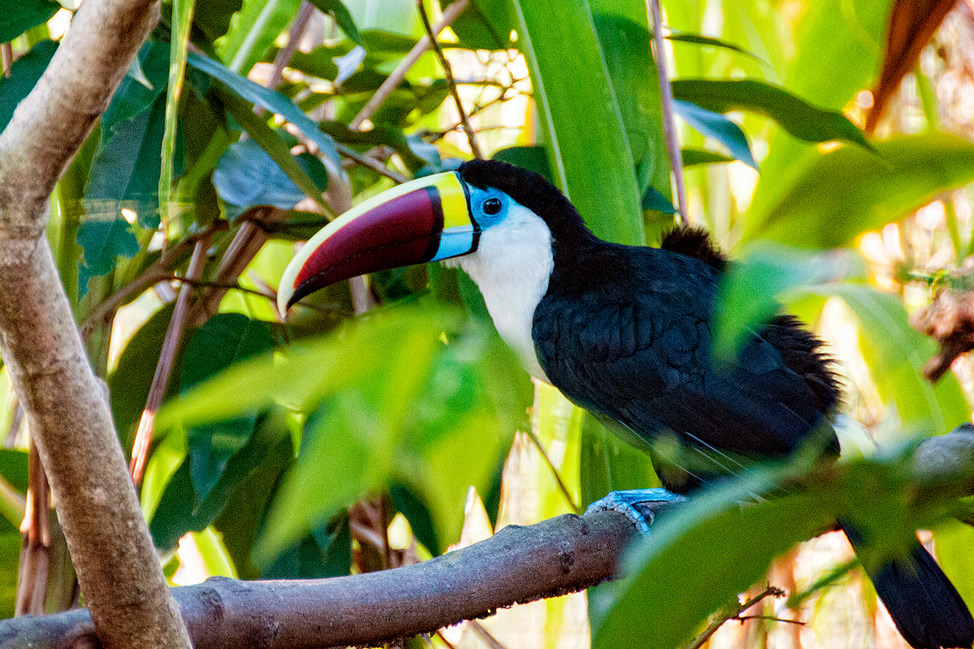 If all the diversity of our natural Earth-bound world isn't enough, there is one more element of French Guianan society that is literally out of this world. Back in the 1960s, French Guiana was chosen as the site of Europe's primary space centre and is where Europe's satellites are launched into orbit. My visit happened to coincide with a shuttle launch, and I was fascinated to see the level of technology and infrastructure that goes into getting our GPS and weather tracking systems into space – all from this tiny French territory in South America.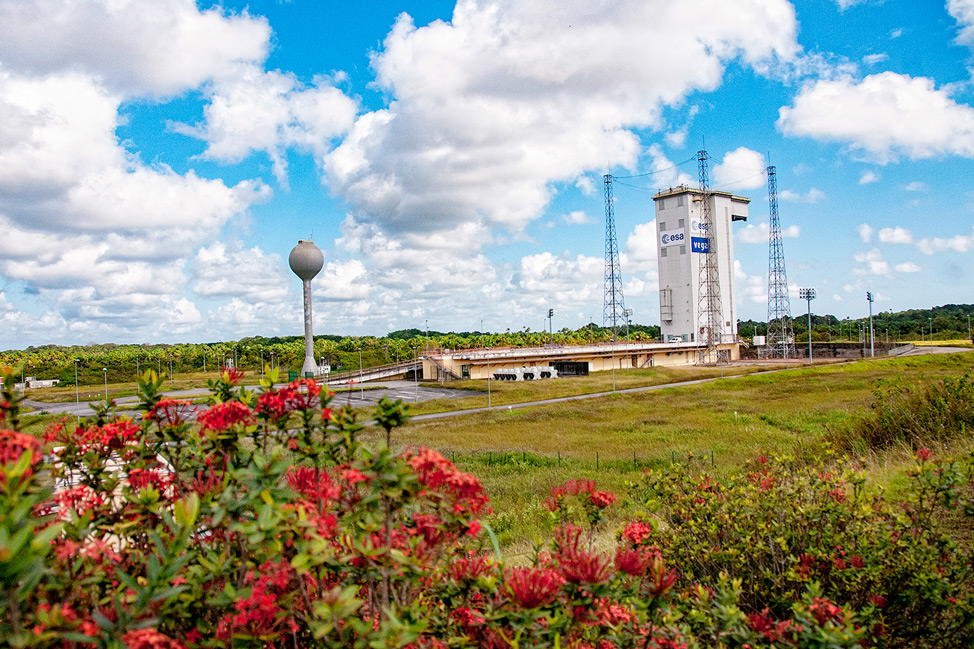 So while French Guiana is technically both South American and French, its culture, nature, history, and cuisine is uniquely, perfectly French Guianan and unlike anywhere else in the world. It's well worth the effort to visit and experience it for yourself.
author bio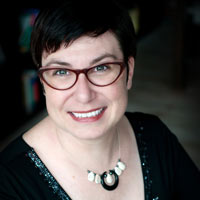 Alison Cornford-Matheson is a Canadian travel writer and photographer. During her 11 years living in Belgium she founded CheeseWeb.eu, a website focused on slow travel, slow food, and slow living. In 2015, she and her husband, computer guru, Andrew, packed up their 2 cats and left their busy life in Brussels to live full-time in a motorhome. In addition to CheeseWeb, Alison writes and photographs for a variety of travel publications and has published The Foodie Guide to Brussels. She and Andrew are currently exploring Canada in their motorhome, Yeti. You can follow their adventures on Facebook, Instagram, and Pinterest.