Review: ALT Hotel Toronto Pearson
Words by Dalene Heck / Photos by Pete Heck
After 18 hours of airports and airplanes, the ALT Hotel Toronto Pearson was a welcome sight.
Getting There
The hotel is very close to the Toronto Pearson international airport and at the moment can be reached by a free bus shuttle, which takes under 10 minutes (big bonus considering that we were half-asleep). Once the light rail transit is complete (expected 2015) you will be able to get to the hotel conveniently by rail.
The Hotel and the Concept
Stepping into the hotel we could immediately feel how cool it is. The very open lobby is equipped with a pool table, a bar for drinks and snacks, and comfy lounge areas. The art and decor is very hip and the hotel has taken social media to the next level. It has created a collective mural of Instagram photos from a contest called ALTExpo. The top photos submitted were printed for the mural and then flat panel screens embedded behind the mural will display a live feed of photos of photos that are tagged with the #ALTexpo hashtag.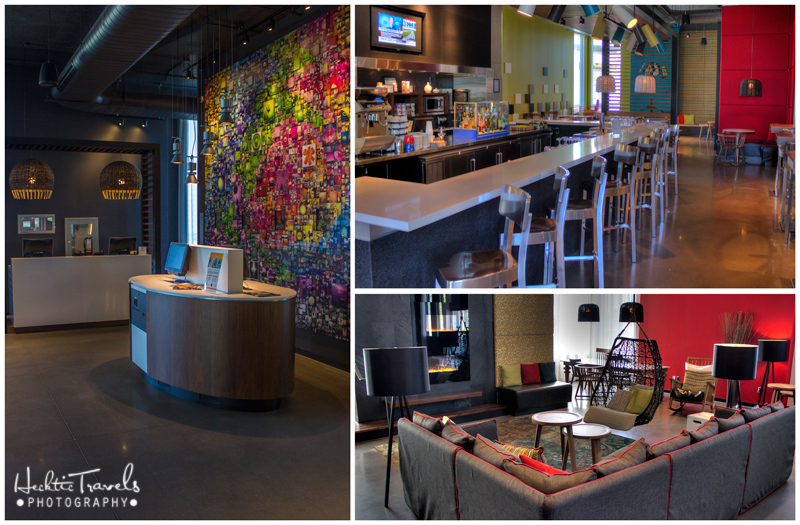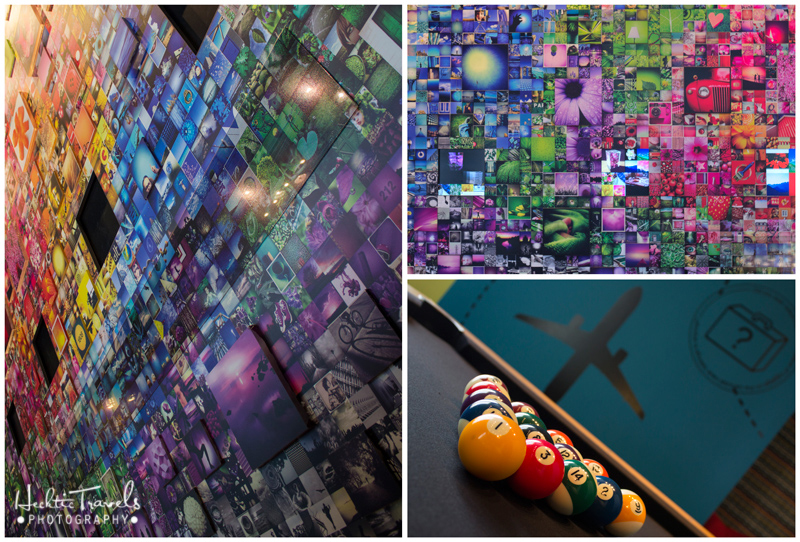 ALT Hotels is proud of their "We Do Less" campaign. Their ads put a positive light on the less. Some of the fun ads we saw were:
"We don't have a bellman, but we do have a versatile and helpful staff."
"We don't have a pool, but we do have a pool table"
"We do less. Only the basic luxuries."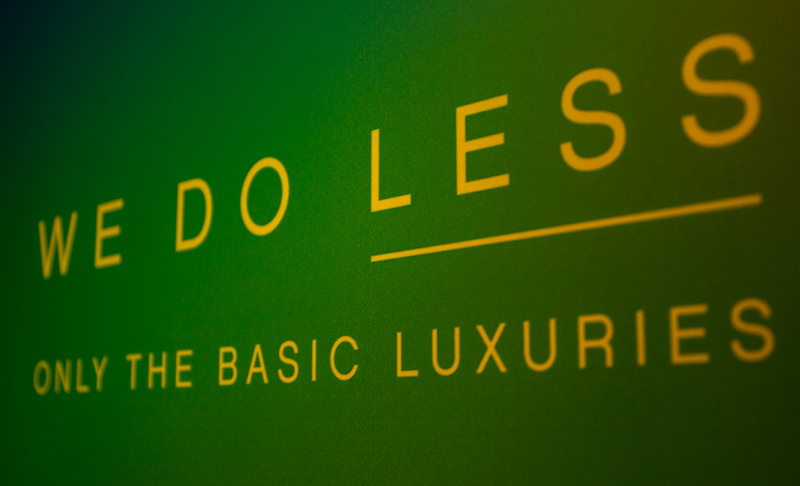 We absolutely love this concept. We carry our own bags. Rarely do we use a swimming pool. And it's the basic luxuries that matter the most. The hotel has seemed to figure out what the traveler needs versus what every other hotel is doing just because. That way they keep their overhead costs low and can offer very reasonable rates to their guests.
The hotel is also extremely conscious of the environment and is taking steps to reduce waste in any way. Some of the initiatives include:
– Geothermal heating and cooling
– Detection light sensors in hallways
– Guest room toilet with dual flush option (3 or 6 litres per flush)
– A completely smoke free environment
The Rooms
After our very long travel day, our aching bodies were screaming for a bed. We couldn't get our key to our room fast enough. The bed was perfection: duvet filled pillows, goose down duvets, pillow top mattress. We were asleep in minutes.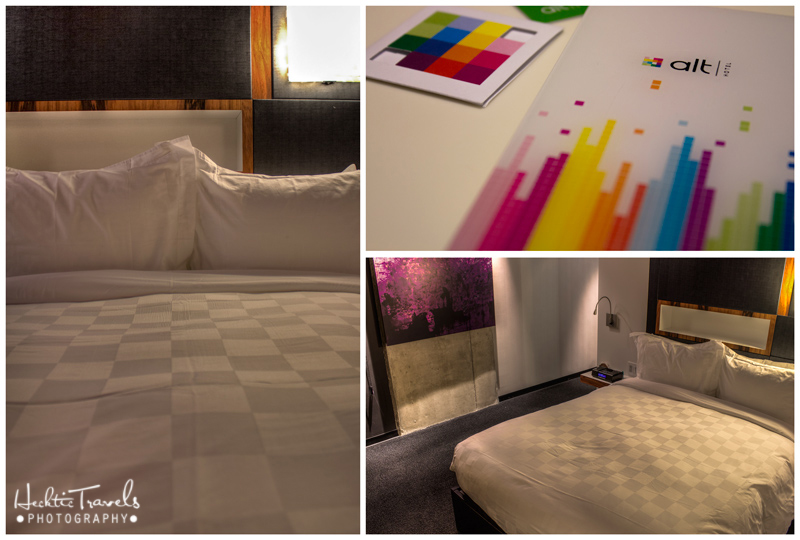 When we awoke in the morning we saw how beautiful the room was, with a high ceiling and luxurious bathroom. But what we thought was really nice were the little things:
– multi plug devices to link hard drives or laptops to the large screen to watch tv
– free wireless internet
– Fruits and Passion soaps, creams and shampoo.
– iPod music and charging station
Overall
We thoroughly enjoyed our stay at the ALT Hotel Toronto Pearson. The staff were very helpful and answered any question we had. The rooms were extremely comfortable. They are listening and implementing embracing what travellers truly need and taking steps to really differentiate itself from its competitors. It truly is an "alternative" to the other hotels we have stayed at.
ALT Hotels plan to open locations in Halifax, Montreal and Winnipeg in 2013-2014 and we are looking forward to our next stay with them.
**We were invited to stay as guests at ALT Hotel Toronto Pearson, and as always all opinions are our own