This is Not the City We Knew
Words by Dalene Heck / Photography by Pete Heck
It started on our last visit to Calgary, just over a year ago, when we noticed a change. Led by a dear friend, we wandered from Kensington across to Prince's Island and back. It was a leisurely stroll as the leaves were changing and many families were out enjoying the riverside on a warm day.
Pete and I had lived in and around Calgary for over fifteen years but had neglected to enjoy the city in this way. What we had previously known of the downtown core was solely the maze of lofty skyscrapers that loomed just to the south. We never thought much of visiting the city's heart outside of office hours – we were like so many others who served their cubicle time and then retreated to the suburbs. To us, being downtown meant only the stress of looming deadlines, navigating networks of overground tunnels to move from one meeting to the next, of congested traffic in getting to work, and the vacant streets seen when leaving the office far too late. We rarely witnessed this charismatic side to it – we never observed the core so carelessly pleasant and alive.
As we aimlessly sauntered on that sunny day last fall with our local friend, getting our own personal Calgary tour, we talked often about the city's vibrant music scene, which we had not been apart of when we lived there. Other friends were raving about the diverse foodie paradise the city had become, of which we also knew nothing of.
Was Calgary changing, or were we?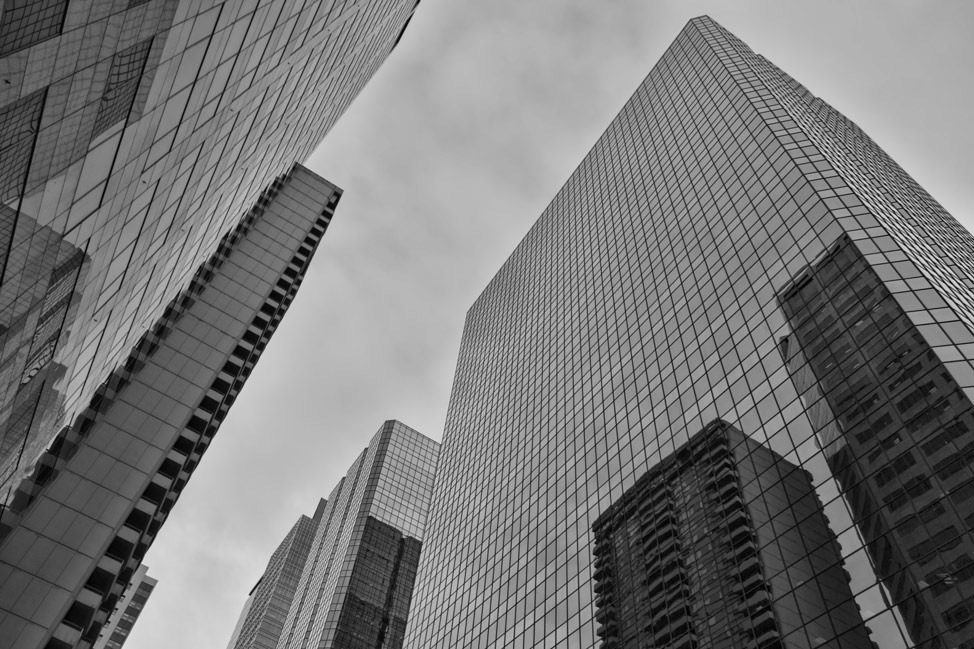 *****
"Is that wind?" I asked Pete about the faint rushing sound heard even from behind our thick window on the 26th floor.
It wasn't. It was instead the flow of traffic, a slew of commuters pouring into the downtown to begin their day in Canada's second largest home to corporate headquarters. That was the Calgary we knew, a sound that was all too familiar to us from having been one of the cars in that stream for many years.
But this time, our experience was to be different. Instead we rested inside, letting the traffic dissipate before embarking onto the streets. Armed with itineraries to guide us through the food and art scene, we were striking out on our own to hopefully see our old home city in a new way.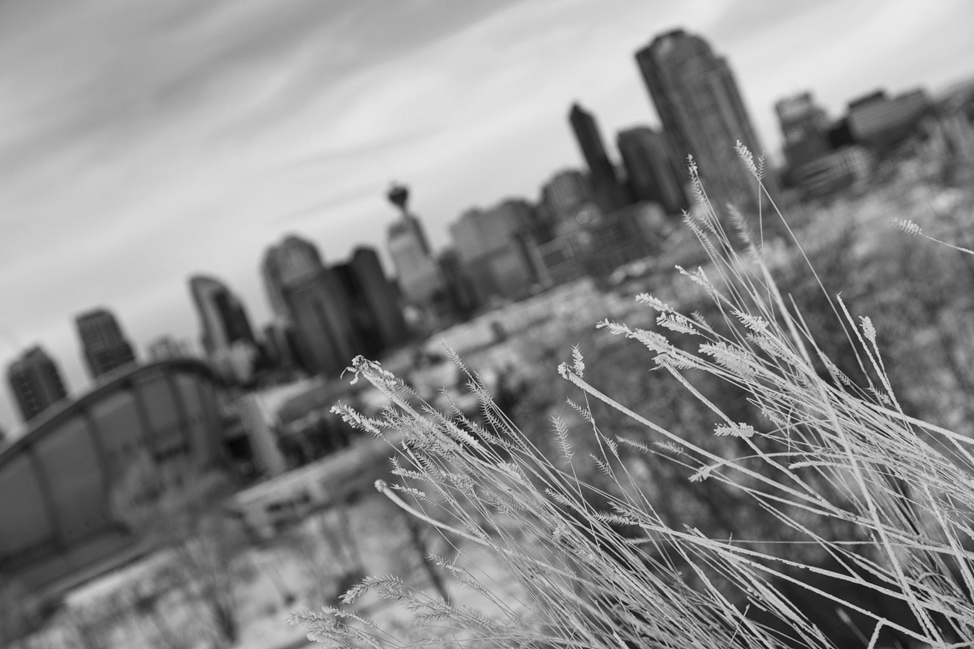 The food scene in Calgary is new (we know this much for sure).Gone are the days of choosing between a couple of steakhouses for dinner. In the past five years new restaurants have popped up at an enthused pace, with a strong focus on local ingredients, drawing big attention from across the globe for the renewal.
We couldn't keep up with the choices offered on our itinerary and by local readers who enthusiastically wanted to show off their city. We suffered on four to five meals a day, and indulged heartily on local craft beers. While Alberta was previously (and very disappointingly) barren of all but a few breweries which could be labeled as local crafts, new easement on rules for brewing has opened the door for smaller start-ups.
Keeping up with its Olympic history, Calgary has now become a city where chasing down local flavours could be declared sport.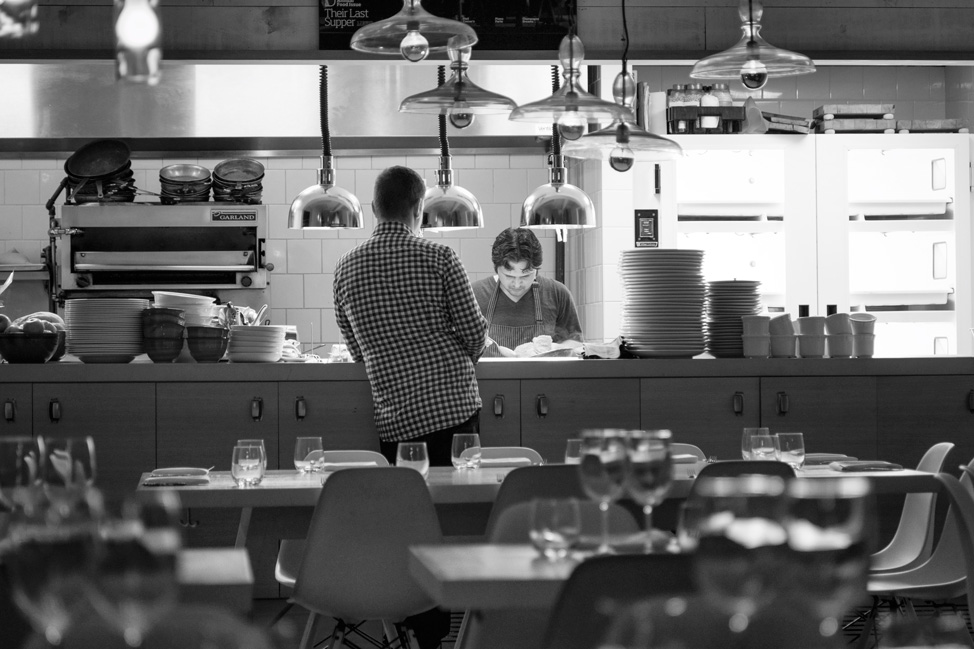 And the commitment to public art, that which existed but was definitely ignored by us previously, was noted by the New York Times in their declaration of Calgary as one of the 52 places to discover in 2014.
We tramped through snow to find Cracked Pot Foundations, one of the province's first modern art installations in 1964, and wandered the enormous and interactive mesh head (named Wonderland) installed last year. We hunted down an upside down church, the controversial Device to Root Out Evil, but it sat under cover for repairs. Several years ago it was first erected in Vancouver but was disputed as blasphemous, and on its move to Calgary, perhaps moved the city closer to being regarded as a major city for the arts.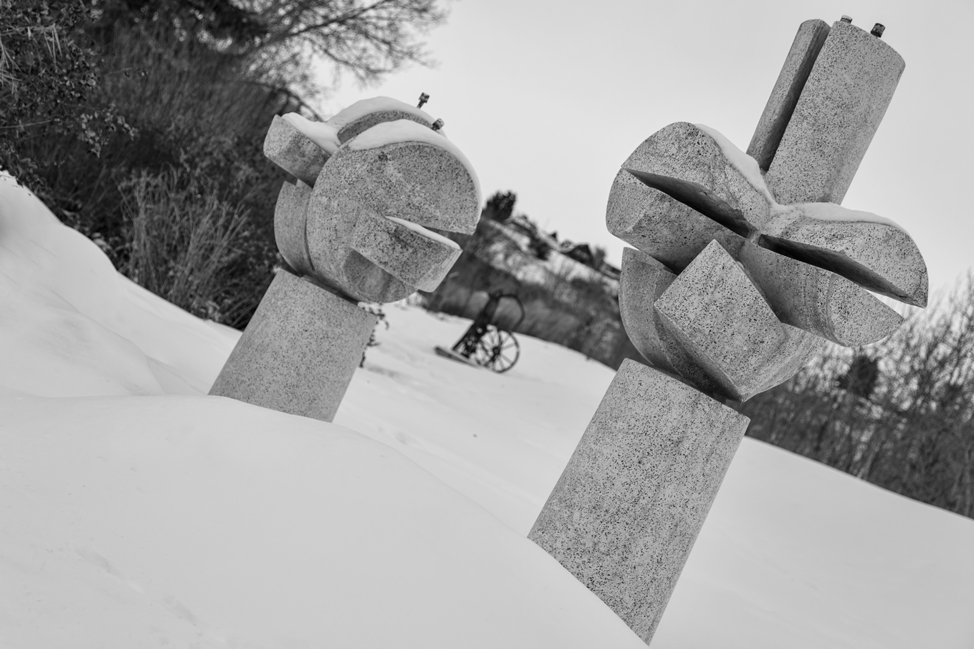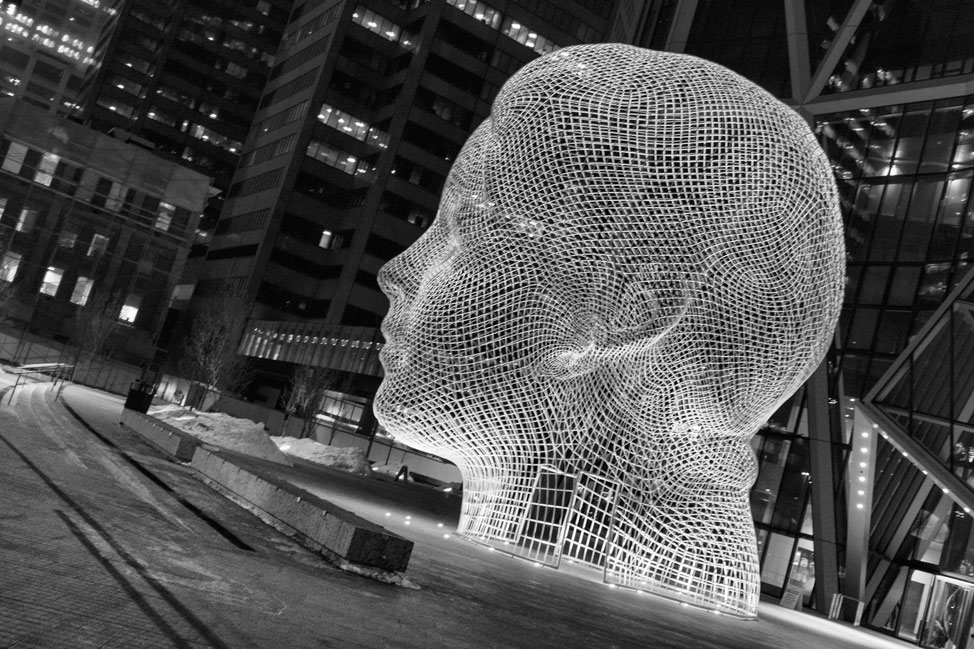 And it looks like the city is just going to keep getting better.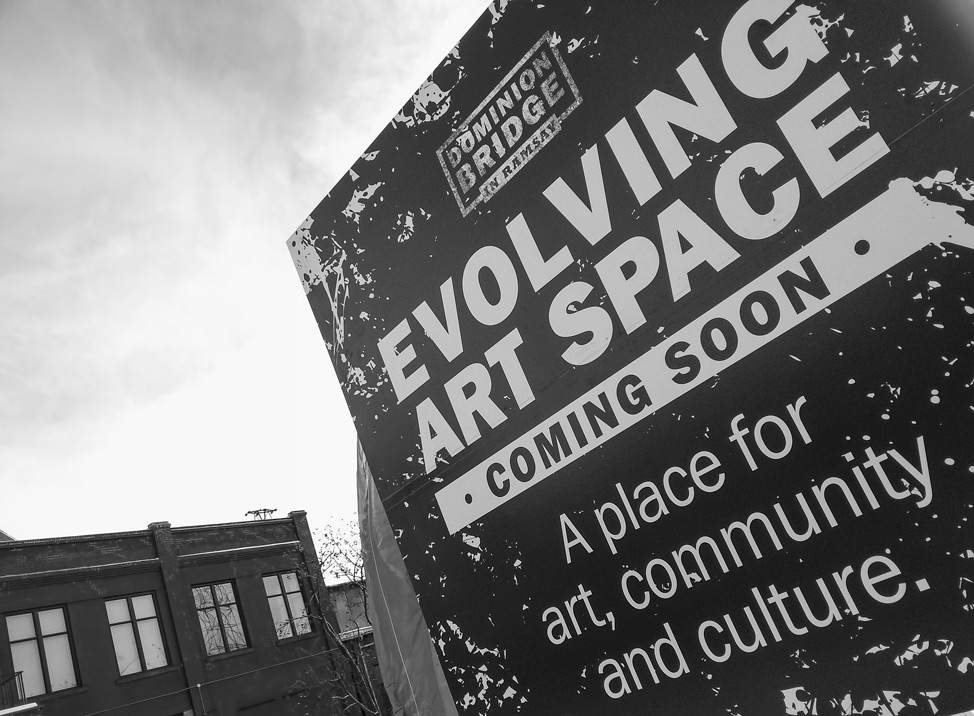 On a hot tip via Instagram (thank you, Calgarians, for being so active and forthcoming on social media!) we tracked down this, a replica of the world-famous Banksy, under the otherwise blank 10th street bridge.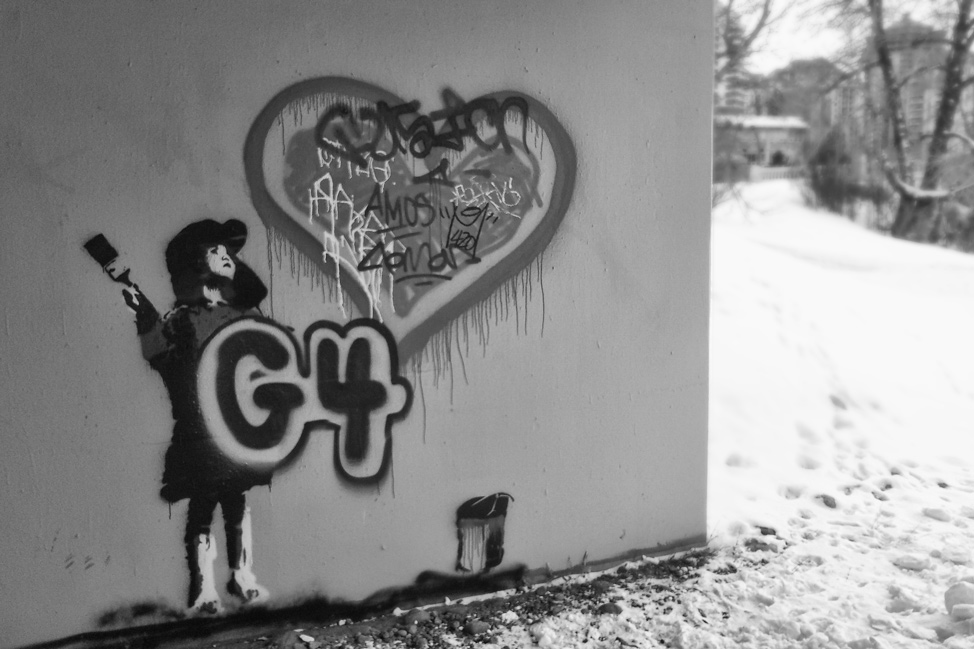 Nothing good ever stays here, was a comment left by another local Instagrammer, speaking to the graffiti which quickly overtook the simple stencil.
This is a statement we hope holds no truth. Distance, as always, allows for fresh eyes and a fresh perspective, and considering that both us and Calgary have changed in the years since we left, we've returned to find new appreciation. Turns out there are many reasons to love Calgary and many reasons to be in Calgary.
And we hope that these reasons are there to stay.
Which leaves us with the million dollar question – could we live there again?
Well, no, for two reasons:
(a) That would require settling down, and
(b) See (a).
But Calgary has definitely become a much more enjoyable place to visit.
(Click through to see our full Calgary travel guide.)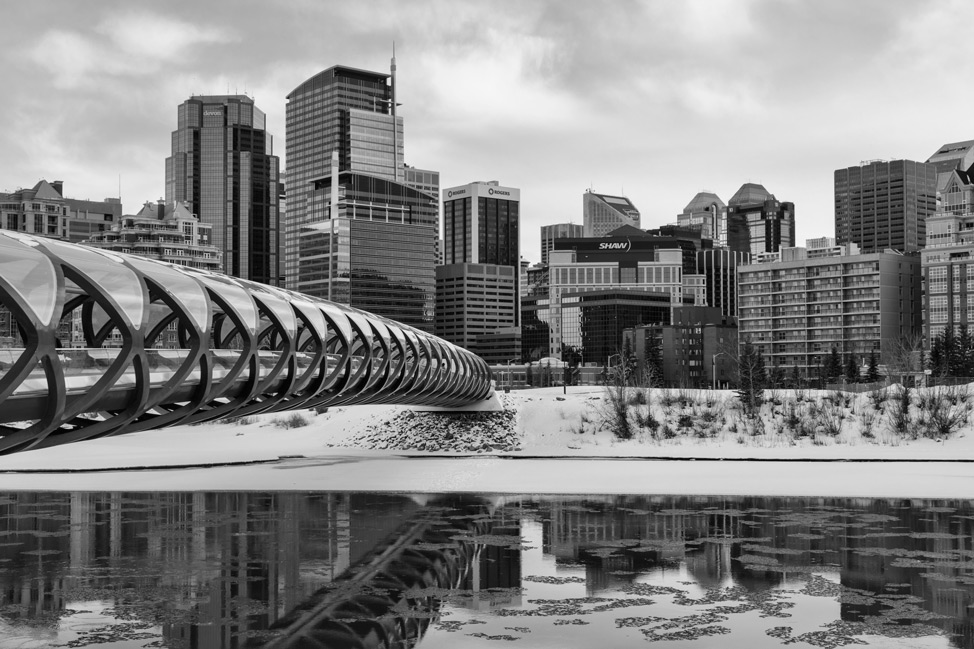 where we stayed
While from our 26th floor room we could hear the faint stream of heavy traffic below, we listened in the comfort of our studio suite at the International Hotel. We had all the quality amenities we could ask for, fast wi-fi, and a great location in the downtown core. The diverse and delicious complimentary breakfast was a big bonus.Many thanks to Travel Alberta and Tourism Calgary for their assistance during our stay. As always, all opinions are our own.