The Full Impact of Québec City
Words by Dalene Heck / Photography by Pete Heck
It is highly unlikely that I will now ever forget that Québec CIty was founded in 1608 by Samuel de Champlain.
If you had asked me a few weeks ago what I knew about Québec City I would have stumbled through an unintelligible answer and shown my ignorance of Canada's history. And you know what? I don't think I'm alone. Whether we can blame it on the education system or our own ignorance, I think Canadians typically do a poor job of learning about our own history and the importance of it in shaping North America's.
That would explain why I walked around Québec City in complete awe. I feel stupid to think it (let alone write it), but it wasn't until I stepped into this important city that I finally felt connected to my own history as a Canadian.
Now I know…
— About Champlain, "The Father of New France", who was the first to accurately map the coastline and establish settlements in the city he founded.
— Leading into the oldest commercial district in North America is the Rue Petit Champlain, the very first street in North America.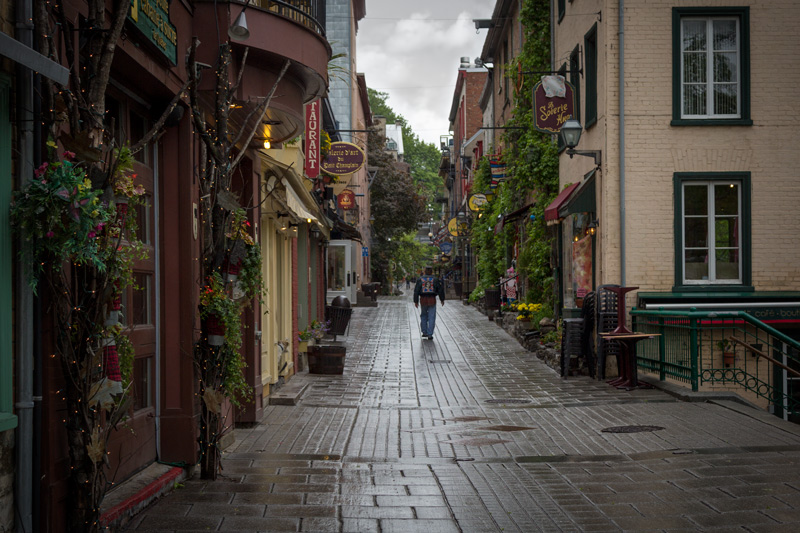 — This spot? It's where the Canadian anthem was sung for the first time in 1880.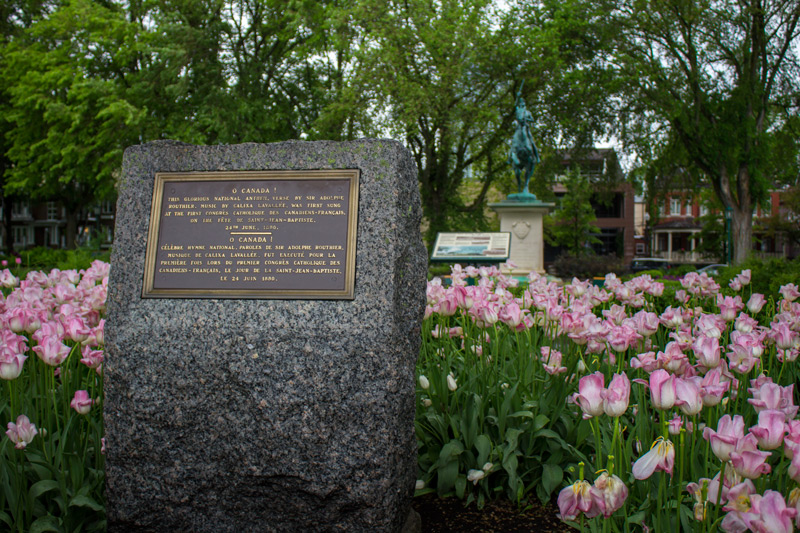 — Québec was an intense battleground for so many years. Between the French and the English, the Americans and the British, and so on, with the native Indians on either side of the fence at different times. Canada quite possibly could have become a part of America, or have remained entirely French. It was all decided there.
And so, so much more. The modern rules of hockey were born in Montreal, poutine in a couple of rural communities. The entire province holds so much of what we define as Canadian.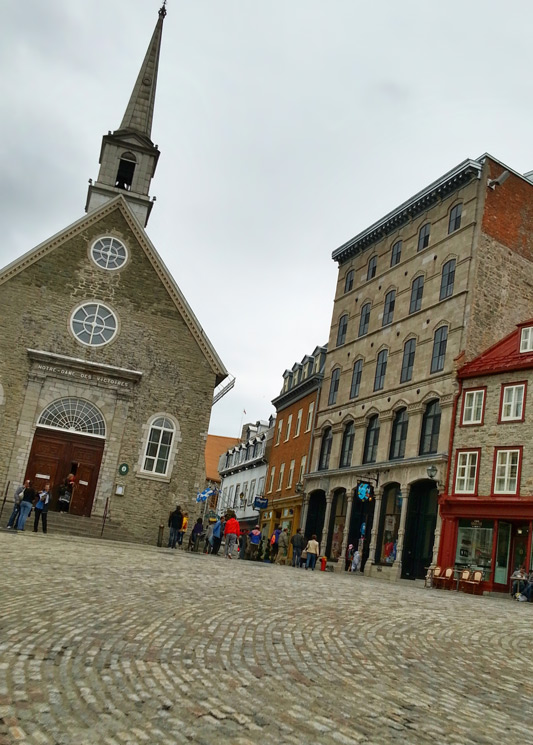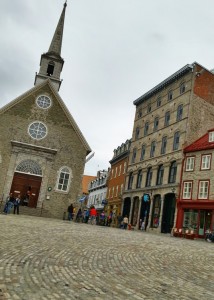 Spending but a few days there gave me such a sense of pride which I'm not even sure is fair for me to have. I'm not from there specifically, I don't even speak the local language that well. But I felt an inextricable pull to all of it, finally felt tied to my nation's history that sprouted from right there.
To be able to plant feet where great battles occurred that influenced the creation of our country, and to stand outside the Notre Dame des Victoires in the old city and envision the commercial center buzzing centuries ago had a profound impact on me. Some places wow me with their food, others with astounding natural landscapes, but none have hit my core quite like Québec City did.
Oh, and it is very pretty too, with a distinct European flair that is so unlike the rest of the country. And I firmly believe every Canadian should make a pilgrimage there to experience it.
*****
Our journey to Québec City was courtesy of Québec Region Tourism and Tourism Quebec . All opinions, as always, are our own.