Words and photography by Keph Senett
From my vantage point (the decidedly un-tropical climes of central Canada), Thailand was always a bit of an enigma to me. Like everyone else, I'd heard about the tourist trail along which scads of young backpackers tramped in search of wild and crazy times in the nightclubs of Bangkok or on the island beaches during full-moon parties. Frankly, this side of Thai tourism could not have appealed to me less. It alienated me, as an LGBT+ traveller on the far side of 40. I enjoy the bustling metropolis and sugar-fine sand and topaz waters as much as any gap-year kid, but I know no image of me on a lounger is ever going to end up on a brochure. And as far as LGBT+ identities are concerned, Thailand's reputation seemed mixed. As I understood it, the country was quite open about sexual identity and expression but I had concerns about sex tourism and the fetishization of so-called "ladyboys". While I suspected that there was another side to travel in the Kingdom, I didn't have occasion to seek it out.
As fate (in the form of an invitation from the Tourism Authority of Thailand) would have it, this June I got the chance to see Bangkok for myself. Brought in to participate in Thailand's first-ever LGBT Travel Symposium followed by a FAM trip—an itinerary designed for writers to familiarize them with a destination—for Canadians, I was excited for the opportunity to explore. What I discovered was a place full of revelations. I enjoyed appetizers served in delicate lotus petals, marvelled at the intricate mosaics and metalwork on temple walls, and fed hunks of bread to catfish from the side of a canal boat. Wonders were everywhere in Bangkok, in the art and the architecture, on my plate and on my palate.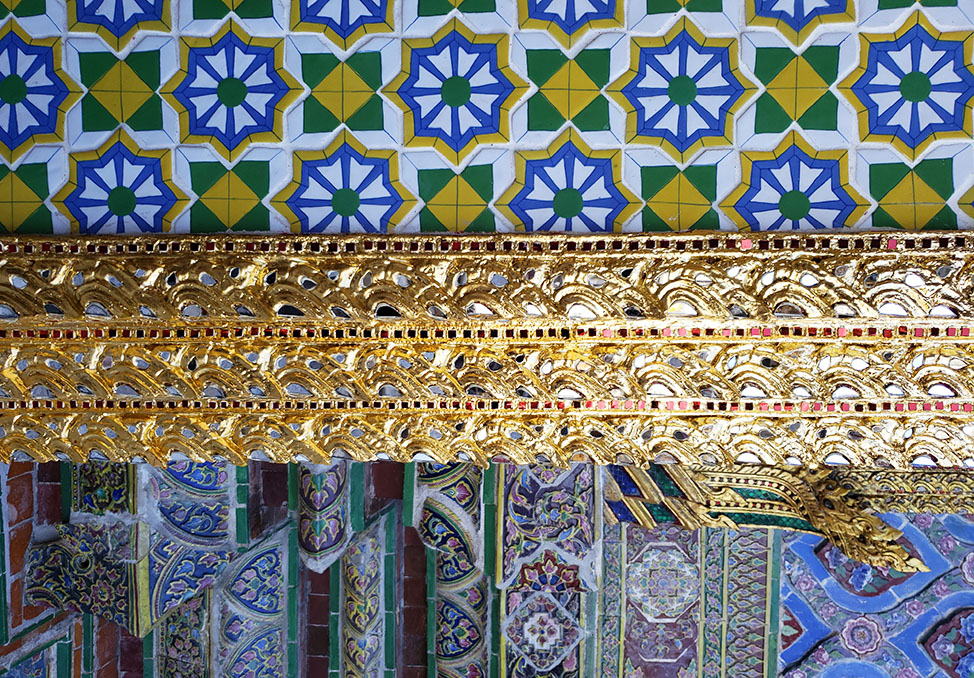 A capital city
Even if your final destination is outside of the capital, if you're coming to Thailand, you're probably going to spend some time in Bangkok. Bisected by the Chao Phraya River and its canals, the city is made up of 50 districts with wildly different characteristics ranging from the old canals (khlongs) and temples of Thonburi to the modern skyscrapers and endless shopping of Sukhumvit Road. While all of it is worth the trip, as a first-time visitor I had an appetite for the major sites, starting with the Grand Palace.
Built in 1782 in the Old City District, the Grand Palace is like a sampler platter of Thai architecture, history, religion, and government. Composed of numerous ornate temples (wats) and pagodas watched over by guardian statues, the grounds are simply dazzling. If you can, go with a guide. There is a story in every element, and the Grand Palace is nothing but details.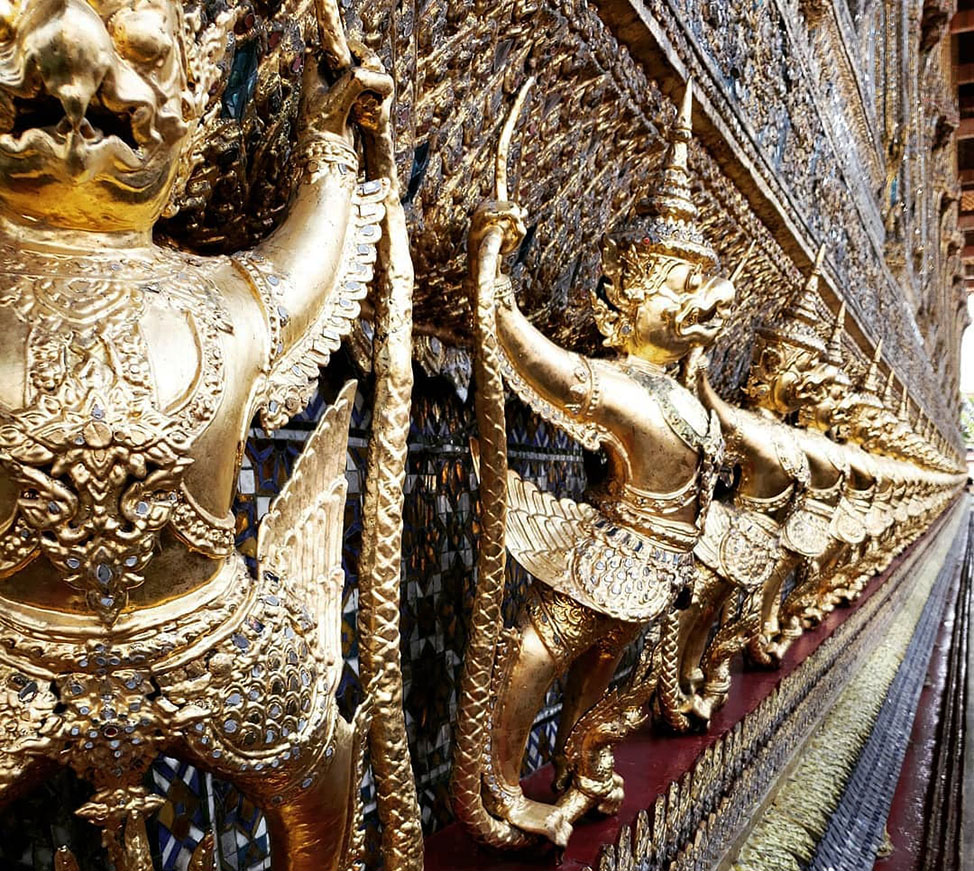 Any guide will tell you to get there early to avoid the crowds and to wear clothes that cover your legs and shoulders, but here's a pro tip: Stop at a flower market on the way to buy fresh lotus flowers for a shrine. With a little practice, you can leave an exquisitely folded offering.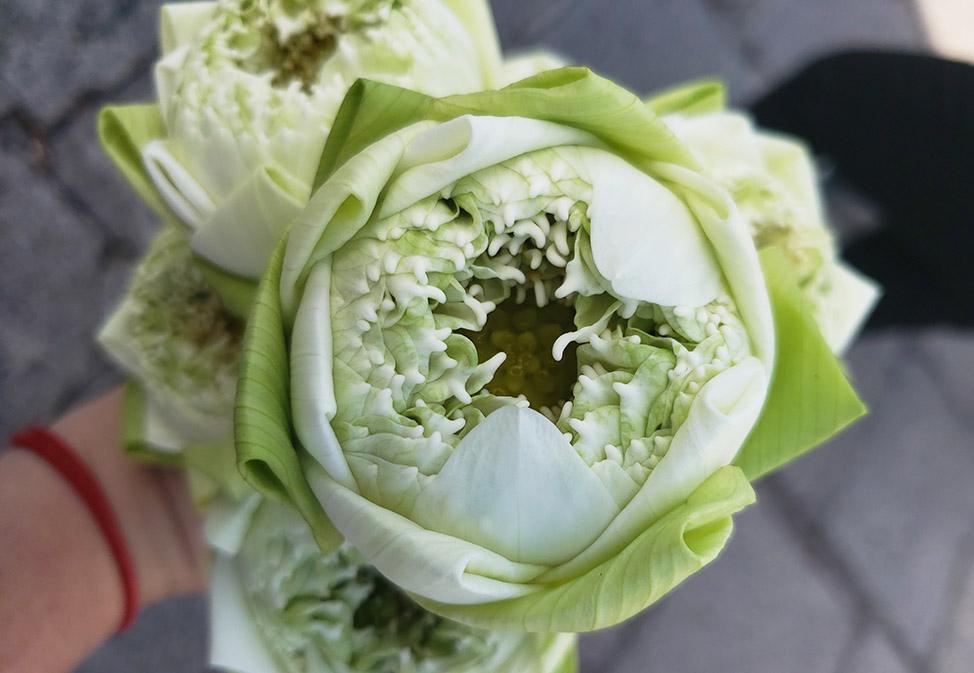 Because of its numerous khlongs (canals), Bangkok has been labelled the "Venice of the East". However you might feel about that comparison, there's no doubt that some of the best views of the city are from the water. In addition to the larger charters (I can recommend a sunset sail!), consider hiring a brightly coloured teak boat to ferry you through some of the smaller canals.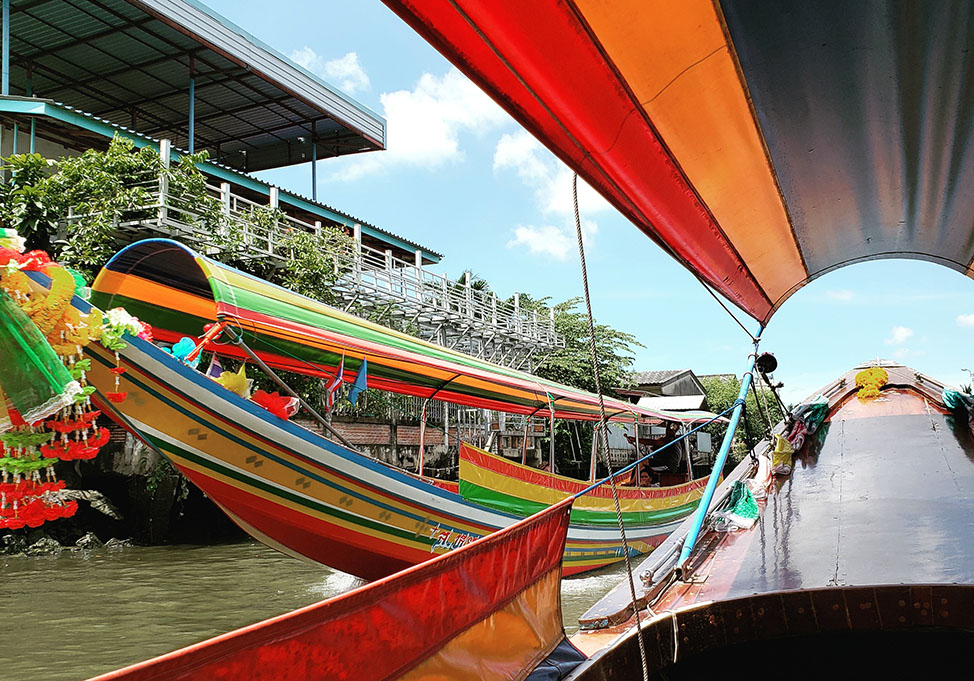 Everywhere you look, from the streetside spirit houses to the prows of canal boats, there are intricate garlands of flowers. Everything from the style to the colour to the type of flower used bears significance. Some are offerings, others gifts. Some garlands are mean to provide good luck or protection, and some lend their perfume to the air. All are utterly gorgeous, and I recommend learning as much as you can about this practice.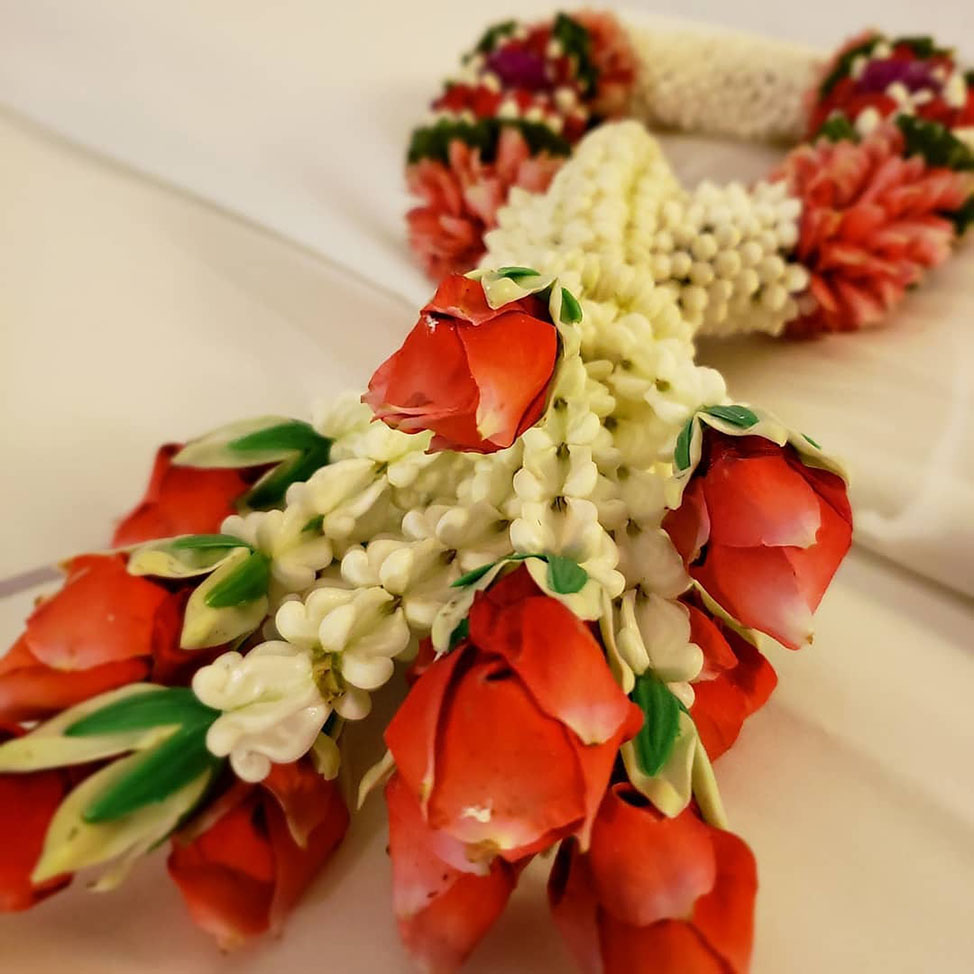 Eats
Even looking beyond pad thai, most travellers will have some familiarity with regional dishes. Emphasizing fish and seafood prepared with rice or noodles in a coconut or curry base, and punched up with lemongrass, ginger, or mango, there's not much to object to in Thai cooking. Though some dishes trend spicy, especially in the capital city, restaurants are happy to prepare milder versions of their plates. For simple dishes with basic ingredients, open air markets or street stalls are a great bet.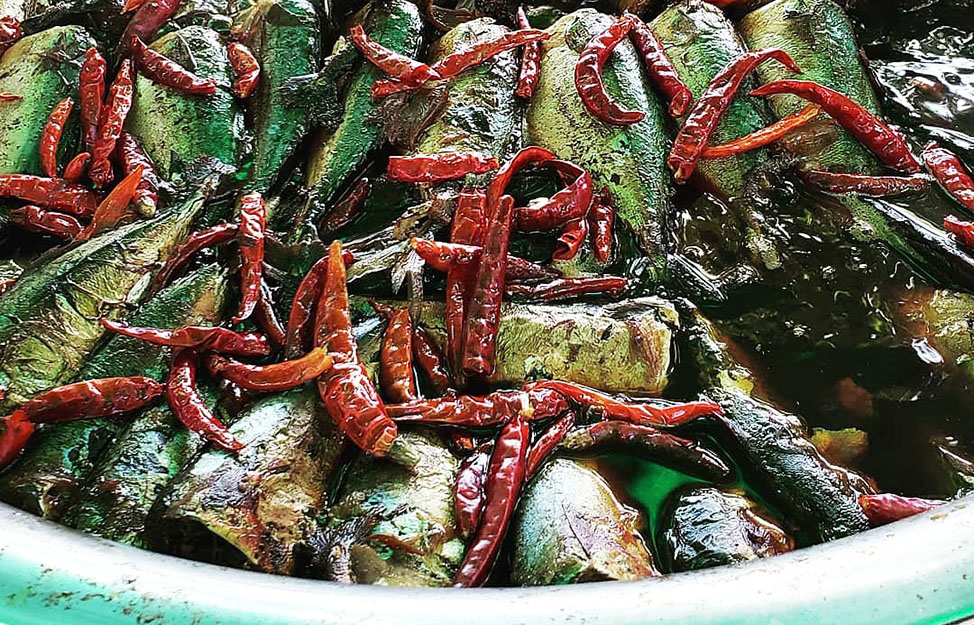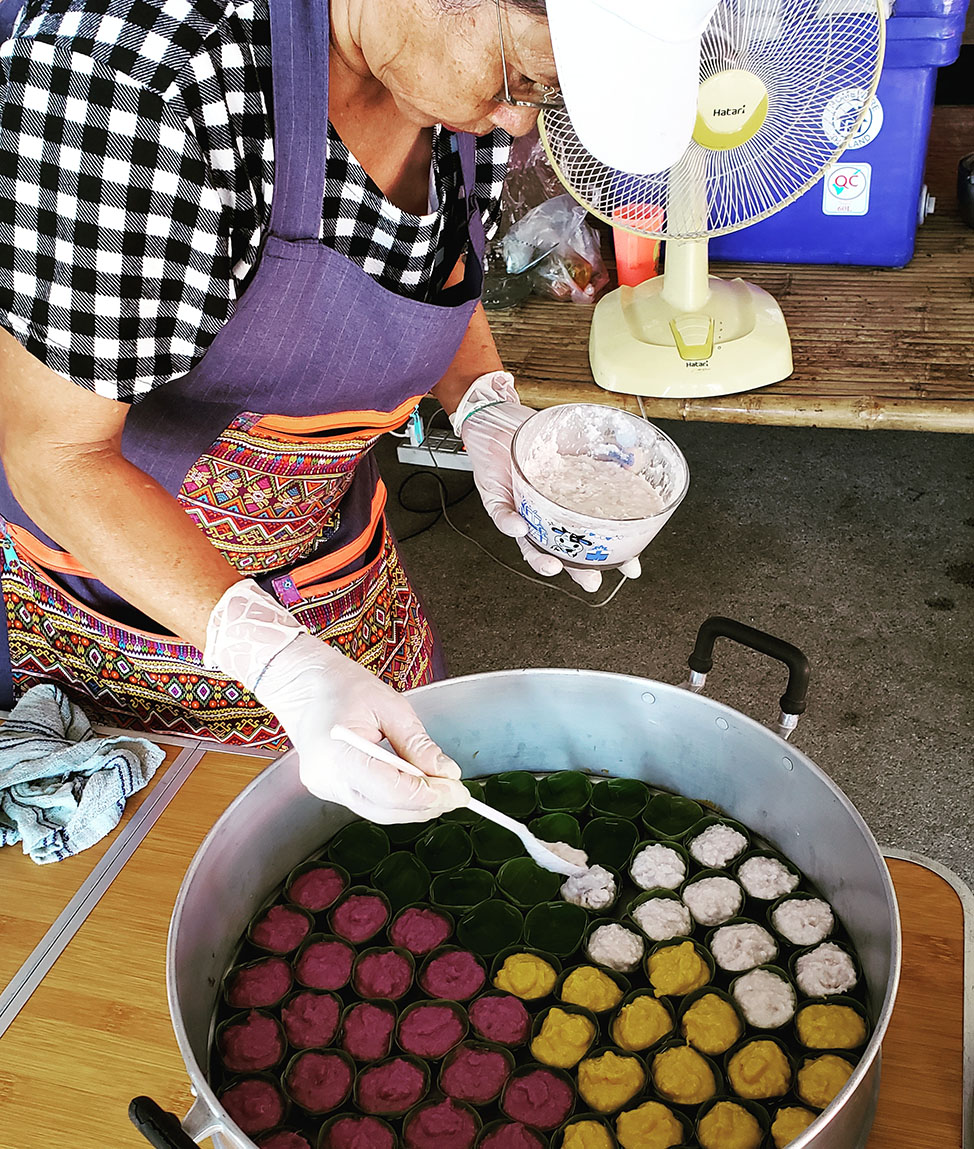 On the other end of the spectrum, there are countless high-end restaurants in Bangkok and beyond—many of them located inside the city's fancy hotels. These destinations, like the Michelin-starred Nahm, are on the forefront of inspired and experimental eats.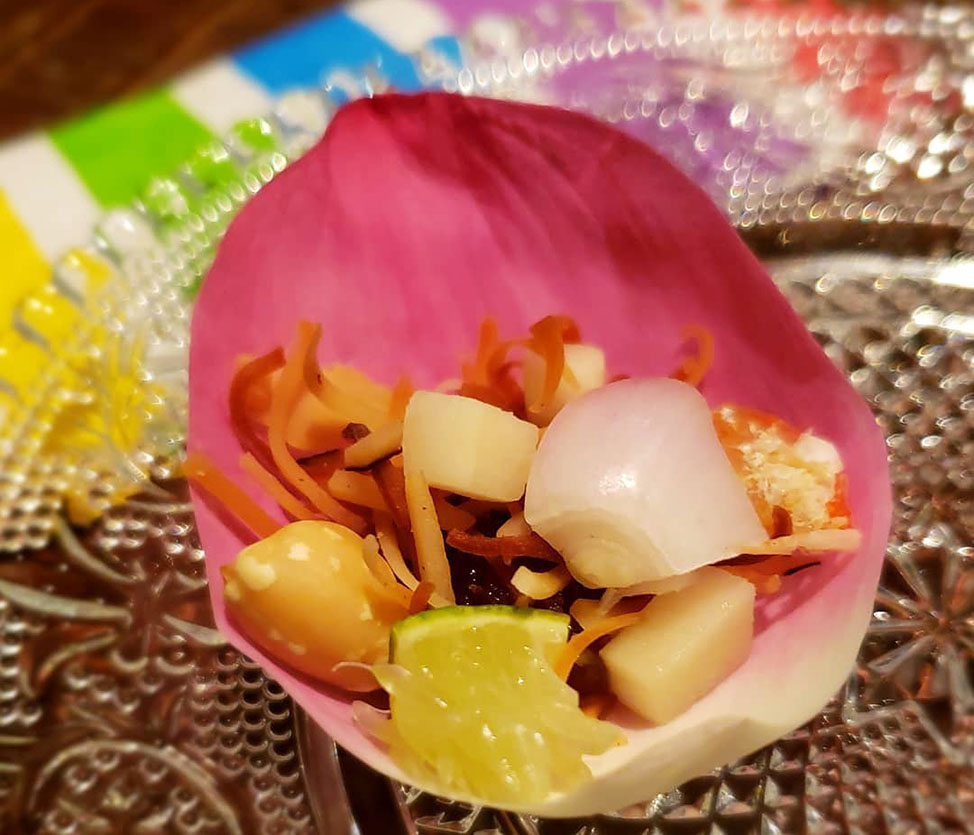 Sleeps
Although you needn't be a guest to dine at a restaurant hotel, Bangkok is home to some standout accommodations worth considering. An Accorhotel, The Hotel Muse Bangkok is central, graciously appointed, and boasts an incredible rooftop patio with city and park views. The breakfast buffet was uncommonly excellent in both variety and quality. (Indeed, one morning I breakfasted on dim sum, pancakes and eggs, and salad topped with fresh salmon and capers.)
By the time you visit the rooftop swimming pool and golf putting green, you might overlook the exquisite restaurant at 137 Pillars —this would be a mistake. Using deceptively simple ingredients prepared in surprising ways, the kitchen staff at Nimitr put on a lively, joyous meal.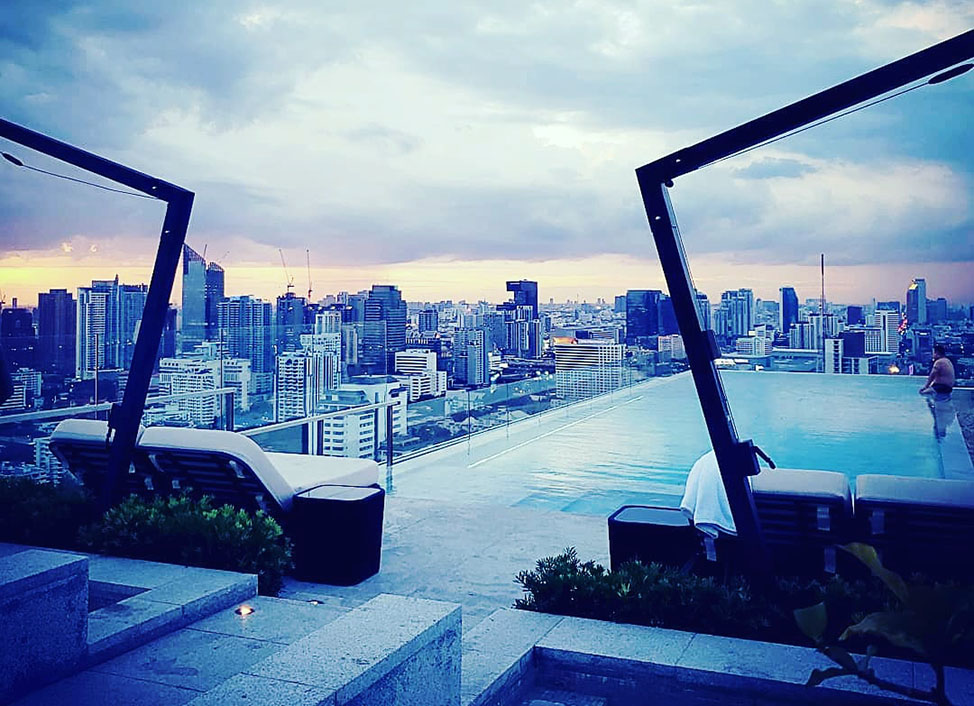 The host facility for the LGBT+ Travel Symposium, the SO Sofitel is a hip, upbeat, and explicitly LGBT+-friendly design hotel. Even if you room elsewhere, set aside a Saturday afternoon to visit their outstanding buffet in the Red Oven, and then pop up to The Water Club on the 10th floor for their rooftop pool party.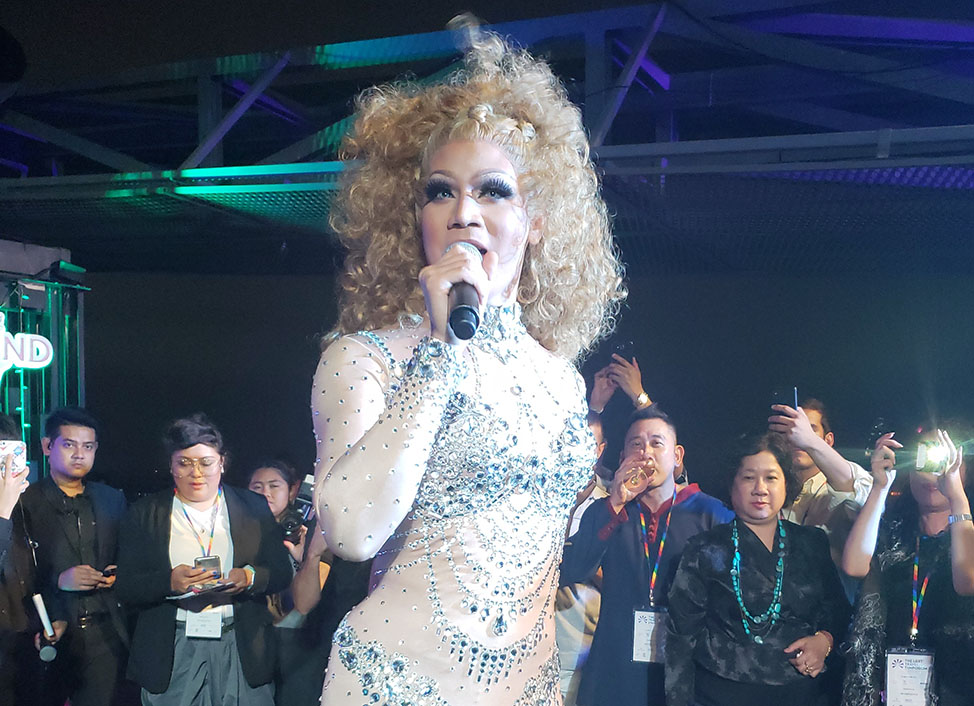 In case you're really ready to splash out, consider the The Siam Hotel. With a marvelous mix of Art Deco and Thai elements rendered in marble and highlighted by water and greenery, this hotel is a pleasure a visit. The place is expensive (rent a room and you also get a butler), but there's nothing stopping you from a visit to their restaurant or bar, and while there you'll be more than welcome to peruse the seemingly endless collection of antiquities and curiosities beautifully displayed around the premises.
I know that my first-time experience of Bangkok wasn't typical — I met people and visited places I never would have known to seek out — but the experience showed me something radically different from the city I expected. Huge, colourful, and alive, Bangkok feels both ancient and modern at once. It may be a stop on the tourist trail, but long after the backpackers have caught their outbound flights, the city still entices you to explore.
Keph's trip to Bangkok was courtesy of the Tourism Authority of Thailand, a member of the IGLTA.