Visiting a Poland Milk Bar
Words by Dalene Heck / Photography by Pete Heck
Milk bars are an institution in Poland, although you wouldn't know it.
When we've asked for the nearest bar mleczny or told locals that we had previously visited a few across the country, they are usually taken aback at our question or statement.
But then their puzzlement in turn puzzles me, as while they may not consider visiting milk bars as a valued tourist experience, I believe that it is the one thing that every tourist should absolutely do.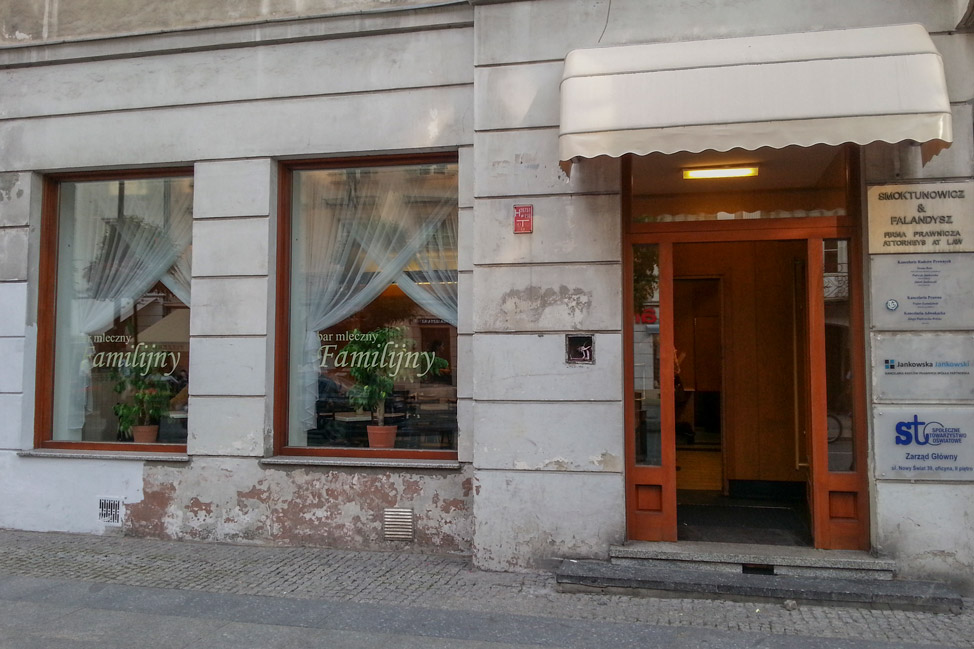 A traditional Polish milk bar facade is nondescript, the interiors are simple and void of any panache.
Poland Milk Bar Ordering Etiquette
Join the Line:
Upon entering a traditional Polish milk bar, find the queue and wait your turn.
Payment:
Pay at the cashier and receive a receipt to show the cook as you pick up your food.
Many milk bars may only accept cash, so it's a good idea to have some on hand.
Cafeteria-Style:
There are no waiters at bar mlecznys. Simply take a look at the menu, and then make your order at the counter.
The menu boards are spread across a wall near the counter – those items that are available have a price beside them, but some do not.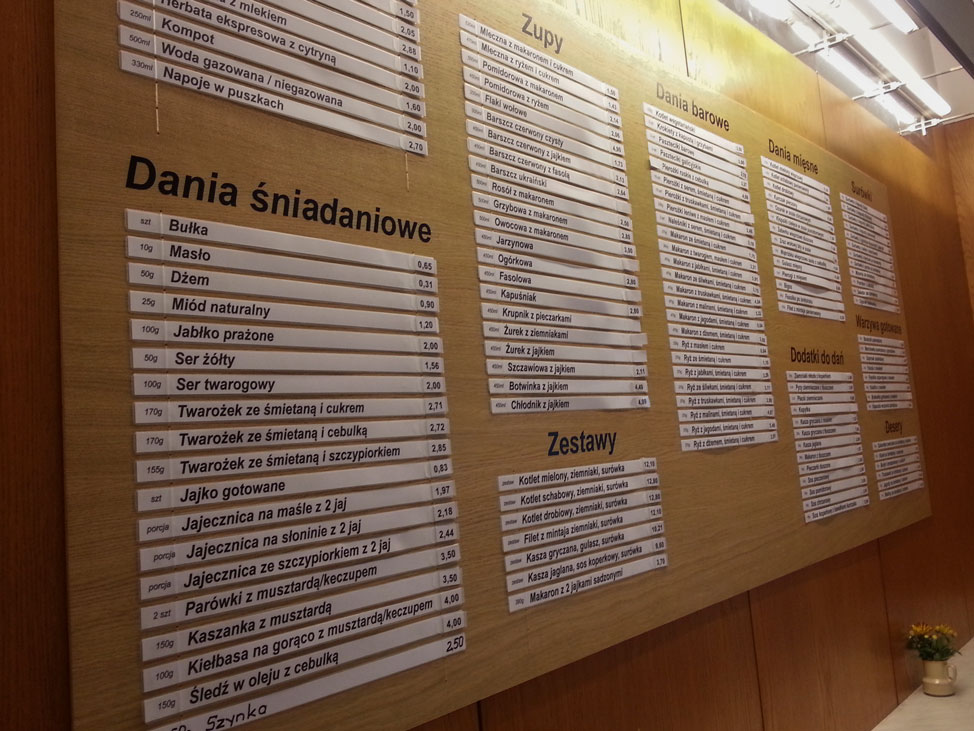 If you're lucky, an English menu will be available at the till.
A lady will take your money and another, her head peering in the space of a small gap in the wall lined with a counter, will glance at the receipt and begin to fill it.
Sometimes orders are barked behind the scenes, as dinner plates are quickly filled.
Sharing Tables:
Don't hesitate to share a table if it's busy–it's a common practice.
Eating in milk bars is a quiet affair and it feels awkward to consider engaging in any kind of gregarious conversation as we would in another setting – most patrons have their heads down and silently consume their food.
Finishing Your Meal:
Customers are expected to stack their own plates and take them to the counter before leaving.'
There is no loitering for after-dinner coffee or drinks, it is solely a place to eat and move on.
And a place to return to the next day, not only for the cheap, wholesome food but the austere atmosphere that feels like a complete throwback to a more moderate time. That is an experience onto itself.
The Food
Those creating the food are not chefs, but cooks.
This is traditional Polish food as good as any you'd find in a traditional Polish house. And while none of the dishes are particularly pretty to look at, they are all delicious.
Popular menu dishes include Cabbage Rolls, Potato Pancakes, Pierogi Ruskie with meat, cheese, and various fillings, Pork cutlet with mushrooms and potato, and tomato soup.
Menu Highlights
Pierogi: These stuffed dumplings are a must-try. Filled with various ingredients like potatoes, cheese, mushrooms, or meat, pierogi are served with toppings like sour cream and fried onions.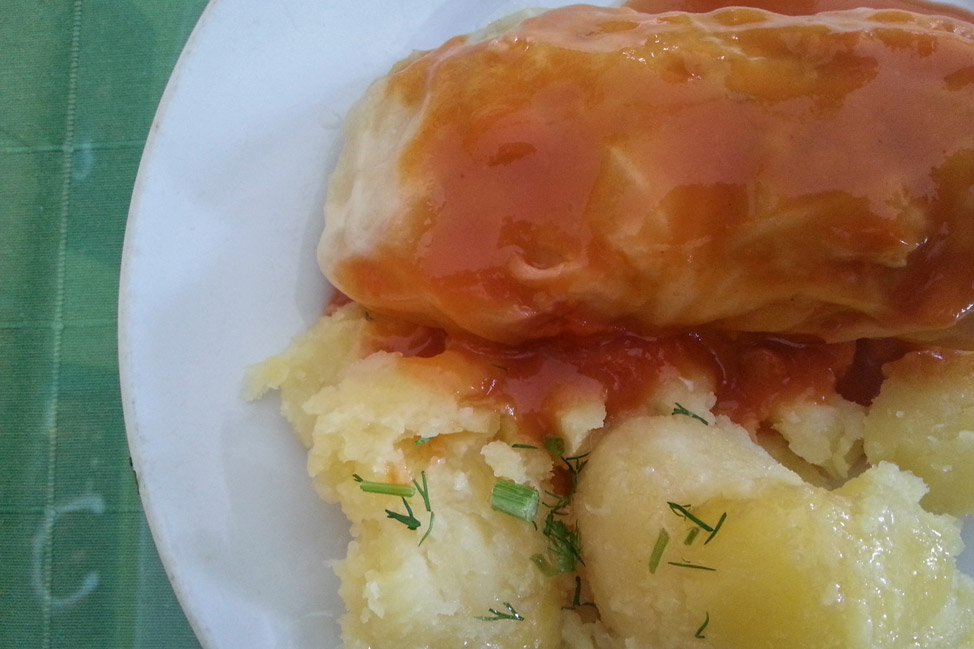 Placki ziemniaczane: Potato pancakes, crispy on the outside and soft on the inside, usually served with sour cream or applesauce.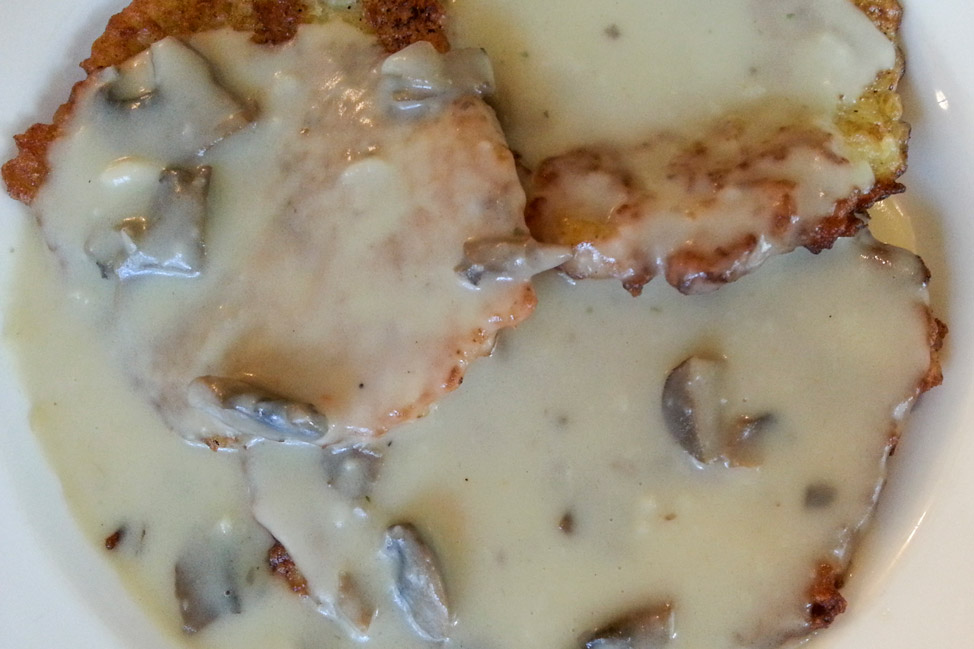 Bigos: Known as "hunter's stew," this dish combines sauerkraut, fresh cabbage, and different types of meat, creating a hearty and flavourful meal.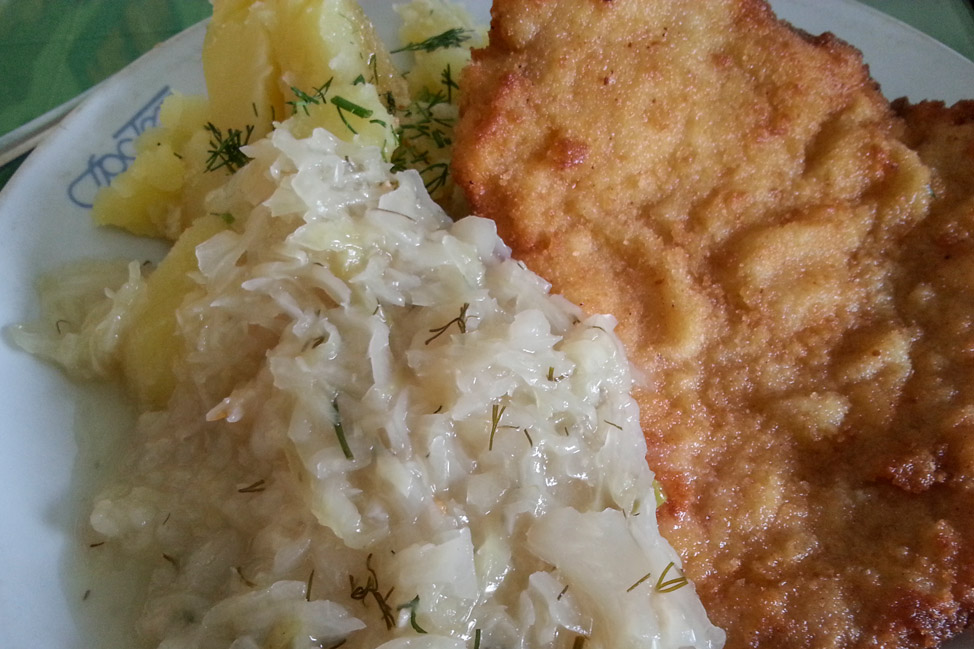 Żurek: A sour rye soup often served in a bread bowl, usually accompanied by sausage and hard-boiled eggs.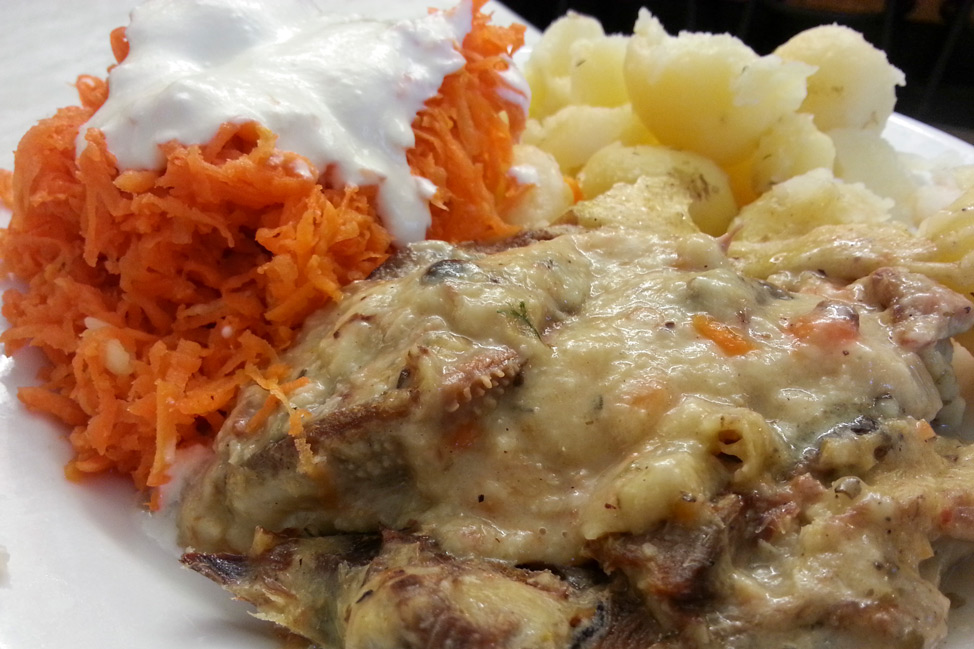 Kotlet schabowy: Similar to a breaded pork or chicken cutlet, this dish is reminiscent of a schnitzel.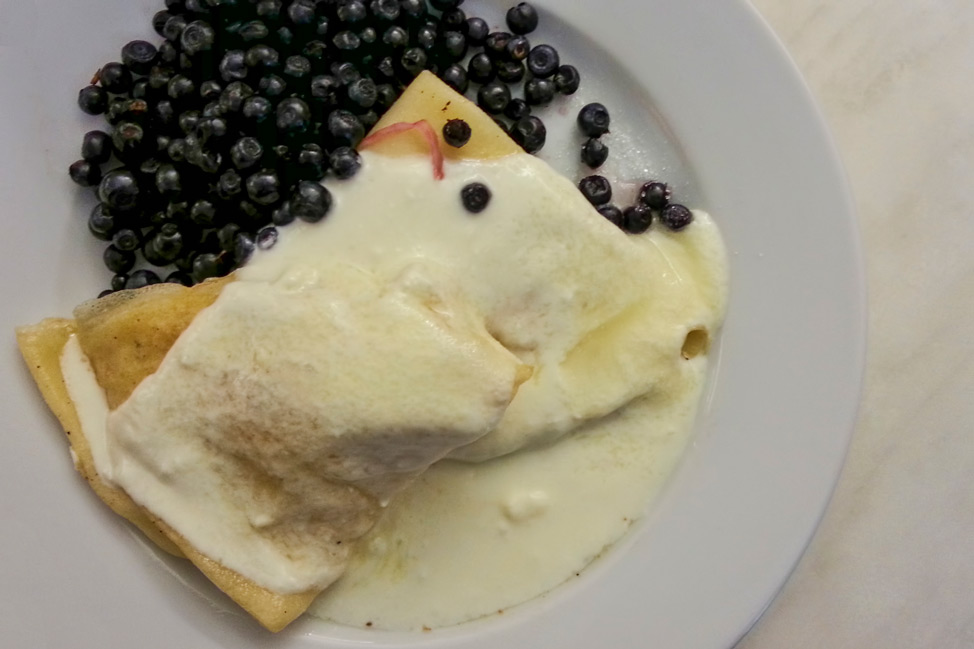 Kompot: A sweet fruit beverage, often homemade, served cold and offering a refreshing contrast to the savory dishes.
The History of The Polish Milk Bar
The bar mleczny, which translates directly as "milk bar", gained popularity after World War II as a place to go for cheap but nourishing food. At that time, communism had taken over and the majority of the population was poor and milk bars became subsidized by the state.
The food is still incredibly inexpensive – the average meal costs approximately $4 and the portions are generous. These cheap eats have become popular among students, the elderly and working class, although the large cities only have a handful of milk bars left.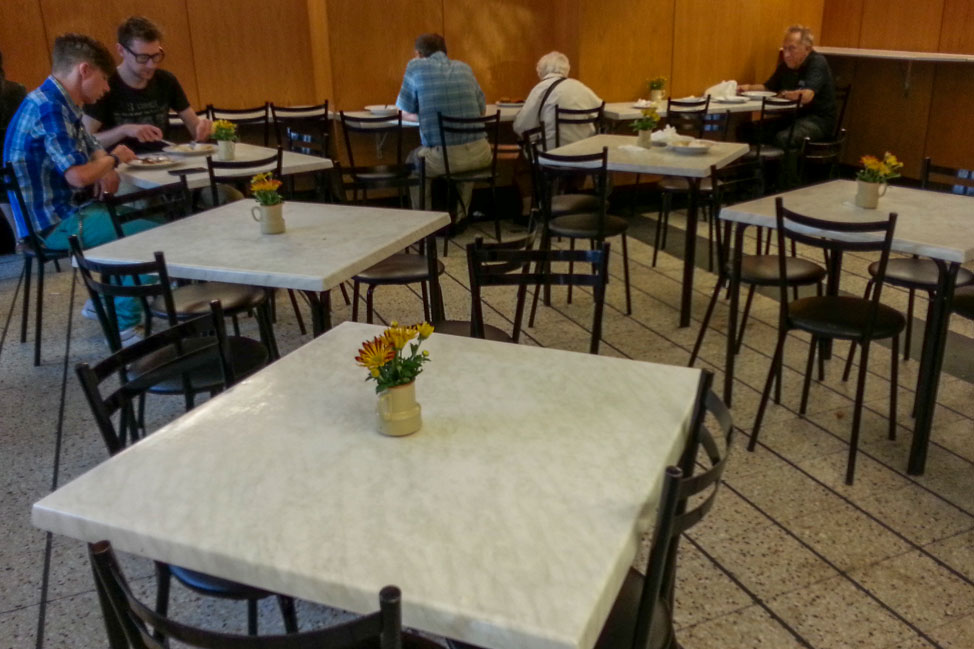 Polish Milk bars are more than just places to eat; they're repositories of Polish history and heritage. Respect the authenticity and affordability they offer.
Where To Stay

High-end
According to a review of the luxury Hotel Bristol in central Warsaw, the Sunday Brunch is a must! The front-facing rooms offer a lovely view, and the rooms are very spacious. It's a "truly extraordinary 5-star."
Check reviews | Book this hotel
Mid-range
The Royal Route Residence apartments offer a different option to hotel stays in Warsaw. The apartments are centrally located and come with a kitchen and living space.
Check reviews | Book this hotel
Budget
The Ibis Budget Warszawa Centrum is located a bit outside the city center, but is near public transportation options. The rooms are comfortable and clean, and breakfast is offered!