He Surprised Me With Paris
Words by Dalene Heck / Photo by Pete Heck
A few days before our wedding anniversary, I was heading to the airport check-in counter not knowing where we were going.
The grin on Pete's face was wide with a hint of smugness. He was certainly pleased with himself, having successfully kept a secret for the past month on our destination. I had a strong suspicion of where we were headed, but did not know for sure until he handed me the boarding pass.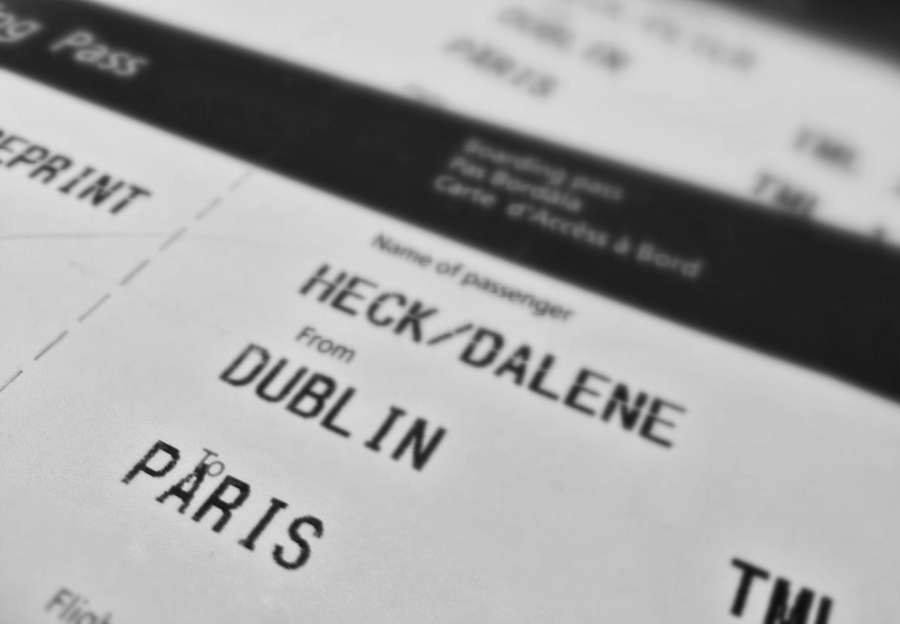 (There might have been some making out in the airport at this point.)
We had been "saving" Paris for years, flirting with the borders of France but never making the leap to its capital and the famed most romantic city in the world, wanting to visit only on a special occasion. So it was appropriate that on our happy twelfth anniversary, Pete would whisk me there in a dramatic and mysterious fashion.
In our minds, Paris was meant strictly for romance, and it loomed with lofty towers of hype. So much so that as the plane descended into Charles de Gaulle, I was slightly worried. Our usual philosophy of traveling sans expectations, so as not to be let down, definitely could not apply here. Paris would need to match our absolute elation, our gaiety, our anticipation, our passion….or Paris would fail.
The city did not let us down.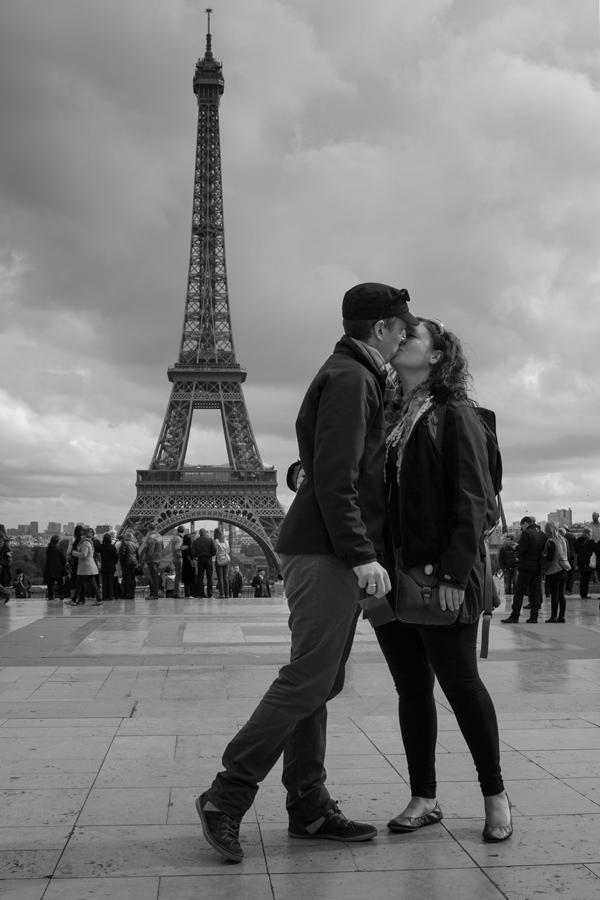 Paris is for lovers.
The banks of the Seine are meant for romantic strolls, its bridges for cozy photos with the landmarks that line it, and for sweethearts to lock up their love and throw away the key. (In fact, Paris is in danger of suffering from too much love.)
Pete and I always spend time at the "love lock" bridges we find around the world, hoping to find a padlock marked with our initials.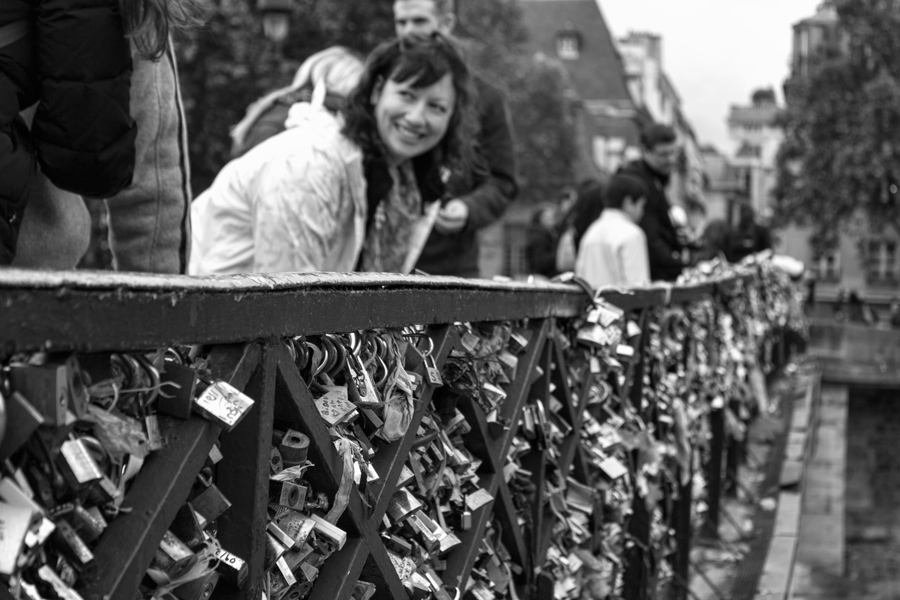 We found this one instead.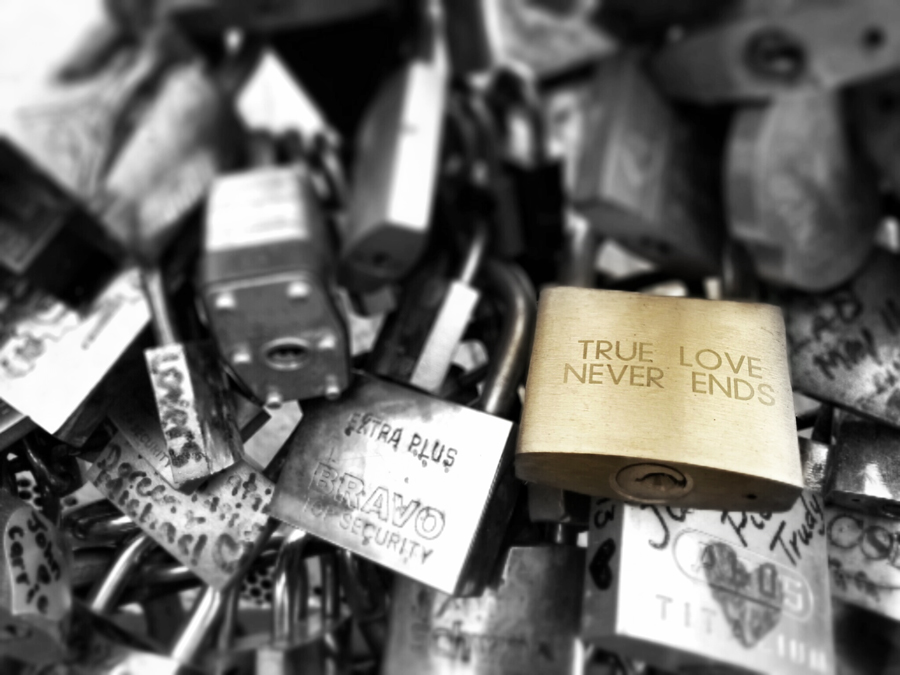 In my mind, the romanticism of Paris has always been tied up in the curb side bistros, with patrons lingering over glasses of wine, fingers tangled together, whispering and softly giggling as the world passed by. Their faces would be lit up by dim neon, a plate decorated with luxurious cheeses on the table but barely touched.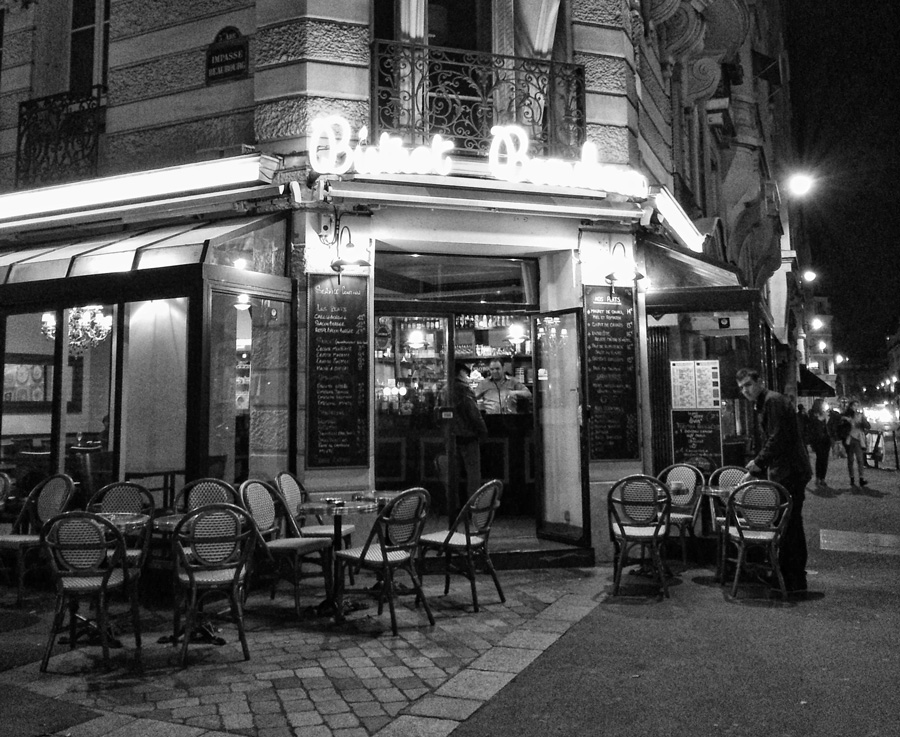 This bistro was right outside our apartment doors and it's ambiance encapsulated everything I thought it would. And there would be another one just down the street, and others a few blocks over. They were everywhere.
And when we weren't lingering over cheese plates ourselves, we were seeking out landmarks, marveling at the sheer size of such things as the Louvre and the Eiffel Tower, so much more massive than photos depict. We felt dwarfed, but in a cozy way, like we could just tuck into a small piece of it undetected and claim it all for ourselves. Whether in the shadow of the Arc de Triomphe, or on a small bench in the Champ de Mars park with an unimpeded view of the Tower – it was ours, to do with it whatever we pleased.
And what we pleased was a whole lot of this.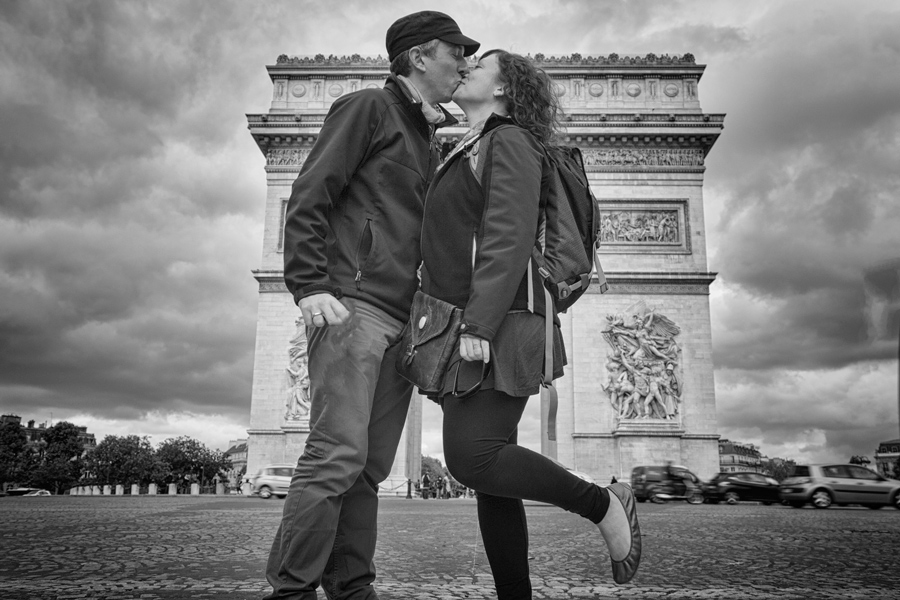 I've been raving a lot lately about Pete and my marriage, and I think now it's easy for you to see why. He gave me PARIS, and Paris did not disappoint.
*****
Many thanks to GoWithOh.com for setting us up in a wonderful apartment during our stay. For a full review, please click here.