Words by Dalene Heck / Photography by Pete Heck
On our first night after the kayak journey, when back in the hostel in Kulusuk, I woke up with an alarming start.
I couldn't breath. In a room with 8 others, some snoring but most resting peacefully under our first roof in a week, I felt like I was suffocating. I desperately wanted to sprint up and outside, gulp in the fresh cool air and alleviate the tension in my throat. Rationality (I was in shorts and it would be damn cold) and consideration (didn't want to wake my snoring friends) forced me to slip back into my sleeping bag and into fitful sleep.
In the morning, recounting this to myself and to the others, I realized the cause of my mid-night anxiety. For this typical non-camper and luxury-seeker, I was surprised, but I missed living outdoors.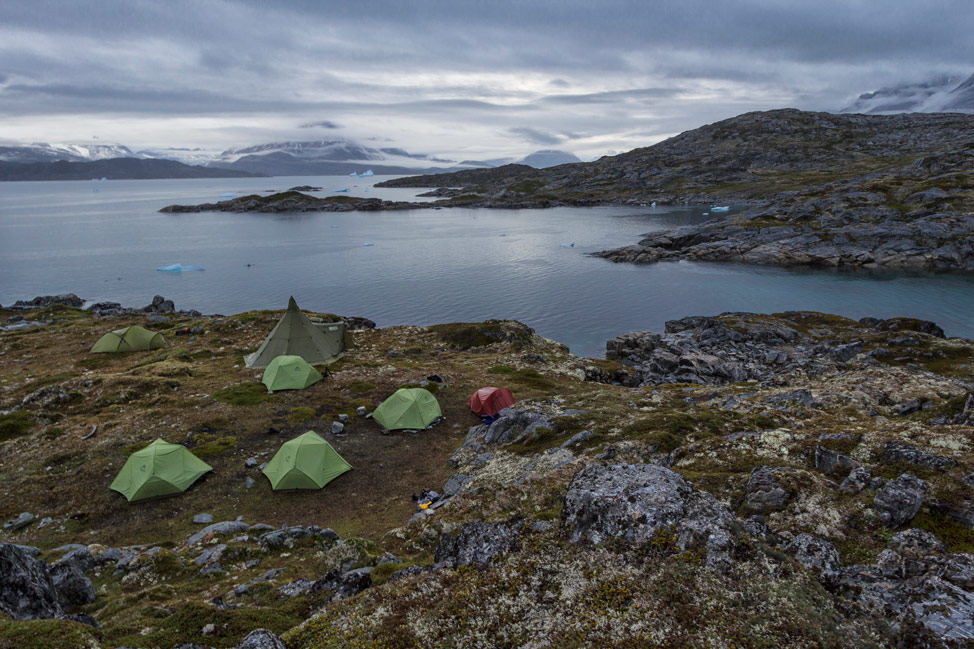 We woke up each morning groaning – or at least I did – reluctant to get out of the cozy warm nook, especially when gentle rain still pattered on the thin green canvas over my head.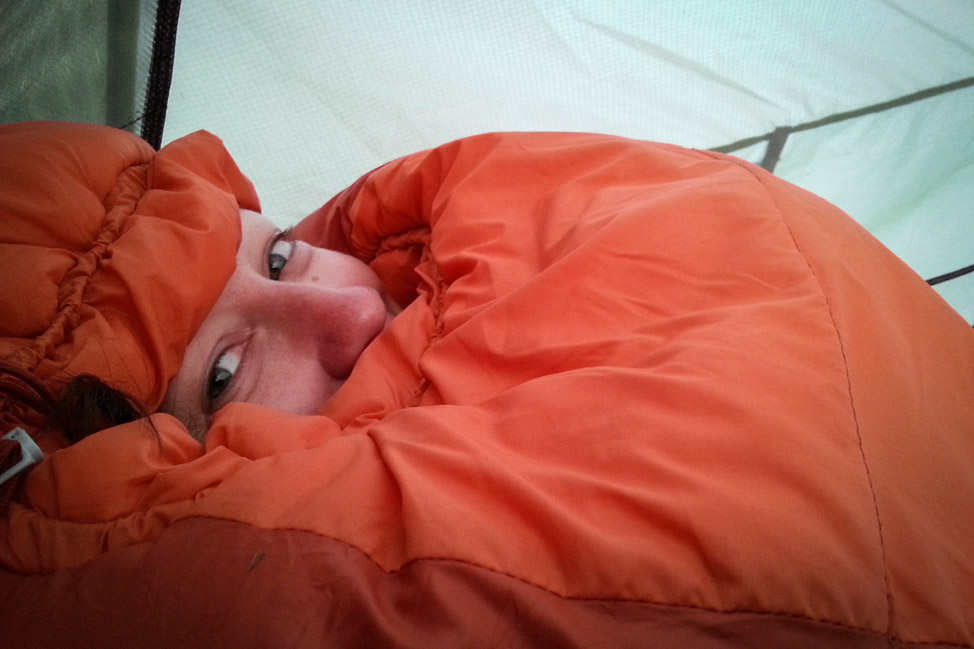 The one thought that urged me up was that as much as I didn't want to get out of my cocoon, I knew I would have the same reluctance to get out of my kayak later.
First order of business was to inspect our watery surroundings. I checked for the appearance of breaking waves that might hold us back, but mostly focused on the brilliant chunks of ice scattered. Had they moved overnight? Turned? Broken?
And another inspection/discussion with the crew: what had the wily arctic foxes stolen from us the night before?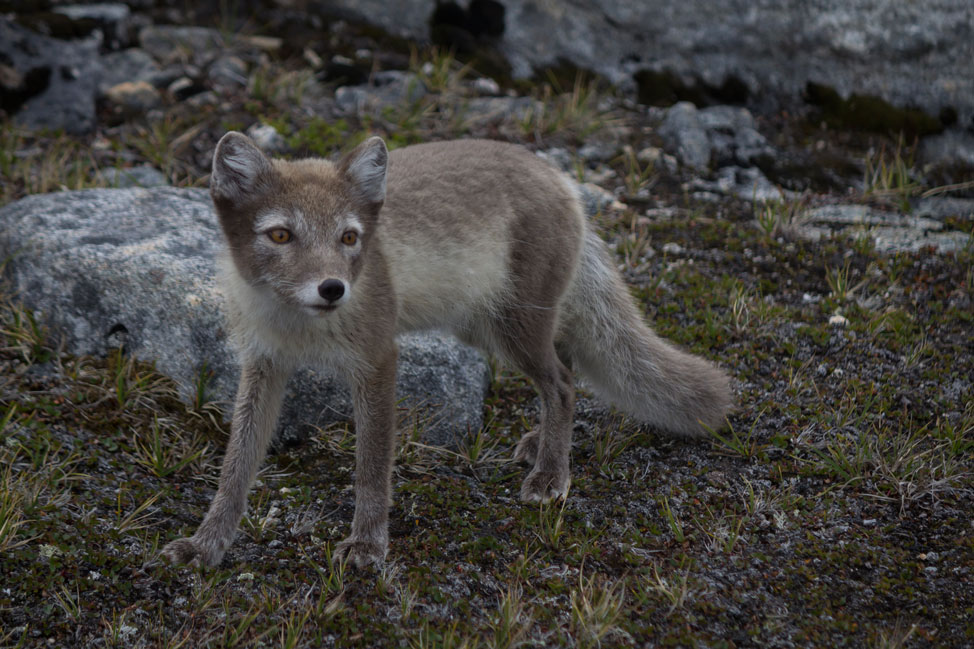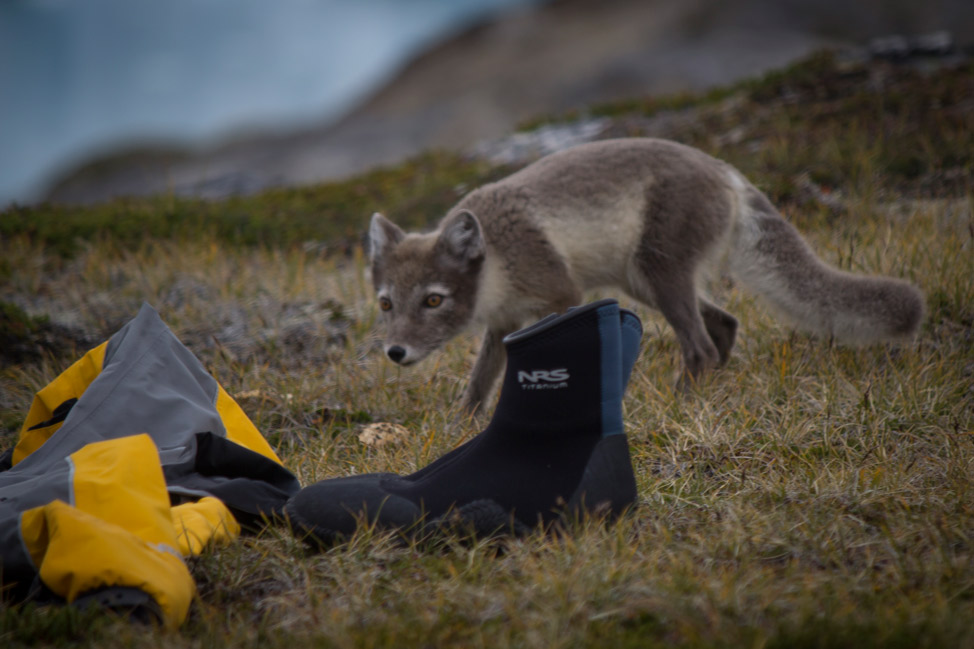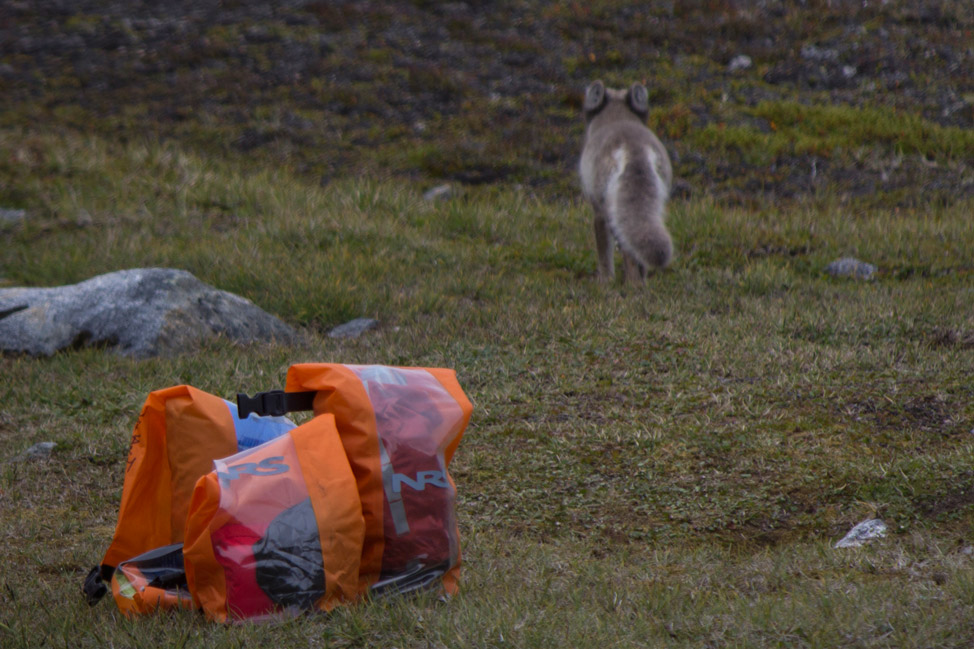 A few motor boats would peel by on the less foggy days. One morning a few of us heard a loud repetitive song – a chant, really – coming from a two-manned boat. I strained to see but couldn't quite make out what they were carrying in the boat's rear. I speculated that the singers had already made a big kill for the day and this was their celebratory song, but I couldn't be sure.Breakfast was porridge, day in and out, as it was easy to carry and prepare with our camp cookware sets, and kept us fully sated until lunch. The available toppings kept it interesting, colourful M&Ms were a popular choice among the dried fruit and nuts. For lunch along the way: an assortment of meats, cheeses, the required carbs, and sweets. For dinner, while under the protection of a large tent, we all huddled over steaming bags of dehydrated food, plumped up by hot water and spiced to taste. Discernible foodies, we were not, but dinners were warm, tasted surprisingly good, and provided the fuel we needed to paddle.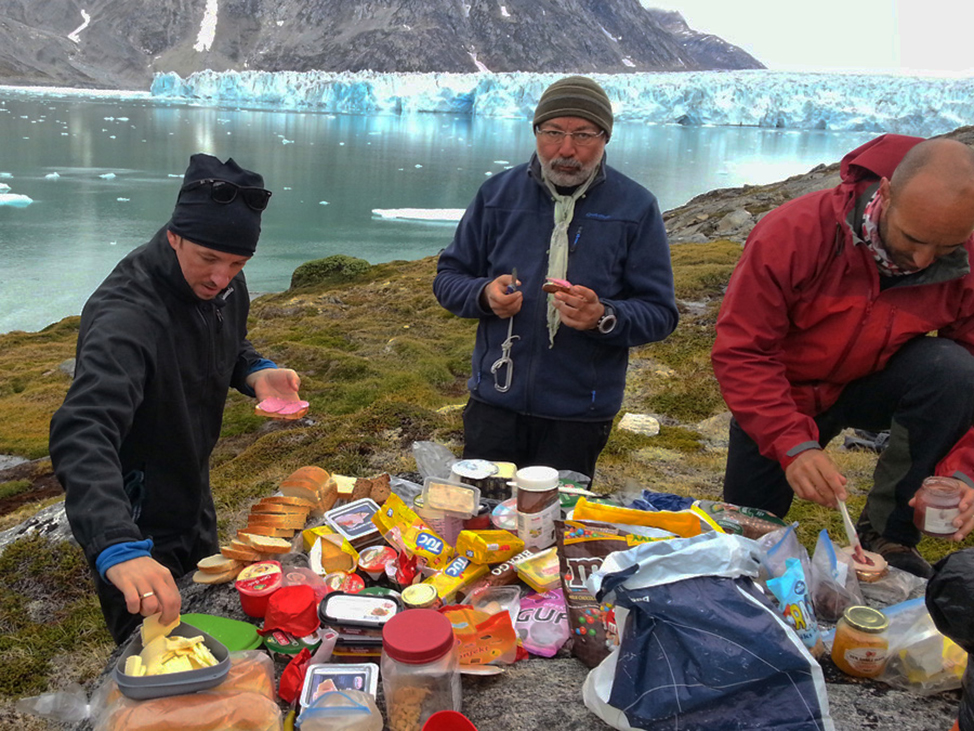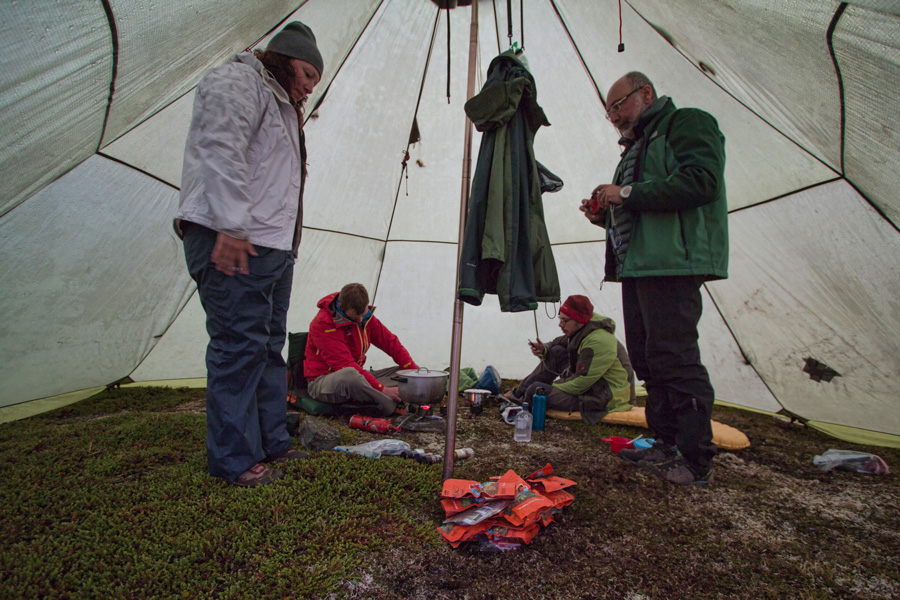 At the end of each day, we popped open our kayaks to reveal the items stuffed into every available corner of space, and drug everything up to higher ground. I stamped around to find a flat(ish) spot, Pete would set up the simple tent and I would organize us inside. Sometimes it was a race against threatening rain and things were shoved under cover in total disarray, but time permitting we were quite organized.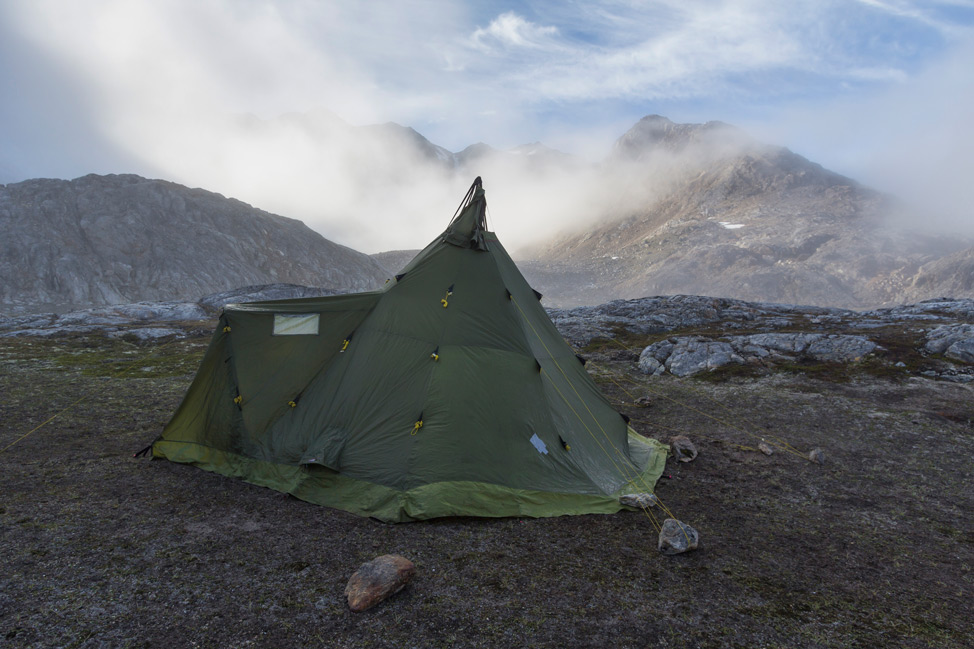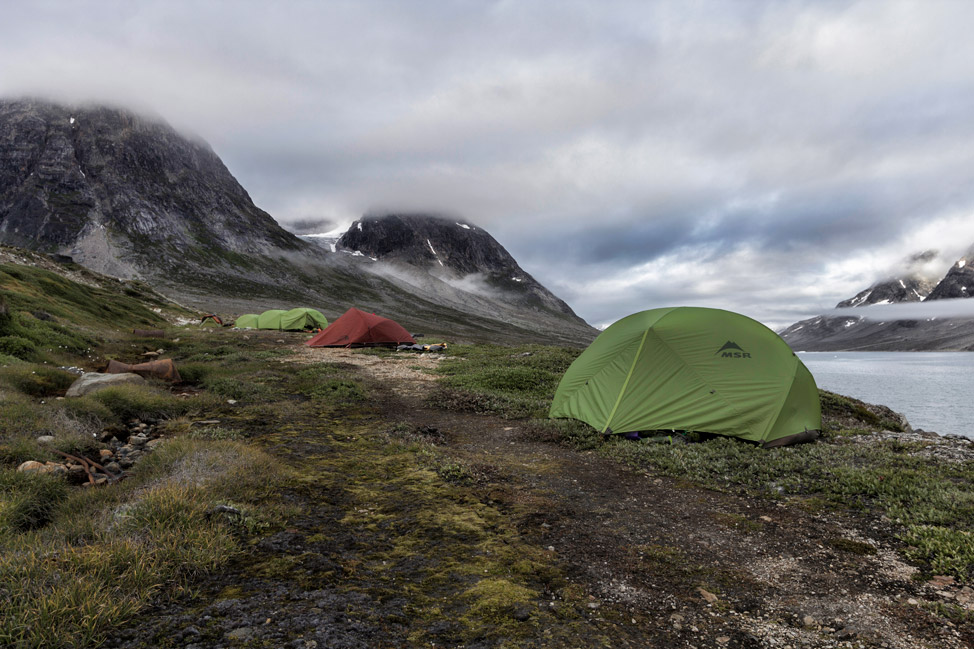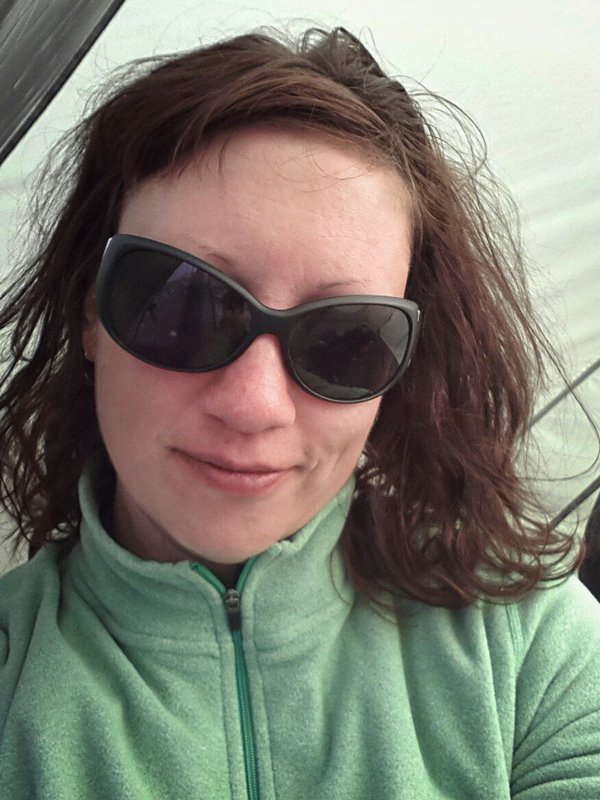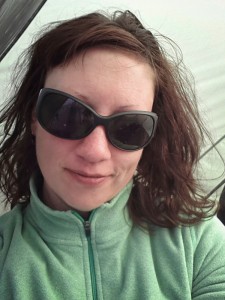 Every couple of days before bed, we'd each partake in a lavish wet-wipe "shower" to keep odors (somewhat) at bay – I wish the same could have been said for the grease which clumped my hair together. At least I could keep that masked with a hat or mosquito net when needed. Pete repeatedly claimed that I had never been more attractive, to which I insisted that he had obviously married the wrong girl, as this was not a look I would be repeating often.
Or maybe I would?
The thought of the camping aspect of this Greenland trip was almost enough to scare me off in the beginning – I had previously done such excursions in much smaller doses, but nothing for this length of time. Sleeping bags, dehydrated food, lack of a proper shower – all things I was sure I couldn't handle for over a week.
Never did I think I would actually miss it. (But I did, according to my mid-night panic, and I kinda still do.)
Our journey in Greenland was courtesy of Greenland Tours. All opinions, as always, are our own. For a review of our entire trip with them, please click here.