Green Cars and Red Guitars
Words by Dalene Heck / Photography by Pete Heck
From the backseat of the neon green Trabant, I could barely hear the conversation up front over the sound of the motor.
All 26 horses that powered the little fiberglass car roared as Goshka flipped through gears with the shift on the dashboard. To us, it appeared a miraculous path from third to fourth gear with no markings to guide her.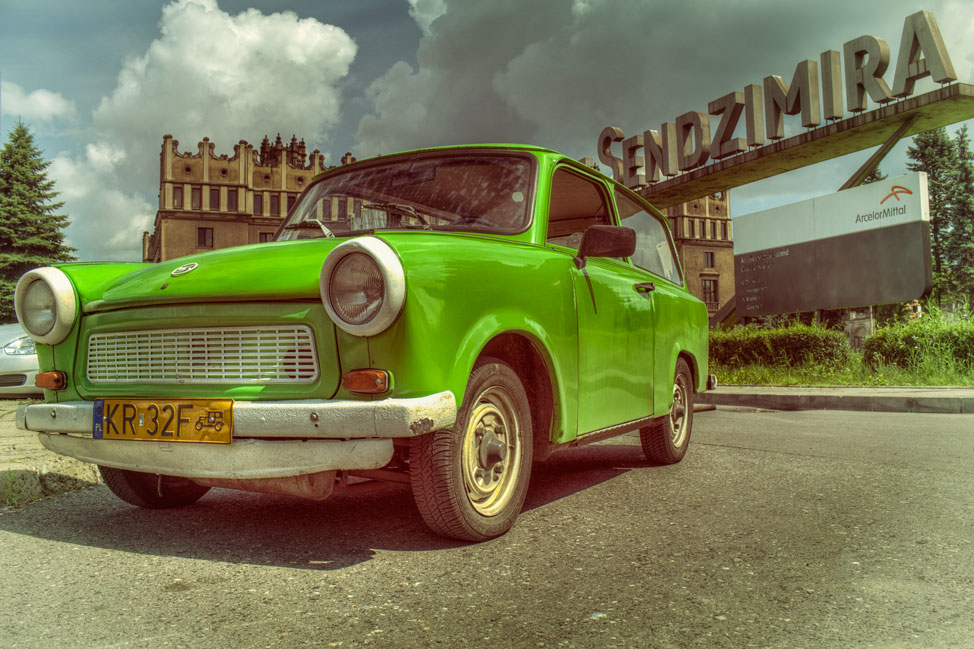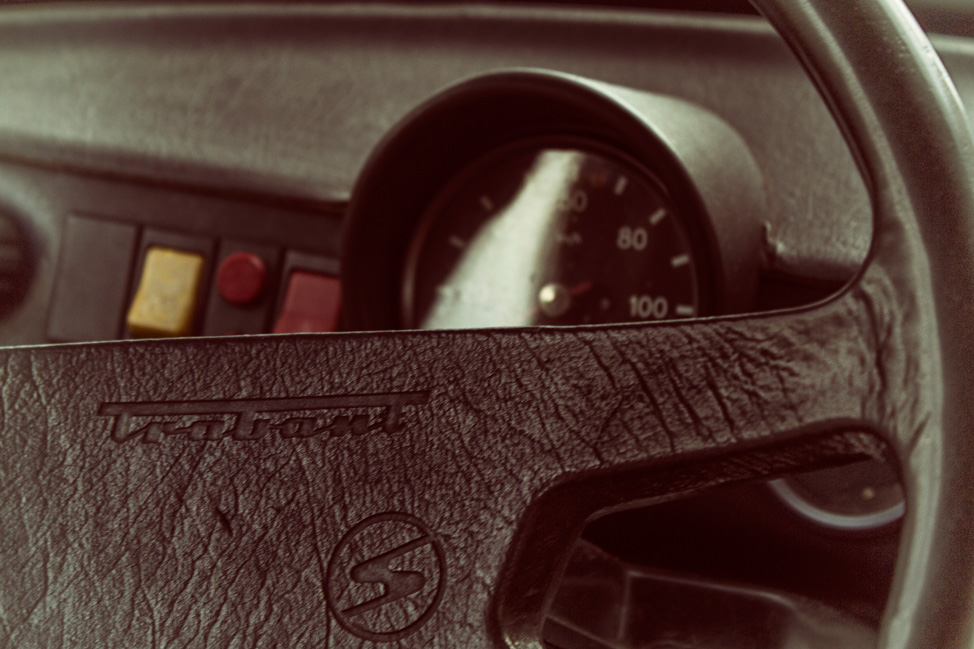 "There is no fuel gauge," Goshka explained, "and sometimes tires just fall off and the hood flips up while driving it." Even though we were speeding out of the center of Krakow to nearby Nowa Huta, we kinda hoped something like that would happen. Just to get the full experience.
*****
Nowa Huta was once called the "Communist Paradise". It is one of four such communities that exist in eastern Europe thanks to Stalin – in his effort to sell the communism ideology during the Cold War, he built elaborate towns as landmarks.
In our neon green attention-getter, we bounced along wide streets. Large blocks of cement apartments were set amongst tall trees. Parks were abundant and good transportation links ran through them.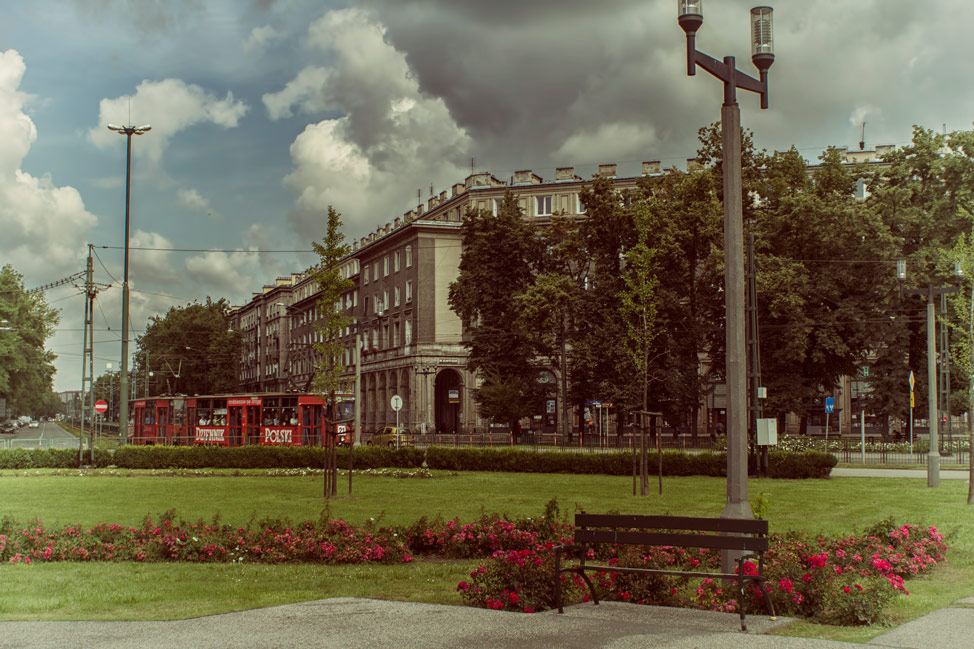 It was obviously built to impress. Finished in 1959, it housed workers of a nearby factory which had 40,000 jobs on offer. And therein was the ultimate appeal of the new neighbourhood: to a population battered by war, the dream of stability was the perfect lure.
Inside the cement blocks, the apartments are small by today's standards, but may have been quite luxurious to some back then.
Sitting on the firm and scratchy sofa bed, we watched propaganda videos:
Builders with ridiculous smiles on their faces: "The builders are growing together with their city!"

Oh look! Everyone is enjoying a game of volleyball after work, or some are reading their favourite Soviet authors.

Workers applauding as the finishing touches on a new project are done.
We could absolutely see how it worked. The dream of a better life – good jobs, a new home, prosperity – all just a train ride away. Goschka shared photos with us that told a much different story, however: pollution drenched skies, new streets nearly empty of cars as the promised prosperity was never attained.
Back into the Trabant and towards Krakow, we all strained to decipher where a new clunking sound was coming from. Despite its obvious defects since it began rolling off of east German assembly lines in the early 50s, the Trabant was in hot demand as one of the only cars available under the centralized communist regime. And now, having been out of production since the early 90s, the novelty of owning one has seen a slight revival.
I picked at the ripping upholstery in the back seat and questioned that nostalgia, waiting for a piece of the car to fall off.
Our Communism Tour was courtesy of Viator Tours. All opinions, as always, are our own.