How many times have you heard this: "Hey, nice to meet you! So, what do you do?"
A'plenty, I'm guessing, if you are North American, where we tend to define ourselves based on our profession. And it never really bothered me, even though my old job title was awfully boring as a Sourcing Manager and I'd always have to spend the next several minutes explaining what that actually was.
However, since we started traveling, I realized how few other cultures actually do that, and the implications of it started to irk me. I don't like the perception that we-are-what-we-do, when we are all obviously so much more. My eyes were opened in South America, where instead of being asked about professions, the first queries were always about our families. And in Germany, we learned that careers are rarely talked about in social settings; the primary exchange of information is typically about hobbies and interests – the answers to such questions determining whether or not it is worthy for a friendship to be pursued. If I'm an obsessed Arcade Fire fan (which I am), and you're a toe-tapping Toby Keith lover, perhaps our conversation ends there.
I totally get it, and appreciate it as a much more efficient and accurate way to really get to know a person. I also much prefer that than trying to explain my job to someone I may never talk to again. (Perhaps it is just my German heritage coming through!)

From Salzburg, we were excited to be heading north to Munich, to spend a few days with my friend Laurel and her husband, and then to take care of their pets while they jetted off on vacation. I met Laurel a few months ago in Italy and we hit it off right away.
We have the same hobby – hiking!  So, we can be friends. (See how efficient that is?)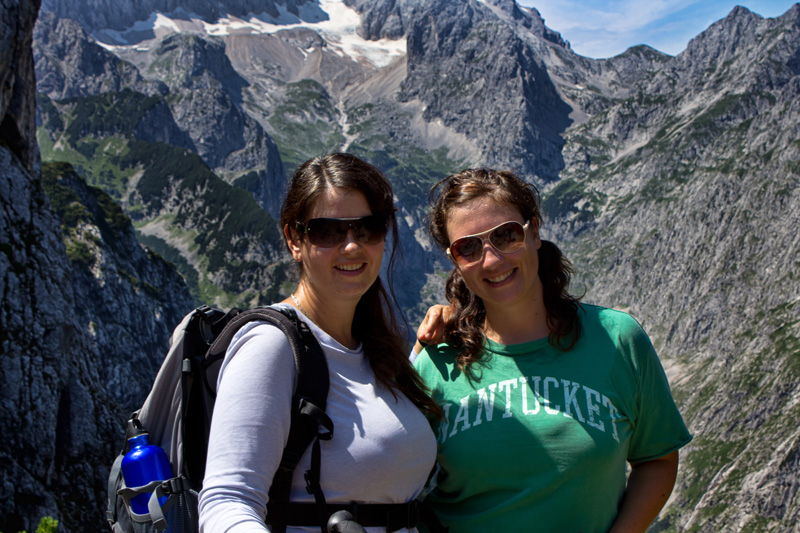 Laurel and her husband took us out on one of the best hikes we have done in a long time, to Hell Valley Gorge in Garmisch-Partenkirchen.
A windy path led us up and down the side of a mountain, finally dropping us in a gorgeous valley where we followed a rushing creek through the gorge.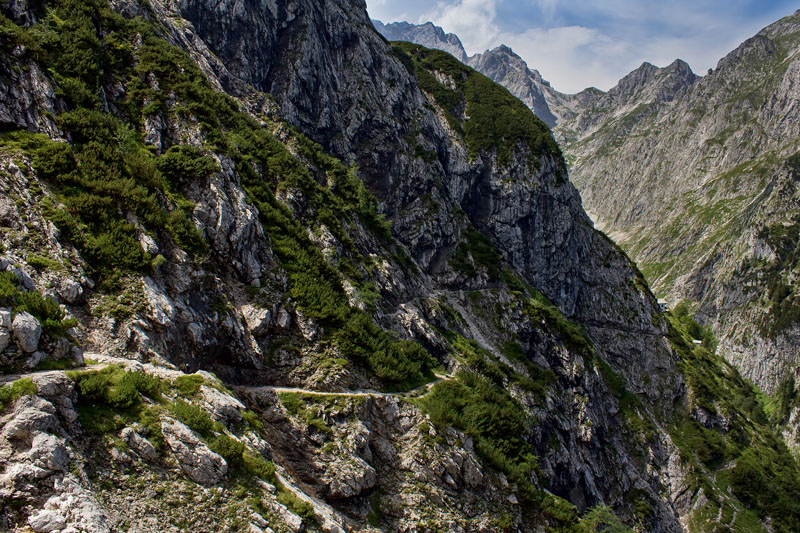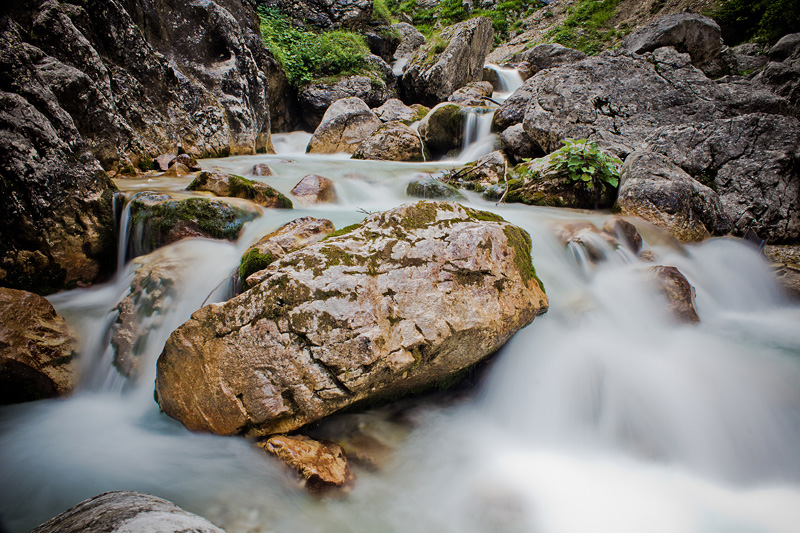 We were drenched walking through the gorge, as we weaved in and out of hollowed caves, with condensation dripping from the ceiling and then the mist of waterfalls finding us when on the outside. We didn't care though, despite the shivering it produced, it became part of the fun.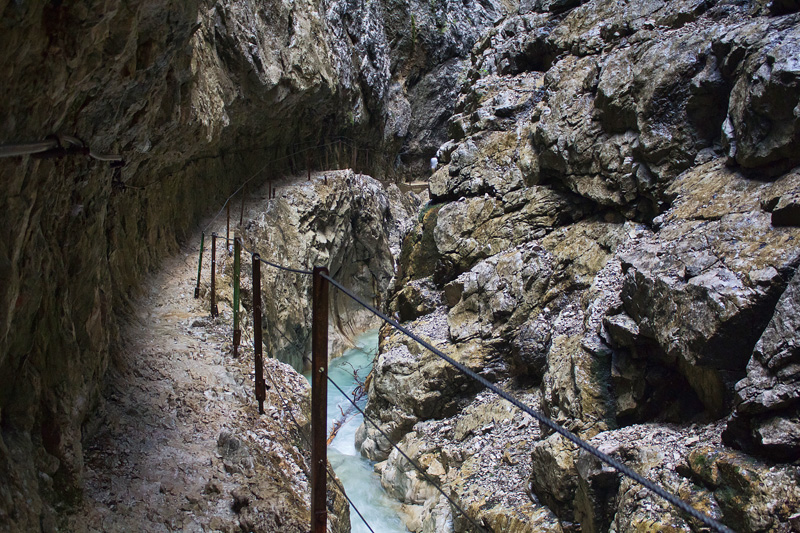 Out of the gorge and on the way back to the car, we couldn't get enough of the view we had just left behind us.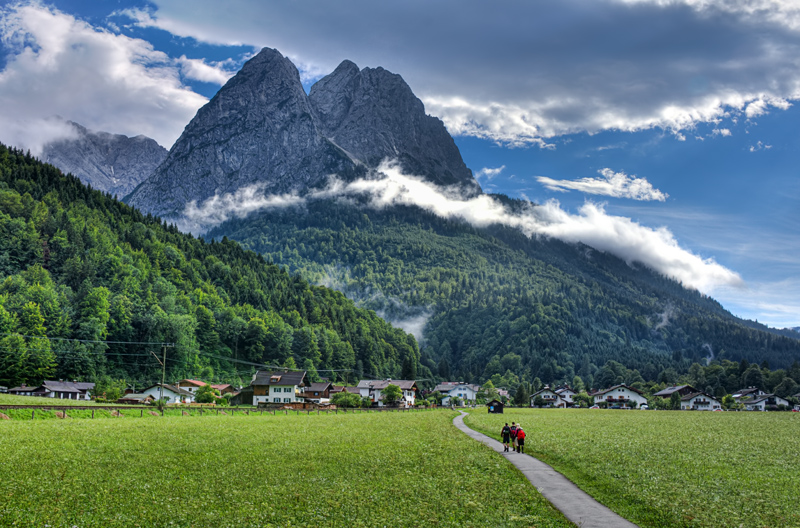 After wallowing for a few days in Salzburg, getting out and doing what I loved in excellent company was just what I needed.
Hi, I'm Dalene. I like to hike.