Suddenly, Stonehenge – In Photos
Words by Dalene Heck / Photography by Pete Heck
"Is that it?" Dalene asked as we motored along the A303 and saw an outline of what looked like the famous rocks previously seen only on TV programs and in travel books.
"I don't really know, I guess so," I responded. We shared perplexed looks with the other occupants of our car – Dalene's cousin David and his partner Trevor who just happened to be visiting London during the first couple days of our stay there. We all admitted to expecting a mystical walk through shady trees to find a hidden, prehistoric display of stones. It couldn't be, could it? I mean this was touted as one of the top day trips from London to experience.
We just weren't expecting to just suddenly come upon it on the side of a very busy motorway.
But, that was it! As we approached, the hordes of tourists taking photographs and wandering the fenced-in field confirmed it.
We parked the car and joined the sheep for our Stonehenge experience.
The monument is believed to have been created between 3000BC and 1600BC and the exact purpose still remains a mystery. It is suggested that the henge (a prehistoric monument built in a circular area with standing stone) was built for religious meetings and celebrations. The unique formation is aligned with the midsummer sunrise and the midwinter sunset and is a source of fascination for many people. There are also some pretty crazy theories out there suggesting that aliens or the devil constructed the henge for purposes unknown.
Regardless of who built it and for what purpose – it is quite a sight to see. And as we entered the field, I wondered to myself, watching all the other tourists snap hundreds of photos, how many different photos of a pile of rocks can one person take?
A lot, I found out. And here are just some of them!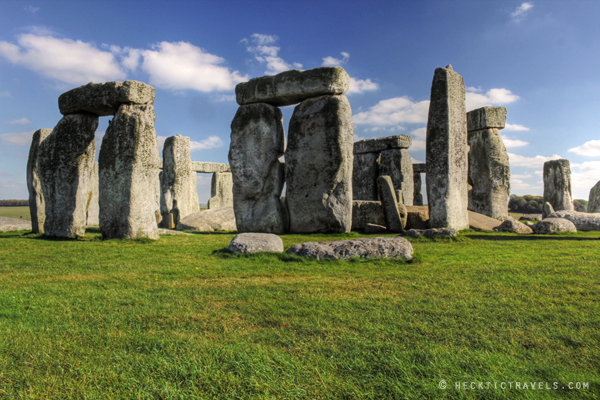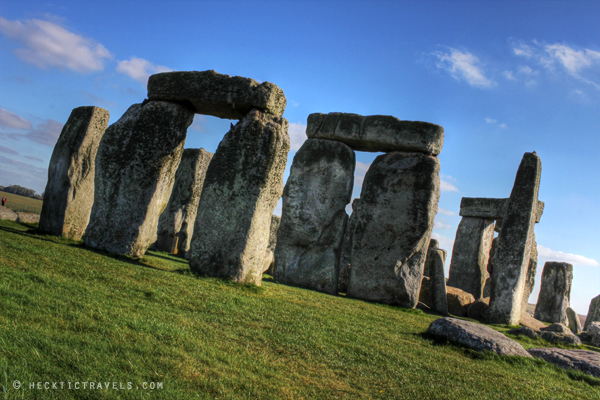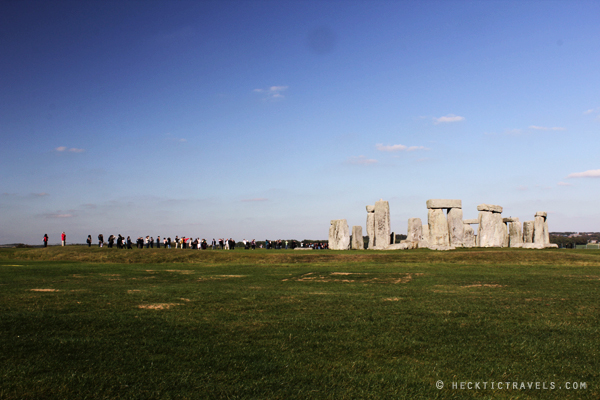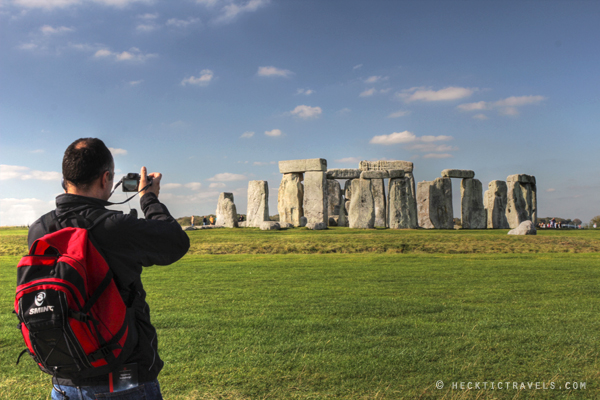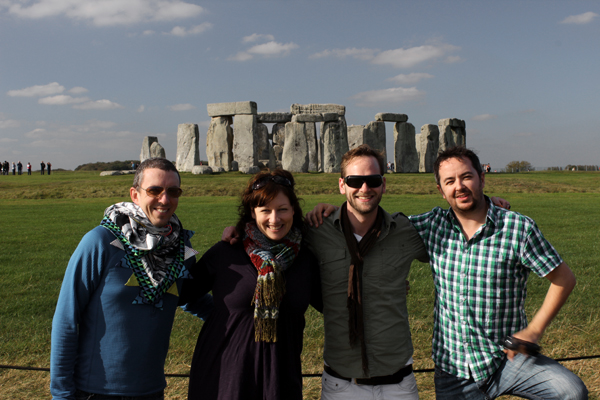 Touring is always most fun when with ones you love. Thanks Dave & Trev for an awesome day and sharing part of your vacation with us!