Rainbows, Kitty Cats and Ice Cream
It is a cool Sunday night.
I'm cuddled in a blanket on the couch with the laptop in front of me. The TV is off and Pete is working in the other room. All there is to disturb my concentration is the occasional passing car or dog barking in the distance.
But I'm fidgeting. Playing with my hair, checking Facebook constantly. Snapping a pen cap off, and then back on again.
The typical travel blog banter isn't coming to me – I can't sum our day up into words that simply outline where we went, what we ate, what we talked about. Instead, as I sit here fidgeting, all I can think about is rainbows and kitty cats. Ice cream and kumbaya. In short, I'm gushing. I just want to gush about today.
I am just so touched. So deeply touched with the generosity of people in this world to us two homeless strangers.
Right now I could be sitting anywhere else on the planet, maybe even back home, listening to an occasional passing car or a dog barking in English instead of Turkish. But I'm not. I am sitting in rural Turkey, having just passed the most wonderful casual Sunday afternoon in the presence of new friends, creating important memories with people who were unknown to us a month ago. Our good fortune with the incredible people we happen to meet always astounds me.
Today almost didn't happen. Our original plan to venture into the mountains for a traditional Turkish mangal (barbeque) was thwarted by thunder, rain showers and hail. Elif and I exchanged emails back and forth over Facebook, until it was decided we would take it inside to their house in a nearby beach town rather than rescheduling.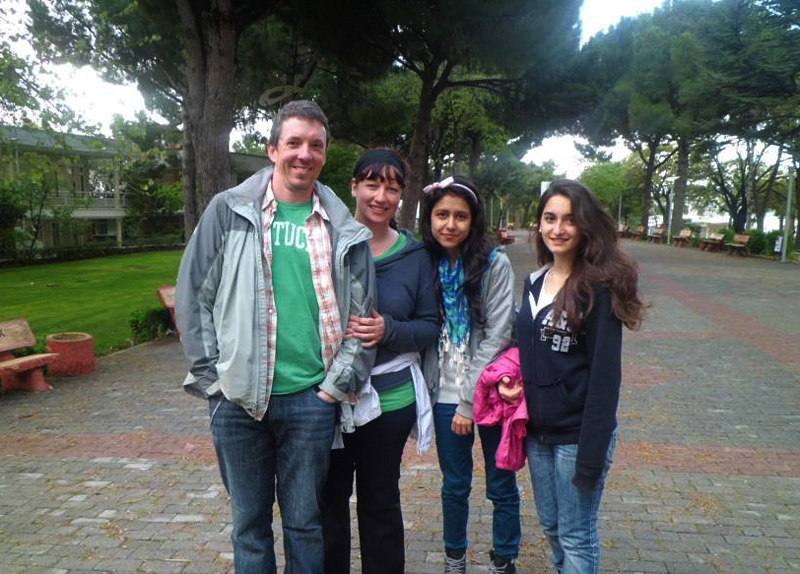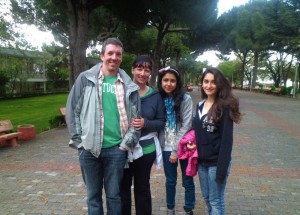 Elif and her friend Hilal are two teenage girls we have met before. They are students of our very good friend Mustafa – a man whose unending generosity deserves a whole post about rainbows and kitty cats to himself. We previously went on a mangal (barbeque) with the three of them to help the girls practice their English.
It was a much less intimate affair this time, with friends and family joining in. 12? 16 people maybe? Elif and Hilal got plenty of practice with their English, translating constantly the group's questions of us: What are our favorite colors? What music do we like? What do we like about Turkey? Elif's little sister overcame her shyness and sat on the arm of my chair for awhile, with her hand resting on my shoulder. She asked Elif to translate to me that I have very beautiful eyes. This after one of her friends told me earlier that I have a very young and beautiful face. Ohhh…flattery will get you everywhere my new best friends.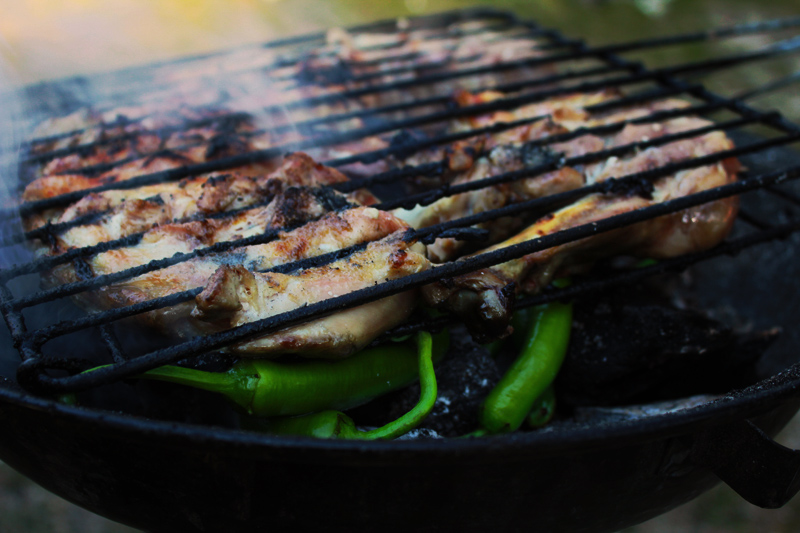 We didn't lift a finger and gorged on a delicious spread. Grilled chicken, tomatoes and peppers, salad and bread. We were taught how to properly eat it with lavaş (wraps), Pete both gushed and growled about the fact we hadn't found lavaş in the market yet. Dessert was poppy seed cake soaked in syrup, served with traditional çay tea. More questions back and forth, they sang us their national anthem, and we sang them ours in return. There were more invites to more dinners, generous hugs and kisses doled out as we had to be on our way.
We left with full bellies, inflated egos, and hearts that were bursting.
On the way home, Elif's Dad made an unexpected stop to buy us some of the lavaş that Pete was raving about earlier. Casually and wordlessly he handed over a fresh package to me, as if it was something owed, and not as such a thoughtful gift. Something we had not asked for, and never expected.
More heartfelt farewells. Twice, actually, as I had forgotten my purse at the house and the whole family went to retrieve it and bring it back. It was done without question, and with genuinely beaming smiles.
We have just over one month left to go in Turkey. The largest downfall to slow travel is that the goodbyes are made that much more excruciating.
On the way home, as we were explaining to the girls about having to leave and where we were going next, they asked if we would return. Of course we will, we replied. We will be waiting for you, they both said.
Sigh. I need to find a kitty cat. Some ice cream, maybe.