The Five Towns of Cinque Terre
Words by Dalene Heck / Photography by Pete Heck
Planning for a whirlwind tour of Italy is no easy task. It was especially difficult considering the addition of a third member to our party. Our nephew's young age and lack of travel experience made it difficult to determine what he would enjoy. Museums? Hiking? Beach bumming? We built the itinerary as best we could, trying to balance our own desires with what we thought he would like.
Cinque Terre didn't make the first cut. Pete and I had visited once over a decade ago, and in the wide-eyed wonder of our first European tour, I remember declaring that there could not possibly be a more magical place in the world. We took our first steps on windy cobblestone streets, gazed upon the bluest water we'd ever seen, and fell in love with the dramatic towns hugging the rocky cliffs. I believe I even began looking at property listings as soon as we got home.
But this time the coastline of Amalfi beckoned us instead. It had been the romantic end to a frantic trip around the country a few years prior, and we had declared it as the new most-magical-place-in-the-world. The spark faded this time around though as we struggled to find a place for the three of us to stay (our previous problems with finding Italian accommodations were hurting us yet again). We finally conceded, and turned our attention north to the five towns that had won us over a decade prior. We found a great place in nearby La Spezia, and rejoiced in the fresh and salty sea air as soon as we arrived by train.
Our second choice came through nicely.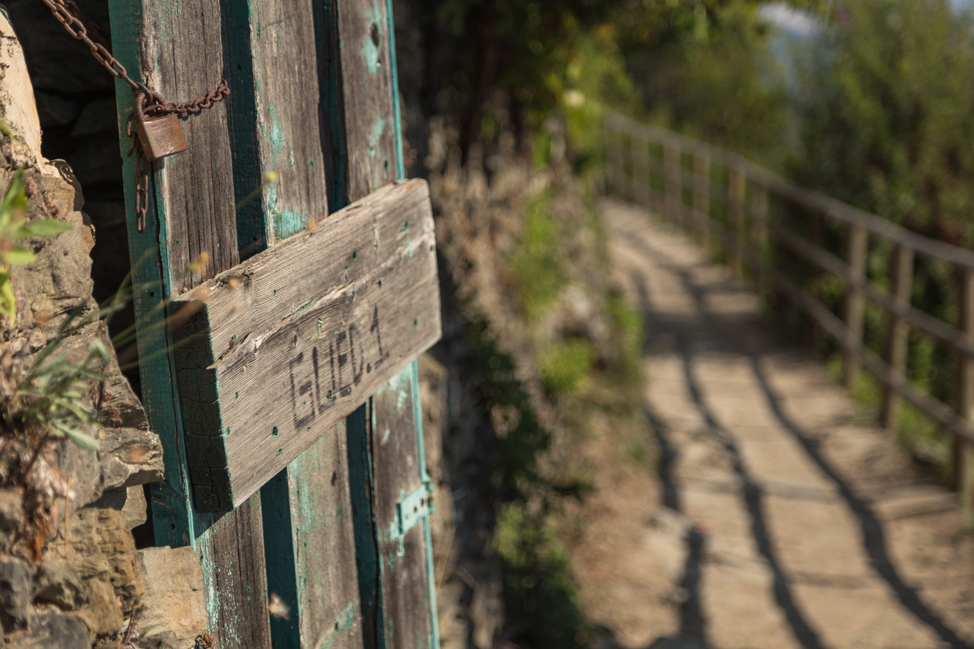 Visiting Cinque Terre in one day is easy. It's within reach of so many Italian hotspots, and all five of the towns can be visited in one day via train or (a very long day) on foot. Our plans were thrown off immediately when our chosen hikes between three of the towns were closed due to landslides, so Ave and I instead stuck to the trains and spent more time lounging in each town, browsing souvenir shops and sampling gelato at almost every stop.
We sent Pete up on the harder hikes to get the shots. It's his job, you know.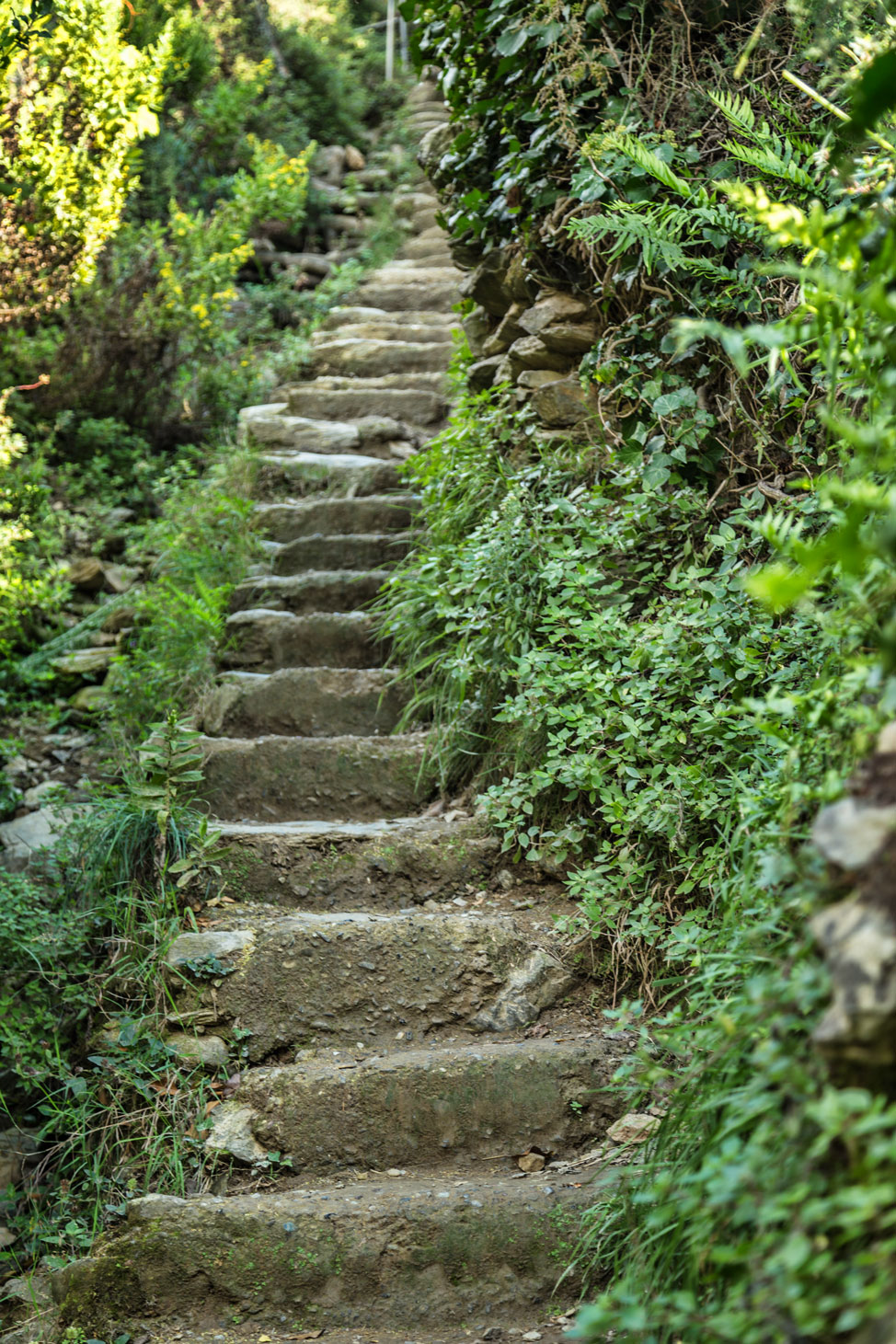 Riomaggiore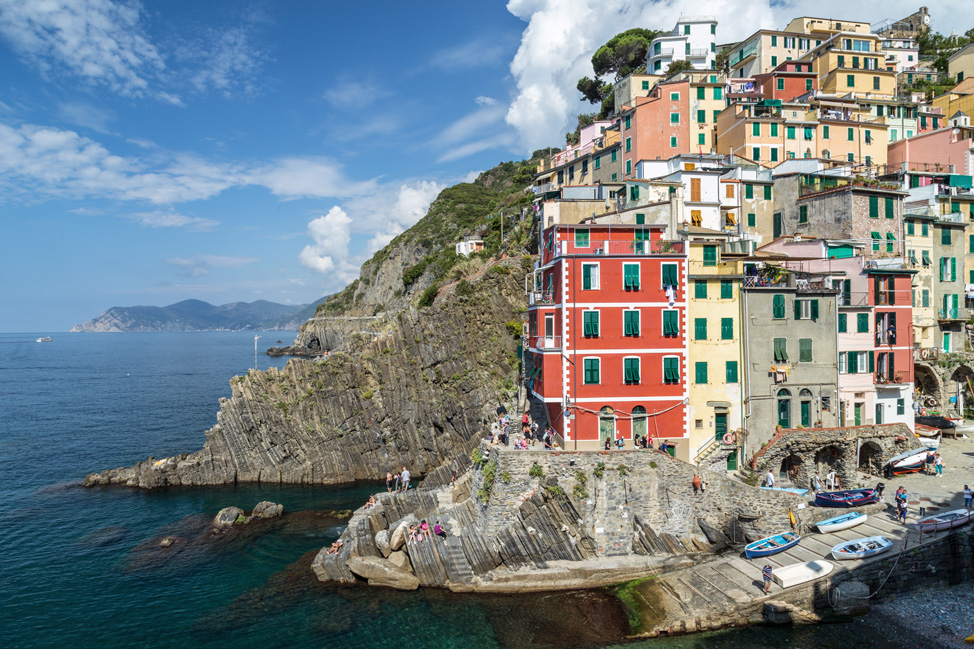 Vernazza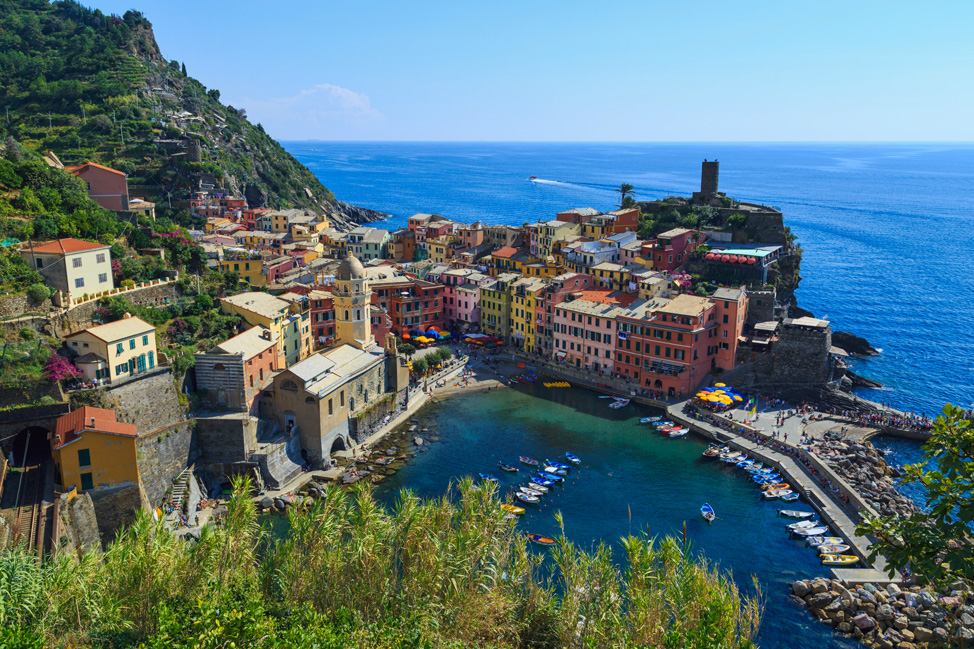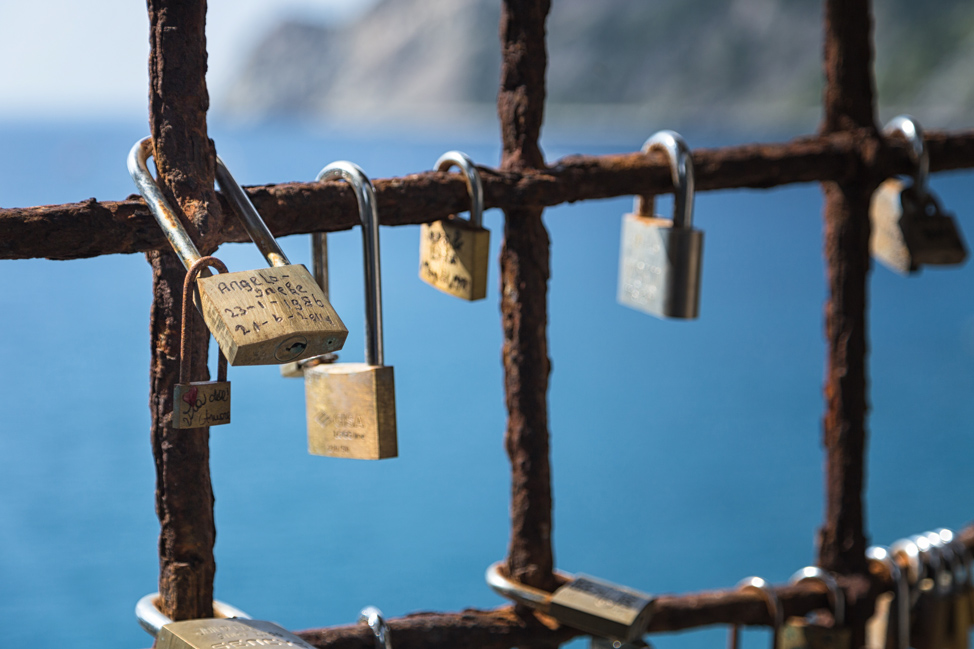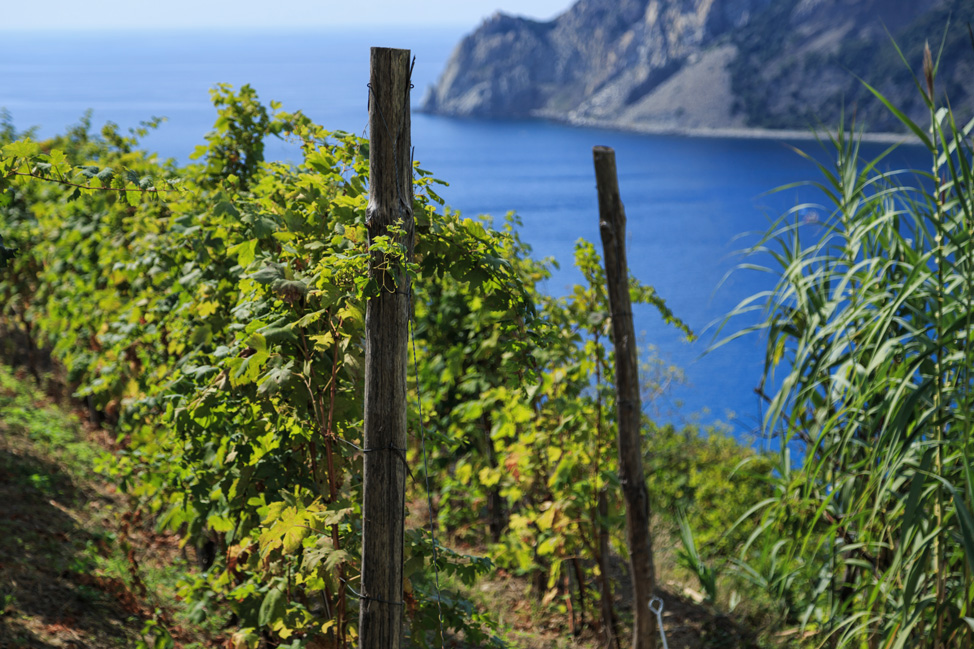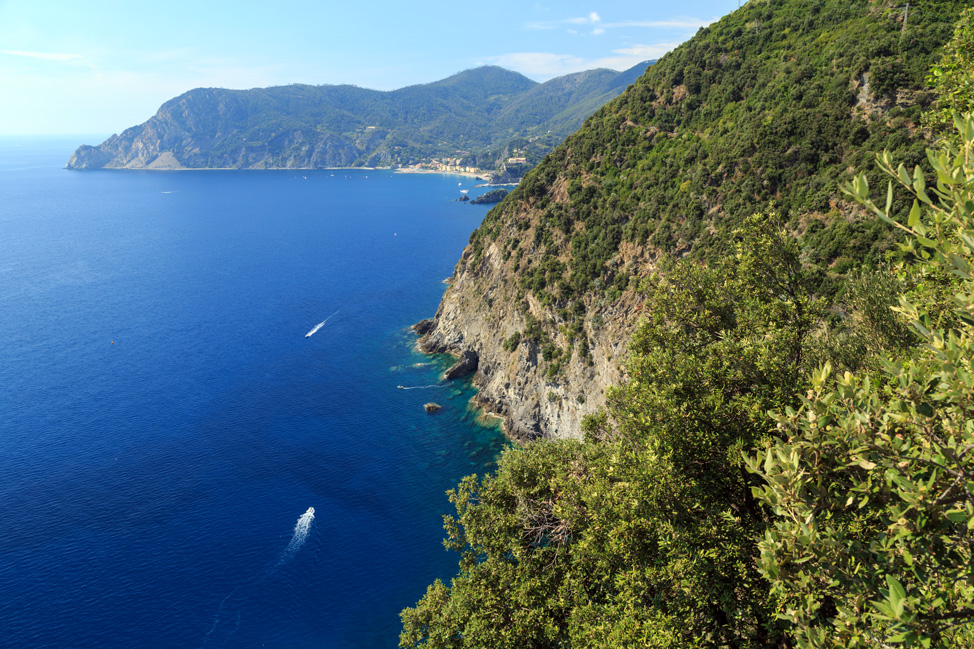 Corniglia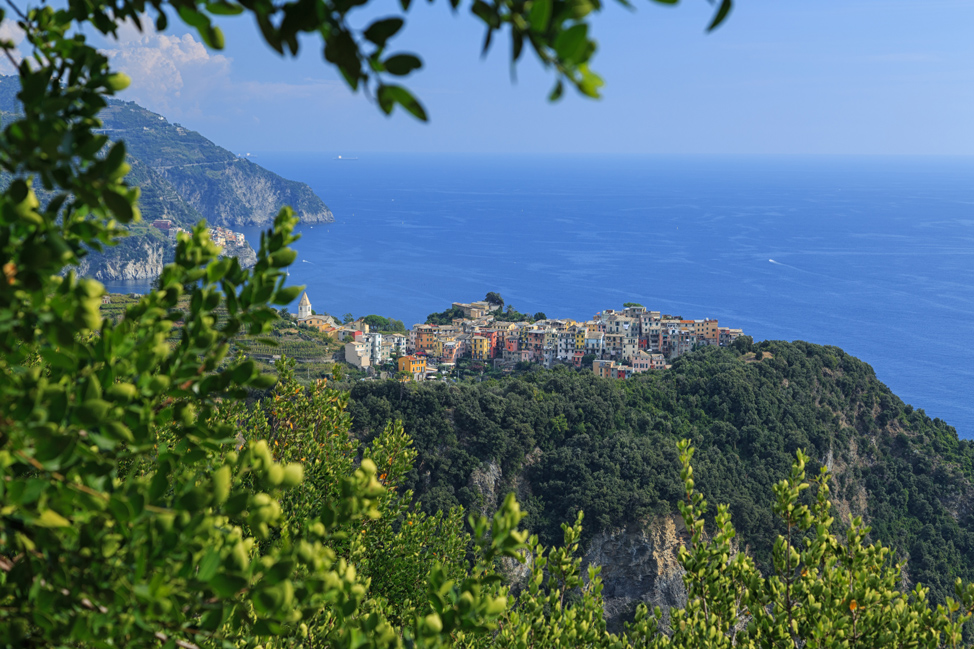 Monterosso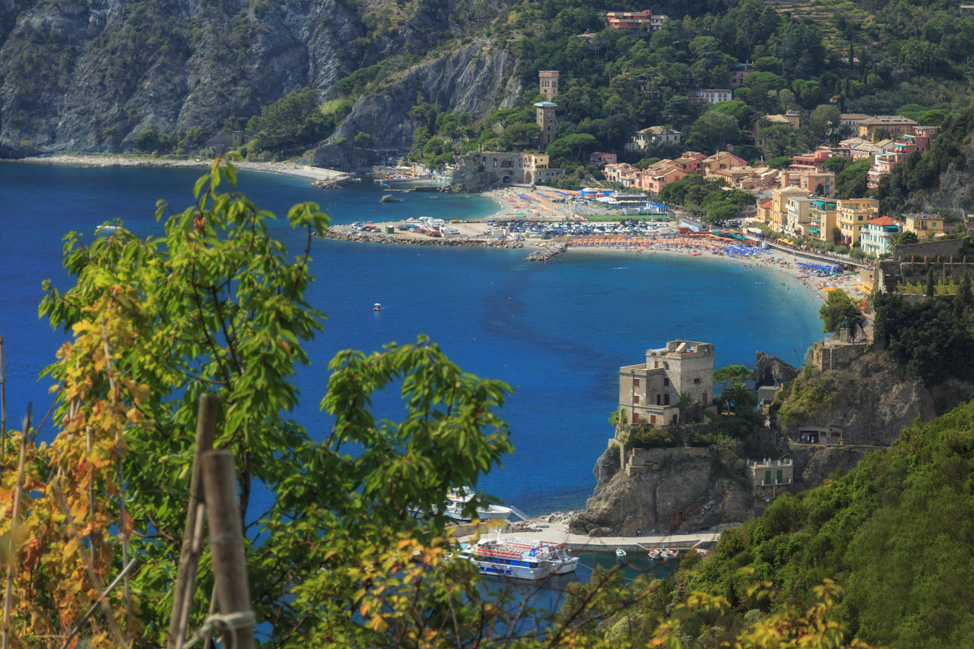 Manarola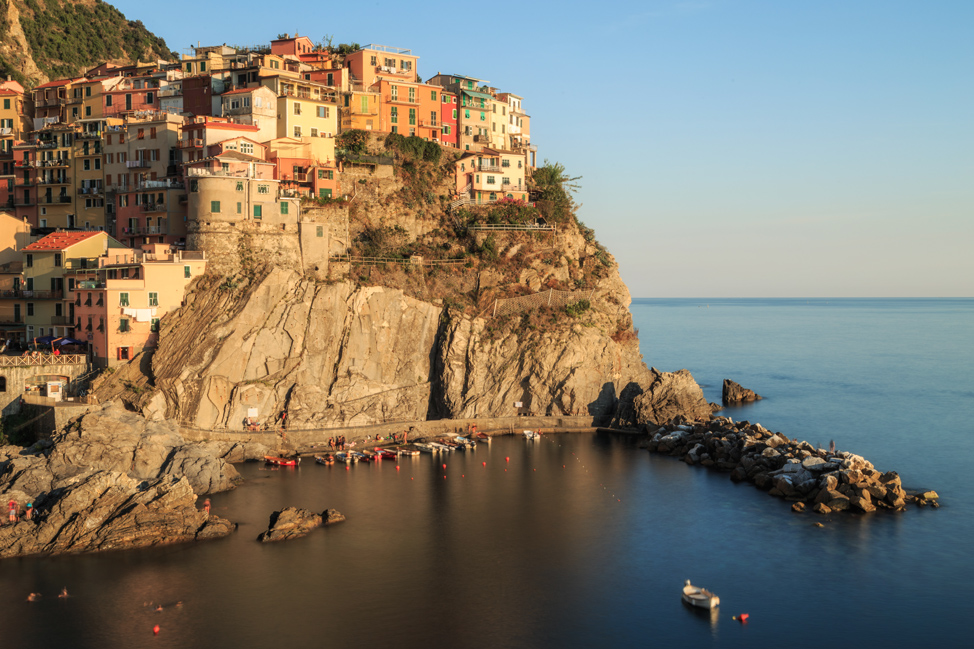 ---
Where We Stayed

The view from this place cannot be beat, and we found the prices in La Spezia to be much better than those within the five towns themselves.