Our Photography: Gear, Processes, and Tips
Words by Pete Heck / Photography by Pete and Dalene Heck
I've often answered countless emails detailing what gear we carry and what programs we use to process our photos. This post – geared to be "photography for beginners" – will hopefully answer all of these questions and more, but if you have any additional questions after reading it please let me know and I will endeavor to add to this post as I go.
*****
I'm not one who travels lightly.
Being a photography-focused travel blogger without a home base presents a unique set of challenges. I have to be very aware of what I can take with me and what I must sacrifice (usually clothing loses out over a new lens). It has been an immense learning curve over several years to find the balance of what works but I think I'm finally there.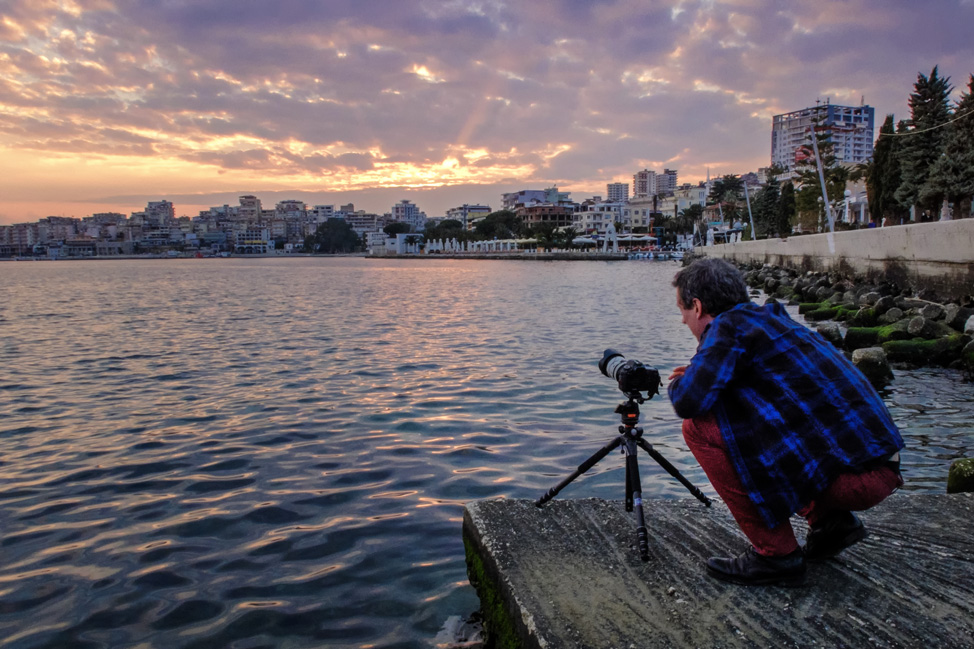 What I carry
CAMERAS
The most common question we receive is about which camera we use. Personally I believe that a fantastic image can be made from any camera. The photographer creates the image, not the camera. Certainly some cameras have superiority and capabilities over others, but there are professional photographers and videographers that solely use iPhones for their work and are very successful.
When selecting a camera my personal opinion is to learn first, upgrade later. Don't rush out and buy the most expensive or even a full-frame camera until you learn the fundamentals via a smaller purchase. For a budding photographer just starting out in the DSLR world, I recommend picking up an entry level camera body (you can find great deals even for second hand) and start learning to shoot in manual modes. For travelers, I recommend a mirrorless camera as they will drastically reduce the amount of weight than carrying a full frame DSLR.
For me, I've always shot Canon. Currently I shoot with a Canon 6D (the new Canon 6D MII is rumoured to be released July 2017) and prior to that I shot with a Canon 600D (T3i) for nearly 3 years. That entry level Canon followed us for countless kilometers around the globe and took over 50,000 photos. I learned everything with it and I'm surprised that it lasted as long as it did. I upgraded to a full frame body in 2014 when I knew that my photography was being held back by my equipment. (For tips on how to choose and buy a DSLR, go here.)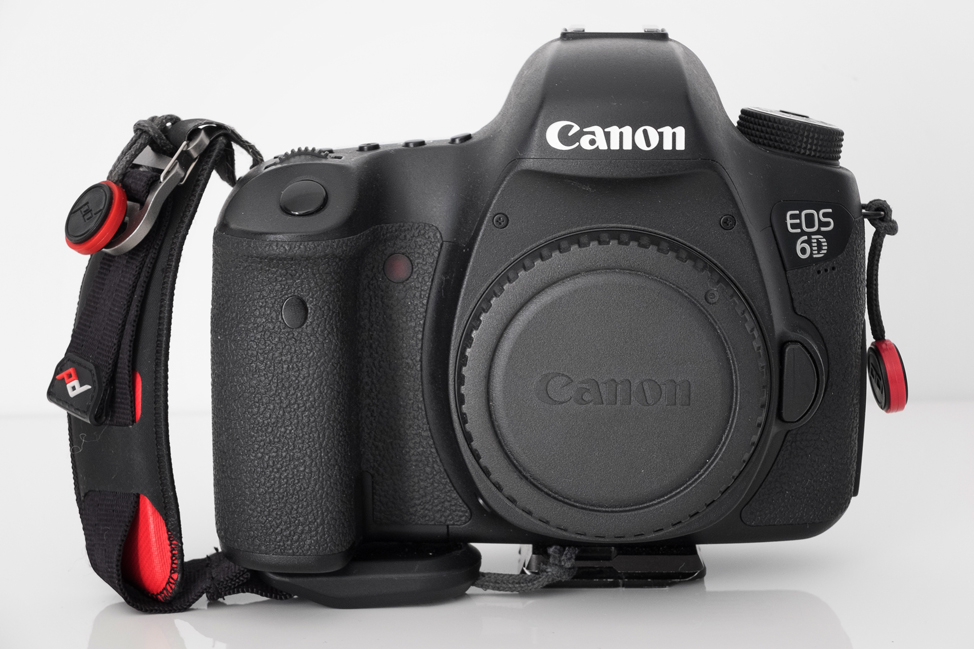 For a second body we now carry a Sony a5000 with the 16-50mm f/2.8 lens. The new a6300 and a6500 (released July 2017) are the upgraded models. It's a small and versatile mirrorless camera. The lenses are interchangeable if I ever wanted to go to a prime or telephoto lens. And the nice thing about Sony's is that I could purchase an adapter and use my Canon lenses on it.
The camera is useful on street shoots for behind-the-scene shots as well as for street shooting. The pros to the camera are that it produces fantastic high quality RAW images, it's compact and easy to use, and has manual settings so I can achieve the shots I'm after. The only downfall of the camera is that the sensor is very prone to getting dust spots and so we have to be very careful when changing out the lens.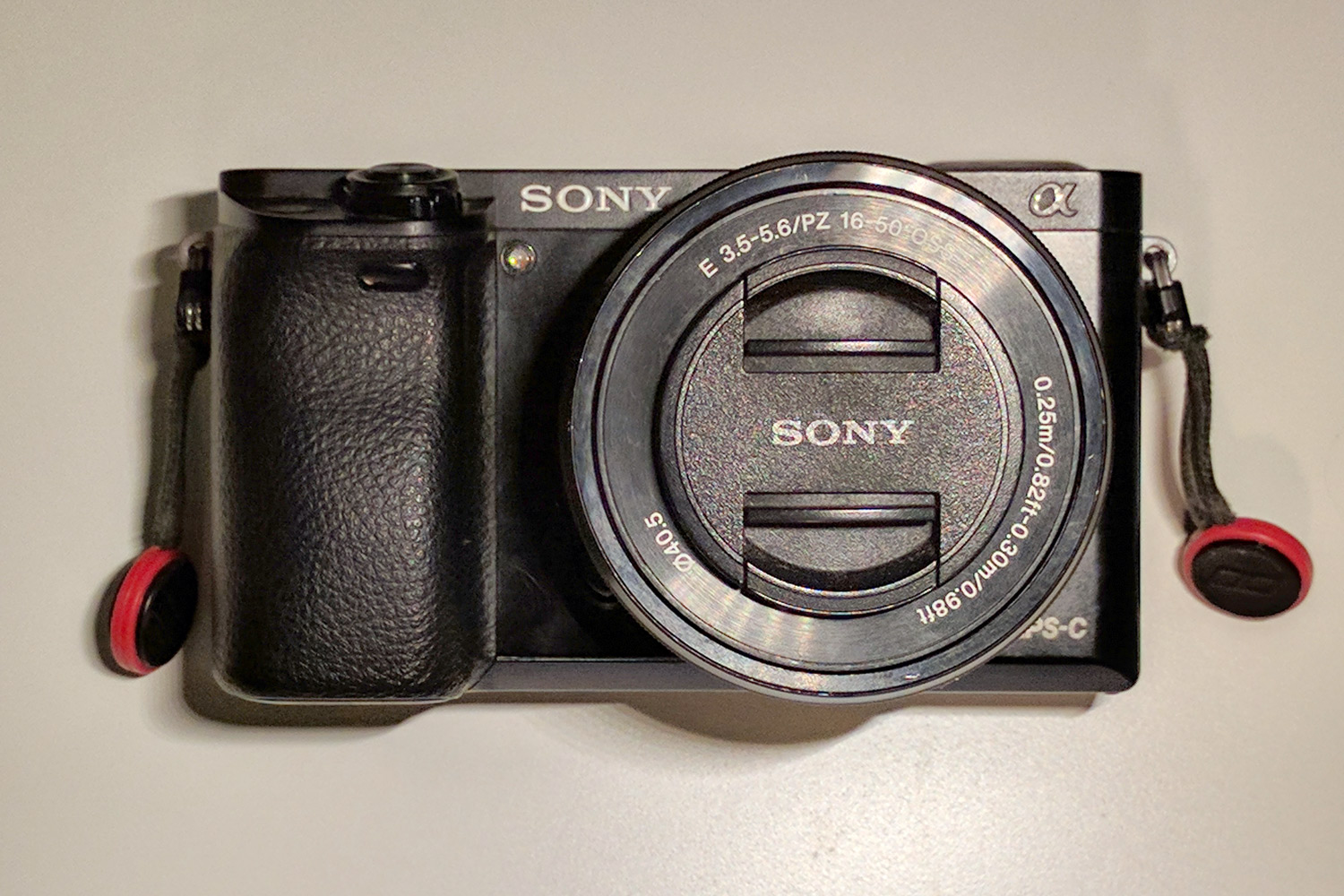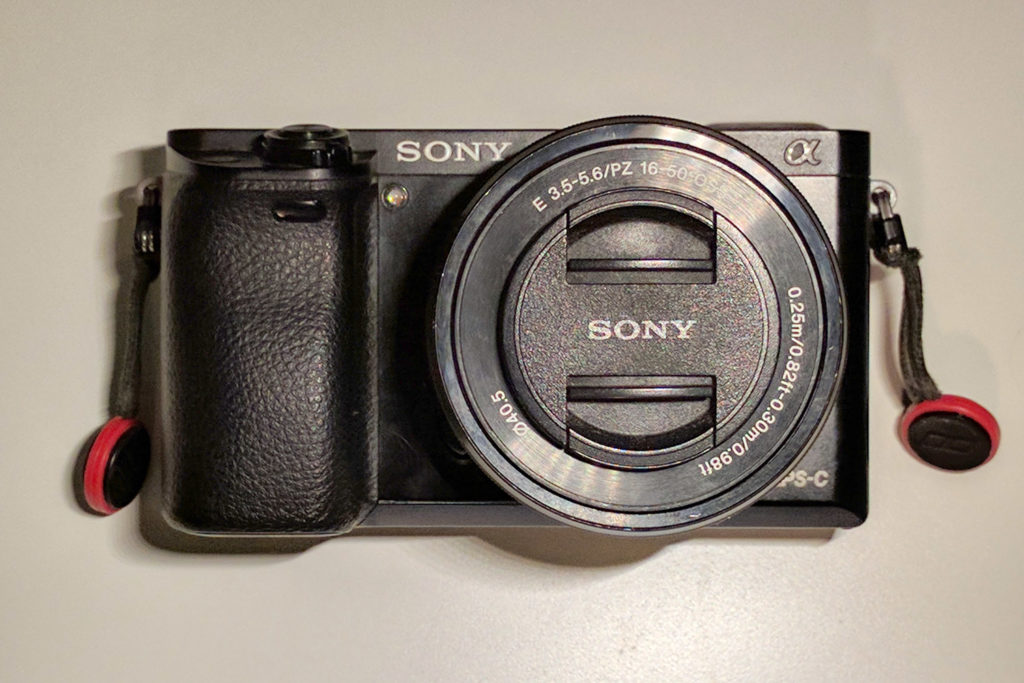 For our more active and extreme experiences we use a GoPro Hero Black 4. We use it mainly for video where we can't risk using our expensive gear. The quality is pretty exceptional.
One of the most convenient features all of our cameras have is built-in wifi capabilities so we can upload images to our social media accounts on the fly.
DRONE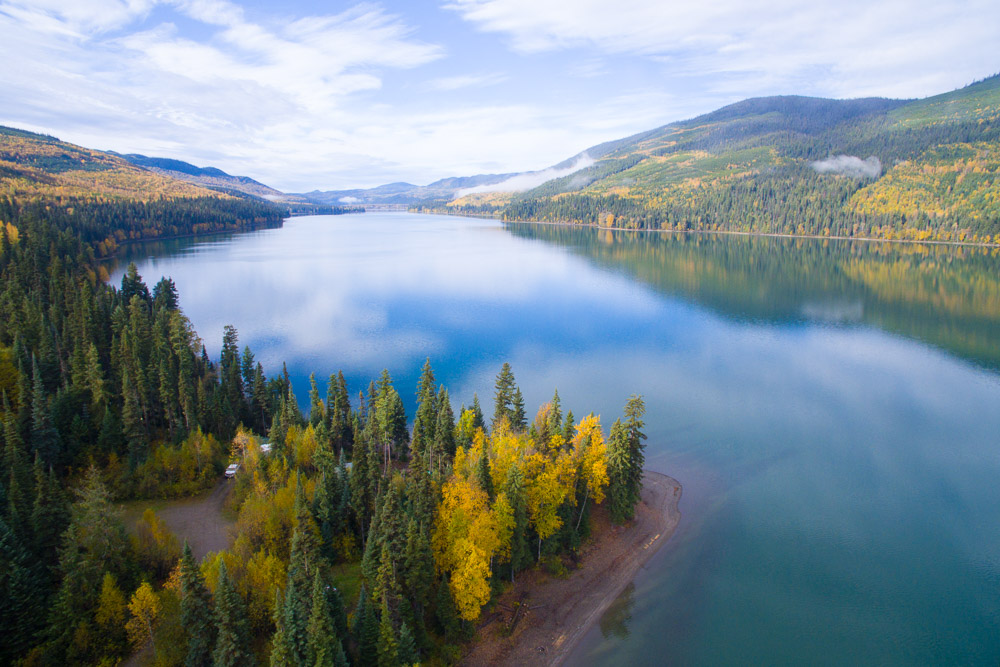 In the summer of 2016 we added a drone to our arsenal of photography and videography gear. It really has brought value to our imagery and we love that it captures some unique shots that wouldn't be possible without being airbourne. The drone we use is a DJI Phantom 3 Advanced. It is already quite outdated and we are looking to replace it with the DJI Mavic or Spark which are much more compact and easier to travel with. A word of caution is that there are strict regulations put in place for flying drones. Be sure to understand these laws as you can risk a steep fine for breaking these regulations.
GLASS
I carry 4 lenses for my 6D. I believe it is pretty well balanced for what we do considering range required, cost, and weight to carry. There are times when I get stuck switching lenses and miss a shot – which issue could be avoided by having another body or a lens with a wider zoom range – but those lenses either mean lesser overall quality or depleting our entire savings account for the best that is out there. Thankfully, this doesn't happen too often.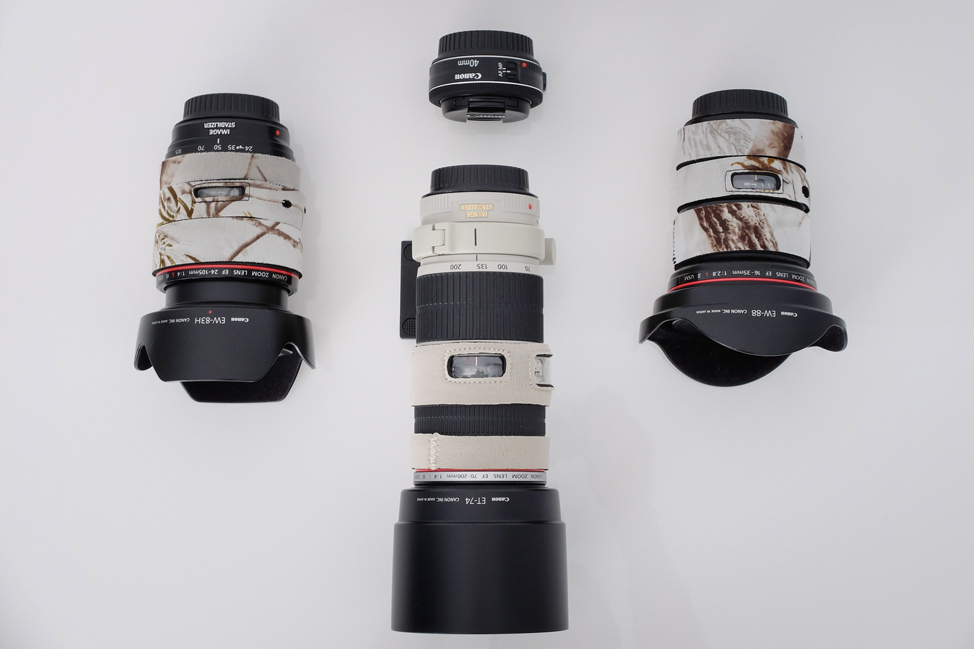 Going clockwise, starting from the left:
Canon EF 24-105mm f/4 L IS USM – This is my go-to lens. The versatility of focal lengths is very handy and the sharpness of this lens is very impressive.
Canon EF 40mm f/2.8 STM – This is a small, prime, pancake lens. The price is cheap but the lens is extremely sharp. We use this lens mainly for filming video, but I love to take this one to capture street scenes or for some long exposures at night.
Canon EF 16-35mm f/2.8L II USM – This is a fast, wide angle lens. It is amazing for wide open landscape shots.
Canon EF 70-200mm f/4 L IS USM – A zoom lens which is extremely sharp. It's outstanding for portrait photography and street shooting.
FILTERS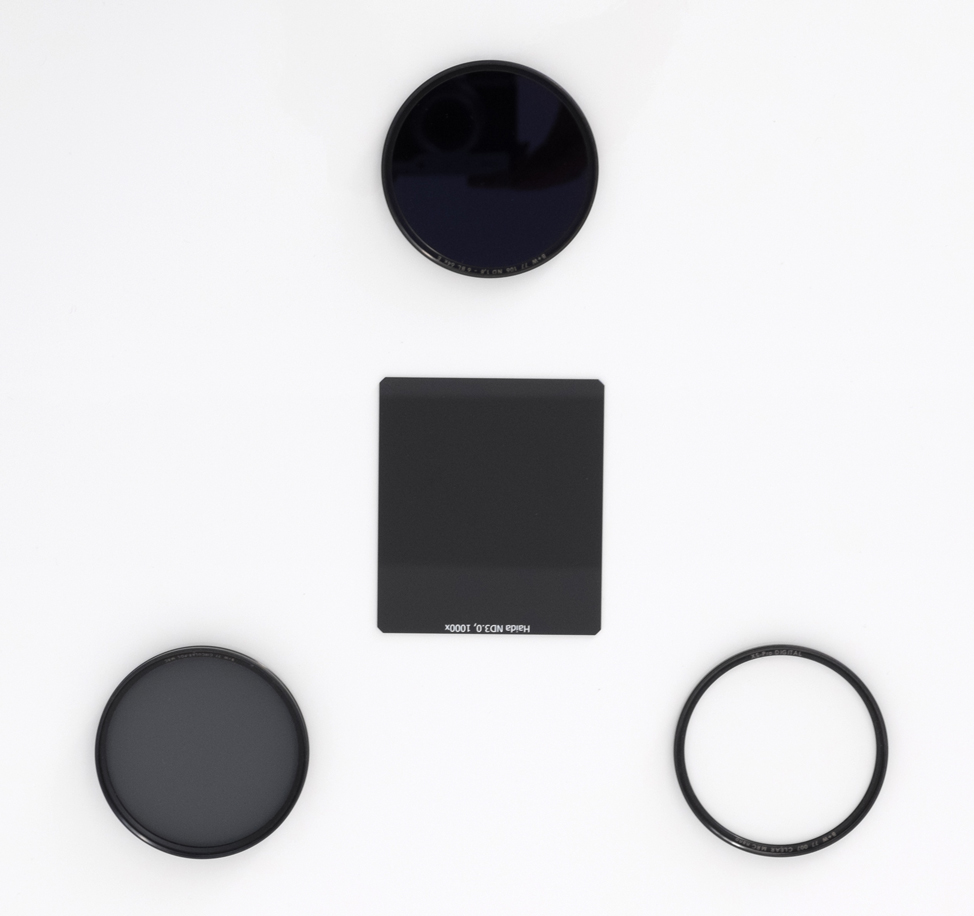 For all my lenses at minimum I have a high quality UV lens attached (if only to protect it when someone knocks it out of my hands onto the cement below). I carry a circular polarized UV filter for my 24-105mm and 16-35mm as these are the two lenses which I typically use for my landscape shots. The polarized filter helps give contrast to a cloudy sky, removes unwanted reflections, and improves colour. When I want to get longer exposures to achieve either a silky effect on water or some motion blur during the daytime, I carry a 6 stop and 10 stop ND filter to achieve these effects. Also in my bag is a graduated ND filter which allows me to darken certain areas of a shot while the rest remains unaffected. This filter is ideal for sunsets to make the sky pop.
MOBILE PHONES
It's no surprise that mobile phone cameras have come a long way and fast. We travel with both an iPhone 6S (Dalene) and a Nexus 6P (Pete). Both have amazing cameras and create stunning photo and video. There are often times we don't bring our big bulky DSLR's when a phone will suffice.
Pixter Lenses
Something fun and quirky that we recently tried out were the add-on phone lenses made by Pixter. The lens just clip over your mobile's camera and you shoot like normal. It allowed us to either get up real close with the Macro Lens, or get much wider with the wide angle lens. They are a fun way to add some creativity to your images. The only critique we had of the lenses is that they don't work well over phone cases (which we both have and had to remove) and they fit much better on iPhones because of the protruding camera lens. Here are some of our shots:
Macro Pro Lens
We were literally able to get within millimetres of our subject to get a clear shot.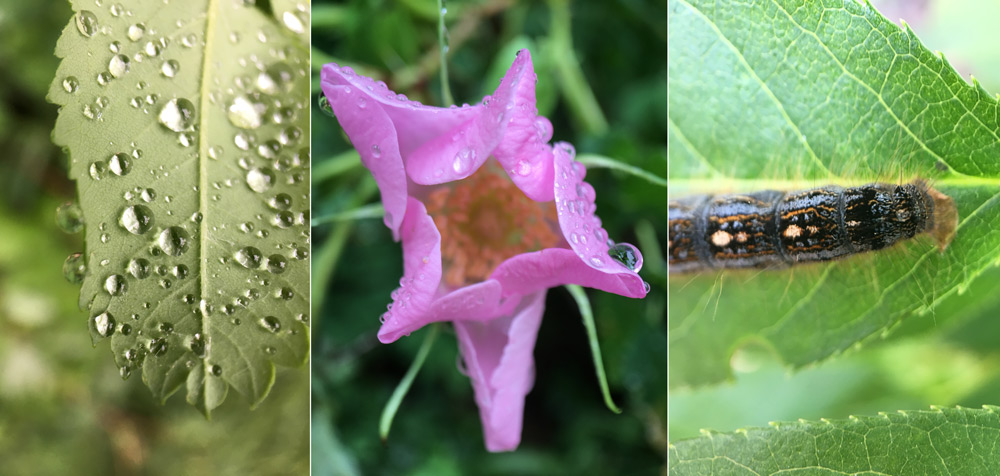 Wide Angle Lens
A nice way to get more of our shot in the frame. Too many times I find myself backing up to get everything I want into the shot. This little lens solves this.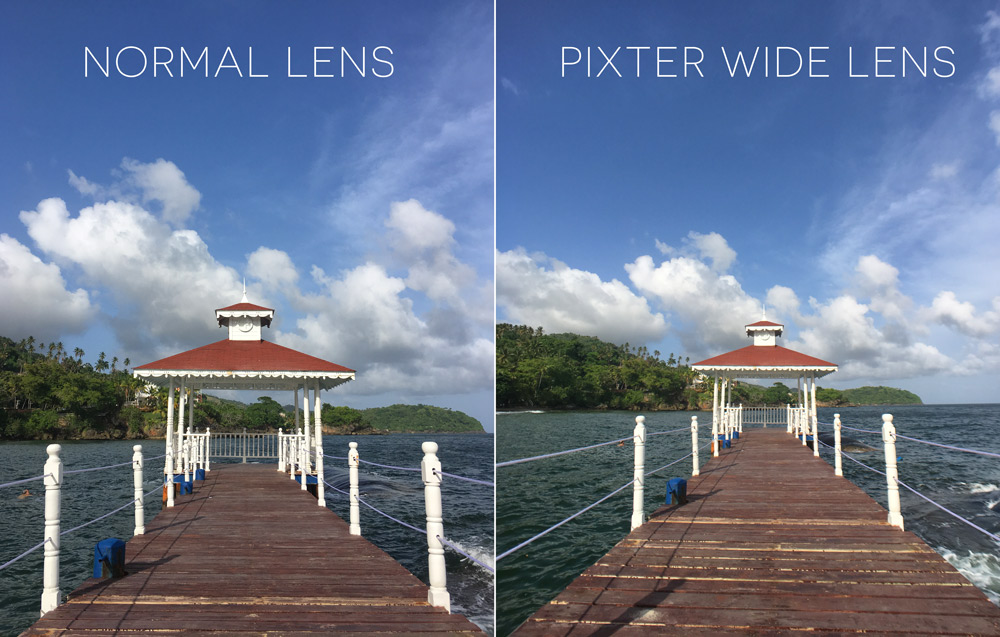 TRIPOD
Essential to any photographer is a good tripod. I carry the Vanguard Alta Pro 254 and BBH-300 Ball Head. The carbon fibre has made a huge difference in the weight in my pack. The tripod is extremely sturdy and super quick to unload and setup. One of the best features of the tripod is the ability to tilt the centre column ninety degrees so it allows me to get right to street level where I like to take a lot of my shots.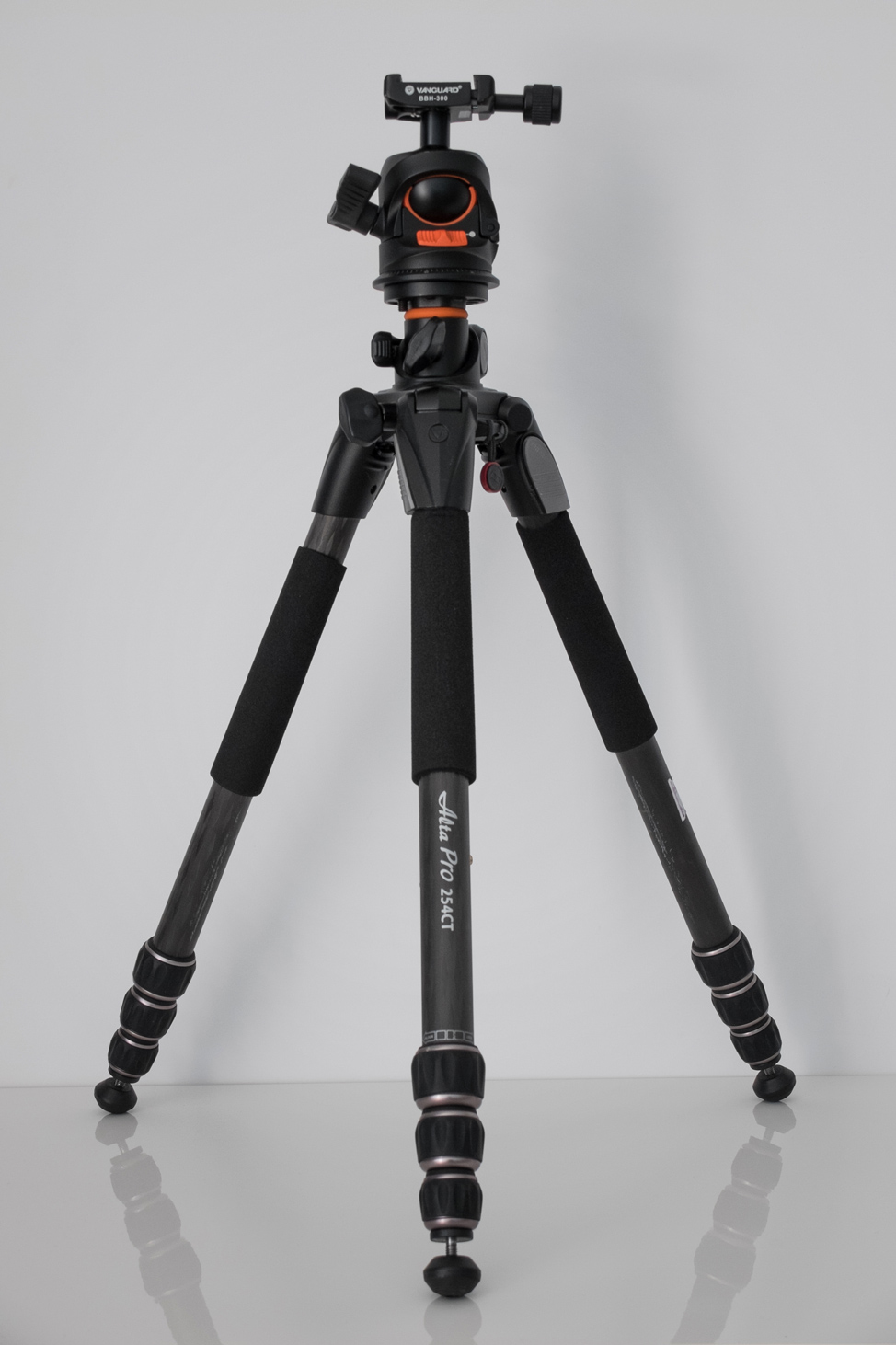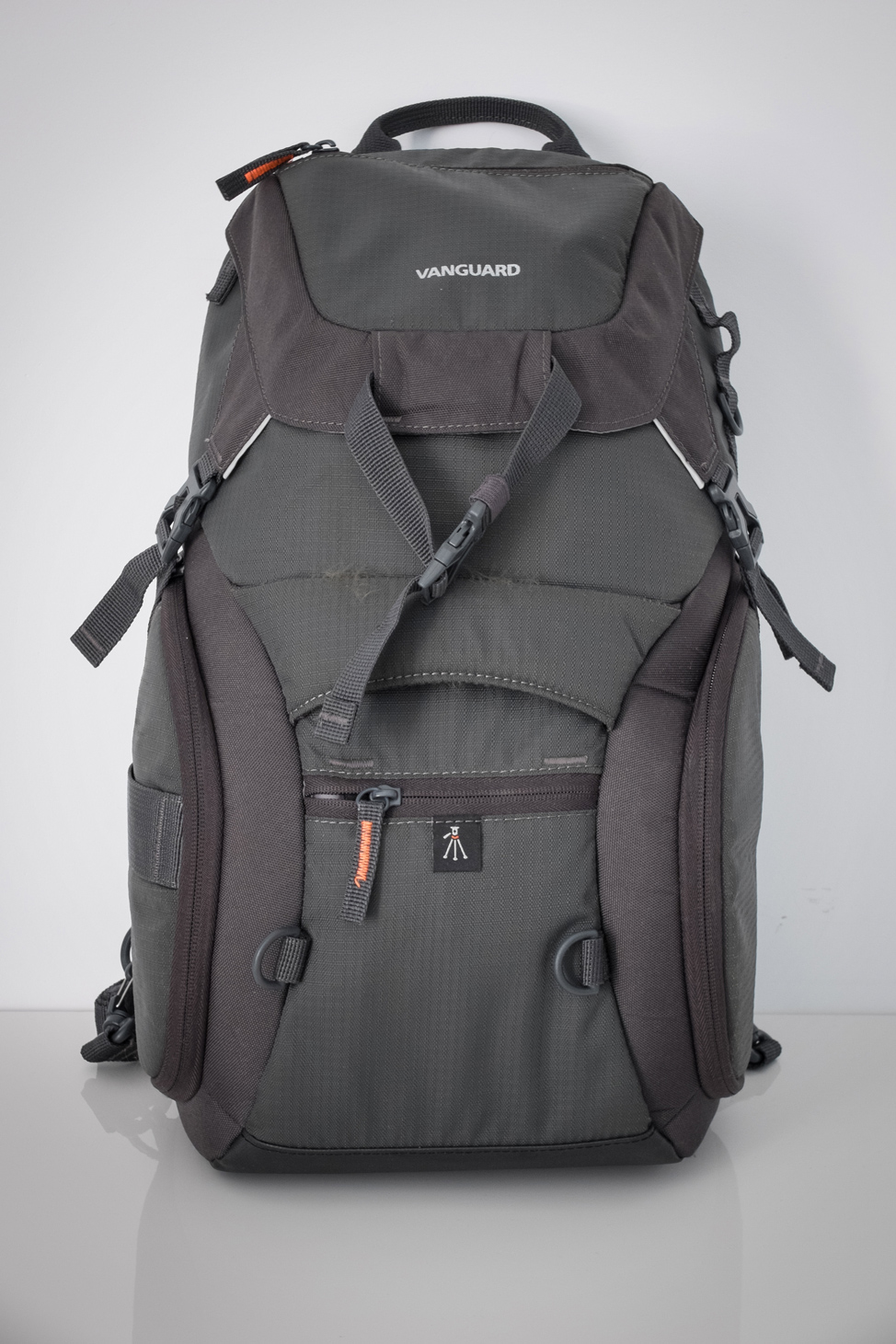 PACKS
I have two main packs. When I travel and don't bring the drone everything goes into my F-Stop Tilopa BC pack. The best thing about the F-Stop line is the ICU units which hold all the camera gear and the ICU's pop out of the back compartment allowing me to carry my photo gear separately. This is perfect for airplanes or buses with smaller overhead space to ensure it fits.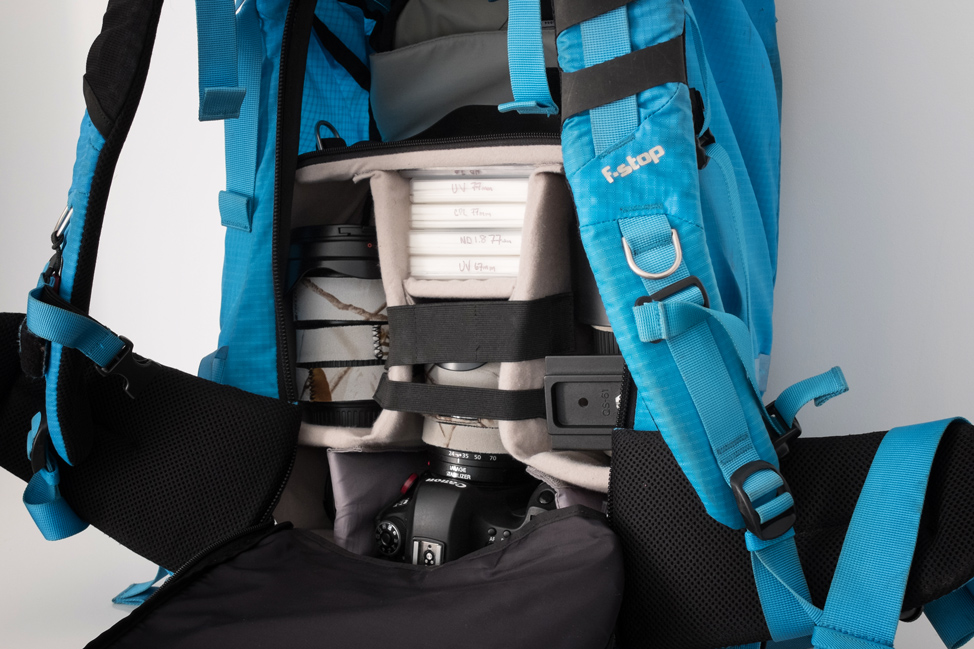 When I need the drone I carry the Think Tank Airport Heli Pak. It carries everything I need and fits in most carry on compartments and under the seat.
Other Recomendations
Peak Design – For the past while I have been using products from Peak Design. The company provides camera carrying solutions including detachable straps (featured in the photo is Slide Summit Edition) hand clutch options (which I really love) and the Capture Pro which allows you to clip your camera to a bag strap or belt and carry it hands free. Our readers can earn a 10% discount on product by using the code "HECKTIC" upon checkout.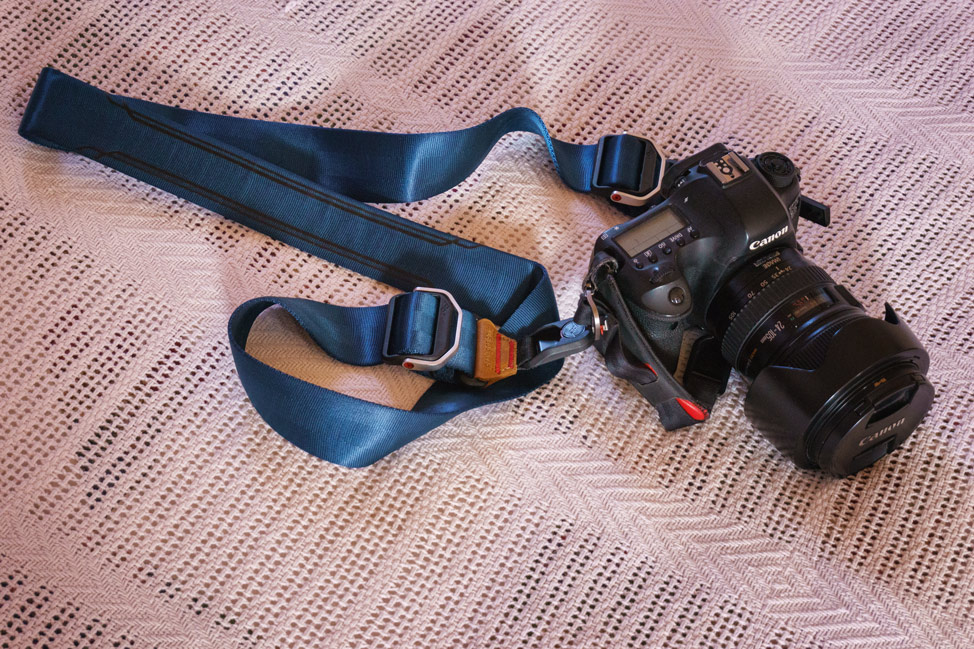 Lens Coat – Since I like to take extreme care of my photo gear and protect it as much as possible, Lens Coat certainly helps me out. The picture of lenses above show the neoprene protectors and are custom made for certain lenses. The covers protect my lenses from cold and rain and the company also sent me a a rain cover specifically designed to cover my DSLR when it's mounted on a tripod. I don't have an excuse now to not go and shoot in the rain.
Always carry spare batteries. For each of our cameras we have at least two. This is especially helpful when we are in cold locations as batteries drain much faster. Having these spares removes some risk that we'll run out of power.
A cleaning kit is essential. I am constantly making sure that my filters are clean. Having an air blower to blow away dust, water drops, or bits of sand will make sure I don't ruin my image. Also I carry multiple non-abrasive cleaning cloths and plenty of cleaning fluid. I take extreme care of my equipment which in turn means I will have less issues with my gear.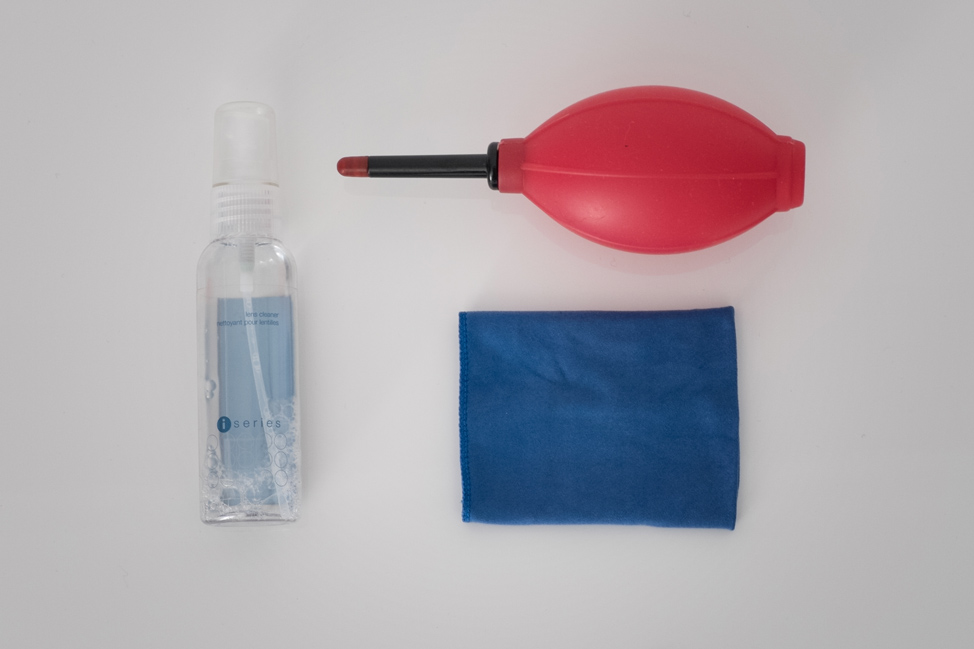 An intervalometer (a trigger to take photos hands free) is very useful, especially for shooting long exposures, and essential for creating time lapse. By using one it reduces any risk of camera shake due to pressing the shutter button.
I always carry a dry bag with me. It takes up no room and if by chance the weather takes a turn for the worse, I might get wet, but I know my camera gear will not. As well having a dry bag is especially useful when I am shooting in extremely cold climates. Before bringing a camera in from the ice cold I make sure to put it in the dry bag so it will not be affected directly by the warm air which will cause condensation and can be fatal to the internal electronic components.
SHOOTING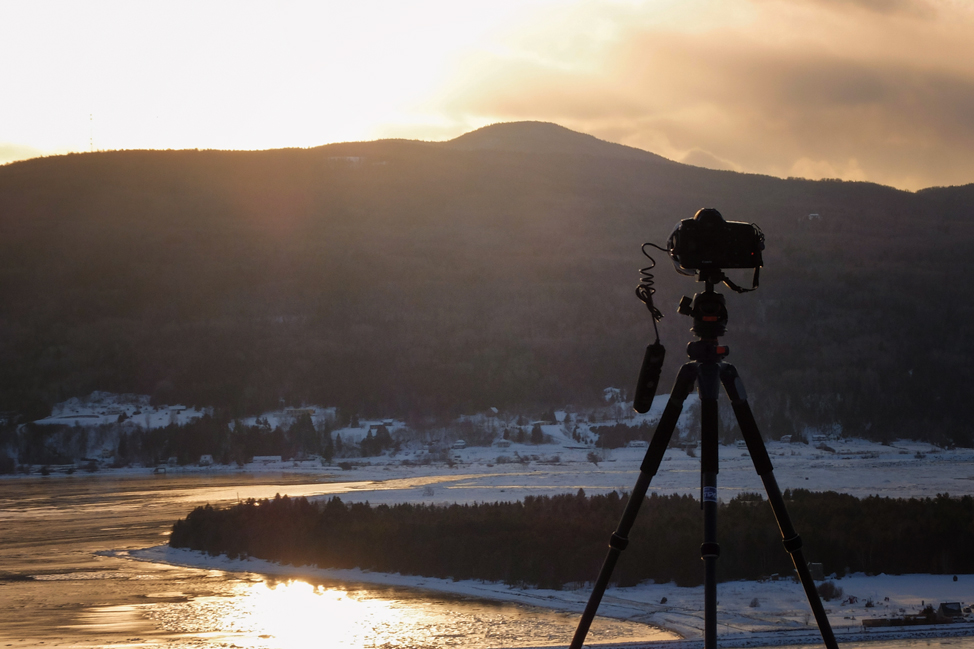 I think my photography has come a long way. I look back at some of my older work and cringe, desperately wishing a do-over. But I do understand the adage of "continuous learning" and photography is no exception. In this trade I'm always learning something new. There are countless articles around the internet about how to improve your skills, but as per your requests we thought we'd give you a bit insight and tips into how we do it.
PREP
When arriving at a destination I typically take a day to explore. I will either go for a long run or Dalene and I will go for a walk to take in our surroundings. I'll be the one aimlessly wandering up and down streets looking at angles, watching the light, gathering info about where I want to photograph. We try and take as many mental notes as possible including an idea what the sun patterns are (where and when it rises and sets) and the best vantage points. We'll even ask some locals and tourist information offices for their opinion of the best or secret spots to watch the sun go down. Finally, we sometimes take a peek at postcards as these are generally the best spots showcasing the location.
KNOW YOUR CAMERA
It probably took me half a year to become familiar enough with my camera settings. Get out of the AUTO mode now and switch over into one of the manual modes (manual or aperture modes) to get started. Begin to understand how aperture works, how slowing down or speeding up your shutter speed will affect your photo, and how or when you should set your ISO. To learn by doing, set your camera up on a tripod and focus on a subject. Now, try changing your f-stop, shutter speed and ISO and see how your images will differ. You will start to get an idea of how each change in setting will affect your photo.
These three things one should get to know like the back of your hand. This video gives a great explanation.
SHOOT RAW
There is a big difference between shooting a RAW image and a JPG image. All DSLRs and some high end point and shoot cameras give the option which to shoot. The main differences in the two are the size of file. A RAW format image will have an incredible amount of more information versus the JPG which will give you many more options when editing. Sure it will take up much more space, but hard drives are cheap these days. A golden rule is that you can always downscale, you can't go bigger – start with the biggest file for manipulating the photo, and then save it down for blog posts or social sharing.
SHOOT LOTS
At first, shoot lots. The best way to learn how your camera behaves is by plenty of practice. Wake up for sunrise, go out for sunset, go for a night shoot. These are all ways to learn how your camera will work in different situations.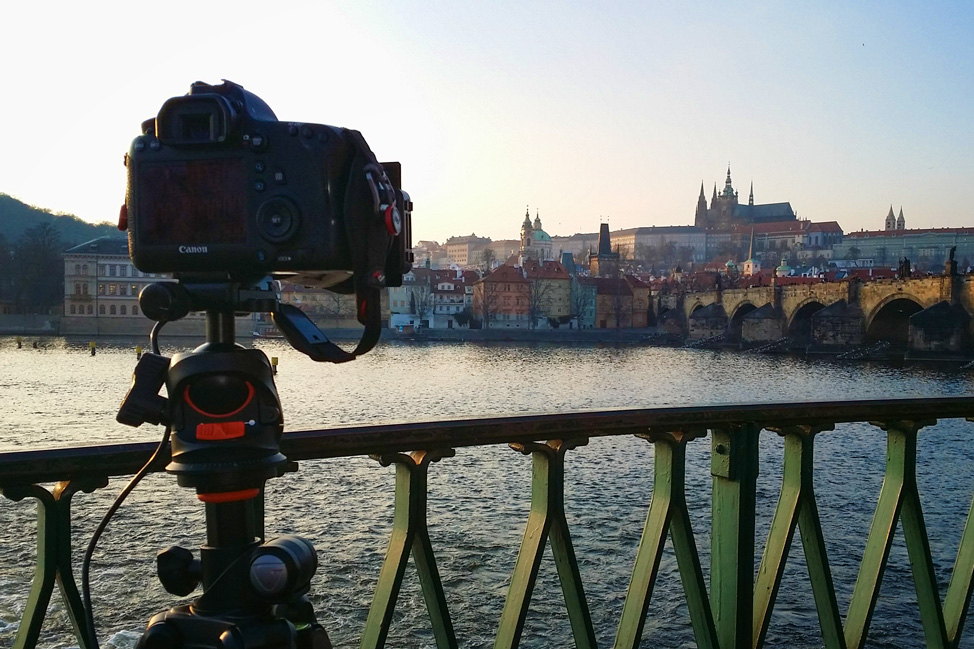 GET DIRTY
Don't be afraid to get dirty or look like a fool while taking a shot (just please be careful and respectful of your surroundings). Believe me, it can certainly be worth it. Don't take the typical shot just at eye level. Maybe lie down, stand on a bench, or lean over a railing. Try and capture a unique photo that thousands of other people will not take.
EMBRACE THE NIGHT
Night photography is probably my favourite. For me it's when cities come alive and really can test my photographic knowledge and patience. First, it's essential to have a tripod. Granted, it is possible to shoot with a high ISO for night shots, but this will bring more digital noise into the photos. So I recommend shooting with a low ISO, small aperture (usually around f/14) and slow your shutter speed down. One last note is to make sure to remove any filters on your lens before you shoot as these could affect the quality of your photograph. Some essential tips for shooting at night can be found here.
COMPOSITION
Overall composition is certainly an important, if not the most important, aspect of photography. A well composed photograph will set itself apart from the standard shot. When shooting one subject try taking photos from three different compositions. Maybe get real low, try a different angle, look for leading lines, zoom in versus going wide, or try even tilting the lens for a unique photograph. This is a fantastic resource for framing well-composed photographs.
OVERALL
Eventually you will shoot less. You will know the settings on your camera like clock work and it will take you no time to adjust and get the right shot you are after. Keep reading articles, join discussion and photo critique groups, and have fun!
POST-PROCESSING
Learning to Use Adobe Lightroom
Every photograph should be edited. If you don't have Lightroom or any software to edit your photos, I recommend you purchase it here. A photo should, in the very least, be cropped (if necessary) and enhanced to some degree. Despite what some may say, I believe that no image is perfect out of the camera. And this is where one can become an artist and creativity can shine.
Here are some of the suggested programs we use to edit our photographs:
For our raw images:
Adobe Photoshop CS6
DxO Optics Pro and NIK Effects
For mobile edits (all available on both iOS and Android platforms):
Snapseed
Lightroom mobile
VSCO
Photoshop Elements for Mobile
Getting Started
To get started using Lightroom, the folks at Adobe have put together a great tutorial showing how to use the program – click here.
LIGHTROOM PRESETS
Once you have mastered using Lightroom, building presets for your post-processing can save you a lot of time and energy editing photos. To learn how to create your own personalized presets Jeff Bartlett has put together a tutorial on how to do so. You can find it here: HOW TO BUILD A PRESET IN LIGHTROOM
BEST PHOTOGRAPHY COURSES
Master the Beauty of Travel Photography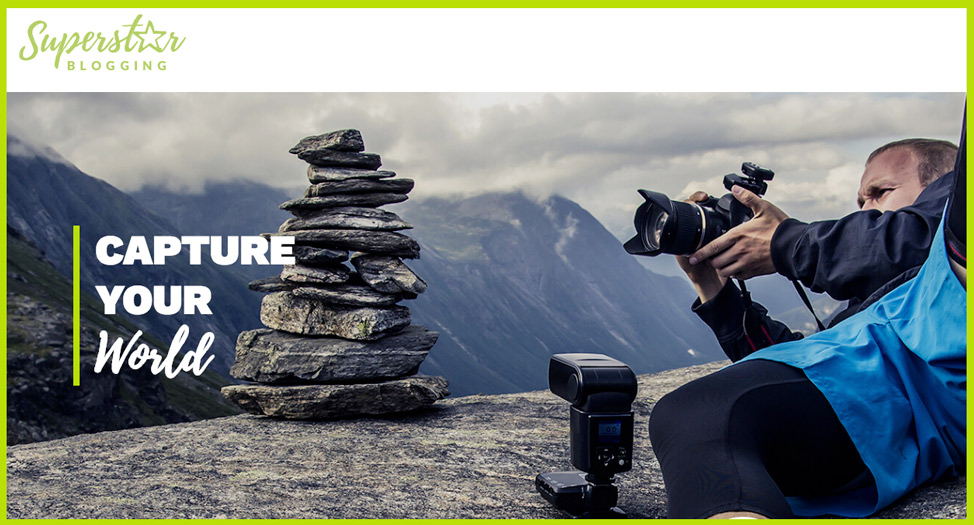 Want to take your photography to the next level, but not sure where to start? You don't have to own a fancy, expensive camera or understand complex editing software to make good photos. This course created by Laurence Norah, the photographer behind Finding the Universe, teaches you both the technical aspects and creative aspects of photography. Click HERE to learn more.
Travel Photography Academy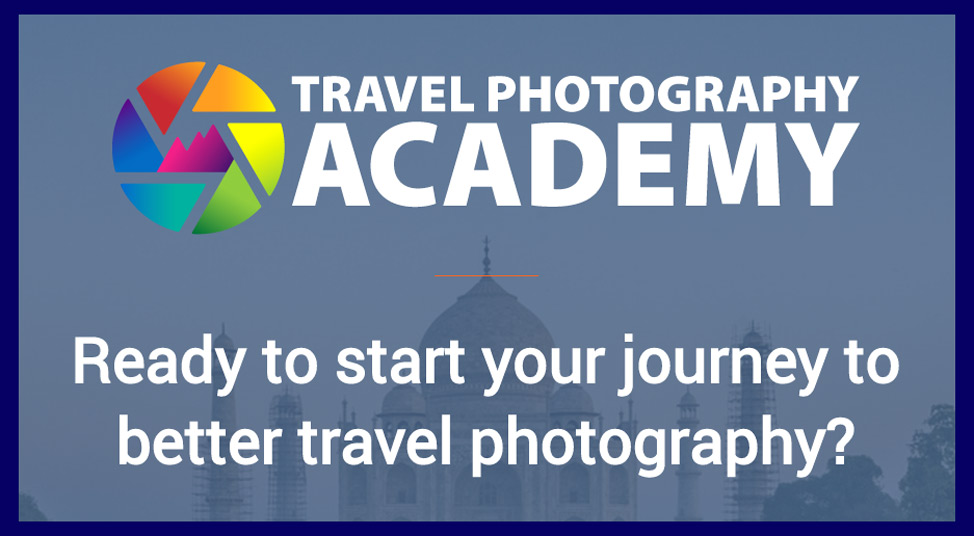 To further advance your skills quickly, sign up for the online course hosted by award-winning photographer Gary Arndt. Gary's in depth tutorials along with his online guidance and feedback will give you results bringing your photography to the next level.
OH HEY, WE DO VIDEO TOO
Did you know we have a YouTube channel? If not, it's here – youtube.com/hecktictravels
We have over 50 videos now. Hopefully you can see our progression and how we're working hard to improve with each one. We both are practicing to shoot better footage with all of the gear mentioned above and Dalene is the wizard behind the editing (using Final Cut ProX and creating some minor graphics in Motion 5). She credits much of her editing knowledge (and an absurd online crush) to the Ned-Flanders-esque tutorials of Larry Jordan.
*****
Both Dalene and I have come a long way since picking up our first digital camera, but we also acknowledge that we still have a long way to go. We welcome all of your questions or additional tips so that we can make this a useable resource page for years to come.
Please note that we have received some of the mentioned gear complimentary to test. Our opinion and reviews are always 100% genuine.
Some links listed above are affiliate links – the cost to you will be the same, but they will just earn us a small amount of income.