The Irish Manor – In Photos (Part 2)
Words by Dalene Heck / Photography by Pete Heck
Last week we showed you the exterior and grounds of The Manor, but it is now time to take you inside.
And, I must ask you politely to bear with me through the first few ridiculous photos. (Although, I am pretty sure some of you might do the same, if you also found a trunk and closet full of dress-up clothes! And how often does one get to stay in a house that has its own ballroom?)
Regardless, I hope you will forgive us a bit of fun indulgence.
(I'm not sure if Pete has yet).
Enjoy!

Look out! It's Mr. Green in the Library with the Knife!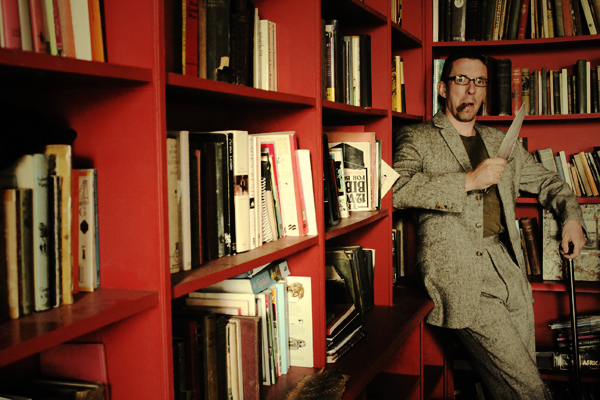 Mr. Green in the Lounge with the Candlestick.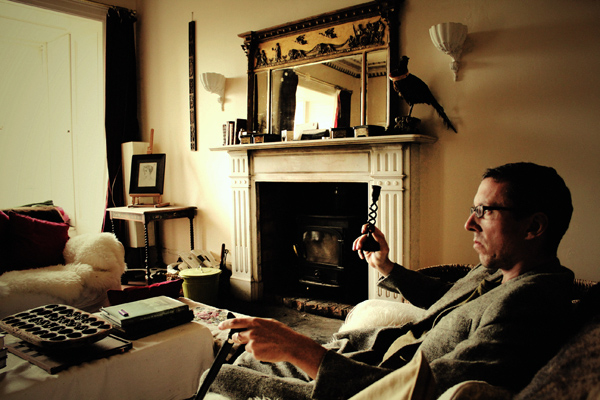 Mr. Samurai in the Ballroom with the Sword (?)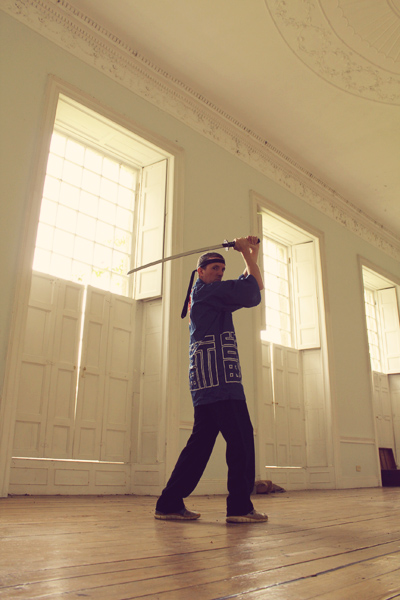 Mr. Country Club in the Hall with the Croquet Mallet (?)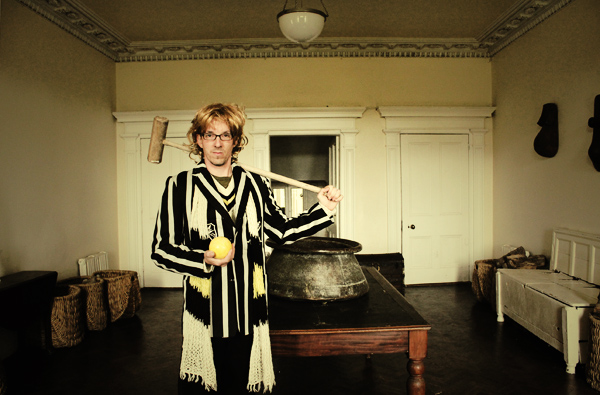 Okay, enough with the crazy Clue references!
While a lot of the Manor is in need of refurbishment, there are some details to it that I hope never change. The interior styling for the house was done in the 18th century.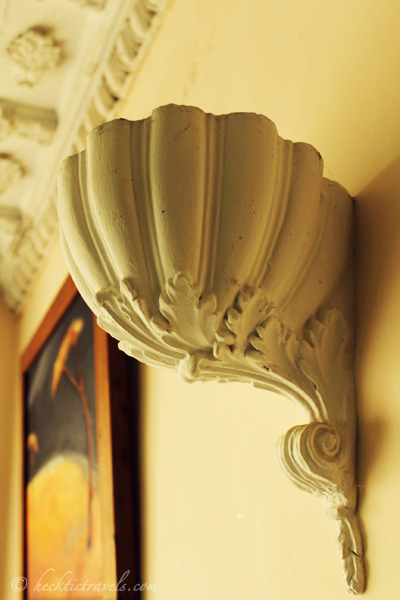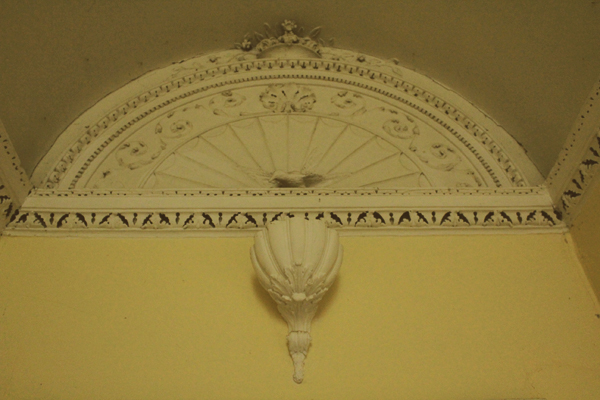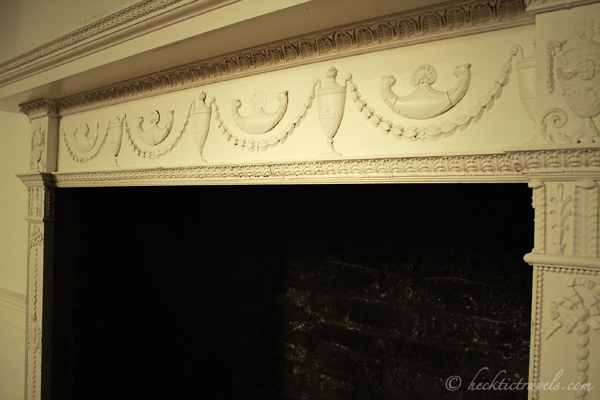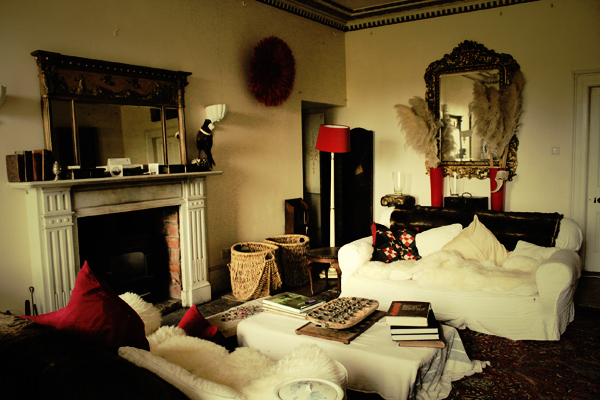 The ballroom is huge, and is now used by the family as a regulation sized badminton court.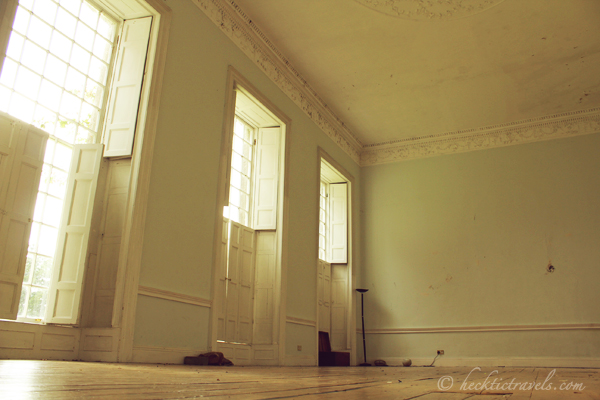 One of the many, many bathrooms. A lot of rooms in the house have heavy velvet drapes of different colors, which I love!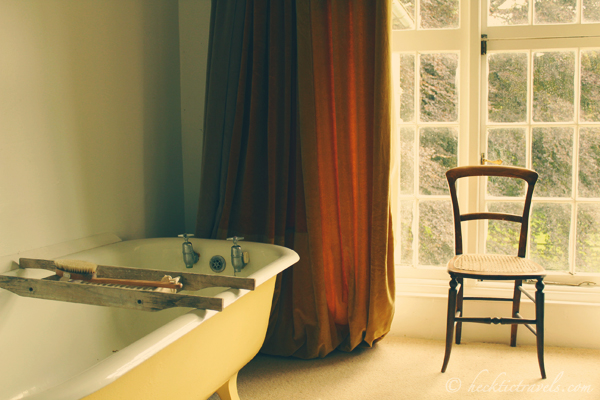 The Manor has three floors. This is the end of the hallway on the second.

With dramatic, red-carpeted stairs.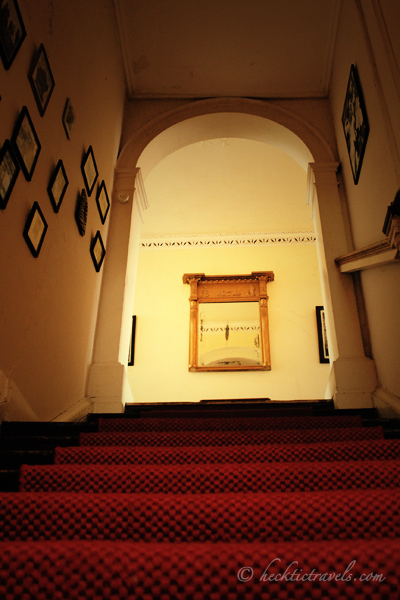 This place is so full of books….I could spend a lifetime here reading.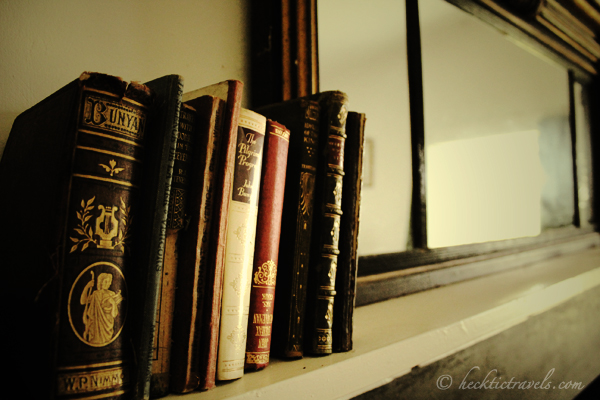 "A book is a friend that never deceives"