Words by Dalene Heck / Photography by Pete Heck
We rolled into Venice, our first stop from Slovenia, and quickly realized that our two days allotted to explore was an entirely laughable amount of time.
Our first hint to this epic mistake was the fact that for every ten steps we took, we had to stop and consult our map. The island is such a maze of small streets, alleys, bridges and canals that getting routinely lost is actually part of the prescribed "Venice experience". As enjoyable as that game of aimless wandering can be, it makes finding the things that we wanted to seek out infinitely harder.
Venice is also much bigger then we thought it would be. Perhaps we had gotten too used to the quaint and compact cities of Croatia and Slovenia that we were used to getting anywhere we wanted to be quickly. That is definitely not the case in Venice, as to get from one side of the island to the other, including (several) wrong turns took us at least a half an hour – including hurrying but excluding taking (several) wrong turns. After being forced to run through the narrow streets in order to catch a ferry to scenic Burano, I actually declared Pete a miraculous hero for guiding and getting us there just in time.
Despite being constantly turned around, we were instantly charmed with the scenery and atmosphere of the watery city, but sadly didn't form anything more than superficial impressions. Two days is nowhere near enough time to do anything but snap photos of popular sights and stuff ourselves with a few plates of pasta.
Something tells me that this will be a common theme throughout Italy…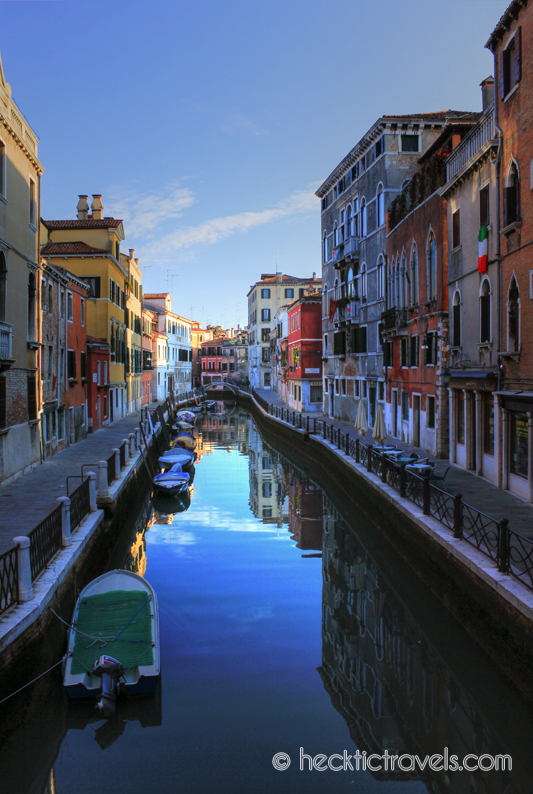 Next time? We'll be sure to hop on a Venice Gondola Ride.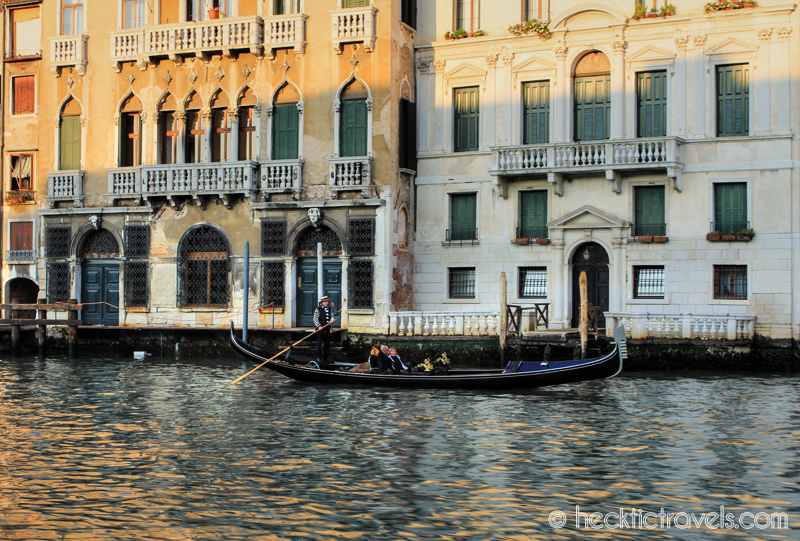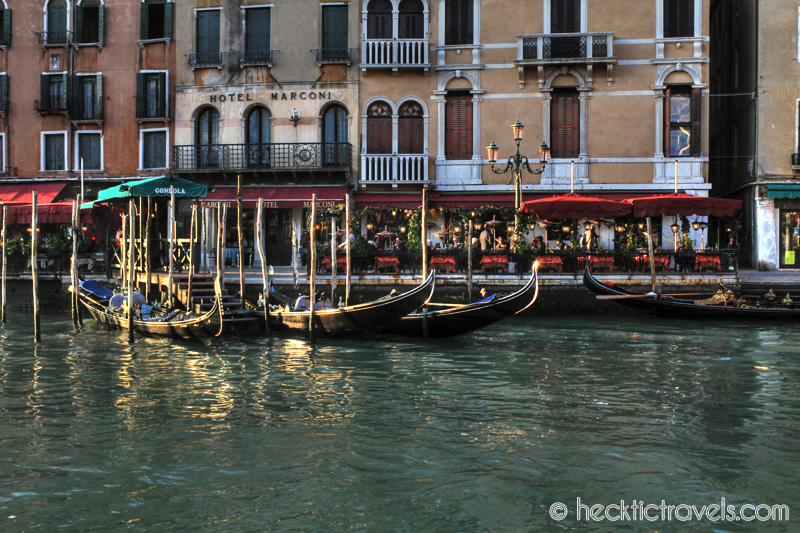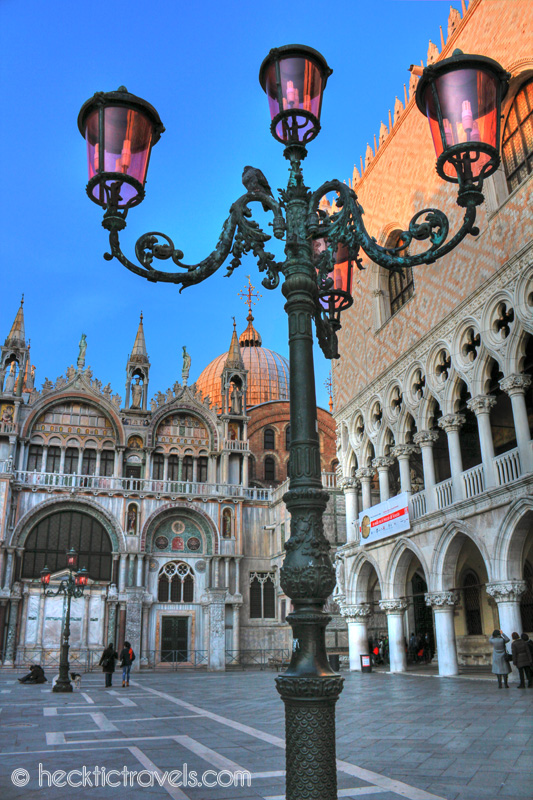 Venice at sunset is an unmissable sight.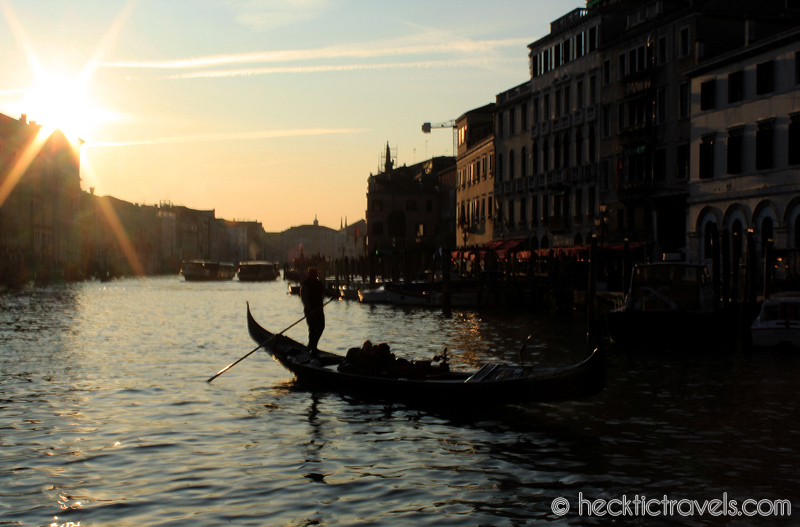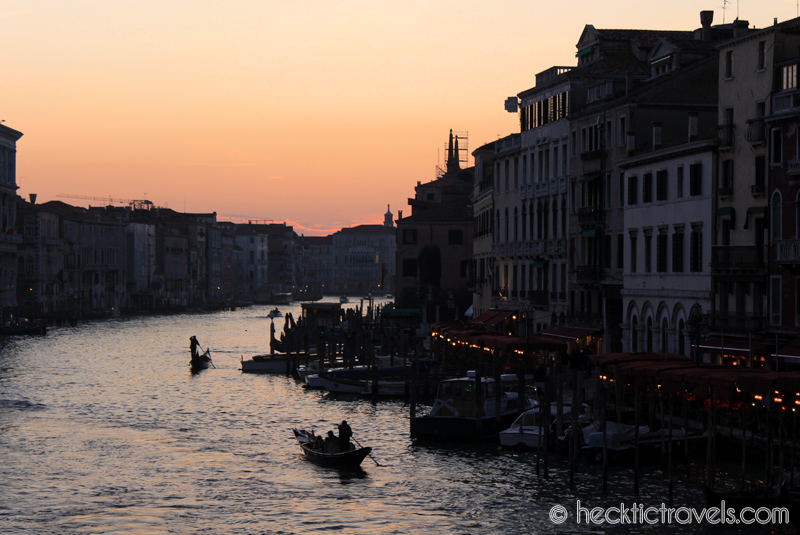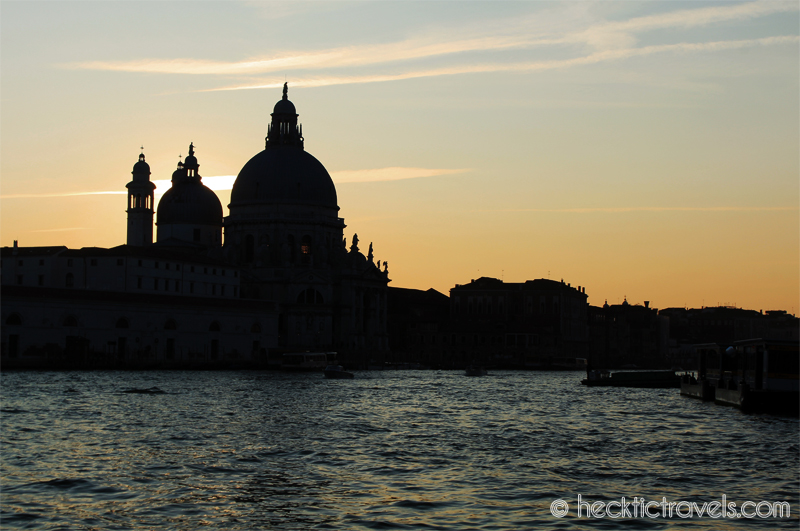 Burano is a quaint, very colorful island in the Venetian lagoon that was incredibly quiet in comparison.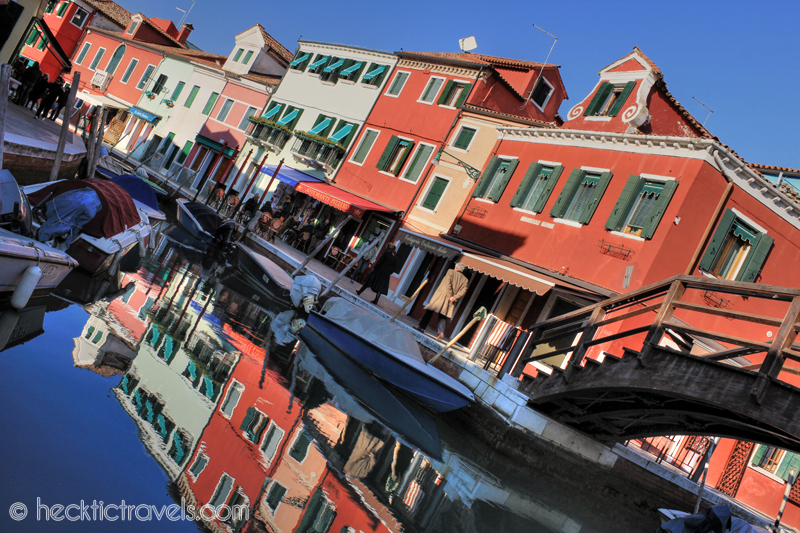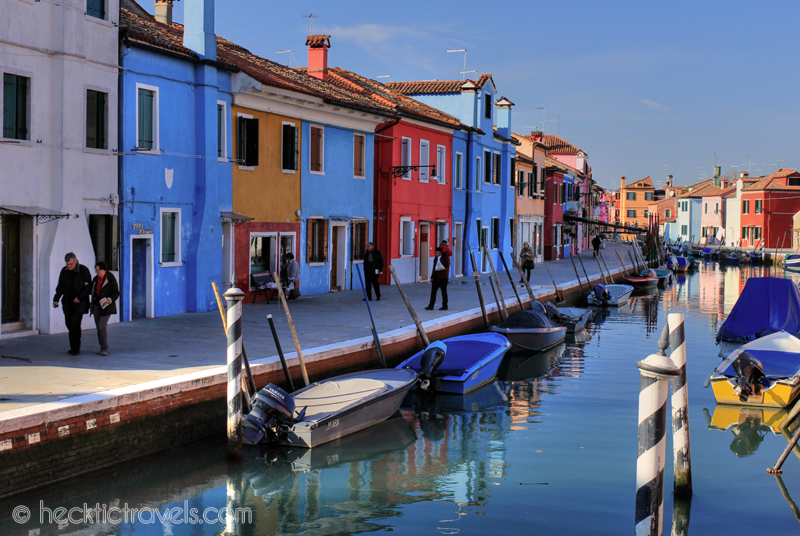 Exploring is always fun with friends. Especially bacon-y ones!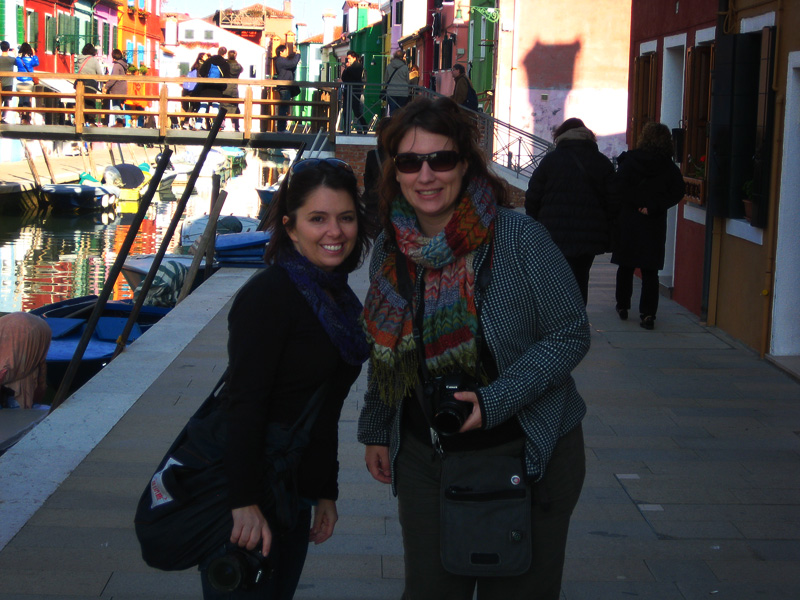 **********
Huge thanks to Francesco at Casa Dei Pittori for the discounted apartment during our stay in Venice. For a complete review on it, please click here.