Flowers for Bergama
Words by Dalene Heck / Photography by Pete Heck
"I guess it's just going to be that kind of day," Pete suggested as he slumped in the seat beside myself and Kirsten. It was a little early in the day to be admitting defeat, but we were all feeling it.We had just lost over an hour on our already tight schedule. Our bus had blown by our stop without notice, a half hour later we deduced that we had gone too far. We were dropped off at the side of the road and we bolted across a busy highway to catch a bus going the opposite way. And now we sat in the bus station, waiting for the arrival of our pre-arranged ride into town.
Preying cab drivers sat just off to the side, watching our every move, waiting for us to give up on the arrival of our arkadaş (friend) that we told them was coming to get us.
Moments later our new arkadaş entered the bus station. He knew nothing more of us than to be acquaintances of our mutual friend Mustafa. And all we knew of Yusuf was that he was a police officer.
Yusuf was decked in full blues with a gun in his holster, and he was ready to show us the town. A police escort? We were immediately smitten with him and feeling pretty full of ourselves. Curious eyebrows were raised as we followed him out of the station to his car.
Conversation was difficult with our limited knowledge of each other's languages, but Yusuf still attempted to point out important landmarks as we sped towards town. Near the center of Bergama, our destination became apparent to us. Perched up on a hill above town were the remains of an ancient Greek city, Pergamum, dating back to almost 300 B.C. We were eager to explore while wispy clouds contrasted the bright blue skies above us, but after our extended morning of travel, we were famished. We mimed to Yusuf that we needed yemek (food) first.
After a quick stop at the police station (inviting more very curious looks as we strolled through it to his office), Yusuf took us down a side street to his favorite restaurant. We each enjoyed various versions of traditional food, and managed to communicate our stories of family and travel.
Pete brought out his wallet for lunch, but Yusuf immediately waved it away.
His generosity continued. Yusuf drove us up the windy hill to Pergamum and left us to explore, but not before getting his English speaking brother on the phone to translate where we would meet him when we were done.
Left on our own, we took our time, marveling at the new flowers in vivid bloom, contrasted against the dull ancient structures.
Preying cab drivers sat just off to the side, watching our every move, waiting for us to give up on the arrival of our friend.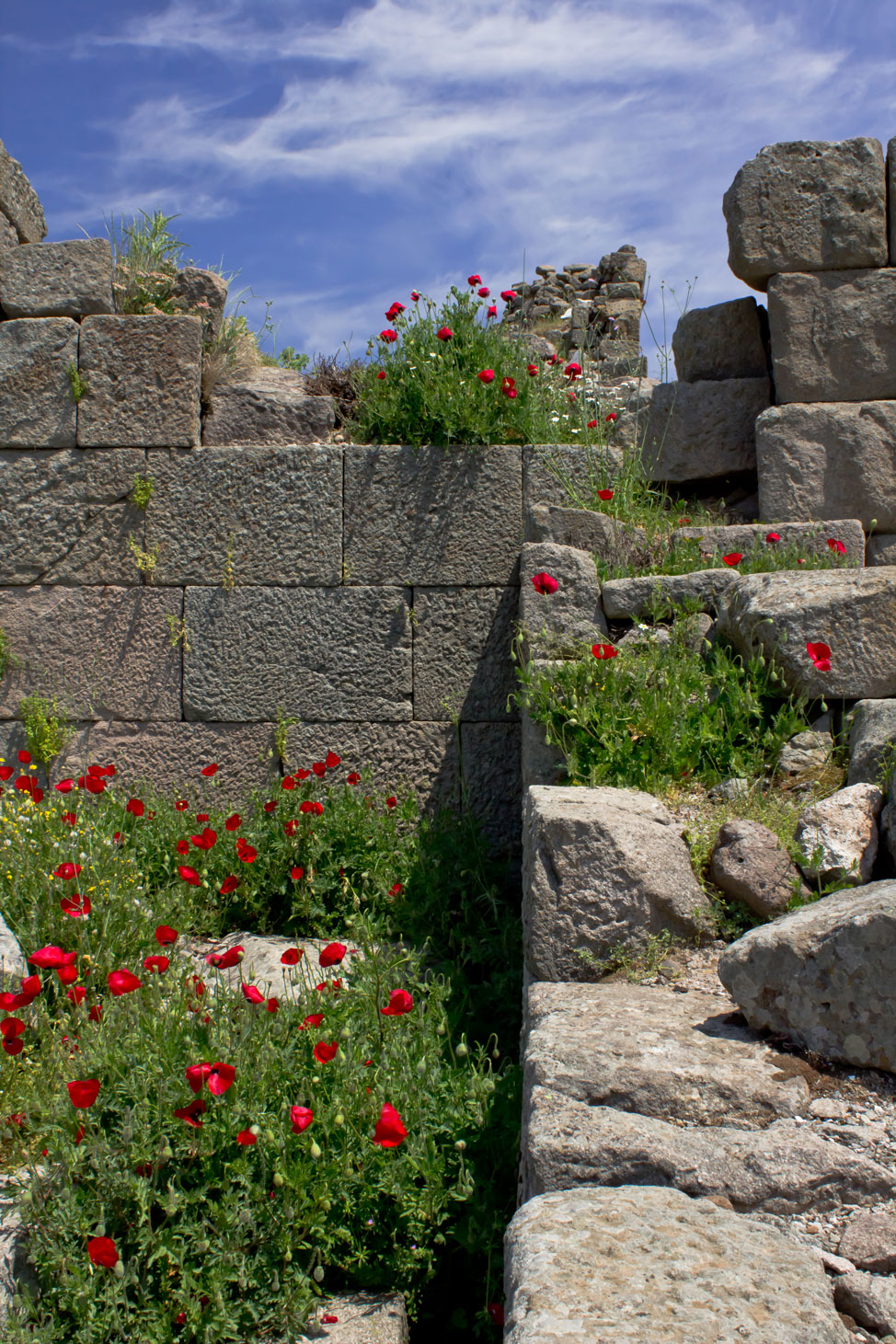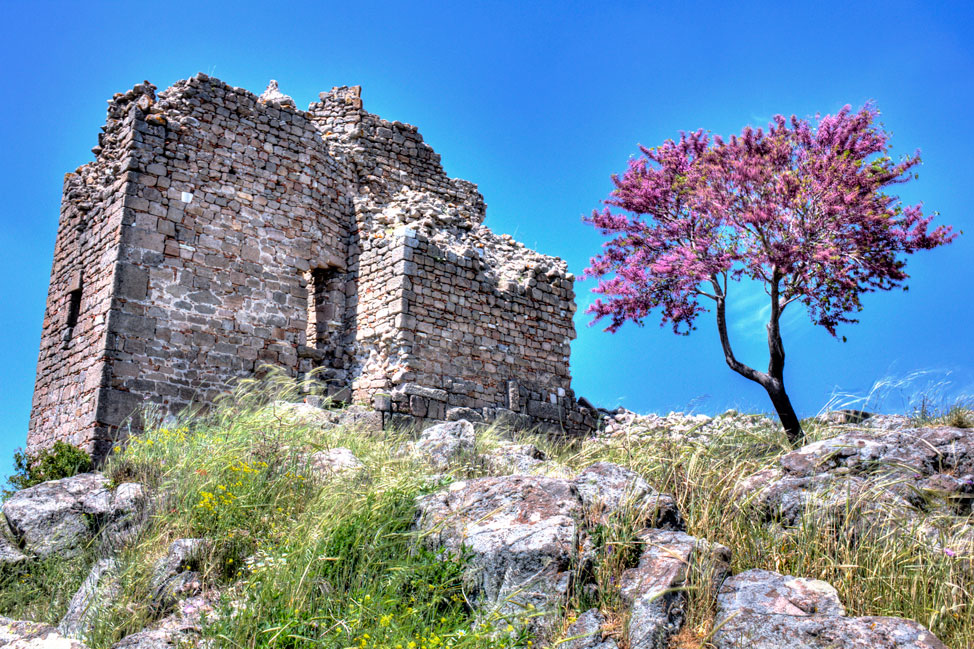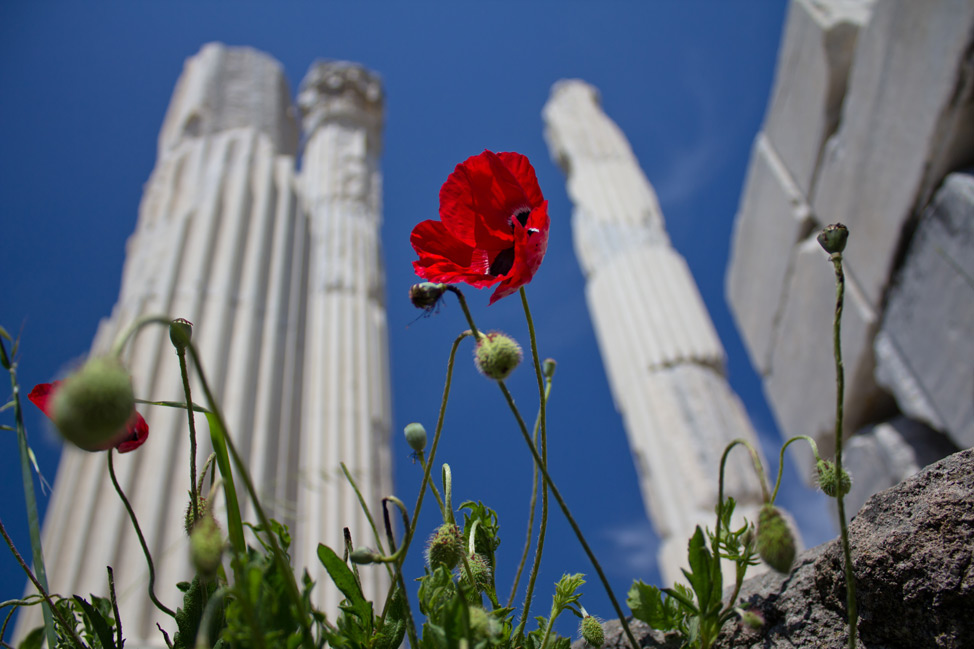 I found a spot in the shade and parked myself on one of the hundreds of chunks of loose marble ordered on a field, waiting for Pete and Kirsten to catch up from their fervent picture taking. Bees buzzed in the flowering tree overhead. The city of Bergama was silent far below, fading into an oppressive haze created by the hot sun.
Tired of waiting, I continued on, and stood high on the north wall to absorb the dramatic view the hill-top setting offered. My hands roamed the enormous pillars, my fingers traced over intricate details in various stones, the coolness of the marble bringing welcome relief from the mid-afternoon heat.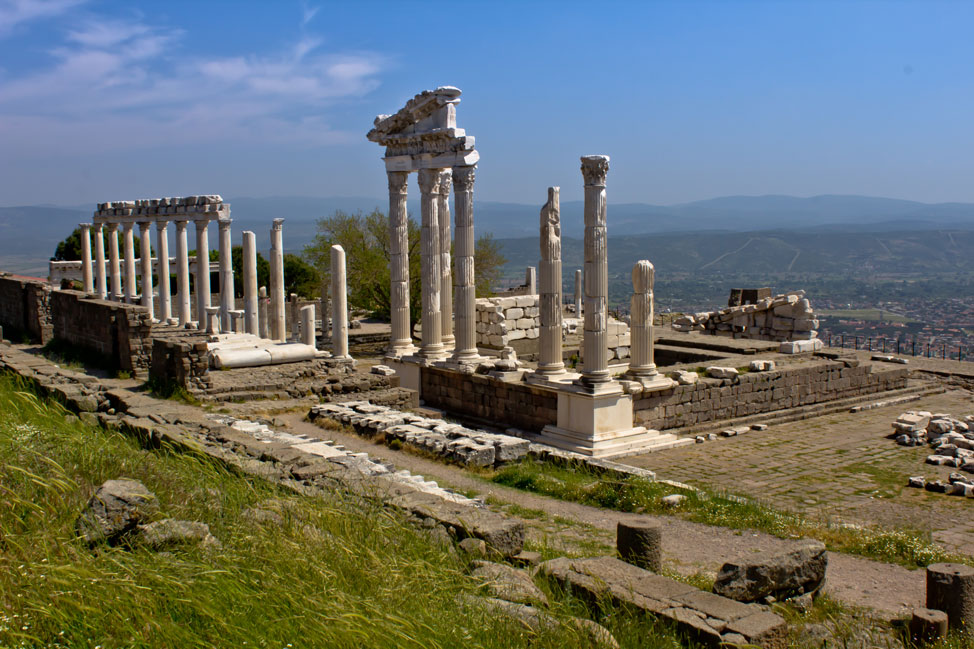 Pergamum may not compare to the staggering ruins of Ephesus, but it is far less popular, allowing for generous amounts of time in which to linger. Boisterous tour groups came and went, but quiet moments with nothing but birds and the whispers of wind were easily carved out.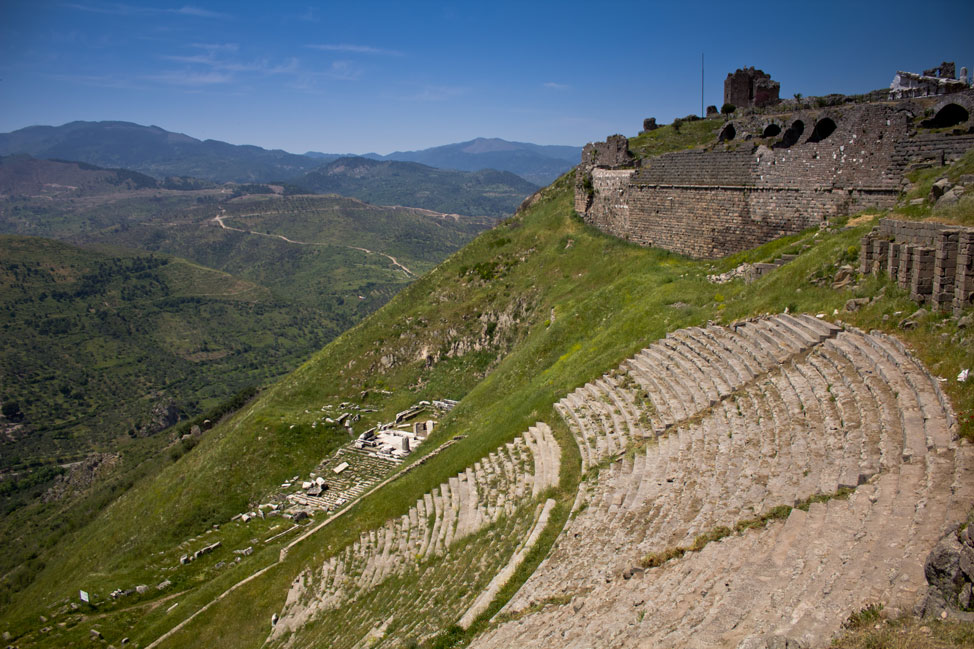 Our time at Pergamum spent, we rode a cable car down the hill and wandered through colorful side streets into the center of town.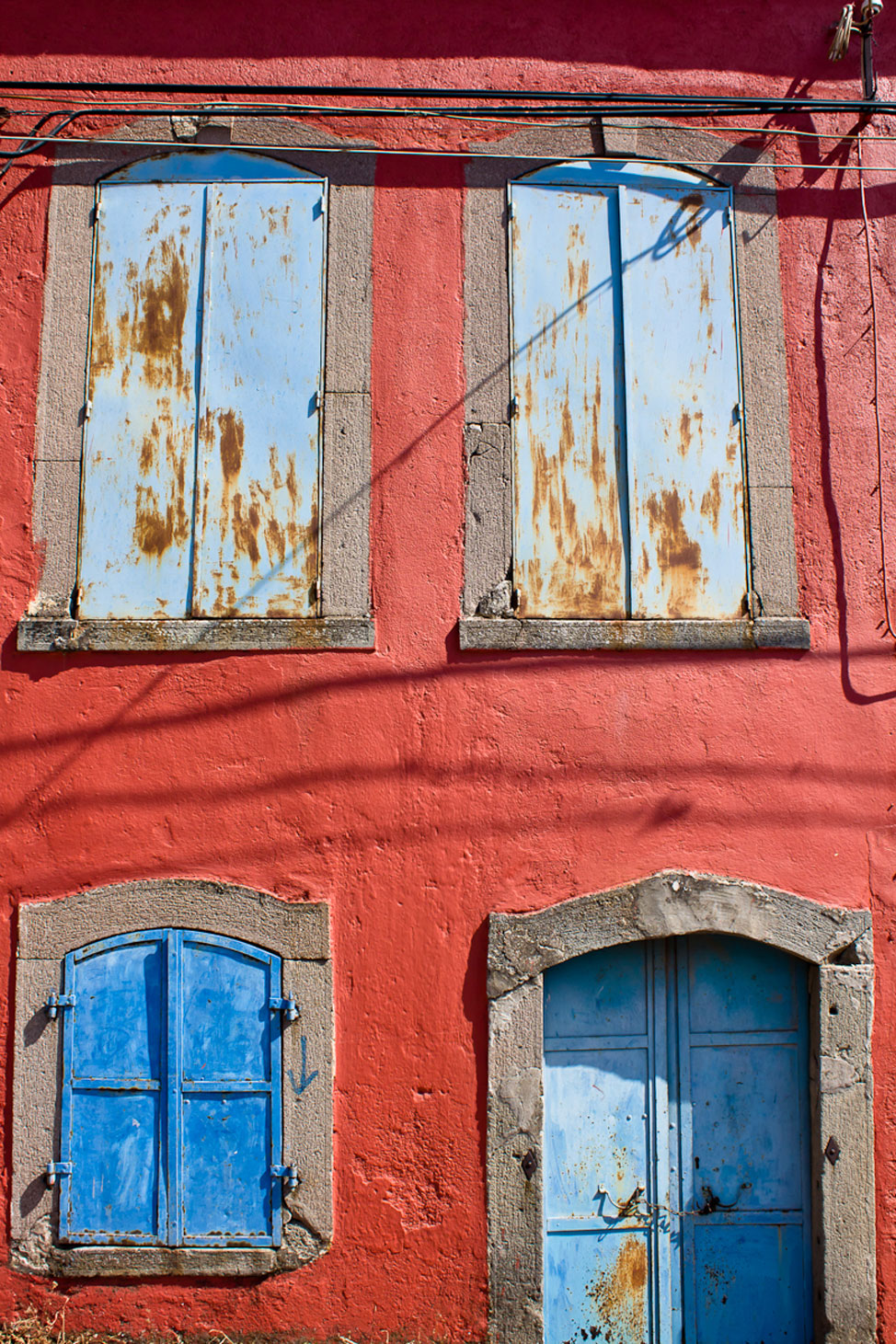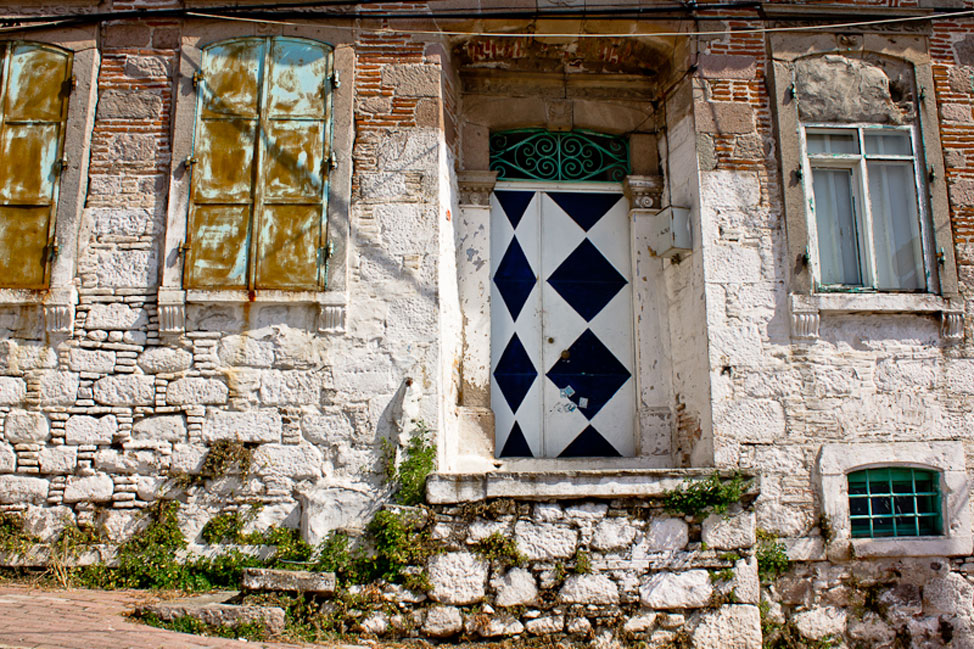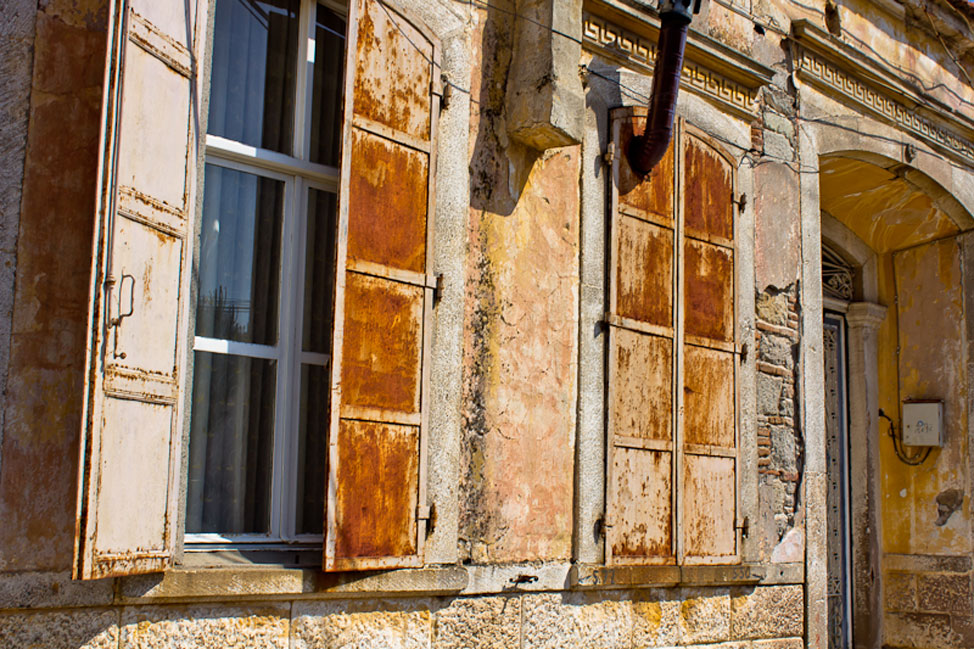 Yusuf found us again within minutes of calling him. With time to spare before the next bus out of town, he took us to a local photography exhibit, and showed obvious pride as we gushed over the local art. After, we sat nearby to enjoy people watching and traditional çay tea, which he wouldn't let us pay for, of course.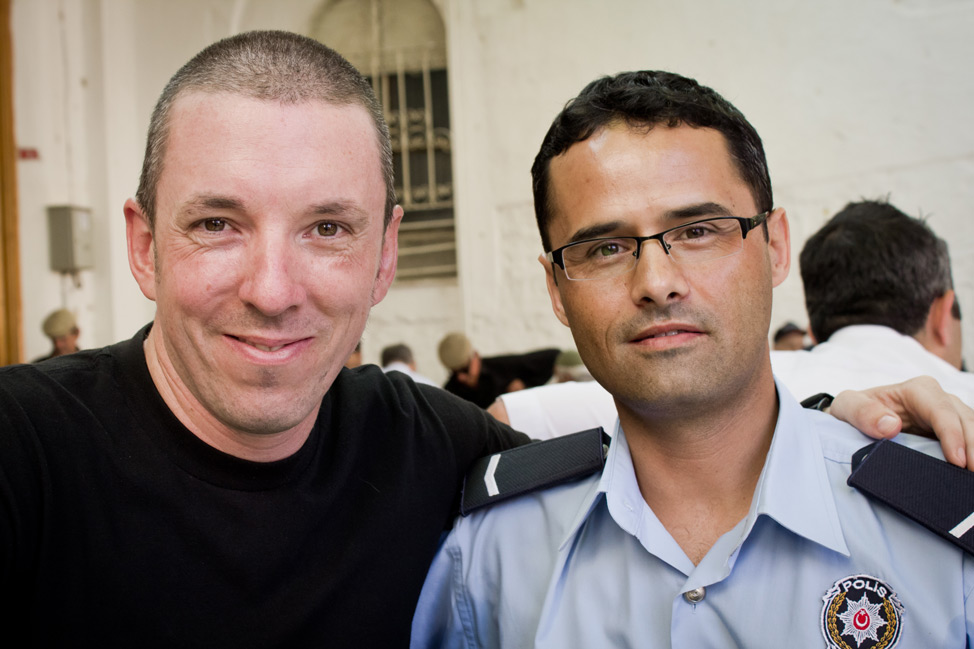 As we prepared to leave Bergama, we exchanged heartfelt goodbyes with the dashing policeman, knowing we would likely never see him again, and humbled by his extreme generosity towards these random travelers. The bus ride home was a quiet and contemplative one, the expressions on our faces matched our elated emotions rather than our depleted state of energy after such a long day.
I jotted these words in my notebook as we neared home:
"So yes, it really was one of 'those days', but just not what we expected…it turned into one of the most pleasantly surprising, brilliant and memorable kind."