Finding the BEST Pastizzi in Malta
Words by Dalene Heck / Photos by Pete Heck
You probably would have walked right by it.
I know we would have. If it wasn't for our new friend Salvu, we wouldn't have given this place a second glance, deeming it be just a little too hole-in-the-wall for us.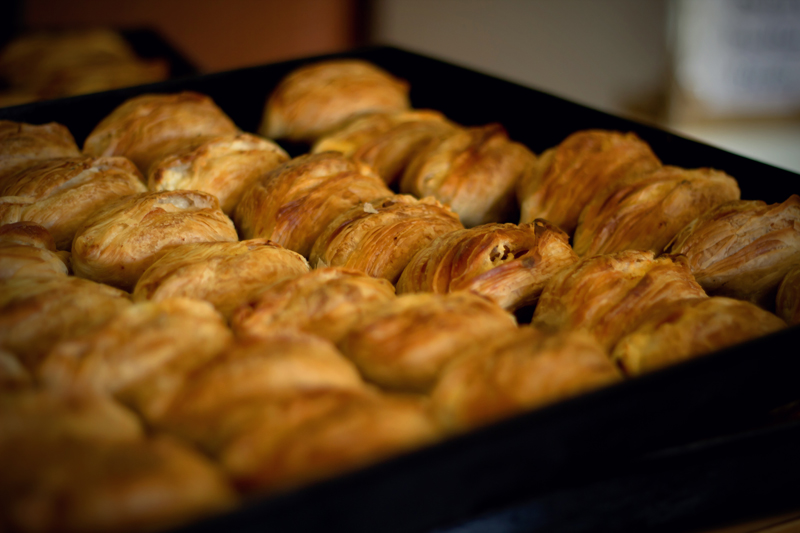 And that would have been an utter shame, as we really would have missed out on tasting the best of a national treasure.
The Crystal Palace and its owner are famous across Malta for the savoury treat known as Pastizzi.
What are Pastizzi?
Pastizzi are a popular snack in Malta, and are essentially just a flaky philo puff pastry stuffed with either ricotta filling or mushy peas.
(It is obvious that British influence is to blame for the 'mushy peas' version. While Pete claimed that he liked them–there are very few foods he doesn't like–I personally believe there is no good reason for them to exist).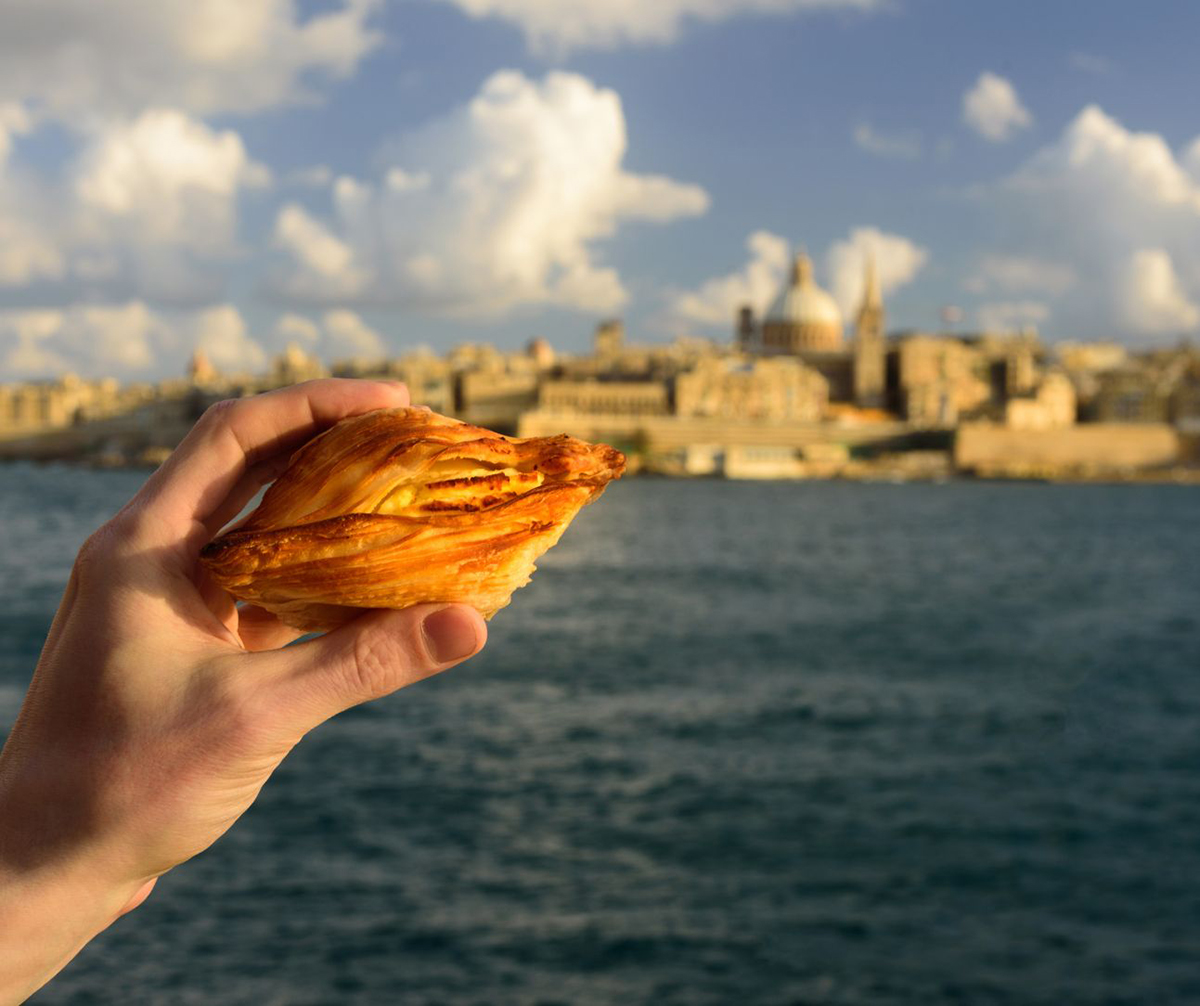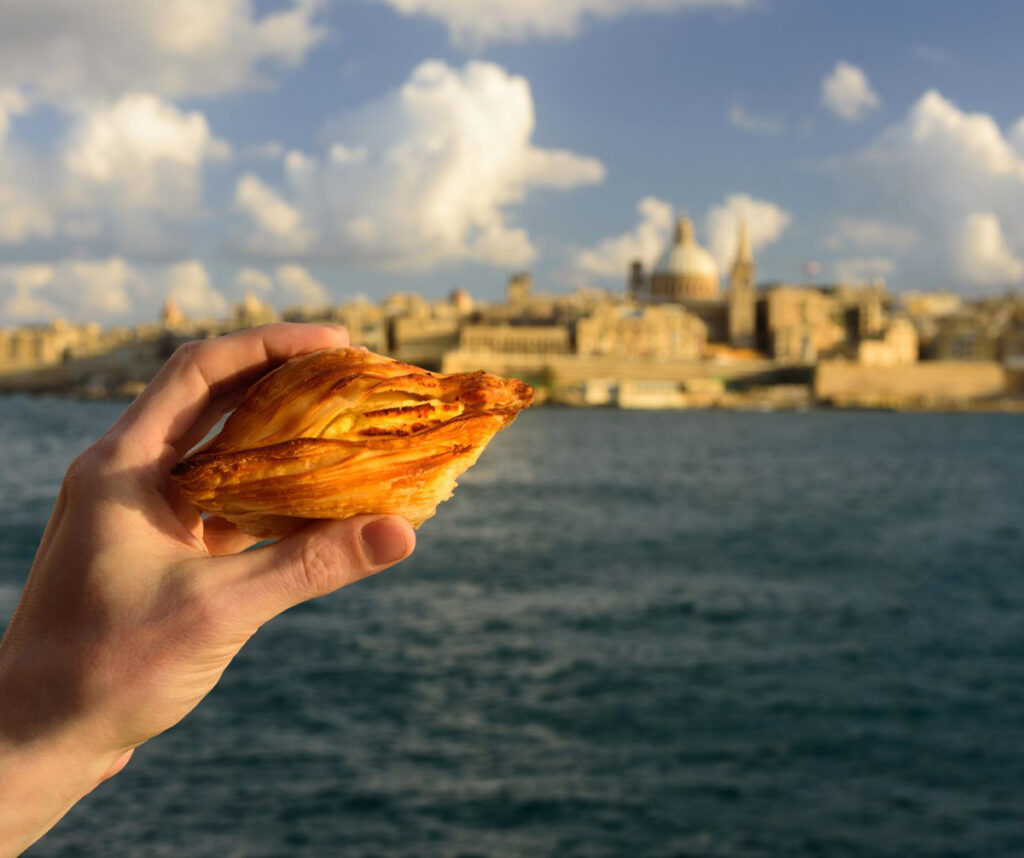 The pastry is folded into a small, diamond or triangle shape and then baked until golden and crispy.
Pastizzi are a beloved snack or appetizer in Malta, enjoyed by locals and visitors alike.
How to Eat Pastizzi
The crispy pastry and flavourful filling make them a popular choice for breakfast, mid-morning snack, or as an afternoon energy boost.
Pastizzi are usually eaten by hand, either as a quick bite on the go or as a casual treat during a break. Many Maltese people enjoy pastizzi with a cup of tea, coffee, or even a soft drink.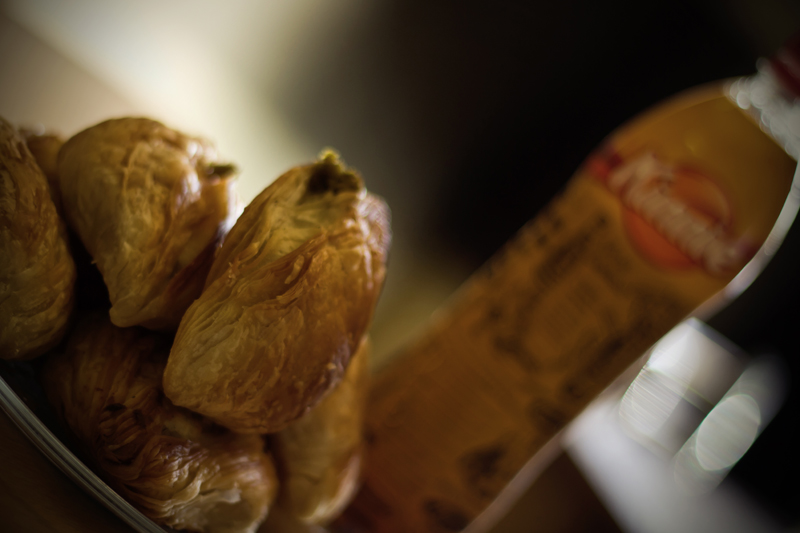 Locals like to combine two Maltese treasures: a plate full of Pastizzi paired with a Kinnie (the soda tastes like a carbonated grapefruit iced tea, and is delicious).
Pastizzi are often also enjoyed with a sprinkle of powdered sugar or a drizzle of tomato sauce, depending on if you are feeling sweet or savoury.
Where to Find the Best Pastizzi
The Crystal Palace in Mdina is open nearly around the clock and was full of people the entire time we were there.
Old men sat on plastic chairs on the sidewalk surrounding, thoroughly enjoying their snacks and people-watching (such presence at any place should be the first indicator of how good the food is).
It was clear that we had been shown "thee" place to go for Pastizzi.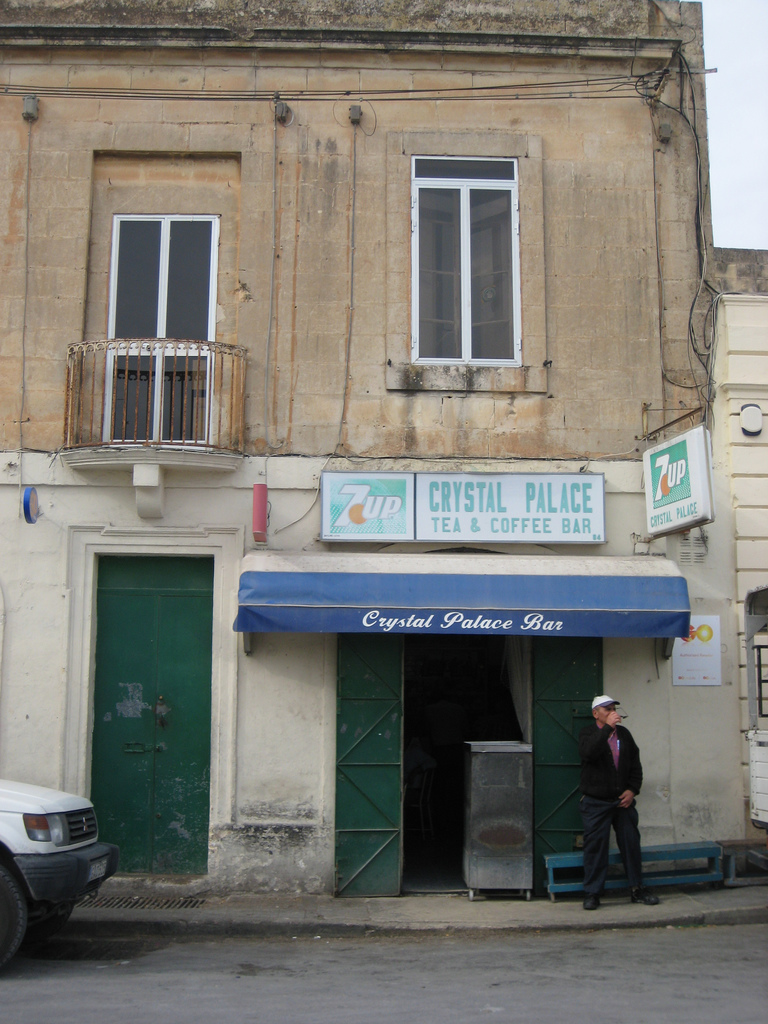 Of course, nothing will ever beat a good home cooked meal.
It's not uncommon for Maltese families to gather around a table and share a plate of pastizzi during social occasions or informal get-togethers.
They are a cherished part of Maltese culinary culture, reflecting the country's rich history and love for simple yet delicious comfort food.
Make Your Own Pastizzi
If you love the Pastizzi in Malta, why not give it a try when you return home?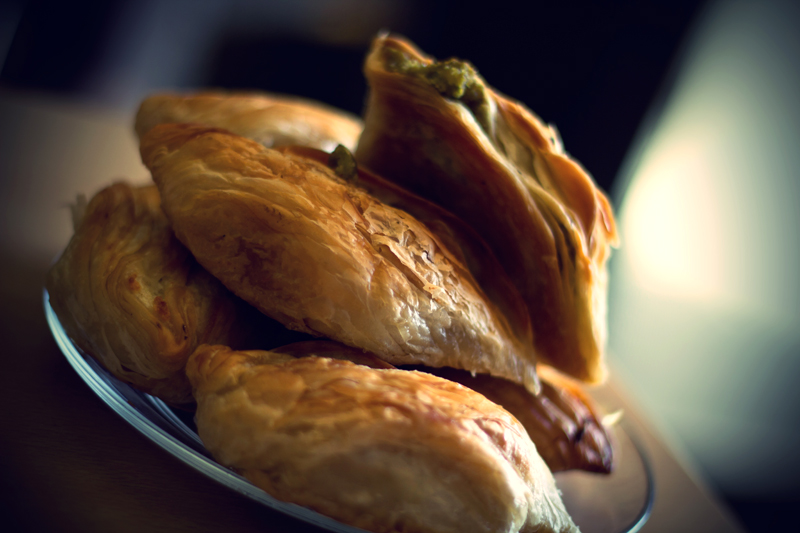 Here is a Maltese Pastizzi Recipe:
Ingredients
Dough:
400 grams sifted flour
200 ml water
1 teaspoon salt
60 grams lard at room temperature but not too soft
70 grams butter at room temperature but not too soft
Cheese Filling:
5 gbejniet (Maltese cheese) or about 500 grams fresh ricotta
4 tablespoons grated cheddar cheese (or mozzarella cheese)
2 tablespoons grated parmesan cheese
2 tablespoons finely chopped parsley
Salt and pepper to season
Pea and Corned Beef Mixture:
1 can mushy peas
1 clove garlic minced (or Maltese sausage)
375 grams corned beef
1 onion finely diced
1 large tablespoon curry powder
Salt and pepper to season
And for frying, you'll be using olive oil.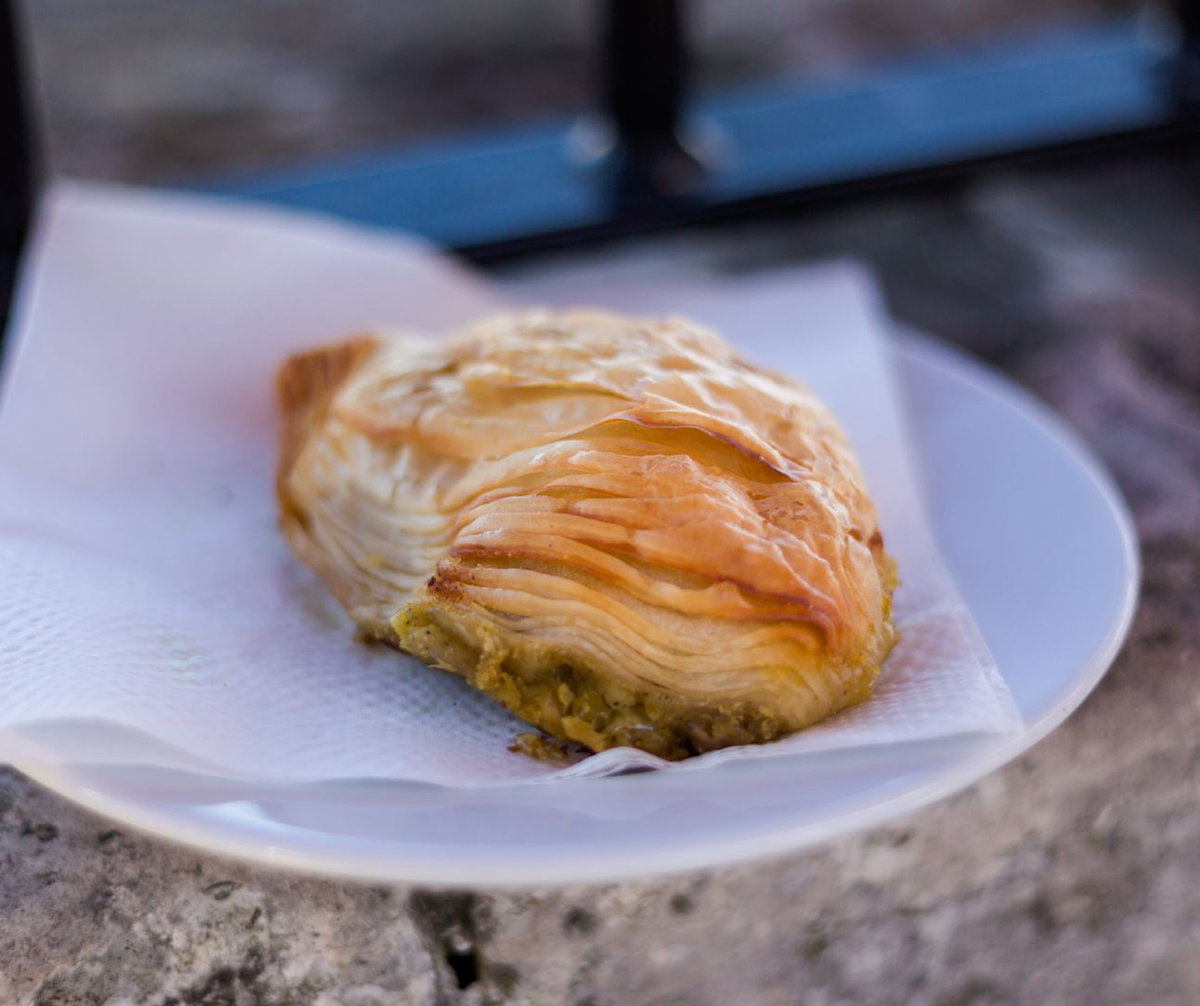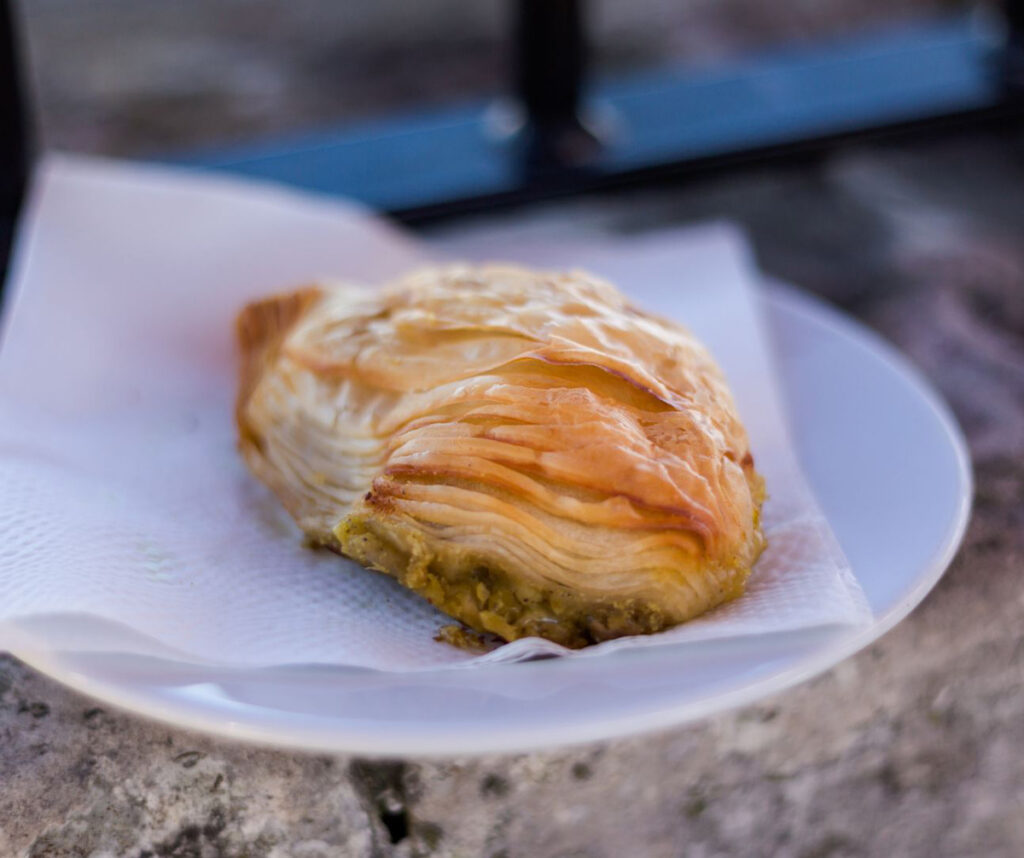 Instructions
Four the Dough:
Begin by sifting the flour.
In a mixing bowl, combine the sifted flour and salt.
Gradually add water and use a dough mixer to blend the water, flour, and salt together.
Continue adding water until a dough ball forms. You might need to turn off the mixer and knead the dough by hand.
Knead the dough ball for approximately fifteen minutes. The ball should have a firm texture without being overly dry.
Wrap the ball in cling film and place dough in the refrigerator overnight or for a minimum of six hours.
Prepare your workspace by spreading 30 grams of lard over the surface.
Roll out the dough as thinly as possible to create a large, flattened piece.
Spread 30 grams of butter over the flattened dough.
Roll the dough into a Swiss roll shape, stretching it as much as possible as you go.
Once rolled, stretch the Swiss roll or "snake" and shape it into a snail shell. Wrap it in cling film and refrigerate for an hour.
After an hour, prepare your workspace again using the same procedure.
Spread the remaining lard on the table, roll out the snail-shaped dough, and spread 30 grams of butter over it.
Roll it into a Swiss roll shape once more, stretch it, and form it into a snail shell. Wrap it in cling film and refrigerate for an additional 2 hours.
During this time, make your filling mixture.
Preheat the oven to 200°C.
Remove the dough from the fridge, smear it with the remaining 10 grams of butter, and cut it into 3 cm pieces.
Flatten each piece lengthwise using your fingers.
Place a spoonful of the filling onto the dough and seal it. For cheese pastizzi, fold one piece (see David for instructions) in the centre and cover it with another piece, pinching the sides. For pea pastizzi, fold one side of the dough over to create a semi-circle shape and pinch the rounded sides to close.
Arrange the pastizzi on a baking tray lined with baking paper.
Lower the oven temperature to 180°C and bake for around 20 minutes or until they turn golden brown on all sides.
For the Cheese Mixture:
Gently combine ricotta, egg, parsley, and grated cheese.
Season the mixture with salt and pepper.
For the Pea and Corned Beef Mixture:
In a frying pan, sauté onion and garlic for five minutes.
Add curry powder and sauté for an additional minute.
Incorporate the corned beef and sauté for about 5 minutes.
Add mushy peas and gently mix to warm them.
Taste and season the mixture with salt and pepper. Add more curry powder if desired.
Scratch all of the above and book a flight to Malta, because WOW, that's a lot of work!
Honestly, we recommend the final instruction on the list.